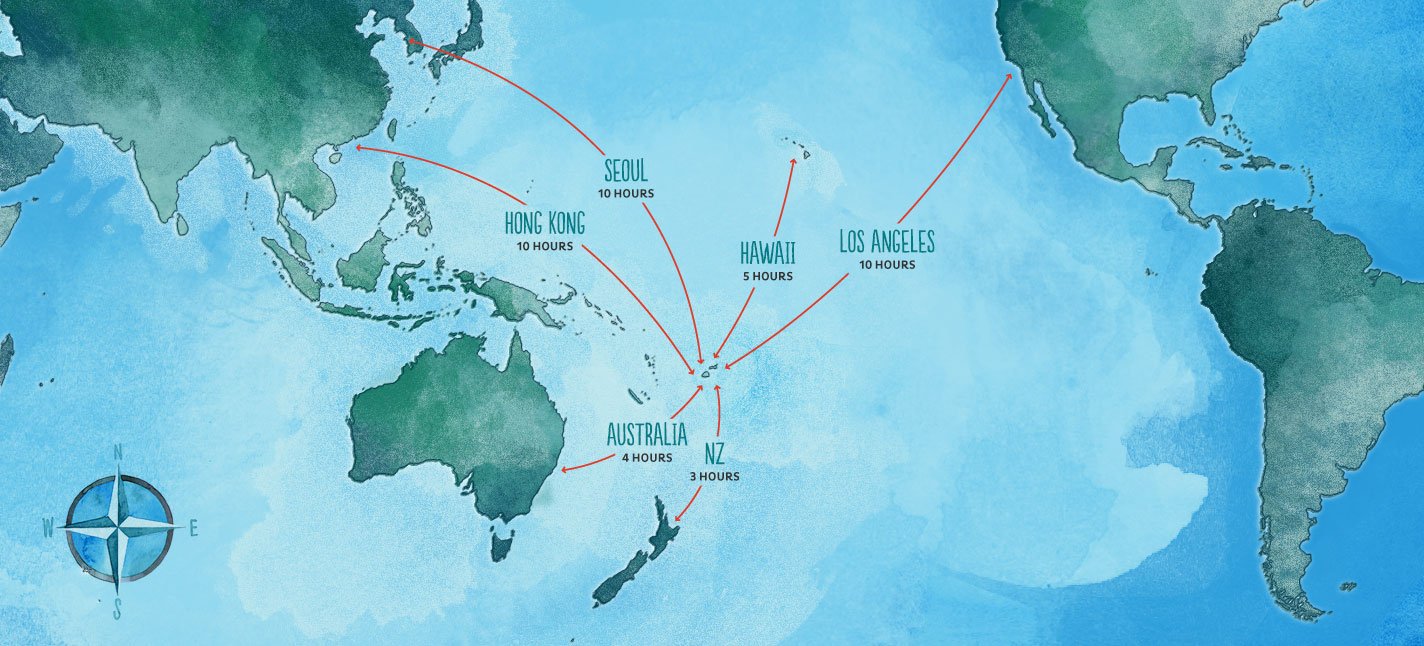 One of the most romantic places on the planet, Fiji is located just a few short hours north-east of Australia. It is, quite literally, paradise on our doorstep, which makes it the perfect spot for a destination wedding or honeymoon.
Comprising 333 islands peppered throughout the heart of the tropical South Pacific, Fiji is as beautiful as it is romantic – and there's so much to do.
Adventurous couples looking to make the most of their honeymoon or destination wedding can enjoy a range of adrenaline-inducing activities, from fast-paced white-water rafting and zip lining above rainforest treetops to partaking in some seriously high-octane jungle skirmishes. Yep, think paintball IN THE JUNGLE!
Of course, if you'd prefer a more low-key honeymoon offering lots of private and restful us-time, that's what Fiji does best – naturally. After all, no matter which of the islands you visit, you'll be surrounded by Fiji's lush and verdant landscape, as well as its pristine ocean views.
1. Hideaway in untouched bliss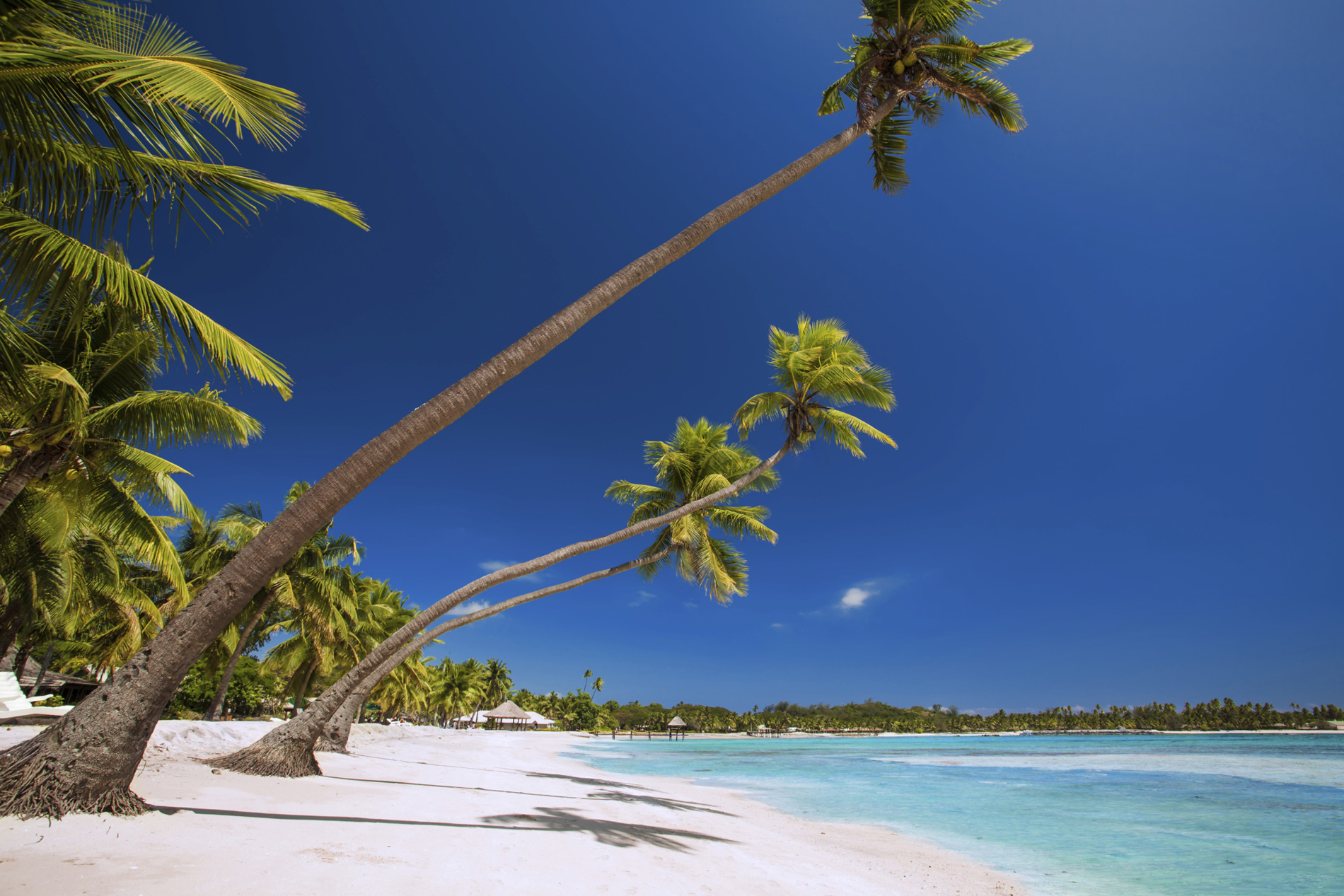 "Perhaps my favourite thing about Fiji is that it is chock full of hideaway spots, glistening beaches and lush rainforests," says Fiji Airways' Shane Hussein. "And that's even before I think about the stunning weather!"
Shane, who was born in Fiji and has lived there his entire life, says his favourite "hidden gem" is the tiny village of Navilawa. "It's the perfect place for newlyweds to explore," he says. "Navilawa is located on the basin of Koroyanitu Park and there are some truly dazzling and idyllic swimming holes and waterfalls to plunge in."
Another of Shane's favourite spots is Kadavu, which offers "a truly authentic Fiji experience."
"It's one of the best places to experience Fiji's true culture because Kadavu is a relatively isolated town with very few roads in or out, so you can escape modern life and really experience Fiji's incredible natural beauty.
"Completely unspoiled, the islands are renowned for diving and are home to the world-famous Great Astrolabe Reef. Rainforests, bird watching and guided sea-kayaking tours are some of the highlights," says Shane.
[ew-supplier-carousel]
2. Let wedding planners do the worrying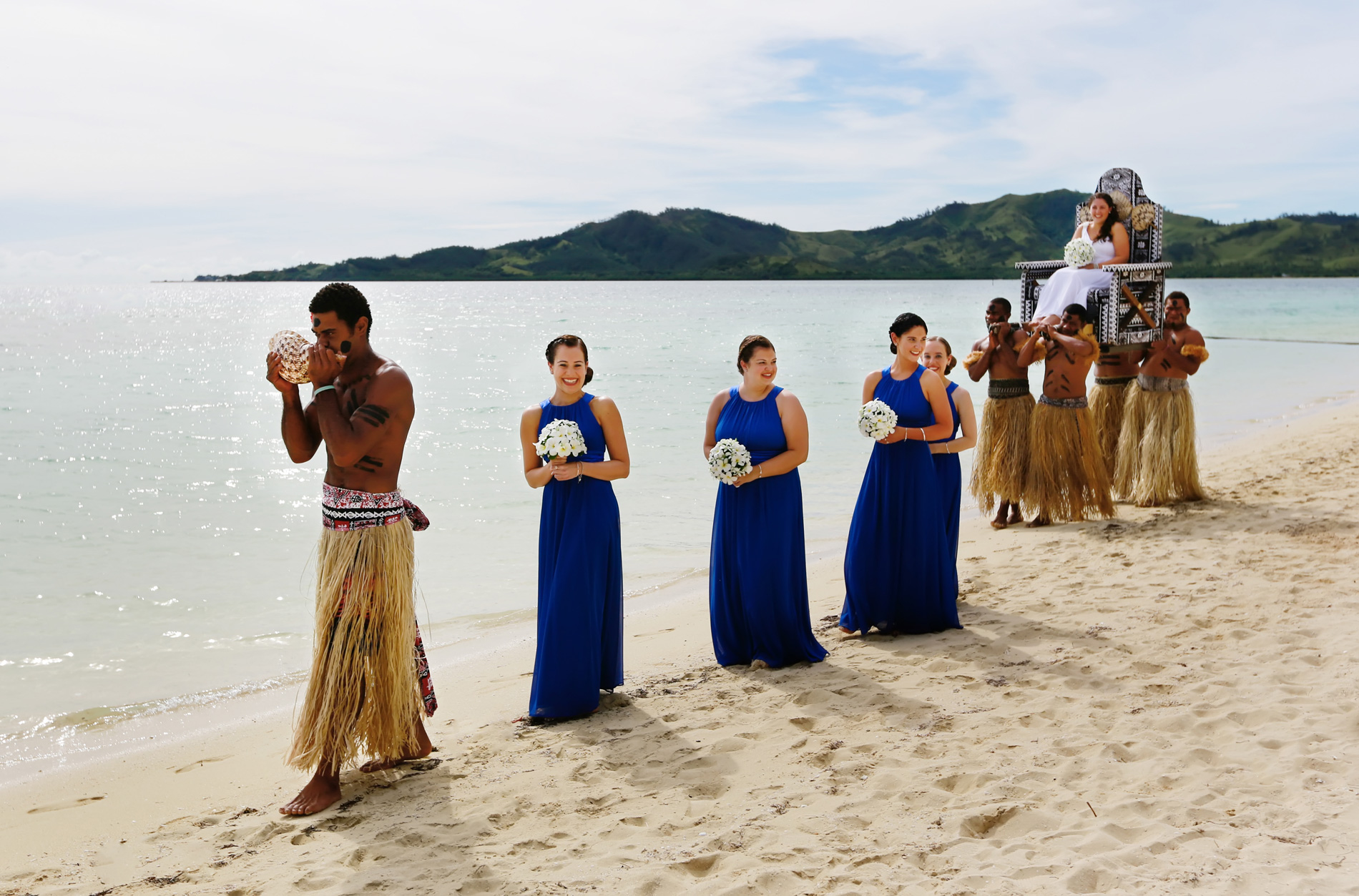 Image: Ocean Studio Fiji from Chantelle and Ben's Real Wedding.
For those marrying in Fiji rather than just honeymooning there, the thought of organising a destination wedding can be off-putting. However, because Fiji is a favourite wedding spot for couples across the globe, the local wedding industry is very experienced in dealing with brides abroad.
The local wedding planners, many of whom are attached to international hotel chains such as the InterContinental Fiji Golf Resort & Spa, will ensure that the only thing you have to do once you arrive for your wedding is, well, walk down the aisle!
"The whole point of hiring a wedding planner is that they worry about all the little things that make up your big day," says Jane Lesavua who heads up InterContinental Fiji's business development for weddings.
Jane, who was also born in Fiji, has overseen nearly 500 weddings in her career. Not only does she have the experience to pull off a memorable wedding, she knows the island – and the locals – personally. These close personal connections have come in handy many times, especially when she needs to call in last-minute favours.
Despite her experience, Jane says that she treats every wedding as if it was her first and she takes great pride in creating a day that each couple truly will remember for the rest of their lives. And, to ensure she can concentrate fully on every couple, she has a rule: "We only hold one wedding a day at our resort," says Jane. "That way, couples receive our full, undivided attention."
She adds, "That's our job – to make a bride's dream come true. To see the exhilarated expressions on our guests' faces is the aim for us, but it's also a great pleasure."
Whilst the setting for weddings in Fiji can be as varied as the couples themselves, from casual garden weddings to more formal, indoor affairs, Jane says beach-side nuptials are, of course, the most requested and "the most beautiful."
"Fiji is famous for its romantic beach-side ceremonies," she adds. "So, naturally, that's what we do best, and we're lucky that we have such a spectacular natural backdrop – and beautiful weather – to work with."
3. Wet 'n' wild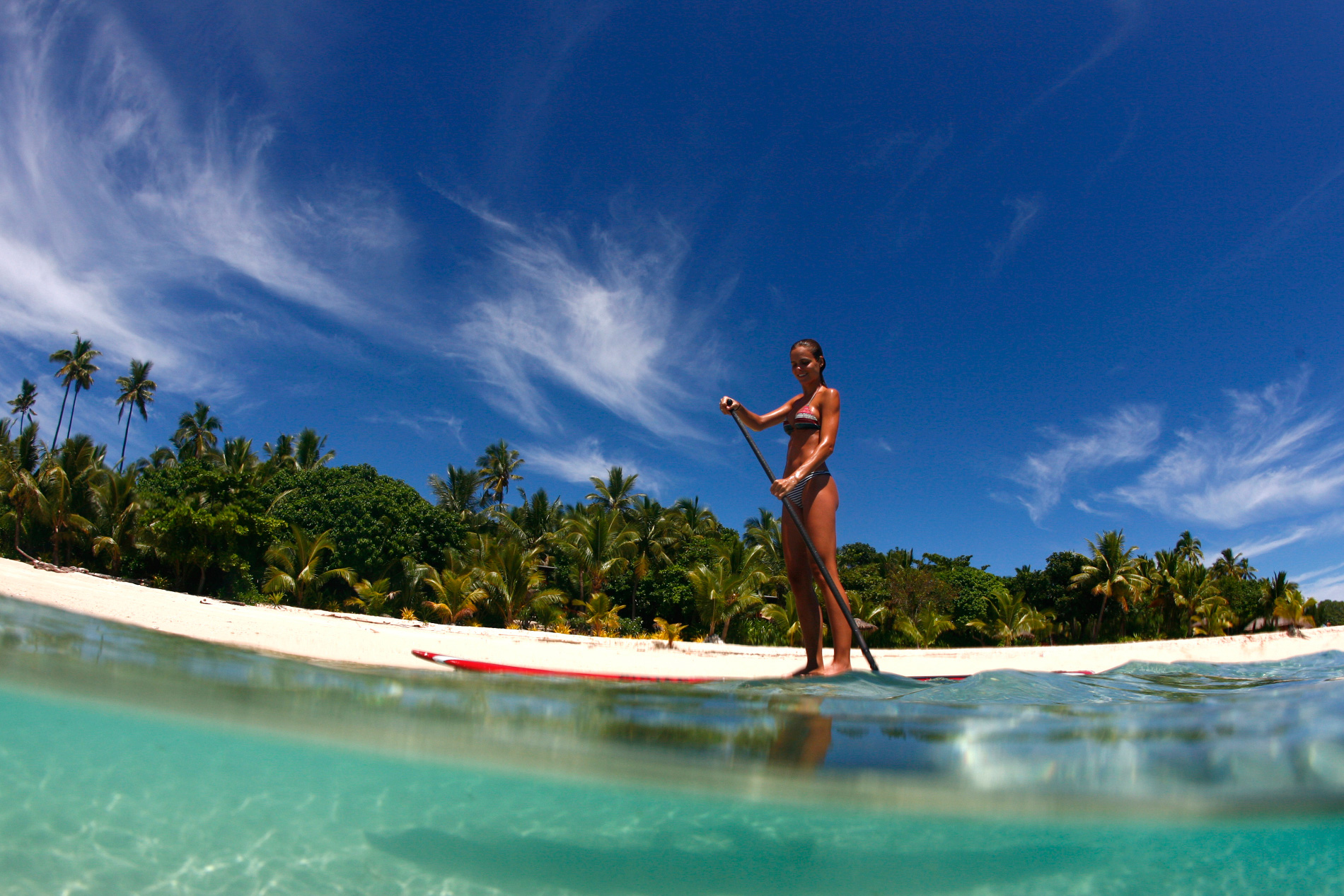 If you've drunk your weight in cocktails by the pool or sun-kissed your skin on the beach for long enough, there is plenty of other water action you can enjoy with your loved one. Outdoor activities such as  swimming, surfing and stand-up paddle boarding are all on offer.
For the best action, visit Pacific Harbour – Fiji's adventure capital.
"The area lives up to its reputation as a spot for adrenaline junkies, offering a wide variety of activities to get your heart racing, from surfing to shark feeding," says Shane. "There's also a good range of accommodation types, from budget offerings to some of Fiji's finest hotels."
For some more romantic action and great pictures to show the grandkids, look to a day sailing cruise. Boats like the Seaspray allow you to cruise the island while enjoying a wine and some lunch with stops along the way.
And, don't forget to check out the Mamanuca Islands, a chain of 20 islands near Nadi and Denarau offering parasailing, windsurfing, dolphin watching and some of the best surf breaks in the world.
4. Escape the hustle and bustle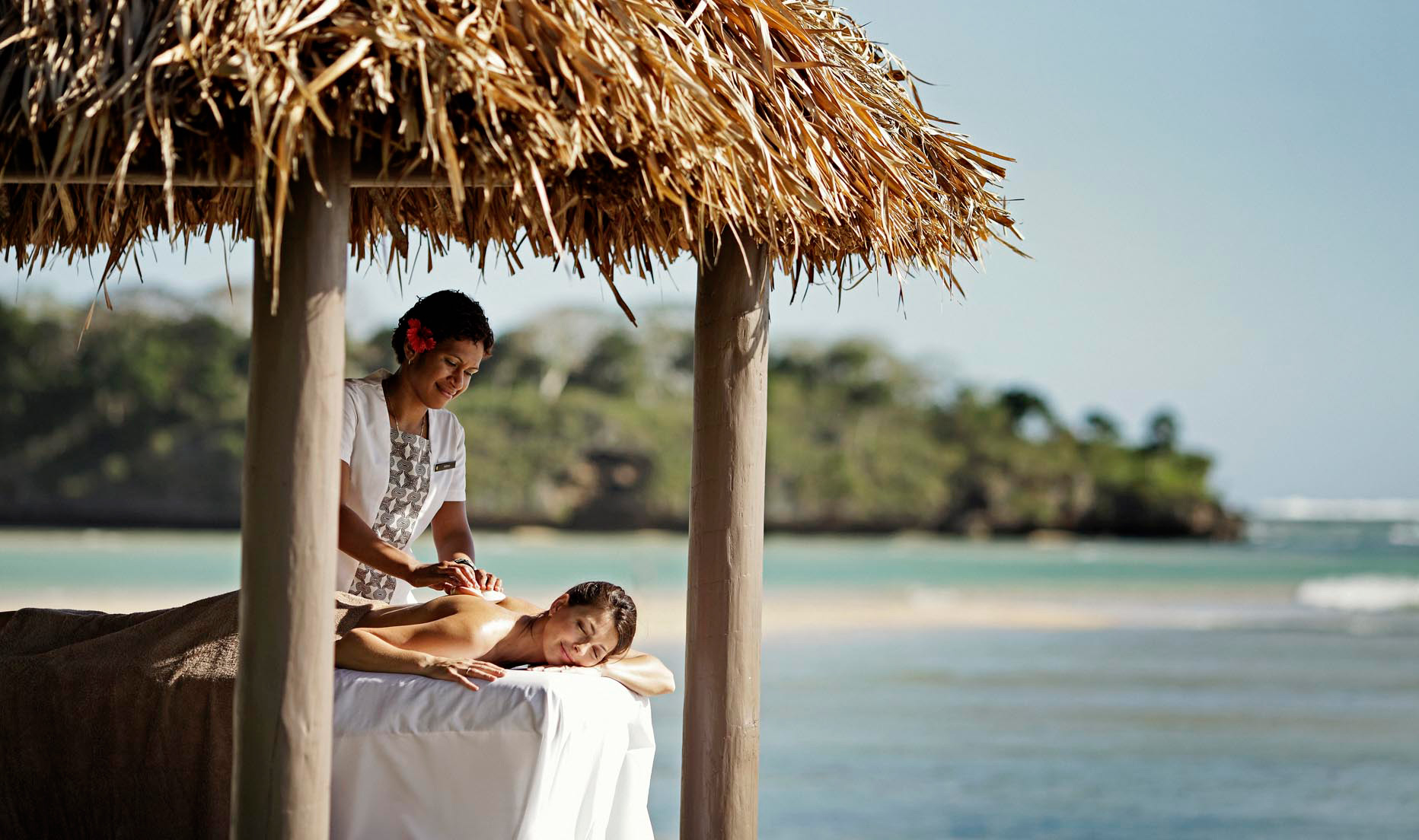 Perhaps one of the biggest advantages of choosing Fiji as your destination wedding or honeymoon spot is that it offers a genuine opportunity to escape city life. "I love the fact that I can exchange the sounds of tooting horns and traffic crossings and technology, for the sounds of waves and tropical bird calls," says Shane.
"The minute you step foot into Fiji, it's like a wave of relaxation comes over you, liking having a very long massage.
"The fresh air, pristine oceans and perfect weather are just the beginning. Checking out the sights at sunrise or sunset offers a whole other perspective."
Shane, who married in Fiji, says he couldn't imagine making the commitment anywhere more serene. "The beauty of marrying in Fiji is you have so much choice," he adds. "If you're after a small private wedding, there are plenty of idyllic nooks and crannies in which to marry, but if you're after a big celebration filled with family and friends there are locations galore that can cater to that too.
"The Fijian people are big on family and cultural celebrations, so why not incorporate that island-style party into your day?"
5. A holiday for your guests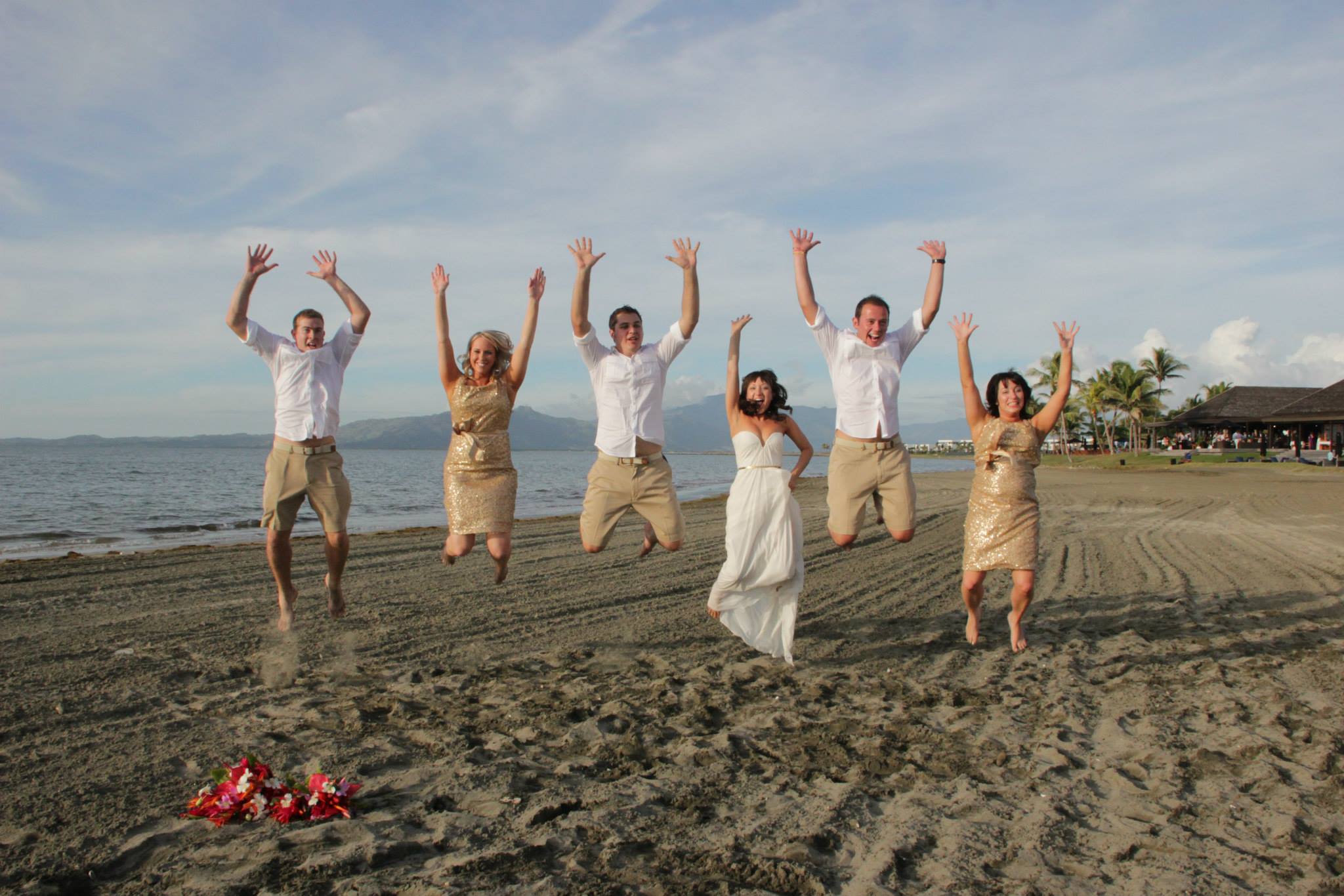 Image: Tadra Flowers & Weddings Fiji
The thing about destination weddings is that they provide a break for your guests, too and, these days, many guests turn their destination wedding invitation into a mini break – or even a full-blown holiday.
"Fiji is a great place to extend your visit whether you're chasing treks through a rainforest or deep-sea fishing," explains Jane. The islands are also extremely family-friendly and cater for group activities as well as offering facilities to keep the kids entertained while parents take some time out.
"From village tours to visiting our vibrant local markets there's always something new to learn," says Jane, who despite growing up on the island regularly discovers new wonders. "Even after all this time here, I never tire of what Fiji has to offer."
Another nearby attraction is Natadola Bay Championship Golf Course, which Jane describes as "a stunning course with spectacular views that is sure to take any golf lover's breath away."
There's plenty of excitement to keep the guests busy and another spot they shouldn't miss is Taveuni. Known as Garden Island, it's an eco-tourist's dream with nature reserves harbouring an abundance of native plants and wildlife.
6. Go cosmo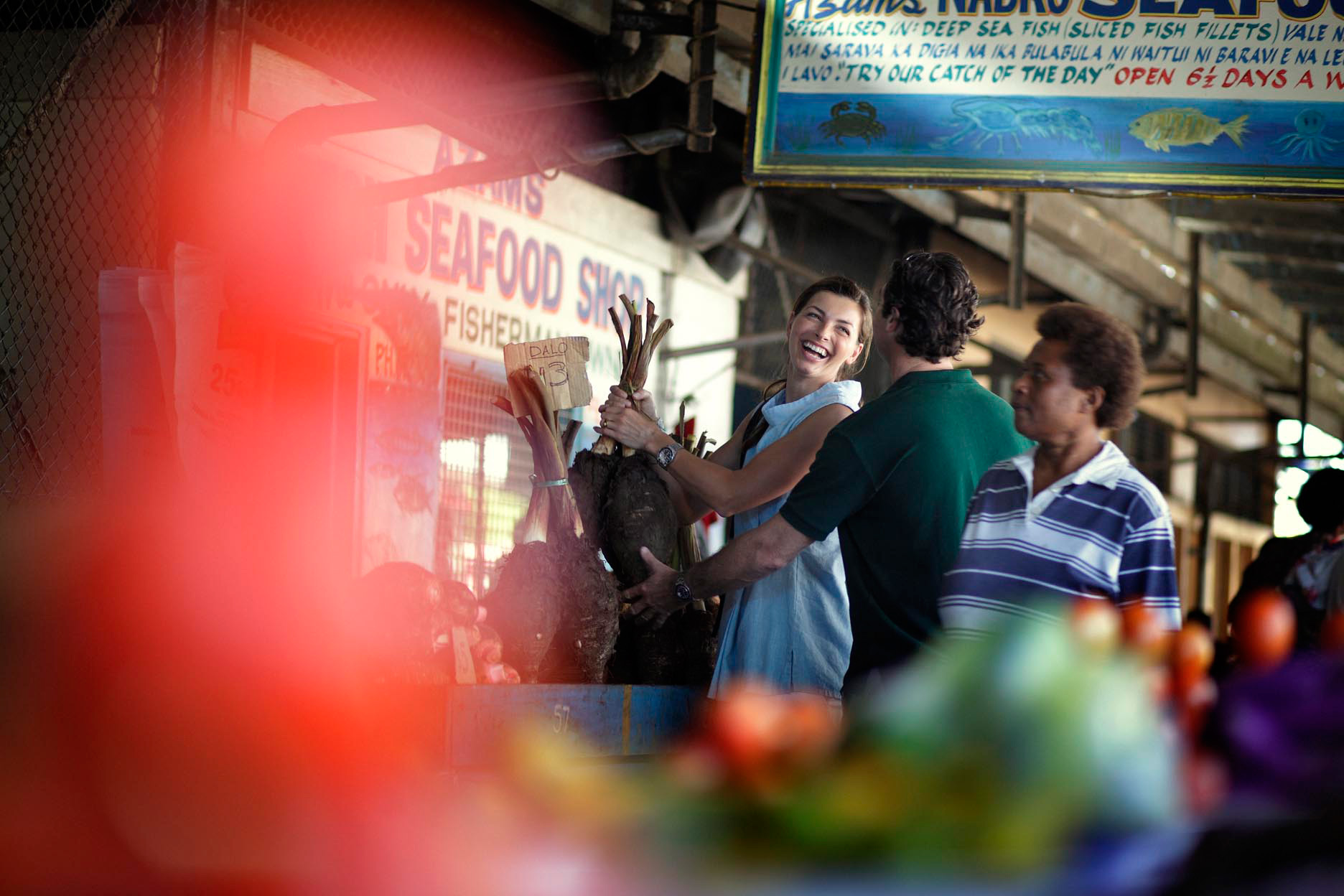 Fiji isn't just about remote villages and nature. It's also very cosmopolitan for the trendy bride and groom. Suva, Fiji's capital, is described by Shane as "one of the most cosmopolitan cities in Oceania."
It boasts great shopping, farmers markets, restaurants, entertainment and a huge range of cultural entertainment, not to mention cultural activities – and many architectural delights.
"Suva still has many buildings dating back to the colonial era as well as offering parks, gardens, museums, outdoor activities as well as a vibrant nightlife," says Shane.
7. Immerse yourself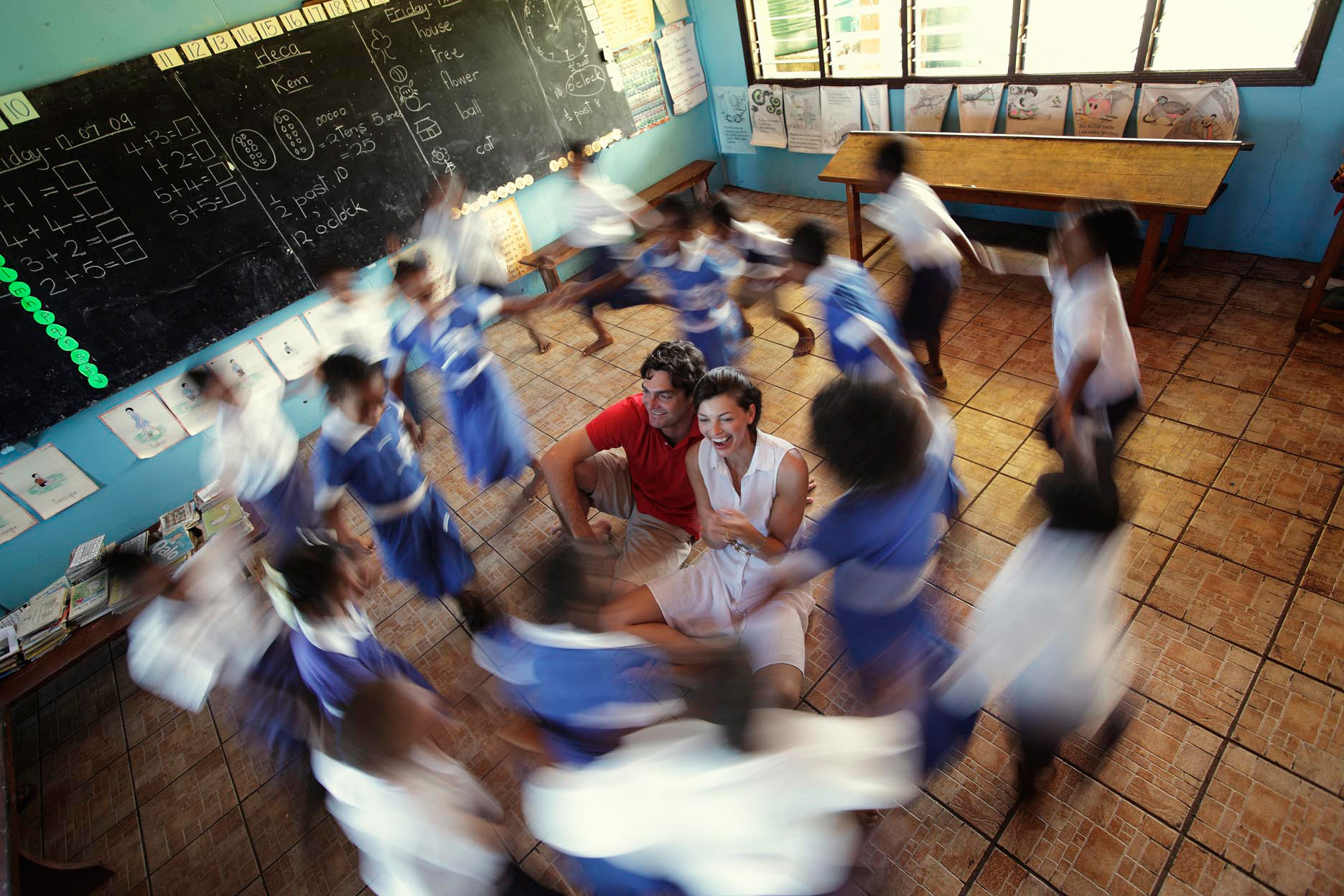 "All things are possible in the Fiji Islands whether couples wish to spend their honeymoons in Fiji alone with their new spouse or get out and about and join in the fun with the locals in their villages," says Jane.
She says having the chance to try the local food is an experience also not to be missed.
There's the lovo which is similar to the New Zealand hangi – a feast of seafood and meats wrapped in banana leaves and cooked on hot rocks under the earth; kokodo – a raw fish salad marinated in citrus, onions and coconut cream; and the unique flavour of Fijian curries which combine Indian spices with traditional Fijian ingredients such as the potato-like staple, taro, to create an ever-so-slightly less spicy dish.
8. Two birds, one stone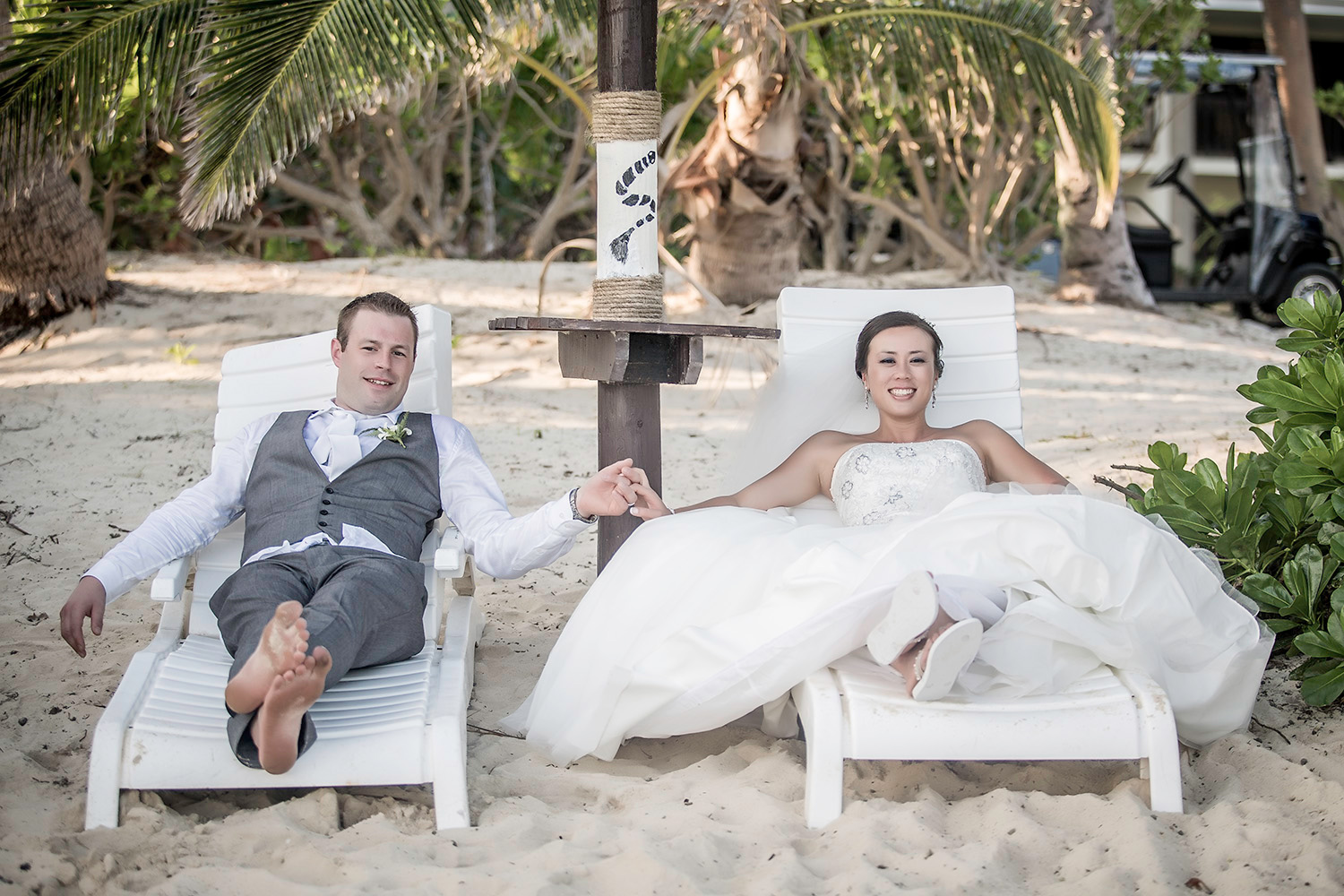 Image: Vanity Image Photography from Sylvia and Matt's Real Wedding.
One of the benefits of a destination wedding, to Fiji or otherwise, is that you start your honeymoon the minute you land!
It's the reason an increasing number of couples are opting for a destination wedding.
"A destination wedding allows newlyweds to kill two birds with one stone," says Shane. "They save travel time, money and, most importantly, can cut back on the stress associated with wedding planning because that's what your destination wedding planner is for!"
Shane hails the financial savings of marrying and honeymooning in the one spot, noting you can save on flights and better package deals the longer you stay.
9. Enjoy Fiji's amazing people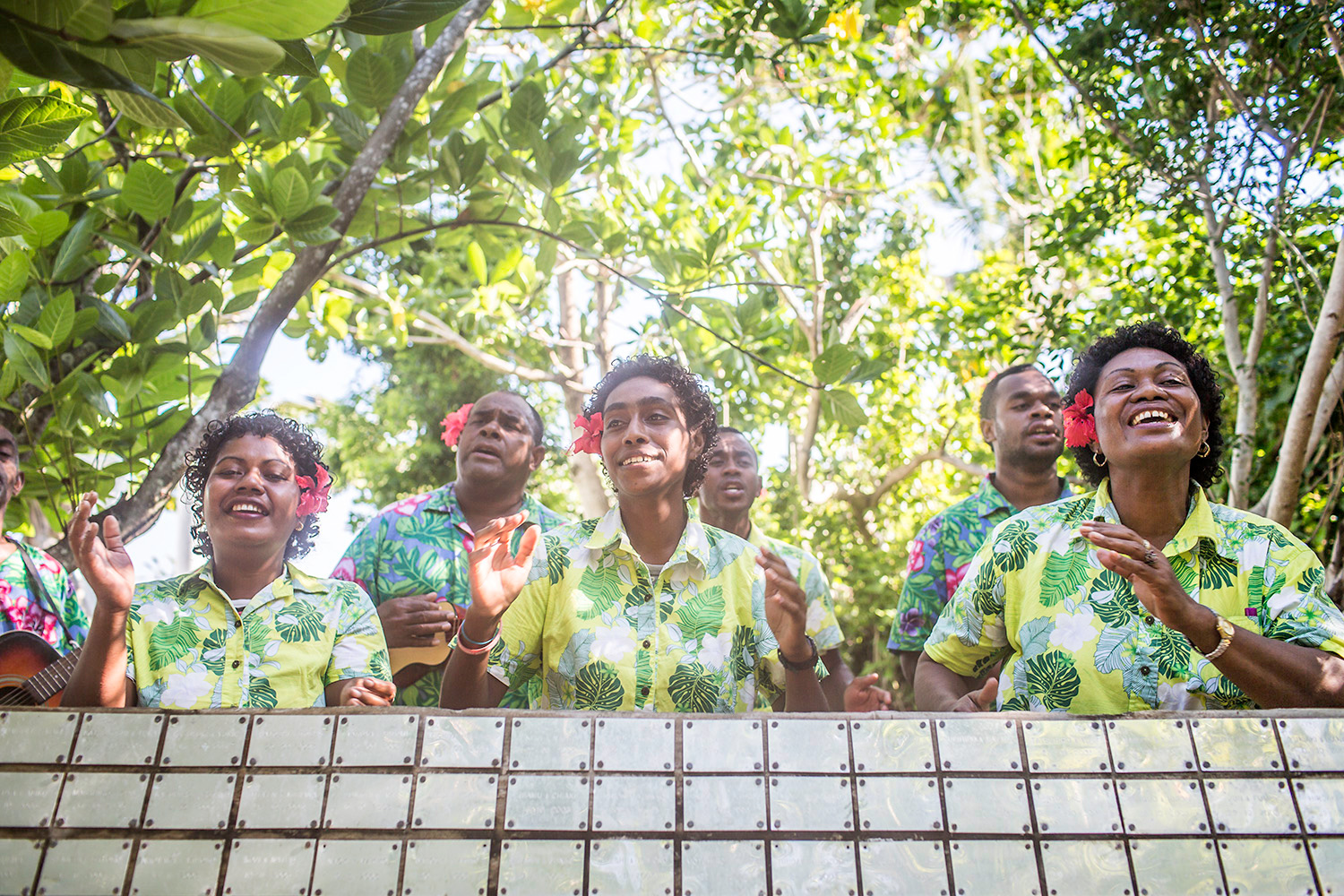 Image: Vanity Image Photography from Sylvia and Matt's Real Wedding.
"You can visit the most beautiful and romantic of places, but if the people aren't equally lovely and welcoming, it's a wasted trip," says Shane. "You won't have that problem in FIji where the people are some of the kindest, friendliest and warmest in the world.
"Everyone from the pilots and cabin crew to the taxi drivers and even strangers you pass in the street will smile and wish you 'Bula,' which is a greeting of happiness and good health – and they mean it from the bottom of their very big hearts!"
10. Celebrate (like the locals do)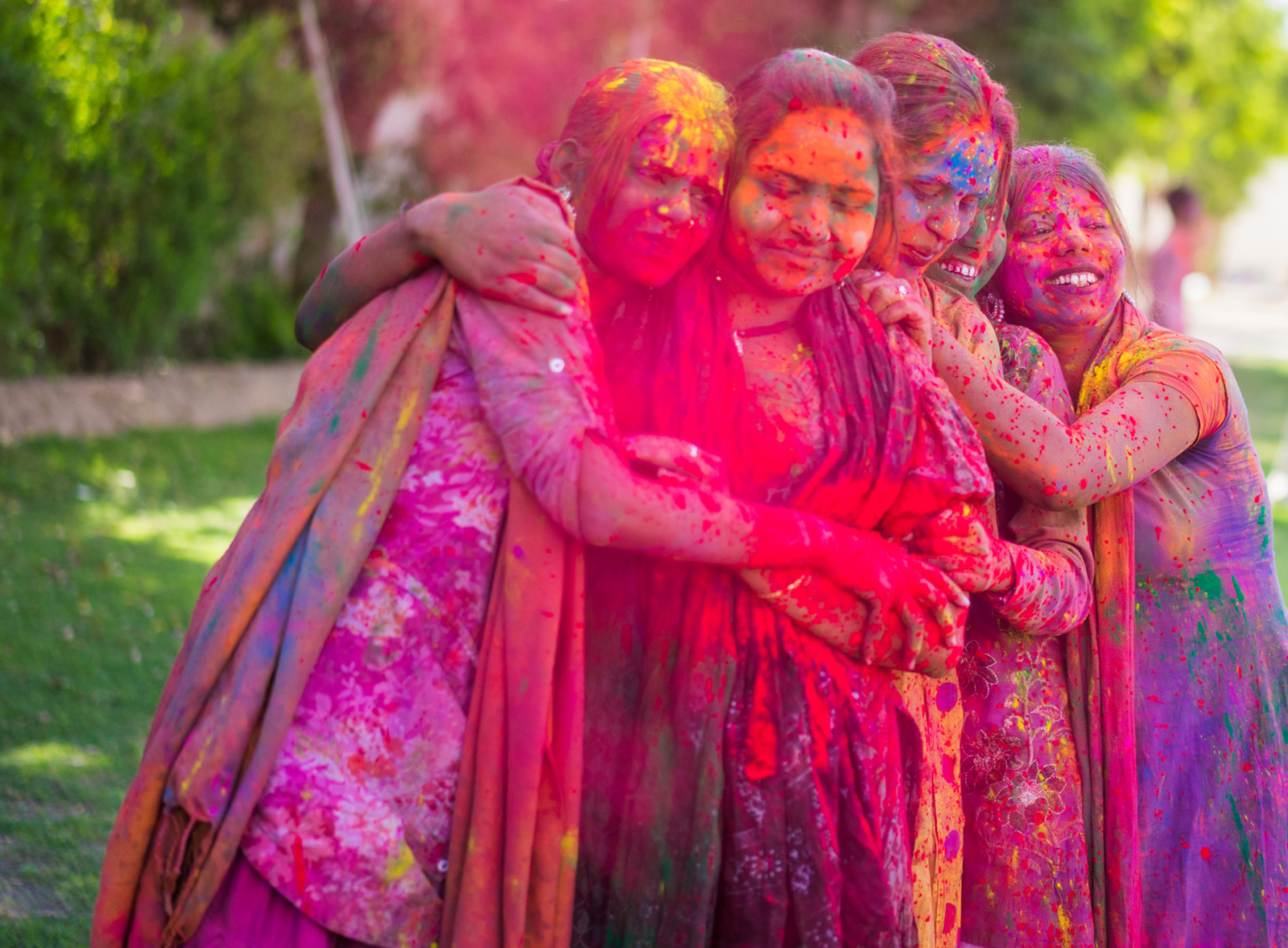 If your wedding or honeymoon coincides with one of the many local festivals and celebrations on the Fijian calendar, you're in for a treat.
Fiji Week is a week-long celebration of the islands. Its peak is Fiji Day, October 10, which is the anniversary of independence from British colonial rule in 1970. Each year, a different theme is selected but it is always accompanied by Fiji's traditional religious ceremonies and various cultural performances.
Holi in February/March is a festival of colours and love, which is particularly appropriate for newlyweds. It is an ancient Hindu religious festival which has become popular with non-Hindus in many parts of South Asia. Holi celebrations start with a bonfire the evening before, where people gather, sing and dance.
The next morning is a free-for-all carnival of colours, where people colour each other with dry powder and coloured water. Everyone is fair game, friend or stranger, rich or poor, man or woman, children and elders.
Bring your water gun and some clothes you don't mind leaving behind!