Once you have that sparkling diamond on your finger, it's very tempting to get out and show it off to anybody that will take a look. However, given that your new toy probably cost a good few dollars, there is one important thing to do before you get out and about, and that is to check that your fiance has insured it, or go and get it insured yourself.

Why do I need engagement ring insurance?
Whatever the monetary value of your engagement ring, its sentimental value will be immeasurable, so you will want to be sure you can replace it if something happens. It may not see overly romantic to start discussing the value of the ring and the level of cover you need, but having that peace of mind will allow you to show off your sparkling diamond without worrying that it will get lost or damaged.
Our fingers change shape and size throughout our lives, and even throughout the day when the temperature changes, so rings can easily slip off and get lost. Your engagement ring could also be stolen or damaged; it's not uncommon for brides to lose their engagement rings down the waste disposal unit. Your engagement ring will probably be the most expensive item of jewellery you have ever owned, and if you lose it without insurance, there's no guarantee you'll be able to replace it.
How do I get engagement ring insurance?
There are two ways to insure your engagement ring. The first is to make it an extension of your home contents insurance. You can usually itemise particularly valuable objects such as jewellery, and pay an additional premium to have them fully insured whether they are lost or damaged in the home or outside.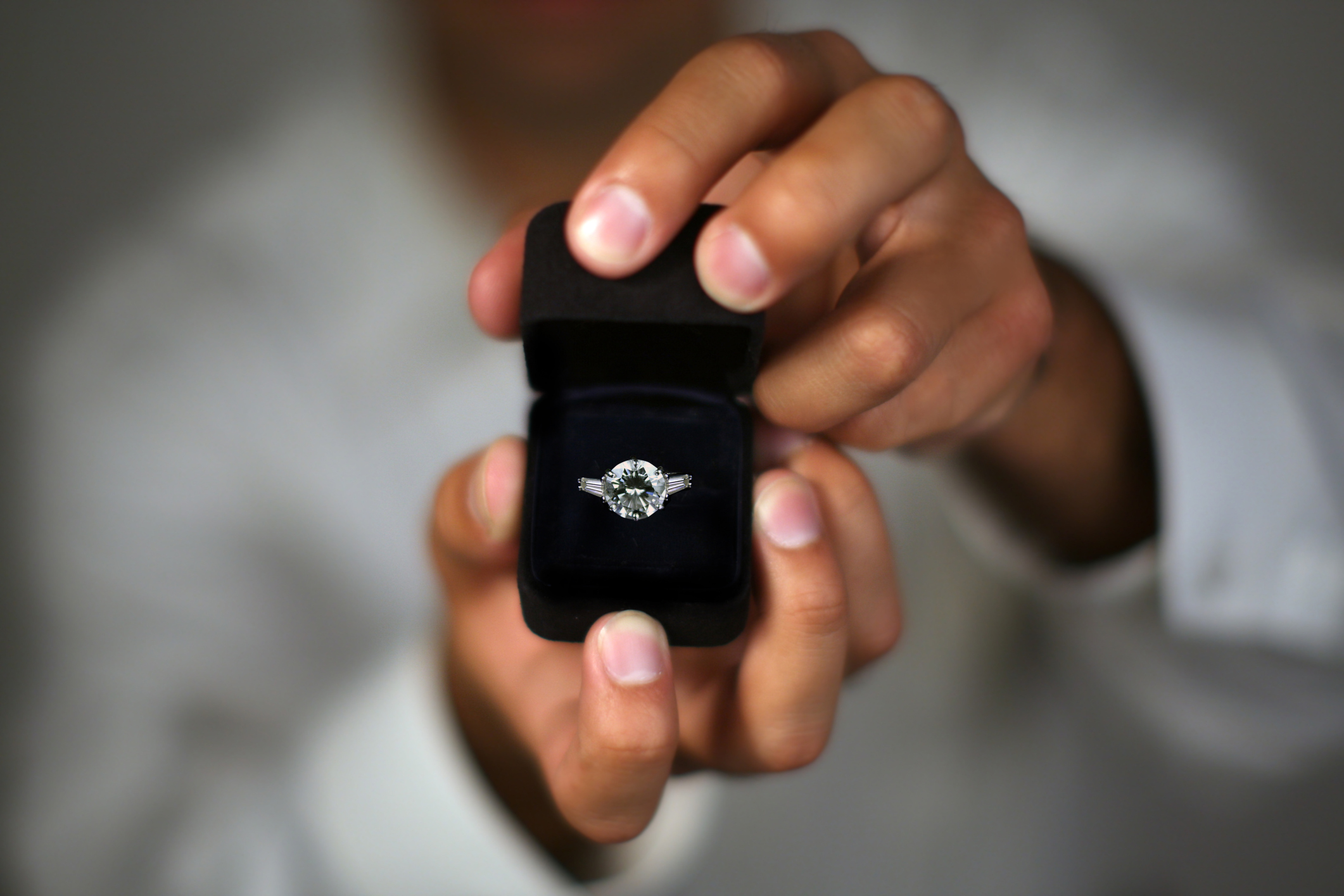 The second way to insure your ring is to use a specialist jewellery insurance firm. The jeweller that you buy the ring from should be able to suggest a firm that they work with regularly. Many jewellers will now offer insurance policies, underwritten by another company, as standard when you buy the ring.
However you decide to insure your engagement ring, you will need to have it valued by a qualified gemmologist. As well as ensuring you have the right level of insurance cover, this will enable you to check that the details provided by your jeweller about the ring are actually correct. The valuation report and a receipt for the ring are all you should need to take out engagement ring insurance.
Questions to ask about the insurance policy
What is the level of cover? Does it just cover theft or also loss and damage?
Will I get the entire value of the ring or just a fraction? What is the excess?
Are there any eventualities that aren't covered, e.g. damage during a natural disaster?
Will the ring be replaced with cash or with a piece of equal value from a specified jeweller?
How would we prove that the ring had gone missing?
Is the ring covered if it is lost outside of the house?