It may be that your fiance had the courage to choose a ring before he proposed; surprising you with the perfect sparkling gem in a pretty velvet box as he went down on one knee. For many men, however, the prospect of selecting a ring that you will wear for the rest of your life is just too daunting.  It may be a symbol of his everlasting love for you, but he would probably be more comfortable with you choosing it yourself.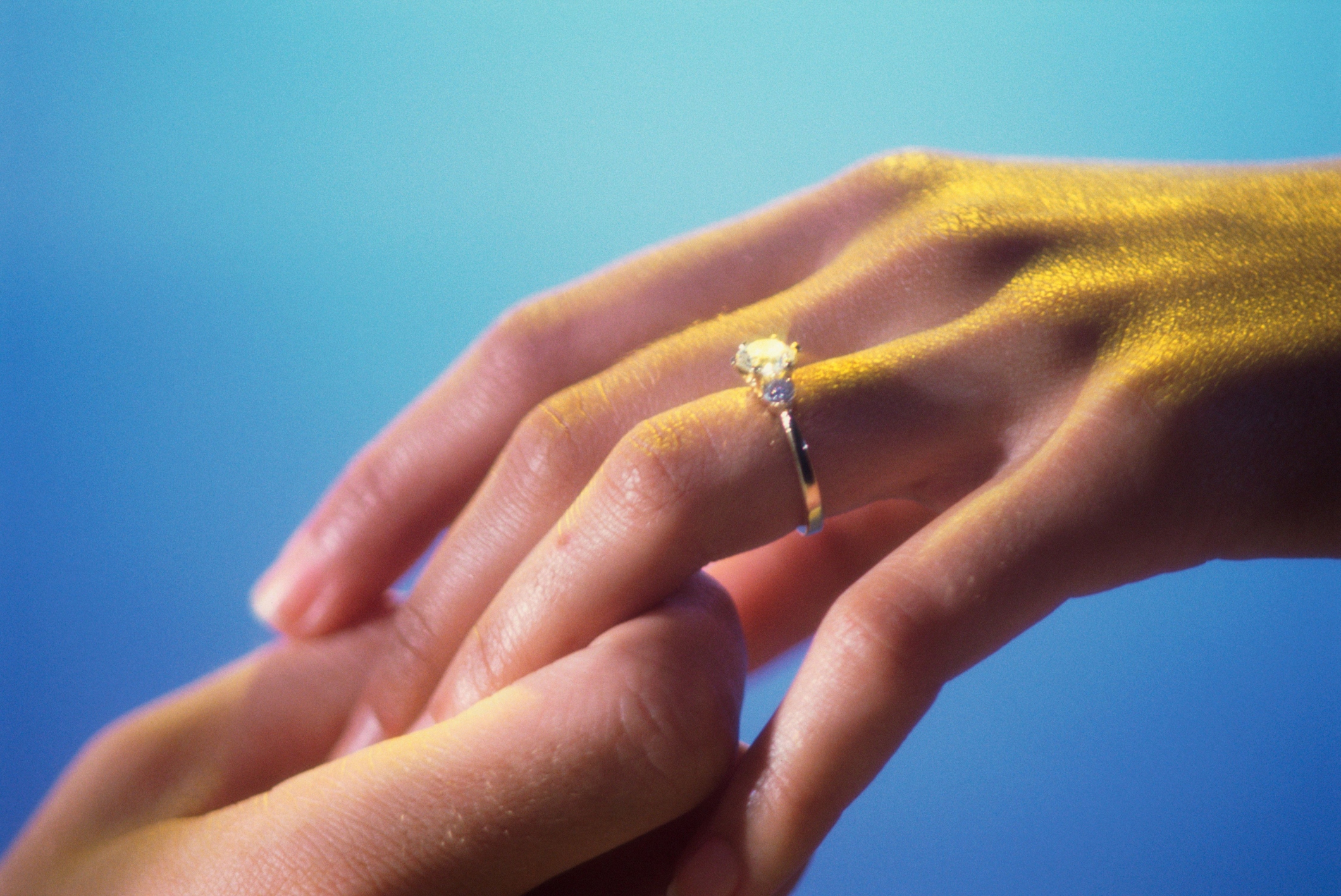 So if you are going for the traditional solitaire diamond engagement ring there are a few things you should consider before you arrive at the jewellers. What type of metal would you like the ring to be made from?  What cut and carat of diamond should you choose?  How will you have it set? What does diamond clarity mean?
Choosing the metal of your ring
Most brides will already have a preference for gold or silver coloured metals, as most skin tones suit one colour better.  If you are looking for a gold coloured ring you could choose between a traditional yellow gold and a more contemporary rose gold.  If you prefer silver, you might want to consider platinum or white gold.
Selecting the shape and carat of your diamond
The traditional shape for an engagement diamond is round, and diamonds of this shape are usually the most radiant. However, more unusual shapes are becoming popular and can make a unique ring.  You could choose between marquise, which is a petal shape, princess, which is a square cut diamond, or oval and pear shaped jewels. The diamond's weight, known as its carat, indicates its size; the higher the carat the bigger the diamond.

How can my diamond be set?
The setting of your diamond can make the difference between a modern contemporary ring and a more traditional style. Conventional solitaire engagement rings use a four prong setting where the diamond stands out from the ring and is held by four metal pieces.  Rings are also available with six prong settings for a more intricate design. For a modern design that may also be more practical, a bezel setting keeps the diamond flush with the metal band.
What is diamond clarity?
Diamonds have a clarity rating or grade that refers to a number of flaws in the stone. The highest standard of clarity is FL, or flawless, but these gems are extremely expensive.  Unless you are really concerned about the clarity of your ring, a medium grade VS2 or SI1 should be enough.  The flaws in these diamonds won't be visible to the naked eye.
Choose your ring carefully
Take your time choosing an engagement ring as you will be showing it off constantly over the next few months, and you will hope to be wearing it for the rest of your life.  Choose a ring that suits your personality, as well as suiting your skin tone and the practicalities of your life. This is the perfect opportunity for your fiance to spoil you so choose exactly what you want in the best quality you can afford.