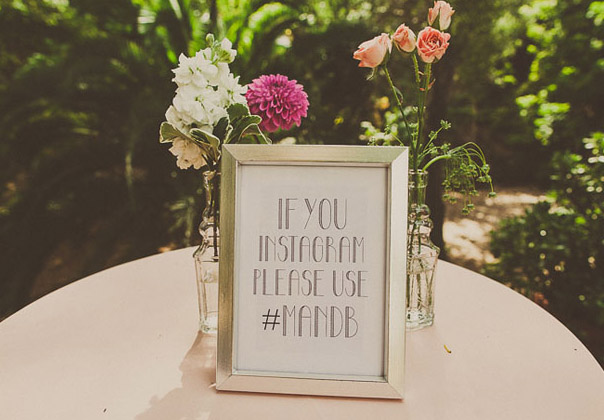 Unless you're planning to have an unplugged wedding, it's likely that many of your wedding guests will take lots of photos of your special day and post them on social media. Many modern couples are choosing to take advantage of this by using a hashtag to collect all the photos.
Asking you guests to all use the same hashtag when uploading images of your wedding means that you end up with a catalogue of amazing guest's-eye view photos. Here are some creative ways to encourage your guests to use your hashtag at your wedding:
Place your wedding hashtag in a photo frame for all to see at the ceremony entrance where it can't be missed, or at the bomboniere table where everyone's sure to drop by.
Source:
Etsy
Introduce your hashtag in another highly frequented area: the beverages stand. For a more mobile option, print your wedding hashtag on your napkins too, which are bound to gently remind guests of their uploading duties.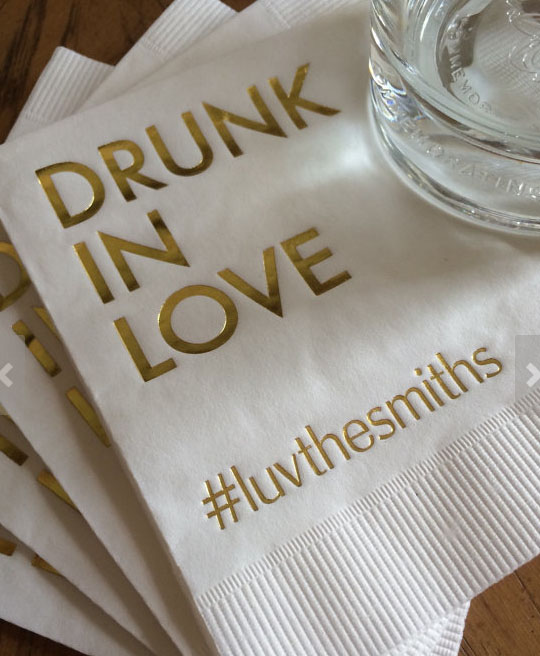 You can tell your guests about your hashtag through your choice of decorations, and even write the hashtag in your bunting!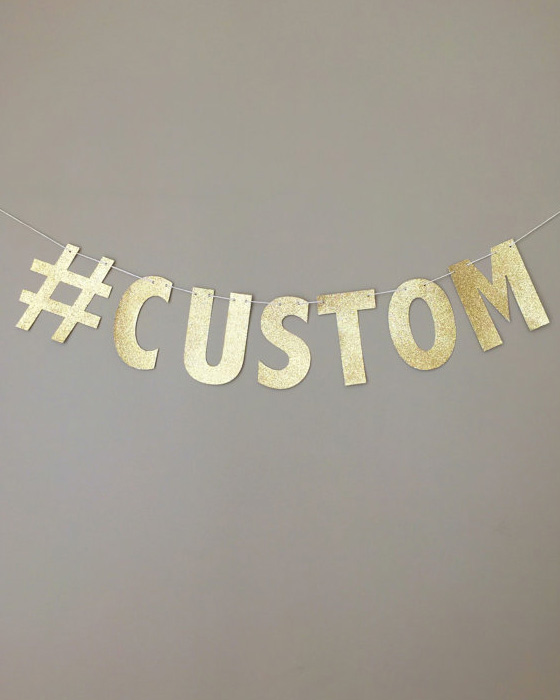 If you're looking for an easy DIY wedding project, add a rustic framed chalkboard to your list and show off your unique wedding hashtag. It's low cost, recyclable and easily propped on the gift table, or wall-mounted for all to see.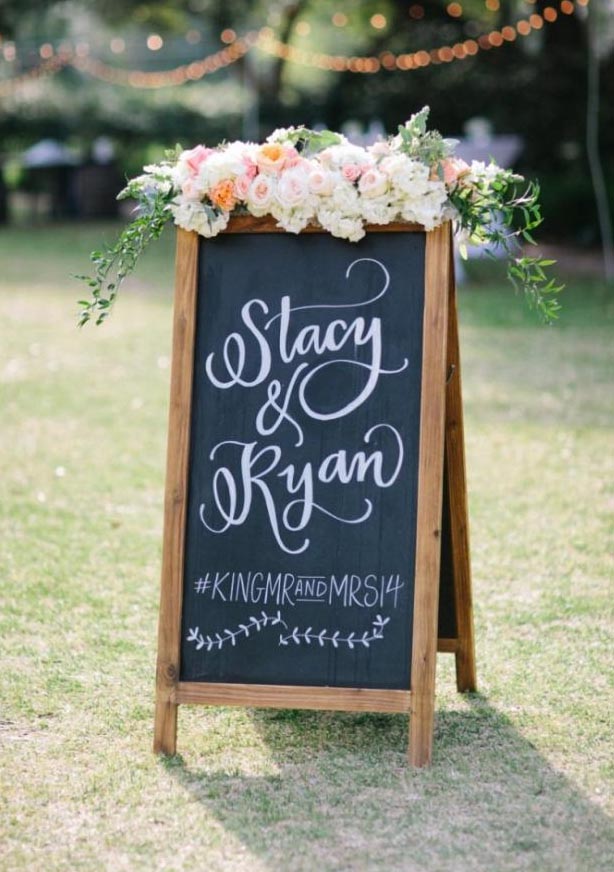 Distressed or reclaimed wood can be incorporated into centrepieces, hung from the sign-in table, or displayed near the dance floor to remind guests to upload their 15 seconds of Instagram video fame.
Source:
Etsy
Don't miss a single pair of eyes – give every guest a personal invitation to hashtag your wedding photos by adding it to their place card. They can then pop it in their bag to take home, allowing them to party now, upload later!
Source: Photo Fun Photo Booth
Planning an outdoors or beach wedding? Give guests the gift of hashtagged sunglasses to remind them to share their pics on social media when the party's over – it's the gift that keeps on giving!
Source:
Sugar Beach
Alongside the first dance, the cutting of the cake is one of the most significant post-ceremonial traditions of a Western wedding. With all eyes on that edible prize, guests will know exactly how to hashtag their pics… Right after they've finished stuffing their face with cake.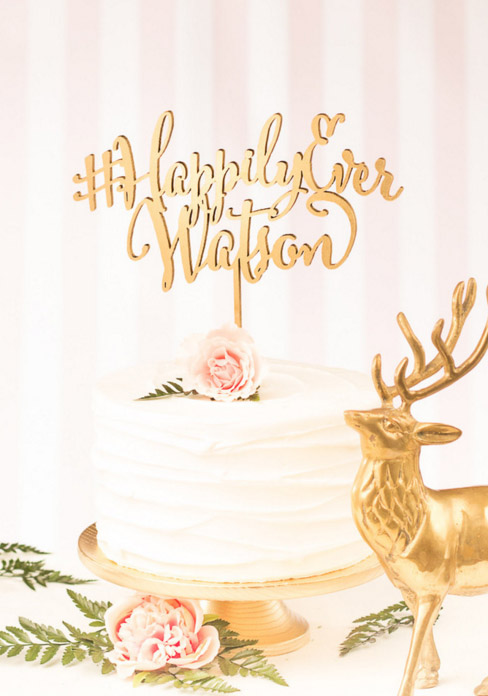 Subtly sneak your hashtag into napkin rings with a laser cut plywood and twine memento for guests to take home.
Source:
Not on the High Street
As all well-trained attendants will be wiping their feet on the way in, have them subliminally store your wedding hashtag while they're at it, with a custom made, stain-resistant door mat designed to stand the test of guests.
Source:
Etsy
One for the big picture couples who want to shout their pending nuptials from a light box. Set it up at the reception and let guests create their own messages with changeable letters… If you're game.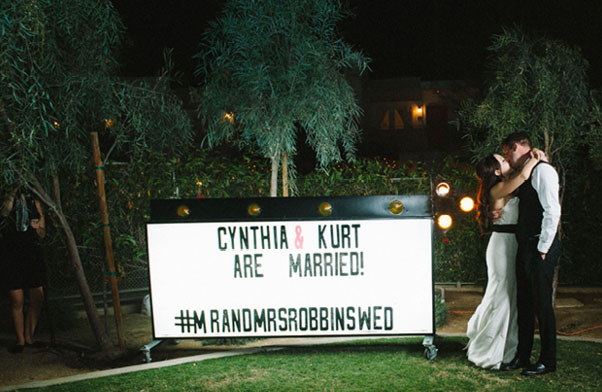 Some guests will be so caught up in the moment they'll forget to post their pics to social media on the day, so send them a gentle reminder in the form of a hashtagged thank you card with a handwritten note on the back inviting them to upload their pics.
If you've seen hashtags used creatively at weddings or have some ideas about how you might incorporate your own hashtag, we'd love to hear about it!