Do you love embroidered wedding dresses as much as we do?We love wedding dresses that are just a little bit different, and these 10 embellished and embroidered wedding dresses are no exception. They tend to have an ethereal and dreamy vibe which is utterly perfect for weddings.
These are 10 examples of dresses that a bride with a penchant for detail would suit perfectly, from whimsical couture gowns by high-end designers, to Etsy designs made to order and made with love, to gowns you can buy directly from ASOS (how easy is that!). So there truly is something for everyone on this list.
Here are 10 embellished and embroidered wedding dresses that we are currently obsessed with:
This beautiful, custom-made wedding gown, is in a figure-flattering A-line style. This is an ethereal style and is perfect for an unconventional, rock and roll bride. The beautiful light beige gown is covered in blue and gold stars made from sparkling sequins. Seriously, how DREAMY is this?! Click the link in the title to see the listing for the Starstruck gown by Natalie Wynn Bridal on Etsy.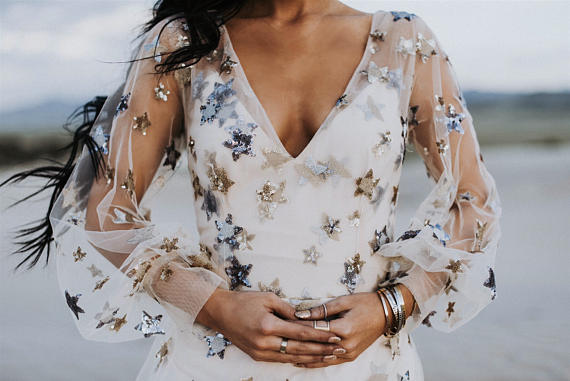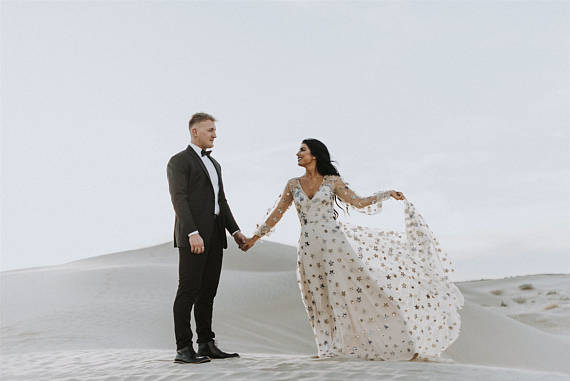 2. Paolo Sebastian 2018 couture collection dress
We personally cannot deal with these beautiful sheer, romantic sleeves and embellished tulle. Although not strictly a wedding dress, any Paolo Sebastian gown would look ideal in a wedding setting. Australian designer Paolo Sebastian was founded in 2007 by Paul Vasileff is well known for their intricate and beautifully detailed designs. To see the whole collection, be sure to visit the link in the title.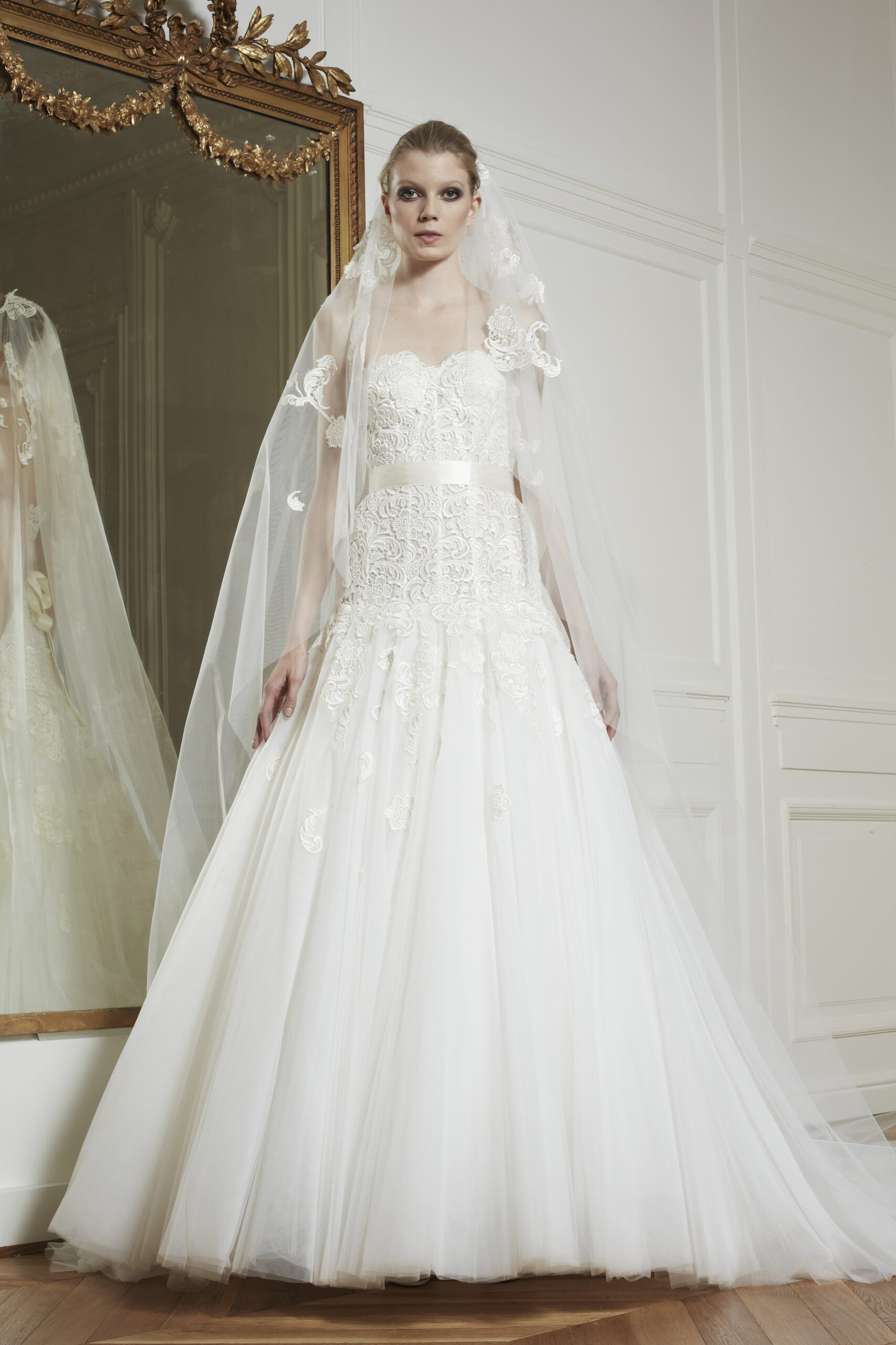 3. Paolo Sebastian 2018 couture collection wedding gown and VEIL
Okay so the dress is absolutely sensational and almost anyone would agree that this shape and style is both phenomenally flattering but also looks incredibly luxurious. But can we all please take a moment (or 10, I'll wait) to appreciate this VEIL! Yes, caps are necessary. This embroidered "and they lived happily ever after" veil complete with bluebirds is what fairytale dreams are made of! Someone call Cinderella, she will not believe this.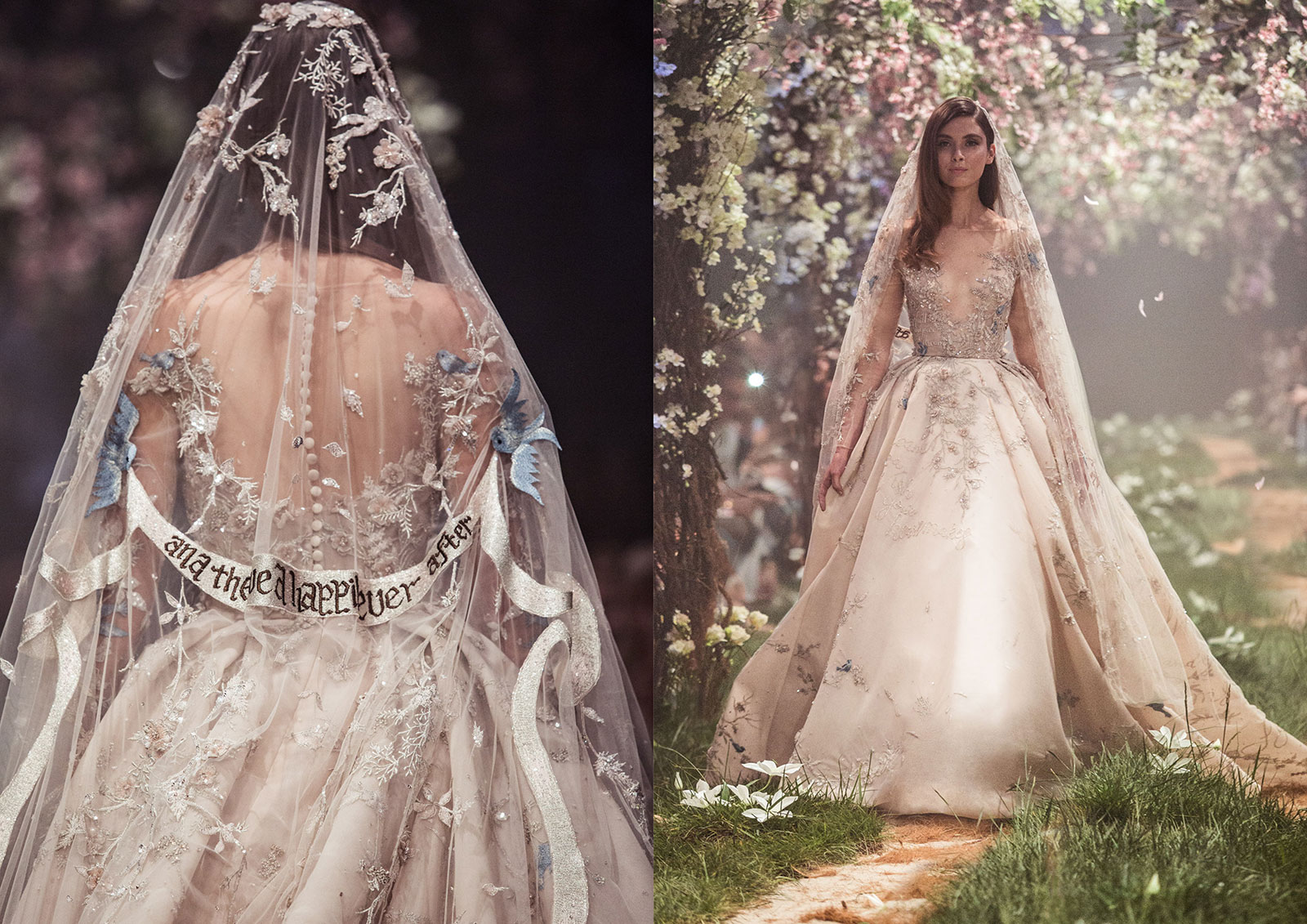 4. Paolo Sebastian 2018 couture collection gown
This drop-shoulder ballgown style is perfect for brides who love their look to be just a little bit extra (AKA me). More is more in this case. How stunning! The detail on the entire gown is incredible, and any bride that chooses a gown like this will look like complete royalty. Our advice? Pop on a crown, rock some rubies, hire a butler and call it a day. A Viktoria Novak crown or headpiece would be ideal with this stunning Paolo Sebastian 2018 number. Put your hair in a curled updo for extra royalty points.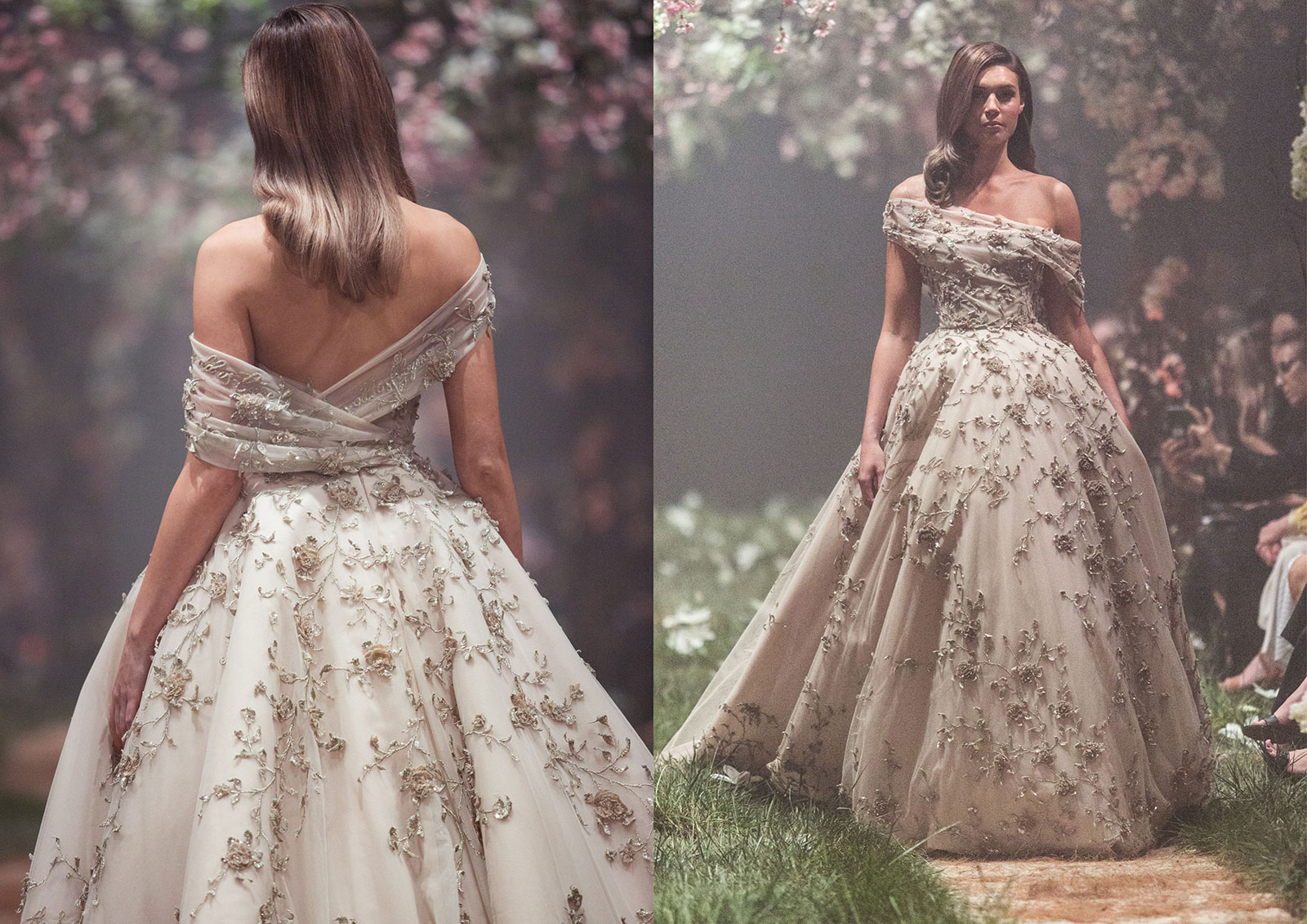 5. Doren by Alex Veil bridal 
This delicate and romantic beige tulle and silk gown with beautiful gold leaf embroidery is absolute perfection. The lightweight fabrics and relaxed A-line silhouette of the skirt give you the freedom to move on your wedding day. So gorgeous and so feminine.
We're big fans of supporting local or smaller designers, which is why we draw a lot of inspiration from Etsy. If you'd like your dress completely custom made, be sure to see our list of bridal and wedding dress designers in your city.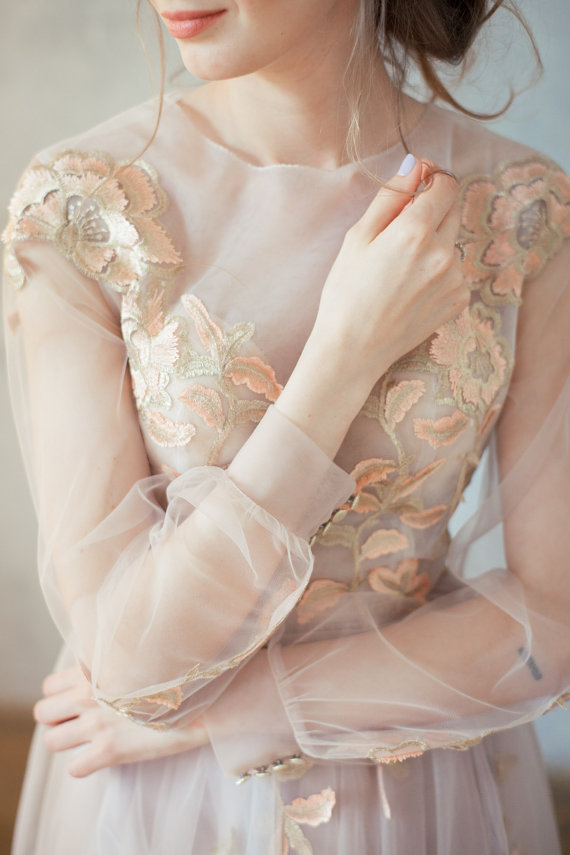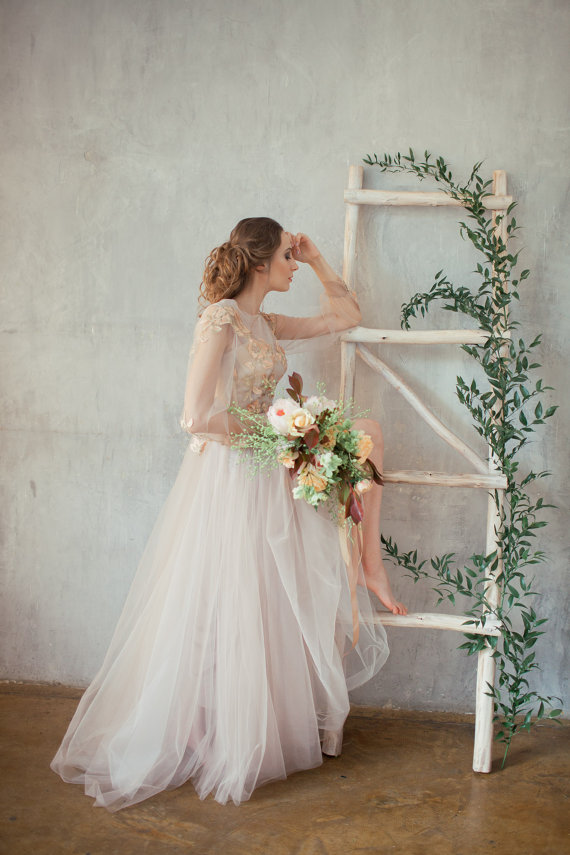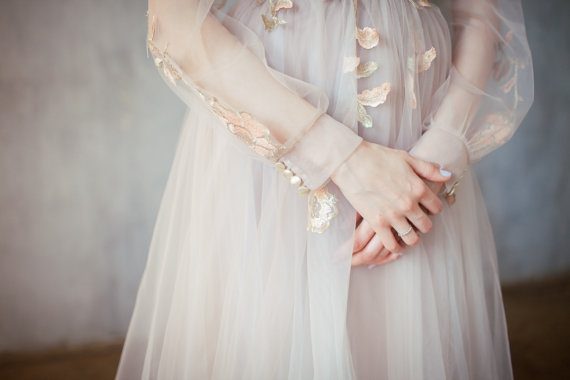 6. Gloria by Alex Veil Bridal
One of the things we love most about this design is that it can be modified to suit you. It can be fully lined for a more modest look, the neckline can be altered, and you can even opt for different sleeve lengths. How great is that! We love the combination of the lace with the gorgeous and delicate embroidery.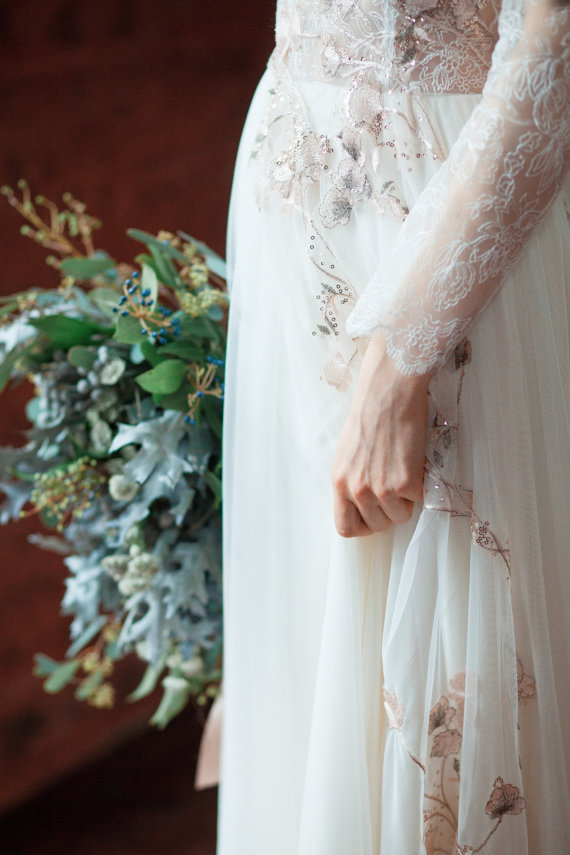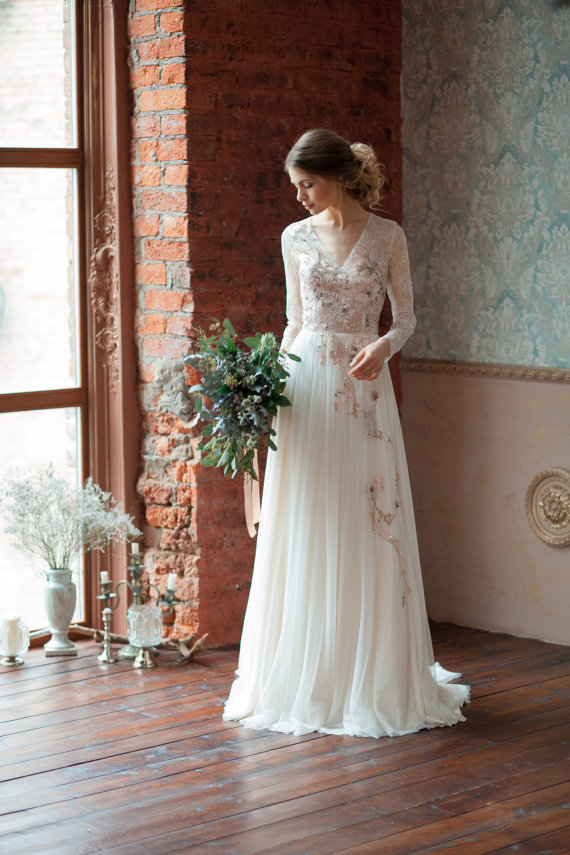 We love everything UK brand Needle & Thread creates, and this beautiful number is no exception. The beautiful nude sheer tulle is embroidered with hundreds of pretty little flowers and we can't get enough!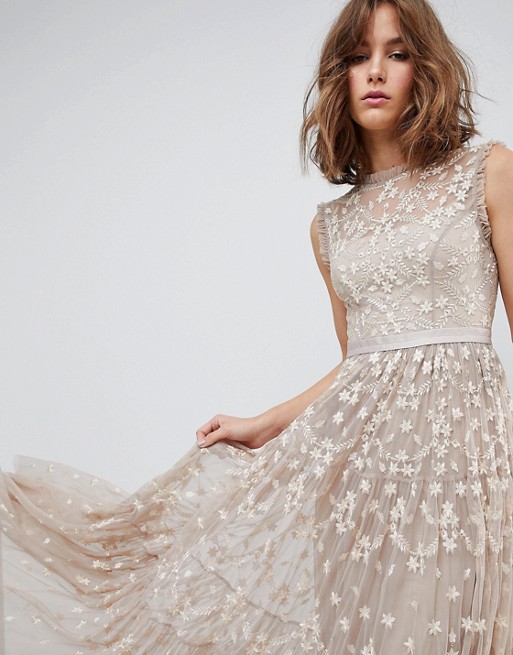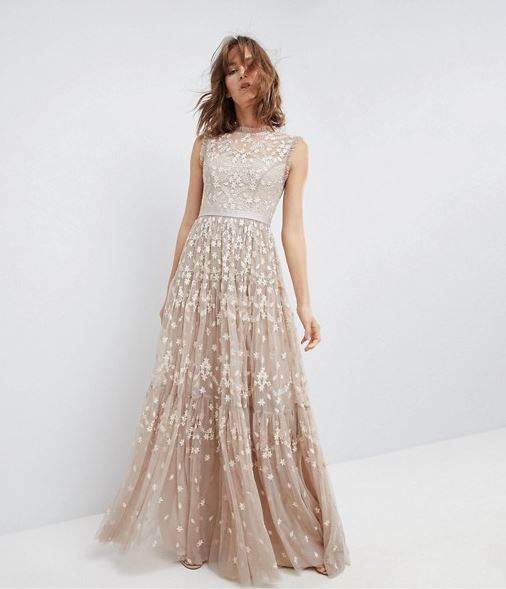 8. Diara gown by Alex Veil Bridal
Where do we begin with this beautiful and breathtaking embellished and embroidered wedding gown by Alex Veil Bridal?! The stunning keyhole back, the combination of the lace with the embroidery and even the hairpiece with a tousled updo to accompany the look. Flawless!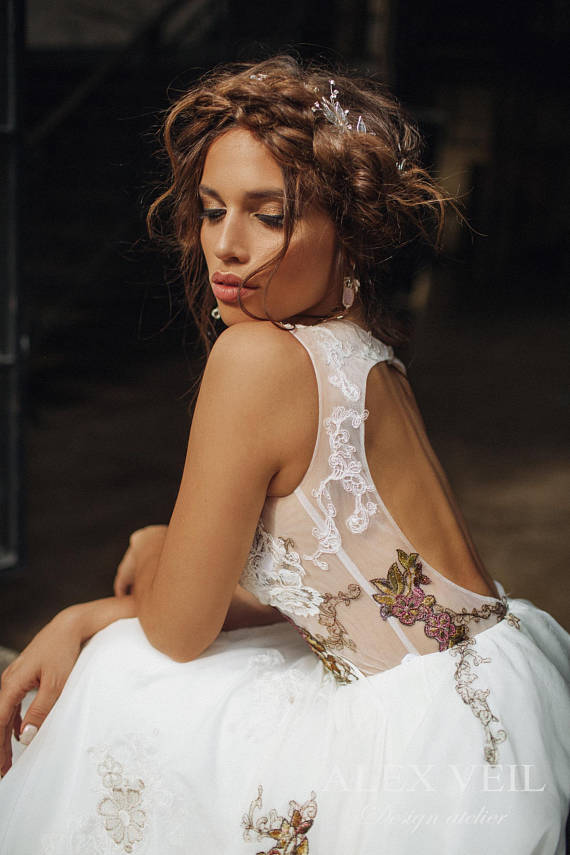 9. Leoni by Alex Veil Bridal
Va. Va. Voom! This stunning, form-fitting embellished wedding dress by Alex Veil Bridal is a glamourous gal's dream. The beautiful bodice is semi-sheer, while the skirt has a pretty, light lining. The back features a keyhole detail and the long sleeves make it look effortlessly chic. It's a yes from us!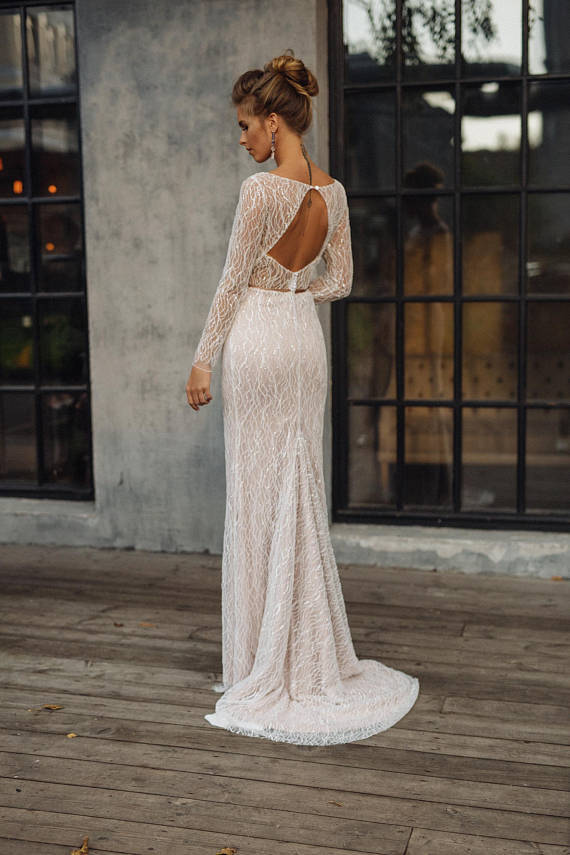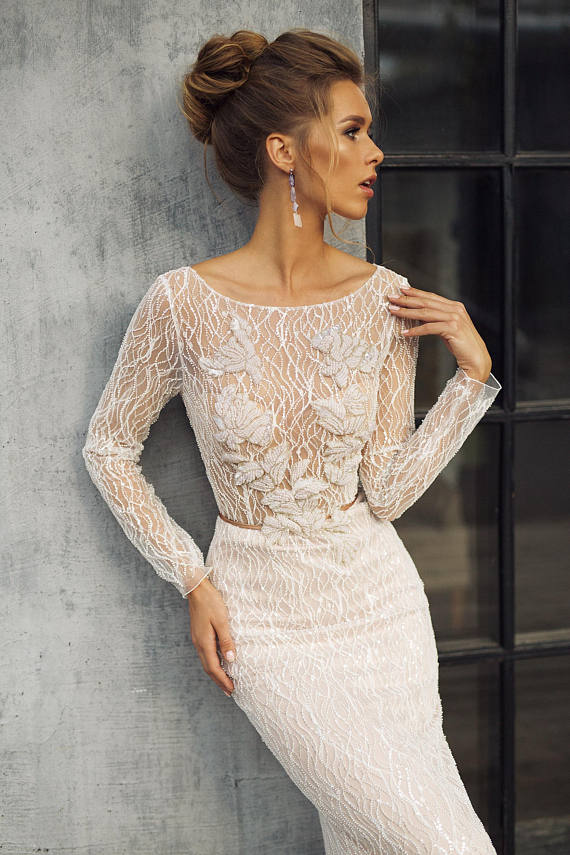 10. Midi embellished sequin kimono dress
Of course, not every item on this list needs to be stictly a wedding dress. For brides that want an unconventional dress, a sequin covered kimono is where it's at! This beautiful champagne coloured midi dress with fluted sleeves is not only flattering but will leave a lasting impression, especially paired with some bright blooms and a statement lip colour. The sky is the limit!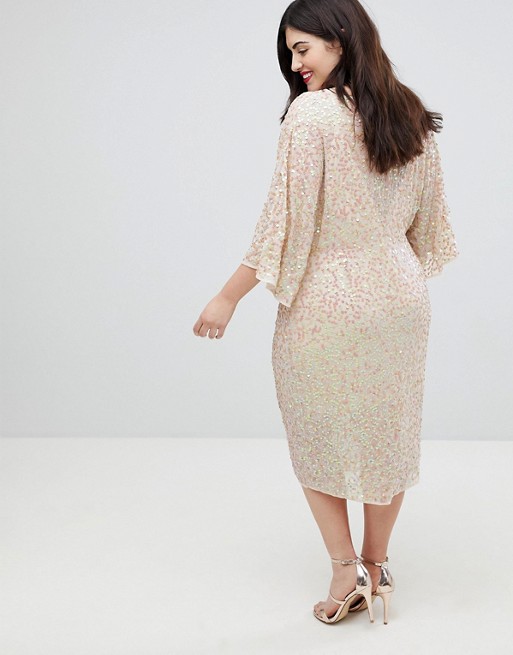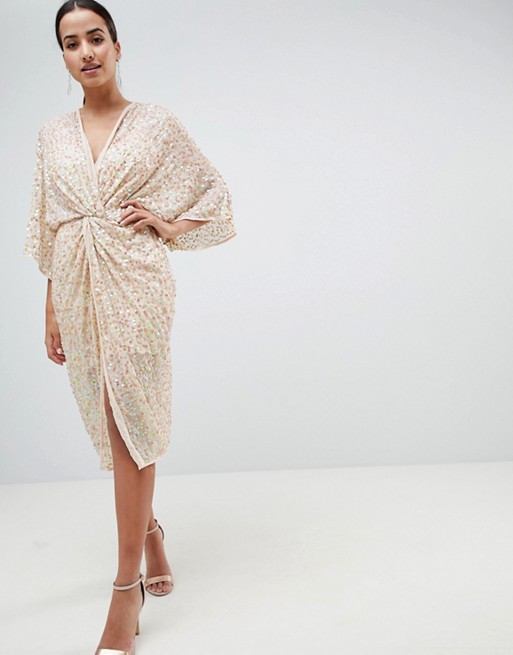 So there you have it, 10 utterly stunning embellished gowns and embroidered wedding dresses perfect for creating the ultimate statement on your wedding day, if you want more than a simple sheath dress. Which is your favourite from this list? Leave a comment below to let us know.
Of course, if you are looking for more wedding dress inspiration, you can always visit some stores in real life! There are hundreds of wedding dress boutiques and wedding dress designers all over Australia that would love to help you find or create the perfect gown for your wedding day. To find a wedding dress designer in your area, click here. Or if you want to take a look inside a boutique, click here for local bridal stores.