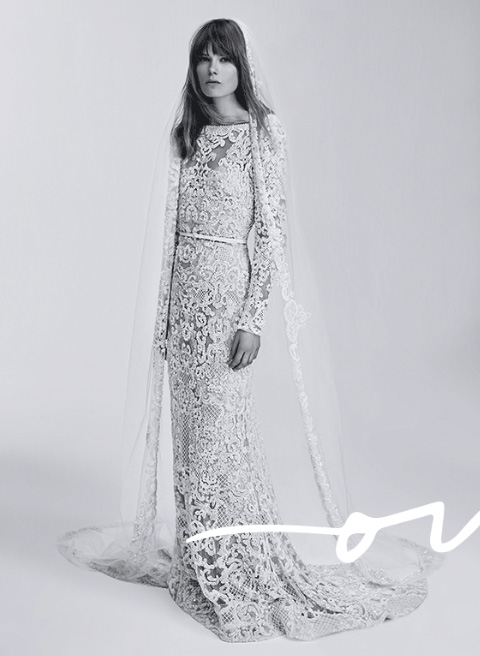 Lebanese fashion designer Elie Saab has just launched his first bridal collection and it's every bit as gorgeous as you could imagine. Though the couturier, who is famous for his glamorous evening wear, has collaborated with bridal retail brand Pronovias in the past, his Spring 2017 bridal collection is the first released solely under his own name.
Elie has described his debut wedding gown collection, which includes matching accessories, as 'both feminine and daring,' and the new line will be available in Elie Saab boutiques and select department stores in October this year.
Elie Saab's Spring 2017 collection, which is aimed at the 'modern bride', is characterized by traditional elements such as long sleeves and classic feminine silhouettes, and includes mixtures of fine lace, embroidery and 3D appliques that would no doubt make any couture-loving bride swoon with delight.
The best part is the collection will also include accessories such as clutches, veils, headbands and shoes, offering brides a well-rounded couture approach to their bridal ensemble.