Creating your own magical wedding invitations is not only easy, it can be great fun. It is also a wonderful way to make this part of your wedding very much your own. Here are some guidelines to help you keep it enjoyable and stress-free.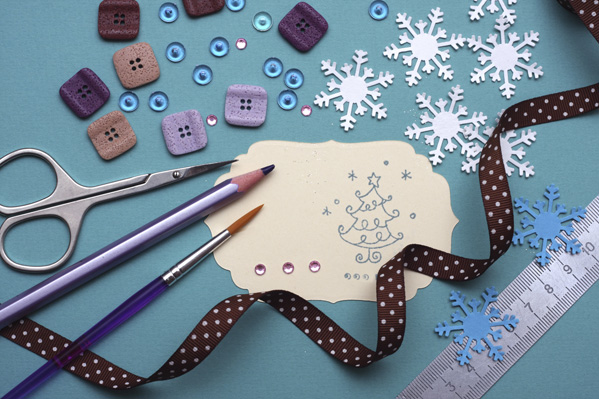 Work out your budget and then follow our handy steps below to stick to it

Choose a wedding invitation size that you can print on more than one sheet of paper
Check with the post office if there are additional costs for your invitation size, shape or weight
Splurge on key features, and save on others
Work out if you are going to print everything from home, or order in printing and just pack and send from home.
Research well and check out your online options; buying in bulk may be a great way to save money
Make sure that you proofread your invite a bunch of times, and then get other people to look it over with fresh eyes as well. One sure fire way to blow your budget out of the water is to need to get things reprinted.
Splurge on quality paper and extra special envelopes

DIY invitations are an excellent way to save money on your wedding budget, as well as a fun way to put your own personal touch on your big day. Invitations are something that most people have the talents within them to DIY; you don't need to paint the watercolour yourself or learn ancient calligraphy, but you can build your own unique design concept and see it to its gorgeous creation.
While this is a good way to save money, you don't want your DIY invitations to look cheap or tacky. You may need to splurge strategically here, with money invested carefully into certain very high-quality items, while you can hold back on other areas that won't show quite as easily.
You should buy good quality printing paper if you are printing at home, or order the best finish that you can afford if you are ordering printing done externally.
You should also consider spending the most you can on exceptional quality envelopes. Don't be restricted by the ones that come automatically with the invitations; sometimes the matchy-matchiness of these is a bit too much. Buy thick, luxurious envelopes in a contrasting colour, and make sure they are big enough for your purposes.
Cheap paper and envelopes tend to look obviously budget end and poorer quality, and tend to stand out a bit, but not in the right ways. This is your opportunity to create something personally tailored, don't just go with what is easy or expected here.
This is the first thing that people see and can really set the tone for your entire wedding day. This will start people anticipating what is to come next.
Pinterest is a double-edged sword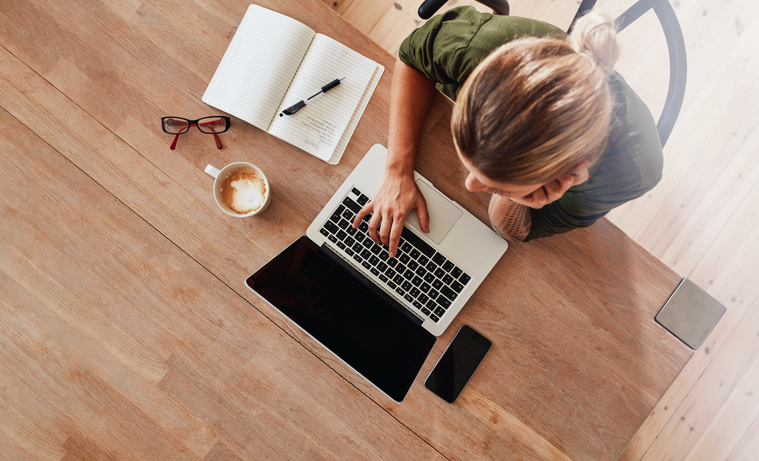 While creating a digital vision board on Pinterest for your wedding day (or for anything really!) is enormous fun, this handy little app can be both friend and foe.
Pinterest offers literally infinite possibilities for invitation ideas, so you are sure to find your perfect wedding invitation design on here, but you do need to reign yourself in and stop looking for new ideas at some point.
Some people can use services like Pinterest as a source of their own inspiration, and just know when they've found the right picture for them. Others, however, will keep searching and searching and searching because the next picture they find might be that incredible one to beat all of the others they have already considered.
You need to restrict yourself to a few strong ideas that speak to you, have some confidence in your own choices, and know when to stop looking.
Use restraint with your decorating touches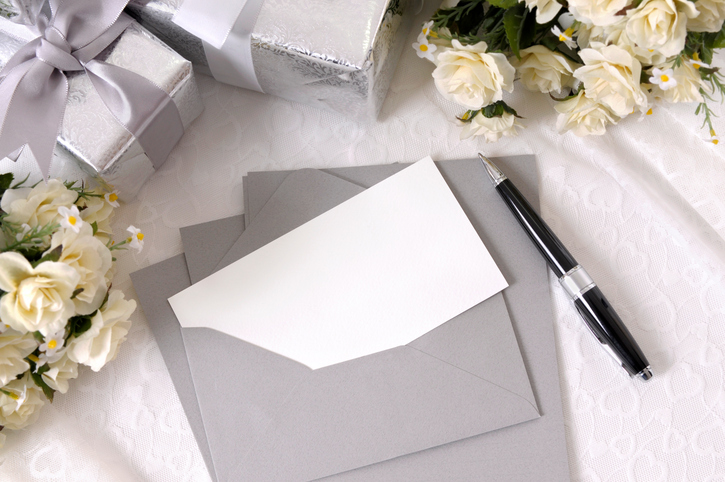 Along the same lines as reigning yourself in with your vision board, you need to show restraint in the number and variety of decorating touches in your invitation. There is a wealth of great ideas, but you don't need to use all of them in your invitation package.
Decide on 2-3 decorating touches that you really love and you think blend well together, and then have the control to let the rest of your great ideas go. Maybe for your next wedding, or better yet, you could shelve some idea concepts for your first baby's baptism.
Having several restrained decorating concepts that go really well together are far more striking and effective than using too many and overwhelming or confusing your guests.
Choose an original and exceptional font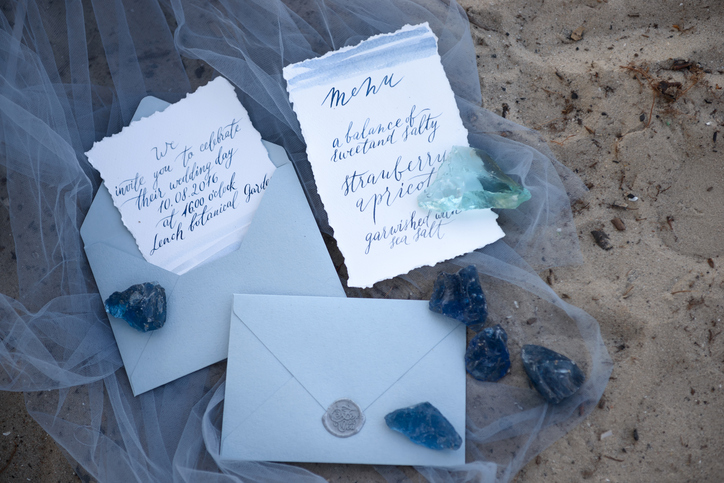 Experts tend to advise having two fonts for your invitation and then showing restraint with the rest. While the blackboard style invites with fonts and boxes everywhere is popular and can look very funky, it can also be very difficult to read. Using this style may also date your invitations easily and make them look a bit like everybody else's.
Check out free font ideas online and through your old friend, Pinterest. Choose one bolder, more decorative script for your names, and then a cleaner, more-refined font for the rest of the details. Go in line with your theme but don't be afraid to select something unique that you feel like you haven't seen before.
Add your own personal love story and individual touches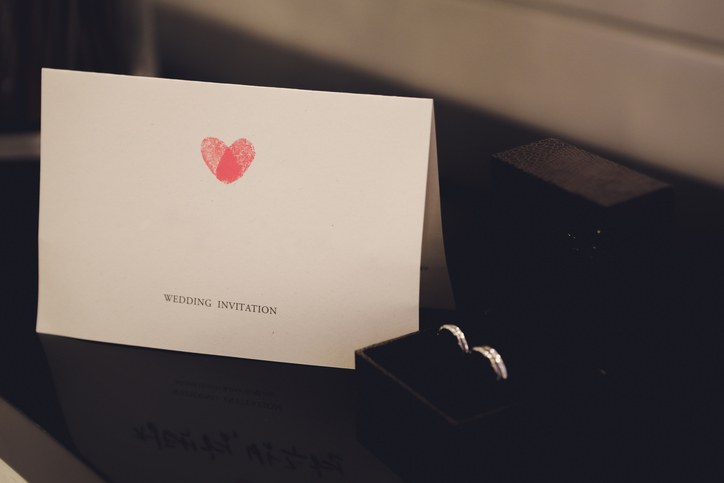 There are so many gorgeous ways you can make your DIY invitations your own, and this is kind of the whole point of doing it yourself really, isn't it? You want these to be personal and tell your own love story; you want your personality and the essence of you as a couple to burst from the pages.
Have confidence, think differently, let your imagination go and find the best little touches for your original invitations. Some awesome and very different ideas include:
Taking a vintage style photo of your pet with a sign about love or your wedding details
Get a personalised stamp made up with your names and perhaps the date as well. The effect of stamp and ink can be more authentic looking than just getting the invitations printed. You could stamp the backs of the envelope, or any cards you are including in the invitation package.
As an alternative to this, you could also get your own embossing stamp made up, or seal your envelopes with wax and your own personal seal.
Create fancy borders or corners with a special punch. These are available from anywhere that sells scrapbooking materials.
Tie them up with ribbon, lace, twine or tags in line with your own theme
Create an original envelope liner; these are easy to do and are an awesome way to add real wow factor and luxury to your invitations.
For more advice, tips and tricks talk to the invitation experts such as the friendly people from Lava Stationery or the team at Paperlust.