Destination weddings are increasing in popularity every year as couples look for a beautiful and intimate setting to exchange their vows, and a way to share a relaxing holiday with their nearest and dearest. So where are Australian couples going to get married and why are they choosing these destinations?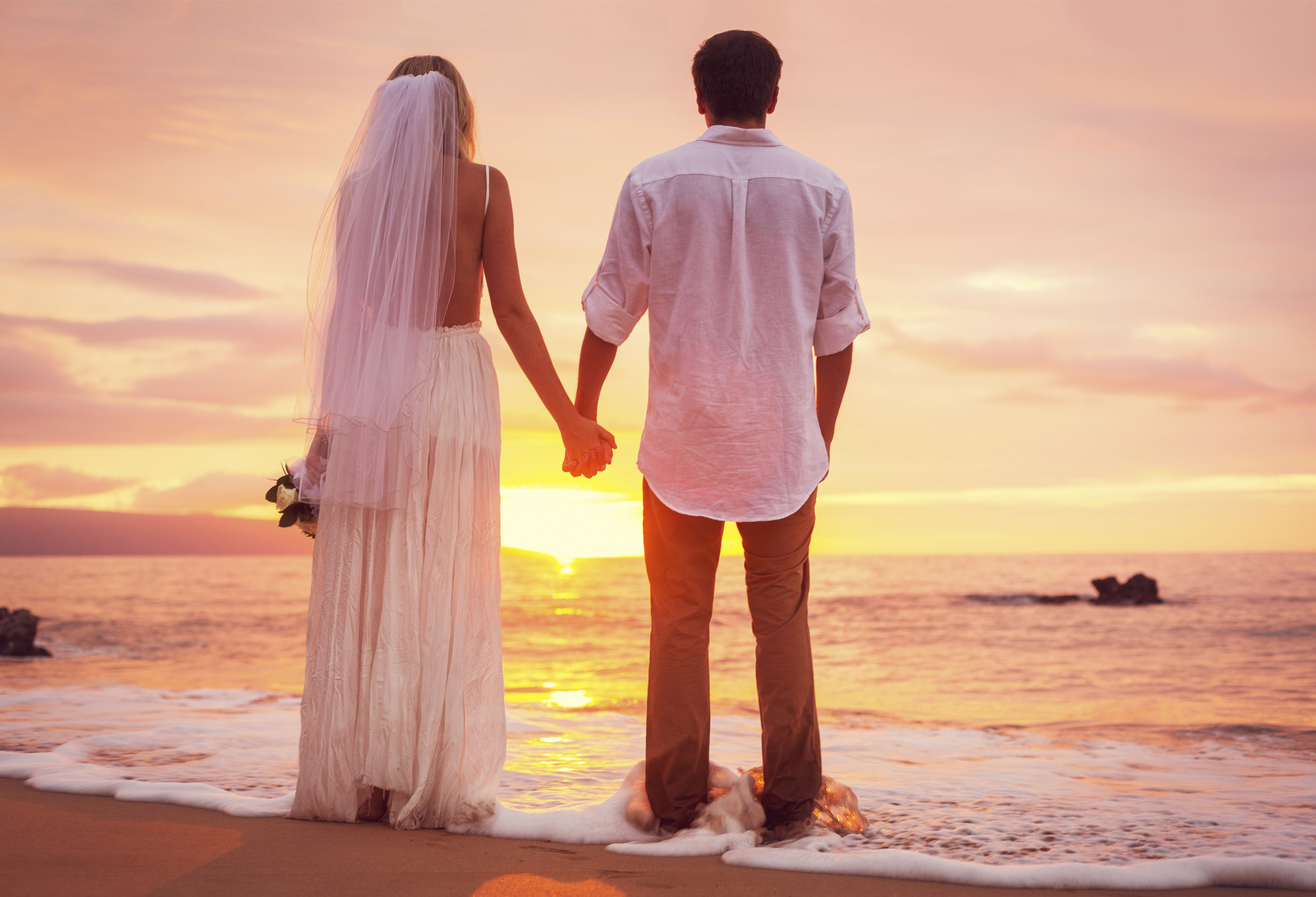 Here are five of the most popular destination wedding locations:
Bali
Just a six hour flight from Sydney, Bali is a beautiful island that forms part of the Indonesian archipelago. It is often known as the æland of smiles' because of the friendly welcoming people, and it has a diverse mixture of cultures and religions that make it a fascinating place to explore.
Bali has a tropical climate so good weather is guaranteed in the dry season, and there are pristine beaches as well as mountains, volcanoes, forests and picturesque waterfalls. Choose between the hustle and bustle of the main resort, Kuta, or choose a quieter, more exclusive area such as Nusa Dua.
Fiji
Fiji forms part of the South Pacific Islands, and is itself a collection of many small islands gathered around the main Viti Levu. A five to six hour flight from Sydney, Fiji has a relaxed laid back atmosphere that will make stress and worries disappear in no time. It is a lush green oasis with rainforests to explore, pure white beaches to relax on, and coral reefs to dive.
Thailand
A country with a rich heritage and culture, Thailand has plenty to offer for a destination wedding. From the vibrant city of Bangkok to the clear blue waters of island retreats such as Koh Samui, there is plenty for you and your guests to see and do.
The distinctive sweet and spicy Thai cuisine is not to be missed, and the fresh seafood especially is worth a try. Thailand offers really unique opportunities to make your wedding special, perhaps by having a performance of Thai dancing, inviting along a baby elephant, or simply treating your guests to a relaxing Thai massage.

Mauritius
For complete tranquillity and romance, this tropical island in the Indian Ocean is hard to beat. Mauritius is located off the coast of South East Africa, and has managed to retain a feeling of exclusivity by not succumbing to mass tourism. There are no high rise hotels or crowded beaches, just exquisitely clean and peaceful white sands and turquoise waters.
If you and your guests tire of lazing on the beach there are spas, golf courses, water sports and corral reefs to explore. The food is superb and the service second to none, so prepare to be spoilt by a destination wedding in Mauritius.
Queensland
For couples looking to hold their destination wedding closer to home, what better location than the Queensland coast? If crystal clear warm waters and palm fringed beaches are your idea of the perfect wedding setting, look no further.
The Whitsundays make an ideal wedding destination, especially if you want to charter your own yacht for an intimate wedding on the water. For an eco wedding try Wilson Island, home to many indigenous species, or for pure pampering check out the exclusive Orpheus Island.