It is no wonder that Bali has become such a popular destination wedding location for Australian couples. The tropical Indonesian paradise is known as the land of smiles because of its friendly welcoming people, and as well as beautiful beaches, exquisite coral reefs, and picturesque mountains, it also has a rich cultural and arts scene.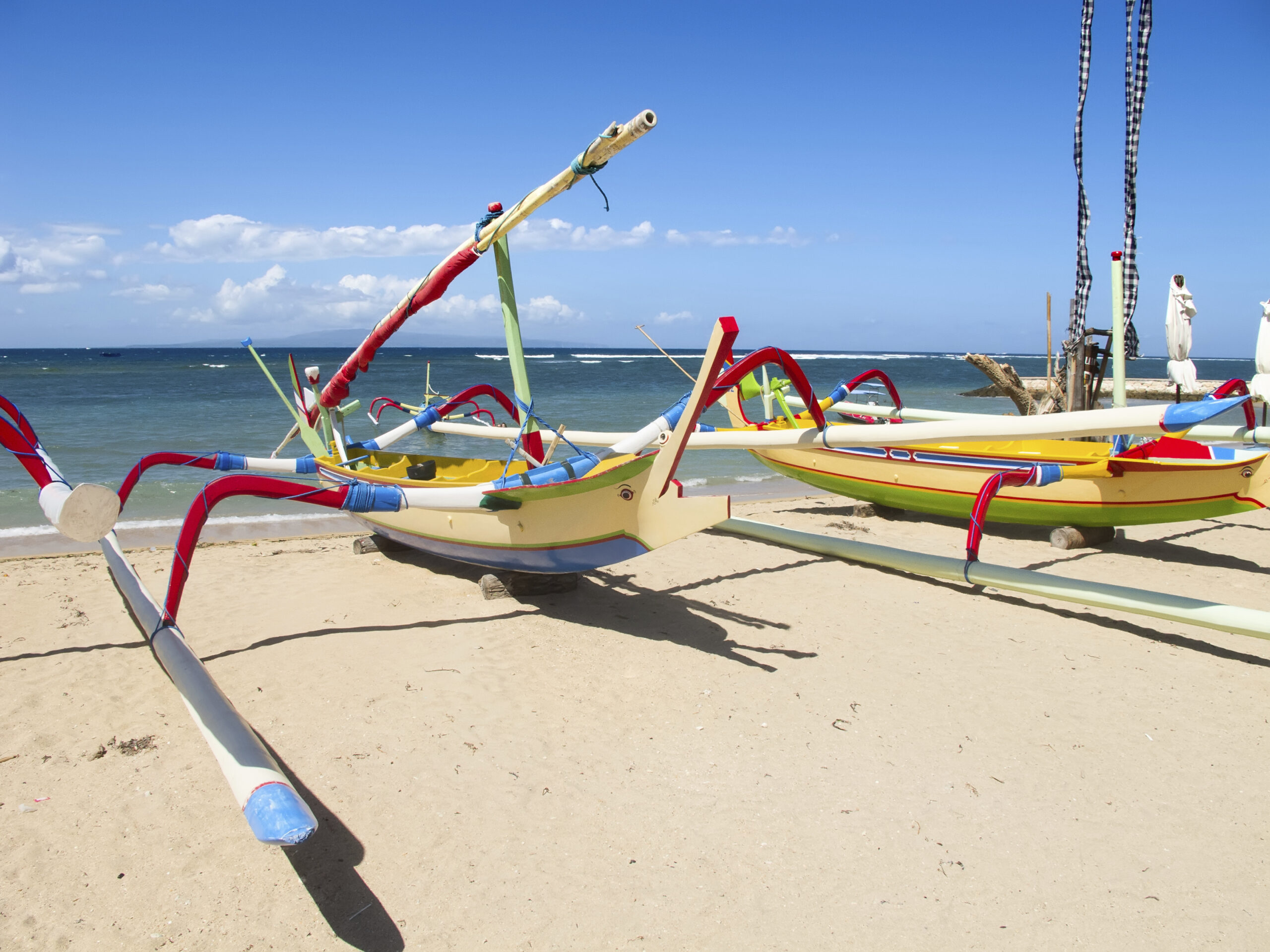 Bali is a mere six hour flight from Sydney, meaning that it's relatively easy for your friends and family to join you for your Bali wedding, even if it's just for a couple of days. There are a wide variety of locations for your wedding, whether you prefer a beach at sunset, a romantic chapel in the mountains, or a traditional villa or hotel.
Setting a date for your Bali wedding
Bali has a tropical climate, so although the temperatures remain fairly steady at around 31°C all year, some seasons are better than others for a destination wedding. During the wet season from October to April, it is humid with heavy rains and overcast skies, probably not the image you had in mind for your Bali wedding.
The rest of the year is beautiful however, with sunshine, clear skies, and a refreshing breeze from June to August. It does occasionally rain during the dry season, but usually in the early morning and otherwise the humidity is low. If you are planning your Bali wedding up in the mountains, temperatures will be cooler than around the beaches, especially at night.
Locations for your wedding in Bali
The south of Bali is generally the most popular area for destination weddings, mainly because of the white sandy beaches and the spectacular views over the Indian Ocean. The beaches in the north and west of the island tend to have black sand.
In the southern tip of Bali the Nusa Dua area, from the ever popular Uluwatu all the way to Tanjung Benoa, is a great choice for your Bali wedding. There are great beaches, a variety of water sports, and a choice of restaurants, but it is still fairly quiet in the evening. Bukit, a hill south of Jimboran Beach has some well known resorts due to its exceptional climate and stunning views.
Further north in Southern Bali, the area around Legian, Seminyak and Batubelig is livelier, with bars, clubs and shops. The beaches are good but the waves are high and the currents are strong. For a quieter alternative try Nusa Lembongan, a smaller island near Nusa Penida which is a laid back paradise of white sand and coral, or for a touch of culture try Ubud in Central Bali, with its lush tropical vegetation and many festivals and art galleries.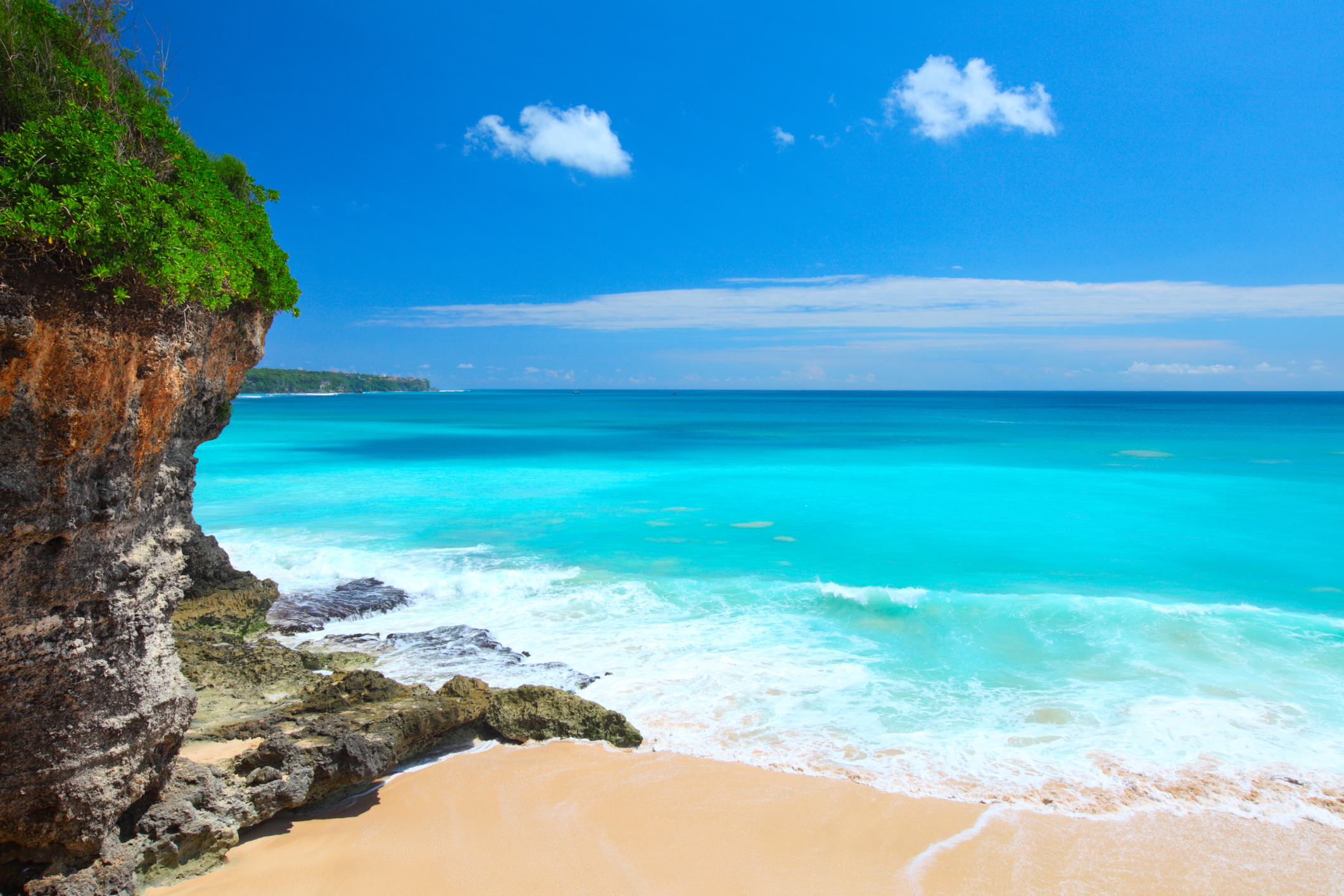 Formalities for your Bali wedding
Weddings in Bali are performed under Indonesian law, but your wedding planner or the co-ordinator at the hotel you are getting married at should be able to fill you in on the finer details. Here are some of the documents and processes you will need to know about when you are planning your Bali wedding.
You will need to obtain a letter of no impediment from the Consulate General in Indonesia
You will need to get a copy of your registration from your hotel or accommodation
You will need ten photos of the two of you, with the groom standing on the bride's right side
You will need to provide a letter signed by the two of you saying that the marriage is based on mutual agreement
You will need to give notice of your intent to marry to the registrar in the district of your wedding venue ten working days before the wedding
You will need to provide copies of your passport, birth certificate, and divorce certificate if applicable