It's no secret that planning your wedding can be a stressful experience, from discussing the budget to finalising the guest list and dealing with difficult family members. Here are some tips on how to ease your wedding anxiety, so you can enjoy this exciting time without sweating the small stuff.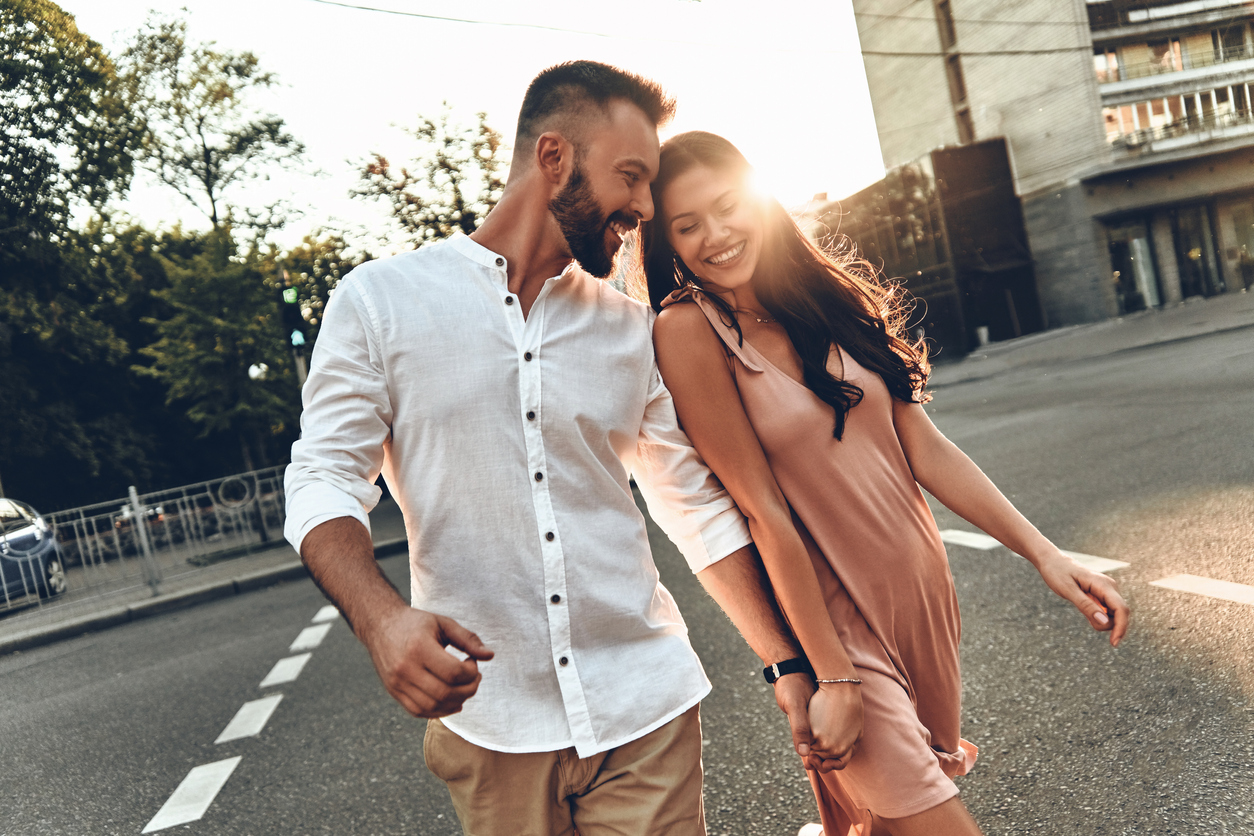 1. Wedding anxiety is more manageable when you set realistic expectations
If you're a bit of a perfectionist, wedding planning can be a testing time. Perhaps your wedding vision doesn't fit your budget or your partner's expectations. Whatever it might be, it's important to remind yourself that your wedding day is about celebrating your love for one another. Let go of any unrealistic expectations and aim for wonderful, not perfect.
"Putting unrealistic, demanding expectations upon yourself, your friends, and your family creates a dynamic of stress, anxiety, and emotional tension that is very likely to make the day far from enjoyably perfect," says Tess Reilly-Browne, a Melbourne-based psychologist who specialises in family and relationship therapy.

If you're feeling overwhelmed by the wedding planning process, have a chat with one of our wedding supplier experts, and they'll design a bespoke wedding package just for you, saving you time, money and stress.
2. Know that you can't please everyone
It's okay not to invite a toxic family member to your wedding.
Is the thought of inviting a problematic family member to your wedding causing you additional stress? If you're feeling pressured to invite someone to smooth out existing family drama, remember that it's your day. It's absolutely okay to leave a family member off the guest list if you feel they will bring unwanted tension on the day.
"It would be great if those challenging, jealous, hurtful, controlling, and stubborn members of your family could seek some therapy to change their harmful ways," says Tess. "If that's unlikely, stop focusing on them, and start focusing on you by learning ways to reduce the hurt and harm their behaviours create within you."
3. Make plans that minimise risk
For example, if you do invite the difficult person mentioned above, have a plan of attack to ease your wedding anxiety on the day.
If you choose to be the bigger person and invite a family member despite their unpredictable behaviour, have a plan in place to make sure things don't go pear-shaped on your wedding day. Are your parents divorced and don't get along? Consider this when planning your seating chart. Do you have an estranged family member that you haven't spoken to in years? Meet with them for a coffee in person before the wedding to gauge how they will act in a social setting.
Remember to communicate openly with your partner about any problematic family situations before the wedding day. That way, you can support each other and avoid causing any wedding anxiety if a plan of attack needs to be executed. "Knowing what you will do and how you will support each other if a calamity does occur can be calmly reassuring and help you weather any storm," says Tess.

4. Don't be afraid to lean on others if you're feeling anxious
It's important to surround yourself with loving and supportive people who listen and help with any wedding planning tasks that you don't have time for. Whether it be a close friend or relative, make sure you have someone you can lean on when the wedding anxiety is getting too much. And if other issues are building up that are weighing on your mind, consider speaking to a qualified therapist in order to calm your nerves before the wedding day.
"The best way you can prepare for your wedding day, long before diets, choosing wedding dresses and suits, hairstyles and makeup artists, is focusing on how to calm your nerves. This can be achieved in a few sessions with a really good therapist," says Tess. You'll be glowing with calm confidence on your wedding day after a few pre-wedding therapy sessions.

5. Remember to take care of yourself first to minimise your wedding anxiety
If you find yourself feeling anxious in the lead up to your wedding, take a step back and remember that it's meant to be an enjoyable experience. It's super important to take some time out from the wedding planning to focus on yourself and your mental wellbeing. Maybe that means going for a long walk, taking a yoga class, practising meditation, or spending some quality time with your partner.
For more helpful tips, check out Tess Reilly-Browne's blog. She covers a range of topics, from wedding anxiety to maintaining a healthy relationship.

---
If you're feeling overwhelmed by the wedding planning process, our bespoke wedding packages are designed to take the pressure off.