Have you found yourself engagement ring shopping? After a cushion cut engagement ring? These five gorgeous cushion cut engagement rings will send your fiance to be swooning! Or if you're choosing your own ring… lucky you! These stunning engagement rings will have you staring at your hand for hours on end. Here are five cushion cut engagement rings to inspire your ring shopping before you get engaged: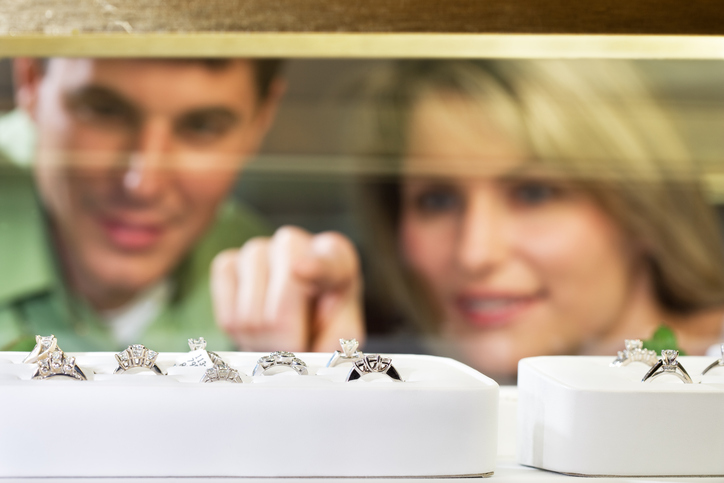 Before you do ask, though, it's good to take note of the colours that your partner is interested in, in terms of what jewelry they wear already. It's also a good idea to get an idea of their ring size, whether that be directly asking, borrowing one of their other rings to have the size checked or asking a close friend or family members. Remember, they will be wearing this ring for quite some time, so it's important to carefully consider and get this choice right.
Need help asking them to marry you? Here are some additonal tips, tricks, and ideas for you.
A single halo cushion cut engagement ring
This stunner is a 0.8-carat total weight of diamonds. The beautiful ring features a cushion cut centre stone with a halo of brilliant round diamonds and a 14ct white gold band, perfect for the love of your life! This would look gorgeous paired with a diamond set band in white gold to match. Interested in this ring? Send an enquiry to Michael Hill here.
A double halo cushion cut with split band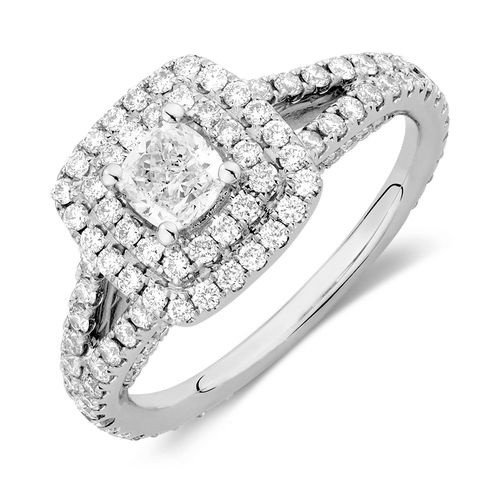 Sir Michael hill has designed this ring with someone who loves to sparkle in mind! It features a huge total diamond carat weight of 1.45 set in 14ct white gold. The central claw features a cushion cut diamond surrounded perfectly by two impeccable halos. It also has a split shank and a diamond set band, as well the signature pink sapphire set in rose gold below the diamond setting, which is a beautiful, almost hidden feature. If you think this is the ring for your future spouse, end Michael hill an enquiry here.
A diamond set band with cushion cut solitaire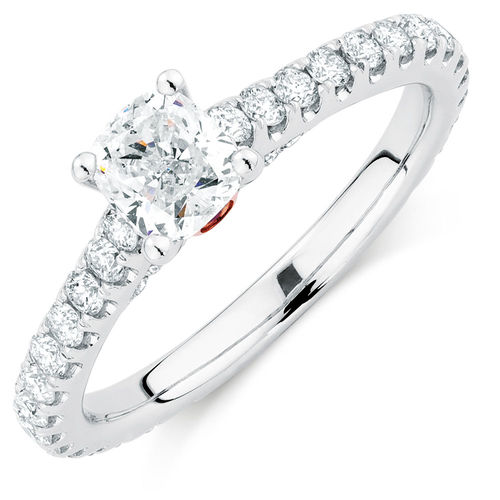 This elegant diamond set band is set apart with a cushion cut diamond. Without the halo, the diamond is the feature of this chic ring. This ring also features the signature side detail of a pink sapphire set in rose gold beneath the setting. If you're considering which wedding band to pair it with, a matching band with round diamonds set in the band would be a gorgeous addition. If this ring appeals to you, get in touch with the jewelry designer here.
A rose gold ring with a cushion cut morganite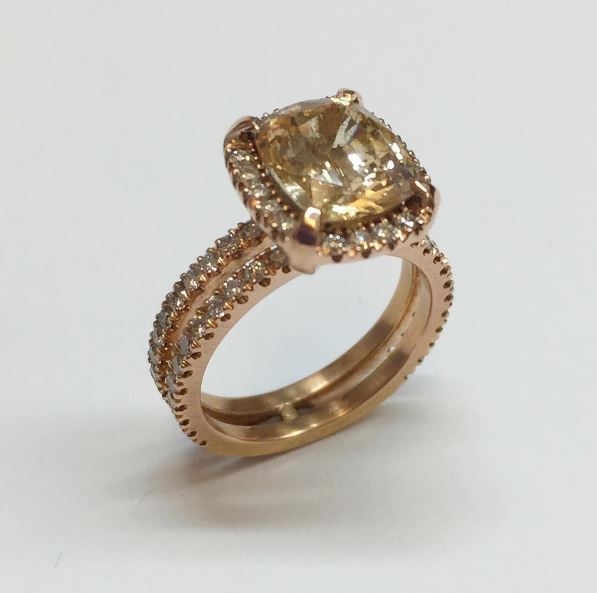 If you're more of a rose gold fan- take a look at this gorgeous cushion cut halo ring with a beautiful peachy morganite and a halo of round cut diamonds. This example has a wedding band soldered into it, which is a great alternative for those people who would be bothered by their ring spinning. This one is our favourite of all of the cushion cut engagement rings we've seen so far! This ring is by Robert H Parker and Sons, who can be contacted via an enquiry form here.
A fancy yellow diamond ring with a yellow gold band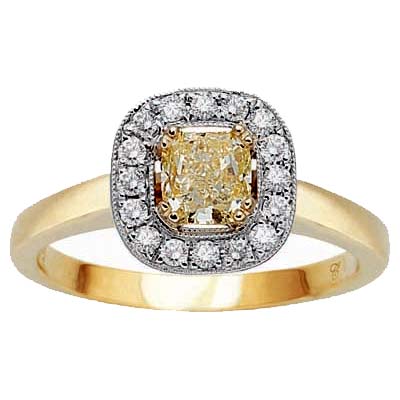 This fancy yellow diamond is a unique and show-stopping design, set in 18ct yellow and white gold with a beautiful single halo of round cut diamonds. If you think this is "the one", send a message to Temelli here. You could pair it with a plain yellow gold wedding band, or a white gold band with diamonds set in it to match the halo on the engagement ring for something a little different.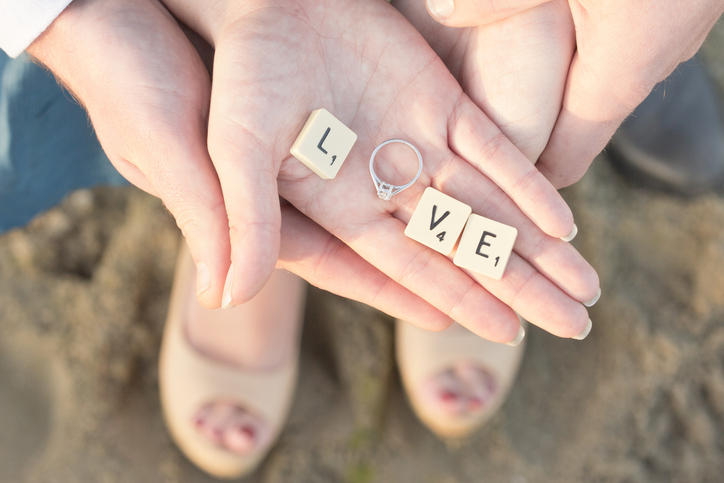 Still not sure on which of these cushion cut engagement rings will suit your fiance-to-be best? Then take a look at our extensive list of amazing wedding jewellery suppliers here, with separate sections for each state, so that you can easily find the right jewellery supplier in your area.