When we think Adelaide wedding, it is easy to think automatically of one of the many stunning historic venues in the gorgeous old city. It is true, for a vintage or classic wedding, couples in Adelaide have an incredible selection of venues.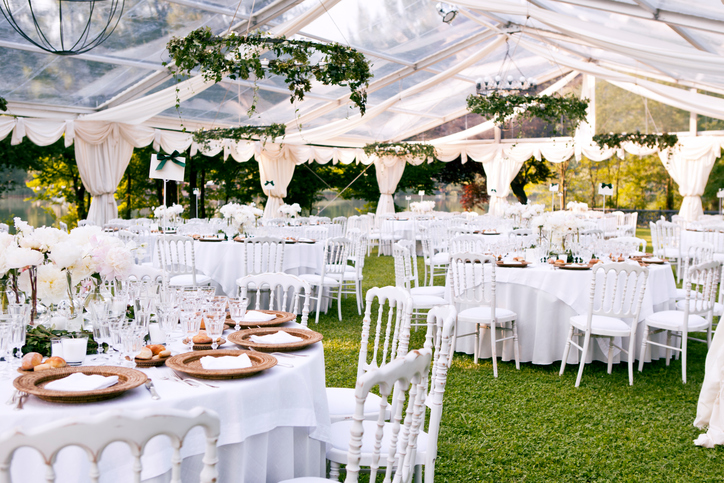 But our contemporary couples need not worry, for Adelaide has some five-star modern reception venues as well, designed to surprise and delight even the most discerning contemporary bride.
If you are a couple who likes to show all of your friends what style is, before they were even thinking about it, then these venues are for you.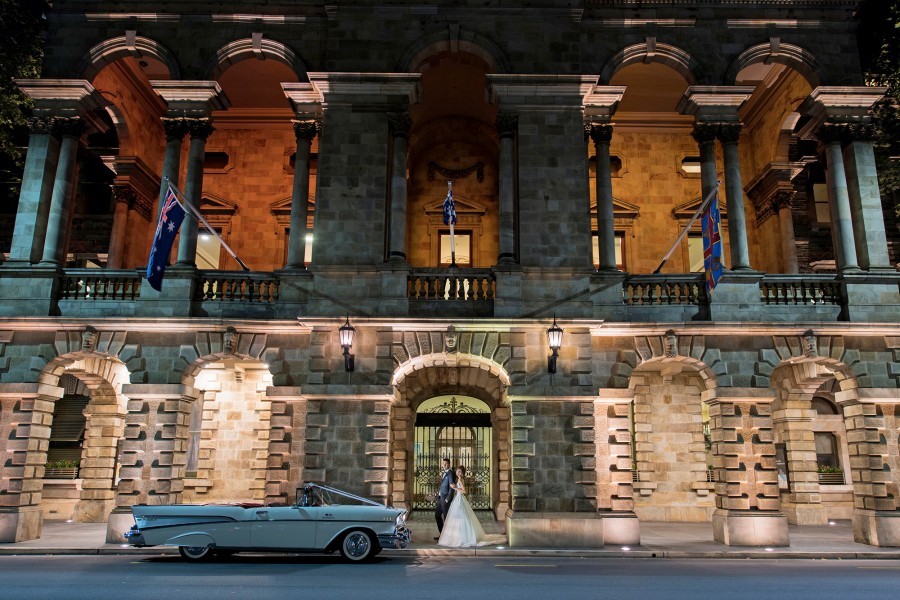 Each one has been hand-picked for our list because of their attention to the quality in everything, from glamorous décor to crisp white tablecloths, clean, sleek lines, and glittering chandeliers, to endless technological features and facilities that are luxurious and world-class.
Best 10 Contemporary Wedding Reception Venues in Adelaide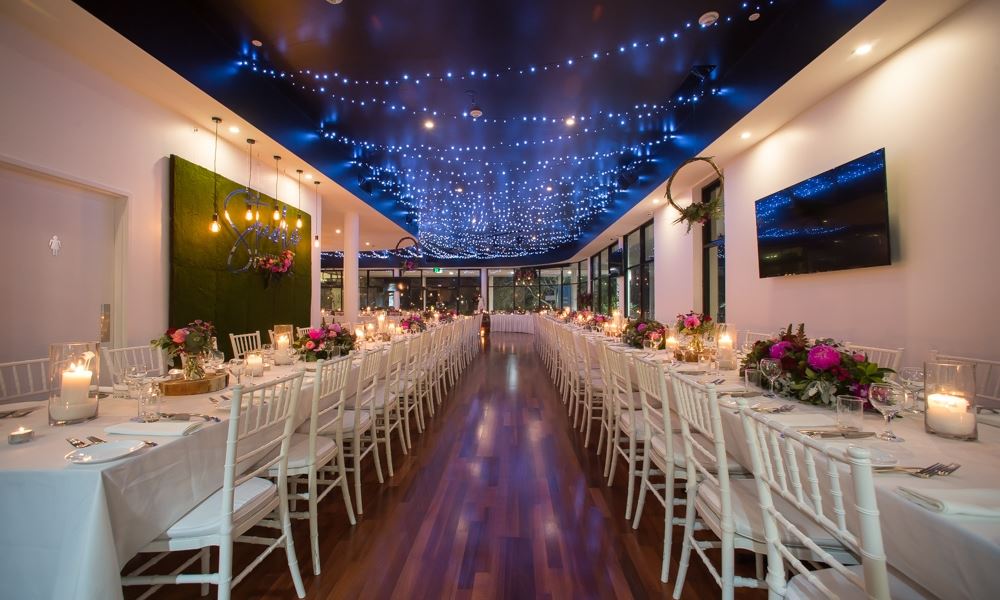 Adelaide's newest venue offers a variety of different spaces to host your perfect wedding day; all glimmering and glorious. Their Studio room is simply the latest concept in events, featuring a cool chic vibe, pressed bar and highlights, studio photo wall and incomparable lighting and AV experiences. Or you could choose from the larger Marquee or Starlight rooms; both modern ballrooms with high ceilings, enchanting lighting and expansive views of Civic Park. With no expense spared and every décor detail considered to perfection, this venue is a must inspect.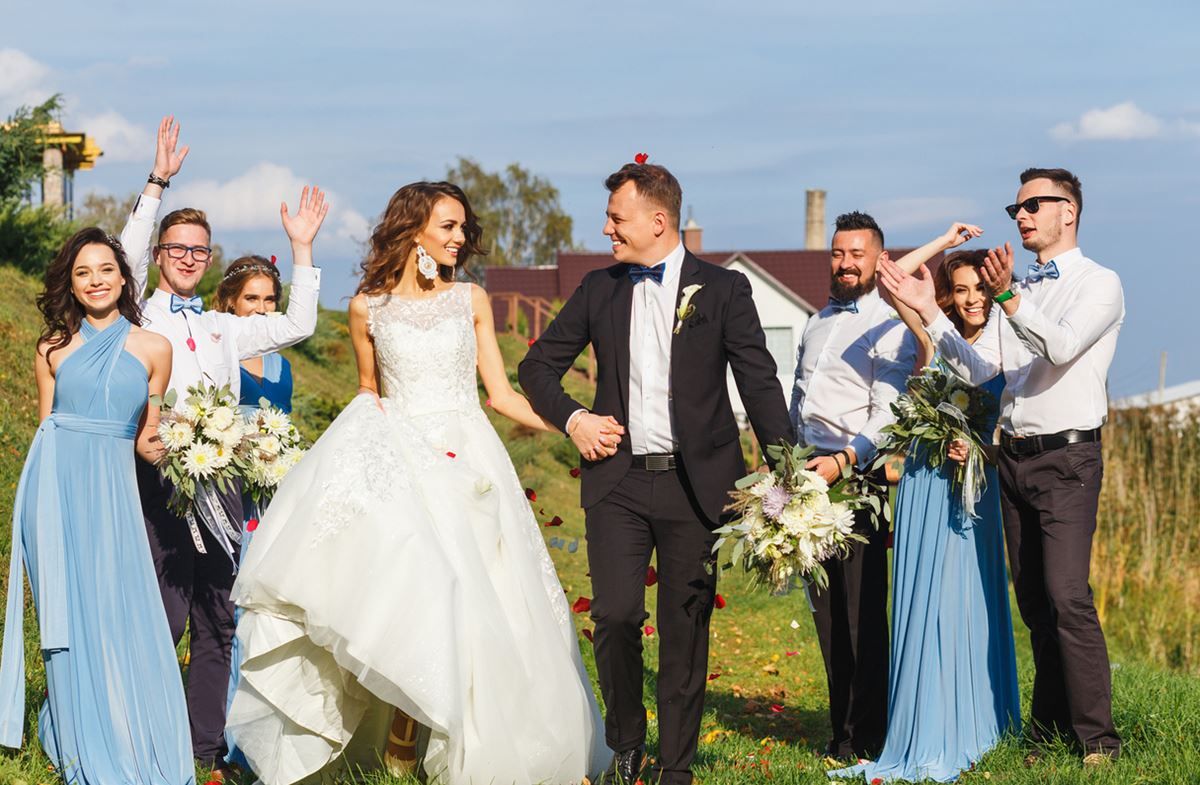 This new venue is making a name for itself in the cutthroat wedding industry as a vendor to contend with. Their satisfied couples are already giving them rave reviews, with every personal detail attended to and individual weddings tailored to each couple's exact specifications. Omni prides itself on its flexibility and ability to make your every request come true. They are proud of their service and their exceptional personal touch. If you want your day created from scratch exactly as you dreamed it, then Omni can make this happen for you.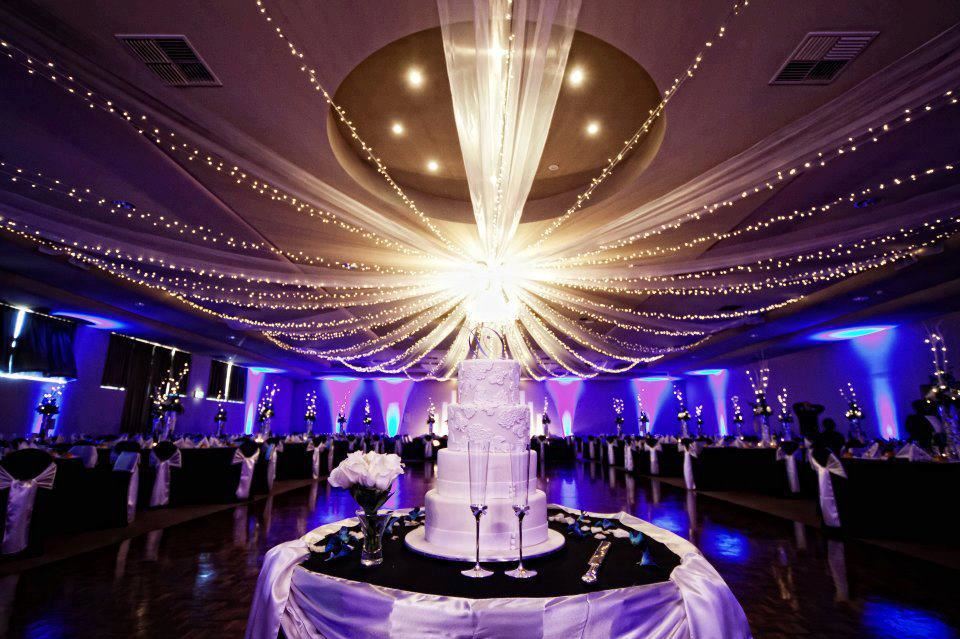 For modern weddings from 10 to 1500 guests, come to Festival. They provide a wonderful combination of warm friendly atmosphere and sophisticated luxury, all at a surprisingly affordable cost. They boast talented chefs and offer extensive international cuisine and fine wine choices. Their complete interior design scheme is stunning and would make the perfect canvas on which to paint your perfect wedding masterpiece. They guarantee an award-winning and world-class venue with extraordinary quality food and faultless service.
For a modern venue with a matchless view, check out Mt Lofty Summit. This restaurant has built a solid reputation for providing great food and a breathtaking view and now provide the ideal wedding reception celebration as well. Their cuisine is modern Australian with an emphasis on quality local produce. The sleek and fresh building offers floor to ceiling walls of glass, giving your guests the greatest treat of the day; the full impact of the city and coastal views, sensational sunsets and glittering nightlights and stars after dark.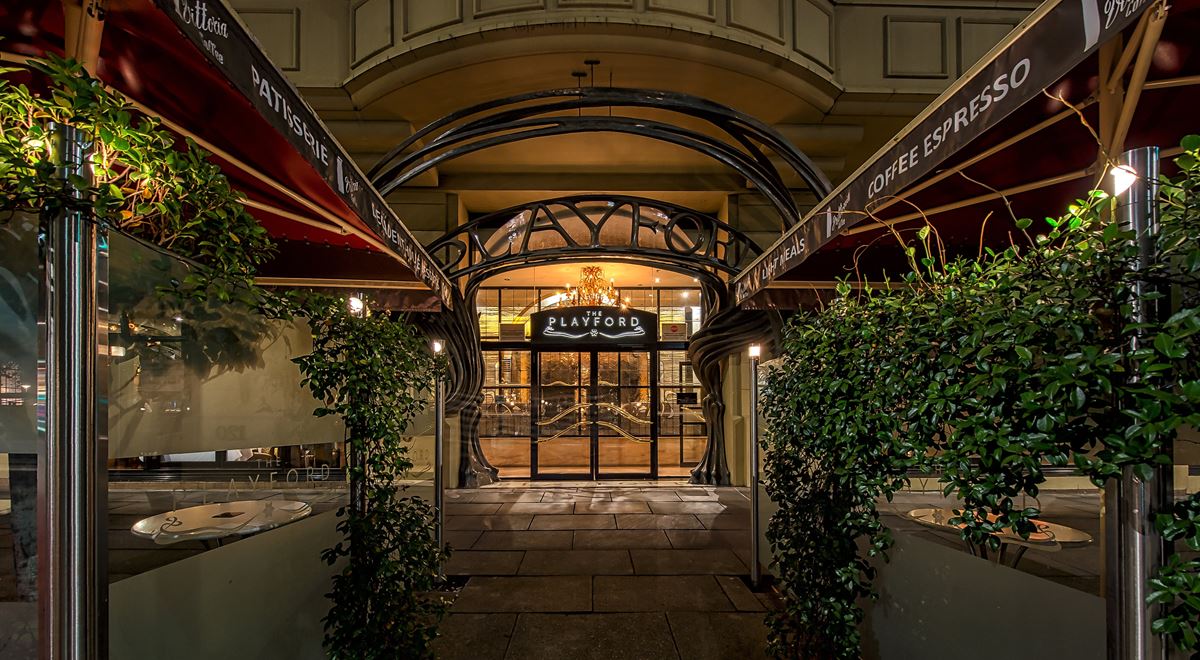 This boutique hotel is located on the prestigious North Terrace. Offering an opulent blend of classic style and contemporary luxury, their private function rooms provide the perfect setting for your dream wedding.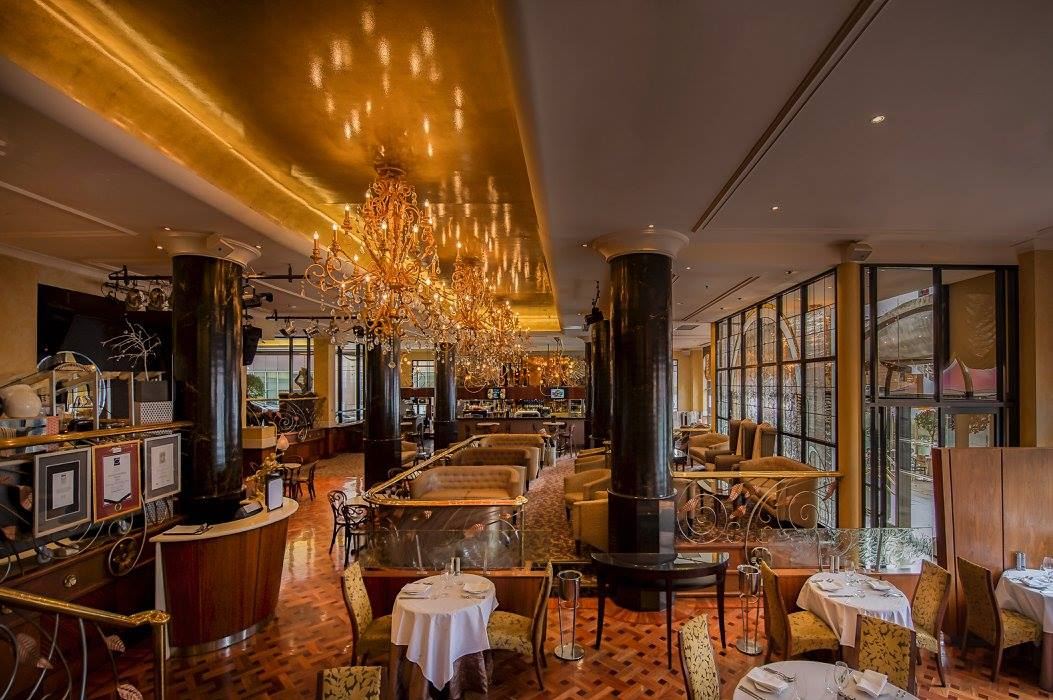 Follow the sweeping grand staircase to the Ballroom, bathed in natural light with hand-crafted chandeliers, gold leafed walls and floor to ceiling windows leading to balcony access. Here their banquets team specialise in providing restaurant quality food and service, working closely with your dedicated on-site wedding coordinator.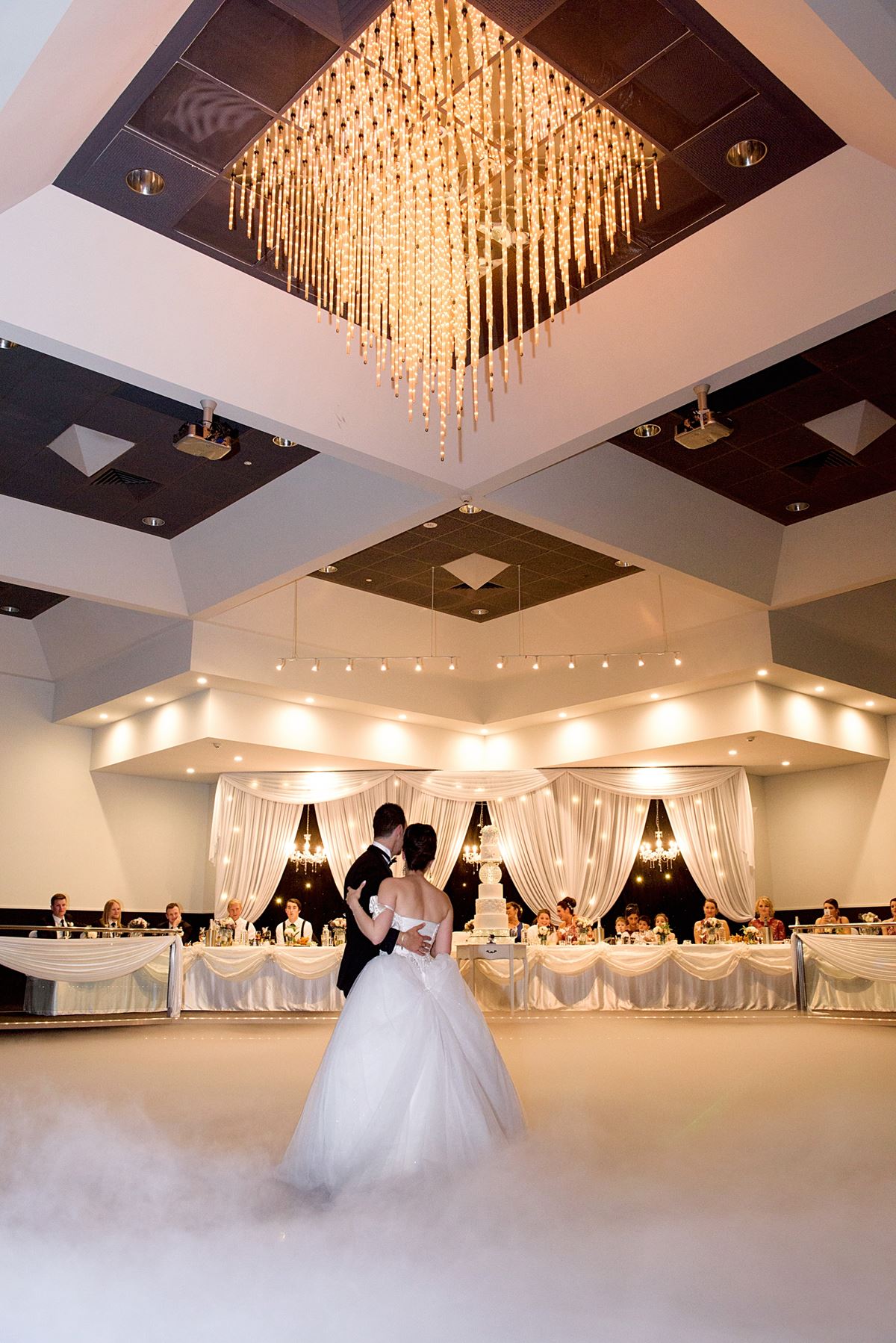 Modern couples have found the ideal blank slate for their wedding day at Donato. With décor that is contemporary, sleek and refined, it can be the basis for whatever colours or patterns you wish to add to make it all your own. Their facilities are brand new and supported by an incredible events management team who have been responsible for hundreds of weddings going off without a hitch. If you want perfection, you must inspect Donato Reception Centre.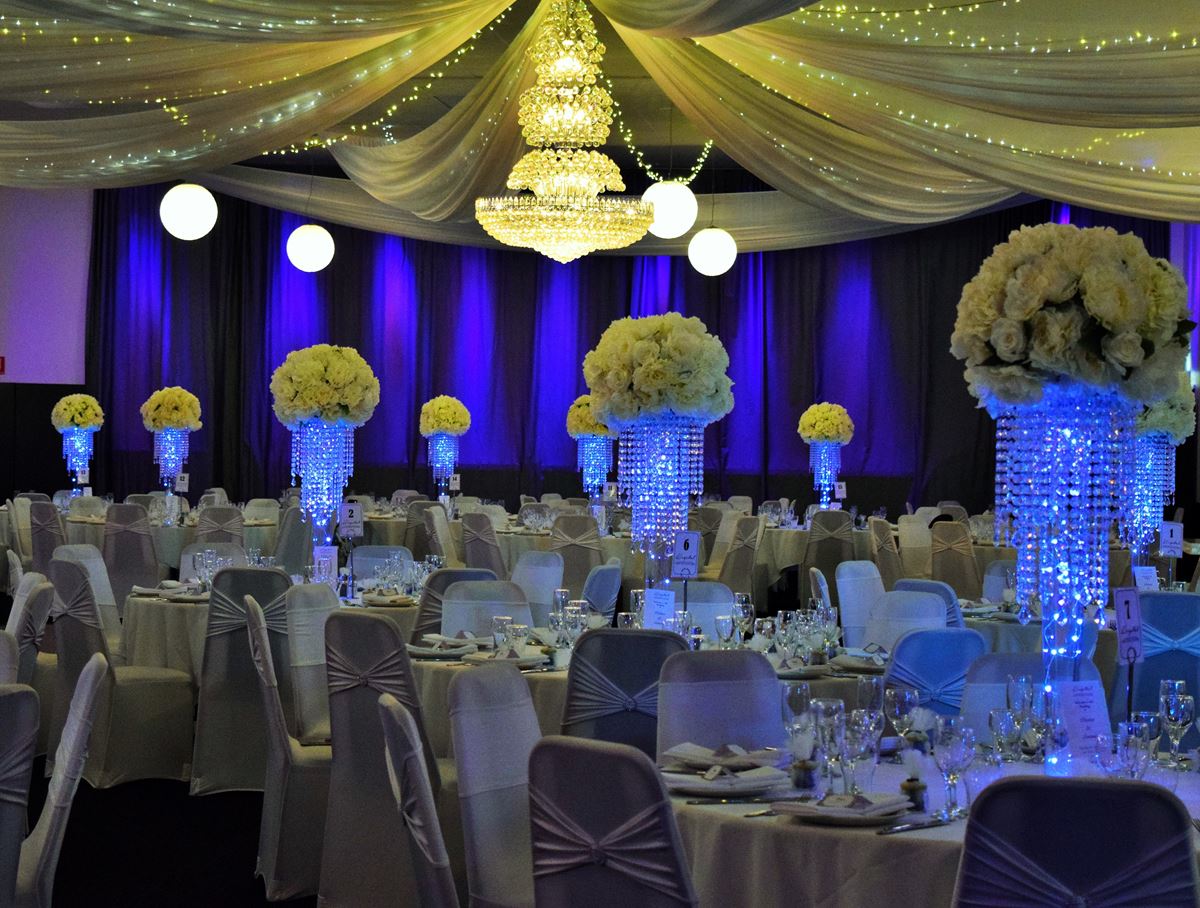 For a shimmering venue with stellar service, you must look at Krystal. Family-run by people who adore hosting weddings and carry off everyone as though it was their own, the level of quality and attention to detail you receive here are second-to-none. No request is too difficult, in fact, every wish will be granted with an inspired passion and unbelievable ease.
If you want someone to work closely with you to create the ideal individual day, and make sure that it is seamless as well as stunning, talk to the team at Krystal.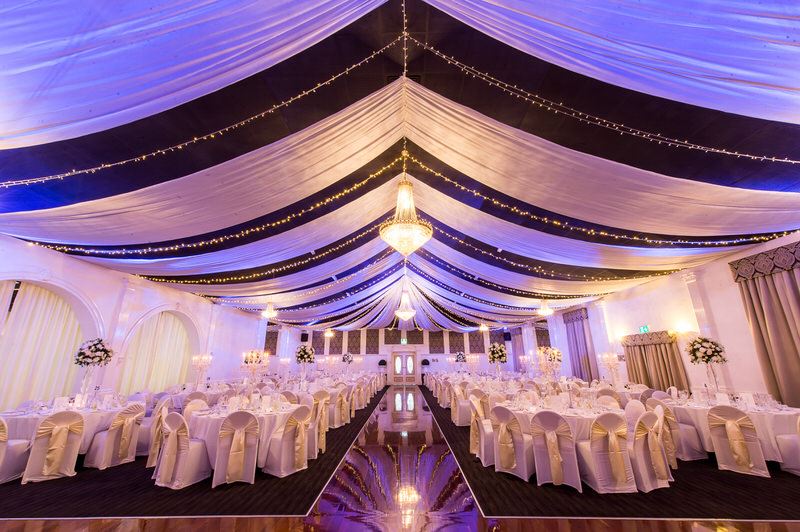 You just know that you are getting opulence when you consult with the Grand Ballroom. Here they believe in bringing romance into the air from the moment you enter the venue. A grand space indeed, but still able to provide a mood of intimacy and elegance through their plush, fabric and enchanting fairy lighting. Your own style is reflected throughout the décor such as the table settings and centrepieces, and no detail is overlooked. For an enormous selection of menus and beverage packages that can be tailored to your exact needs, talk to The Grand today.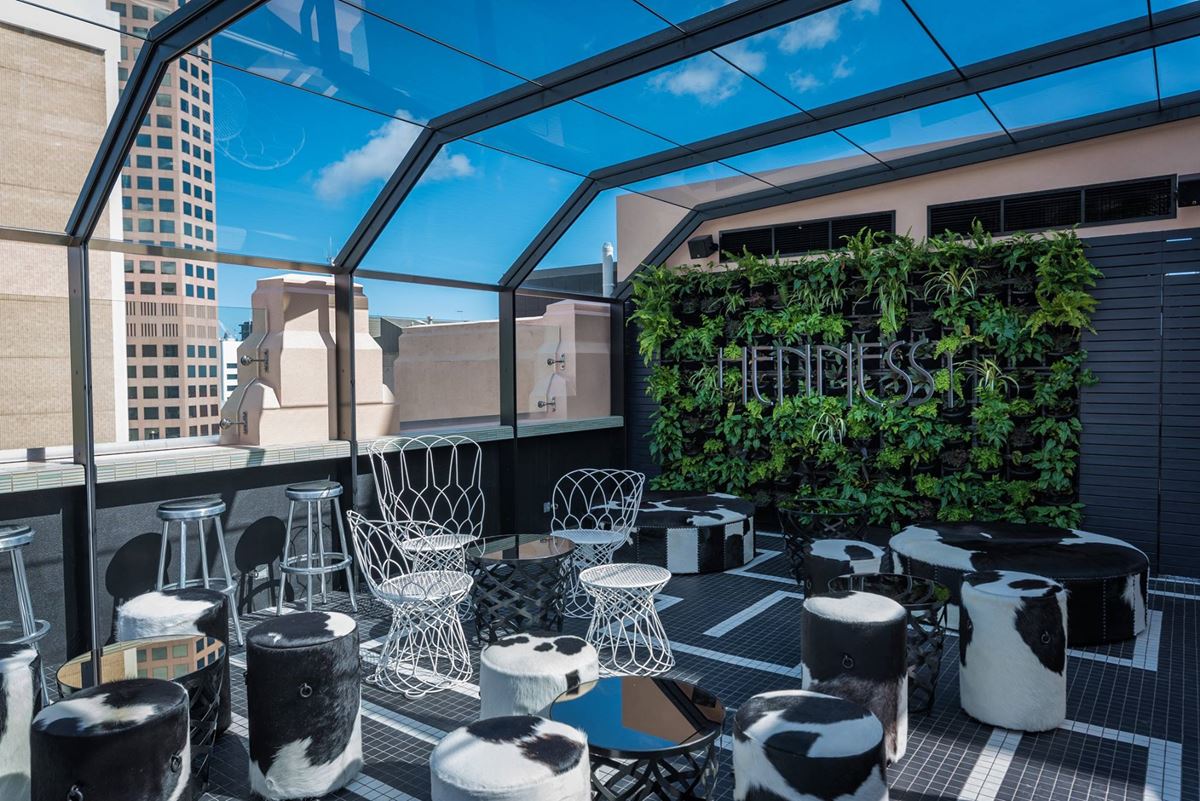 Style, elegance and a touch of glamour have come to Adelaide with the arrival of the city's newest five-star boutique hotel. If you want your modern wedding to stand truly apart from all of the rest, you have to inspect this magnificent celebration space. From intimate soirees to festival levels of fun, everything can be catered for here. Renowned for their light, stylish dining, and warm and attentive service, your magical journey can begin with booking a consultation right now.
Situated in the lush Veale Gardens, a popular spot for the very best wedding album photos, is the Adelaide Pavilion. This gorgeous structure is an architectural wonder, noted for its unusual roof design. With floor to ceiling windows and a stunning lighting display, even simple and sleek wedding themes are exceptional here. Specialising in French and Mediterranean inspired cuisine, you can choose from two function rooms and innumerable photo backdrops for your beautiful day.
For more contemporary wedding venues in Adelaide, Click here!