If you're on the lookout for a unique coloured stone engagement ring for your love, here are 13 beautiful options for your spouse to be's hand. So if you're looking for something that not everyone else has, then these rings will be perfect for you.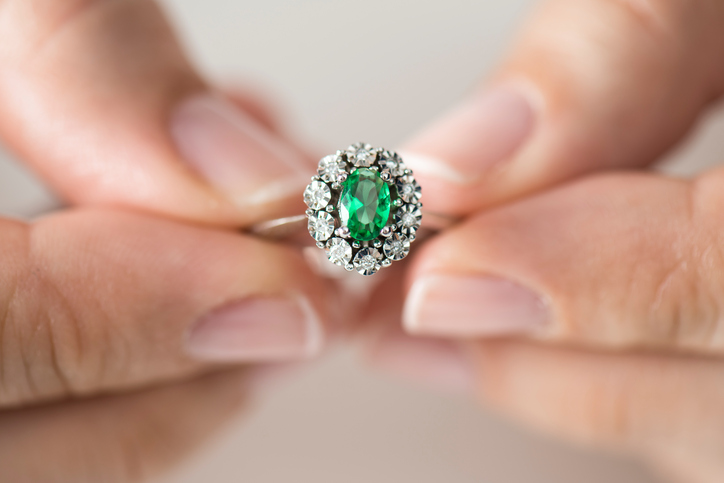 Coloured stones all have their own unique meanings. Here are the meanings of the stones we mention in this blog:
Emerald: Symbolises love, rebirth, and eternal youth. Usually the deeper and more vivid the green of the gemstone, the more value it has. Emeralds commonly have inclusions.
Sapphire: Sapphires symbolise honesty, loyalty, and trust.
Morganite: Part of the Beryl family, morganite symbolises divine love and prosperity. It is a very commonly sought after gemstone, appealing to people of all ages for it's beautiful soft tones. The overall look is similar to that of a champagne diamond.
Ruby: Rubies represent passion, courage and emotion, and also bestows good fortune on the owner. For centuries, the Ruby has been considered a royal gemstone.
Topaz: Pertains to luxury, opulence, generosity and ultimately, strength.
Garnet: Garnet is known for protection. It is said to ward off nightmares and protect travellers when they are far from home.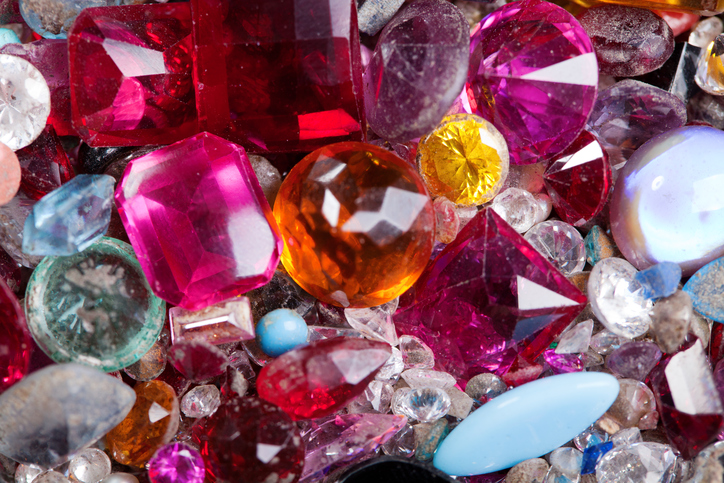 13 beautiful coloured stone engagement rings: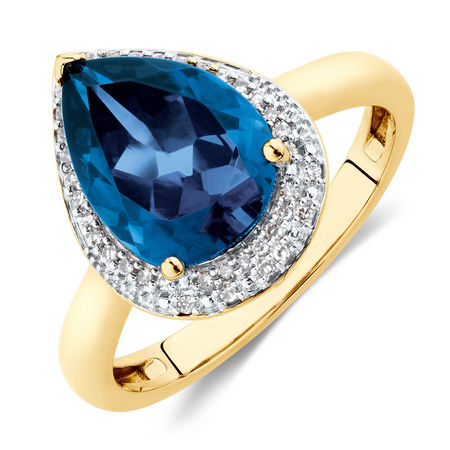 This beautiful pear shaped created sapphire in yellow gold, surrounded with diamonds.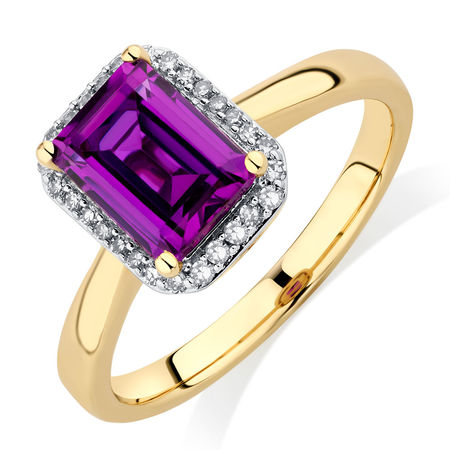 A stunning mulberry sapphire with diamonds in yellow gold. How striking is this colour? So pretty!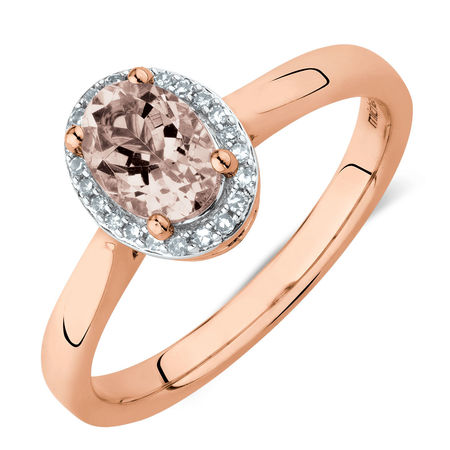 We are obsessed with morganites set in rose gold. They're so perfect together.
How epic is the created yellow sapphire? It's impossible to tell from a canary diamond. Such a statement piece.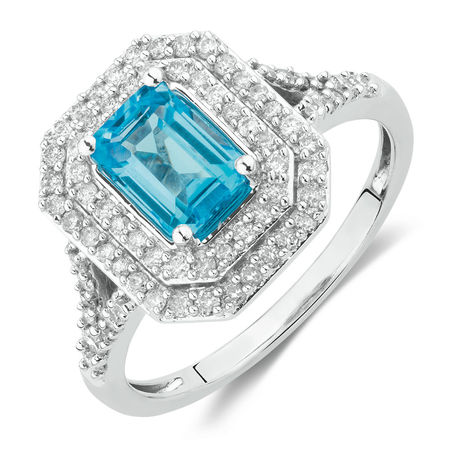 This emerald cut blue topaz looks stunning set in white gold and surrounded by a double halo of diamonds.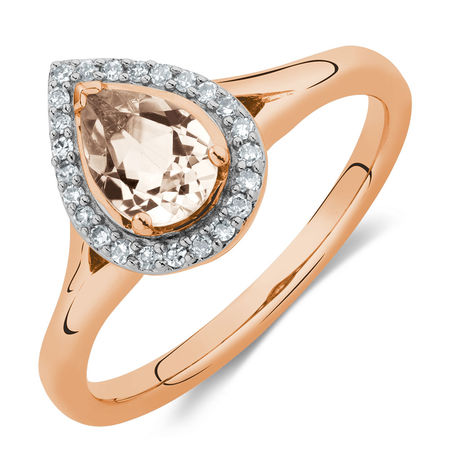 Another morganite beauty with a rose gold band, this time in a beautiful pear shape.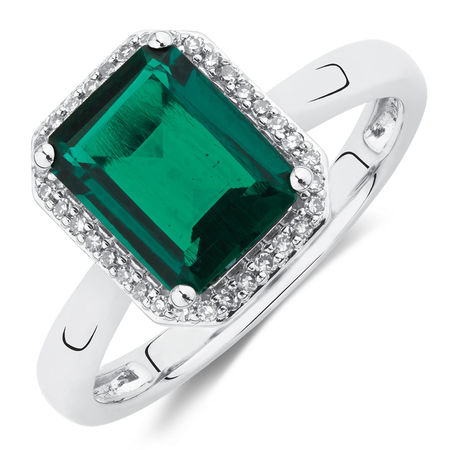 There's nothing like an emerald cut emerald! This rich and deep coloured emerald would suit so many bride to be's.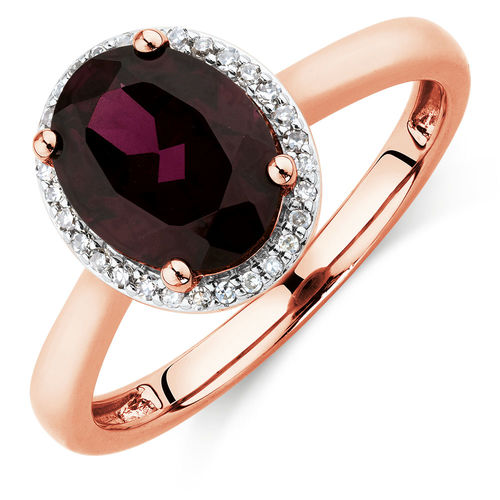 How stunning is this Rhodalite garnet? The beautifully rich stone in a warm tone, set in the beautiful 10 carat rose gold is not an engagement ring to miss out on!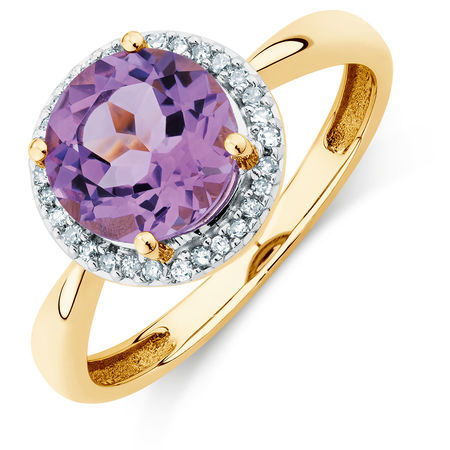 If your love likes purple as much as we do, then why not treat her to an amethyst? Amethysts stand for health, beauty and clarity.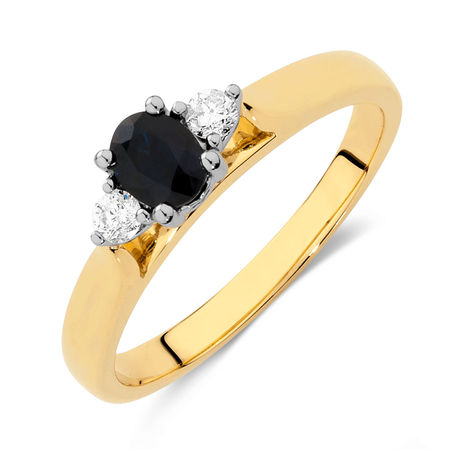 Sapphire stands for wisdom, concentration, and dreams. This petite sapphire set on a yellow gold band with two side diamonds symbolizes the past, present, and future.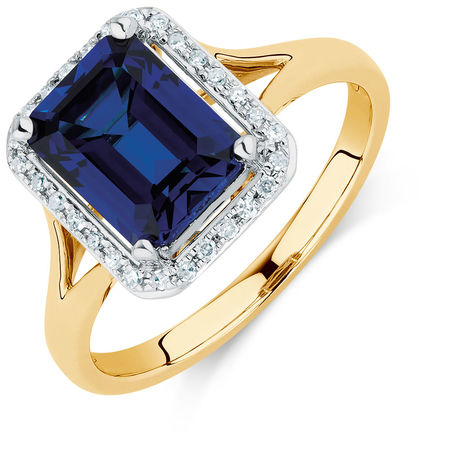 The diamonds surrounding this stunning, deep blue created sapphire symbolize commitment, love, and spirituality.
Ruby stands for love, royalty, and friendship, and we'd be lying if we said that this beautiful ring didn't have a royal feel to it.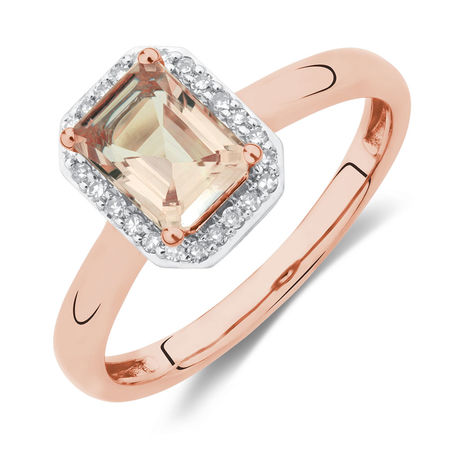 And finally, our favourite of them all, a stunning morganite set in rose gold (can you tell it's one of our favourite combinations?!) with a halo of sparkling diamonds. Of all of the coloured stone engagement rings that we perused, this was our top pick.