There may be an obvious choice for your groom's best man; his brother perhaps, who also happens to be his best mate, or a friend he has known since their school days. However, if your fiance is asking you for advice on who he should ask to be his best man, think carefully before you try to steer his decision.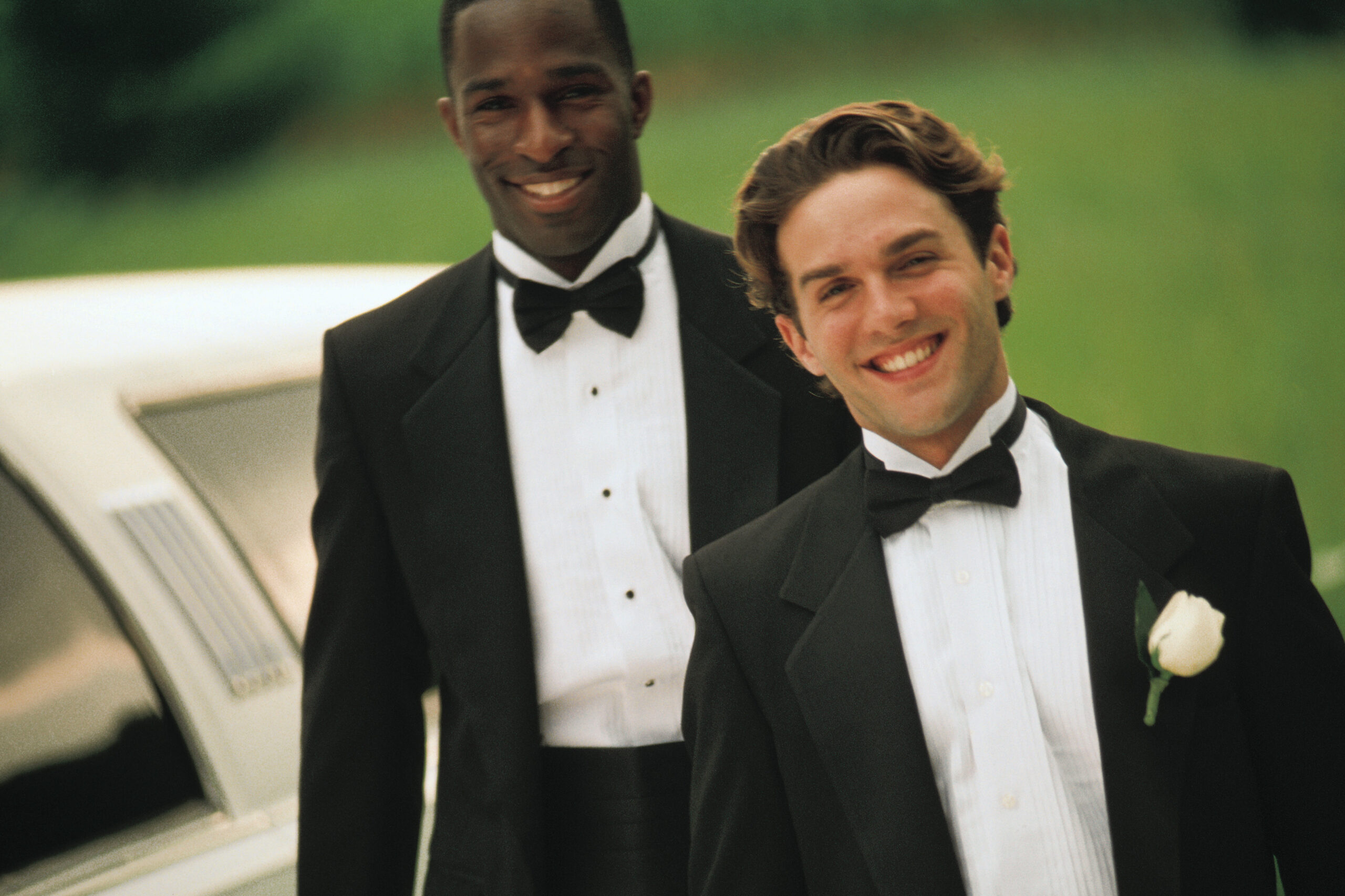 Choosing the best man can be a tricky business. It has to be someone that knows the groom well enough to arrange a bucks party he will love, is organized enough to remember the rings and keep the wedding running smoothly, is sociable enough to look after your guests and keep them amused, and articulate enough to deliver a killer speech.
Here are a few tips to help your future husband choose his best man:
Consider your best mans location
On a practical note, your fiance may want to choose someone who lives nearby, or at least in the same country. The best man may need to attend suit fittings and wedding rehearsals, arrange a bucks party, and manage the ushers. This will be hard if he can only fly in the night before the wedding.
Match your best man to your wedding style
Before deciding on a best man, you should discuss the type of wedding you want; fun or formal, raucous or refined, relaxed or elegant. If your groom really doesn't want to hear an embarrassing speech about what he got up to as a teenager, he should make sure he picks a best man that won't deliver one.

Blood is thicker than water
If your fiance really cant choose between his brother and his best friend he is probably safest asking his brother. The friend is sure to understand the old saying that blood is thicker than water and he could always ask him to be master of ceremonies or to take on another role in the ceremony.
Multiple best men
Although it sounds like a contradiction, it is possible to have more than one "best man". This situation is especially common if your groom has previously been best man for more than one person and feels obliged to ask them both to return the favour.
If you do decide on two best men, however, you must be very clear about dividing up responsibilities. Ask the most confident and articulate to make a speech, and the most organised to bring the rings to the ceremony and oversee the running of the day.
The ultimate decision about who should be his best man lies with your fiance. Regardless of practicalities and protocol, your groom's best man should be the guy he wants beside him as you walk down the aisle, not just the person he feels he ought to ask or the one he thinks will make the best speech.