When you choose items for your wedding gift registry, you'll want to cater for guests in all budgets ranges. Just as you should include lots of smaller, more affordable items, don't be shy about including some larger, more expensive, items for guests that want to combine with other guests to get you a single, bigger gift, or individual guests and couples who may want to splash out!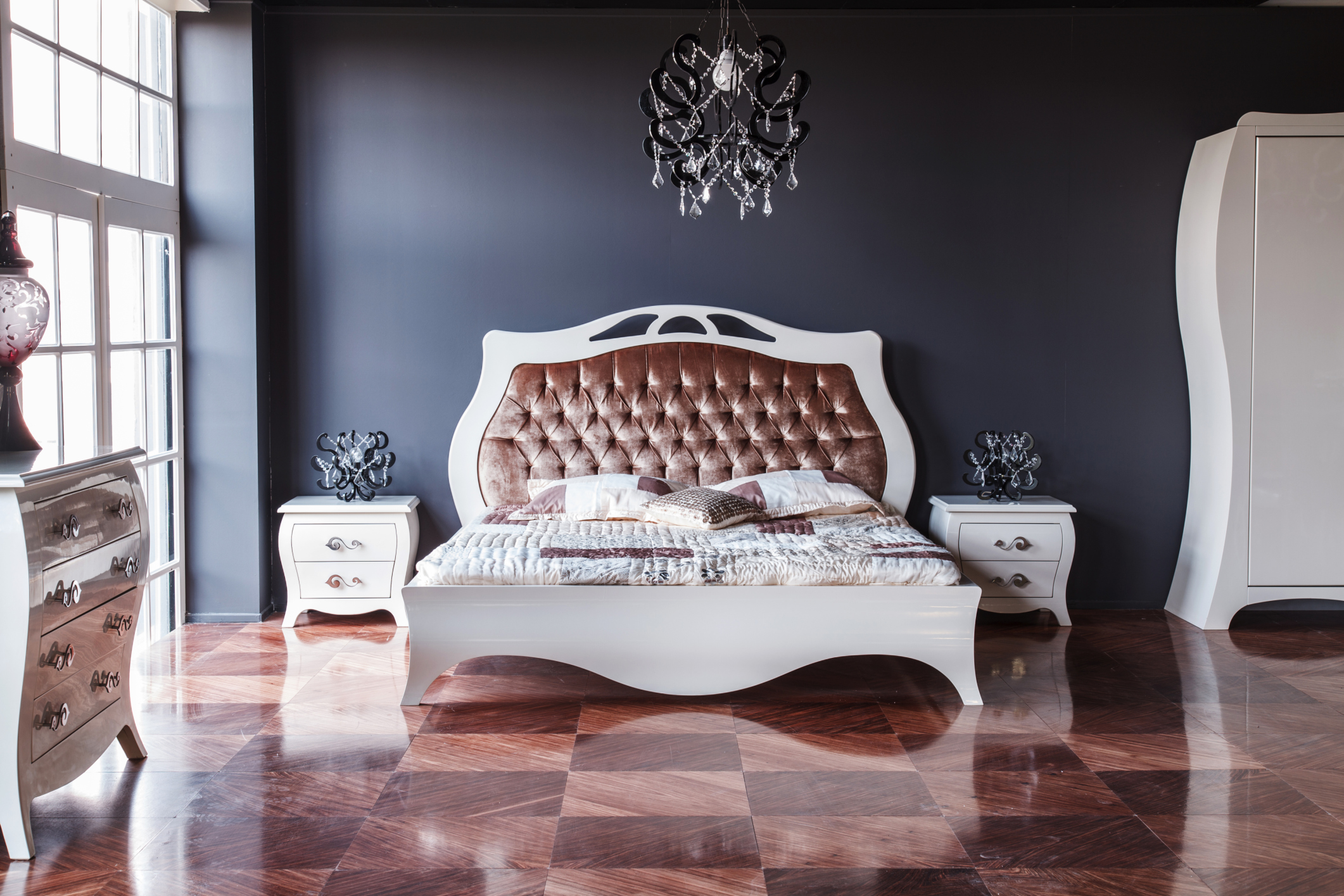 You might think it will make you look greedy, but as you long as you don't go completely over the top it's fine to add some bigger items.
You'll probably have a fairly good idea of what your guests can afford or will want to spend. Close family members may want to buy you something substantial, particularly if there are a few of them coming to the wedding together. Groups of friends or work colleagues might also want to club together to get you a large gift.
Here are a few larger gift items you could add to your wedding gift registry:
A bed
There's something special about starting married life with a big comfortable new bed. Whether you choose a double, queen size or king size, a designer wooden bedstead or a simple divan, a bed is a fantastic choice for your bridal gift list.
A sofa
The perfect place to snuggle up together after a long day at work, your sofa is the haven the two of you will often retreat to. Improve those cosy nights in when you add a comfy sofa to your wedding gift list.
A dining set
Your dining table is a lovely place where family can gather around to eat and share stories about their day. Whether you are thinking of having family and friends over, or you're looking ahead to creating a family of your own, a dining table and a set of dining chairs is a wonderful wedding present.
An oven
Whether you're planning on entertaining, or you just want to be able to cook delicious meals together, a quality oven will improve your dishes no end. If you've always dreamt of a range cooker, go ahead and add it to your list; your guests might just club together to buy it for you.

A home office
Setting up an office in your home can help the two of you see each other more often, if you don't always have to work away. At the same time it provides a dedicated space so work doesn't intrude into home life. A set of home office furniture is a practical large gift for your registry.
A home entertainment system
If the two of you love watching films and playing music, your guests may be happy to join together to buy a home entertainment system for you. From large screens to specialist speakers, your home entertainment system will get plenty of use on those romantic nights in.
A dishwasher
Save fights over who is going to wash and who is going to dry when you get a dishwasher to do it all for you. A dishwasher saves you time and effort after dinner, meaning you get to spend more quality time together.
Choosing a couple of larger more expensive items to add to your wedding gift registry is always a good idea. It may be that they don't all get bought for you, but don't be disappointed; you may well receive cash or voucher gifts that you can put towards buying them yourself.