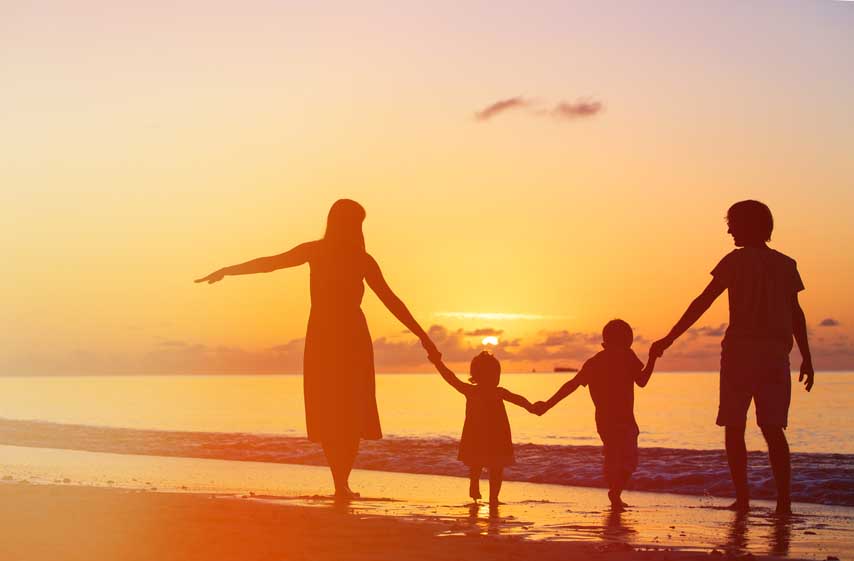 Planning a honeymoon is much more complicated with your new baby tagging along. From keeping your little one entertained to finding some alone time, picking the perfect destination that caters to all your needs and your child's is very important.
To make sure you find that ideal balance of both a romantic and family-fun on your honeymoon, here is our list of the top 10 child-friendly honeymoon destinations.
Hamilton Island
As part of the Whitsunday Islands, Hamilton Island is a safe, romantic and gorgeous place to visit for both a romantic stay or family vacation. With numerous resorts, pristine beaches and plenty of indoor and outdoor activities, this island destination offers guest everything they need for a honeymoon for the entire family.
[ew-supplier-carousel]
California
With Disneyland, Universal Studios and Legoland Resort, which kid wouldn't want to head on their parents Californian honeymoon? The stretch of America's coastline is perfect for a family honeymoon road trip with stops in Los Angeles, San Francisco and Santa Barbara – taking in all the sites and sounds that these cities are famous for.
Hawaii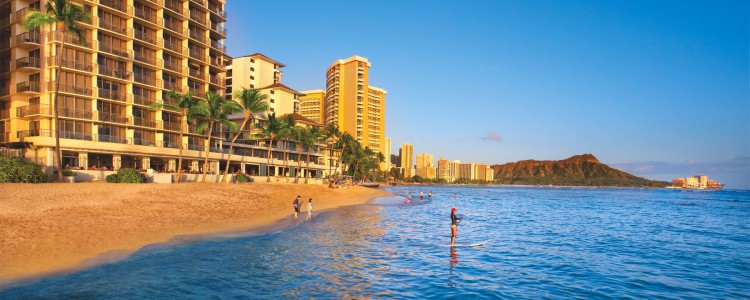 Hawaii is definitely one of the world's most romantic places. Parents can look forward to
amazing sunsets, beautiful beaches and great food, while kids can indulge their sense in sun, sand and surf that this island state has to offer.
Check out some of our great Hawaii honeymoon packages here.
Kenya
If your little one loves animals and exploring the outdoors, then heading on an African safari in Kenya may be the perfect option for a family honeymoon. Scattered amongst the aches of nature reserve in Kenya are luxury lodges which are not only romantic, but also offer a variety of kids programs which include bush walks, junior ranger training, and arts and crafts. While the kids are preoccupied, parents can enjoy some quiet time alone.
Turks & Caicos
Spend your first few days as a new family lounging on the white, sandy beaches of Turks Caicos. With it's crystal clear waters perfect for taking a dip and soft sand waiting for your little ones to build sandcastles in, your entire family will love this island destination. The island nation also has plenty to do for the entire family including snorkelling, boating and kayaking.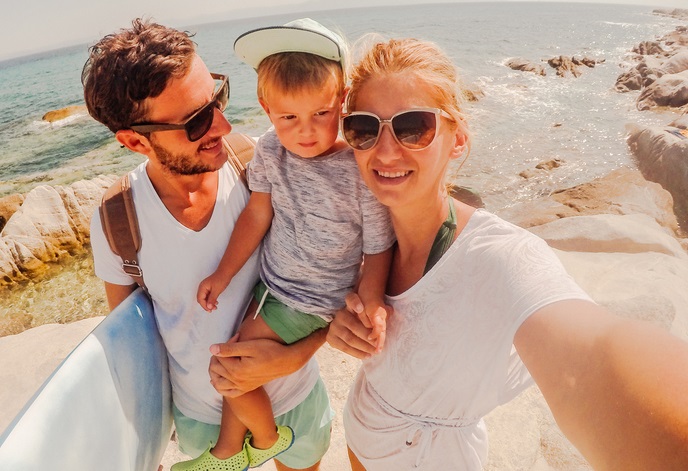 Cape Town
Located in the most southern tip of Africa, this city is made for exploring. From going to see the adorable penguins at Boulders Beach and visiting the Two Oceans Aquarium, to heading up Table Mountain with the rotating cable car and spending afternoon on the city's beautiful beaches, Cape Town perfect for a family honeymoon.
Koh Samui
With serene beaches, plenty of sunshine and warm, tropical waters, Koh Samui is a honeymooners paradise. Because of its lack of crowds unlike Phuket and Bangkok, many parents also bring their children to this island. With jungle tours, elephant trekking and loads of water activities, the island will keep the entire family occupied during your honeymoon stay.
For other great Thailand honeymoon packages click here.
Cappadocia
From exploring Derinkuyu Underground City to seeing Cappadocia from the sky in a hot air balloon, this city has plenty to offer your family. The quiet city is an eyeful as it is made of natural sites which consists of stunning chimneys, rock formations and hotels carved into the mountain side.
Egypt
Whether by Jeep or camel, Egypt is a country made for exploring. Visit the ancient ruin, pyramids and museums with your kids, before enjoying dinner on the beach in Sharm el-Sheikh. For adventurous families, you can go scuba diving in the Red Sea – one of the most beautiful diving areas in the world.
Jamaica
The island nation of Jamaica is known for its laid-back atmosphere, stunning beaches, reggae music and delicious food. Whether you spend your days eating your way through the country while the kids play with local kids, or lounging on the beach as your kids build sandcastles and splashing in the calm tropical waters, both parents and children will fall in love with Jamaica and not want to leave.
Discover our latest honeymoon package deals here.