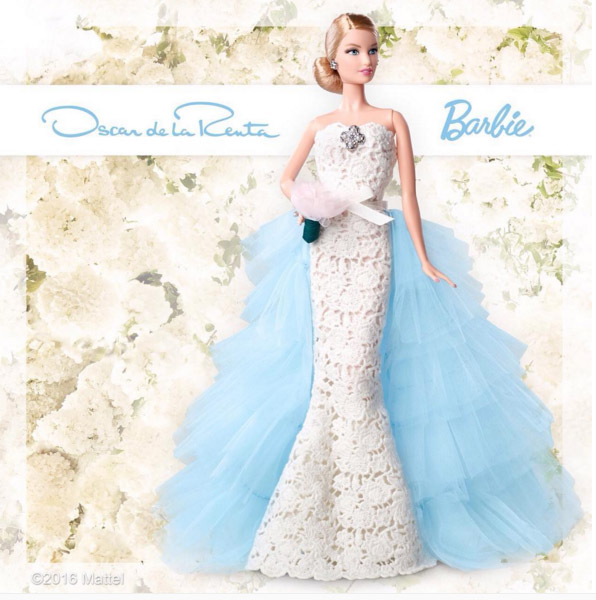 She's one of the world's best-dressed dolls, but this year, Barbie has gone seriously haute couture, wearing a wedding dress designed by the late Oscar de la Renta himself.
Toy-maker Mattel's annual Bridal Barbie regularly wears the latest designs from some of the biggest names in weddings, but this year's doll (pictured above) has donned a white embroidered lace Oscar de la Renta gown, which features a striking tiered tulle skirt in duck egg blue.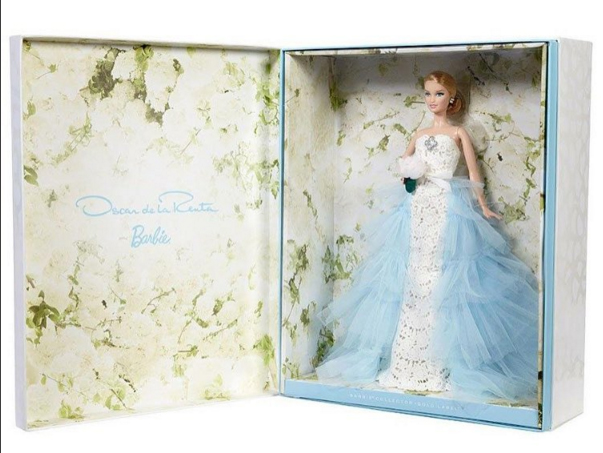 "We are honored to work with the Oscar de la Renta team on this beautiful design capturing their signature bridal look in Barbie scale," said Robert Best, senior design director at Barbie.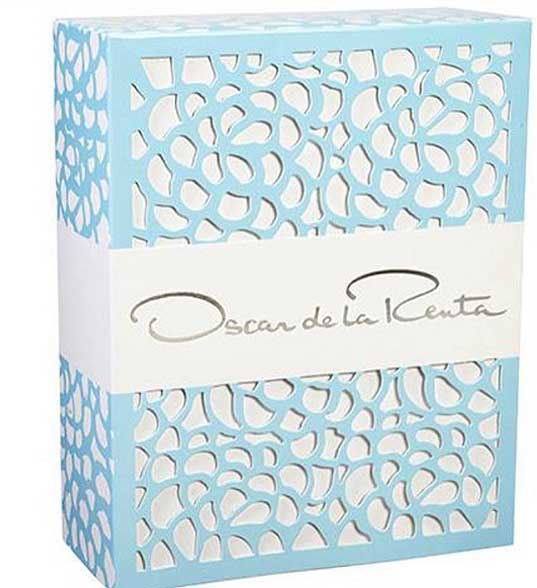 "Barbie is the only girl who can have a closet full of wedding dresses without ever walking down the aisle."
The magnificent wedding dress, which debuted on the runway in 2014, was designed by the late Oscar de la Renta shortly before he passed away. This is the third time Bridal Barbie has donned de la Renta, who, in 1985, was the first designer to collaborate with Mattel on Barbie.
The second time was in 1998 when a brunette version of the iconic doll (pictured below) sported a regal looking gown, decorated in chocolate coloured lace and luxurious golden brocading.