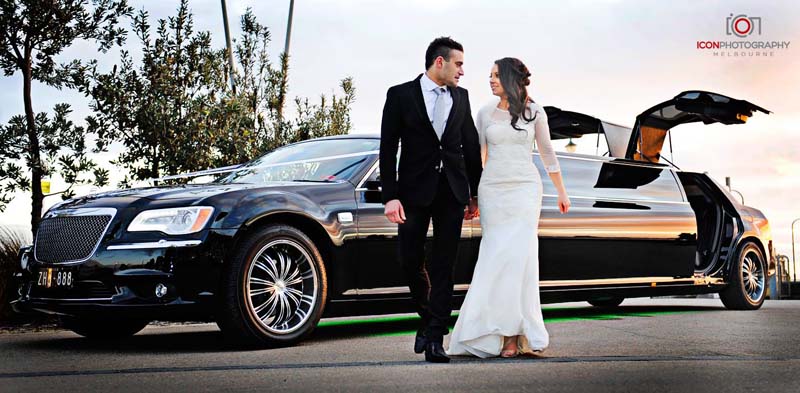 Considering hiring a limousine to get you to and fro on your big day? It's a wise – and popular – choice, but one that comes with so many questions. Here are some of the most frequently asked limo hire questions – along with their answers.
What is a limousine?
Contrary to what many people believe, a limousine isn't a brand of car, it's a type of car, specifically, a luxury vehicle, mostly driven by a chauffeur with a partition between the front seat and the back. Traditionally, limousines tend to be stretch versions of other luxury vehicles, such as Hummers and Chryslers. Limousines are a popular choice at weddings because they usually seat at least 10 people and are associate with luxury, which is the perfect feel for your wedding day.
What types of limos are there?
Traditional limousines tend to be moderately longer than standard sedans and will, generally, take five or six passengers excluding the driver. Stretch limousines, however, are longer vehicles that can, sometimes, seat more than 10 passengers. Since limos are associated with a luxury driving experience, whatever size limo you choose for your wedding day, expect it to include lots of extras, such as high-quality sound systems, televisions, bars and even the odd light show.
We've even heard of some limo owners who have taken these specialty features further and included extras such as hot tubs or a home theatres.
According to Peter Georgiou, from Enrik Limousines in Melbourne, the most popular type of limousine for weddings in Australia is the Chrysler 300 limousine, but other favourites limousines include the Cadillac One, the Holden Statesman, the Mercedes-Benz S-Class and the Toyota Century Royal.
Why are they popular at weddings?
Limousines are popular for bridal parties for a number of reasons. Firstly, many people go a lifetime without ever experiencing the excitement (and fun) of being driven around in a limo and doing so on your wedding day, when you're dressed to the nines and are the centre of attention, can make it even more memorable.
Who doesn't want to feel like a Hollywood star?
Secondly, limos are very practical forms of transport for large groups, like bridal parties. Most limousines will fit the entire bridal party allowing them to travel back and forth between the ceremony and reception without needing to hire multiple vehicles.
The best bit? You get to travel en mass – in luxury. Most limos are fitted out with extra-comfy seating, the latest sound systems and, of course, a fridge full of champagne, which makes them perfect not only for wedding parties, but also hen's nights and buck's nights.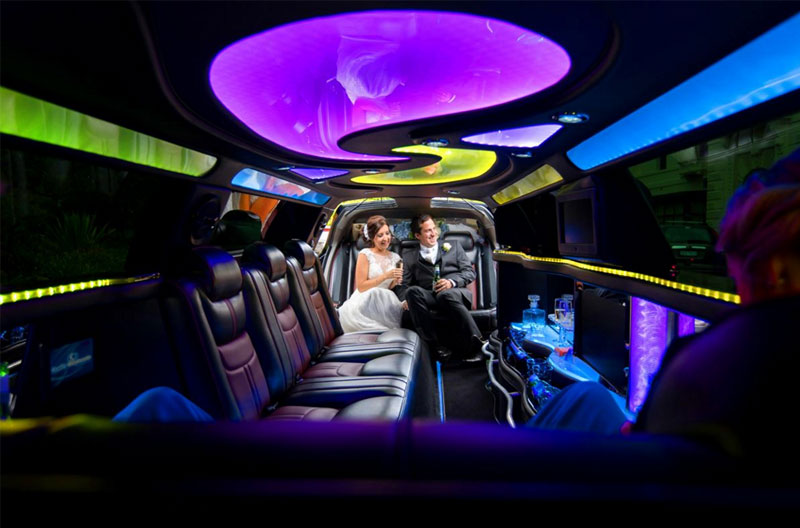 How many people do limousines seat?
The size of the limousine you hire will determine how many people it seats. A traditional limousine should seat about five passengers, while a stretch-limo may allow for 10 or more passengers. Peter, who heads up the Wedding Car Association, says the Chrysler Stretch limos are the most popular wedding limousine because they allow for 10 passengers, which tends to cover the size of a typical bridal party.
If you are thinking of hiring a limo for your wedding day, be sure to find out how many people your prospective wedding limousine will seat.
How much does it cost to hire a limo?
Limousine pricing varies depending on a number of factors. Peter says, "your limousine hire company needs three main pieces of information in order to give you a quote.
"The first piece of information your wedding car hire company will require is how many hours you'll need the vehicle, from pick-up to your final drop-off," he adds.
"The second is the date you'll be marrying. The peak wedding season will, likely, attract higher rates.
"The third thing we need to know is the locations you will be picked up from and travelling to."
When your wedding car hire company has all this information, they'll be able to work out who is available on the day to drive you around and what cars are available on the day. Only then can they tell you how much it will cost.
Will my limo come with a chauffeur?
Hiring a limo, especially for your wedding day, is different from hiring a standard rental car.
You won't have to drive yourself as every limo comes with a chauffeur. And, these chauffeurs do more than just drive. They're part of the whole luxury experience, so expect doors to open for you, refreshments to be served – and a hearty smile and, sometimes, even a hug and kiss, when you're dropped home at the end of one of the biggest and happiest days of your life.
How long before my wedding should I book my wedding car?
Peter recommends booking your wedding car, limousine or otherwise, at least nine to 12 months before your big day if you're marrying in the peak wedding season and "at least six months before your wedding day in the off-peak season,"
That's just a guide, of course. As with booking any of your wedding suppliers, the smartest way to ensure the car you want is secured for your big day, is to lock it in as soon as possible.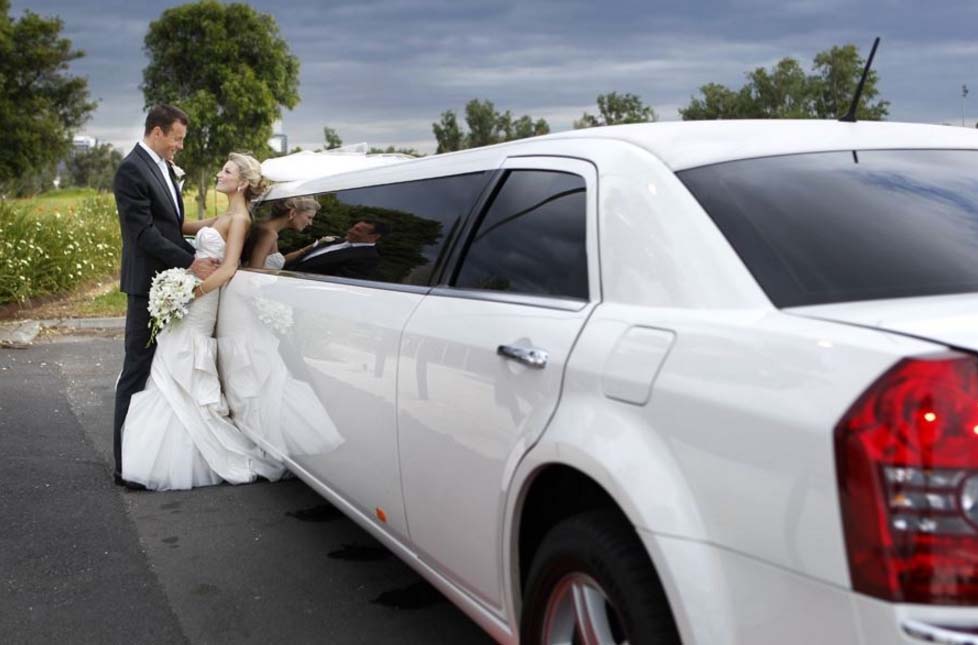 Can I smoke/drink/eat in the vehicle?
"Different companies will have different policies on these matters," says Peter, "but it's unlikely will you find a company that will allows smoking in the back of a limo.
"The drinking of alcoholic and non-alcoholic beverages is usually allowed by most wedding car hire companies," he adds, including his own, "but, when it comes to the eating of food in the back of a limo, that rule will vary from company to company."
Can I bring your own music?
Every limo has a different audio set up, "but these days," says Peter, "most limos include the latest audio equipment, so you should be able to plug in your phone or iPod – or, even, a USB, and have your own playlists pumping out during your drive."
"Of course, you're not expected to provide any music, but the option is usually there if you want it.
Find local limousine and other luxury vehicle hire services here.