Whether you are the groom arranging the Bucks night yourself, or a groomsman doing the honours, finding original ideas for a Bucks Party can be tricky. The winning combination of blokes, booze and a stripper probably still has its place, but there is a growing trend to combine this with some sort of experience, or adventure, extending the Bucks party to a whole day or even a weekend.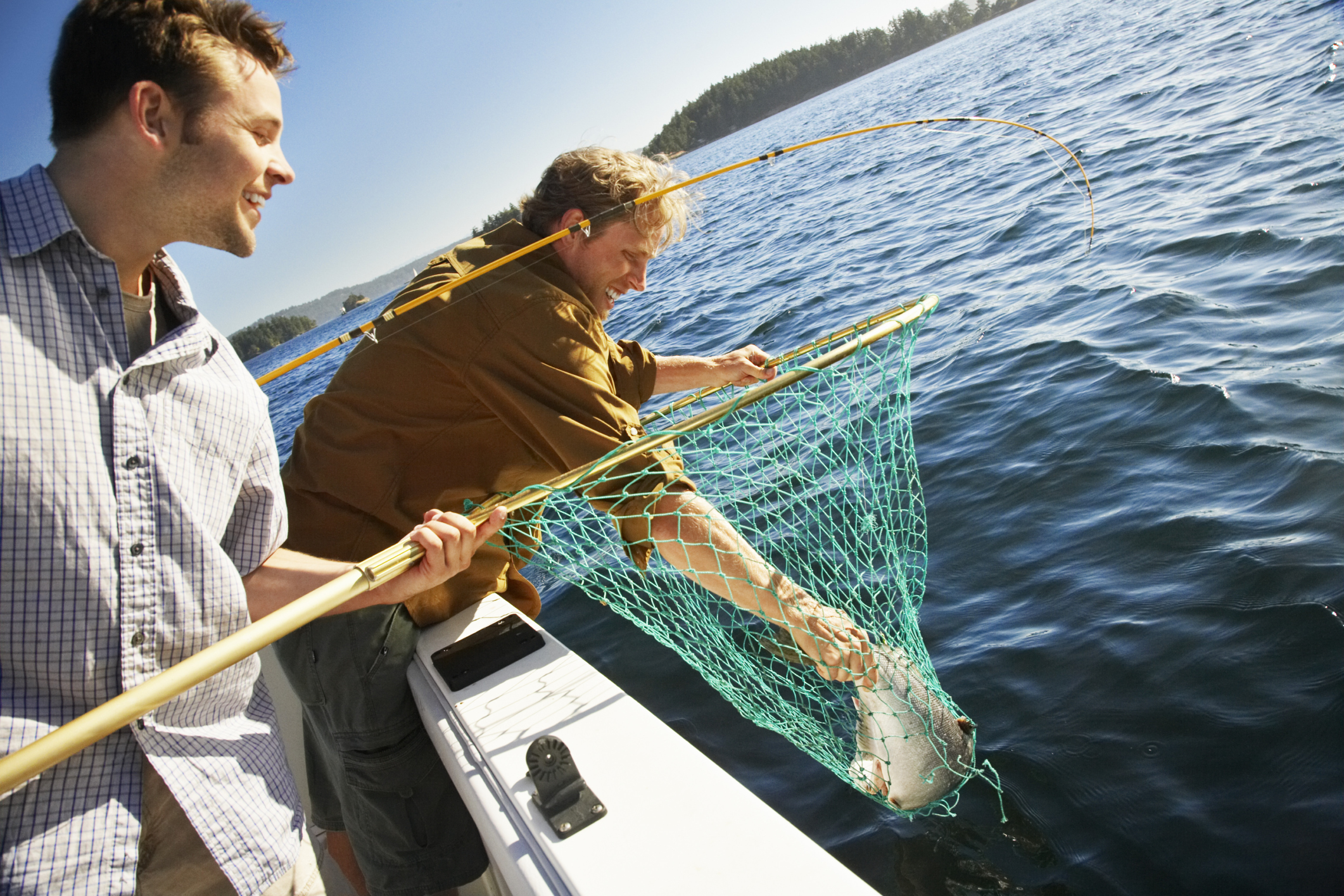 Here are the top ten Bucks Night experiences, and there's something for everyone, whether you are looking for a sophisticated wine tour, or an all out paintball challenge.
Abseiling and canyoning in the Blue Mountains
Spend a day in the largest wet sandstone canyoning system in the world. After you have learned to abseil, you can set of on a beginners' canyoning adventure, mixing water jumps, underground swims and waterfall abseiling in this incredible and unique landscape.
Go fishing
What better way for a group of guys to bond than to spend the day fishing from your own private fishing charter? Relax in the sun and enjoy a few beers and good food, while you try to catch something for that evening's BBQ. You'll need a fishing license, but everything else can be booked as a package including tackle, food, drink and a full crew.
V8 Supercar hot laps session
For the Motor heads, experience Holden & Ford V8 Supercars in a 10km race with you as the passenger. Starting in the pit lane where the whole Bucks party can learn the technical specifications of the V8 Supercars. Reaching speeds of up to 230km/h what a great way to get your Bucks night off to an accelerated pace.
Try paintball or laser skirmish
For that action hero feeling, divide your Bucks Party into teams and get competitive with a few games of paintball. For those that don't want the mess of paintball, a new alternative is laser skirmish, which uses long range, high accurate laser guns instead of paintballs.

Take a jet boat tour of Sydney Harbour
Take an action packed tour of Sydney Harbour in a Jet Boat that can accommodate your whole Bucks party. Take in all the classic harbour icons accompanied by pumping music and thrilling high speed manoeuvrers.
Ride in a battle tank
After learning about the workings of a 55 ton Centurion Battle Tank, you can take a ride in the turret with a highly skilled driver in control. The ride, over hilly terrain, powered by a monster V12 engine is guaranteed to get the testosterone racing in even the calmest of grooms.
Hire a limousine
Whatever city your Bucks Party takes place in, what better way to get to your venue than a luxury hour long city tour in a stretch limo with champagne and canapTs? This is perfect if the event is a surprise for the groom, and he can be collected in style with the chauffeur rolling out the red carpet right to the limo door.
Go white water rafting in Queensland
Really get the adrenaline pumping with a beginners' white water rafting experience to the Barron River Gorge in North Queensland. A couple of hours of high action white water can be followed by a swim and a light lunch. For a full day, this type of experience can even be combined with horse riding or hot air ballooning.
Learn to mix a cocktail
Having a cocktail shaking demonstration from a professional bartender, followed by the chance to have ago and mix your own, can be a great kick off to your Bucks Party. Finding out the tricks of the trade, and the best way to mix a margarita or mojito, as well as tasting one or two, will set a great mood for the rest of the party.
Host a poker tournament
Turn your Bucks Party into a mini poker tournament by hiring a professional casino manager and table. After a run through of the rules and a few practise hands to get everyone up to speed, tournaments usually run for around three hours. Perhaps avoid playing for hard cash, as a skint groom might not be in the mood to enjoy the rest of the party.
Whatever you choose to do for your Bucks Party, make sure all the guests are aware of the plan so that they can dress appropriately or make the necessary arrangements. Always use an accredited supplier, and check their safety credentials, especially if you are taking part in potentially dangerous activities. Book well ahead, and call a couple of days in advance to check arrangements. Overall, relax and enjoy yourselves.