Finding the perfect bridesmaid's gown can be almost as tricky as picking the wedding dress itself. One lady's idea of high fashion could be another's idea of wardrobe hell, and while you might think that orange suits everybody, your bridesmaids may well disagree. So how do you make that all important choice?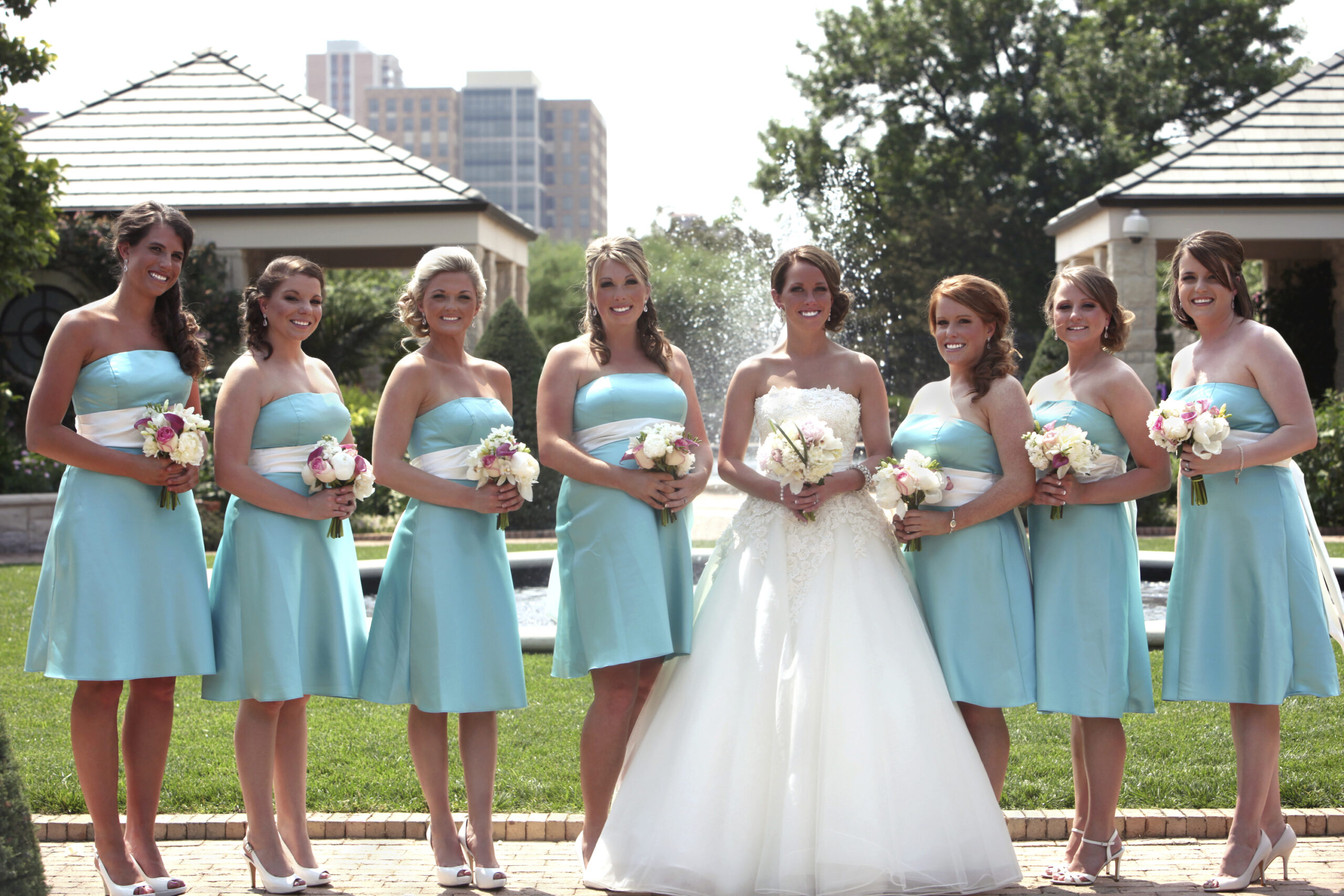 Here are five bridesmaid dress tips to help you on your way:
Check out dresses yourself first
Find a dress you like yourself before you ask for your bridesmaids' input. While it's important that you ask your bridesmaids' opinions before you settle on a dress, including them in the process right from the start is only going to make the decision harder. Taking all your bridesmaids with you on the first shopping trip will probably result in chaos.
Find a dress you like, e-mail them a photo and ask for feedback. This gives them a starting point and an idea of your expectations. Listen to their comments on your initial choice and take it from there.
Make the dress reusable
Traditionally bridesmaids pay for their own dresses, but if you are sticking to this rule you should really find a dress that they can wear again. Look for colours that suit multiple occasions such as black, gold, green or brown, rather than shades of pink or lavender. Stick with simple, sleek styles such as empire waists and A-line skirts rather than ball gowns with puffed sleeves, or consider separates that your maids could wear again individually.

Be sure they'll look good
We've all heard about brides that dress their bridesmaids in unflattering gowns so they don't outshine the leading lady, but if you want happy bridesmaids and great wedding pictures you'll want to choose dresses that make them look good.
Think about the complexions and hair colours of your bridesmaids when choosing a colour, and bear their body shapes in mind when looking for styles. For example, if you want a strapless style, bigger busted bridesmaids may have trouble getting enough support, and if you want short skirts make sure your bridesmaids are happy to show off their legs. You can choose different styles or colours to suit individual bridesmaids; this is currently a fashionable option.
Get your maid of honour to help
Your maid of honour should be someone that you trust completely and who is able to be honest with you. This means that their opinion on the bridesmaids' dresses is invaluable.
As well as doing some of the leg-work in looking at dress styles, they can find out whether the bridesmaids are really happy with the final choice. Your bridesmaids are more likely to tell your maid of honour if they don't like the dress than to tell you. Don't take this personally; they just don't want to upset you in the run up to your big day.
Stick to your budget
If you are asking bridesmaids to pay for their own dresses, make sure you choose something that isn't extortionately expensive. Glossy wedding magazines are full of designer bridesmaids' dresses, but you can often find something similar for a fraction of the price.