We are utterly obsessed with all things bohemian. Call it boho chic or whatever you will, we LOVE IT. We're all about the macrame, feathers and lace, long sleeves and lanterns. You can't keep us away! Here's some of our fave bohemian same sex wedding inspiration for your viewing pleasure:
Kate and Ashlee
Kate and Ashlee are one of our real weddings couples, who have submitted their beautiful love story for us to publish. Their story and wedding were so beautiful that our fans voted them the wedding of the month! Check out their wedding here.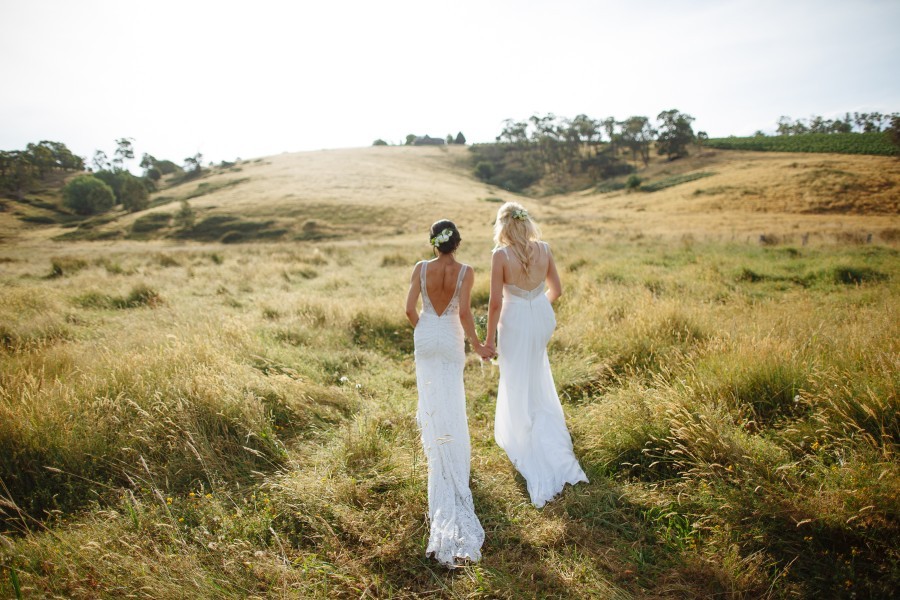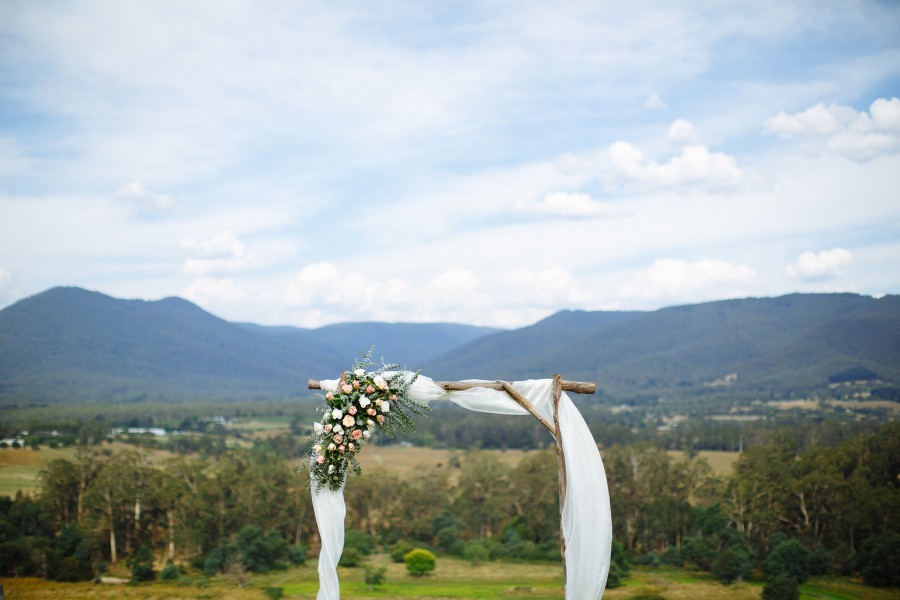 Tusyan and George
Tusyan and George celebrated their union with a colourful bohemian festival style wedding. Coloured ribbons and paper pom-poms adorned the nearby trees and beautiful flowers covered the signing table. The two wore gorgeous mismatched suits in gorgeous colours.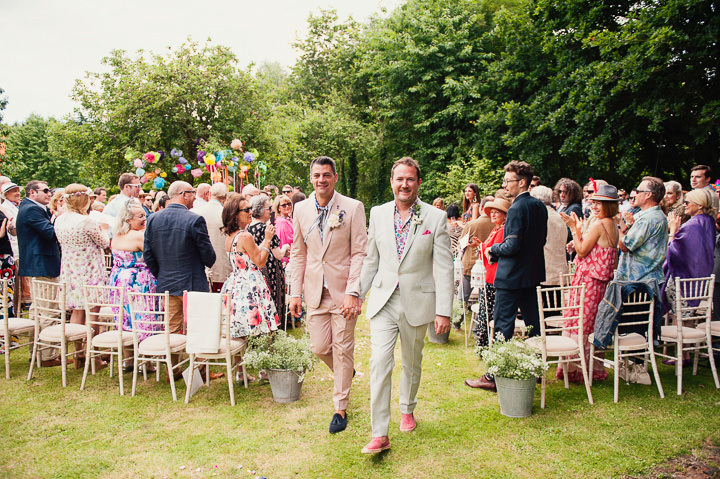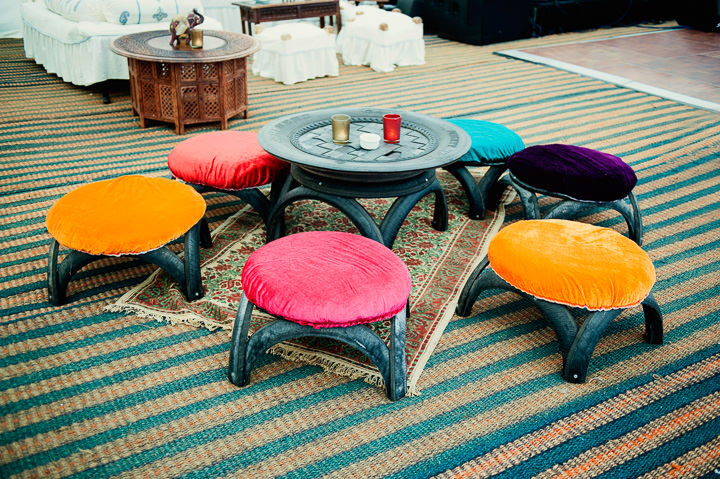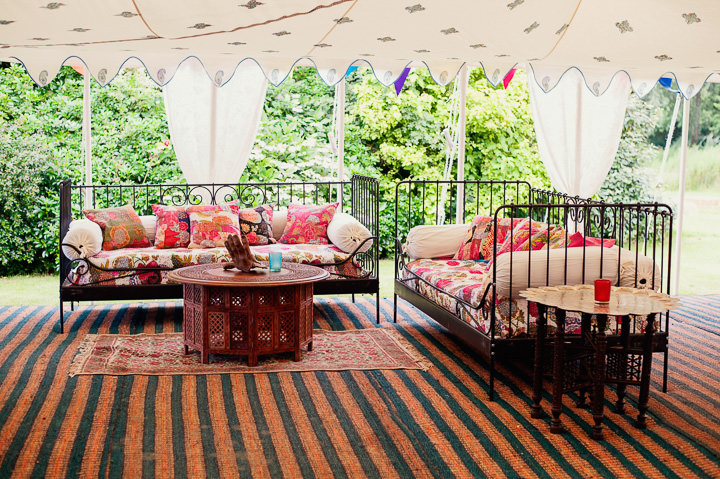 Swati and Katherine
Swati and Katherine combined their cultures to have a beautiful ceremony with all of their loved ones present. We are obsessed with their beautiful sari's, henna and decor. These two look they are made for each other!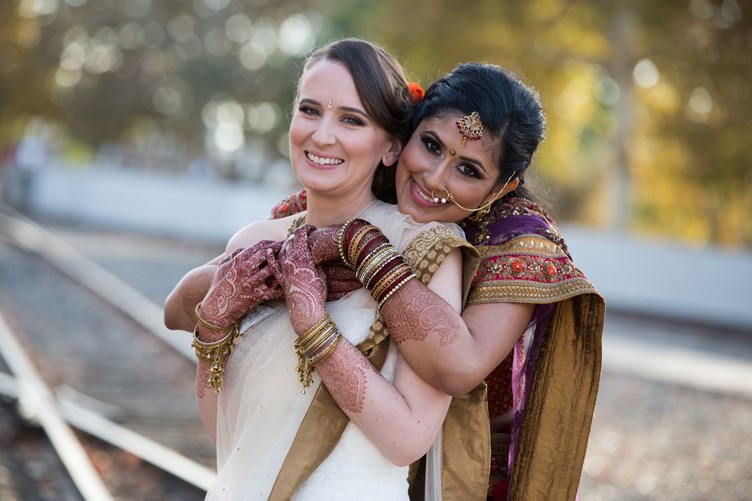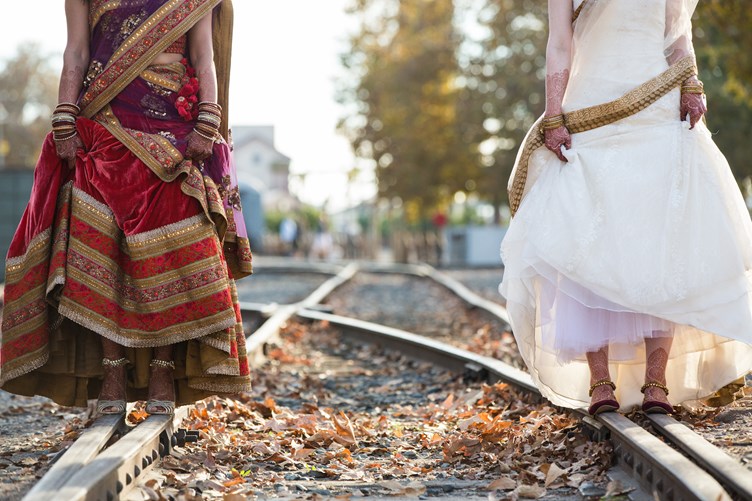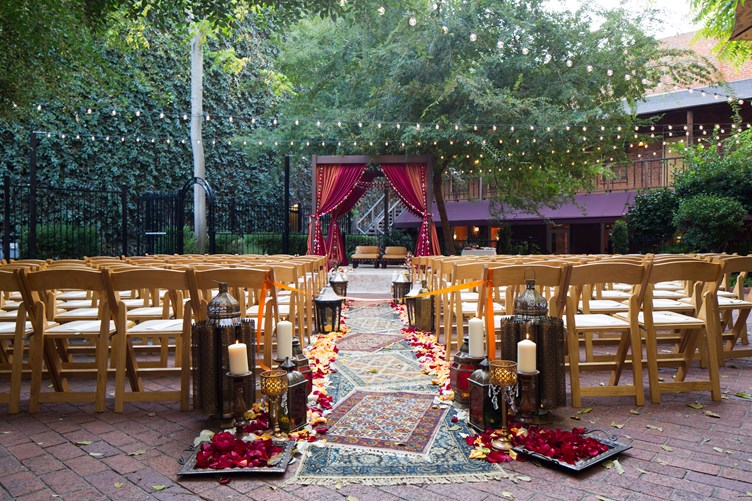 Boho styled shoot
This gorgeous styled shoot contained one of our favourite wedding trends: macrame! The beautiful craft is used perfectly on the altar. We also love the use of bones, dream catchers and gold accents. This kind of styling could be beautifully done by a DIY couple.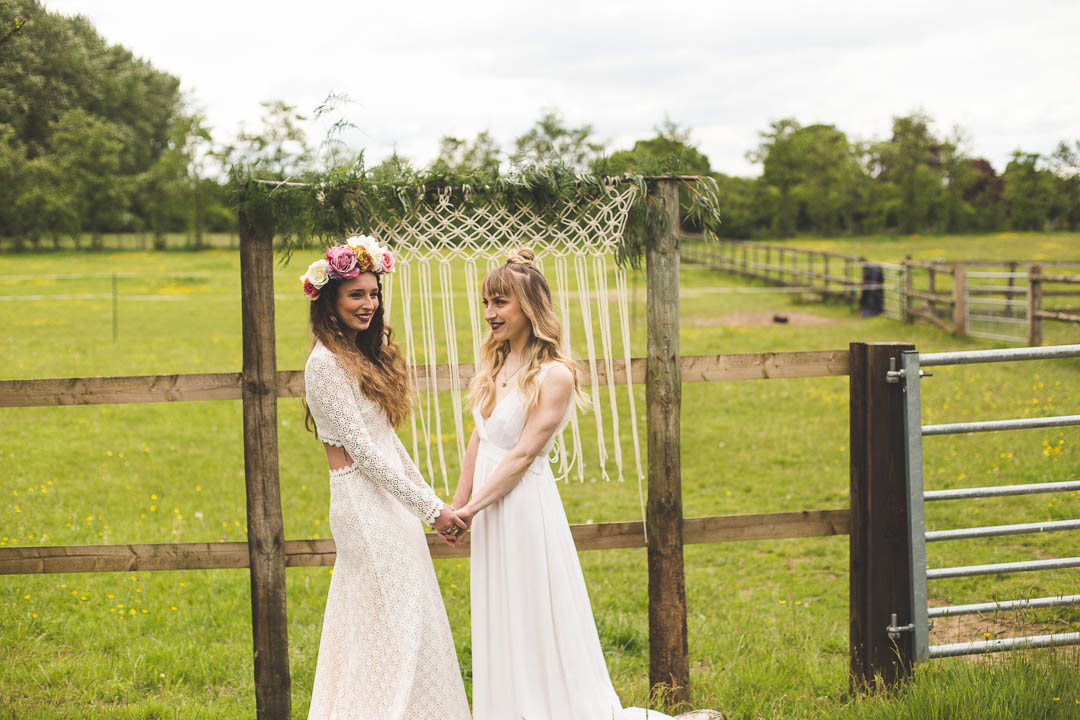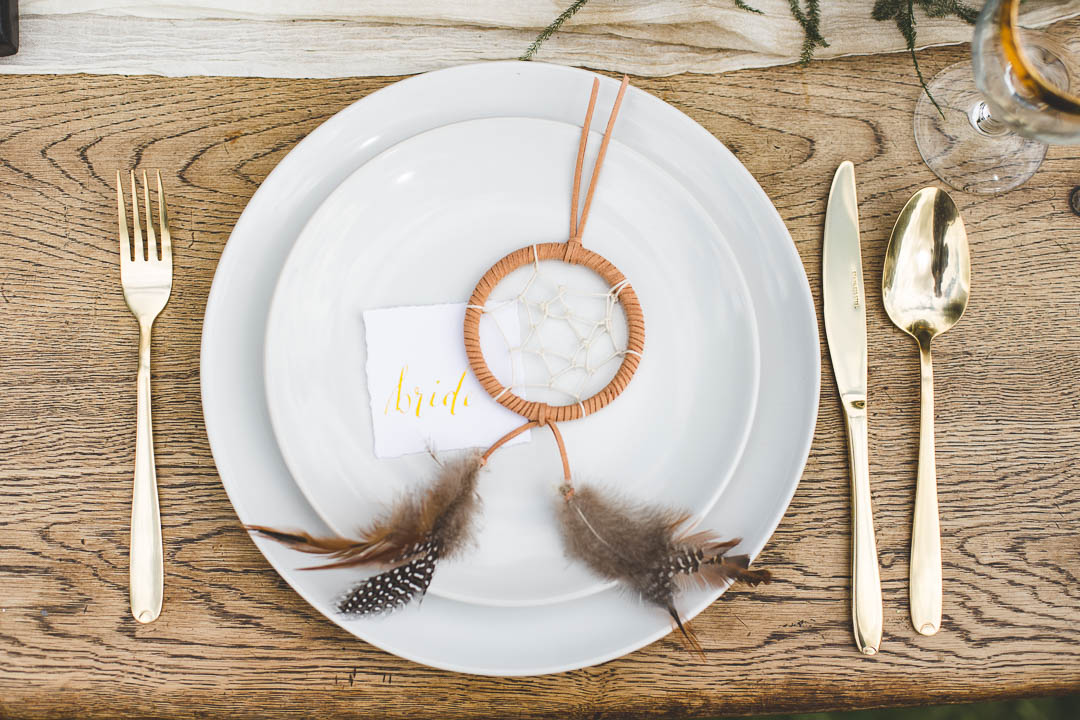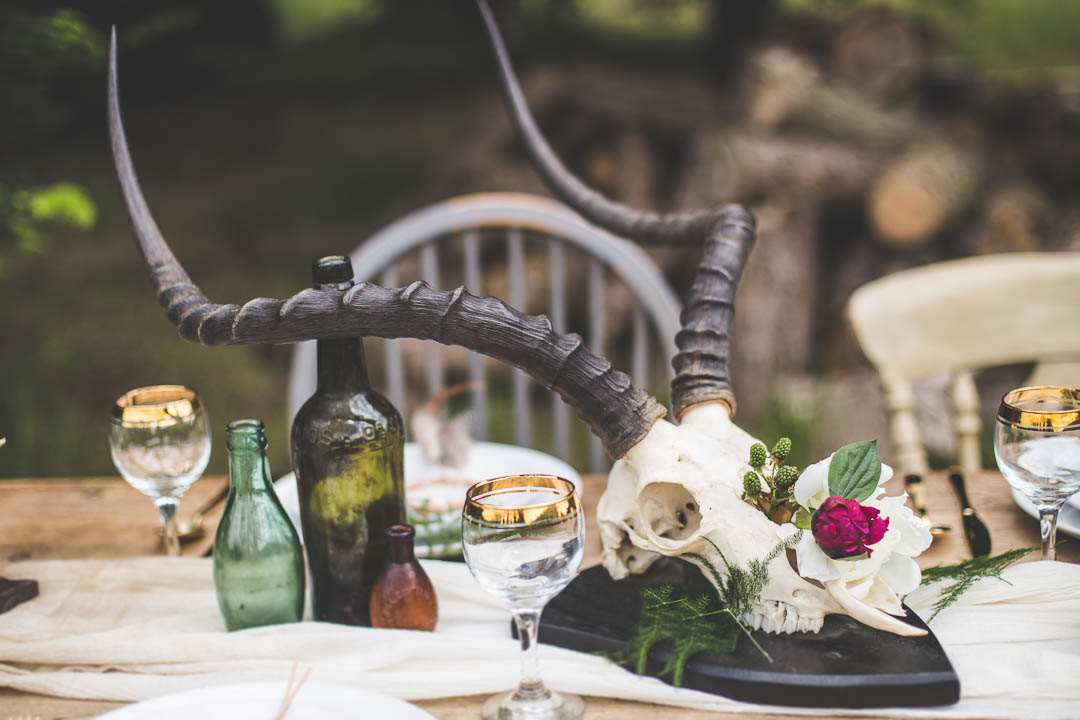 Sarah and Jess
Last, but certainly not least, Jess and Sarah's intimate boho wedding looks like it belongs in the "styled shoot" archives? The perfectly executed wedding contained huge amounts of lace, style and our favourite…. desserts. Stunning.