Wedding days and fresh flowers go together like cookies and cream. They're a perfect match, with a decadent and potent mix of colour, emotion and celebration. But how can you use your favourite blooms best?
It's a big question, and one, of course, that starts with the bouquets. And for some brides, that's more than enough. But if you want to treat the entire day as a canvas for everything from peonies to parrot roses, there's almost endless inspiration. Here are 15 sensational ideas to get you started.
On the Altar
Fresh flowers are a great way to dress up your altar, or the table at which you will sign the wedding certificate. A combination of your main blooms and some trailing foliage is a lovely way to add vow factor to what are, in fact, some of your most important wedding day locations.
Buttonholes
Modern grooms and groomsmen love a good buttonhole, and ones made from fresh flowers are a great way to tie the entire wedding party together. You could give them the same bloom as the bridal party has, or just go for blossoms in matching colours. While you're at it, extend the design to create buttonholes for both fathers too. After all, they're wedding VIPs in their own right.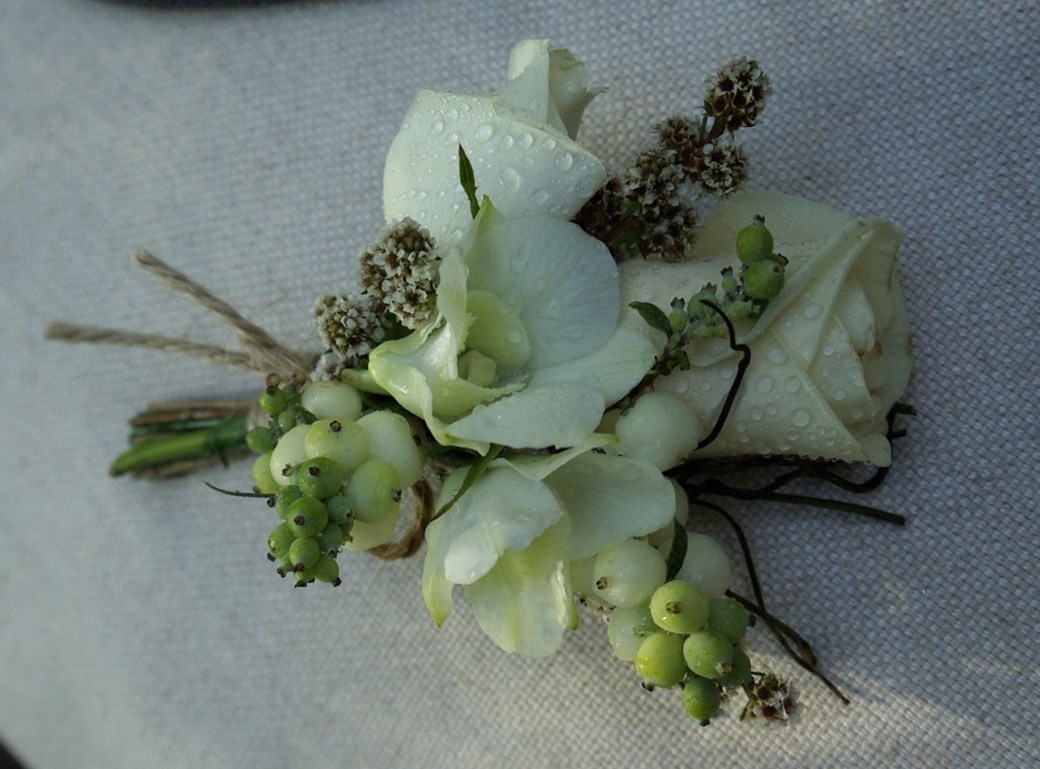 Corsages
Speaking of wedding VIPs, they don't come much bigger than your Mum. So, while it's not absolutely essential to give them a corsage, it's a lovely gesture of thanks, not only for their wedding help but also for their decades of love and support. Some couples also choose to honour other special female relatives such as grandmothers by ordering them a corsage as well.
In your hair
If you're not keen on a veil, headpiece or tiara, what about wearing fresh flowers on your head? One of the most popular ways to do this is with a delicate crown woven together from foliage and blooms. It's a particularly perfect look for more casual weddings, rustic themes and outdoor venues. Even if you don't use flowers in your own hair, you might want to think about them for the flower girls or bridesmaids.
Dressing your cake
One great inspiration that wedding experts often recommend to showcase your bridal bouquets, is to use them to decorate the cake. But we say it's such an important feature it deserves its own arrangement. In fact many couples these days forego traditional figure cake toppers in favour of blooms that tie in with the cake, the colour scheme and the theme. The key is to consult your florist and baker about the choice of flower so you pick something that's not harmful and will be easily arrangeable.

Centrepieces
Centrepieces are one of the decorative reception elements every guest will notice when they sit down to eat. So give them an extra dose of pizzazz with fresh flowers. You can go lowkey, perhaps with bud roses in glass vases, or create a bold blockbuster with a carpet of flowers than runs right down each table. One thing to remember, though, is that they should be of a height that will still allow guests to engage each other across the table. And try to avoid scent if you can, just to avoid setting off allergies.
Thank you bouquets
If you plan to send your mother and bridal attendants a small token of appreciation the day after the wedding, nothing says it quite like flowers. Think small hand-tied bouquets with a lovely note of appreciation that outlines everything that's in your heart. To make them extra special use the same blooms as your wedding flowers, as they can then be dried as a sentimental keepsake.
Flowers as decor
Flowers can be used in myriad ways to create visual points of beauty and interest at the reception. Think pedestal displays, guest book tables, suspended decor and chair adornments. With so many possibilities, it's probably a great idea to visit the venues with your florist to see what's possible and what you love.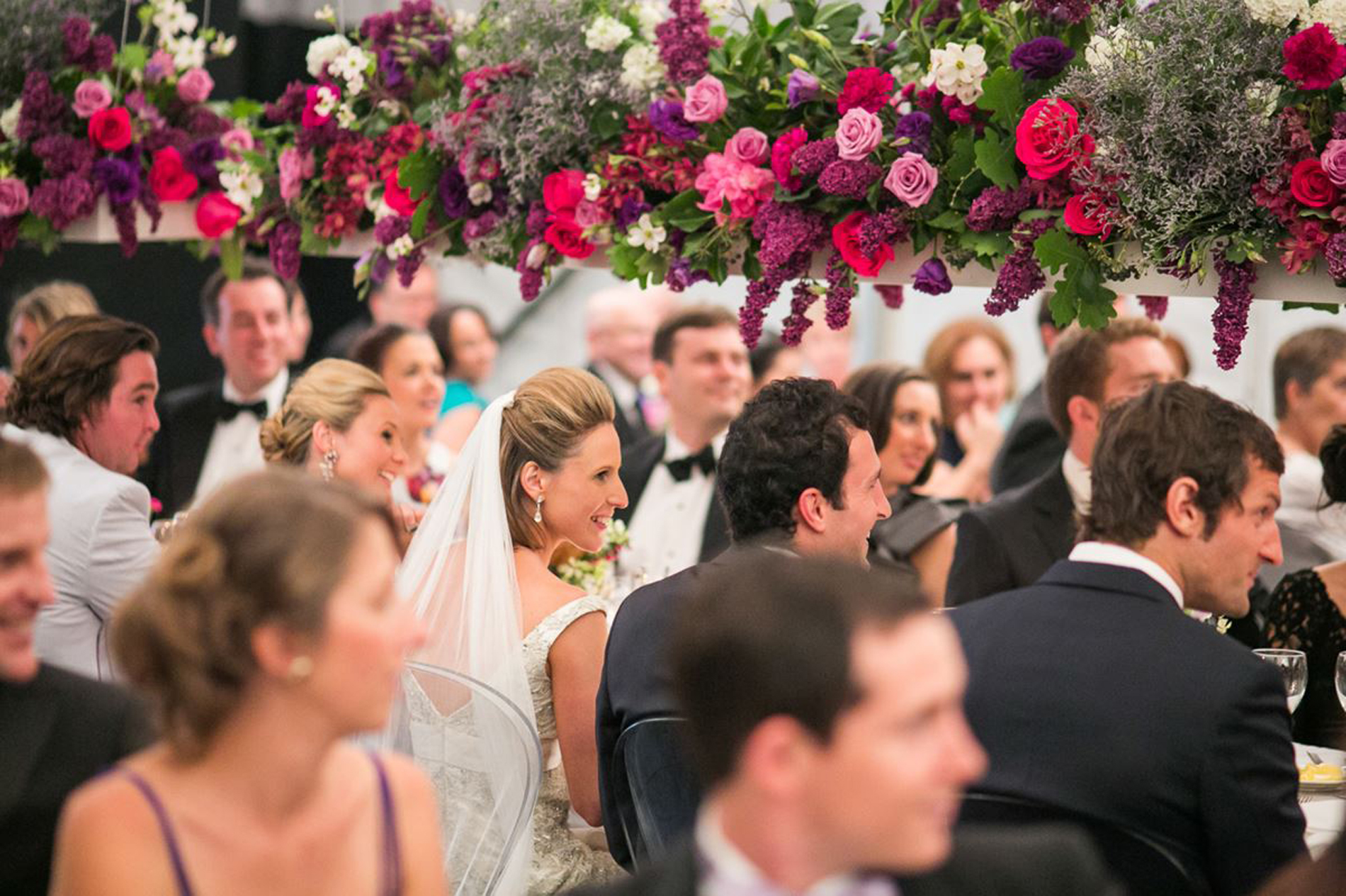 On the aisle
Fresh flowers are a lovely way to brighten up the aisle and even delicately perfume the ceremony venue. In a church, you could feature them on the ends of pews, while other venues, including those outdoors, lend themselves to arrangements on the sides or backs of chairs. You could make mini bouquets, put them in pails or even sit them inside small mason jars. .
Create a floral arch
A final, and extravagant, way to capitalise on the beauty of fresh flowers is to fashion them into an archway or arbour which could be positioned either at the start of the aisle or as a cover to conduct your ceremony under. It makes a wonderful backdrop for the processional and vows and can serve double duty for fabulous photographs.