Kiss goodbye to the humble naked wedding cake that has been a staple at countless weddings for some time now. It may be a shock to the system, but it's time to welcome the black wedding cake with open arms! Of course, we don't think naked cakes will go anywhere for a while, but the black wedding cake trend is the new trend on the block!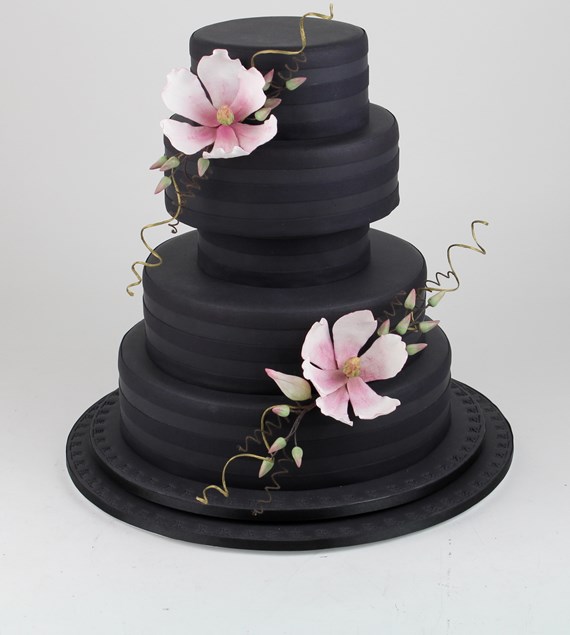 While black wedding gowns, bridesmaids decked out head-to-toe in black, and black decor accents have been slowly creeping in, black wedding cakes have jumped on trend and are turning the traditional white fondant beauties on their heads.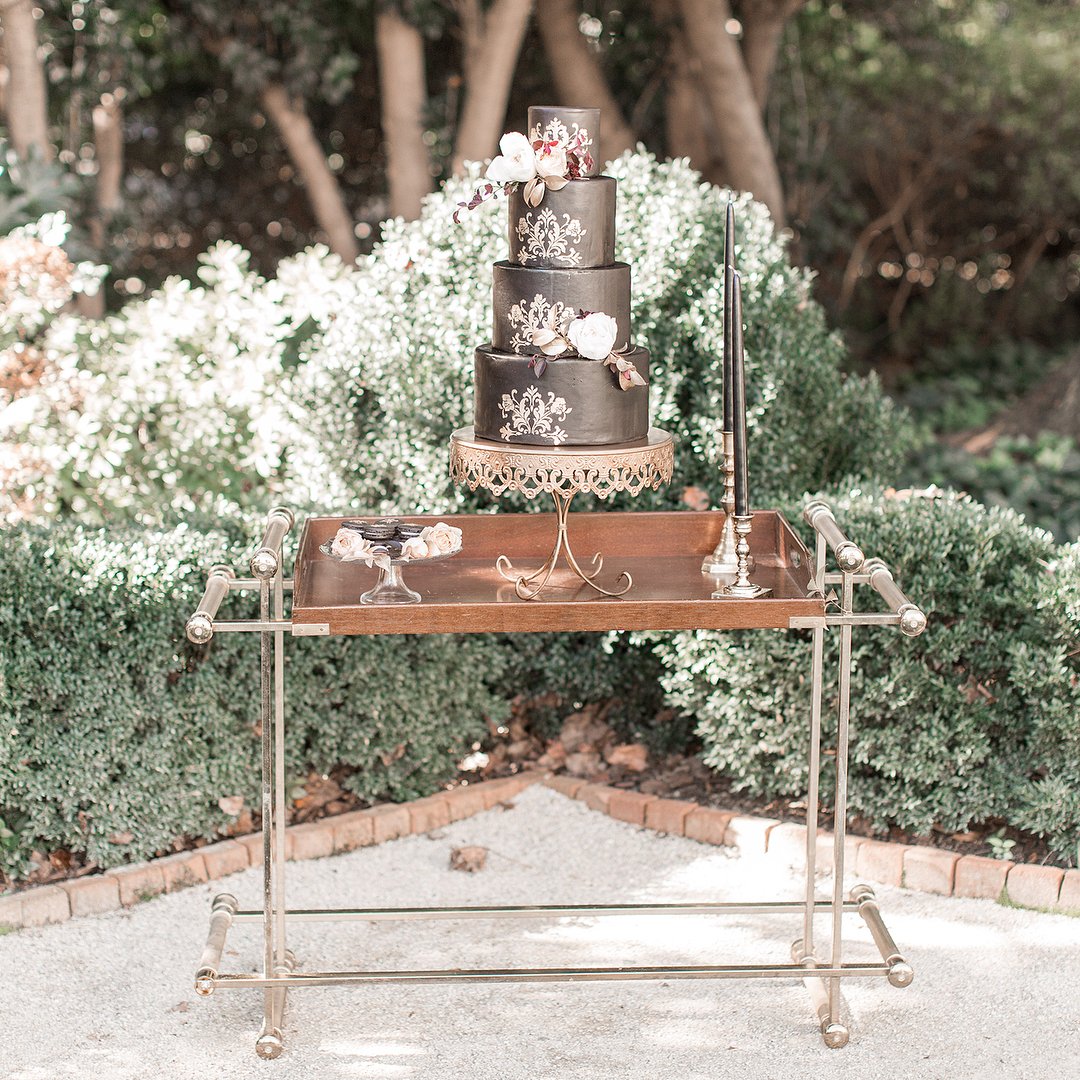 For years there has been a case of "anything goes" when it comes to wedding cakes. We've seen the sophistication of black and white designs, flirty and fun watercolours, eye-catching metallic and even the not-cake, with cupcake towers, donut walls and lolly bars taking over.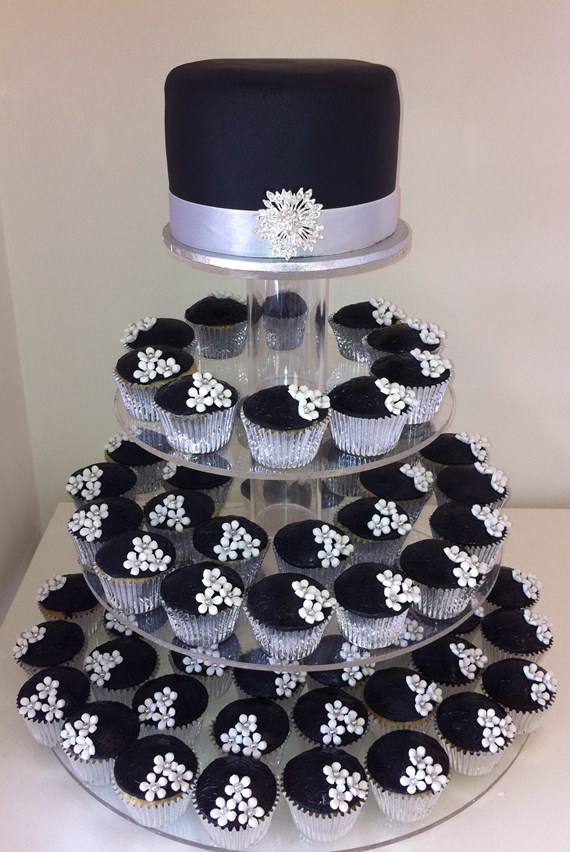 But, in the past, there has been something taboo about a black cake… until now.
When Sweet Valley High actress Brittany Daniel married broker/attorney Adam Touni recently, she opted for a three-tier matte black fondant cake adorned with gold leaf accents and the image of Banksy's girl reaching for a balloon.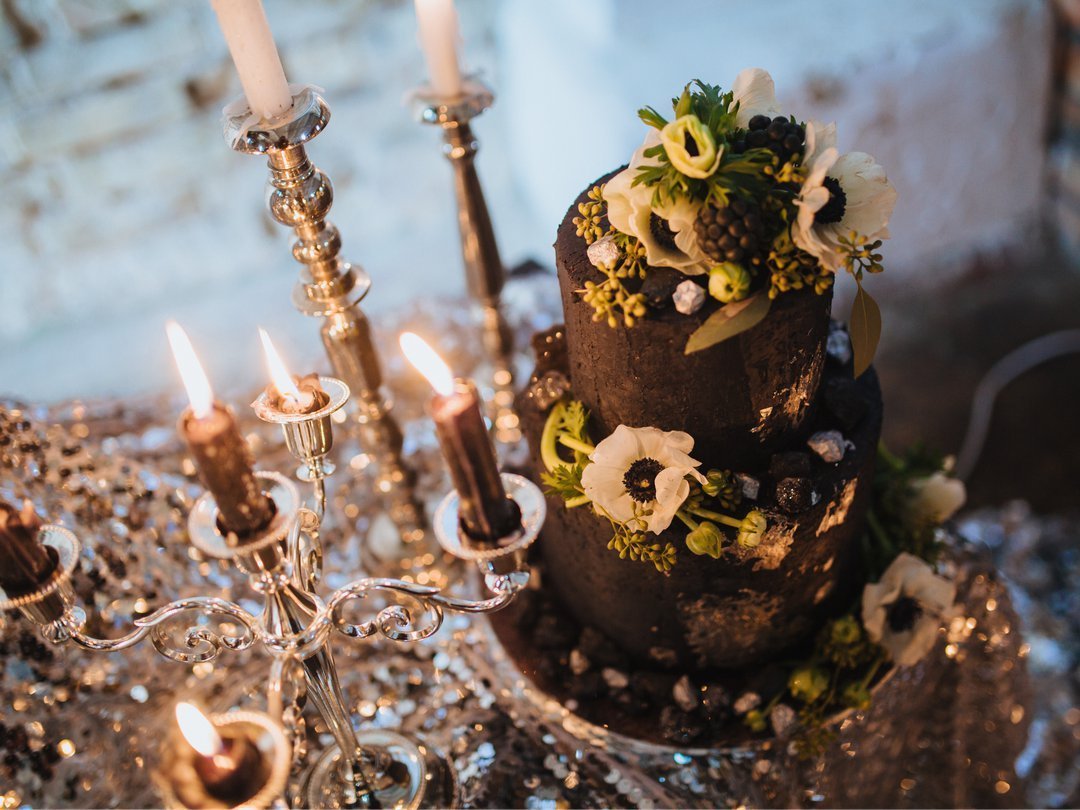 While the thought of a black cake might make your mum recoil, they have a real air of elegance about them and cake makers have found they can really bring out the vibrant colours of anything that adorns the cake and also the decor.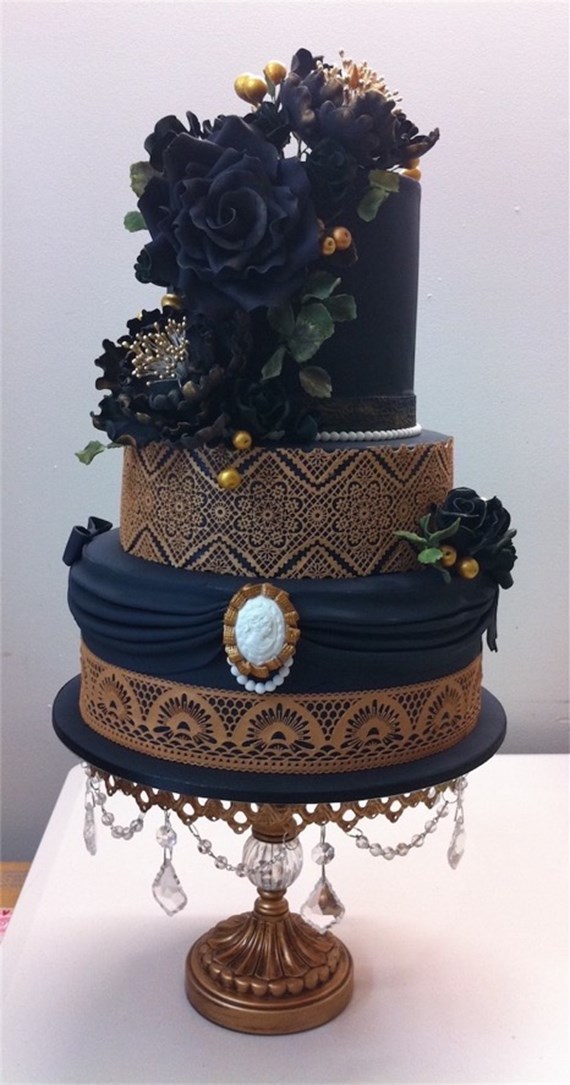 Also, while the trend is emerging, you will be among the first to capture the imagination of your guests with the fashion-forward choice of a black wedding cake.
Even if the rest of your theme isn't geared towards black at all, a black cake can make a stunning statement piece at your reception and will sure to get your guests all a-flutter.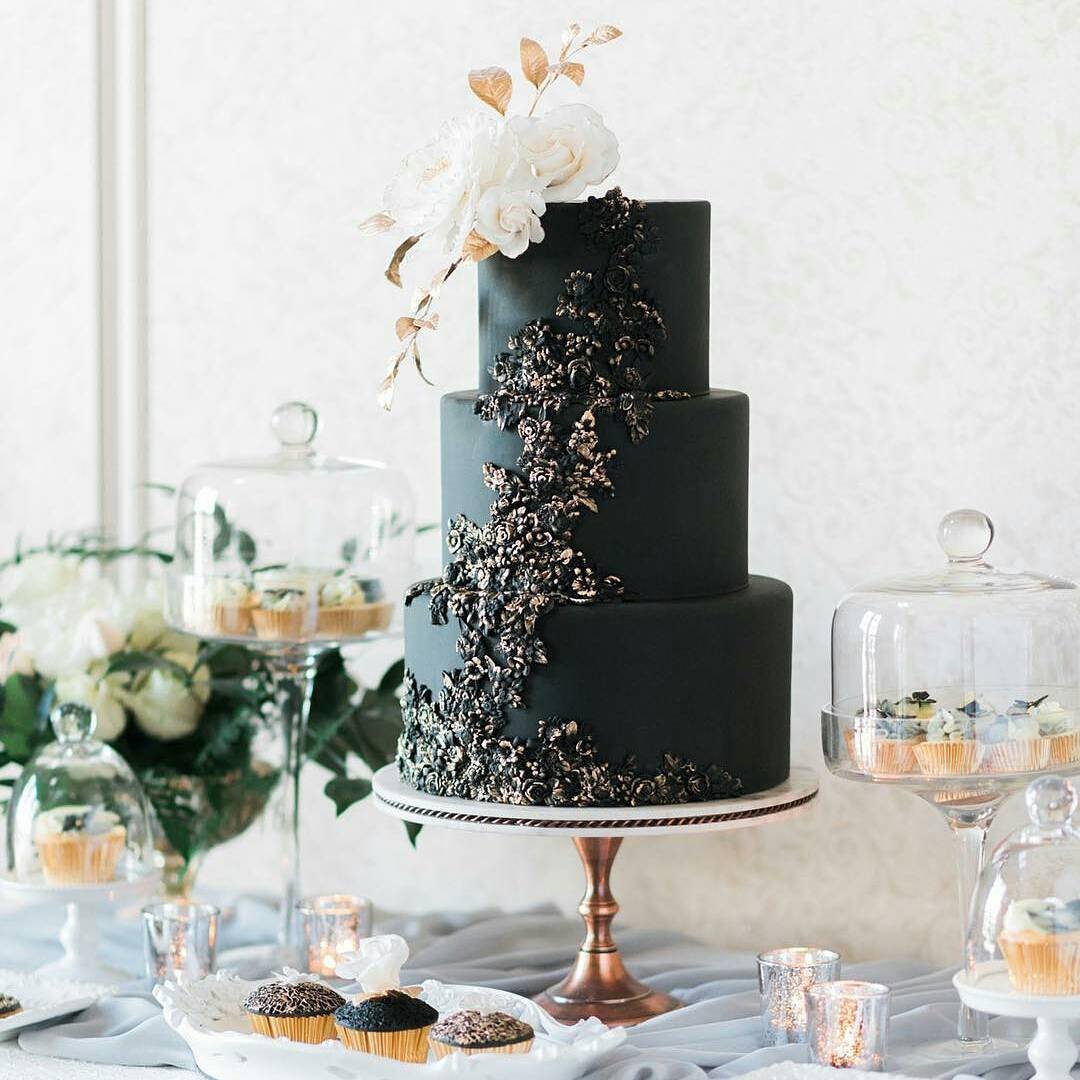 So, do you think you are brave enough to enjoy a black wedding cake on your big day?