From setting your budget to picking a theme, wedding dress shopping to choosing your bomboniere, planning a wedding can be an enormous task for any couple-to-be. Which is why one of the most valuable resources when planning a wedding is to know how your wedding stacks up against other couples.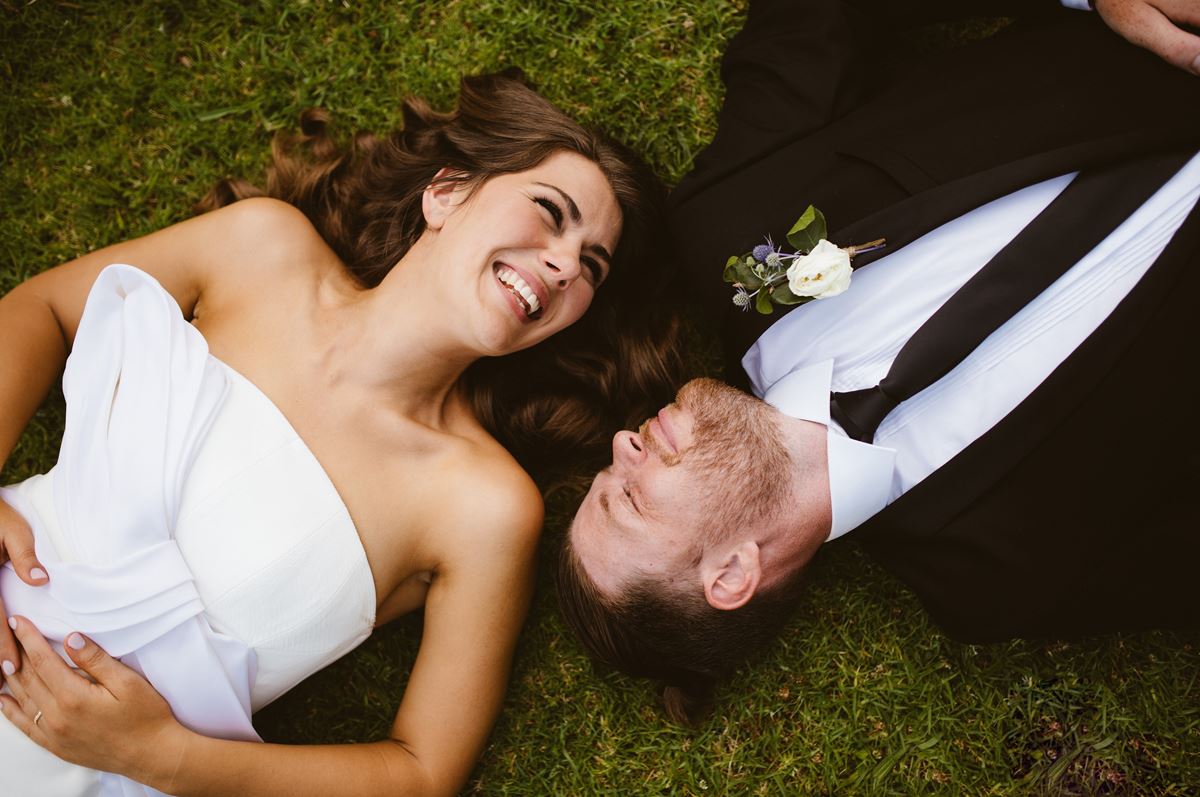 Every year Easy Weddings surveys real Australian brides and grooms to find out how they planned their wedding, how much they spent, and what they were most interested in. More than 3,300 couples participated in our 2017 annual wedding industry report, giving you the most comprehensive and up-to-date picture of the average Australian wedding to help plan your big day.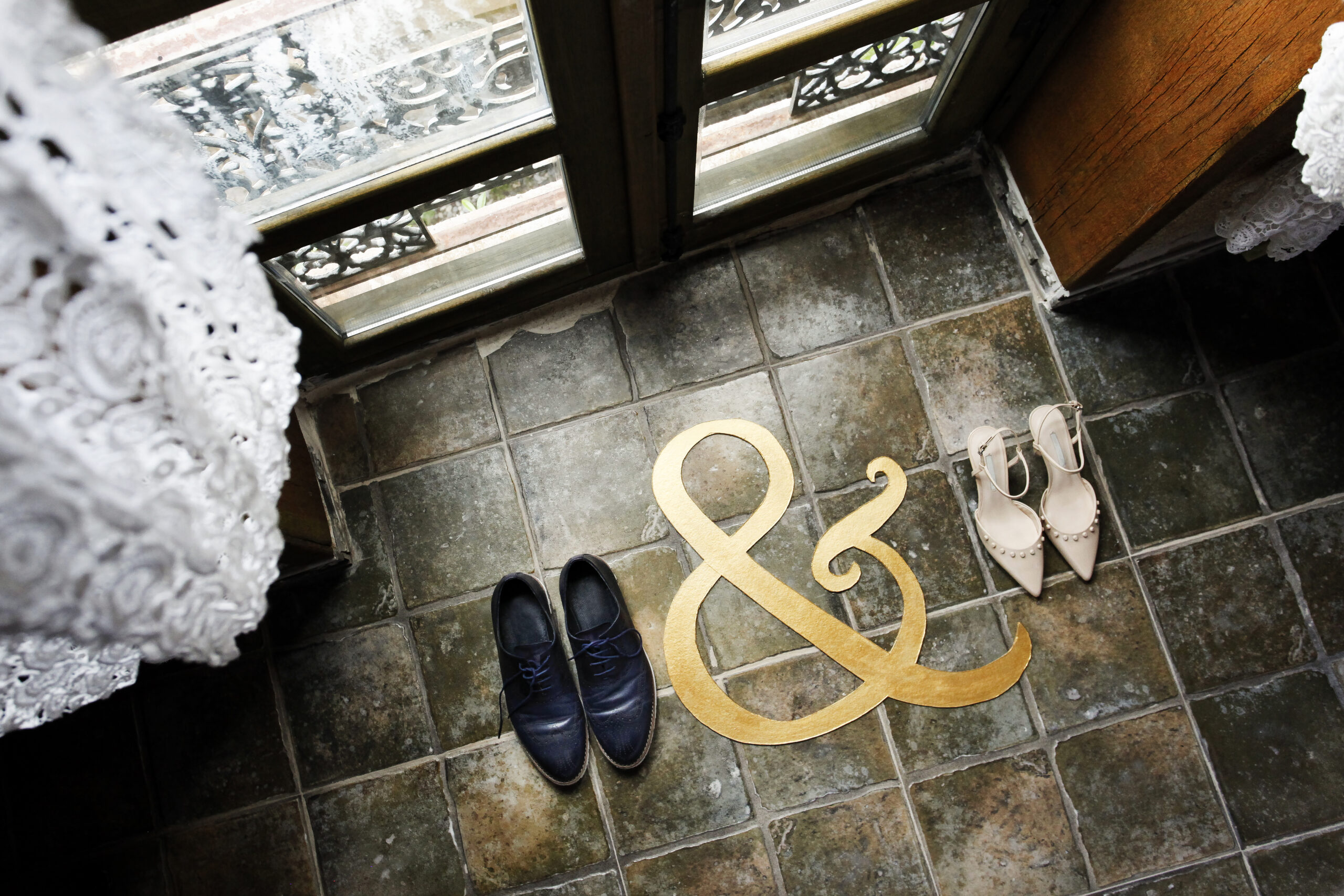 So, who is getting married?
Want some stats to give your persistent mother-in-law the next time she tells you that any engagement over a year is too long? Never fear! The average Aussie couple is actually engaged for nearly two years (or 23 months) before they finally tie the knot.
They're also usually aged in their late 20s. The average bride will be 28-years-old on her wedding day, while grooms are usually 29.
You also have nothing to fear if you feel like you're bucking tradition ahead of your big day. Nearly 30% of all couples who are getting married are already parents before their wedding. And half of us are working towards buying a home before we tie the knot.
The 21st century is well and truly alive.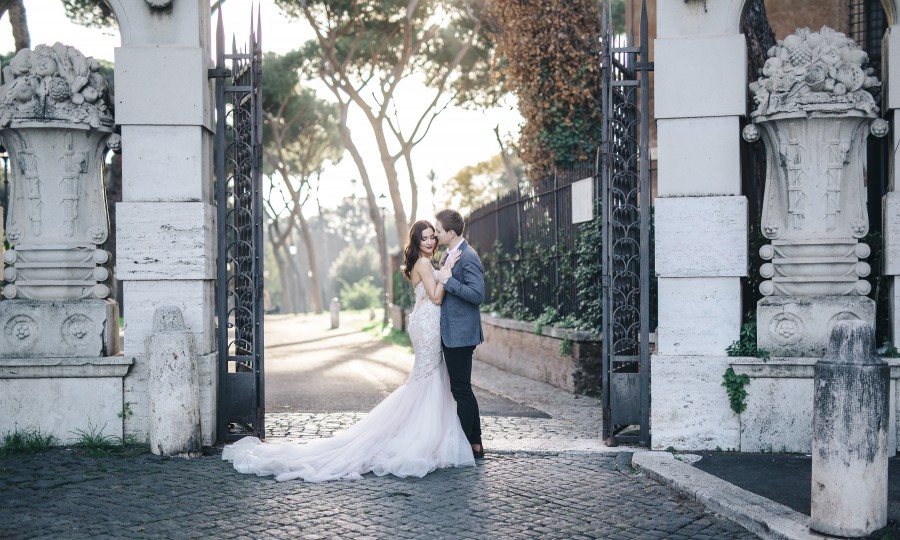 How does your engagement compare?
One question you're surely asking yourself when it comes to getting engaged is "how much does the ring cost?" Get ready to compare, because the average price spent on engagement rings in Australia is $5,134.
Speaking of the ring, 57% of partners who propose brave it and purchase a ring without consulting their partner. Another 26% choose the safer route and choose a ring together.
But what about the actual date? If your partner surprised you with the big gesture between Christmas Eve and New Year's Day, you're actually part of the 9% of all Aussie engagements that take place in just these 9 days! Christmas Eve, Christmas Day, New Year's Eve and New Year's day are some of the most popular dates for people to get engaged. Valentines Day is also one of the most popular dates for couples to get engaged, for obvious reasons.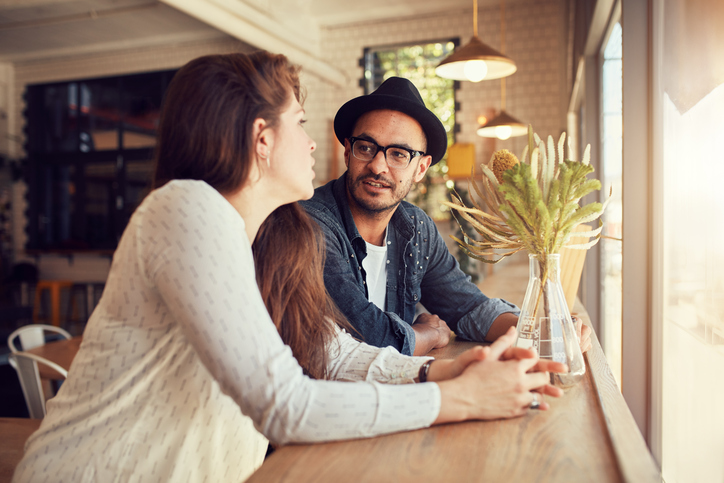 How much does a wedding cost?
No doubt this is one of the biggest questions on your mind after getting engaged. When it comes to planning, knowing what you can expect to pay for each of your services can help make planning your budget much simpler. How much the wedding costs can impact what sort of suppliers and services you book, as well as the day and timeline of your wedding.
While most couples budget $21,236 for their big day, they usually expect to go over that amount by around $4,300. However, in actual fact, the average Australian wedding costs closer to $31,368. But remember, marrying your love is priceless!
To make it easier for you to budget, we've also broken down a lot of what most couples put that money towards. For instance, the average couple spent more than 45% of their budget on their wedding venue. Being the first service that people usually book, locking your wedding venue down will not only help you manage your wedding, it can also help reassure you that you have one of your big costs covered. The average venue will cost around $14,512.
If you're hosting a wedding at your own venue, or have hired a venue without services, you can expect the next biggest cost to be the catering. Couples who bring their own food and beverages into a venue can expect to spend around $9100.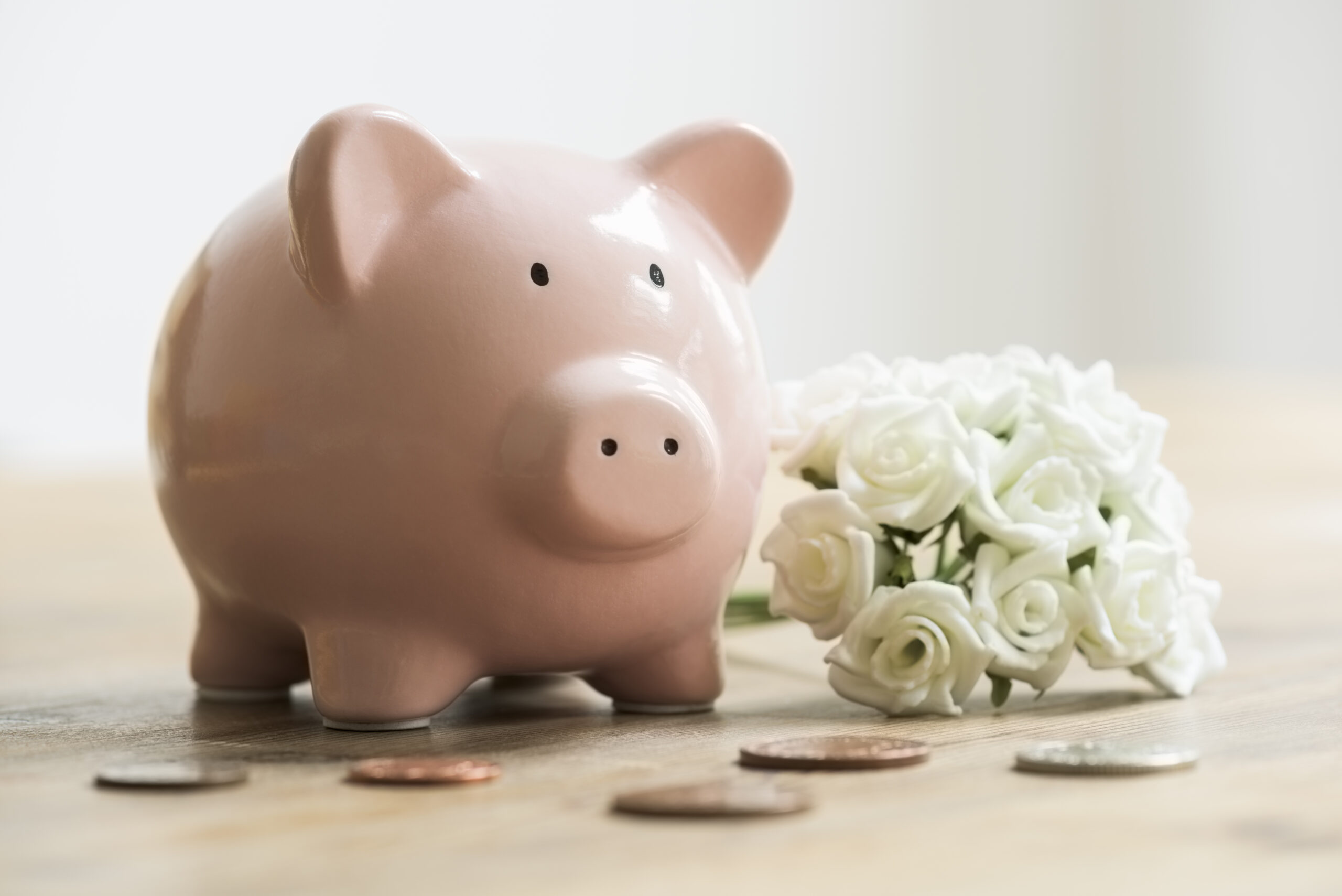 Will our wedding date be popular?
If you're thinking of having your wedding on a Saturday in Autumn or Spring now is the time to start booking. Half of all weddings in Australia occur on just 32 days of the year, and they're all Saturdays!
Fridays and Sundays are the next most popular days for most couples, although we have seen Mondays and Thursdays rise in popularity.
The majority of weddings are for Spring, although March is the most popular month for a wedding. So depending on when you're looking at getting married, getting in early can be key.
You don't always have to worry about how you choose your date though. Unless you have a specific date that's special to you or want to get married at a particular time of year, most couples just pick a date based on convenience.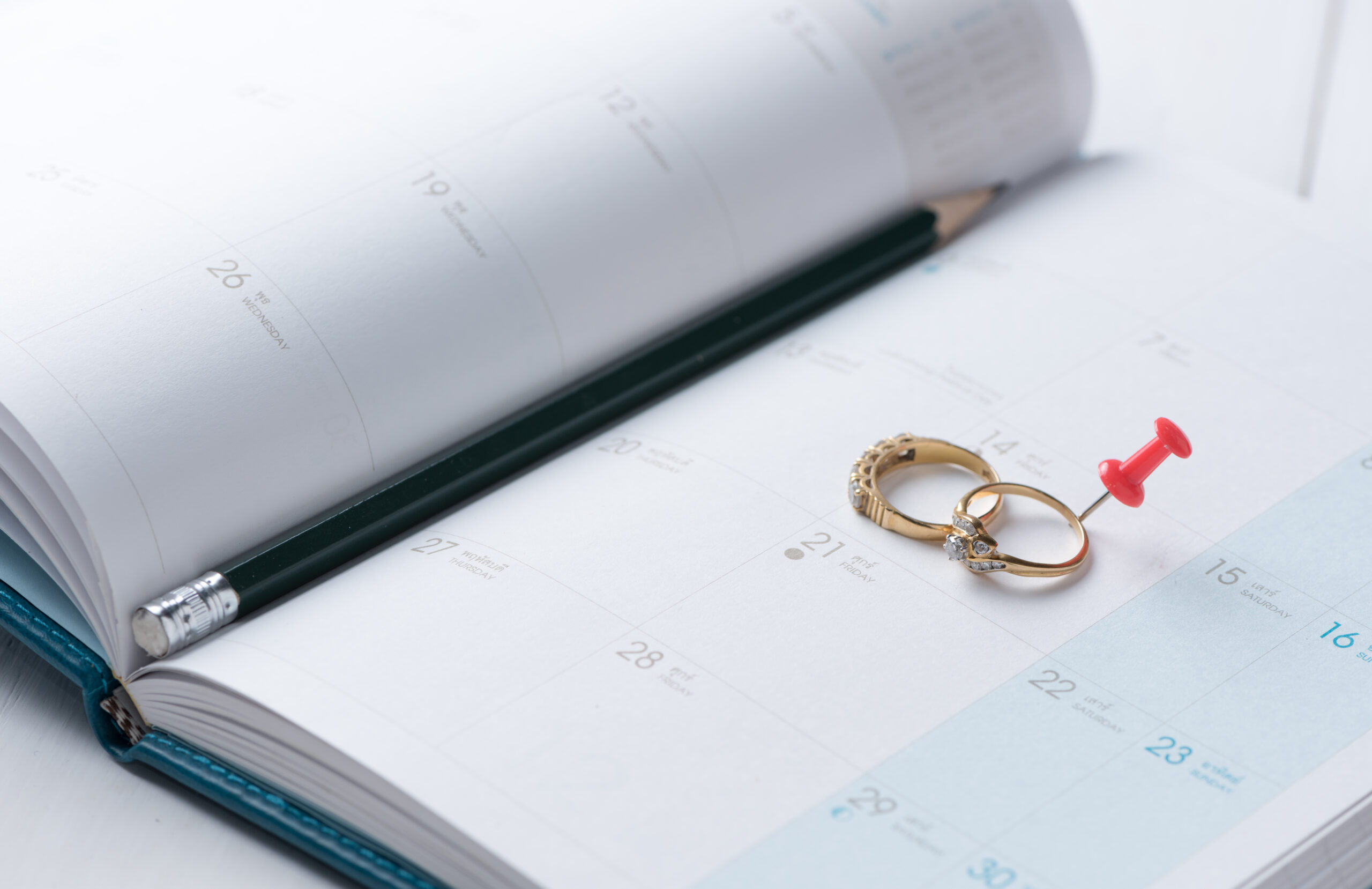 How do same-sex couples feel?
We're not the only ones who were stoked that the government finally legalised same-sex marriage in December 2017. And while our survey was conducted prior to the legislation going through, we found that 82% of all couples believe that same-sex marriage should be legalised.
However, if you're feeling worn down or unhappy with how marriage equality was dealt with last year you're not alone. Prior to the legislation going through, just 6% of all same-sex couples were undecided whether or not they would wait. This was down a whopping 90% from the previous year. Indicating that many couples had already made up their mind before the legislation passed.
Indeed, while they were waiting for marriage equality to become a reality 66% of couples said they'd get married in a civil ceremony regardless (up 164% from the previous year), while 17% said they would go overseas and marry earlier in a country where same-sex marriage was already legal (up 143%).
Just 11% of same-sex couples said they would wait until the government passed legislation to legalise same-sex marriage. So with the legislation being passed their wait is over! We're so pleased you're finally able to start planning your big day.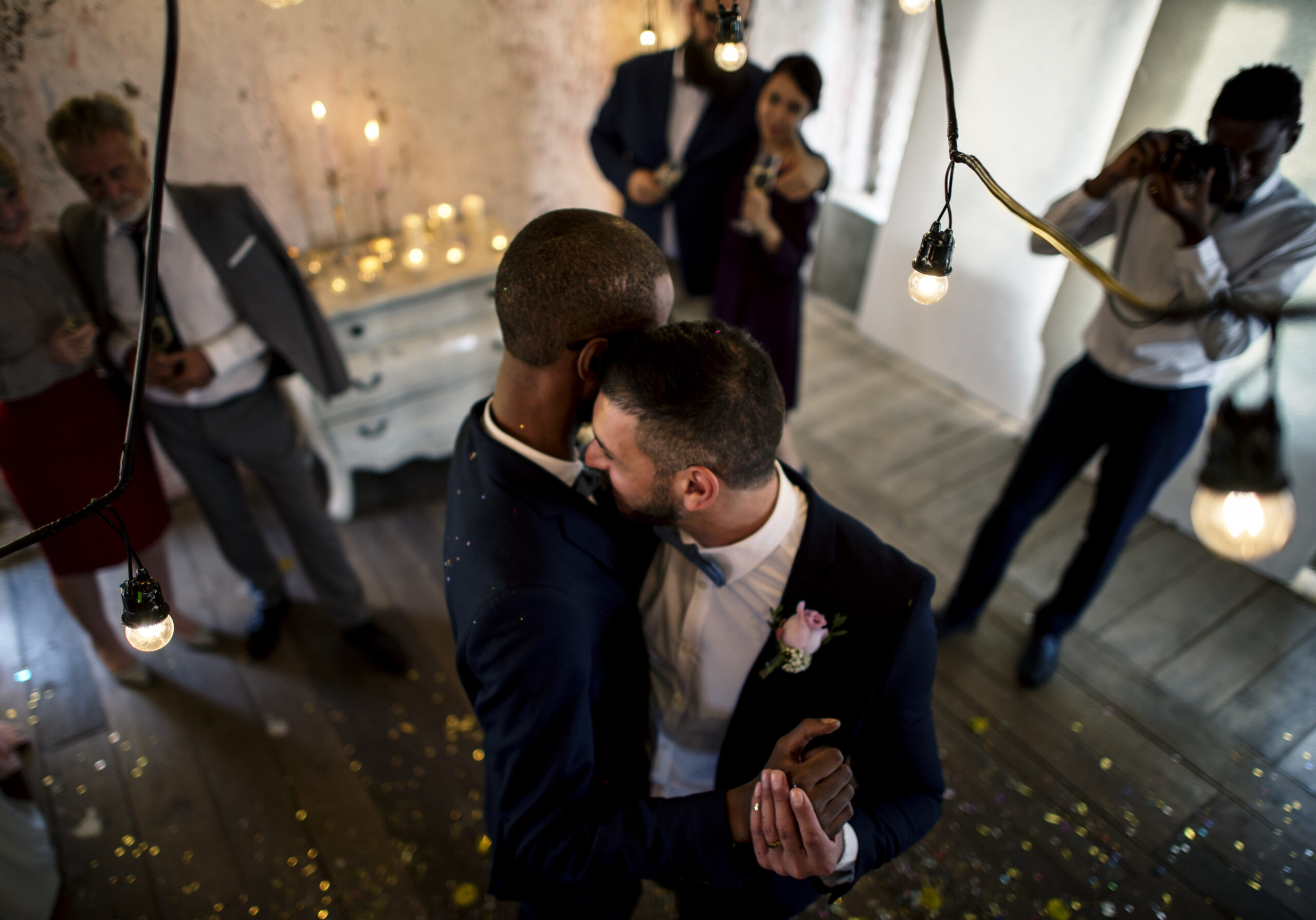 What are the most popular wedding themes?
In recent years, Instagram and Pinterest have played a strong roll in giving us more wedding theme inspiration. If you're looking through your feed, you'll find that rustic weddings are still the most popular wedding theme, followed by classic and traditional, romantic, or garden and outdoors themes.
We have seen more beautiful themes rise up throughout the years. Particularly, bohemium or boho chic themes which are becoming more popular. So if you're looking for some wedding theme inspo you should be able to find plenty of real weddings to work with.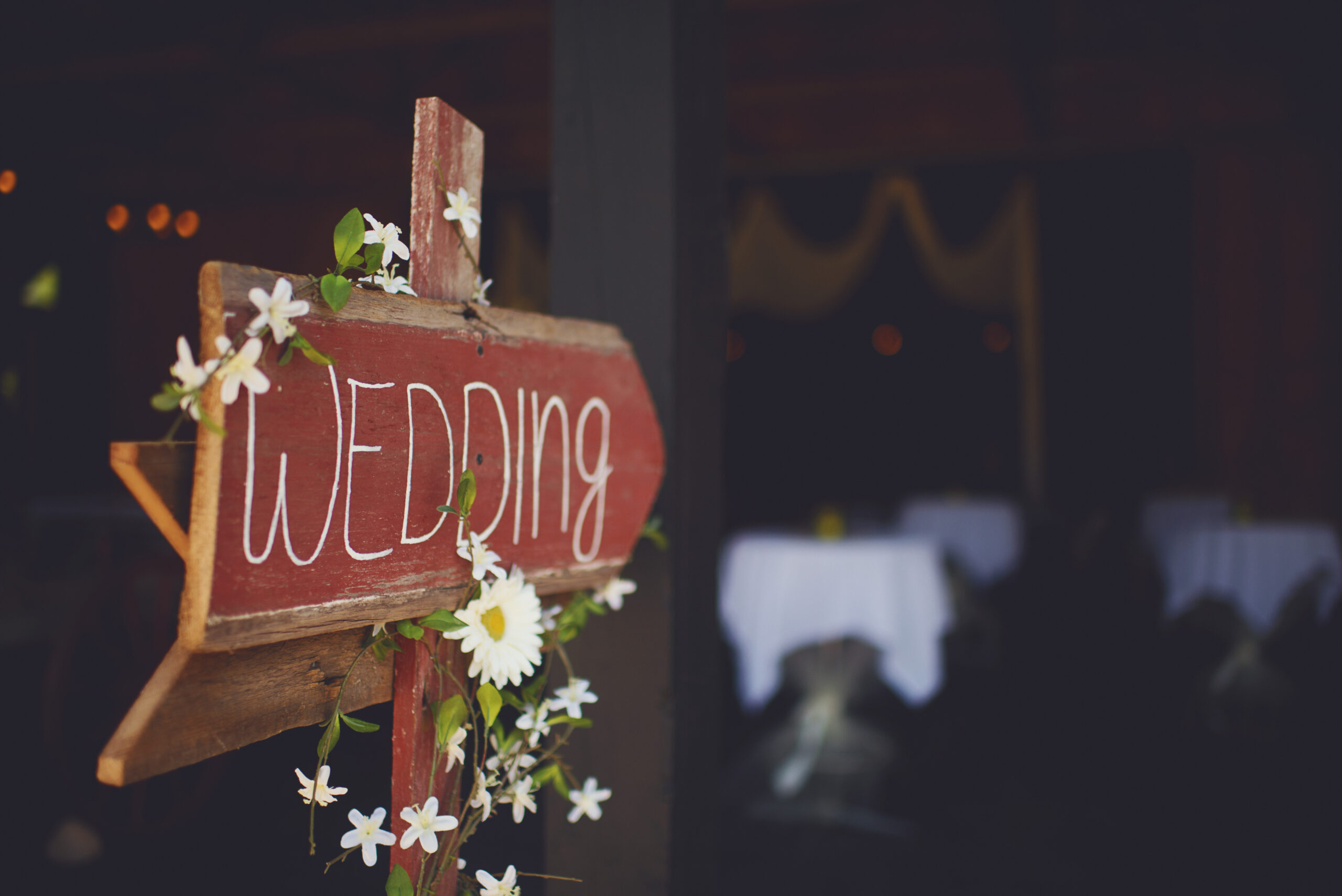 What are the most popular wedding colours?
Blue has remained the most popular wedding colour over the past couple of years. Though we've recently seen white make a comeback as a popular wedding colour, with white bridesmaid dresses, floral bouquets and light decor adding to clean and bright styling. It's no longer just the bride who is allowed to wear white!
Pinks and purples did start to lose some of their popularity over the last year, however, Pantone has named UltraViolet as the colour of the year for 2018, so we're sure to see purples making a comeback over the next few months.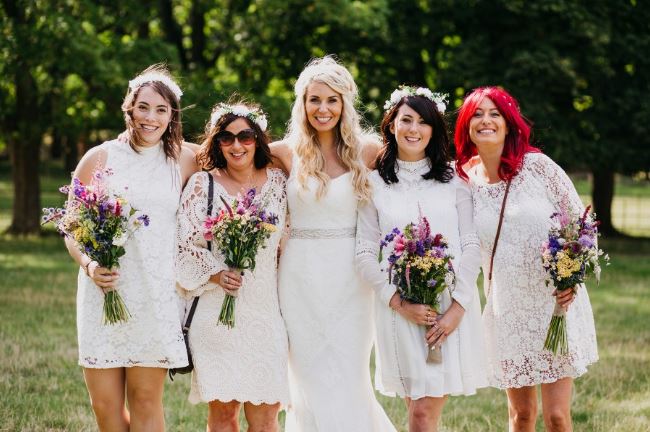 Should we get married overseas?
If you're having your wedding in your home state, you're among 90% of couples who get married locally. Of the remaining 10%, 7% opt for a destination wedding within Australia while another 3% head overseas.
If you're looking for somewhere to get married overseas, the USA is currently the most sought-after wedding destination for Australian couples, followed by New Zealand and Fiji.
Interestingly, in 2017 the USA  was also the most populous country to have legalised same-sex marriage. The same year we saw a 142% rise of Aussie same-sex couples saying they would get married overseas before marriage equality was made legal in Australia. Coincidence?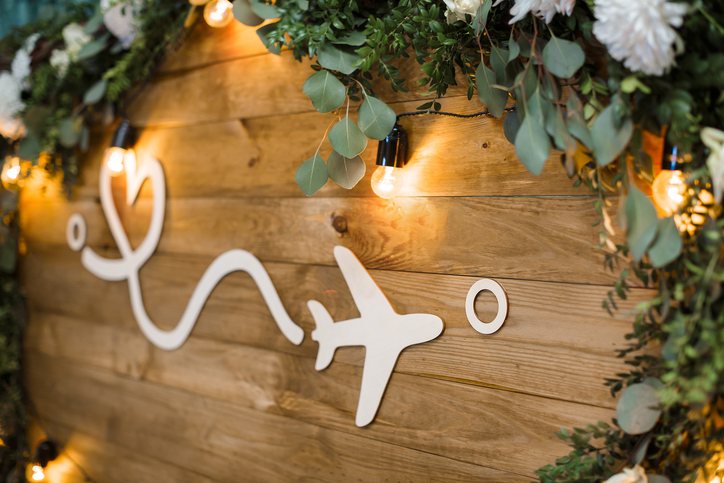 When should I book my suppliers?
There are an incredible amount of people involved in helping you plan your perfect day. From venues to transport, celebrants to photography, being able to know when you should be looking for a vendor is key.
We've put together our ordered list of how the average Australian wedding is put together, as well as other information that might be useful for you planning your big day.
Wedding Venues
Wedding venues are the first point of call for most couples, with 91% of other couples hiring a venue, and 11% falling in love with their venue so much they will specifically choose their wedding date based on whether that venue is available.
Wedding Dresses
There are very few little girls that grow up without imaging the amazing dress they will someday wear on their wedding day, and you'll be pleased to know that modern Australian brides are no different! If you are looking at finding your perfect dress but not sure about your budget take some advice from those who have come before you. 29% of other brides said that if they found their perfect dress budget wouldn't be an issue, they would just buy it anyway!
Wedding Photography
Wedding photography styles have been changing over the years, so it's no surprise that 80% of couples are opting for more natural and candid wedding photos to traditional posed images. Other couples were also the most pleased with their photographers when they were offered a sneak peek at their photos within 24 hours of their wedding day. Something to keep in mind when you're looking for suppliers.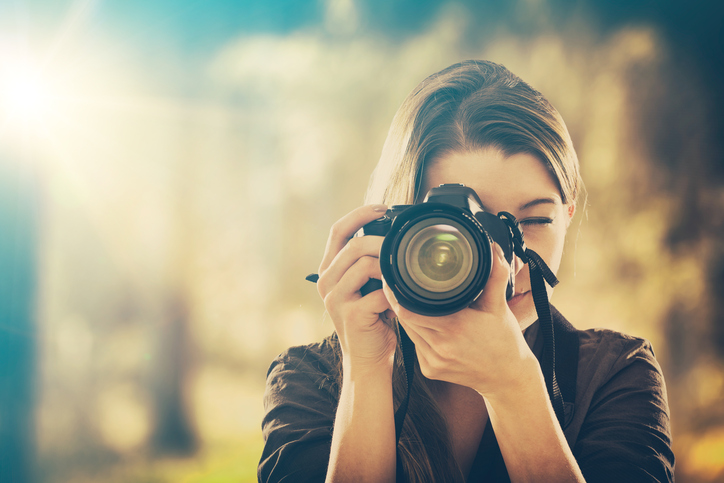 Marriage Celebrants
When it comes to making sure you click with your celebrant you want to make sure they tick all the boxes. The last thing you want is to be standing at the altar with someone you just don't gel with! You're not alone in this either. Other couples recommend being able to spend time with your celebrant before the ceremony to make sure the day is customised to your style and needs.
Wedding Cars
Wedding cars can be a tricky part of the big day depending on how many people you have to transport or how many people are in your bridal party. If you're not sure whether to go for more cars or less it could be worth looking at what people have done before you, with the all or nothing approach being most popular. The number of couples booking two or three cars is going down, while those booking just one car has gone up by 188%, and those booking more than four cars up by 44%.
Videography
Videography is one service that some couples choose to go without, with just over half of all couples choosing to have someone film their wedding. Of those, 48% hire someone with the professional skills while 9% have their day documented more simply by a family member or friend.
Catering
If you've hired a venue that doesn't provide catering or are hosting your wedding at your own venue, knowing what styles of catering are most popular can be very useful. For instance, finger food catering is becoming more popular at weddings across Australia, up 25%. However, sit down meals still remain the most popular option for most couples.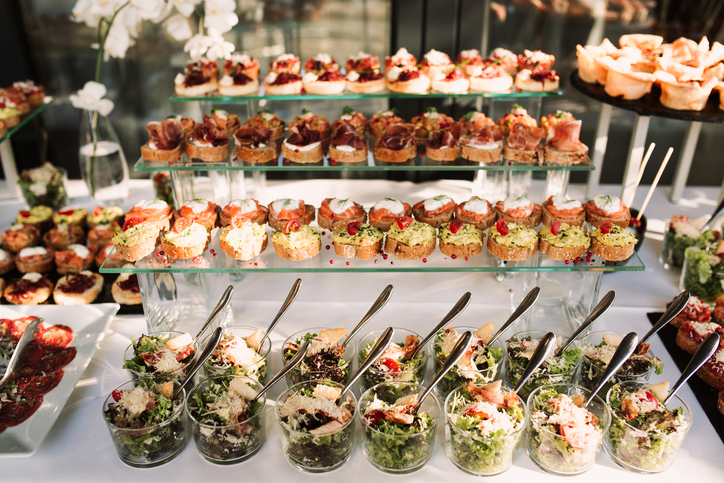 Wedding Hire
Wedding hire is another useful service for DIY couples or couples who need to bring equipment into a particular venue. In fact, it's becoming more and more popular, going up by 58% over the last year. What's even better than a rise in popularity? The cost of wedding hire has gone down significantly, dropping a massive 42%.
Wedding Music
There's nothing worse than getting ready to get up on the dancefloor at a wedding and not having the music to match it. Wedding music can be a massive consideration in the mood of your day. Just 7% of couples choose to organise their own music. Another 65% hire a DJ to get the tunes pumping, while 35% book a wedding band. Whatever you choose, make sure your favourite song is on the playlist!
Formal Wear
If you're a groom who wants to use your wedding as an excuse to expand your wardrobe, you're not alone! The amount of grooms who hire their suits has dropped by more than half. Instead, many grooms are opting to make the investment and buy their suit off the rack.
Decorations
When it comes to your wedding day and theme, you want to make sure that it reflects you. More than half of all couples choose their decorations based on their own theming and what they have in mind, rather than being influenced by someone else. 27% of couples also choose to DIY their own decorations rather than having someone else do it for them.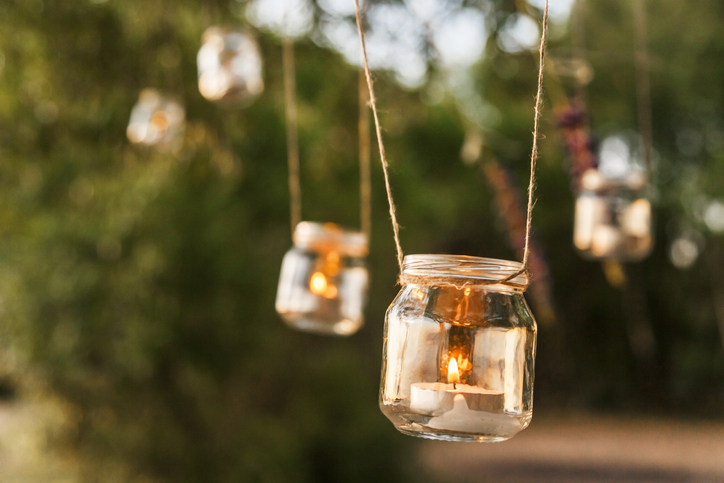 Bridesmaid Dresses
Despite it becoming more popular to have no bridal party at all, most couples still opt for between 7-10 members involved in the bridal party for their wedding. The larger the bridal party, the more strain it can put on planning and budget. When it comes to bridesmaid dresses, nearly two-thirds of couples say they spend less than $200 on each dress. Which leaves more money for shoes, hair and makeup!
Wedding Invitations
If you've been thinking of making your own invitations but aren't sure about how much time it might take, it might be useful to know that we're actually seeing fewer couples take on the stress of making their own invitations. Instead, more people are choosing to go with designated stationery suppliers for their invitations. Sending Save the Dates over email is also becoming more less of a faux pas, going up by 85% in the last year.
Wedding Cakes
Cake taste testing is perhaps one of the best parts of planning a wedding. Who doesn't love cake?! Especially when vanilla and chocolate mud cakes are becoming more and more popular, with fruit cake on the decline. But once the question of what flavour cake has been answered, the question is how much cake to have. Most couples are now choosing single-tiered cakes for their big day, which makes sense as we see more cakes paired with other sweet treats such as cupcakes or doughnuts.
Wedding Flowers
When it comes to choosing flowers for their big day, many couples know they want flowers but are lacking knowledge in what sort they should have. That's where florists come in, with most couples recommending finding a florist who can share knowledge about what types of flowers will look best together and what will actually be in season for the big day.

Photo Booths
There's nothing like getting a few props and jumping into a photo booth to make some fun unique memories of your big day. This reason could be why more than half of all couples are either hiring or making a photo booth for their wedding. The bonus? Hiring a photo booth has also dropped in price.
Hair and Makeup
When it comes to hair and makeup, you want to make sure that you look like you when you walk down the aisle, with the least amount of stress possible. More than 80% of brides still choose to hire someone to do their hair or makeup for the day. However, we've seen a rise in brides risking it and skipping a trial with their makeup artist. 16% of people say they would skip the trial before the wedding!
Bomboniere
Bomboniere is a tradition that has stood the test of time and most couples still have some form of the mini gifts on their day. Food items such as chocolates, cookies and lollies are still very popular. We've also seen some cool ideas such as candles or potted succulents becoming more popular! When it comes to spending money on bomboniere though remember that all those little things add up. Nearly two-thirds of other couples say they would only spend between $1-$5 on each piece.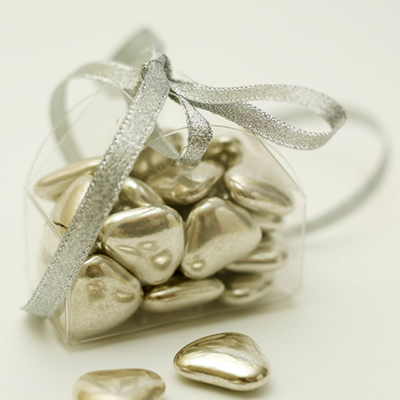 Honeymoons
When the wedding is all said and done it's time to relax on your honeymoon! Understandably, more than half of all couples take between one and two weeks off for their honeymoon immediately after the wedding. The average Aussie couple also spends another $7603 on their honeymoon, in addition to their wedding costs.
So there you have it! This is what the Australian wedding industry looks like today. We'll keep an eye on these trends, themes and costs throughout 2018. But if you've been inspired to plan your wedding, check out wedding suppliers here.