While some brides feel that there's just no substitute for fresh flowers on their wedding day, others think that the practicality of artificial flowers makes them the obvious choice. If you're considering artificial wedding flowers, here are the answers to some of the common questions you may be asking: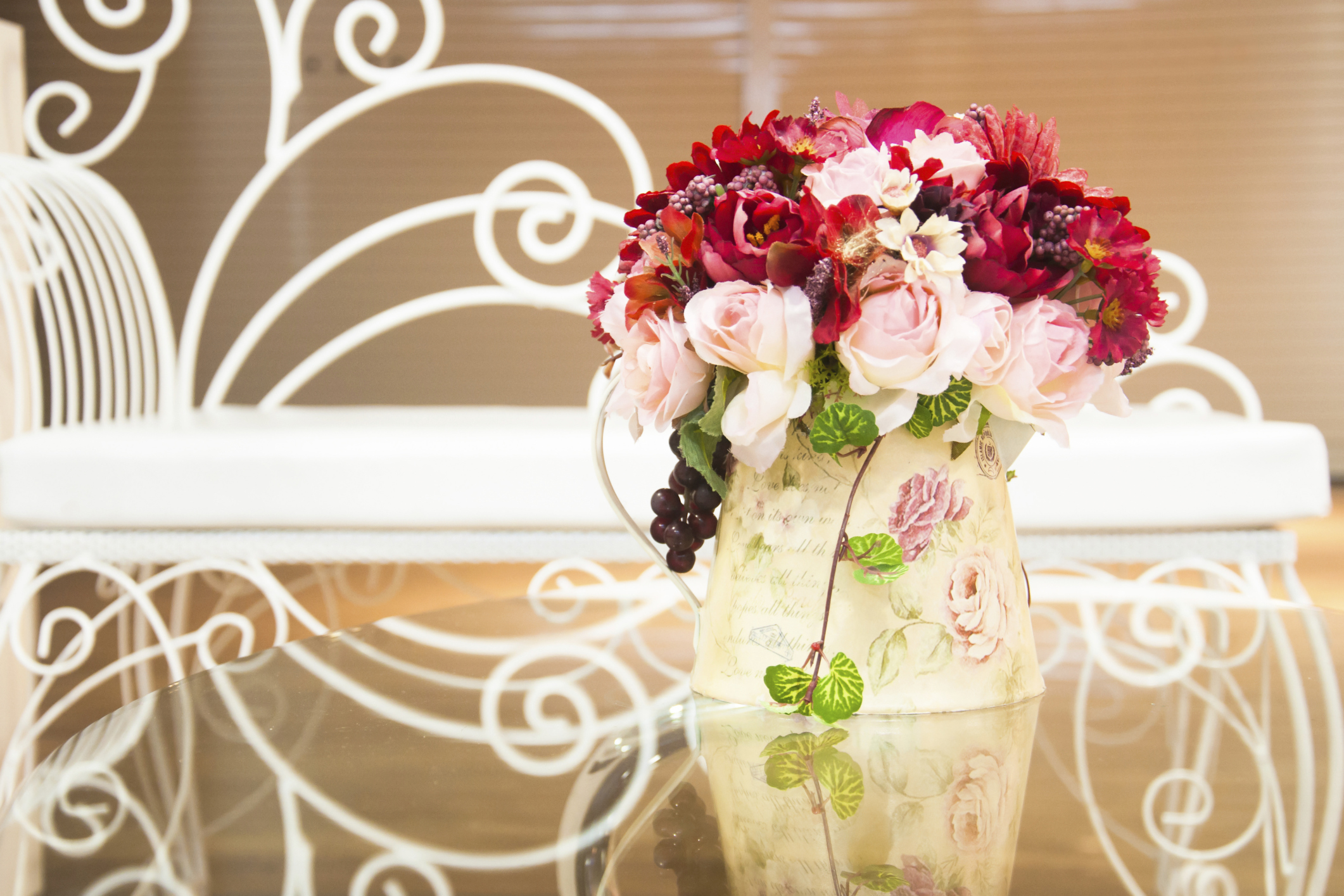 Are artificial flowers cheaper than fresh flowers?
The difference in cost between fresh and artificial flowers depends on the quality of the artificial wedding flowers you choose, and the cost and seasonality of the fresh blooms you have your eye on. If you want to have seasonal flowers that are grown locally, there probably isn't much difference between fresh and artificial costs, and if you are having high quality artificial flowers they may actually be more expensive. However, if you have your heart set on rare and exotic blooms that are out of season, you will save a lot of money by having artificial ones made.
Flower arrangements and bouquets take the same amount of time for your florist to make, whether they are fresh or artificial, so the labour costs will be the same. The only difference is that artificial arrangements can be made well in advance which may reduce the price slightly.
Will my guests know they're artificial?
The answer to this question depends on where your flowers are going to be and whether your guests will be able to touch them or not. Artificial flowers are now made in a wide range of materials that make them very realistic to look at, but they don't feel and smell like real flowers if you get close to them.
The chances are your guests wouldn't realise that your bouquet or your arrangements at the wedding ceremony aren't made from real flowers. However, if you use artificial flowers as centrepieces for your tables your more observant guests will probably notice, and they are usually the ones that will care.
One of the perks of artificial flowers is that they will be absolutely perfect, with none of the flaws that you get in fresh flowers. Sometimes this can be a disadvantage if you want your guests to think your flowers are real.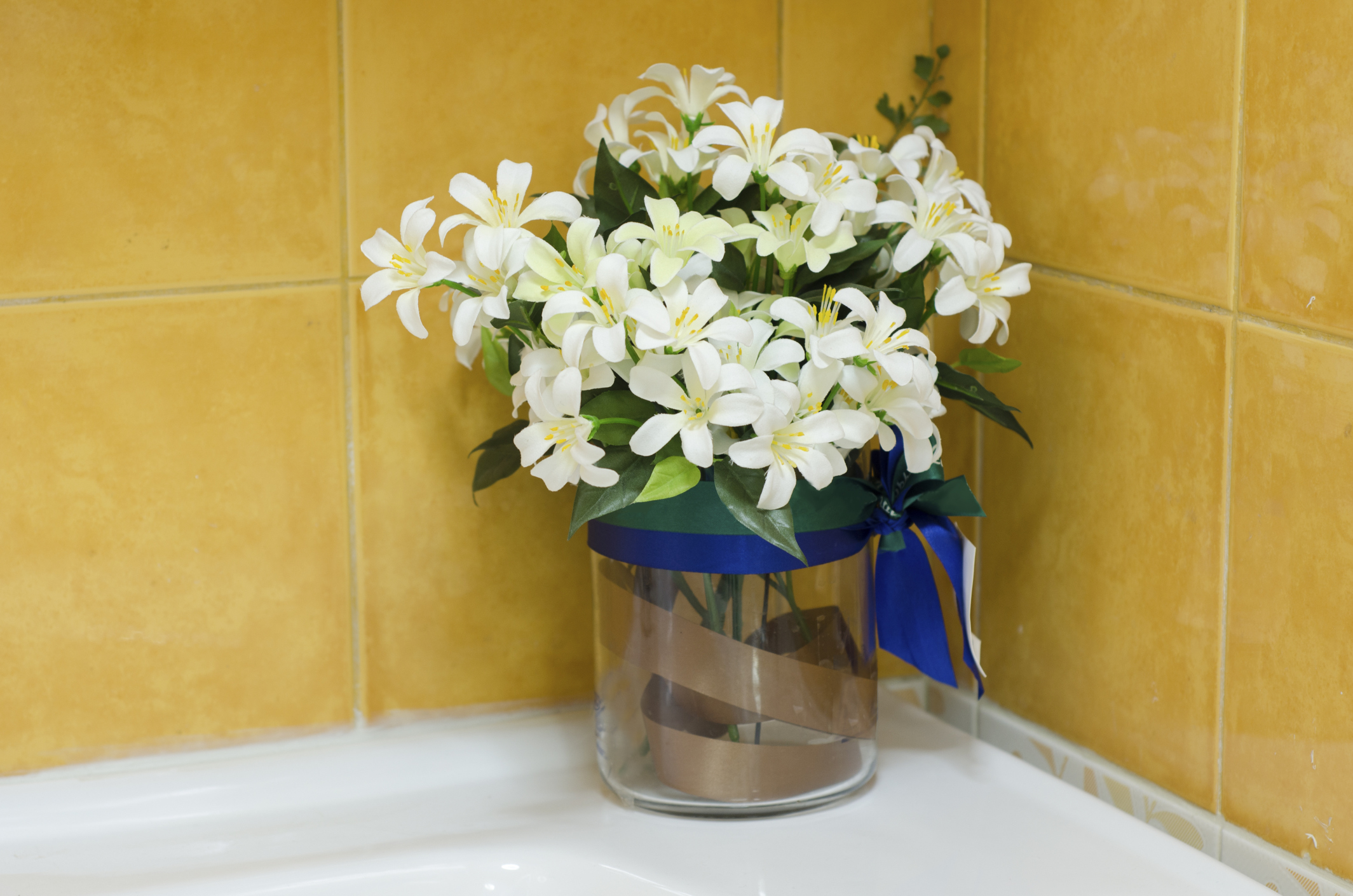 What are the advantages of artificial flowers?
There are a number of practical reasons to choose artificial flowers over fresh ones:
You can keep them and give them to friends or family
They won't wilt in hot weather and don't have to be kept in water
They are lighter than real flowers making your bouquet easier to carry
They are made in advance avoiding last minute stress
They're unscented so you can use other fragrances without clashes
You can have any colour you choose and the exact colour is guaranteed
As with every aspect of your wedding, the final decision over the type of flowers you have is down to your personal choice. If you feel your wedding would be missing something without fresh blooms, you should go with your gut instinct, but if you would just like beautiful decorations that you can keep to remember your wedding day, modern artificial flowers can be just as stunning as fresh arrangements.