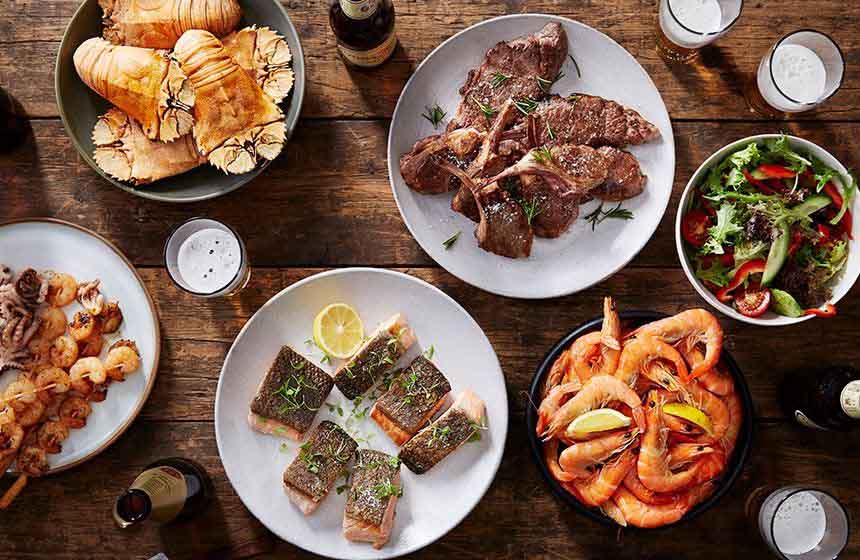 These alternative wedding food options will be sure to delight your guests. Warning: food comas imminent.
A Latino feast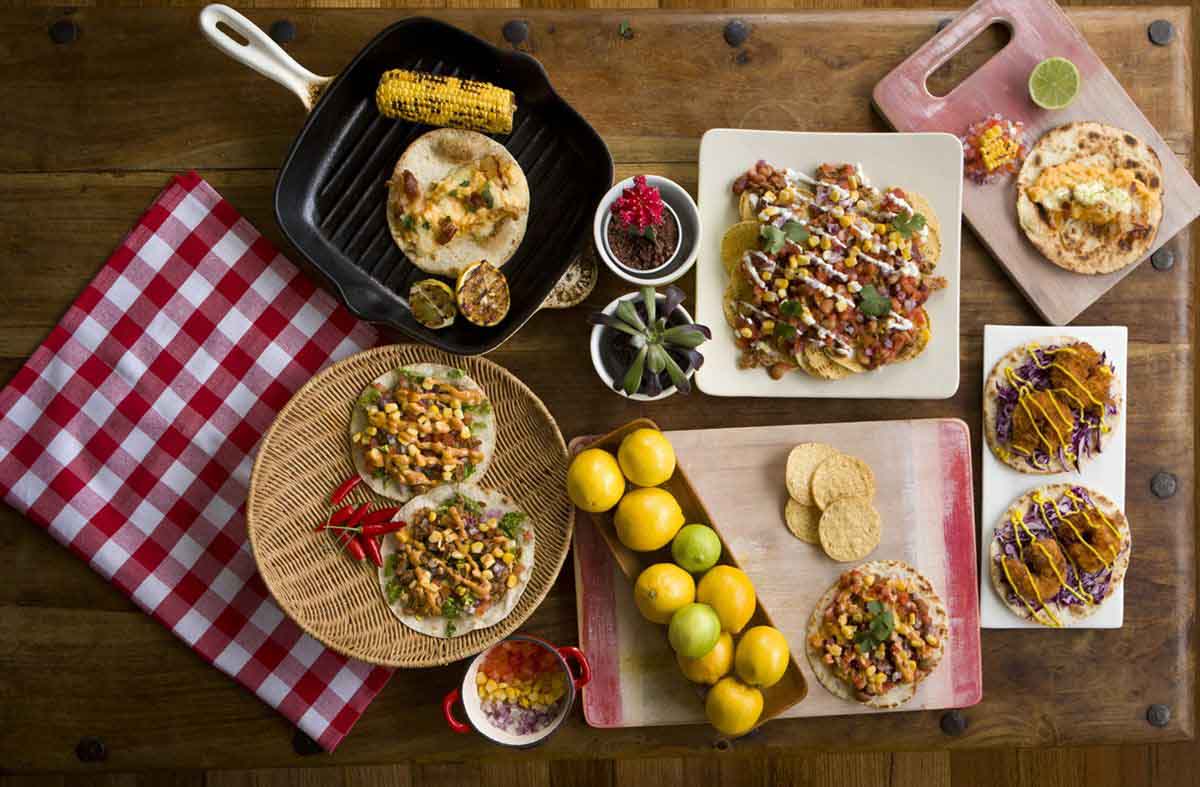 No doubt you've probably enjoyed tacos and other Latino treats at home or at a restaurant, but as wedding food they aren't quite so common. Tacos makes great alternative wedding food because they can be eaten sitting or standing, they can include many different fillings (great for people with dietary requirements) and they are easy to prepare. Delicio
Profiterole wedding cake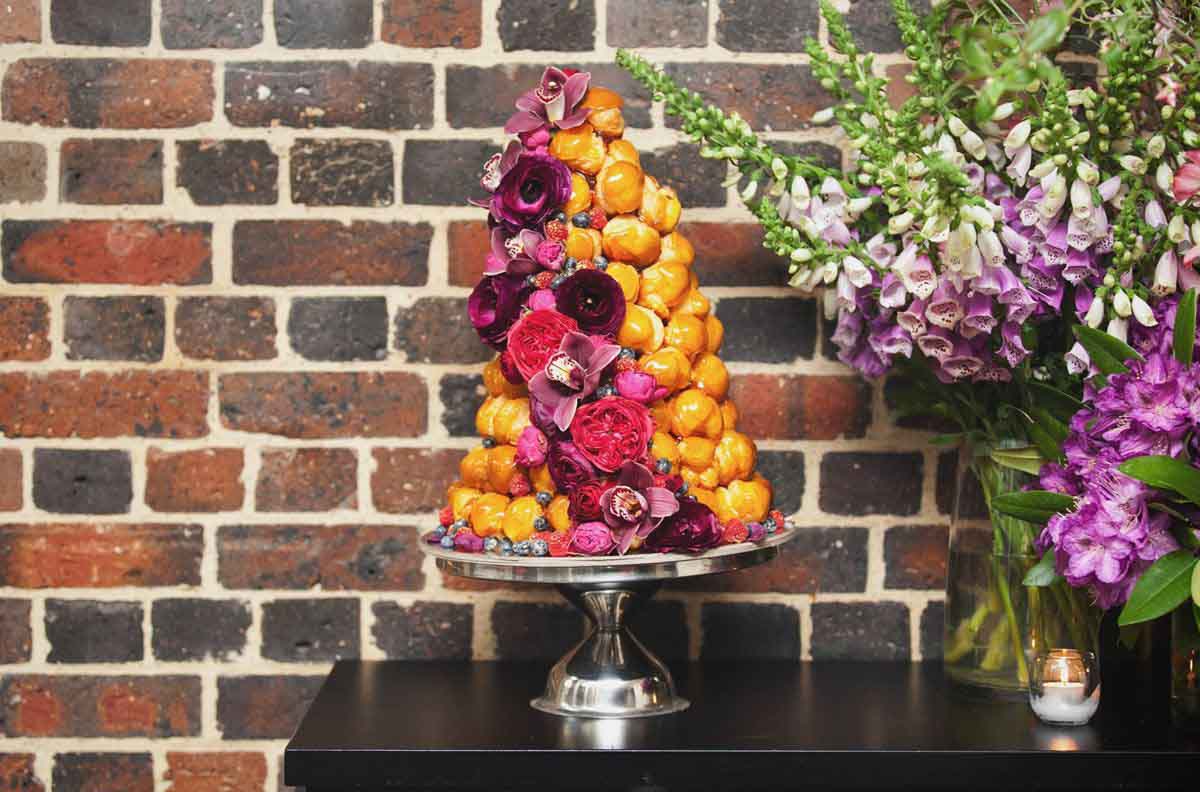 Here's a variation on your wedding cake that you may not have thought of. While the cutting-of-the-cake ceremony may prove a little less exciting, guests will have no complaints about going home with one of these delicious cream filled pastries.
Save the Date biscuits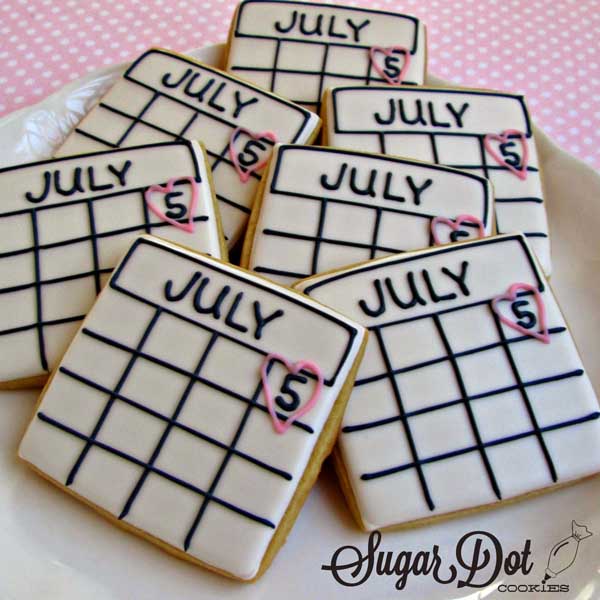 What a genius idea. Rather than sending out save the date cards, try sending out save-the-date biscuits that look like a calendar marked with the date of their wedding as this bride did. Clever and delicious.
Ice-cream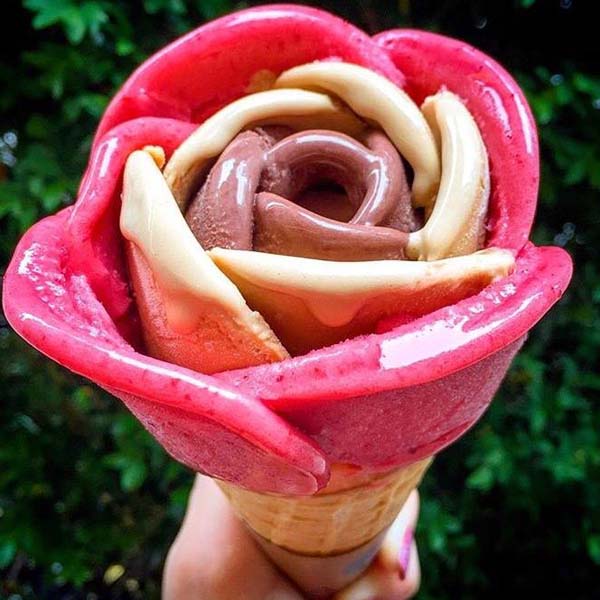 If you're a true ice cream lover, why not enjoy it on the happiest day of your life? For something more out-there, this American company serves mouth-watering flavour combinations in the shape of a rose. How sweet!
A doughnut wall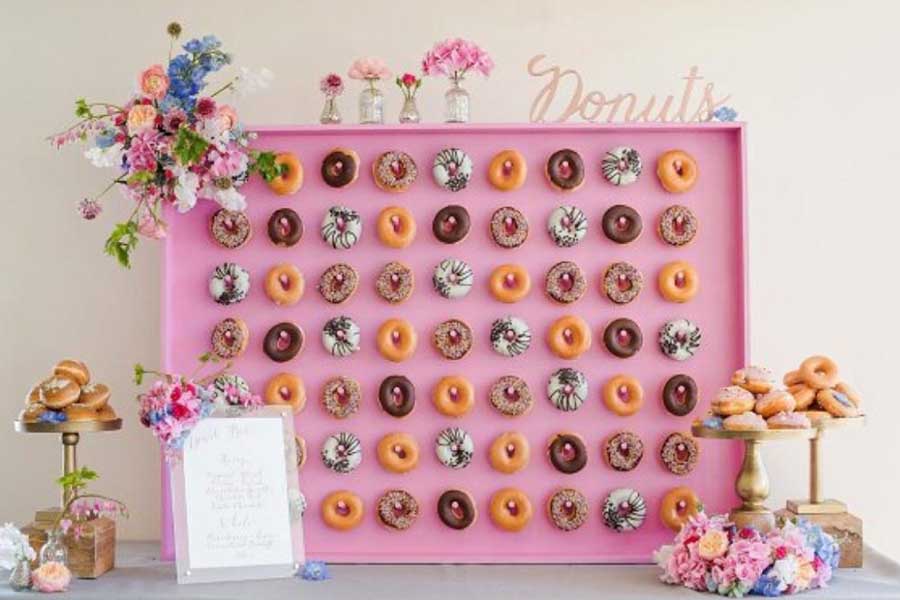 Well, this is our idea of heaven, a whole wall of doughnuts: chocolate doughnuts, plain doughnuts, doughnuts sprinkled with icing, chocolate chips and sprinkles. Need we say more?
An ice fountain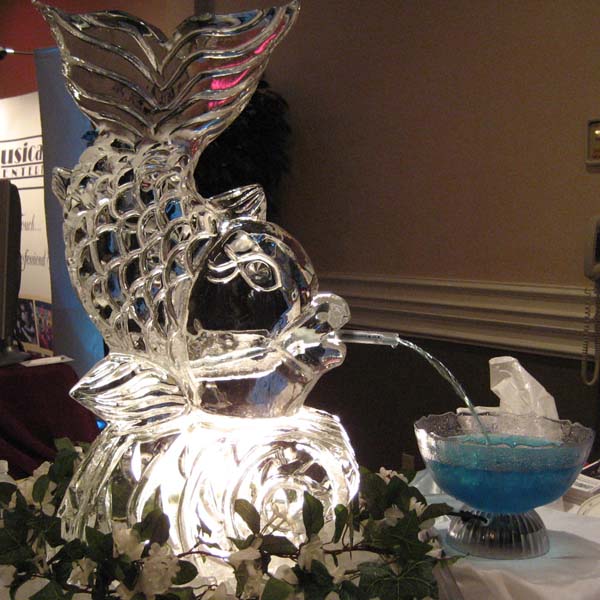 Whether just for decoration – or to actually keep your drinks icy cool, ice fountains are a modern twist on the humble ice sculpture and they can be created to serve both alcoholic and non-alcoholic beverages.
'Interactive' food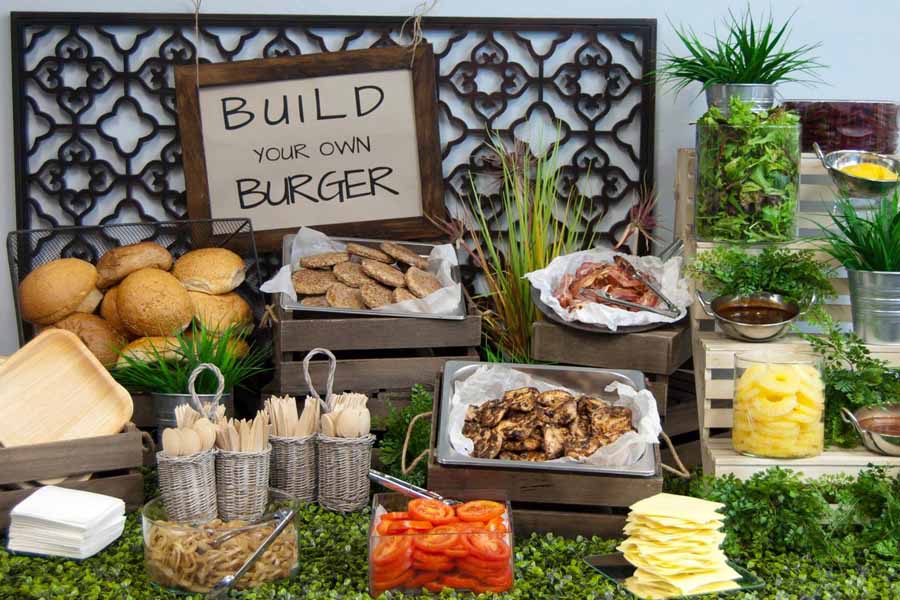 Allow your guests to 'build' their own food and beverages. Be it a hamburger they build according to their personal preferences, or a cocktail station where they can mix their own drinks, the idea of 'interactive' will add a touch of the novel.
Seasoning… is in season?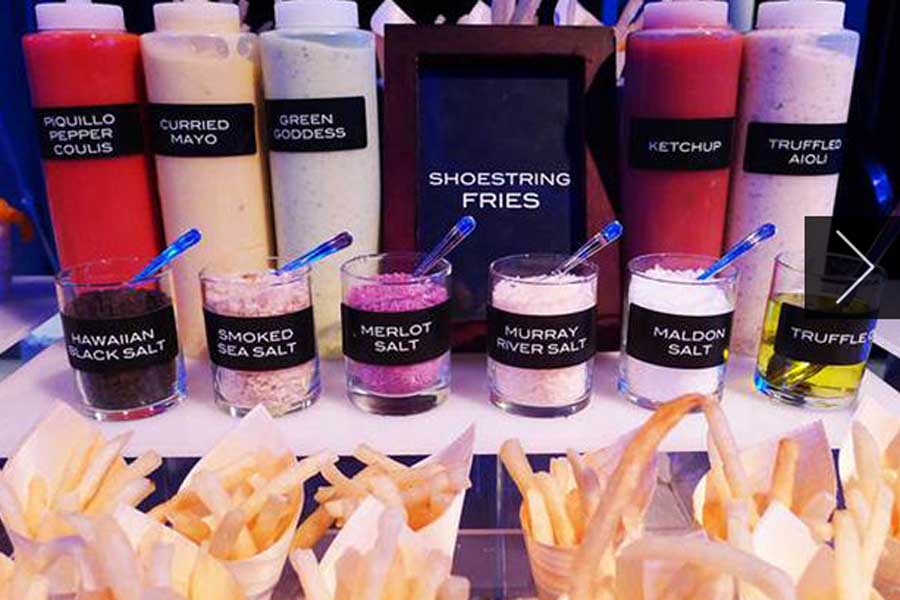 Salt and pepper may be the seasoning of choice, but why not take your seasoinings to the next level with a seasoning bar for various foods. From differnet types of salt and sugars for desserts to a variety of spreads and sauces (everything from chutneys to aioli),
Comfort food…

Warm and welcoming food that reminds you of the lovely times in life is starting to appear on the wedding reception menus of couples across the globe. They're hardly conventional wedding food, but does it matter? Some couples are even serving milk and chocolate chip biscuits alongside the tea and coffee.
[ew-supplier-carousel]