Food is becoming a bigger consideration at weddings for many couples across Australia and with so many options available to us, several questions start to arise… How much should I spend? What's included in the cost? What kind of catering should I get? How can I save money on this matter?
To help answer all your questions, we compiled information from real couples and experts to bring you an article on all you need to know about wedding catering!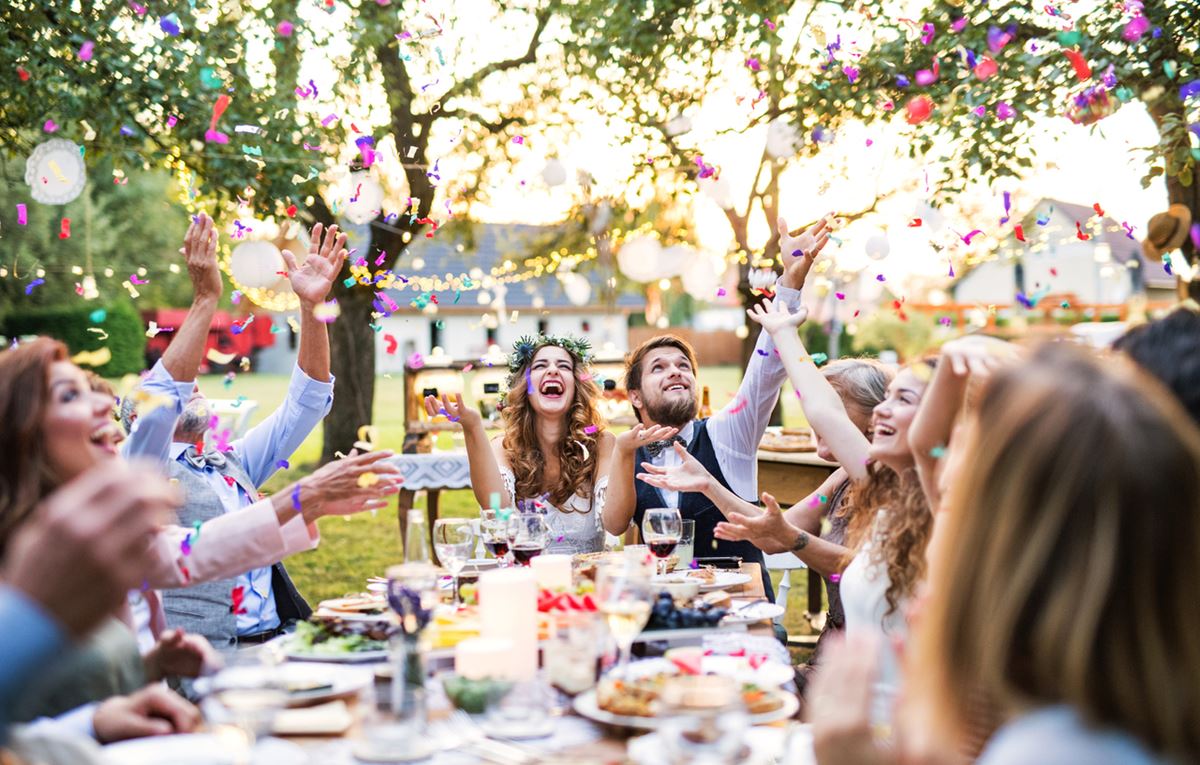 How much should I spend on catering?
In Australia, the average price for catering nationwide is $9,891 – up 2% from 2019. If you calculate the average amount of wedding guests at 98, it works out to around $100 per person for food. Below, we have broken down state by state what the average price is for catering is:
VIC: $12,330
WA: $10,784
NSW: $9,213
ACT: $7,192
SA: $6,322
QLD: $5,754
Couples around Australia are focusing more on better food at their weddings, as they aim to create a memorable dining experience for their guests.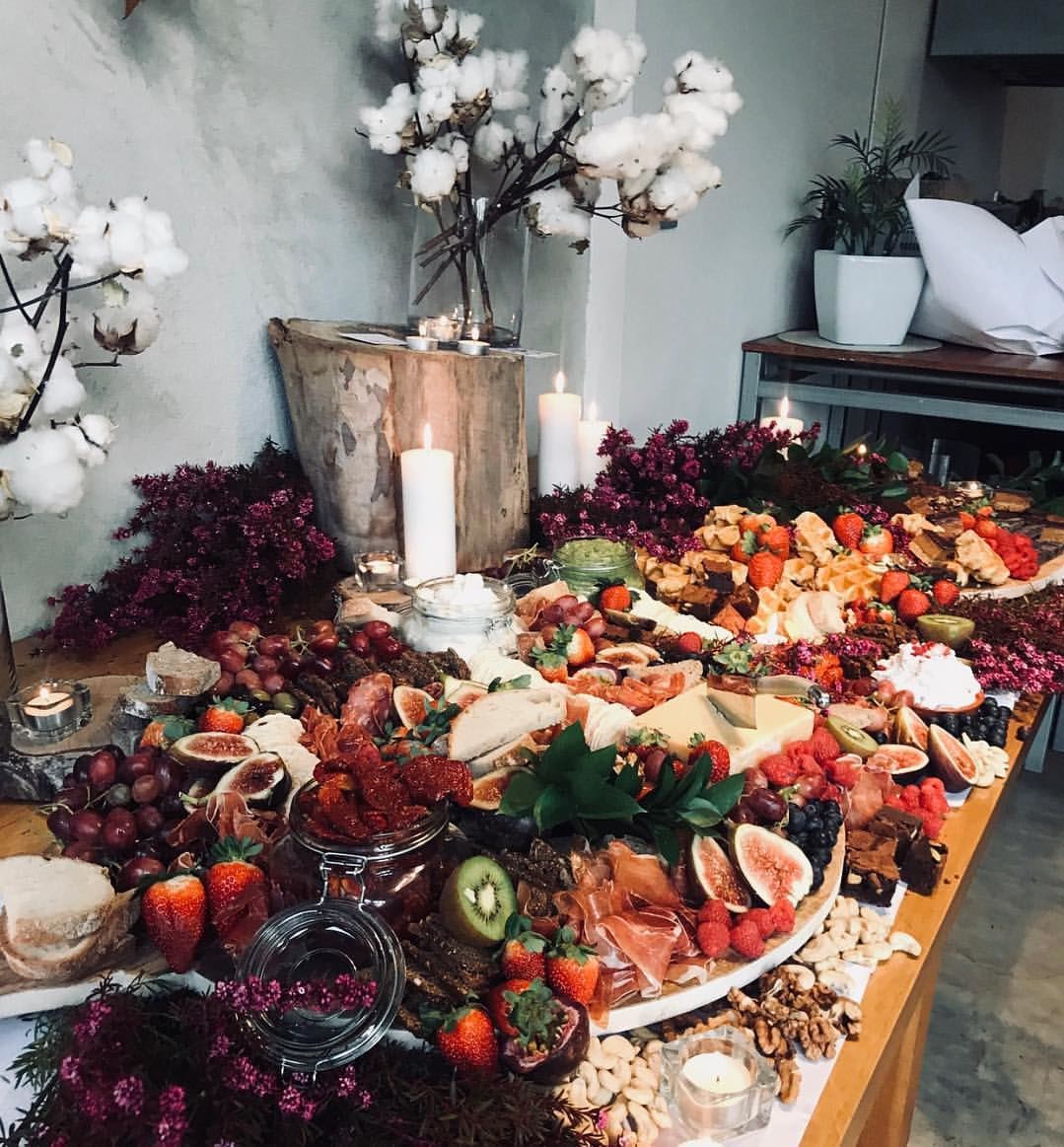 What's included in wedding catering?
Most catering packages are stock standard but may vary caterer by caterer. Here are some of the items included in catering packages:
Food: wedding food cost and price depending on your catering style.
Beverages: depending on the package, it's highly likely your caterer will oversee the beverages, including both alcoholic and non-alcoholic. There is a choice of doing BYOB and paying a corkage fee or hiring a different supplier or mobile bar for cocktails.
Staffing: this covers cooks, servers, bartenders and other staff. Staffing will also depend on the catering style that you choose, for example, a buffet option might not require servers.
Rentals: things like chairs, tables, dishes or glassware are often provided by your caterer, but make sure that you check. You can always hire these items with a different supplier if it doesn't fit your theme, and some venues can provide them too.
Extras: Some suppliers may charge additional fees and costs like corkage fees or cake cutting. It's highly recommended that you have a chat with the catering company of your choosing and review your contract to be completely clear and happy with what you are getting.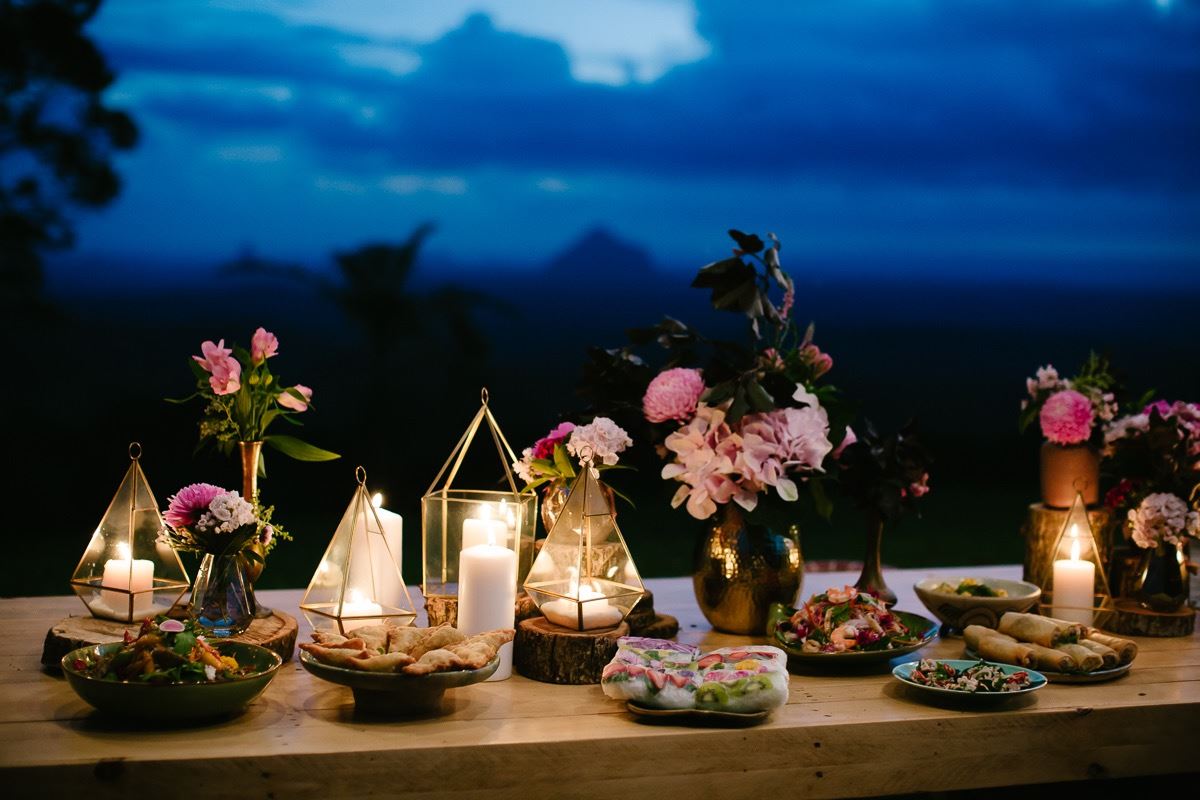 What kind of catering should I get?
These days, we are spoilt for choice on a lot of things and that includes catering styles. Couples have some great options to choose from and this could be why the cost of wedding catering has risen in the last few years. Couples in Victoria and the ACT are the top states to focus more on food, with a 3% and 8% increase in catering-spend respectively.
These are some of the catering styles to consider:
Sit down: this style of catering is still the most common choice, with 54% of couples using this method.
Buffet: this casual approach to catering – where guests serve themselves – is the choice 19% of couples choose. However, in recent years, it has dropped in popularity in favour of food trucks and interactive stations.
Finger food: served in such form and style that it can be eaten with the fingers; this catering style is easy and allows people to mingle while eating. Currently, 18% of Australian couples will serve finger food at their wedding.
Other (i.e. food trucks): Food trucks, grazing platters, picnic and others, are the go-to option by 9% of couples. Interactive food stations are also on the rise for 2020. 43% of couples will serve gluten-free food at their wedding.
Whichever style you choose, making sure that your guests are fed on the day is important. Especially if you're serving alcohol!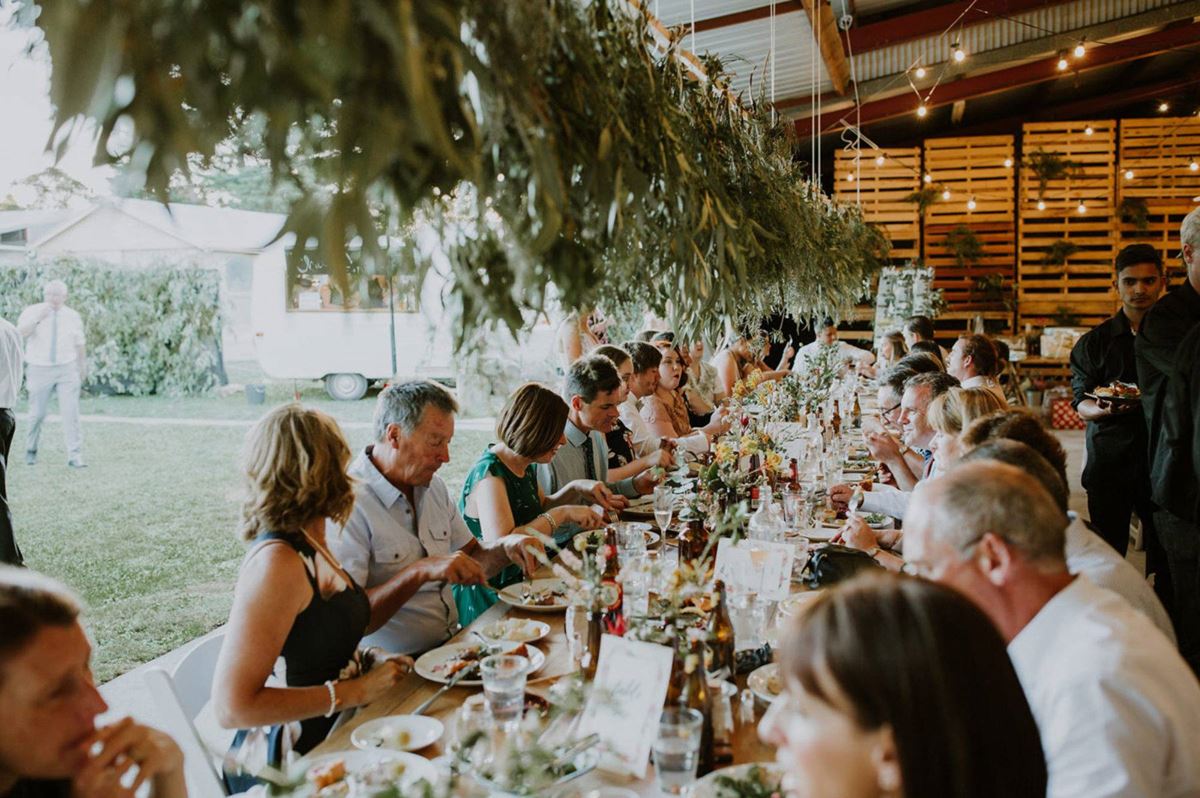 Should I get a wedding bar?
A wedding bar is a great addition to your big day and once again you're spoiled for choice. Depending on your style and budget you can choose between these options:
Open bar: the wedding hosts pay for everything, so until the bar runs out of booze, drink up!
Limited open bar: only a limited or small selection of beverages and drinks are free, or the bar will only serve free drinks for a specific amount of time. The rest can be purchased by the guest.
Cash bar: you gotta pay your own way!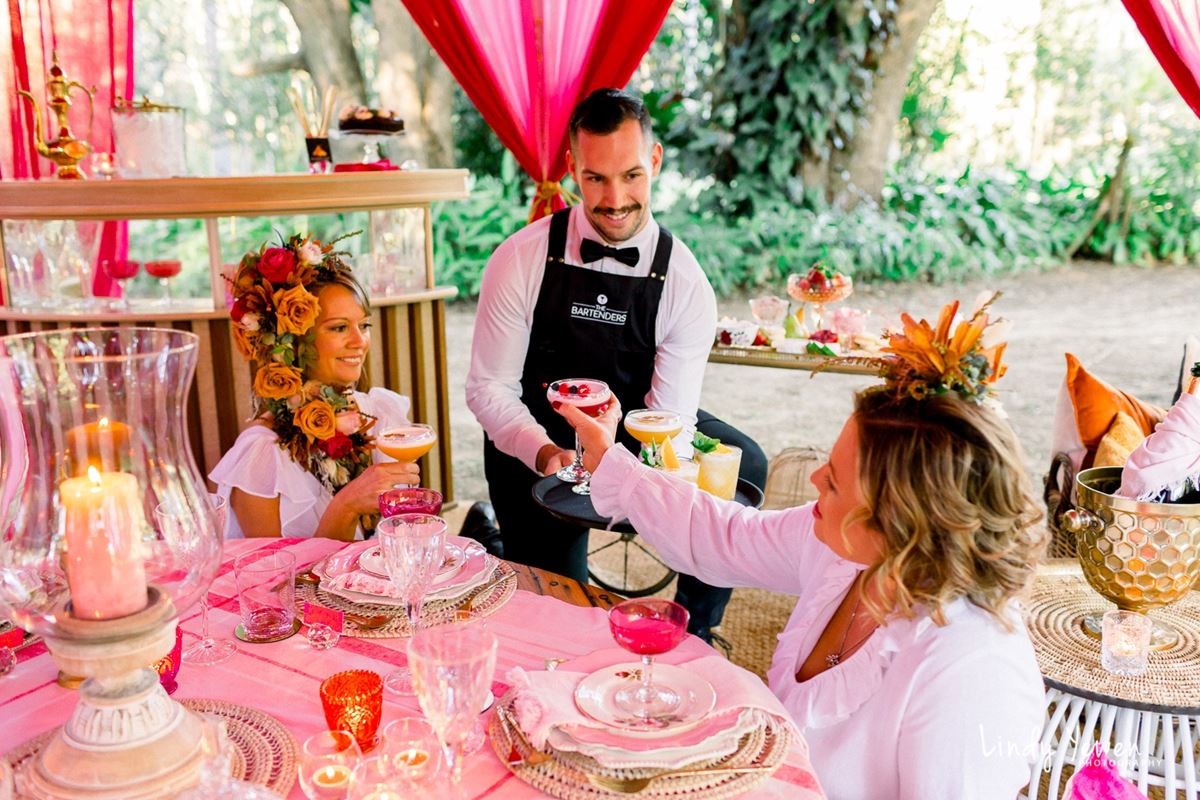 How can I save money on catering?
Make sure your guest count is right: This will reduce expenses and food waste, so push your guests to confirm attendance in advance so you can be on top of your numbers.
Be alcohol smart: alcohol will likely be one of the biggest expenses in your catering bill, so choose wisely. Have a chat with your caterer to see if you can bring your own spirits and wines for corkage fee or just limit the bar options to beer, wine and soft drink.
No passed appetisers: cut prep and staff expenses by avoiding appetisers that are passed around. Most guests prefer helping themselves instead of waiting for a server to do it.
Cut the fancy: you don't need to go over the top with unnecessary menu items that will only increase the catering bill. Forget the truffles, steak, lobster and other delicacies. Opt for food that suits your budget and wedding style.
Use in-season local ingredients: talk to your caterer about using in-season local produce. Any off-season ingredients will increase prices, so using locally grown can translate better costs.
Consider a daytime wedding: daytime weddings can reduce costs in a variety of ways, and catering is no exception. Brunch food could be less expensive than dinner.
Plan in advance: to summarise all the previous points, get your numbers right, choose a good caterer, plan ahead, and save some money!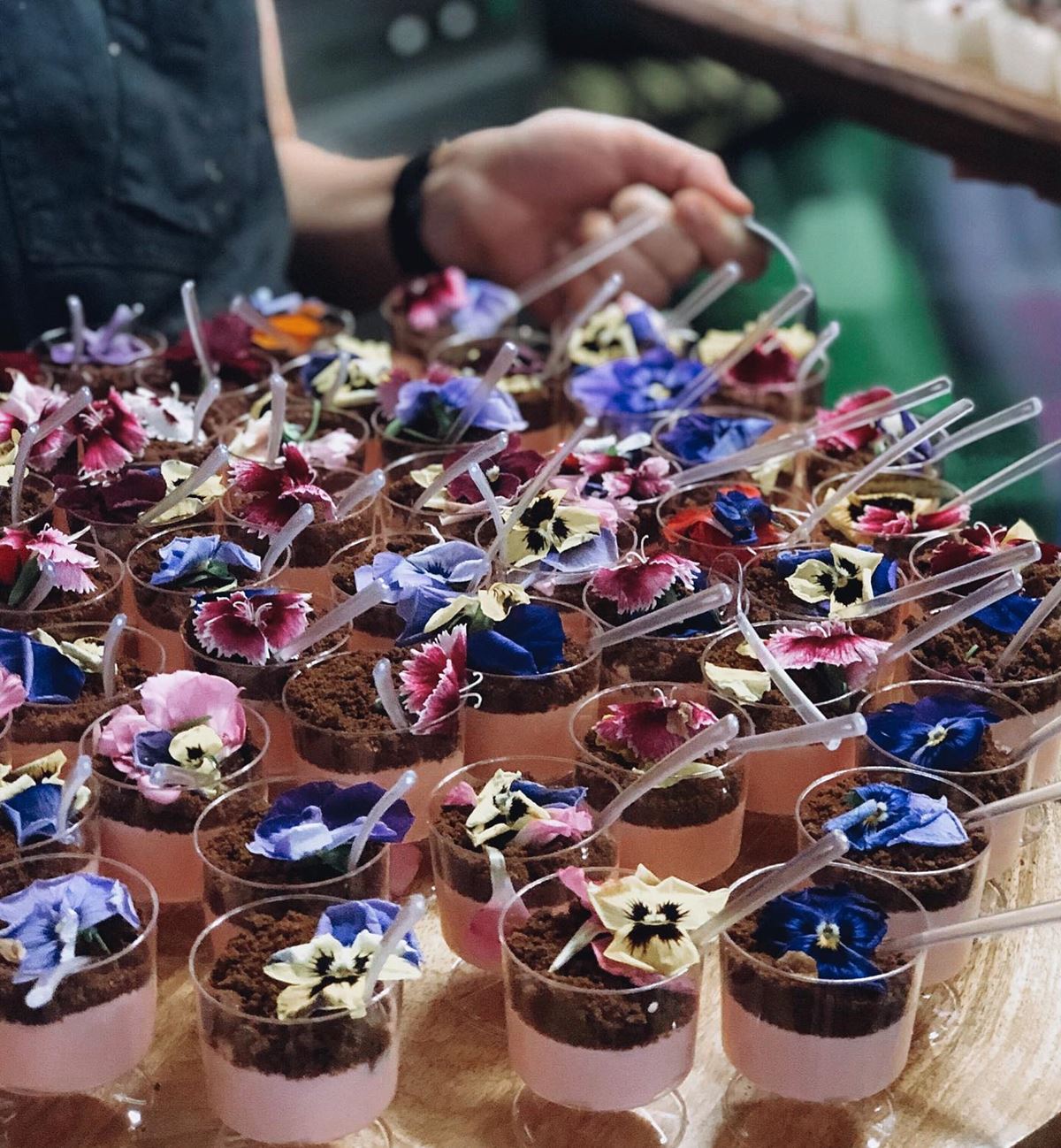 Questions to ask your wedding caterer:
Can we customise our menus?
Can you cater to different dietary requirements?
What is and isn't included in the menu packages?
Are tastings available and what is involved?
Where is your food sourced from?
What beverage options are available?
How many waitstaff will be working on the day?
If you decide to hire a catering service, check out some reviews to make sure the food and service meet your standards and will make your wedding the unforgettable amazing experience that you are dreaming of.