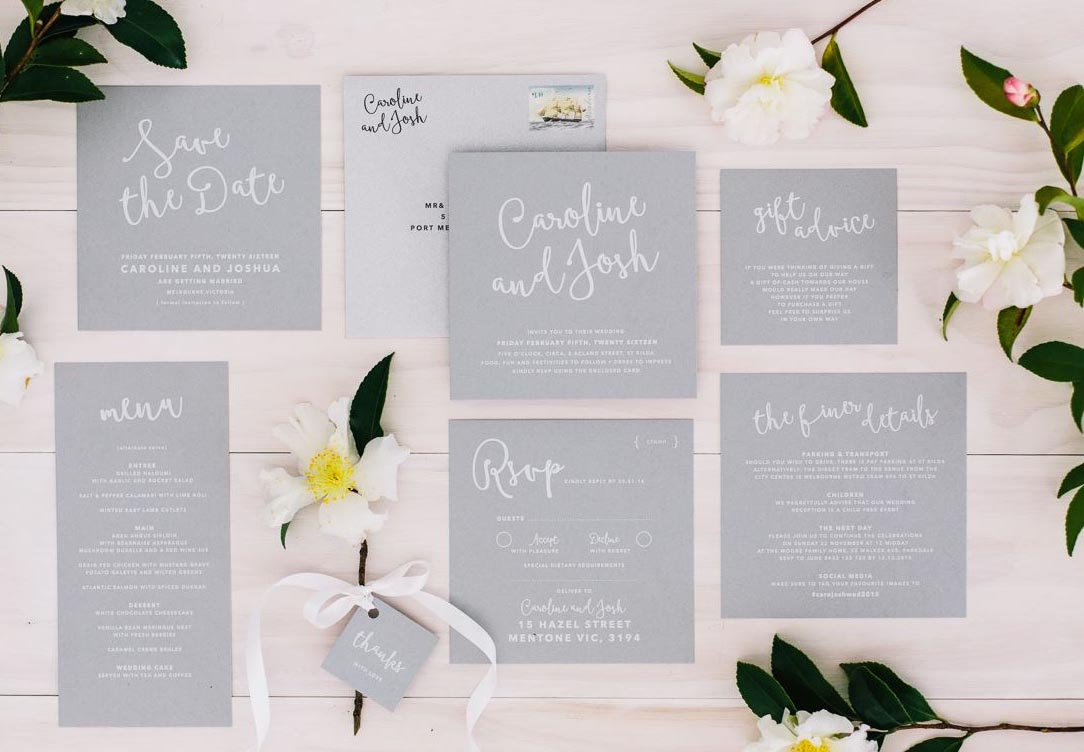 Wedding invitations are a great way to visually set the tone for your upcoming wedding. Your choice of colour, font, imagery and finer details will all reflect the style of wedding you are planning.
If you're looking for some wedding invitation inspiration, here are eight simply elegant wedding invitations that will take your breath away…
Classic gold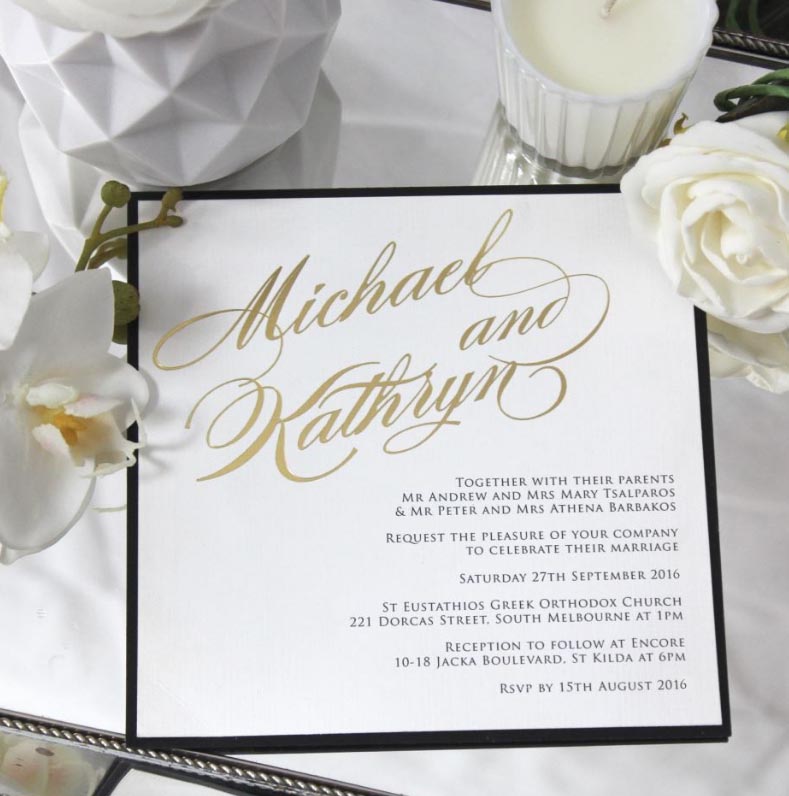 Black, white and gold are an ever-elegant choice of colours for wedding invitations.
Native touch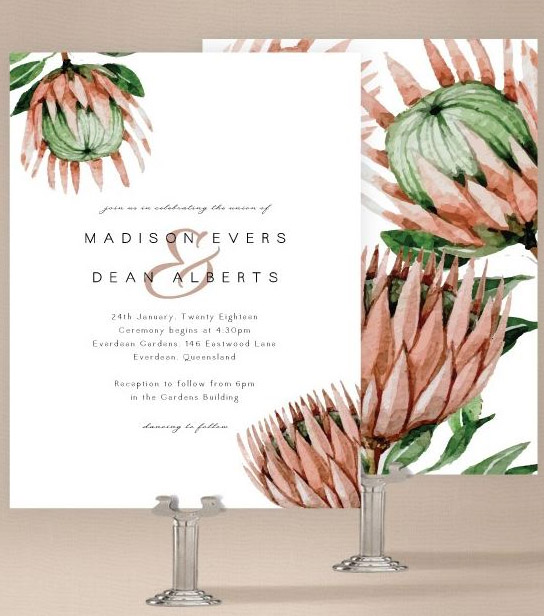 If you're having an outdoor garden wedding, or maybe you're having a native bridal bouquet, you can include a touch of native fauna in the artwork on your wedding invitations.
[ew-supplier-carousel]
Spring infusion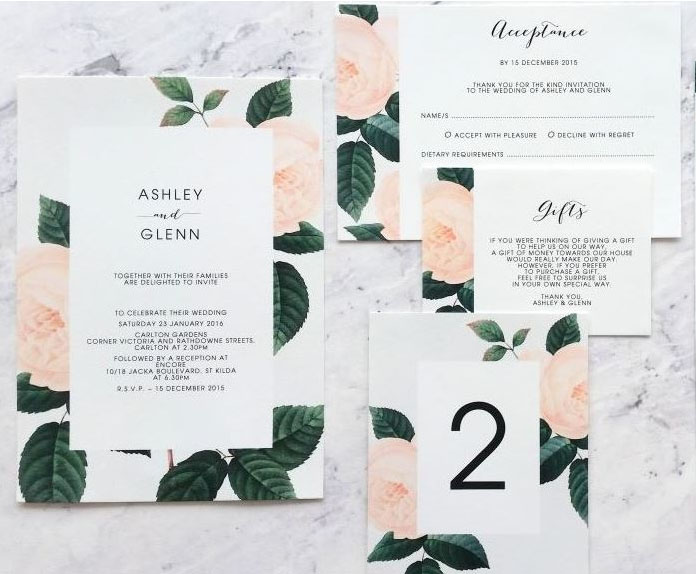 Having a spring wedding? Infuse your wedding invitations with some pastel floral graphics for some fresh and pretty visual appeal.
Grey graphics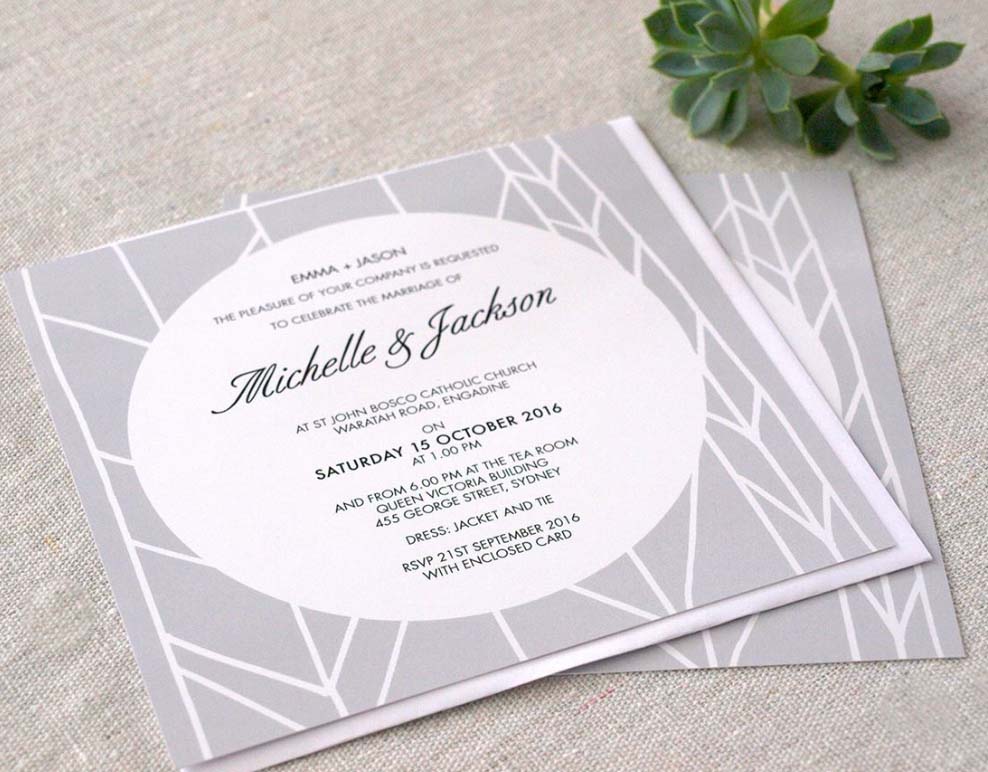 If you're a minimalist and love nothing more than clean lines and neutral colours, experiment with some linear patterns for a clean design approach.
Eternal sunshine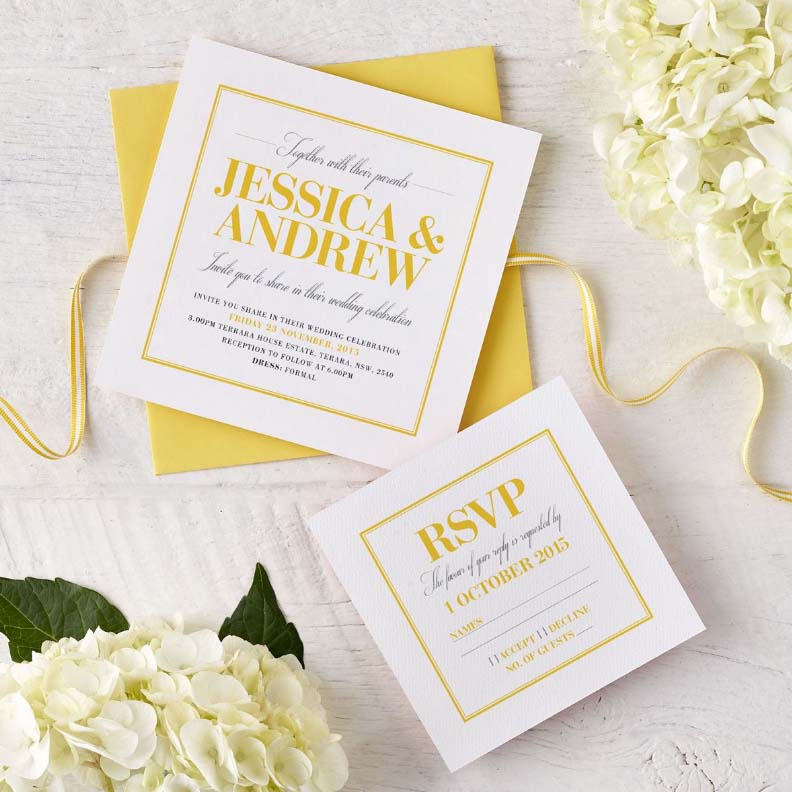 Bold, bright, fresh and so joyful – a shade of ripe yellow will add some personality and character to your wedding invitations. This look is perfect for a summer cocktail or destination wedding too.
Ever-elegant navy and gold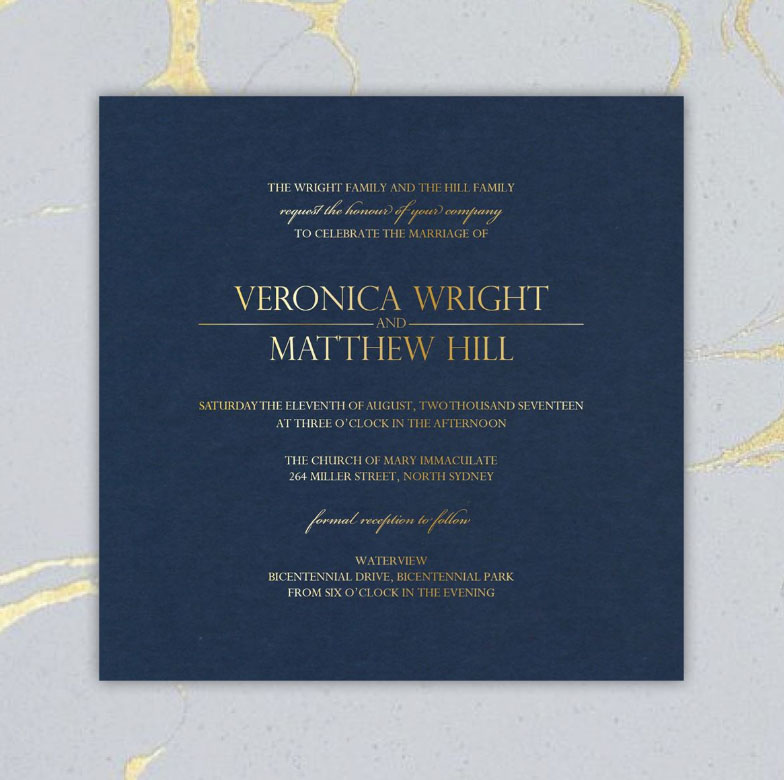 So sophisticated, navy and gold with a calligraphy font is an incredibly elegant choice of wedding invitation style.
Classic black and white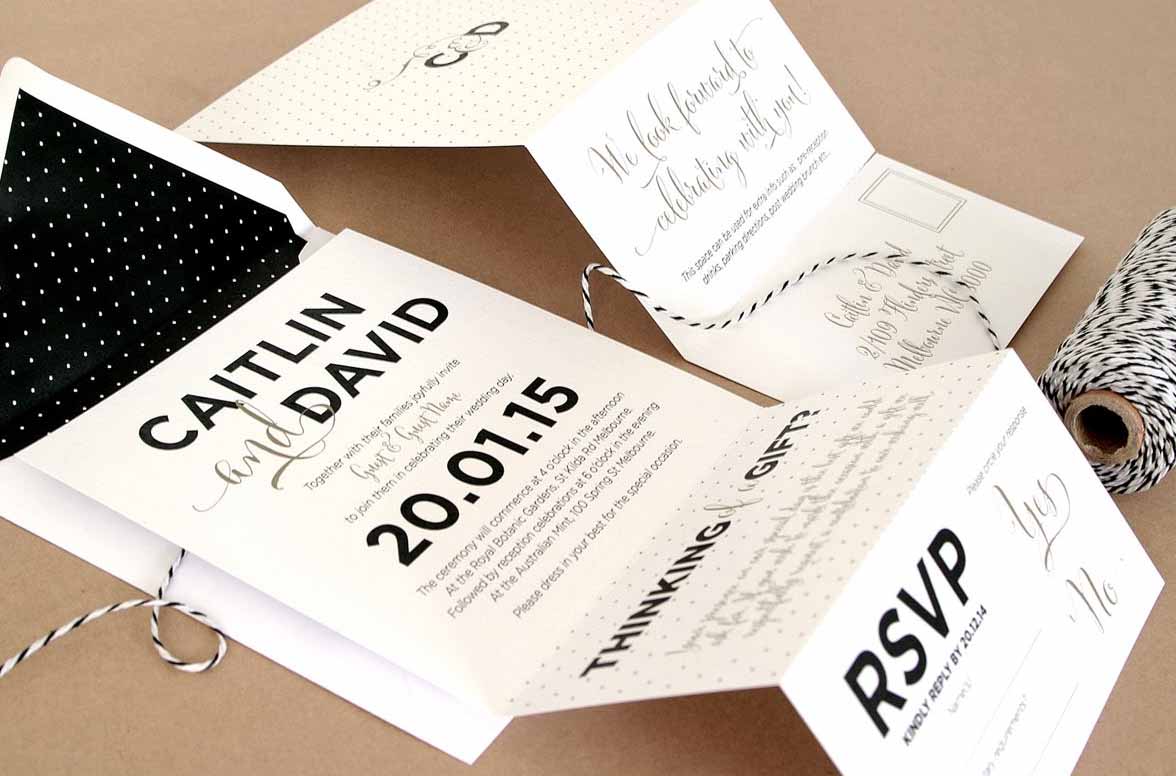 Black and white never truly dates and you can have fun with this colour scheme by incorporating fun patterns and touches of metallic.
hh