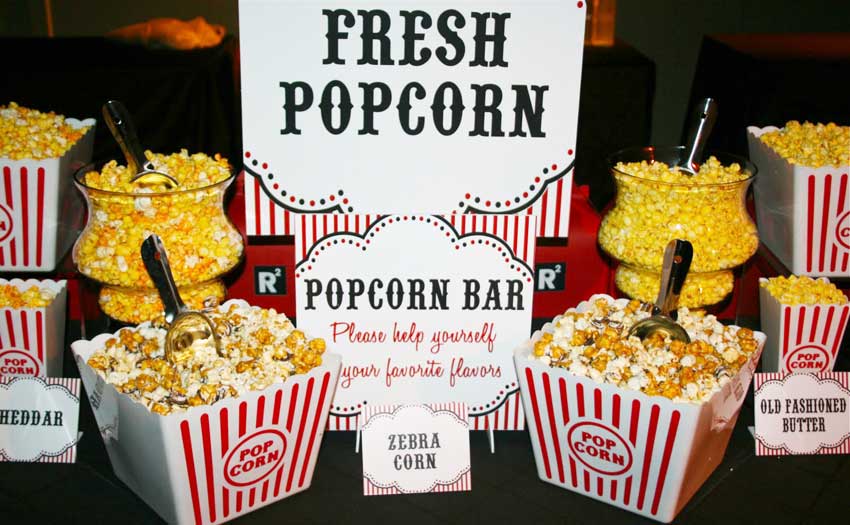 Popcorn. This delectable and very versatile corn snack has been a favourite of movie-goers the world over for decades but, of late, it's finding particular favour (or should that be flavour) at weddings – as everything from dessert and bomboniere to confetti. Yes, confetti!
Corn-fetti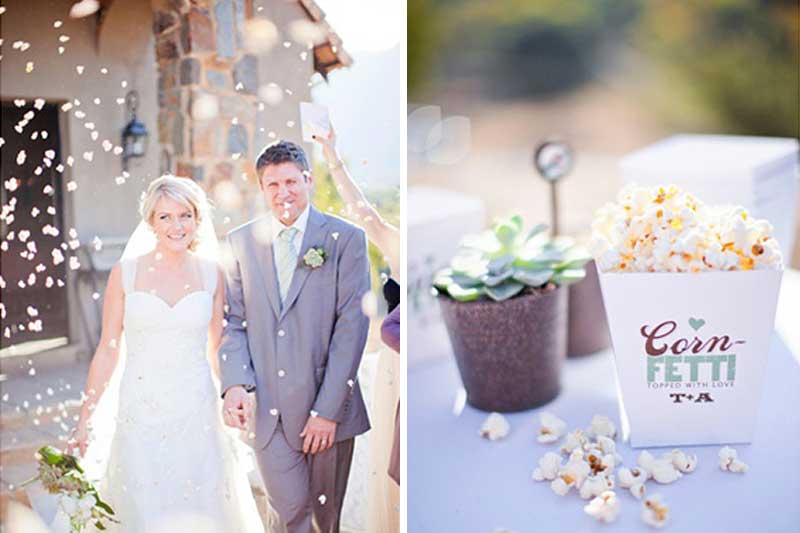 Yep, it's true. Many a couple has opted to throw popcorn instead of traditional paper confetti or flower petals after their wedding ceremony. The only catch: ensure the popcorn you provide to be thrown contains no butter or dye – or your could find yourself with a hefty dry cleaning bill.
[ew-supplier-carousel]
Dessert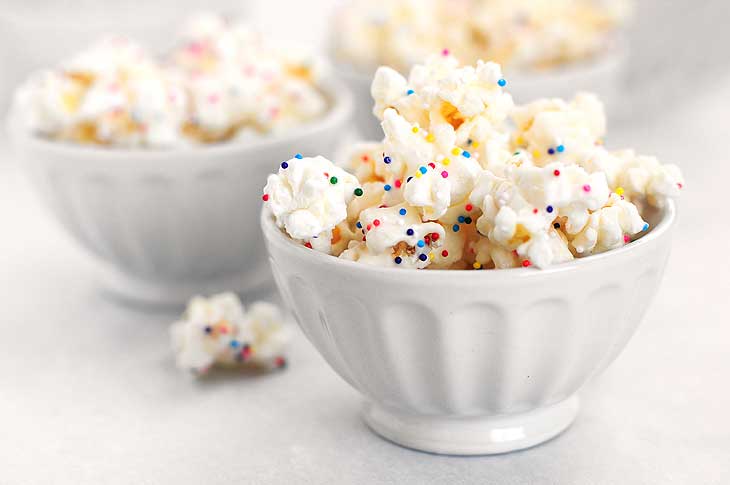 Chocolate and popcorn? Can you think of a more heavenly combination? This divine concoction, called Party Popcorn by blogger Amy Johnson, is just popcorn, white chocolate and hundreds and thousands (sprinkles). It's perfect for serving as part of a dessert buffet – or a popcorn station. You can get the recipe here and, of course, you could always use normal brown chocolate instead of white chocolate.
Centrepieces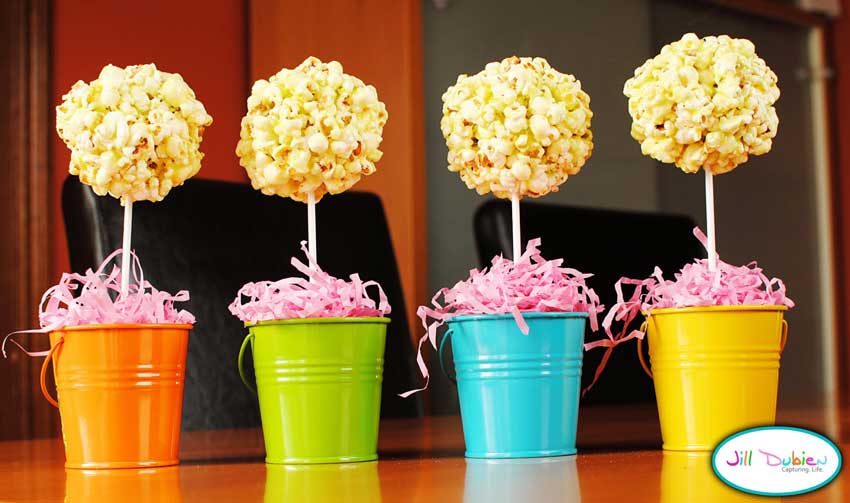 EDIBLE. POPCORN. CENTREPIECES, PEOPLE. Let us repeat that. EDIBLE POPCORN CENTREPIECES! These popcorn balls will not only look delightful on your reception tables, they'll allow your wedding guests to snack while they're waiting for their meal! Genius, we say. Sheer genius. Here's how to make them.
A popcorn wedding cake? No way?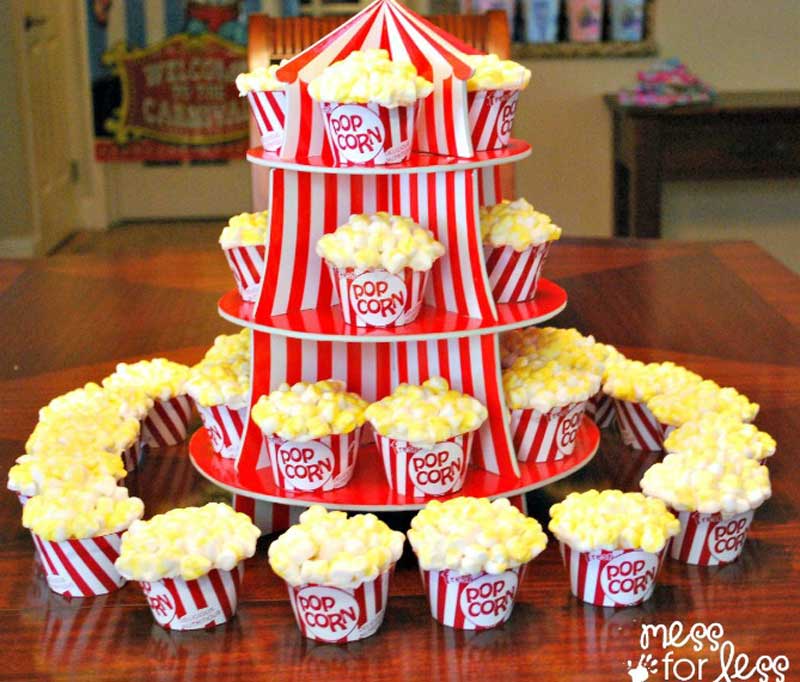 Ok, we're just kidding, kind of. This mouth-watering creation is actually a cupcake tower made to LOOK like popcorn but doesn't actually taste like popcorn. #Yumbo
Snacks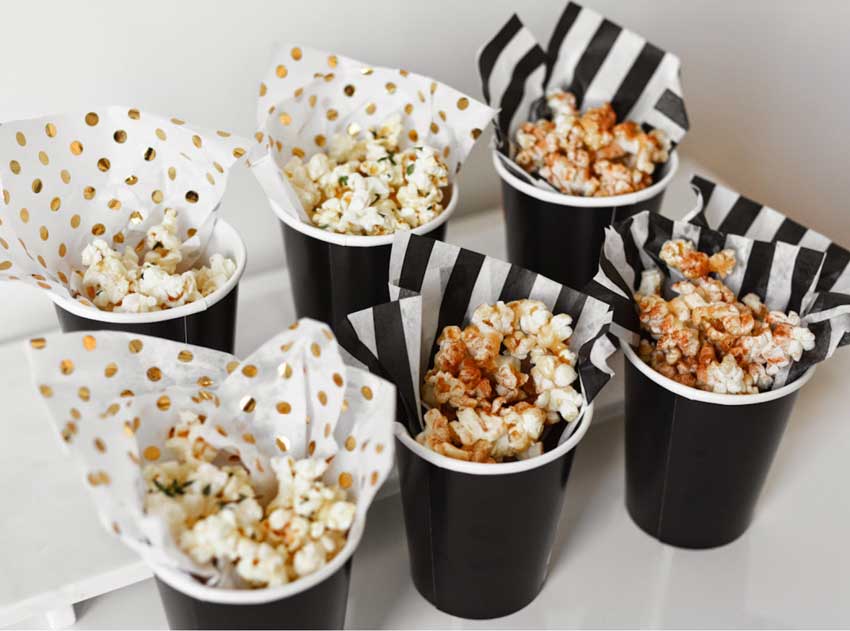 Who says popcorn isn't classy? These mini buckets of plain and caramelised popcorn are dressed up in gold polka dots and classic black and white pinstripes – and look more like something that could be handed out during a cocktail wedding reception than on your couch on Movie night.
Bomboniere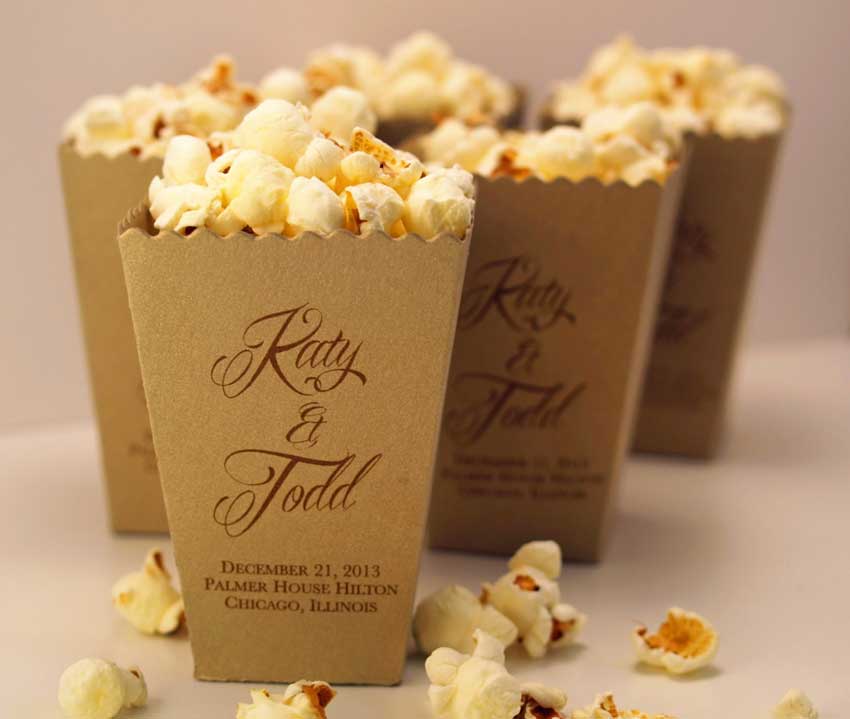 Of course, the most simple way to include popcorn is to hand them out as favours/bomboniere, either in traditional cardbox cartons, paper cones or bags. You can customise the bags, tags or boxes with your name and wedding date for an extra special touch.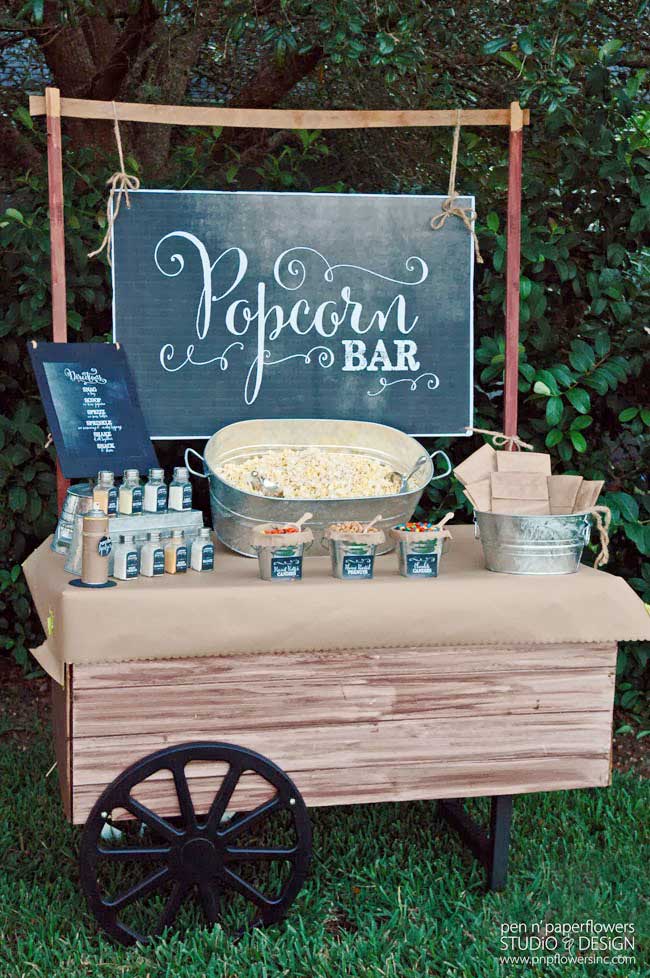 A popcorn station
Why have only one favour when you can have two or three – or 10? That's the idea behind a popcorn station, which you can fill with toppings and, of course, flavoured popcorn that is sweet or savoury. After all, life may be salty at times, but love is always sweet!