With more than 300 million active monthly users, there's no shortage of engagement eye candy on Instagram. Here's 20 loved-up engagement posts that make us go a little weak at the knees!
The Big Apple
Snow-capped Central Park against the New York City skyline; the stuff rom-coms are made of!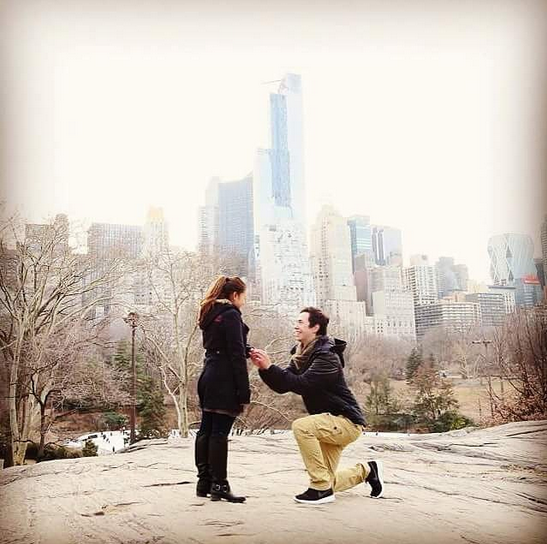 Family affair
Not only does a little hand further exaggerate the size of this already enormous rock, but it's a cute way to incorporate significant others, like Kim Kardashian did with then six-month-old daughter North West.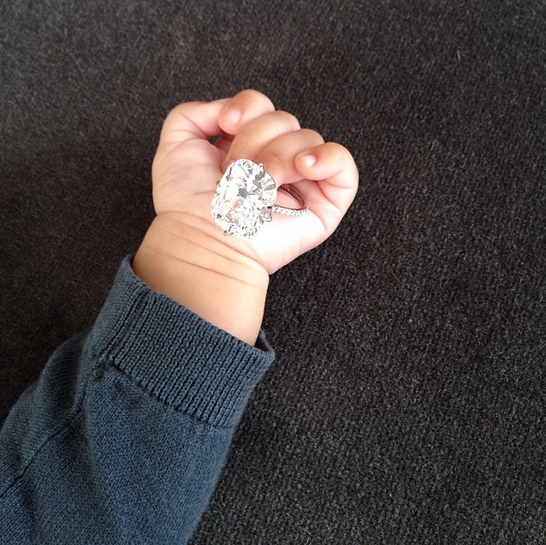 [ew-supplier-carousel]
Layered creations
Use photo editing apps to manipulate images and add text overlays announcing the date and location of the wedding, like this Instagram Save the Date announcement.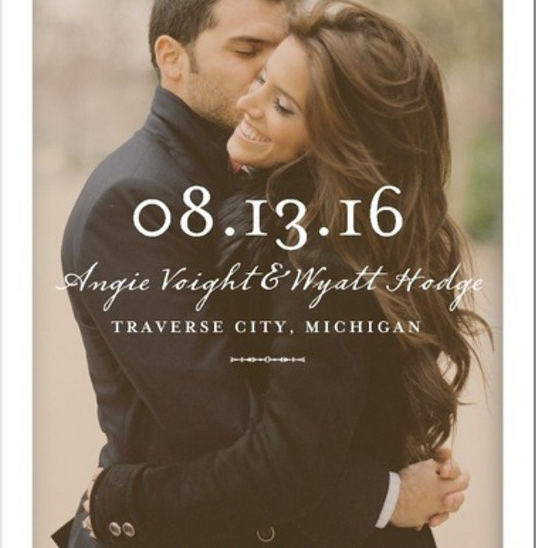 Partner up
Your partner played a fairly meaningful role in the engagement, so let them in on the action too, with a cute garden engagement pic against a popping green backdrop.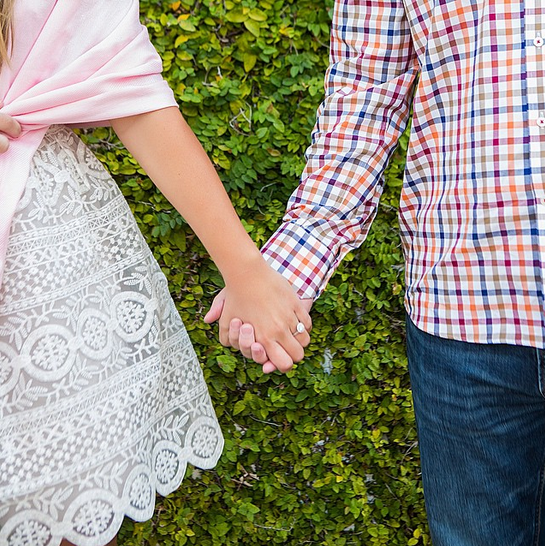 Spell it out
There's nothing cryptic about this public display of love and impending nuptials. Other variations include an 'I do' arrangement, with the wedding ring replacing the 'o'.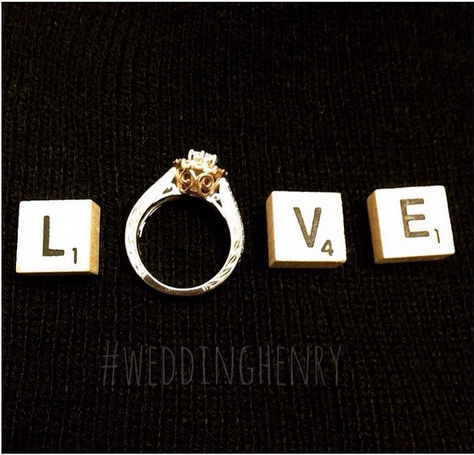 Tie the knot
What could be more indicative of 'tying the knot' than a ring on a piece of rope?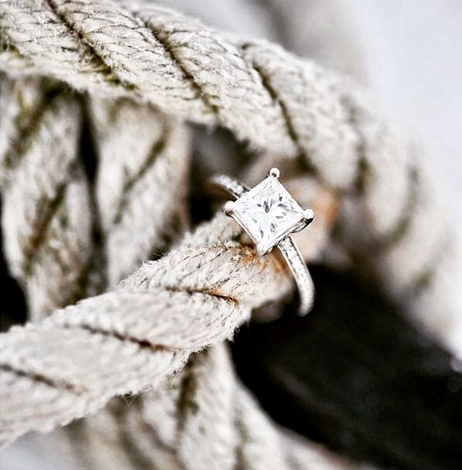 Nature
Unfortunately we can't all be hand models. If you can't wait to get your nails done to show off your new jewellery, slip it on a stick and let it shine against a bokeh backdrop of rustic autumn leaves.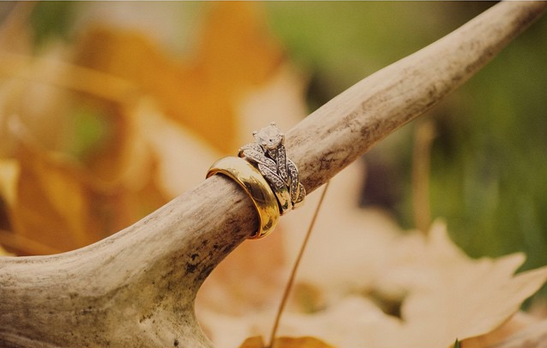 Fur babies
French Bulldog brothers make for an exceptionally adorable Instagram engagement pic, but fur babies of any breed are guaranteed to evoke some resounding 'awwws'.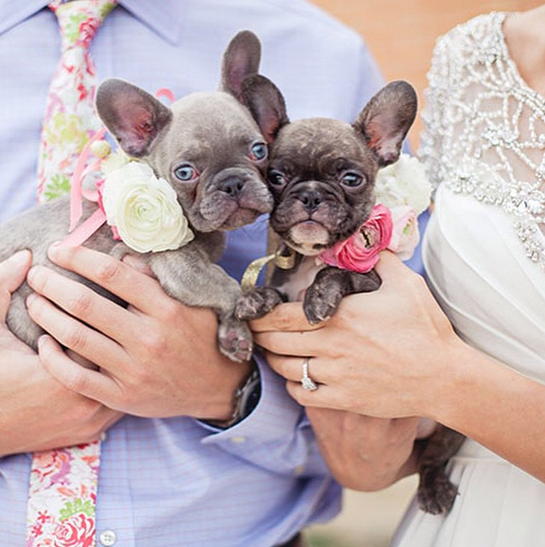 Candid moments
Carefree and completely enamoured; it would take nothing short of a tornado to break this blissful couple's stare.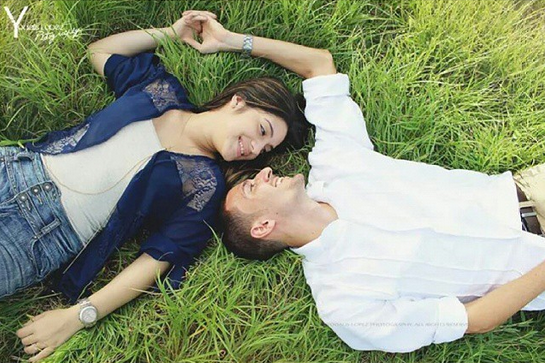 Text book love
Did they meet in a library? Or perhaps he proposed there, nestled in amongst poetic romance novels of bygone eras. Whatever the case, this couple's engagement pic has made the Instagram history books.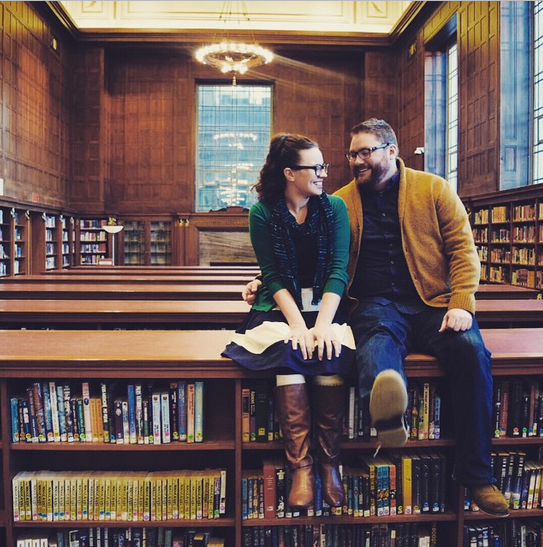 Beach seflie
This casual beach selfie with waves and aviators may take viewers' eyes a few seconds to zone in, before….BOOM! "OMG, is that an engagement ring!?"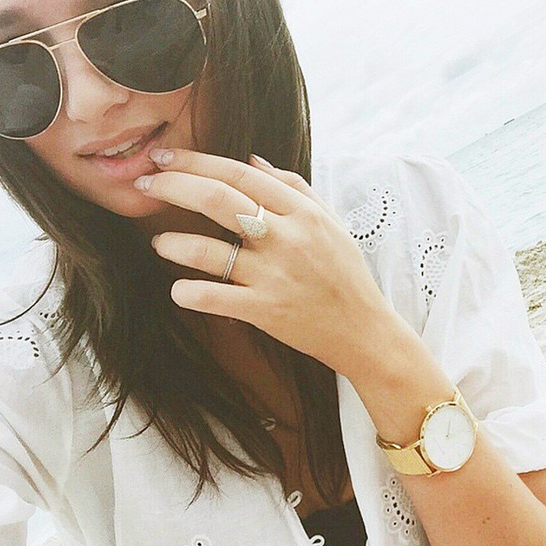 DIY decos
If limos and Moet are out of the budget, homemade decos set a romantic home proposal and make for thrifty Instagram engagement photos that let viewers know exactly how it all went done.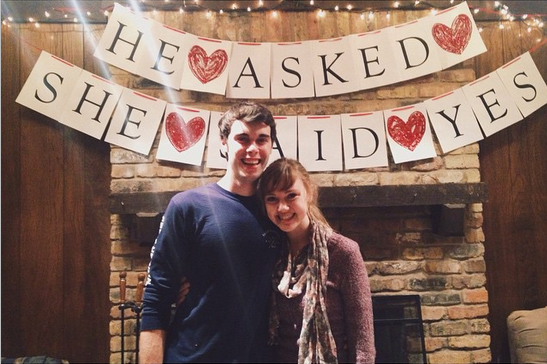 Coffee props
If you're the kind of Instagrammer who likes to document your morning coffees, give followers something to really envy with an engagement announcing coffee mug.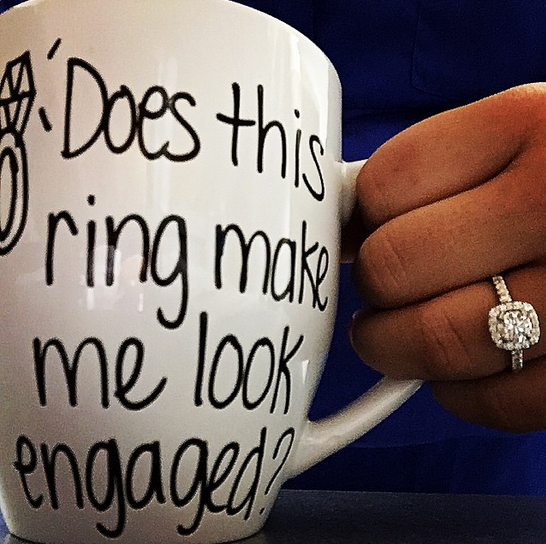 Swept away
He asked, she said yes, and was then swept off her feet overwhelmed with love.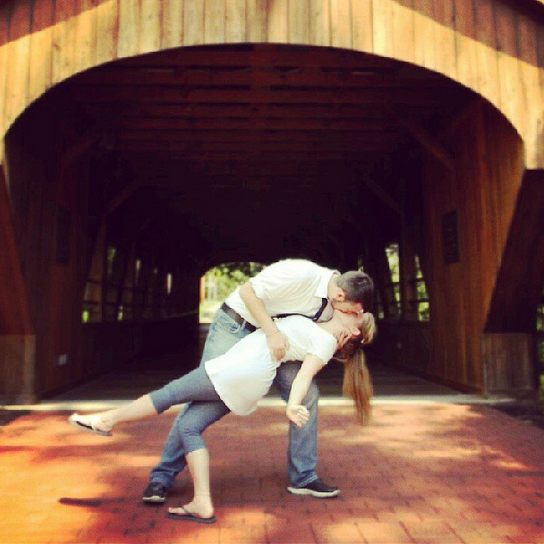 Snakes & lovers
Not for the faint-hearted, slithering props add another dimension to the traditional Instagram engagement pic. This is the part where we advise you to not try this at home. *Unless you actually know what you're doing.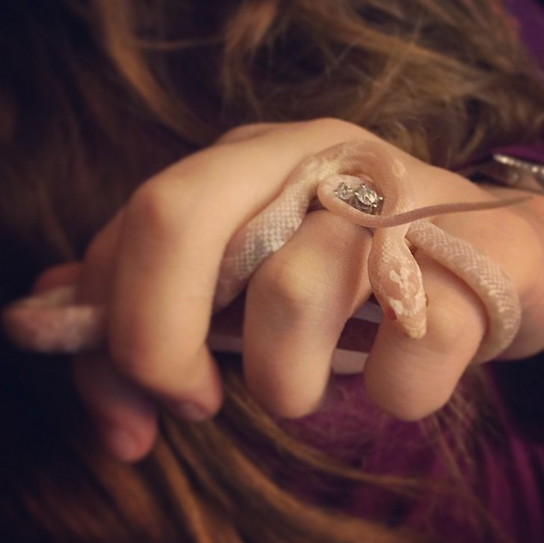 Sunset
No ring close-up required; just two engaged fiances, one incredible sunset and an eternity of love ahead of them.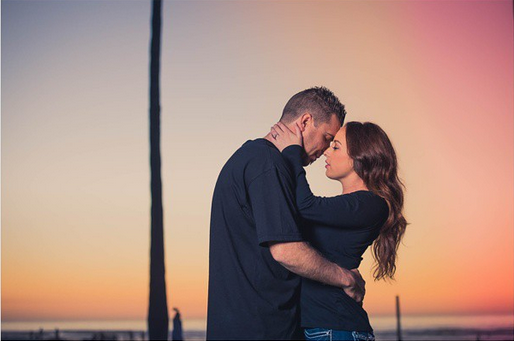 Woods you marry me?
There is nowhere else these two would rather be than exactly where they are in this photo – what an emotion to capture!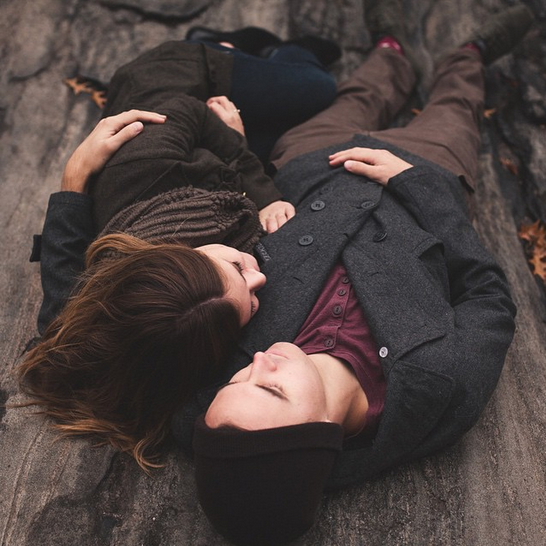 Flower power
One for the gardeners; use a rare and beautiful orchid to display your precious ring.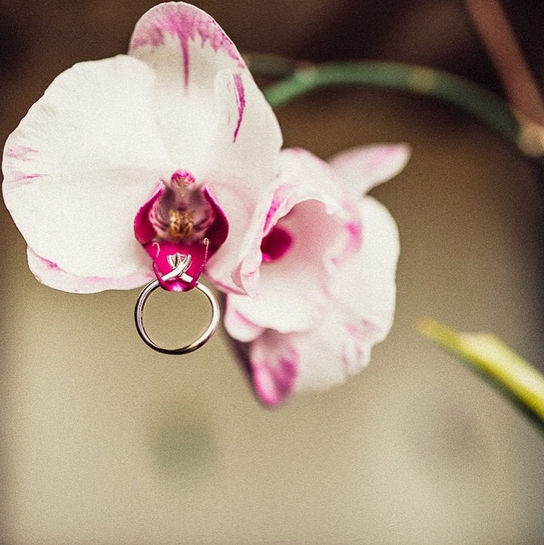 Military salute
You can't help but wonder how long they may have been separated by service, but it will take more than distance to keep this military couple apart.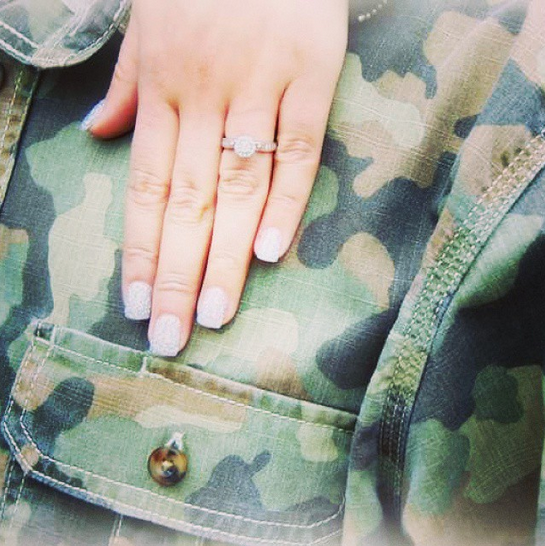 Yin & Yang
Could this couple's clutched hands be symbolic of two opposing forces coming together to complement each other? Or is it just the handiwork of a creative photographer? Either way, we dig it.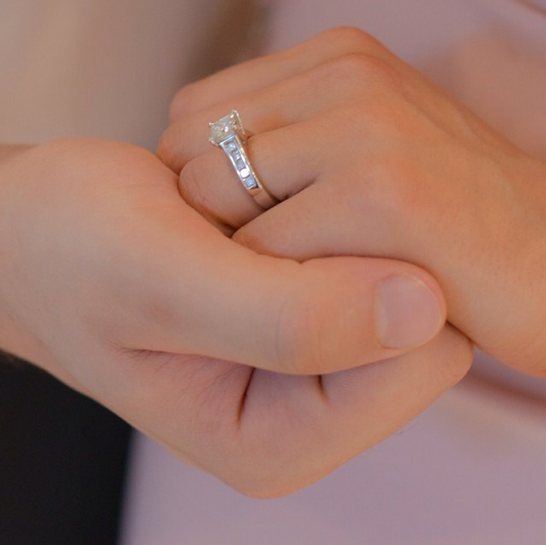 Oh, and don't forget to check out this piece on How to take the perfect engagement ring selfie!
Have you seen an inspiring pic on Instagram worth sharing? Perhaps you've taken one? Drop us a link in the comments, or let us know how you announced your engagement to the Instagram world.