There are wedding dresses, and then there are wedding dresses; gowns so strikingly beautiful not even a camera can fully capture their uniqueness, detail and show-stopping artistry. We bring you 15 such wedding gowns that left us breathless:
Playful Paige
New York designer Hayley Paige is responsible for Eternal Bride's backless beauty with playfully layered skirt. This romantic, enchanting and sophisticated fairytale dress is what little girls' dreams are made of.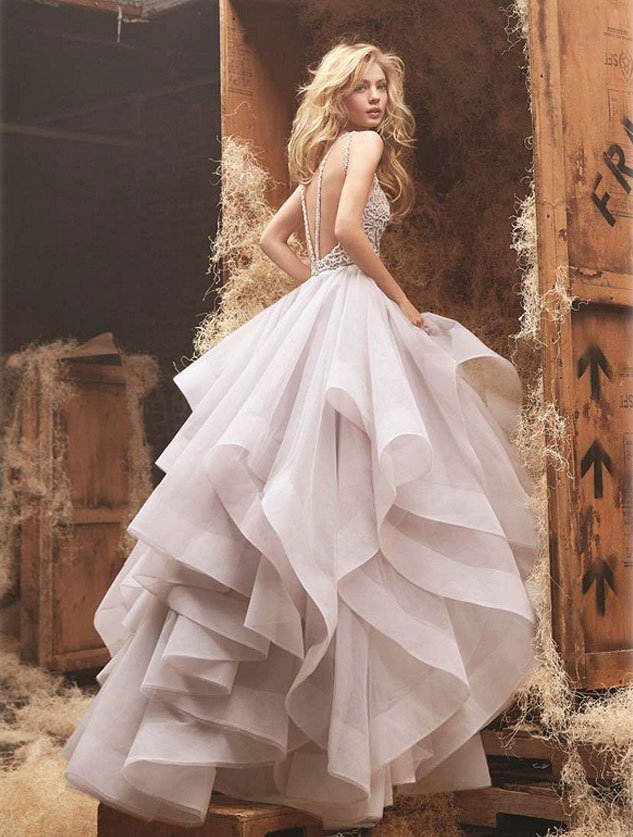 No frills attached
For the bride that refuses to wear frills, floral and lace, there is this Rosa Clara wedding gown. Fittingly feminine and yet not at all 'girly', this silk piqué CAÑAMO dress and train with hemstitch detailing embraces simplicity to achieve a bare but breathtaking statement gown.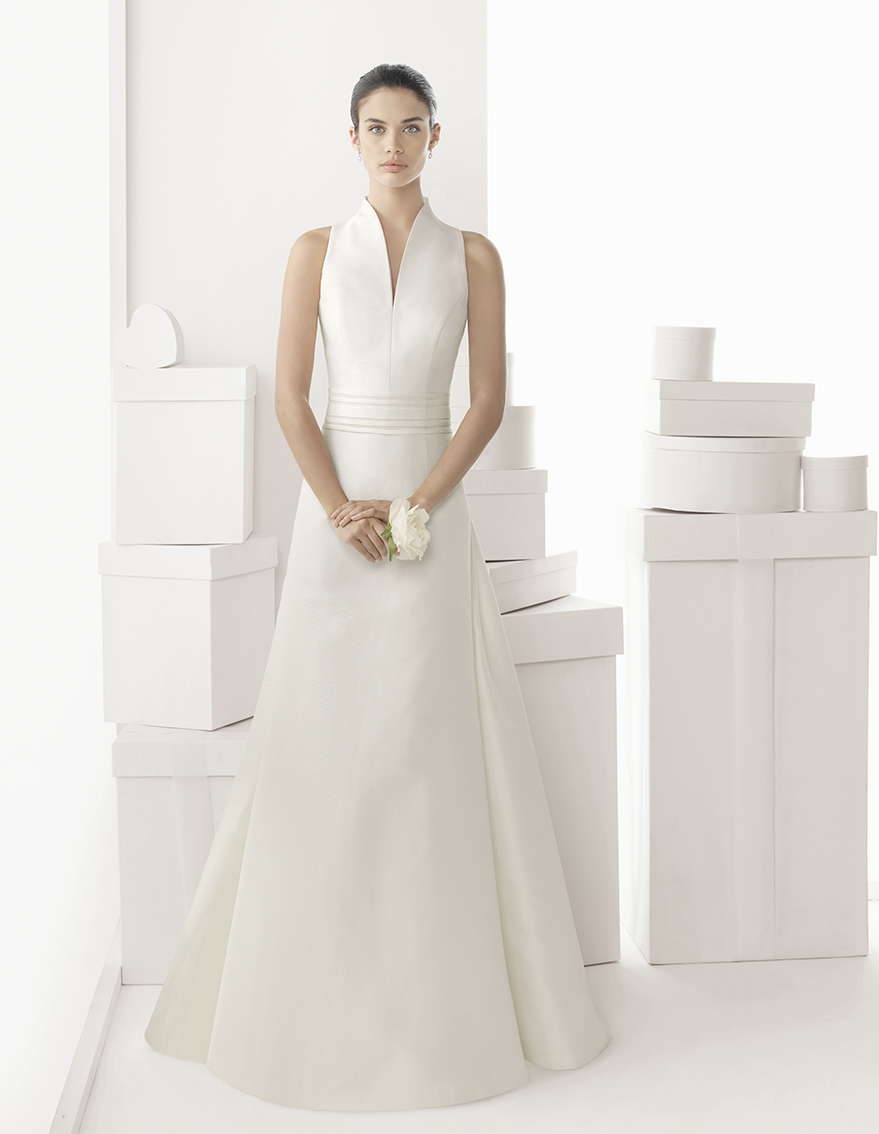 Mermaid train
Breathtaking wedding gowns don't have to break the bank. This stunning one-off custom designed Peretti gown featuring crystal, pearl and diamond embellished bodice with cascading 4-metre tulle train is available in Easy Wedding's Pre-Loved Wedding Gown registry.
Israel's finest
This whimsical lace gown hails all the way from Israel. Designer Lihi Hod spent some time working in the Paris Dior fashion house before opening her own boutique bridal studio in Tel Aviv in 2010 where she produces lace-laden stunners like this.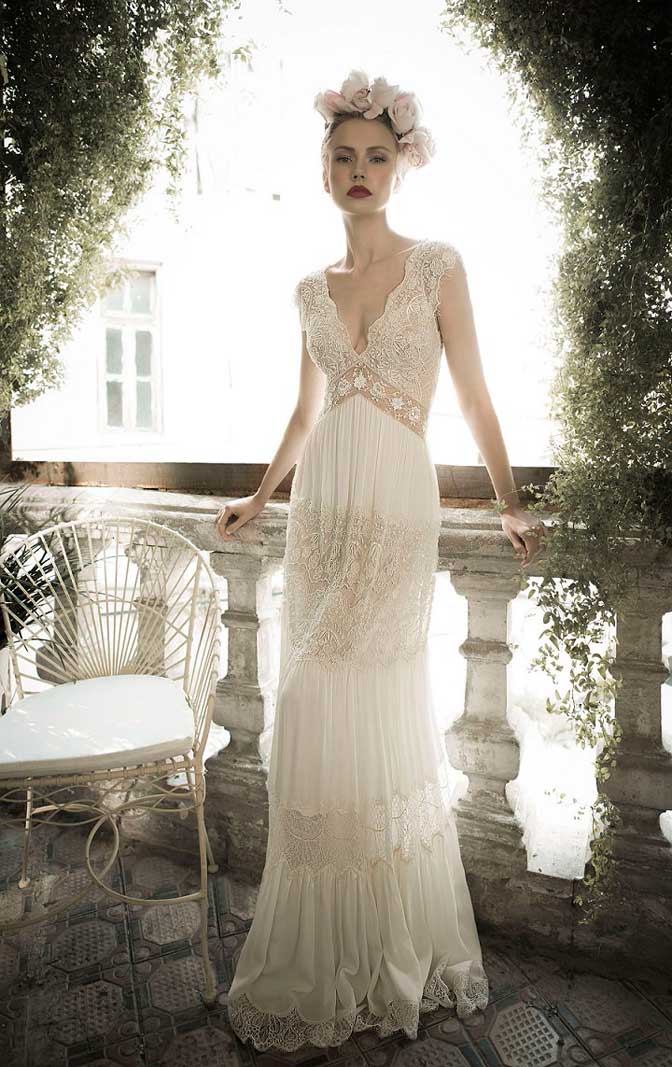 Fancy flapper
Anna Campbell's vintage romance inspired silk dresses are renowned for their decadent embellishments, intricately beaded laces, soft pretty tulles and floating silk chiffons. Her timeless yet non-traditional gowns are handmade in Melbourne and admired world-wide.
Forward fashion
Embracing a new era of elite fashion for women, Russian born Galia Lahav knows no confines when it comes to high-end, forward-thinking haute couture for high-profile celebrities and aristocratic women of lavish taste.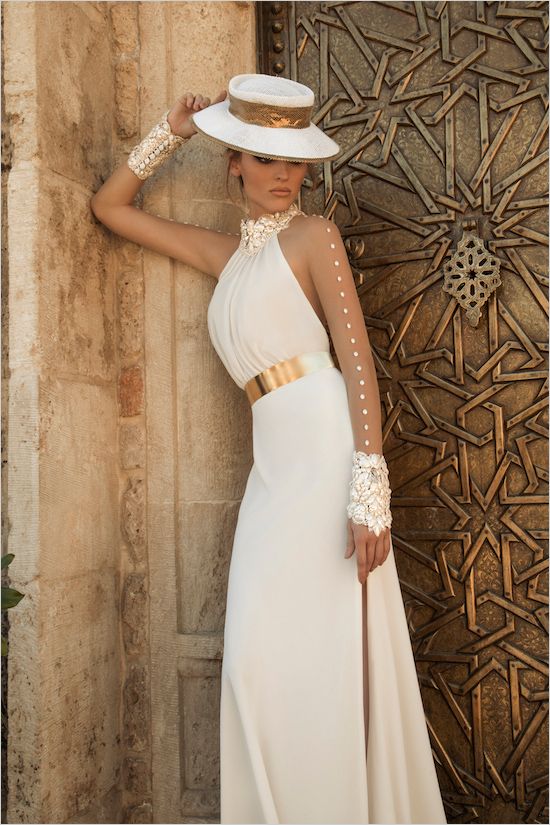 Hello, Hawaii
Introducing boho chic Hawaiian style direct from New York City. Stone Fox Bride was born from an NYC wedding scene saturated with 'puff, fluff and blue-haired old ladies'. This groovy, enchanted wedding sanctuary evolved to fill the void with wedding gowns like this island-vibing silk and lace ensemble.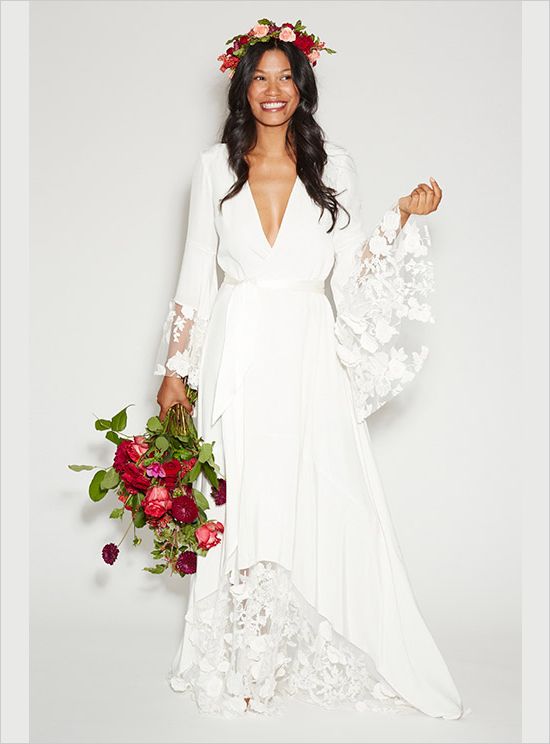 Hollywood calling
This gown, from Demetrios Bridal is the kind of dress one would expect a Bond Girl to wear on an evening date with the Agent. Perhaps, not in white! Striking, modest and sensual all at the same time, it makes for impressive wedding pictures perched atop a grand piano and other equally classic props.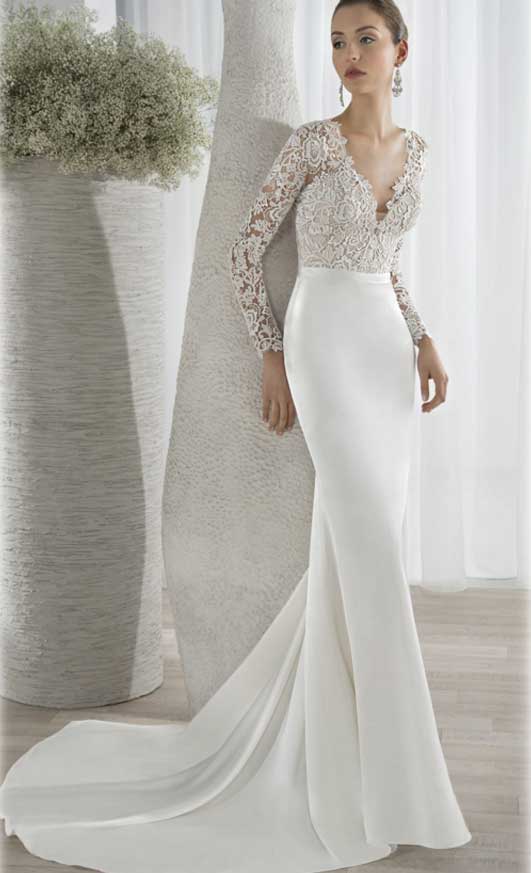 Classic Kelly
A ballgown Grace Kelly and Jackie Onassis would have been proud to parade down the isle, composed of rich ivory satin with beaded belt. Timelessness will keep this princess-perfect gown on wedding wishlists for decades to come.
Source: Allure Bridals

Source: Allure Bridals
Dreaming beauty
Thanks again to Israel for this mesmerising gown by Zahavit Tshuba from her fashion house at the Mandarin Hotel in Tel Aviv overlooking the Mediterranean Sea. It's no wonder where she finds inspiration for her dreamy collection of unique and innovative wedding dresses.
 Grecian GoddessJulie Vino's latest collection is the perfect marriage of sensuality and sophistication, identifiable by geometric cuts to compliment feminine curves. Opaque and transparent fabrics were used to create an illusion of a taller and slimmer figure for those seeking a more flattering fit.
Source: Julie Vino

Source: Julie Vino
Embrace laceBerta Bridal avant-garde wedding gowns come with 17 years of experience and are available from more than 50 locations world-wide, so when you're ready to test the luxurious fabrics and premium level finishes in this stunning long-sleeved lace bridal dress, you won't have far to travel.
Source: Berta Bridal

Source: Berta Bridal
Harlow CapeA favourite among Hollywood celebs, this Johannah Johnson cape in latte silk georgette and heavily encrusted claw set detailing will ensure you're the best dressed woman at the wedding….And everywhere else you decide to wear it!
Source: Johanna Johnson

Source: Johanna Johnson
Modesty mattersFor the bride whose cultural, religious or personal preference is modesty, this Pronovias wedding gown covers up the Three B's without compromising on style, elegance or femininity. A beautiful blank canvas, brides have endless opportunity to accessories with headpieces, bouquets and other wedding jewellery.
Source: Pronovias

Source: Pronovias
 Have you bought or seen a breathtaking, innovative or fashion-forward wedding gown we should know about? Share your find in the comments!