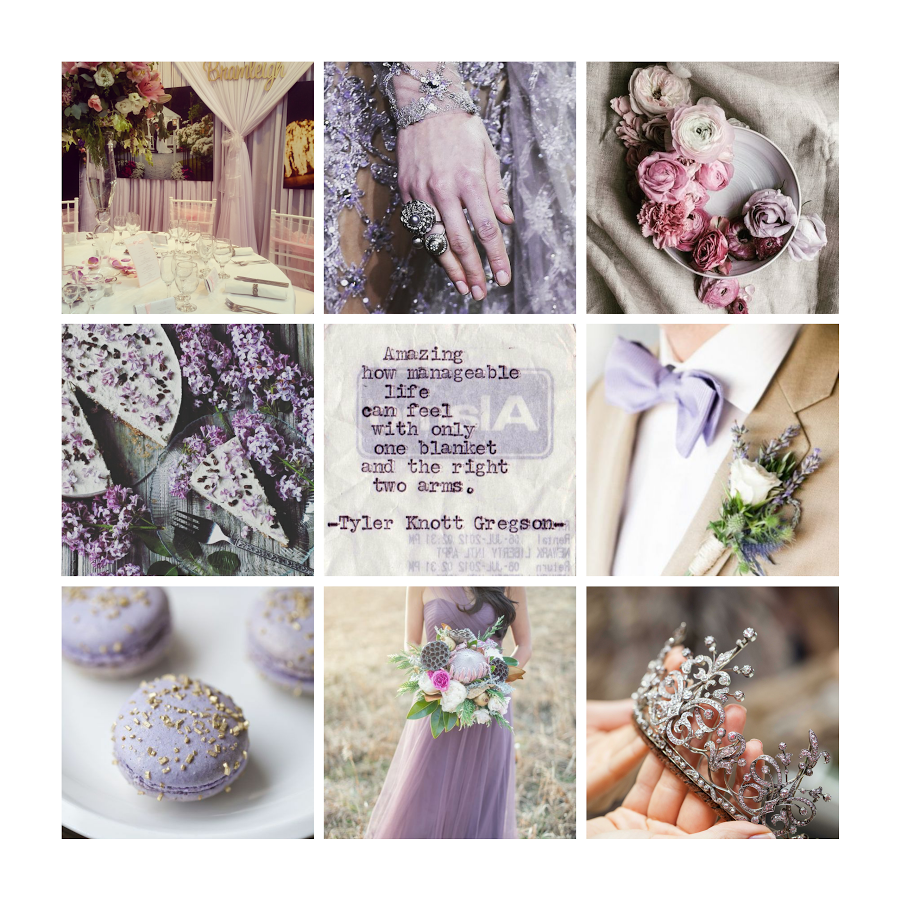 If you're planning a wedding, inspiration abounds especially on Instagram where millions of wedding or wedding related photos can be found. The trick, however, is finding them among the 52 million pictures uploaded to Instagram every day. It really is like finding a needle in a haystack! The solution, of course, is hashtags which will help you find exactly what you're looking for. But which hashtags to use?
Here are 14 of the most popular wedding hashtags along with a few of our favourites.
#wedding
With more than 71 million photos tagged #wedding on Instagram and many millions more on Twitter, Facebook and Pinterest, #wedding is easily the most popular. It's also the most obvious so it's also a bit of a catch-all hashtag covering everything from individual couples' wedding photos to wedding memes, quotes and even engagement photos.
#weddingphotography
Looking for ways to have your wedding photos stand out from everyone else's? The #weddingphotography hashtag is a brilliant showcase of how other couples capture their wedding day. You'll see lots of predictable shots but also lots or really creative and imaginative photos you may never have thought of and even if you don't, you'll get lost looking at beautiful wedding photo after beautiful wedding photo as you peek into the happiest day of so many people's lives.
Suggested picture:
#bridesmaiddress and #bridesmaiddresses
This is another hashtag we could spend hours trawling because it's all about bridesmaids dresses. Of course, drop the dresses part and you have another hugely popular
hashtag, #bridesmaids but if you're after inspo for dresses for your favourite ladies this is definitely the hashtag to frequent. You'll be quite startled by just how much variety is out there and how no two brides do things the same way when it comes to their bridesmaids… even if their bridesmaids are wearing the same dresses!
#weddingdress and#weddinggown
These two are among our favourite wedding hashtags because we can (and do) spend hours trawling through it. You'll find wedding dress inspiration from around the world and in every style, size and colour imaginable. It will open your horizons to what real brides are wearing on their wedding days and maybe even help you find the dress of your dreams!
#weddinginspo
This hashtag will also help inspire, but in a different way because it is much broader than the #weddingdress or #weddinggown hashtags. The brides and wedding suppliers using this hashtag tend to share pictures of their newest products and ideas so you'll get a good idea of all the fun, new and, sometimes, offbeat, things other couples are doing on their wedding day.
#bride
You don't need to be Einstein to know what this hashtag means. It's all about the main lady, and the world 'bride' is so international that you'll find a startling 19 million images tagged with this popular term. Because the word 'bride' is used in so many languages you'll see lots of brides from all over the globe use it to share their precious wedding shots with the world.
#weddedbliss
This isn't one of the most often visited hashtags but it is one of the most lovely. It's about couples who are happily married and though many of the pictures are taken during a couple's wedding day many are taken long after during quiet, happy and very private moments of post-wedding happiness. Nawwww.
#weddingstyle
Another inspiration heavy wedding hashtag, #weddingstyle has a really international flavour about it. You won't just see the same type of bride or the same conventional style of wedding if you trawl this hashtag. Expect brides and grooms sporting clothing and hair of every style you can imagine. There are scrumptious cakes, creative poses, wonderful first dance photos and lots of…wedding styling!
#weddingfun
As the hashtag suggests, this one is all about wedding fun, fun, fun! Expect to see plenty of funny faces, funny poses and funny moments all captured and shared for the world to see. Of course, everyone's idea of 'fun' is different as is everyone's idea of 'funny' but it's definitely worth a peek at, even if only for ideas of fun and sometimes silly things to do during your wedding ceremony and reception.
#marryingmybestfriend
For a different angle, #marryingmybestfriend will give you serious wedding feels. It's basically where you'll find lots of loved-up pics of newly engaged and newly married couples just hanging out and being cute and cosy together.
#weddingday
What we love about this hashtag is that you get a true peek at someone's wedding day, the actual day, not the lead up, not the fittings, not the sneak peek at the wedding invitations, dress or cake. It's about the big day and nothing else. It's also usually about the biggest moments of a wedding day, so this is a hashtag that's filled with photos guaranteed to make your eyes smile and your heart flutter.
And of course… #easyweddings!
We LOVE to see pictures of our happy brides on their favourite day. Whether it be bomboniere, the dress, the reception, the groom… we want it all! Tag us for a chance to be featured on our Instagram.