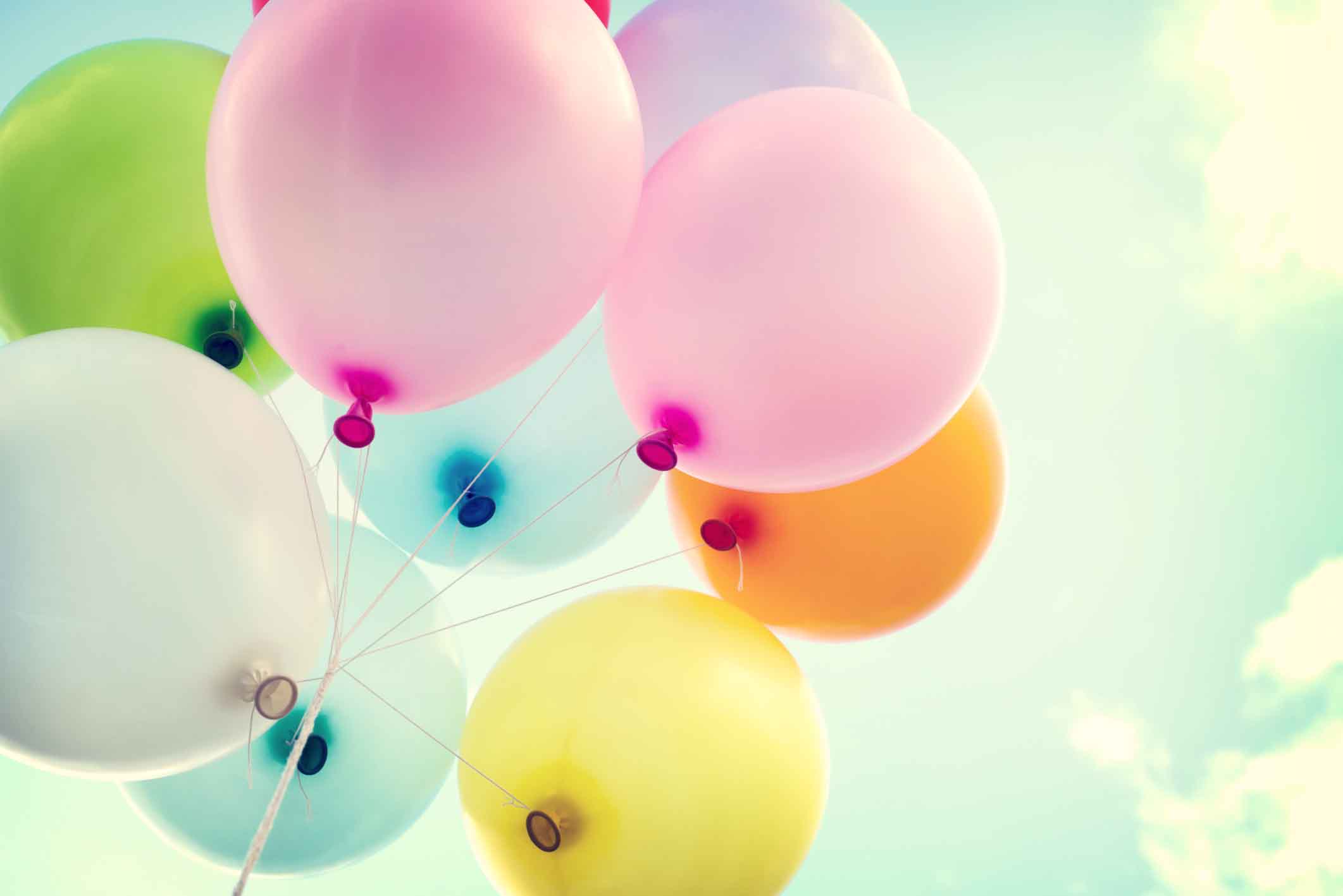 Most of us associate balloons with kids – and kids' parties, but here are 10 whimsical balloon decor ideas for your wedding – and they'll have you, erm, 'bursting' with bridal joy.
Vintage-style centerpieces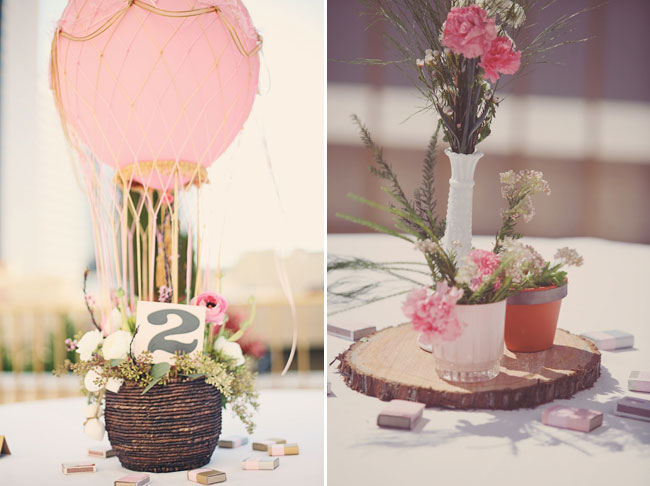 Style goes sky high in the shape of gorgeous vintage-style hot air balloons. Rising above a basket filled with fresh flowers, they form the spectacular high point of a table centrepiece with definite wow factor.
Beautiful backdrops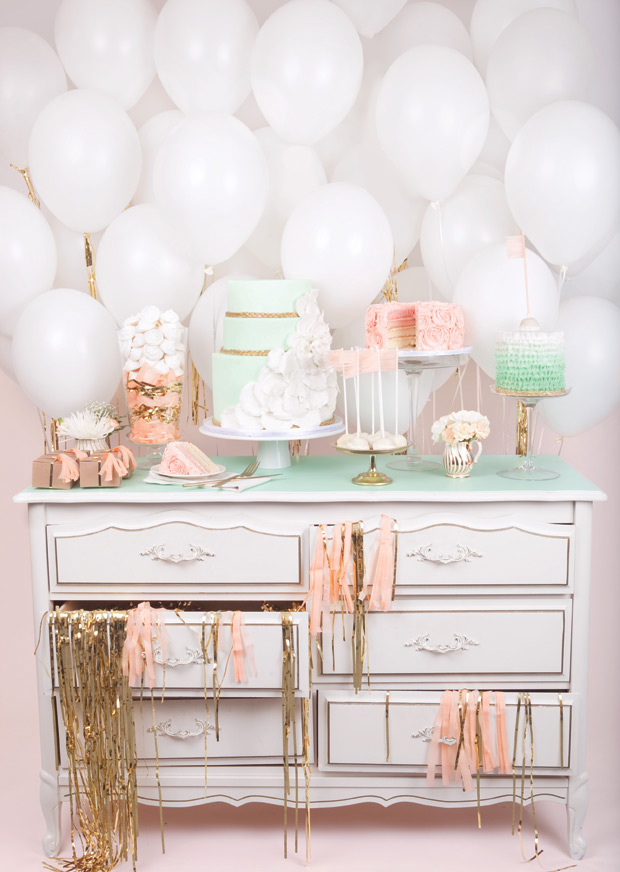 Beautiful white balloons create a cloudlike backdrop for a stunning dessert table that looks almost too good to eat. Pastel pink or mint green shades would work equally well in compliment to delicate pastels and golden tassels. They key is to use soft colours for a  gorgeous, grown-up appeal.[ew-supplier-carousel]
Floor fillers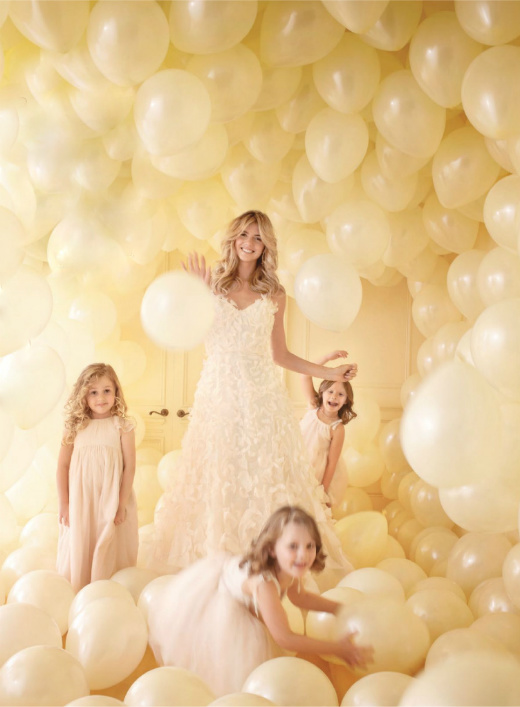 We know they're meant to soar not sink, but scattering pastel balloons on the floor is a really great way to add atmosphere. Plus, your guests – especially the little ones – are going to love dancing among them, creating photo opportunities at every turn.
High fliers
Image: Pinterest
A growing number of couples are incorporating a balloon release into their big day. And there's plenty of special touches you can incorporate. One lovely idea is to encourage guests to write a wish on a tag and tie it to a balloon before they let go. Encourage them to make it something generic, like a wish for everlasting happiness, and you might just make a stranger's day if it lands in their yard.
Roof raisers
Image: Becoming The Mrs
Sometimes the most simple ideas are the best. Case in point is letting helium balloons do what they're meant to do – float across the ceiling at your reception venue, whether it's a ballroom or marquee. It's a great way to add texture and colour and enhance the mood with your choice of size and colour.
Big and beautiful
Image:
Wedding-Venues
We love the idea of using oversized balloons as feature décor, not least of all because they're both beautiful and versatile. Here, for example, the big orb-like shapes work well in place of floral arrangements, while the use of ribbons, beading, tassels and other adornments along their string add vibrant colour, texture and impact.
Photo props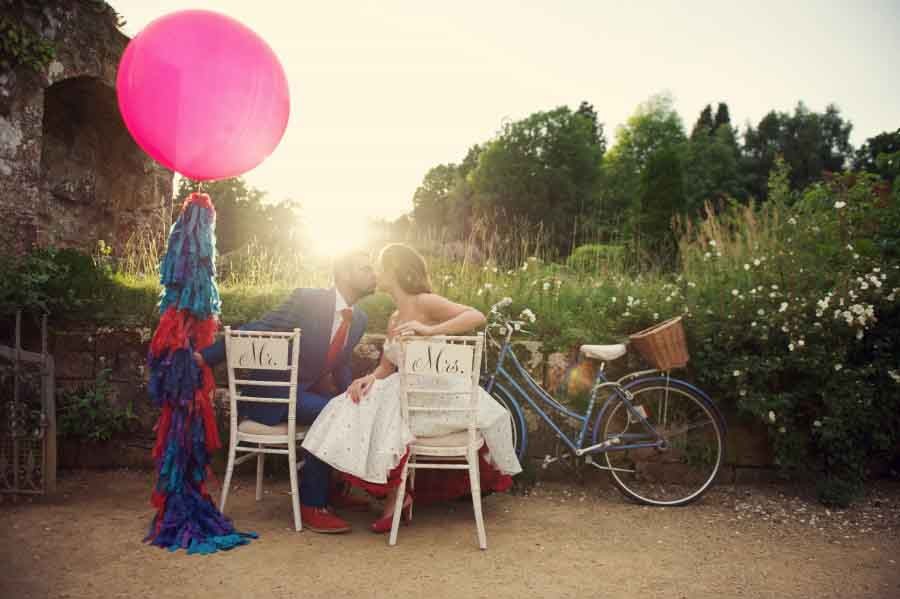 A bunch of pretty balloons – or even just one – can make for a stunning prop to use in wedding photos. And you're only limited by your imagination in how you use them. Think action shots –  such as running down the beach with a bunch in hand – or something a little quieter, such as a vibrant point of a reference in a photo that is both romantic and timeless. It's a great way to add pop to your wedding album.
Flower girl bouquet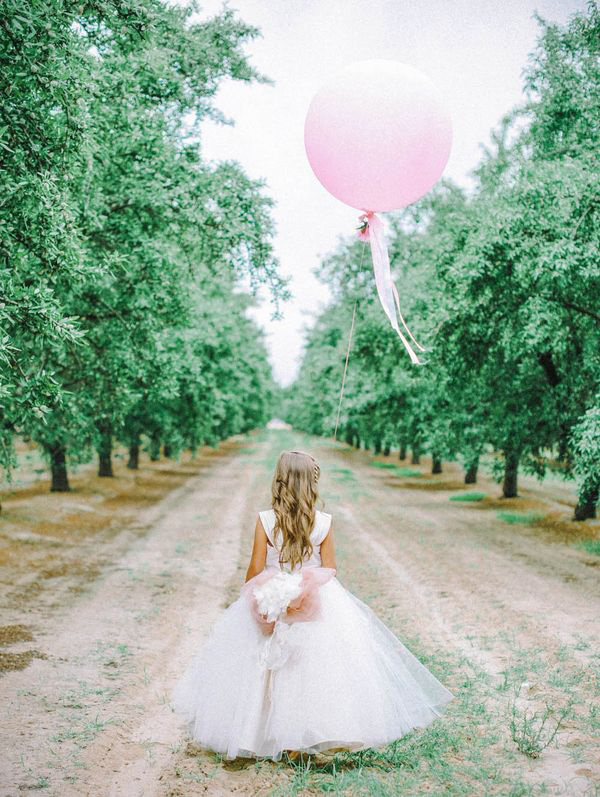 How cute is this? We know she often gets a small posy to carry, but we think it's equally adorable to send your flower girl down the aisle carrying a balloon. Simply match the shade to the bridesmaids and their blooms and the complementary effect will bring an even brighter smile to her face.
Totally tulle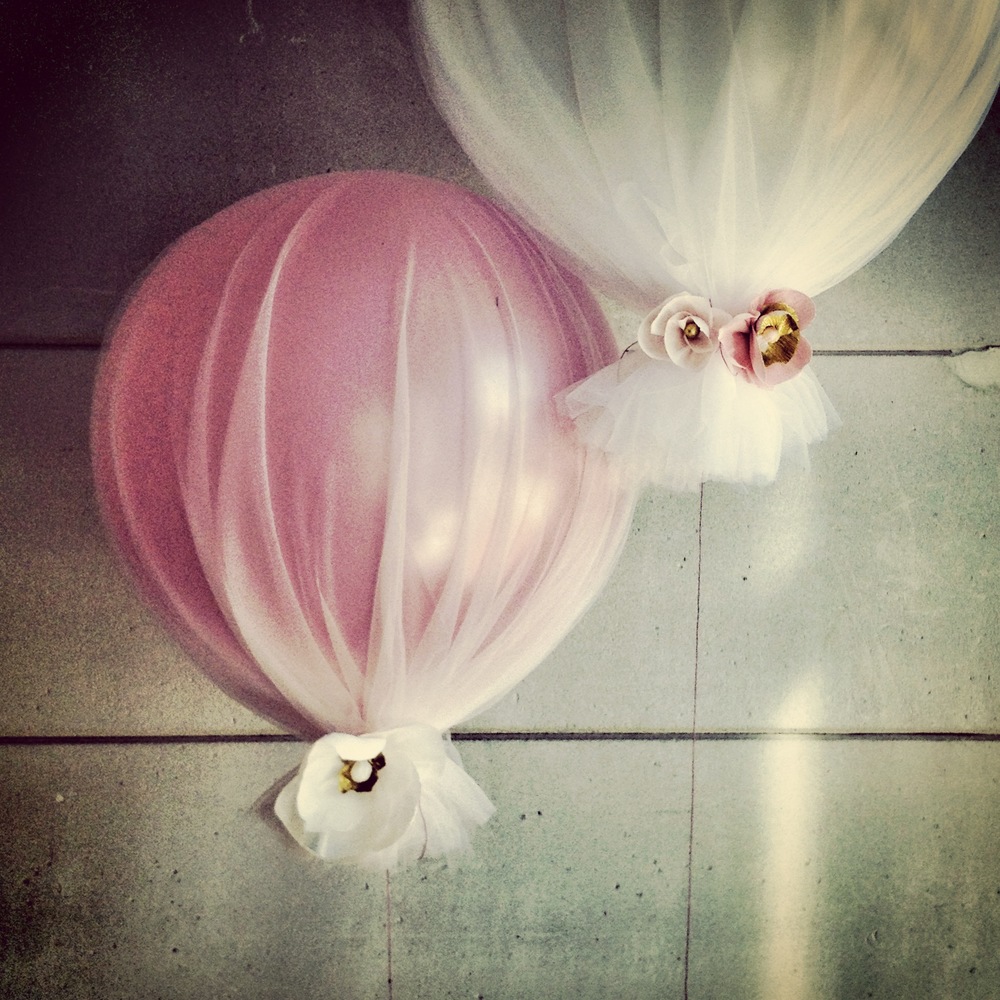 Tulle really is a wonder material – and when you use it to wrap balloons, maybe with the addition of flowers or ribbon, the sense of elegance it creates is spectacular. This kind of decoration would look particularly good for a shabby chic or vintage theme.
Outdoor adornment
Image:
You Mean The World to Me
When you marry outside, you often don't need to do much in the way of decorating since Mother Nature is beautiful enough. But some well-placed balloons – maybe on the backs of chairs, in the corners or down the aisle – can help dress up the space for maximum appeal.
Planning your wedding? Find wedding decorations for your big day here.