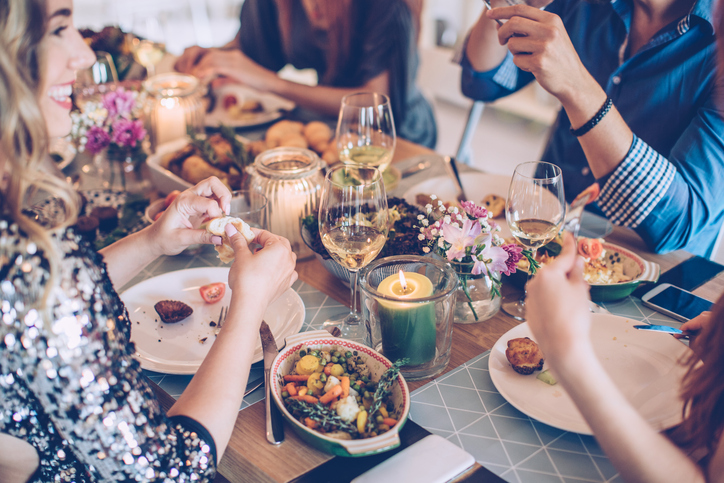 No matter how long you've been together and, especially if you've never lived together, here are 10 items newlywed couples need in their post-wedding kitchen.
Somewhere to store your spices
Whether you're yet to learn to boil eggs or you're a budding cordon bleu chef, you're going to need spices, even if it is only salt and pepper! This magnetic stainless steel spice stand stores small amounts of your 8 most-used spices and it stands vertically so that it uses as little space as possible.
Knives, knives and more knives
Every kitchen needs a set of knives for different purposes and in different sizes. Ever tried cutting garlic with a bread knife? This 7-piece Daisho knife set from Baccarat features knives made from Japanese steel and designed for use by both left and right-handed users. It's also backed by a lifetime guarantee.
A saute pan
What's the point of owning all this fantastic cooking gear if you don't have anything to cook in? This 32cm, 4.5 litre deep saute pan is incredibly versatile and you'll be able to cook anything from a soup to a roast in it! It features a large glass lid and heavy-duty non-stick coating and is even oven safe to 260C. No wonder it has been dubbed the Rolls-Royce of non-stick frypans.

Dinner plates
If you want a change from simple white plates, these 'gelati' coloured dinner plates are made from top quality porcelain and are both dishwasher and microwave safe. They come in a range of bright and bold colours and will add a striking vibrance to your dining table. They feature a coloured bottom and a matte finish with a rimmed white inner face.
A pair of kitchen shears
Whether you need to open a packet or portion out a roast, these vibrant kitchen shears will do the trick. They feature soft touch ergonomic grips for safer and more comfortable handling as well as an integrated stanley knife to cut through sealed boxes. The stainless steel blades are made from extra hardened steel so that they stay sharper longer.
A chopping board
Villeroy & Boch's wooden Artesano chopping board doubles as a serving board, so you'll get double the functionality for your money. It's made from acacia wood and is flat on one side and features grooves on the other for placing items of food, such as dips and cheese on it.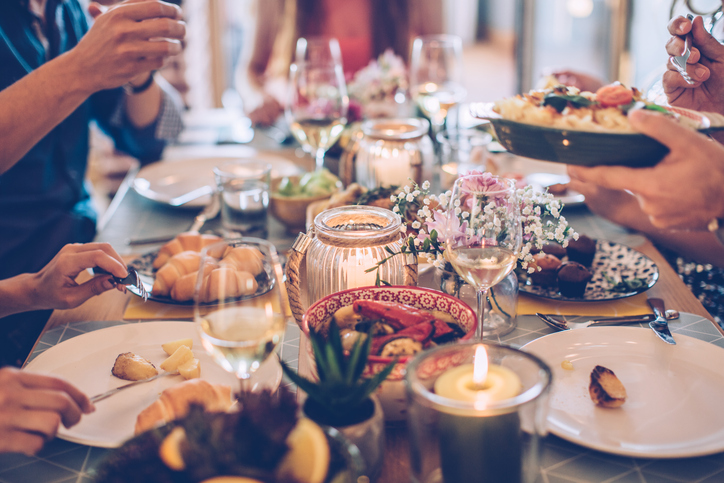 A paper towel holder
Looking more like a piece of art than a paper towel holder, this striking Wesco gadget is the company's typically sturdy and colourful combination of stainless steel and powdercoated sheetsteel. And if you prefer to use it in the bathroom, it also holds toilet rolls!
Somewhere to store leftover food
These eco-friendly glass food storage containers are a lot more eco-friendly than those take-away boxes we all have stashed in our pantries. Not only are they reusable, they are suitable for the oven, microwave and freezer. They're available in a range of sizes and gorgeous colours and feature BPA/BPS-free polypropylene lids.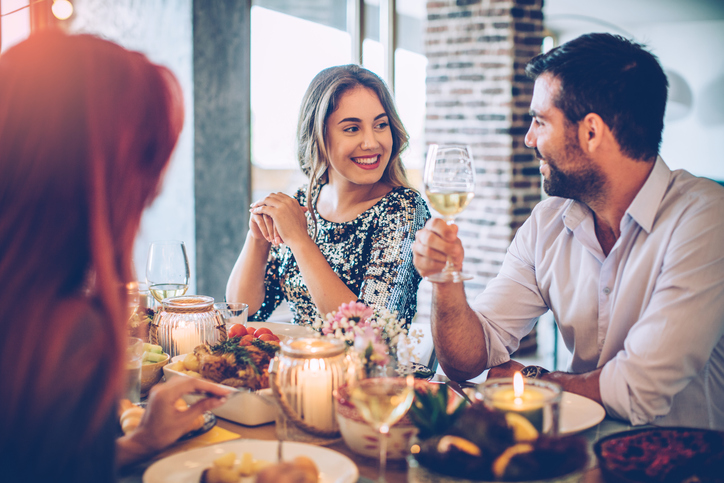 Tea towels
Ok, so we threw this one in for fun but realistically every kitchen needs a tea towel or ten so why not have a fun one like this? Made from 100% cotton, this tea towel features a life-size Scrabble board, so you can actually play Scrabble on it!
A dish rack
Once the cooking and eating is done, it is, unfortunately, time for doing the dishes. The design of this very contemporary dishrack was inspired by architects and even folds away for easy storage between dish washing sessions. A wave of spikes can be used to hold delicate glasses upright and the built-in drainage tray features an ingenious flip up spout that allows you to drain or not drain! It's genius.