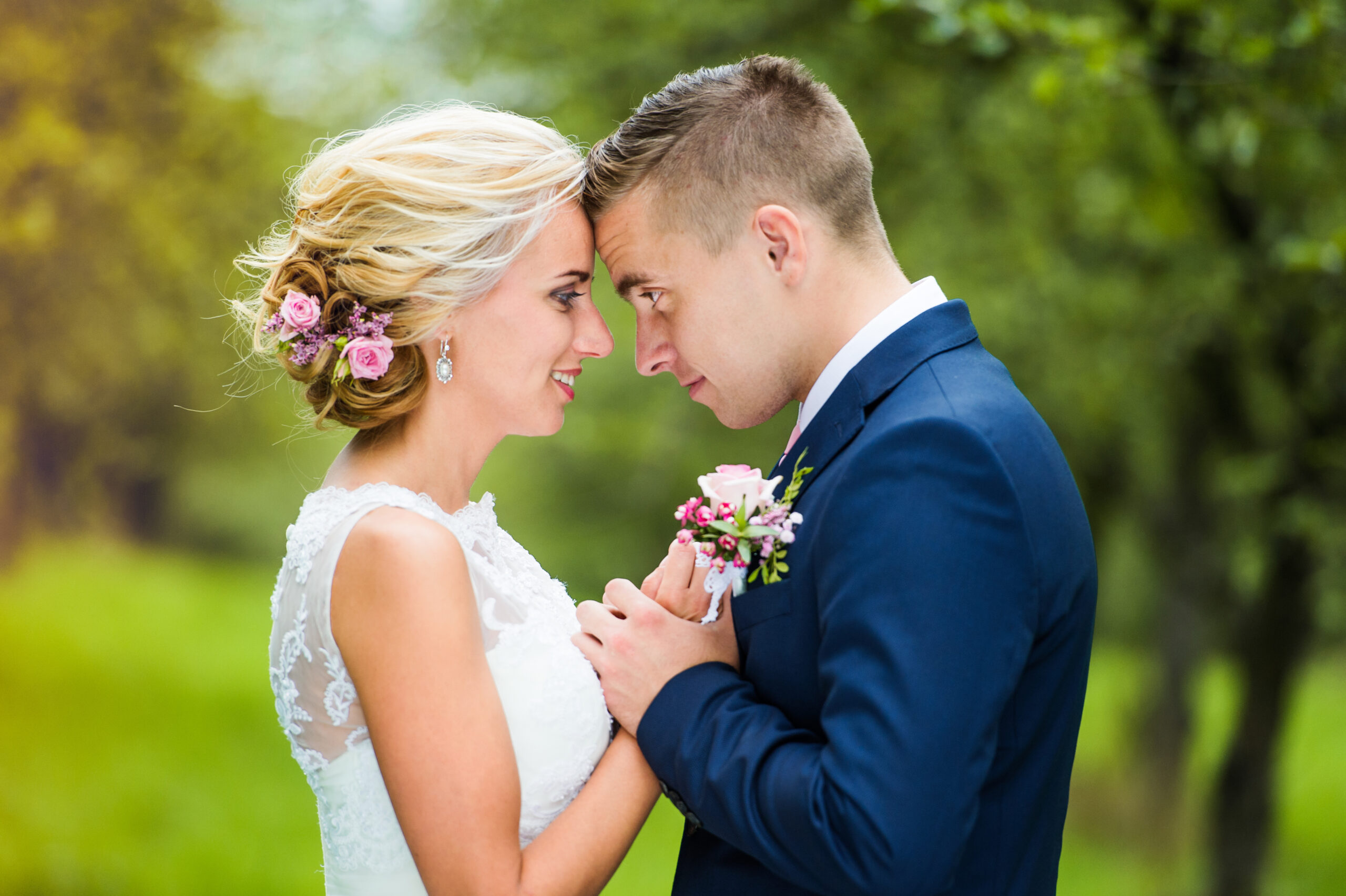 I dreamed of a wedding of elaborate elegance,
A church filled with family and friends.
I asked him what kind of a wedding he wished for,
He said one that would make me his wife.

The author of this quote has long been lost to history, but it does illustrate one key point about weddings, which is that no two people want the same kind of celebration around those two little magic words – "I do".
Some people want chic and casual, others want to indulge their every wedding fantasy, while still others aim for somewhere in between. But there are some shared points of reference that tie them all together. And one of them is wedding insurance.
While wedding insurance is a relatively new consideration for engaged couples, it is one that has been gaining in popularity for the peace of mind it can create before, during and after the big day. It's all about making sure that misfortune and misadventure don't turn a dream day into a nightmare.
But if you're not sure whether it's for you, here are 10 reasons wedding insurance is, most definitely, worth considering.
It's all about peace of mind
Everyone wants their wedding day to go off without a hitch; and small wonder why. Not only is it one of the most beautiful and romantic days of your life, it's also one of the most expensive.
The average Australian couple spends $36,200 on their wedding, and that's a pretty significant sum in anyone's books – and one that requires protection.
After all, you wouldn't spend that much on a car without insurance, and a wedding is just as much of an investment – just of a different kind. Plus, we can't tell the future and, really, who wants to be left tens of thousands of dollars out of pocket if unexpected misfortune occurs and they are forced to cancel through no fault of their own?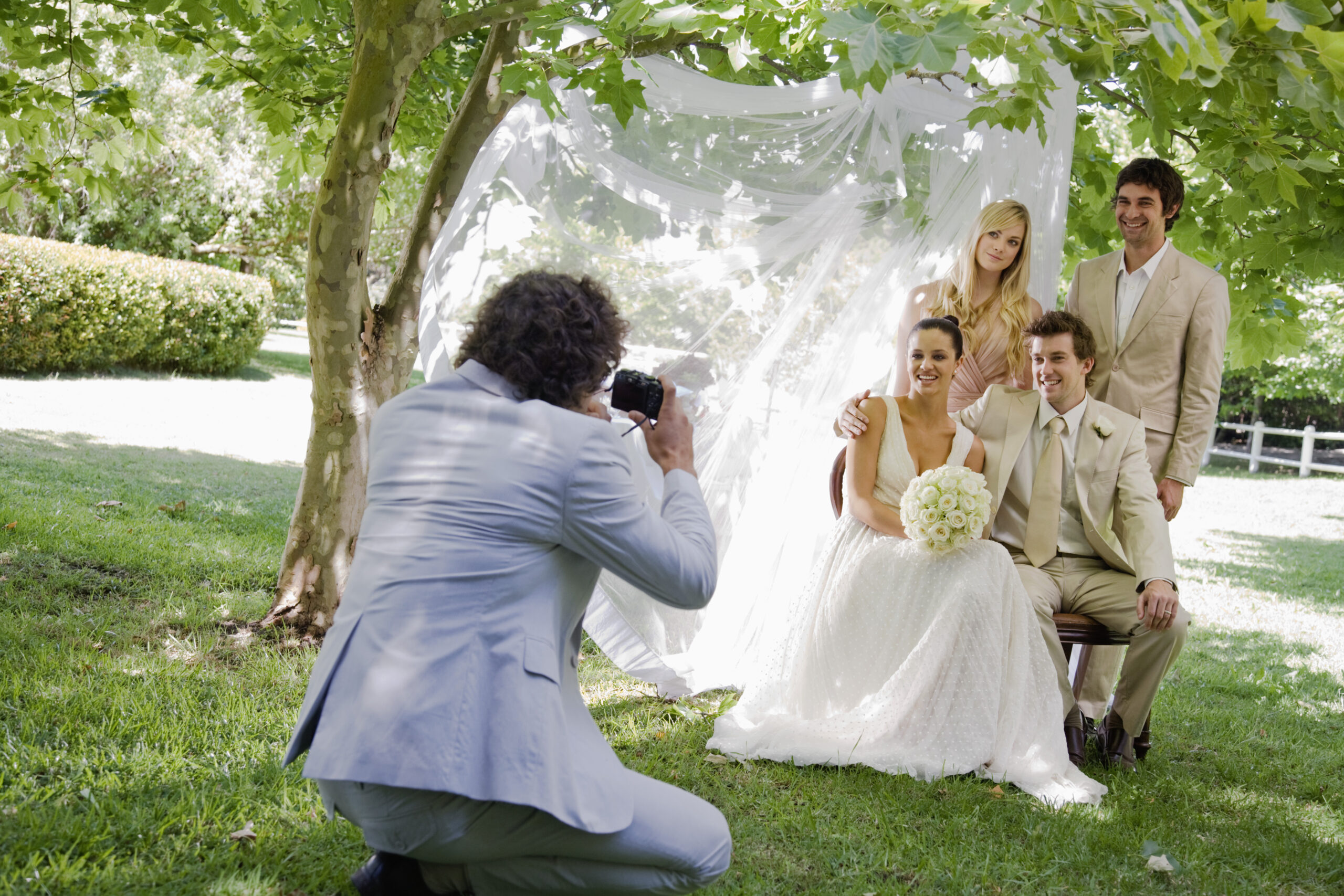 Memories are crucial
Weddings are enormous fun, but as the passage of time sees the memories fade, photographs step up as a reminder of the fun and emotions of the day.
But what happens if the photography doesn't go to plan? Maybe the photographer goes out of business, perhaps they double book or don't show up at all?
But with most wedding insurance, you should be able to get back any lost deposits or payments. The same, generally, applies to other vendors.
Unexpected dilemmas are part of life
No one plans a wedding expecting the worst to happen, but the thing with life is that you never know what's on the horizon.
And there are plenty of factors which can force the cancellation or rescheduling of a wedding, be it accident or illness with you or your immediate family, cancellation by the venue or severe weather.
With wedding insurance, all these kinds of scenarios – as well as extras such wedding transport failure  – are covered. And, while it may not make up for the disappointment, at least it allows you to bring your wedding dreams to life a bit further down the track.
Venues are becoming getting stricter
Whether you're planning a reception in a restaurant or a purpose-designed celebration space, an increasing number of venues in the United States and the United Kingdom are recommending couples have wedding insurance. Some are even demanding it, even going so far as to require a copy of a Certificate of Insurance to confirm the booking!
While this isn't happening in Australia – yet – it could well be the scenario one day and, when you think of the costs involved should something go wrong, you can understand why.
After all, wedding venues cannot be expected to pay for any unexpected misfortunes, so it's understandable they would want to make sure the bride and groom will be able to cover damage, breakage or similar.
The kind of things that may be covered by your wedding insurance in these circumstances include personal liability, household items, lighting equipment, tents, marquees, staging, gazebos, chairs and tables.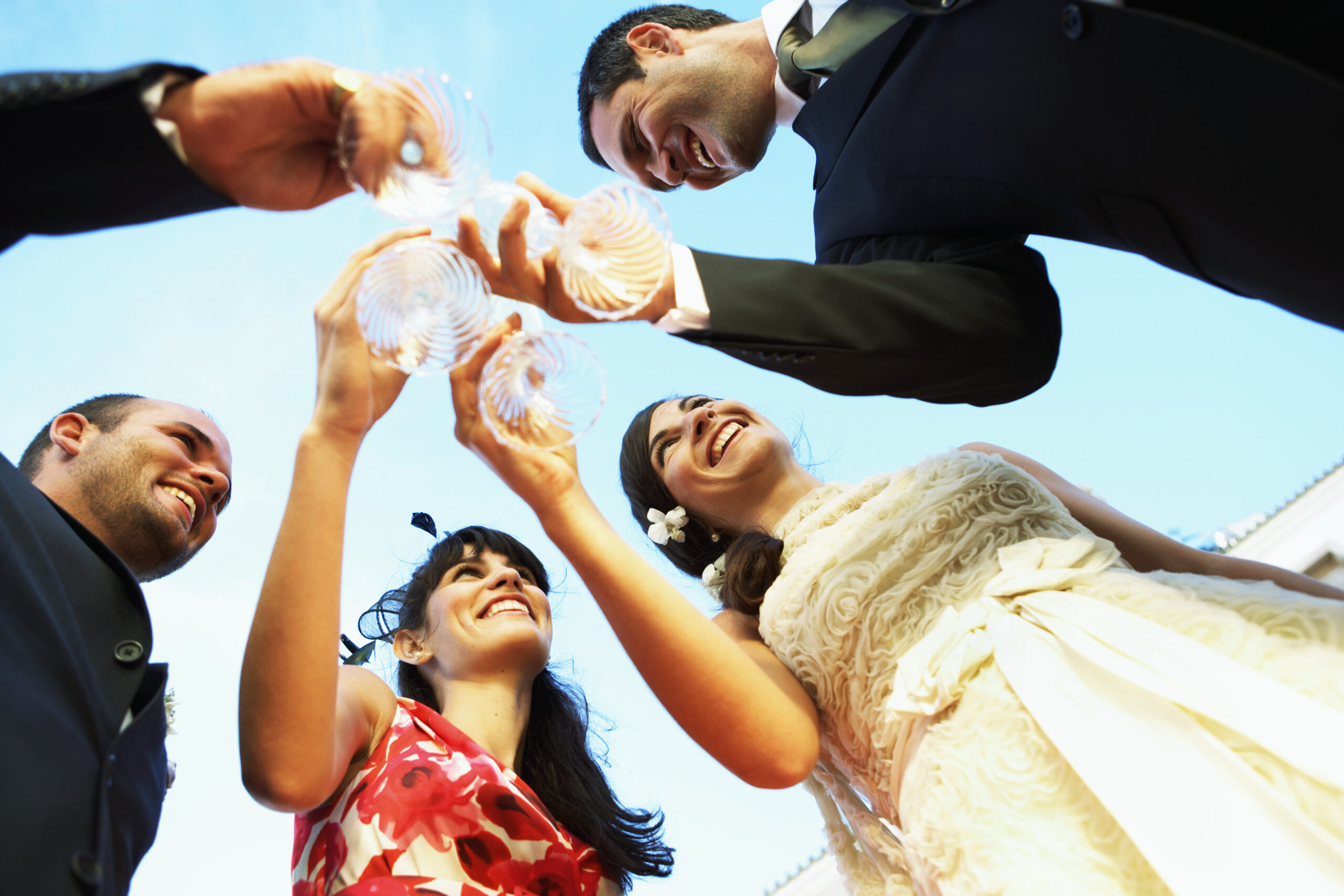 Alcohol can cause more than a hangover
Most couples will serve some sort of alcohol at their wedding – and, after all the stress that goes into planning and preparing for the big day, a glass of champagne can be a welcome distraction. Plus, a little bubbles and buzz can encourage guests to loosen up on the dance floor.
But, realistically, alcohol can cause other issues if not handled responsibly. For example, if a guest chooses to have too much to drink and misfortune may follow. The financial impact of this decision can be substantial if they cause any damage and, at the end of the day, it's something no newlyweds want to have to deal with, making insurance – including coverage for the service of alcohol – a necessity.
As 'the hosts' of the wedding, you, and you alone, are responsible for any damage incurred at your event. This includes burns, breakages, rips and tears. The beauty of wedding insurance is that, not only will it provide it coverage for damaged hired equipment, it will also give you personal liability coverage in case you find yourself facing legal ramifications.
The cost outweighs the potential for disaster
As mentioned, the average Australian couple spends $36,200 on their wedding, which, for most of us is a significant investment. So, when you weigh up those expenses against the cost of insurance, it's wise to do the sums and see how insurance would stack up against other expenses.
The cost of a policy, typically, starts at about $200, and can range up to $1300. But this higher level of insurance will cover a higher amount for unforeseen issues, be it weather, injury, illness, vendors and more. So then, the decision becomes, are you happy to spend a small amount of money that you may never (hopefully) need to claim a return on, as opposed to risking financial loss should anything go wrong.
For many people the answer – in the name of stress – is yes, with a decision to do it at the start of the planning process so everything that follows after is covered.
Mother Nature can be fickle
Australians know all about extremes of weather – from heatwaves to flash flooding and everything in between. This means you can never 100 per cent count on Mother Nature to be predictable – even for your big day.
So, if you're planning a ceremony and/or reception outdoors, wedding insurance gives you peace of mind that, should the worst happen – with your event cancelled by extreme weather conditions – Plan B is already in place to do it at another time, without having to fork out a whole new set of big bucks.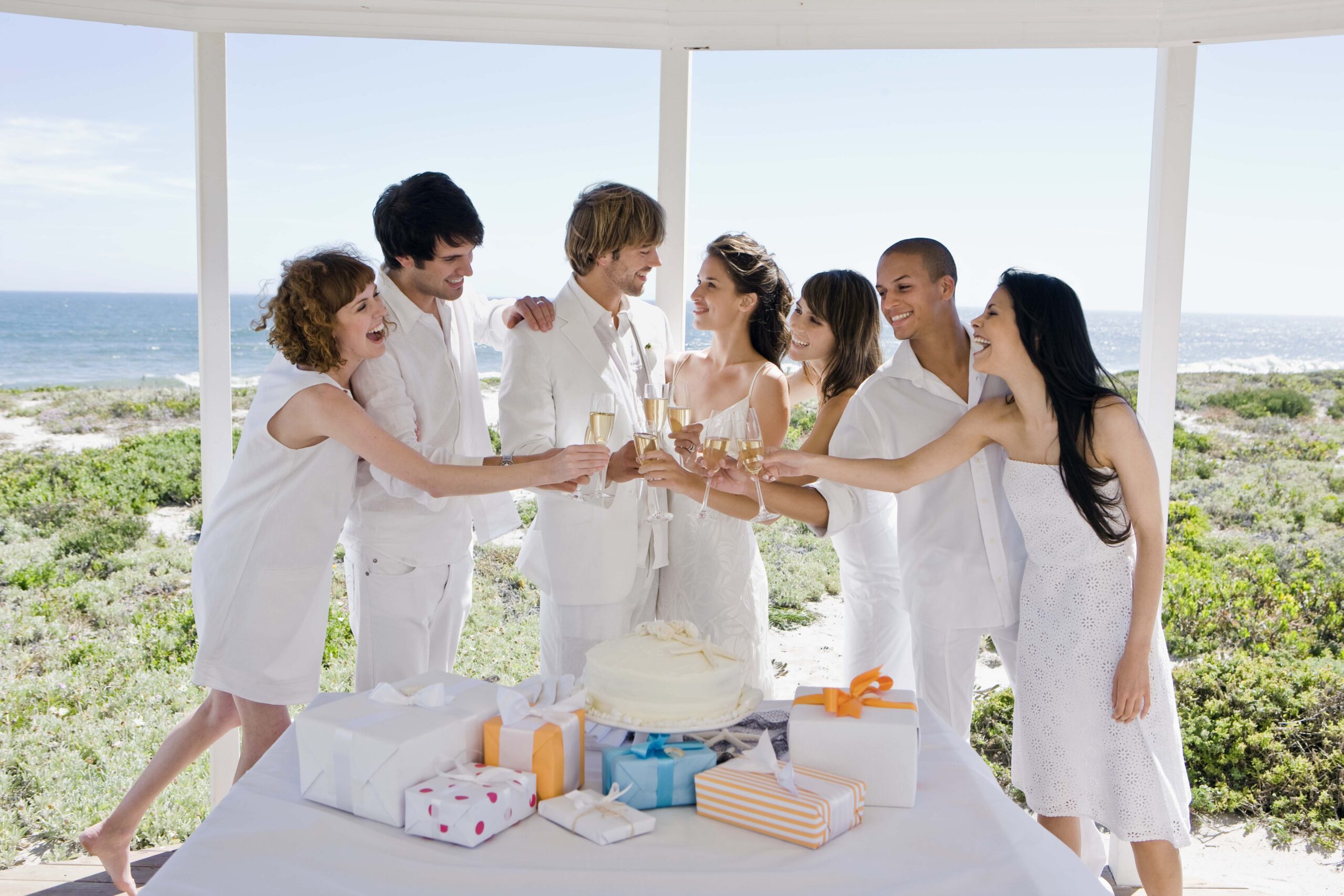 Gifts are great
No one invites friends and family to their wedding in expectation of a gift, but it's still lovely to open presents after the big day and see just how thoughtful people have been. So, when something goes wrong, such as theft or damage, it can leave a sorrowful aftertaste.
But with wedding insurance, all the gifts – including gift certificates and money – will be covered. It also covers the gifts as they are being transported. So, while you do lose the thrill of knowing a guest chose that exact item for you, the practical reality is you still get to have the item they picked out with such care.
There is a financial risk factor
For many people, the choice of whether to take out wedding insurance comes down to their appetite for risk. If you're comfortable with outlaying a large sum of money without protection, then wedding insurance isn't for you. But if you don't like taking chances, it's well worth considering coverage for your entire outlay.
Policies are available that encompass the full spectrum of wedding day expenses, from the cost of a wedding gown, tuxedo and rings to the photographer, florist and caterer. Also included, usually, is the cost of hired transportation, venue, musicians, rentals, personality liability, reception cost and all payments and deposits – basically anything you have planned to make your day a unique celebration.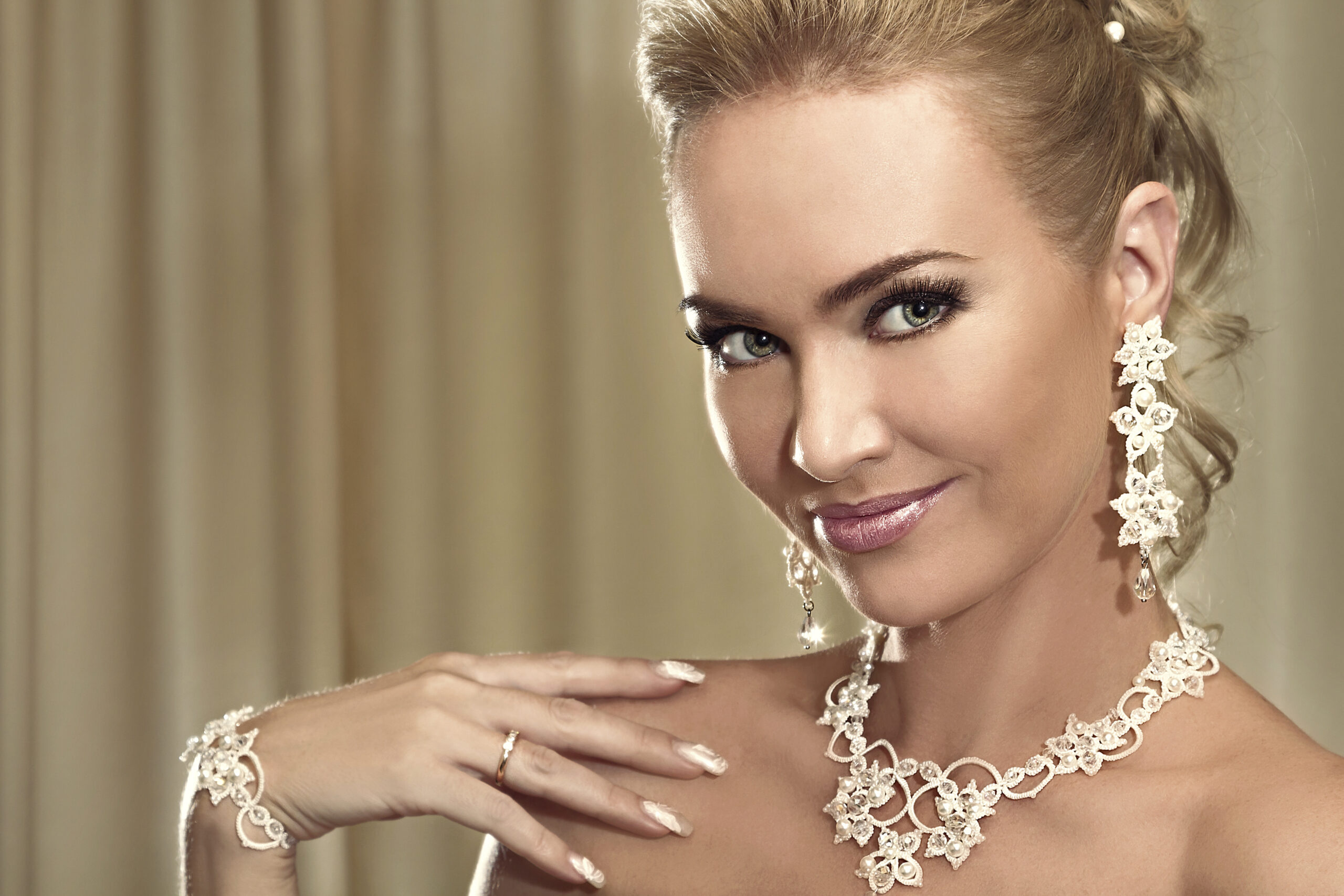 Bling needs protection
Weddings are a great excuse to break out the bling. For some people, this just means exchanging wedding rings, while for others, it's about digging out – or borrowing – extravagant jewels and all manner of blingalicious enhancements.
For many people, these can hold an important family, sentimental or financial commitment. It makes them almost irreplaceable, but should the worst happen and this precious jewellery is lost, stolen or damaged, wedding insurance will cover the cost to repair or replace the item/s. Bear in mind you will need to ensure the policy has adequate coverage as basic wedding insurance may not cover these precious items to the limit that you require.
So, what to do next?
If you've considered these 10 points of view, and decided to play it safe rather than sorry, wedding insurance is something that should factor in from the earliest days of planning, starting at the point you begin to compile your wedding budget. We're talking before you even start to put down deposits.
There are two reasons for this:
First of all, you need to include the insurance itself as an expense. But, secondly, you need to know the ins and outs of the celebration you're going to have so you can be sure the policy you take out actually provides enough coverage for the things you need and want covered.
You can, generally, buy wedding insurance up to 18 months before the big day, and coverage begins immediately. Which brings us to the big question: how to decide which policy is right for you.
Ask someone.
Most wedding insurance providers will have detailed policies and product disclosure statements on their website, so that's a good place to start researching. Dream Wedding Insurance  is a popular choice for Aussie couples and they offer a live chat function, so you can ask them your questions direction – and then buy a policy straight away, if you so wish!
Just ensure the agent goes over everything thoroughly so you know exactly what your payment covers – and what it does not, and don't forget to choose a level of coverage that matches your needs. For example, If your wedding costs $25,000, it makes sense to purchase a policy that covers at least $25,000.
Once you've chosen the right coverage, hopefully, you'll never need to think about it again!