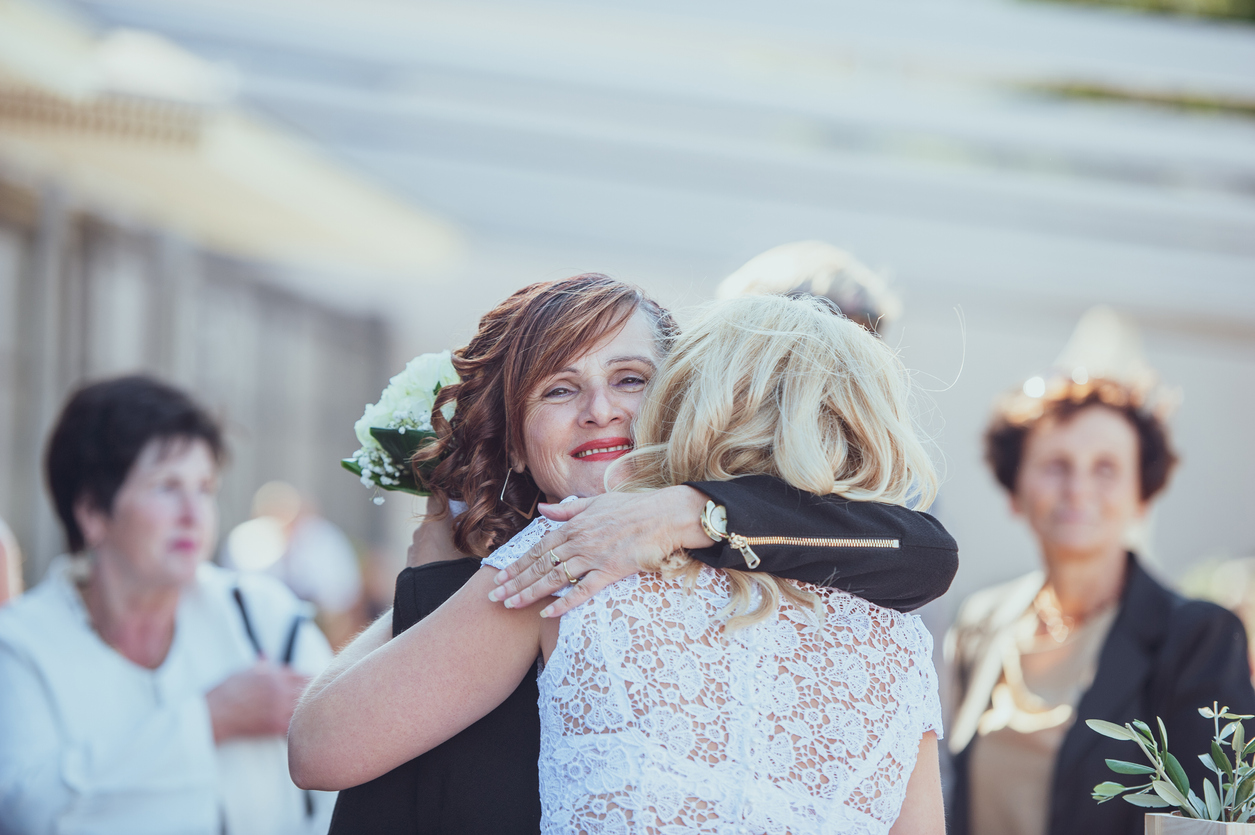 We always love the proud look on a dad's face as he escorts his daughter up the aisle. But if there's one person who often goes a little unnoticed at a wedding, it's the mother of the bride. Which seems a little unfair when you consider how important her role was in getting to this day. With this in mind, here are10 spectacular ideas to help pay tribute to the most important woman in your life – and make sure she gets her moment to shine.
Feature her favourite cocktail
Many brides and grooms embrace the idea of a signature cocktail to round out the beverage menu at their reception. Sometimes it's a guaranteed crowd pleaser, such as a martini, but sometimes it's a recipe they particularly love, or one that has special meaning. So give this idea a tweak and get Mum in on the act, by nominating her favourite cocktail as the drink du jour. As an extra touch write up a chalkboard sign – or include a message on the reception menu – outlining its maternal origins. Alternatively, if she doesn't drink, you could do it with dessert.
Planning your wedding? Find a great range of quality wedding suppliers here.
Offer a toast in tribute
There's many tributes during the official part of proceedings, not least of all to the bridesmaids. Then there's the father of the bride's speech, where he usually talks on behalf of himself and his wife. But we say Mum deserves her moment in the spotlight too, via a special toast just for her. Start it out inclusive and then hone in, trying something along these lines: "I've been blessed to come to this moment in the care of two wonderful parents. You've had the chance to hear from my father, but I just wanted to take a moment to mention my mother…"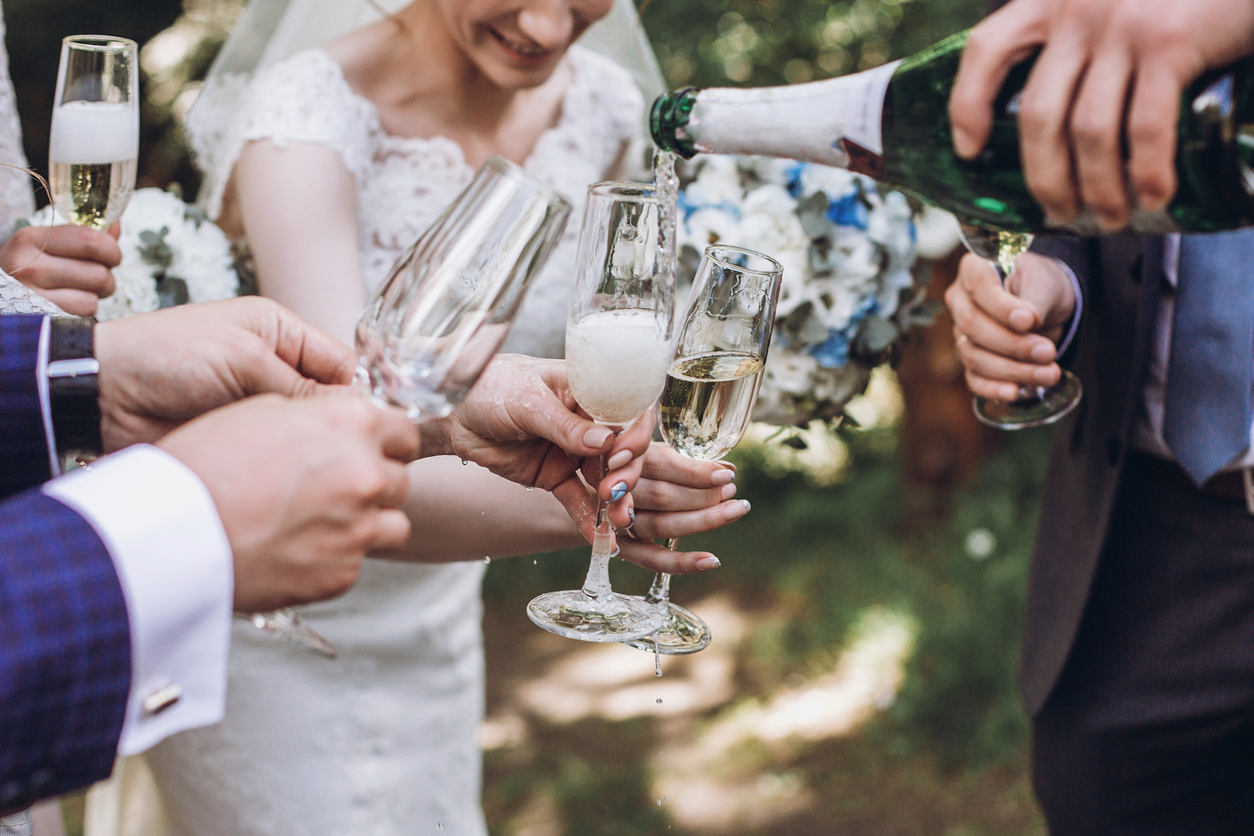 Prepare for tears
On such an important and romantic occasion, you can probably expect her to shed a few tears – happy ones of course – so have one of the ushers leave a beautiful monogrammed handkerchief on her chair at the ceremony. Tie it to a beautiful flower that reflects a powerful emotion she will understand, such as a gorgeous gardenia to showcase your joy at being able to share the day with her. You could also encourage the groom to do the same thing for his mother as a beautiful thank you for raising the man you're about to marry.[ew-supplier-carousel]
Tap into tradition
One of the great wedding traditions is something old, something new, something borrowed and something blue. Mums often play a part in this, but why not make it a special piece of superstition just between the two of you by asking her to contribute all four? It doesn't have to be expensive – the something blue could be a piece of ribbon, the something old could be a necklace and the something borrowed could be a gorgeous jeweled handbag. As always when it comes to love, it's about the gesture and not the cost.
Give duplication a go
Wedding trends change so much that all brides have a different vision of how theirs should unfold. But for something really unique, look back to your mum's special day and duplicate an element of her wedding day style. You could wear her dress, have a bouquet that's a replicate of the one she carried, wear your hair in a similar style or walk down the aisle to the same song she did. Other ideas to consider include travelling to the ceremony in the same vehicle she used or even choosing the same wedding colours she did.
Introduce her with the official party
This one isn't strictly a solo act for your mother, but it's beautiful and worthwhile all the same. And it also builds on something you already have planned – the official arrival of the bride and groom to the reception after being introduced by the MC. It normally stretches from the furthest attendants to the couple of the hour, but you could tweak the order and send both sets of parents in first. You could do it directly beforehand or leave a gap of say or minute or two so they are seated at their tables before the wedding party makes its entrance.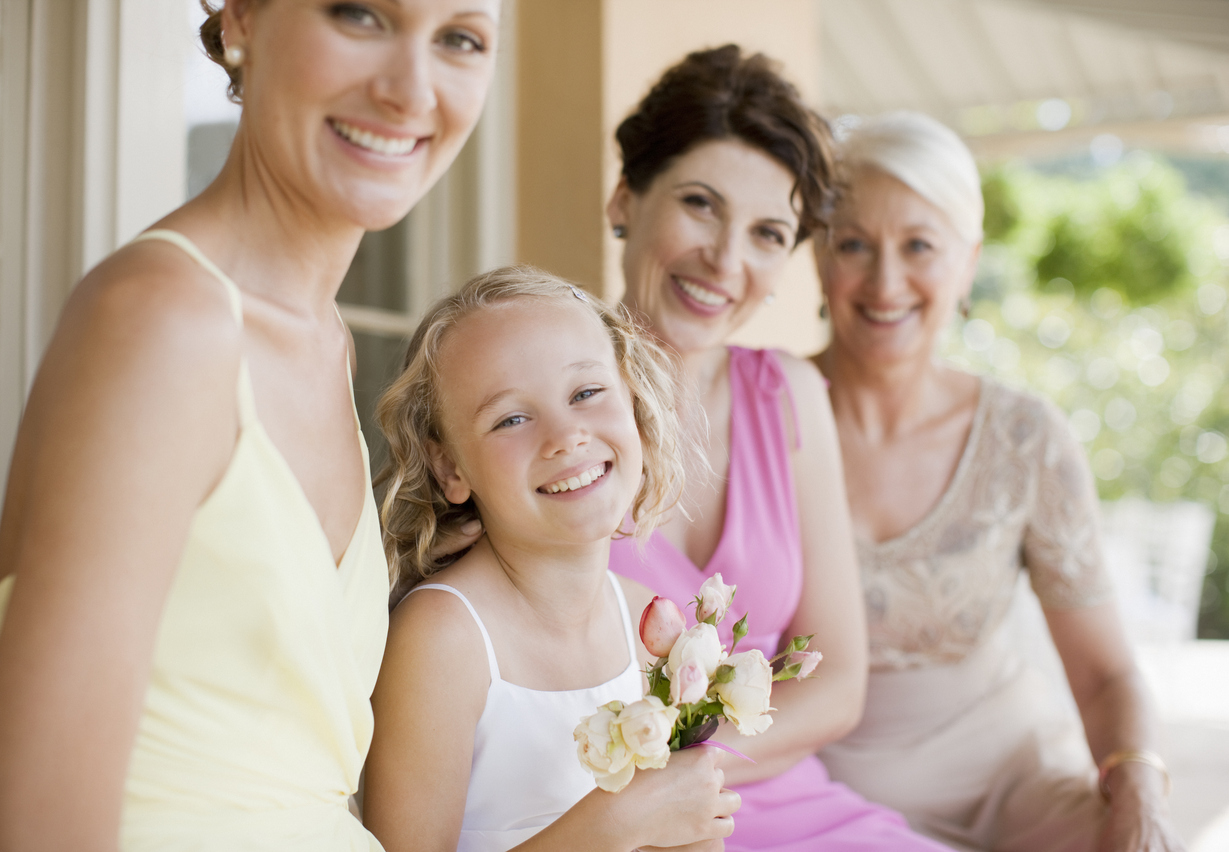 Leave a note
Didn't see enough tears at the ceremony? Why not bring on some more at the reception. Simply sit down in the days and weeks before your nuptials and hand write (not type) her a beautiful note or letter reflecting on your relationship as you prepare to officially create a new family. Tell her why you feel so blessed to have her as a mother, what you've learned from her about life and the lessons and examples you plan to carry into your own family. It won't be the only present you've ever given her, but it will certainly be one she'll always cherish.
Use a ring-in
Liberate the rings from the best man's pocket, or the ring boy's pillow, and give your fiancee's to your mother to hold. Then, when the time comes to slide it on his finger, she can join you at the altar to hand them over and play a role in this most special of moments. Make it even nicer by having the celebrant ask "Who gives these rings?" and then something like "Do you hand them over with a heart full of joy?" This allows her to give the same answer of "We do" that your father offered when he walked you up the aisle.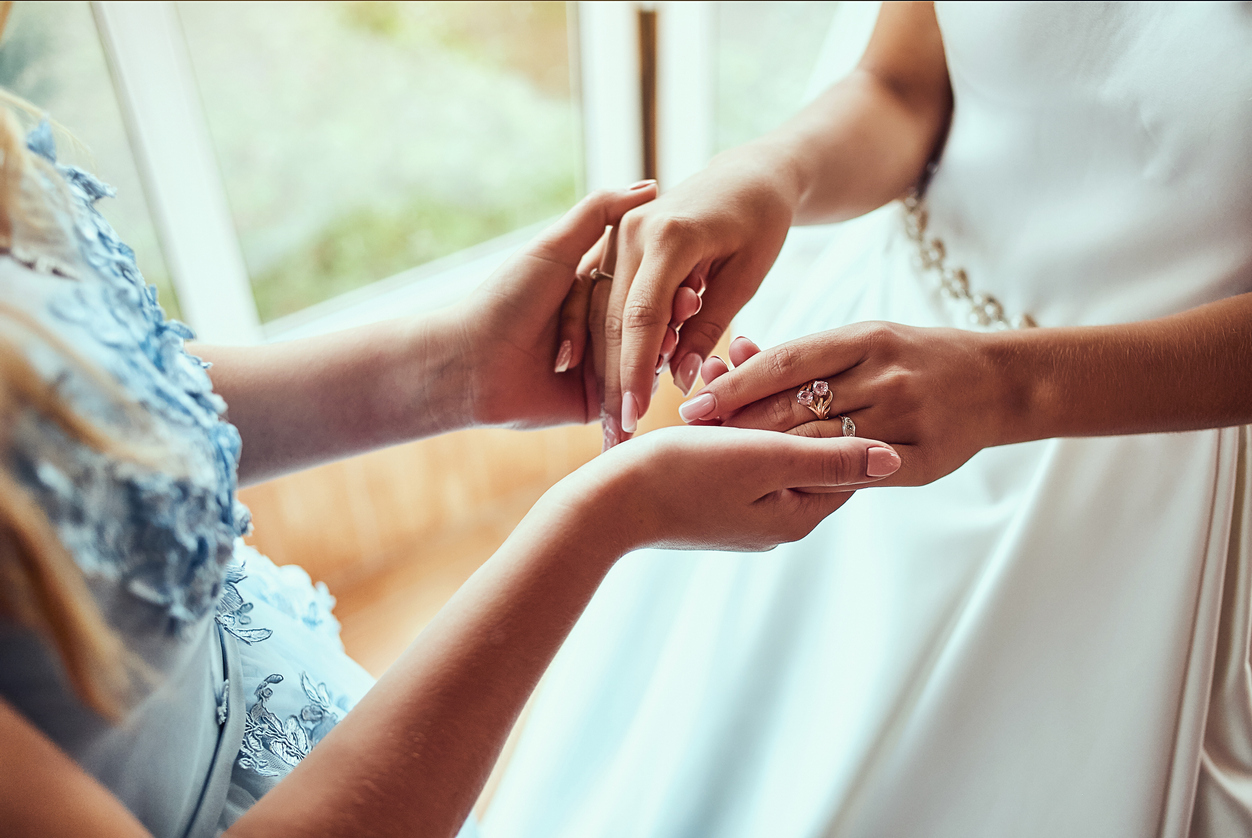 Plan for preparation
In the lead-up to the big day, get Mum involved in all aspects of wedding planning. Not just traditional tasks such as helping to plan the menu, but everything from wedding dress shopping and choosing a colour scheme to picking a venue, attending the hair and make-up trial and deciding among transport options. Not only will she support your vision, she's probably also picked up a wealth of handy, time-saving and money saving tips along the way. Advice plus letting her know how important her opinion is makes for a pretty powerful combination.
Dedicate a song
It's a shame there's no sentimental tradition around a mother/daughter dance, but you can still find a way to share a moment in the spotlight with her when the fun part of the reception gets under way. Simply pick a favourite non-ballad song she loves to dance to, and then put in a request with the band or DJ. Announce the significance before it plays and then urge her to join you on the dance floor – presuming she's not already on it – along with as many other guests as are keen to join in on the action.
Planning your wedding? Find a great range of quality wedding suppliers here.