Food stations are a great way to add some pizzazz and eye-catching flair to a reception menu. Common themes include dessert, oysters or even antipasto, but we reckon things can get way more creative than that. Here's 10 inspiring ideas…
Spud station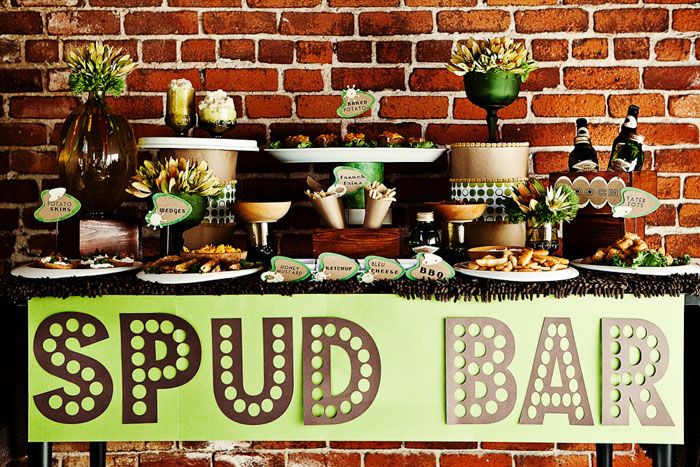 Because who doesn't love a baked potato? And with everything from potato skins and tater tots to blue cheese dressing, it's the perfect way to carbo load everyone for a big night on the dance floor.
Picture: Milou + Olin
Waffle station
Unlike the speeches, this is one part of the wedding where 'waffling on' will seem irresistible. You could serve them for dessert or just as a treat later in the night, with toppings ranging from fresh fruit and ice cream to Nutella or even honey.
Image: Veronica Em
Mimosa station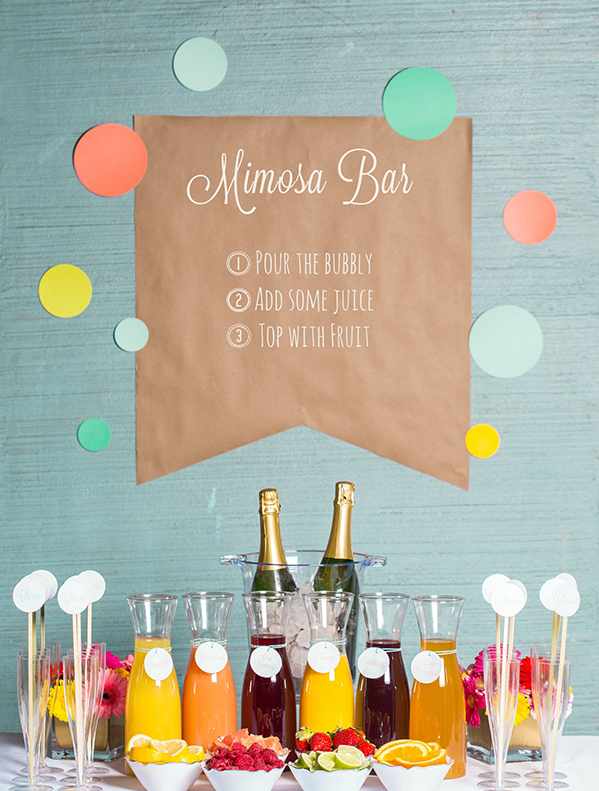 We didn't say stations always had to be about food – and mimosas and weddings are a perfect combination. People may not need instructions, but a variety of juices and fruit mean it's a really easy way to have bespoke cocktails on offer.
Photo: Smarty Had a Party
Donut hole station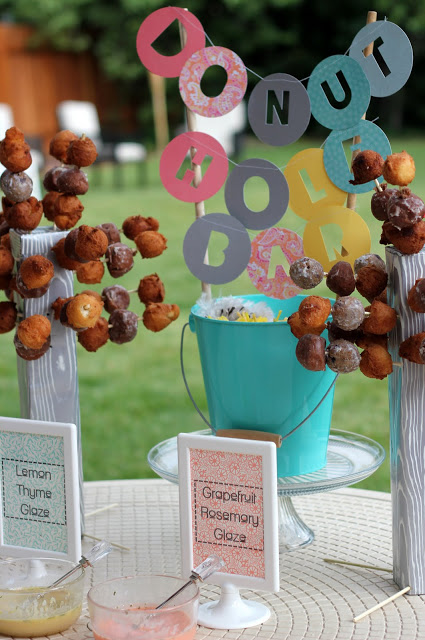 Just like the top is the best part of a muffin, the hole is the best part of a donut. Everyone has a different favourite flavour, so give people carte blanche to go DIY, with everything from cinnamon sugar and glazing to buttercream icing.
Photo: Kojo Designs
Popcorn station
Most people think only of savoury when it comes to popcorn, but it works just as well as a sweet treat. So set up barrels of natural flavouring and let people choose their own adventure, from cheese through to candy.
Photo: Pen and Paper Flowers
Tutti frutti station
Can you believe this dessert bar is made entirely of fruit? It's perfect for a daytime or summer celebration, with the key being the use of treats with a twist, for example, watermelon cubes topped with whipped cream and fresh mint.
Photo: Sibella Event Planning
Taco station
Mexican is always appealing, and the beauty of tacos is the versatility of topping options, from a classic option based around meat to gourmet offerings with everything from salmon and mango salsa to chicken salad and chorizo.
Photo: Aislinn Kate
Bread station
Bread is no longer just bread. It's organic, it's earthy and it's especially artisan. So it deserves to be a standout feature in its own right. Accompany it with bowls of olive oil, dukkah and other goodies to almost create a course in itself.
Photo: The Goodness Blog
Trail mix station
This is a great drawcard – and not just as a reception snack station. It could tide people over during post-ceremony photos or also provide an ideal accompaniment to pre-dinner drinks. Think everything from nuts, cereal and chips to pretzels, lollies, marshmallows and more.
Photo: Pink Peppermint Design
Late night snack station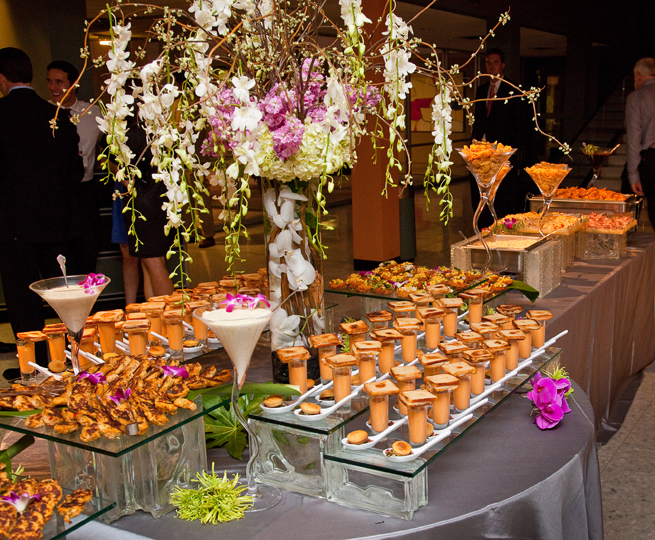 Modern couples will sometimes produce a late night snack for guests, but a late night food station really ups the ante. Think grilled cheese sandwiches, sliders and potato skins – in short anything that might also fall under the definition of comfort food.
Photo: Pinterest