A surprise overseas holiday to Bali was the perfect start to a thought-out proposal from 31-year-old Elliot Dawson. Katherine d'Argaville, 25, was the lucky girl he asked to be his wife.
"The first night in Bali while watching the moon's reflection on the water at the beach, Elliot pulled out his iPad," recalls Katherine. She immediately questioned his intentions, thinking he was going to play a game, but she soon realised there was more to it. "He put on a movie trailer which he had made comprising all of my friends and family back home holding words up that told our story," she smiles. "At the end he pulled out a ring and asked me to marry him – his mates said he set the bar way too high!"
Their yellow wedding in Melbourne on December 8, 2013 was a colourful vintage theme, cleverly designed with the help of The Establishment Studios. "Because we had a vintage theme we didn't really want to buy stuff and end up with a shed full at the end that we didn't really need," says Katherine. "The Establishment Studios are a big warehouse filled with vintage furniture and goods."
Hiring was also handy when it came to entertainment for their 100 guests. Yardparty provided giant Jenga, Connect Four and Checkers games for fun and great photo opportunities.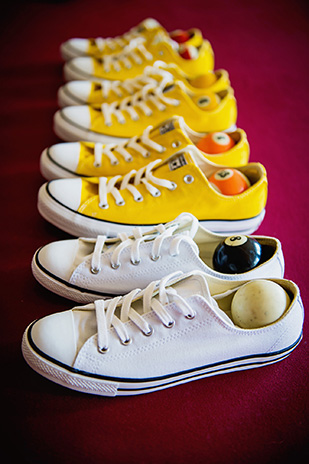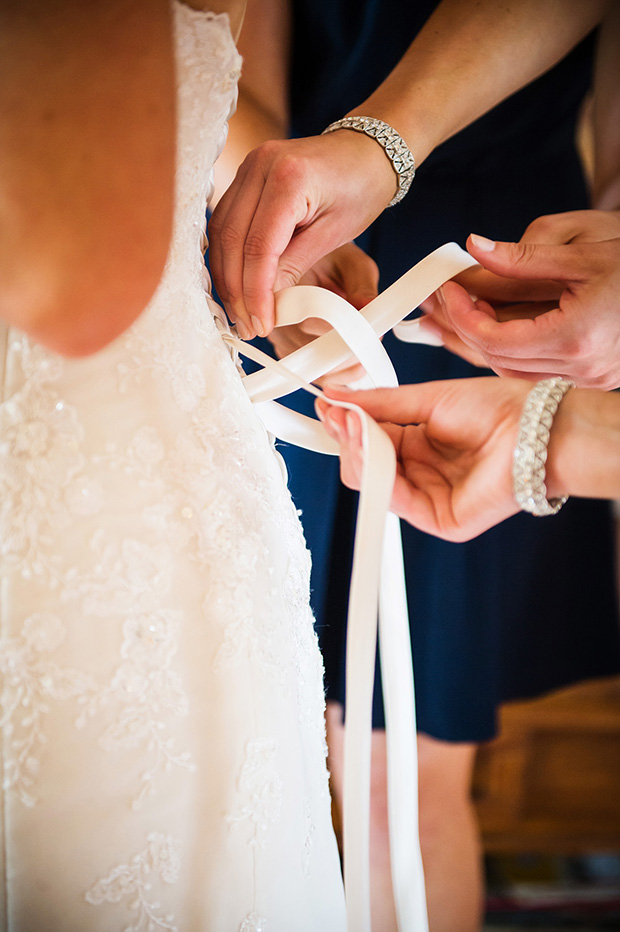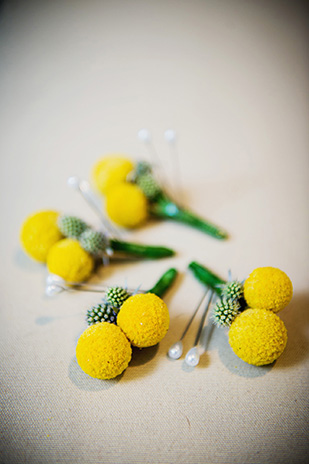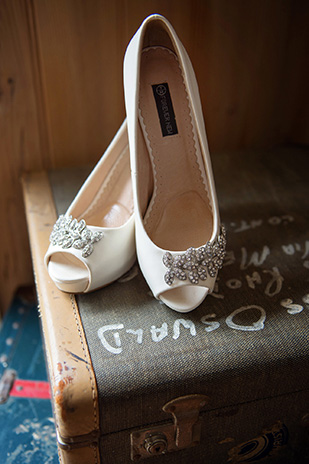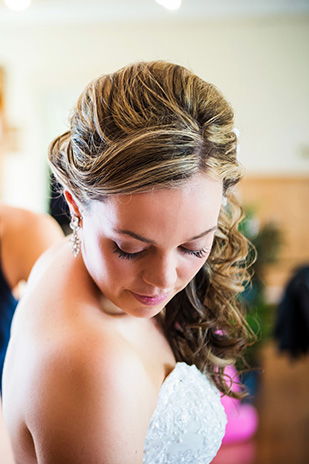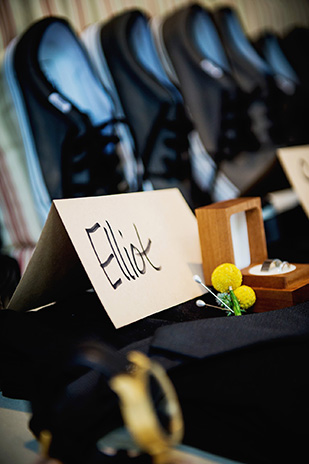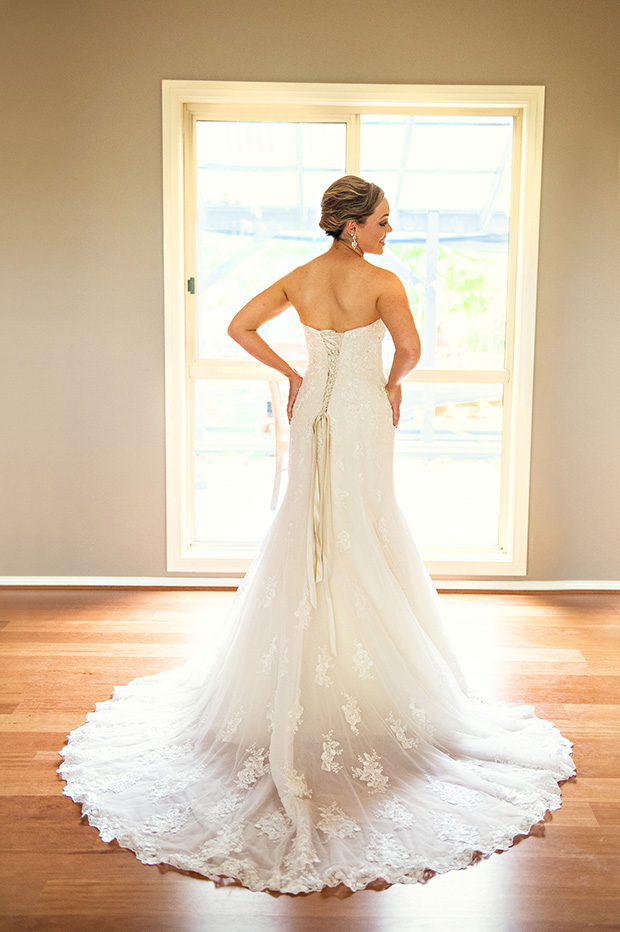 Katherine's Miss Gowns dress had a lace-up back with lace overlay and sweetheart neckline.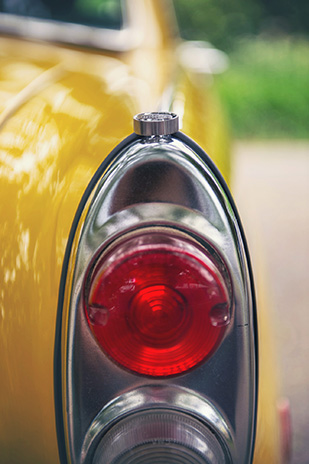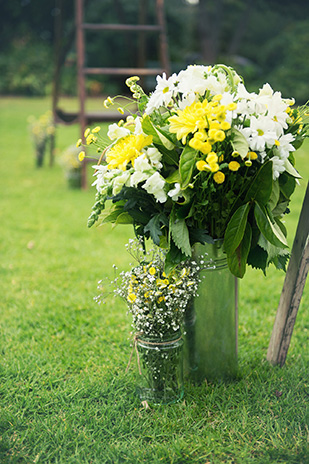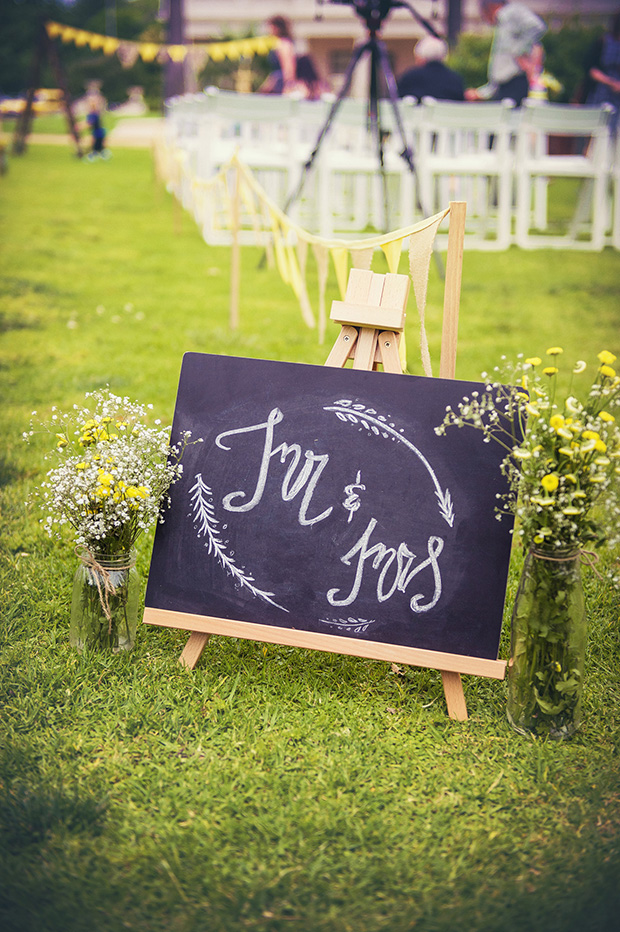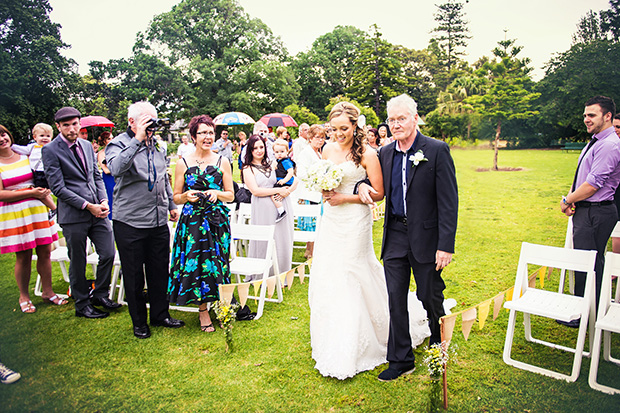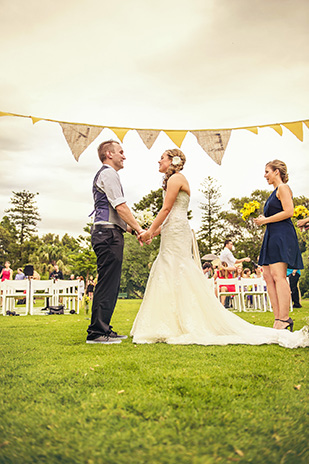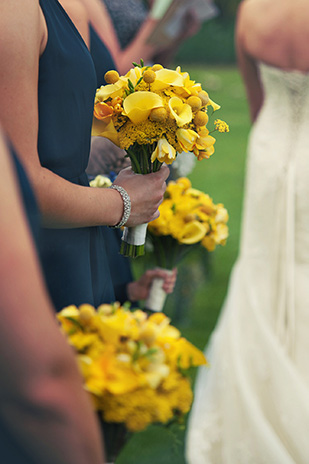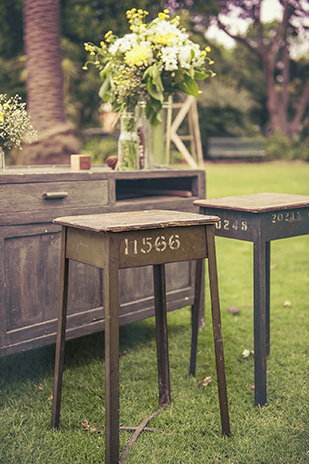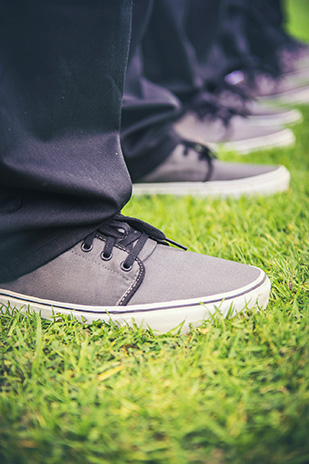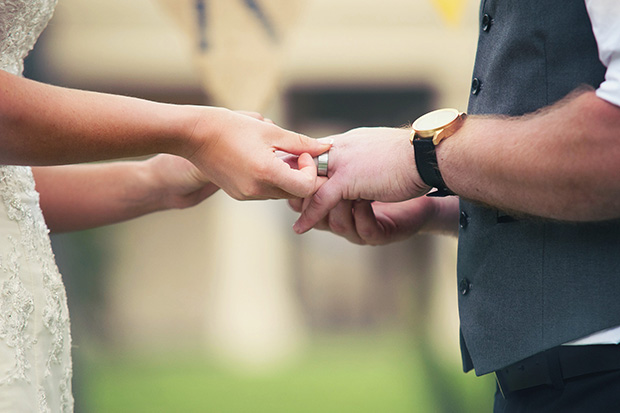 Conducted by Julia Doevan, the couple had their ceremony at Kamesburgh Gardens in Brighton.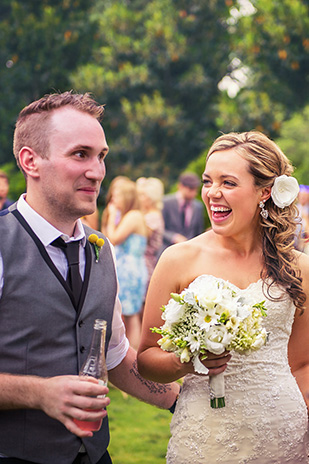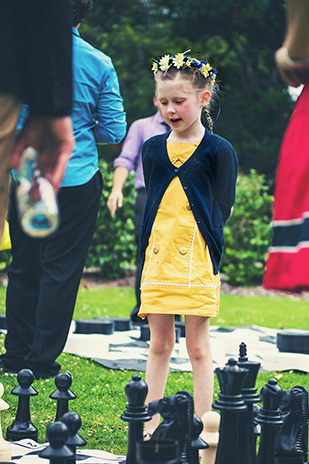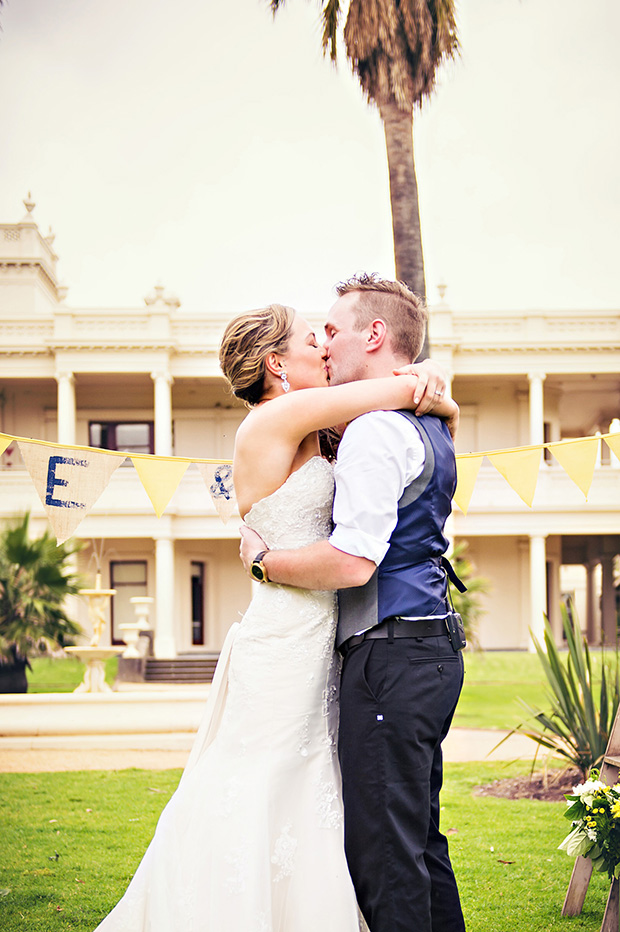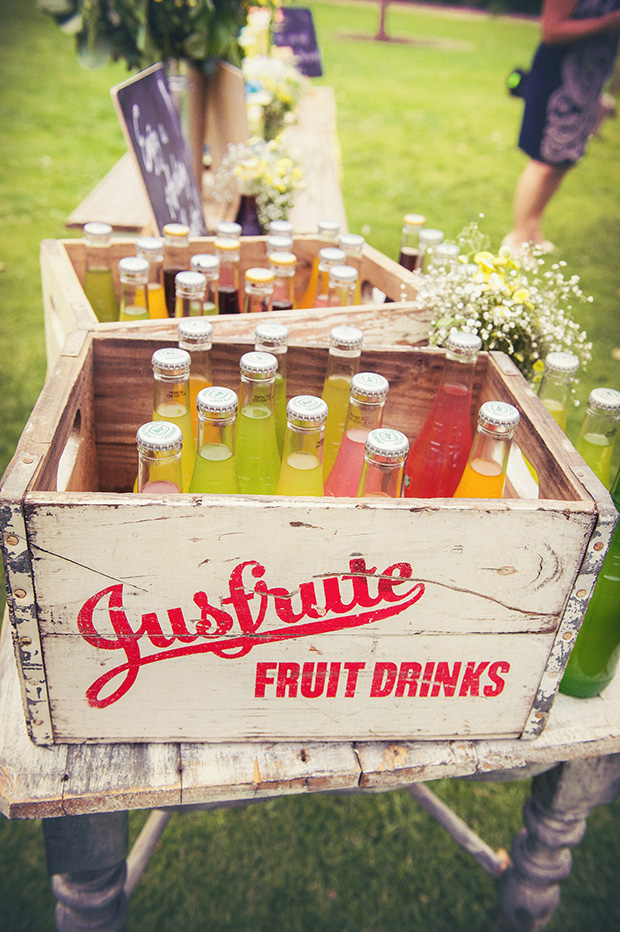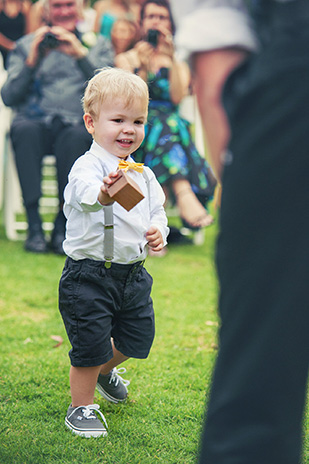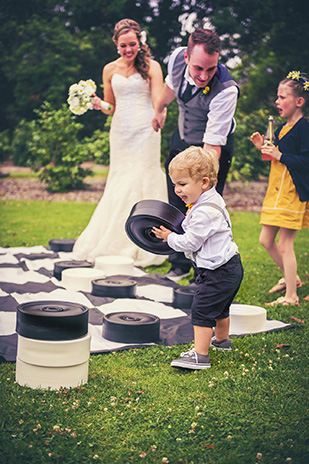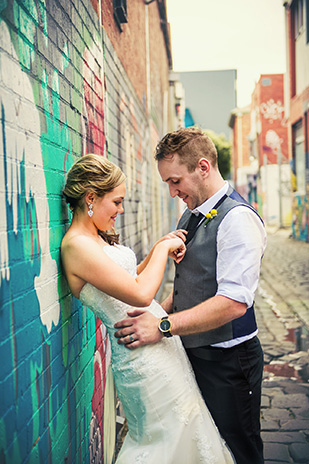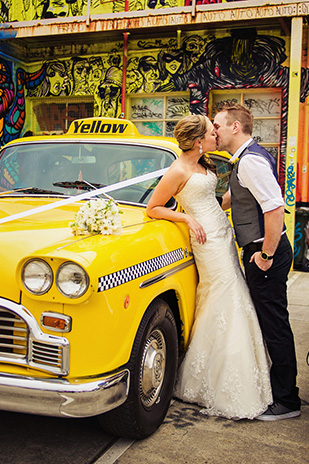 "Our wedding day was a great incorporation of us," says Katherine. "We both felt it showed everyone the kind of people we are and we really wanted everyone to have fun."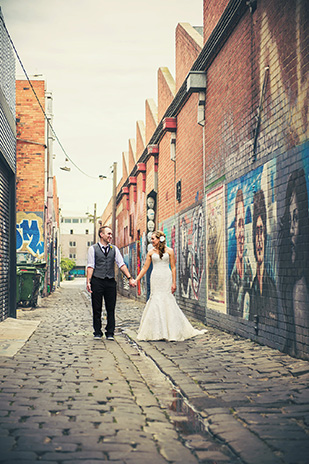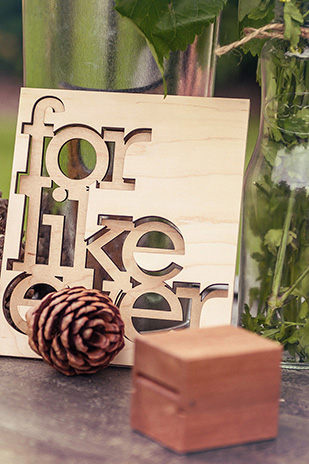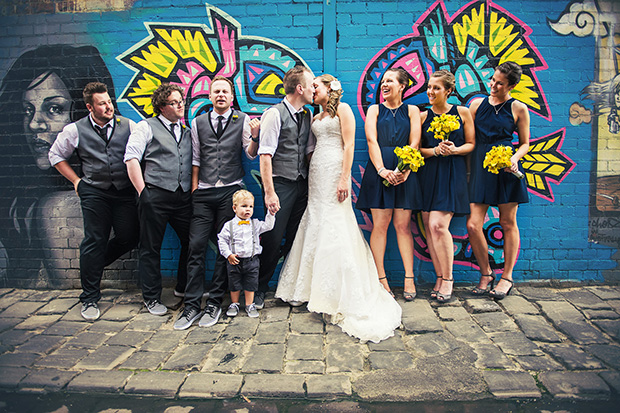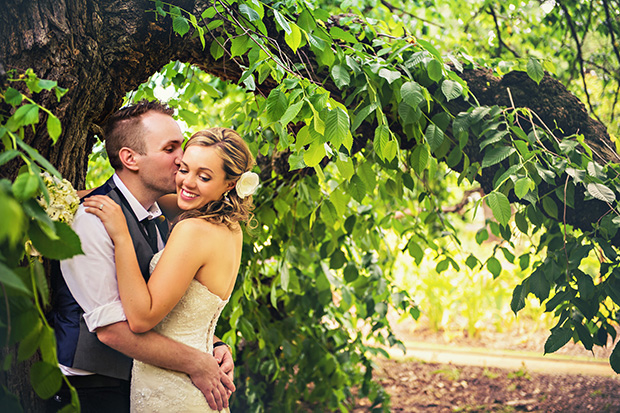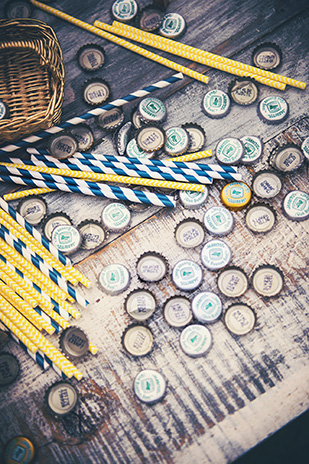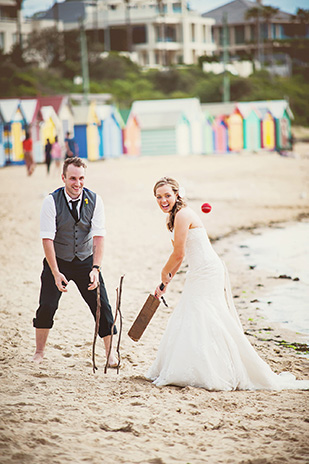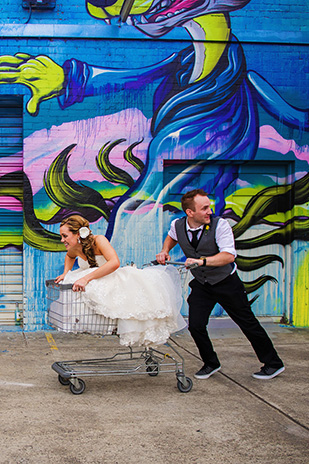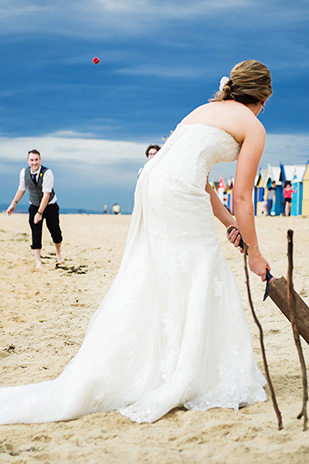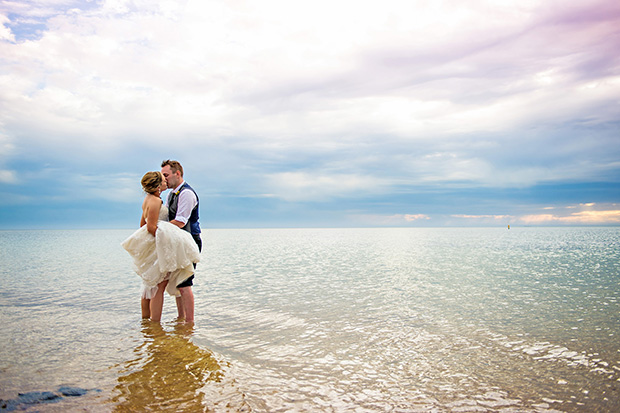 Elliot was dressed by Jack London, Burton and Vans.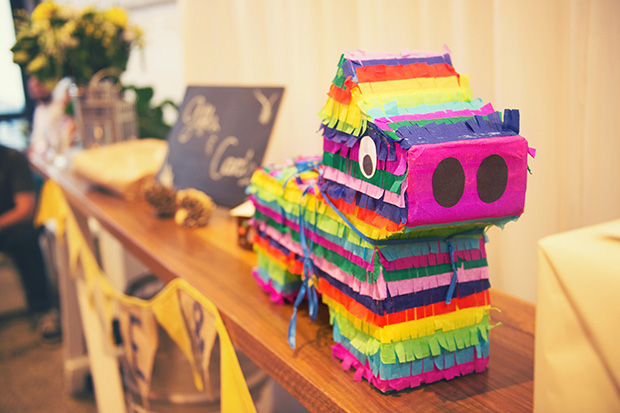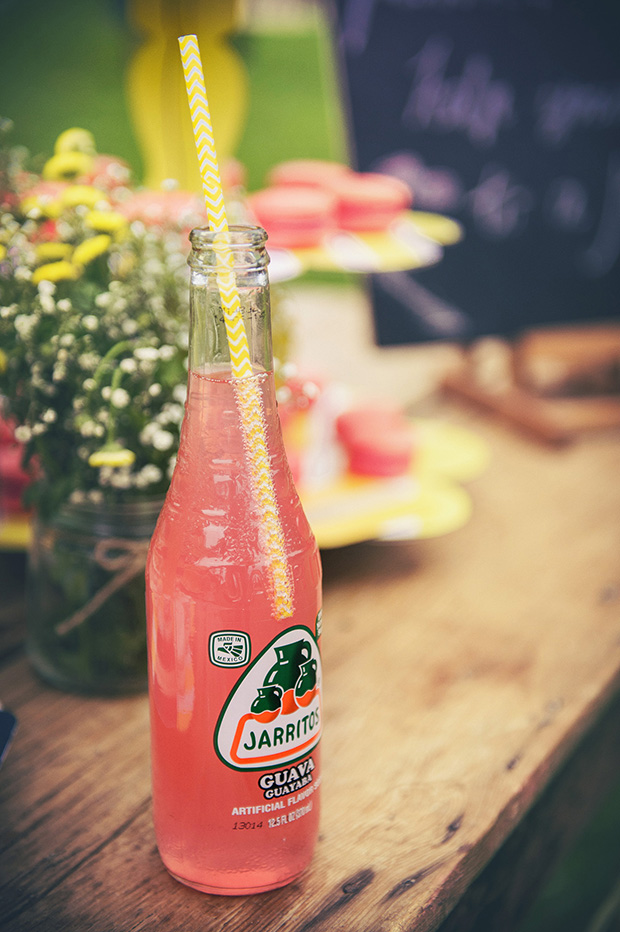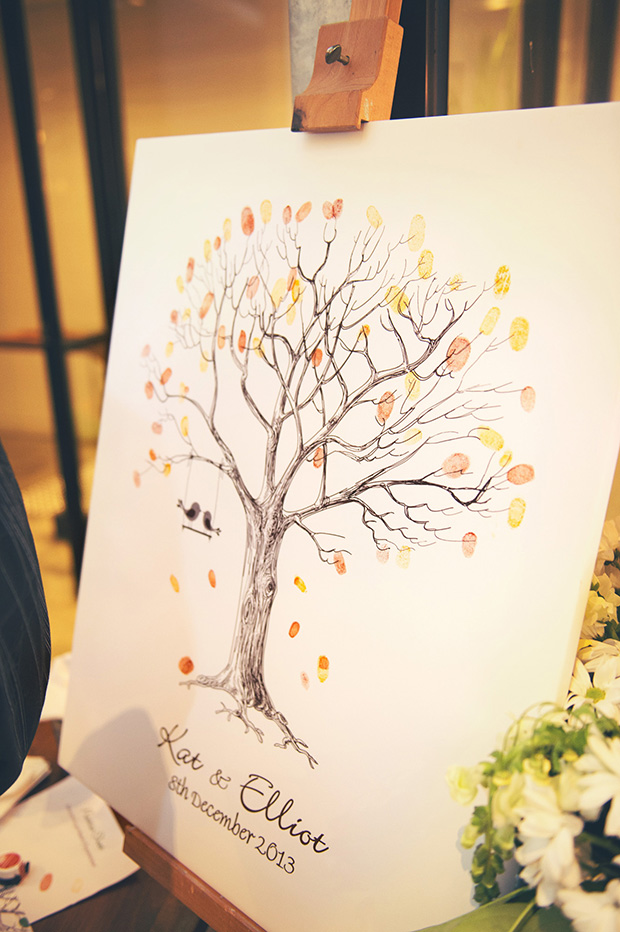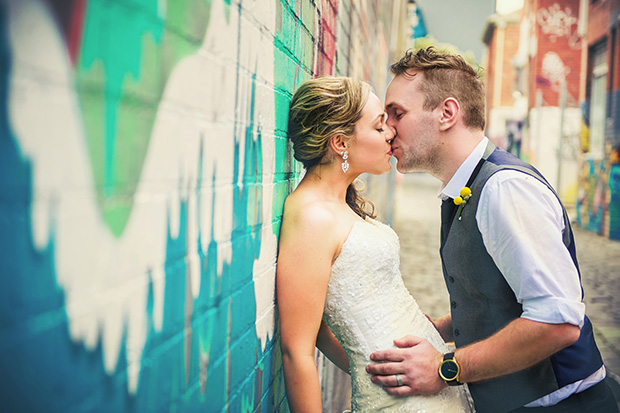 Graffiti backdrops were the ideal setting to add to Katherine and Elliot's colourful day.
Photos courtesy of Kym Griffiths Photography.