Think all blind dates are disasters? Turns out you could meet the love of your life and be married in less than three years.
Meet Carly Fielding and Lee Stebbing. They fell in love at first sight – on their blind date.
"Lee says he knew I was his soul mate from the first date," beams lawyer Carly. "I must admit that the huge smile he gave me when I walked in the door made me feel like something special was about to happen."
Less than three years after their first encounter, Carly, 30, and sales manager Lee, 35, were married in a Sydney wedding themed 'winter romance' on June 2, 2013. The celebration began at the couple's local church, St Brigid's Marrickville and continued at The Tea Room at the Queen Victoria Building.
The winter event was warmed by pops of bold colour and the vibrancy of the couple's love. And even with a large number of guests, Carly says it was a personal affair. "The circle tables, candlelight and beautiful flowers meant that even with 150 guests, our wedding felt intimate and special."
Their love story was honestly displayed across all aspects of the day. "Lee says the day I agreed to marry him was the happiest day of his life…until we got married," smiles Carly.
The ecstatic pair are now anticipating the arrival of a third family member. "We left for our honeymoon the day after the wedding and after six weeks away we got the most amazing news… we are expecting our little love-baby on March 18, 2014."
Congratulations!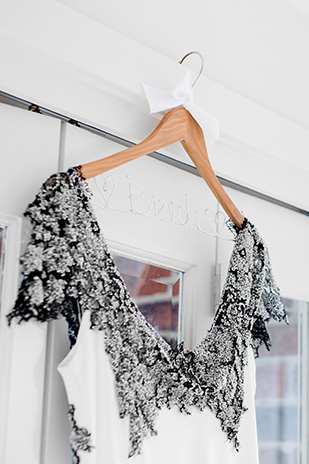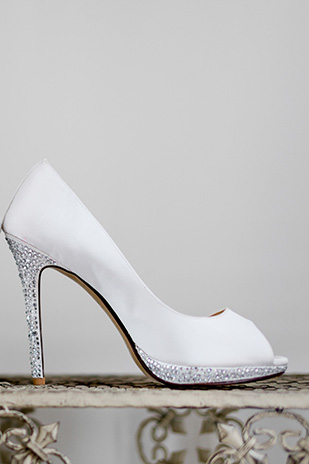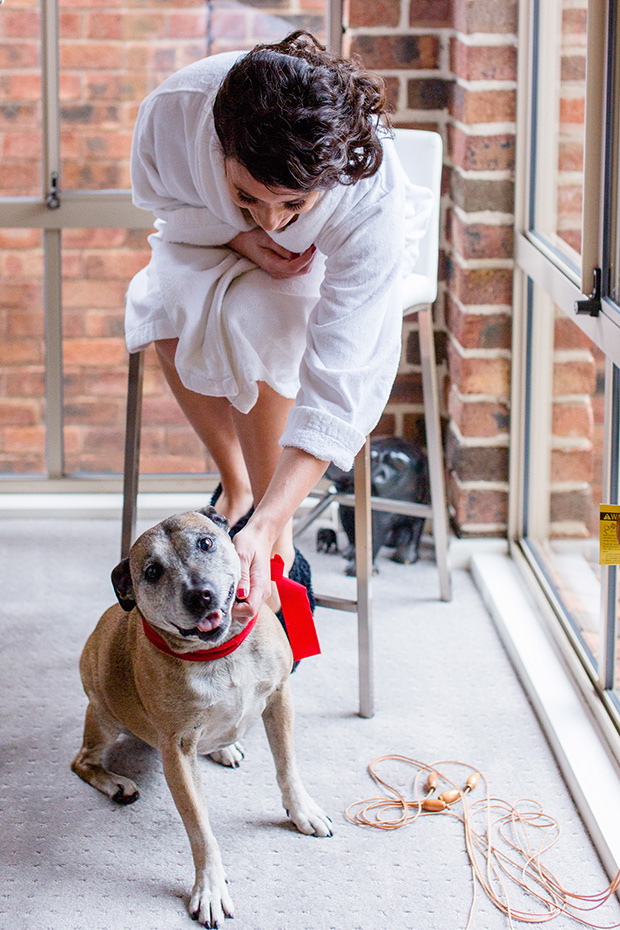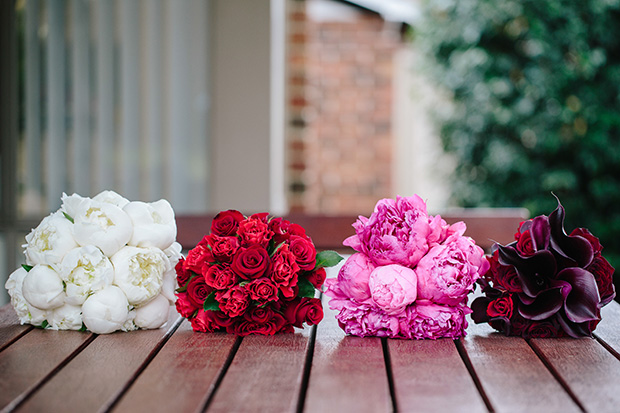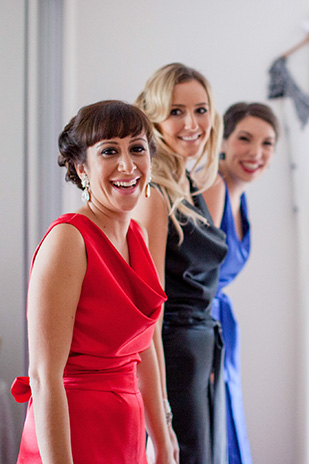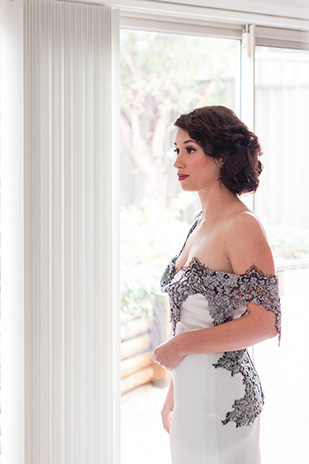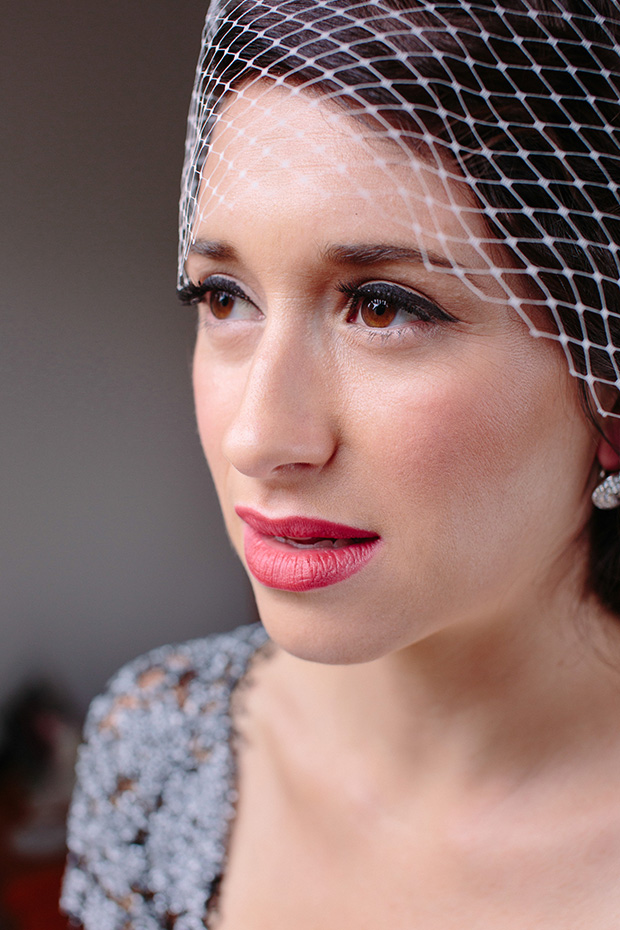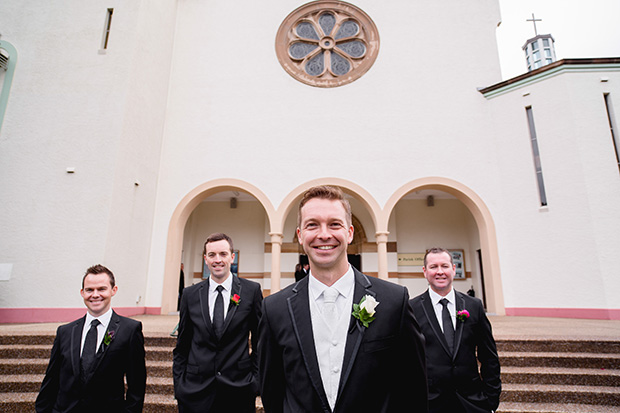 The couple had a surprise guest at their wedding – a videographer. "My bridesmaids gifted us the videographer for our wedding. He was a surprise they told me about through a beautiful poem wrapped in boxes the night before the wedding," explains Carly.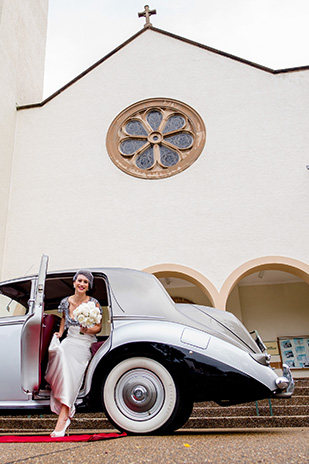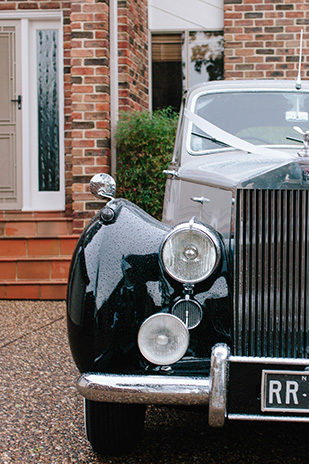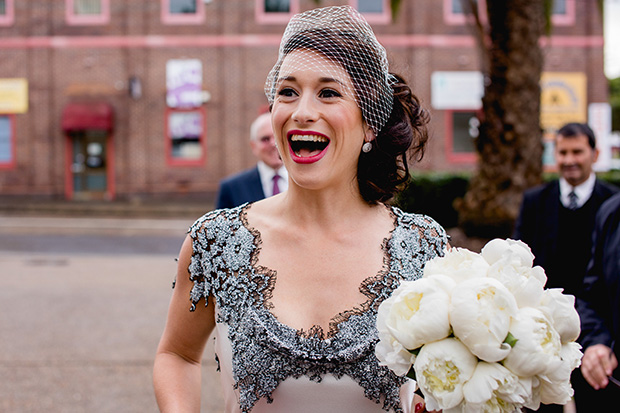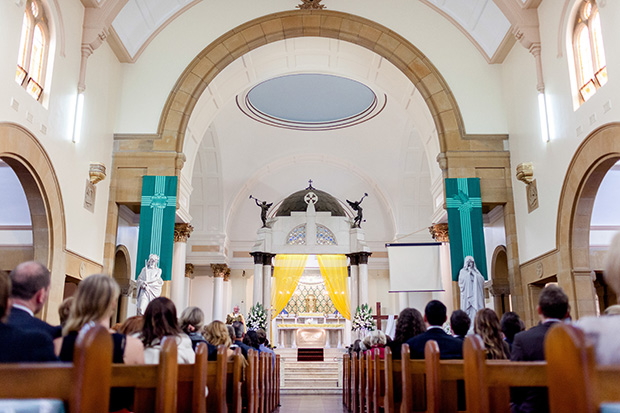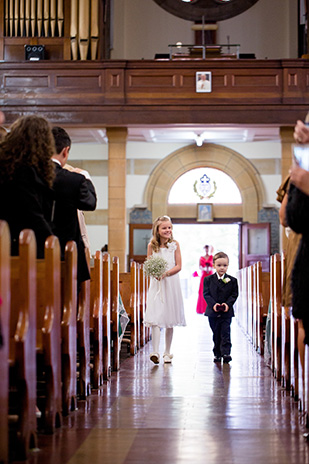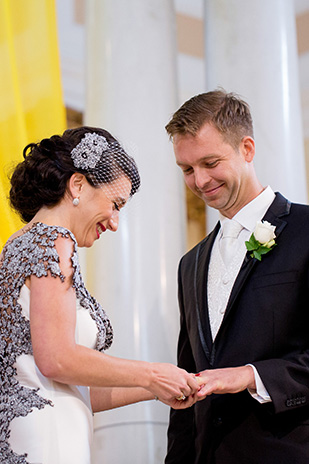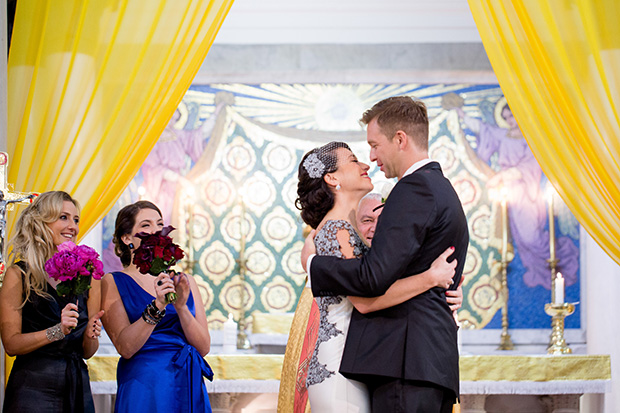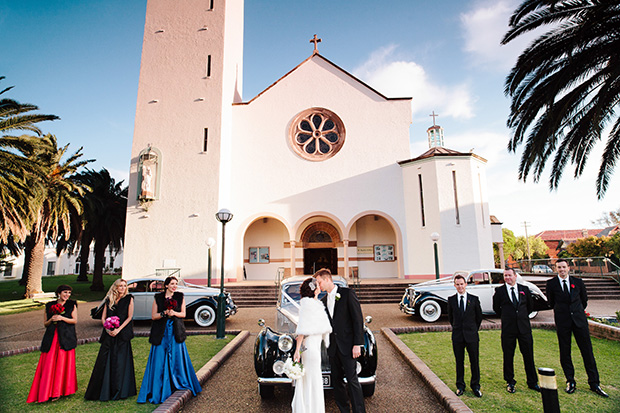 Carly says their wedding ceremony was uniquely special to her relationship with Lee. "Father John Pearce celebrated our marriage, and our marriage preparation with him was brilliant." She adds, "He injected humour, and Lee and I genuinely felt we learnt more about each other and felt closer together as a result."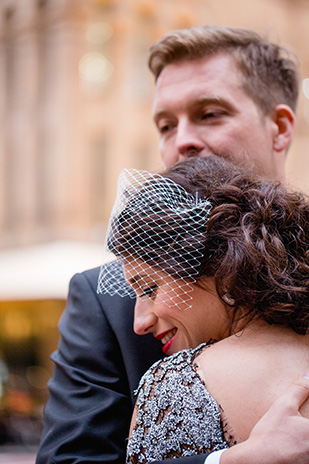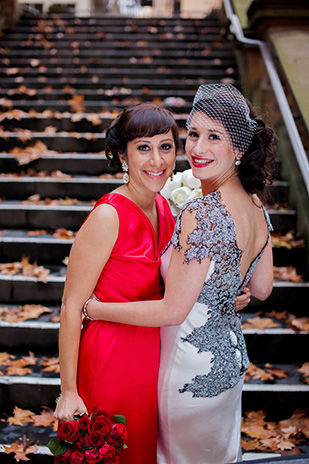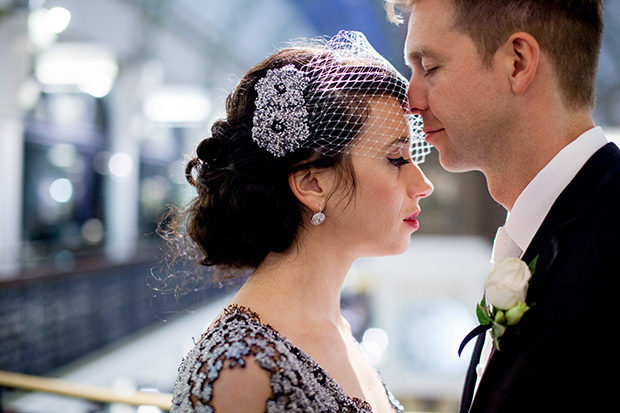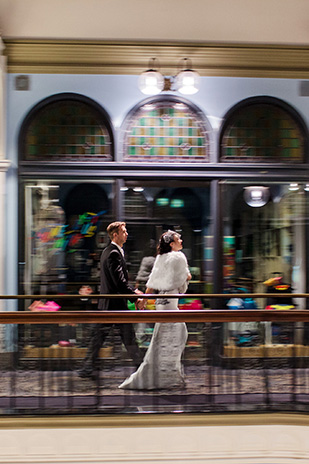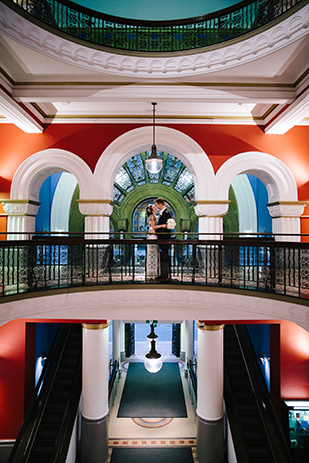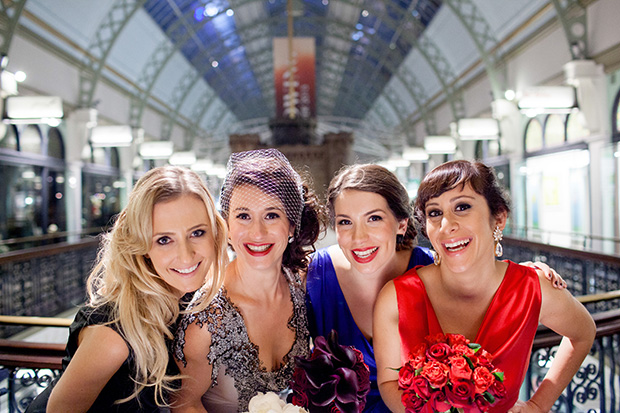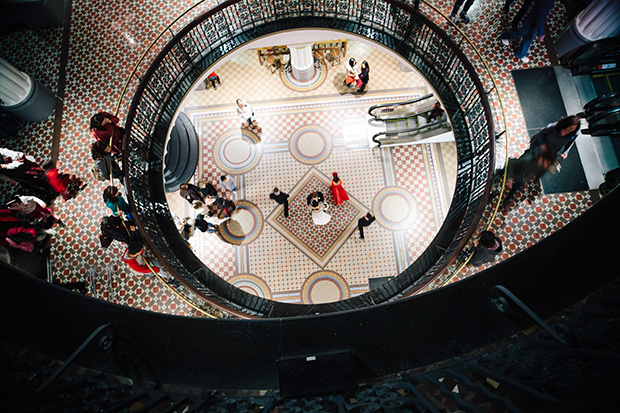 Carly was set on having a unique dress for her wedding and chose a design by Lilli Marcs. "She says her goal is just to make brides happy and she absolutely did that," smiles Carly.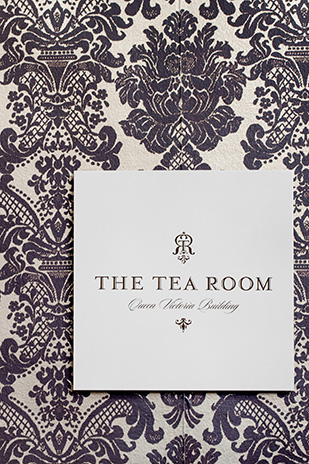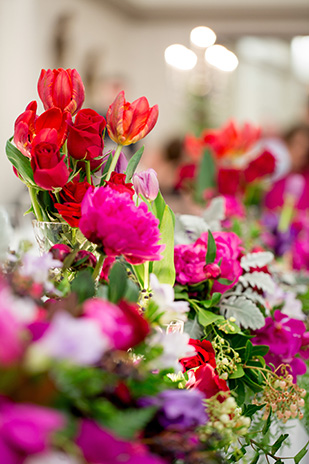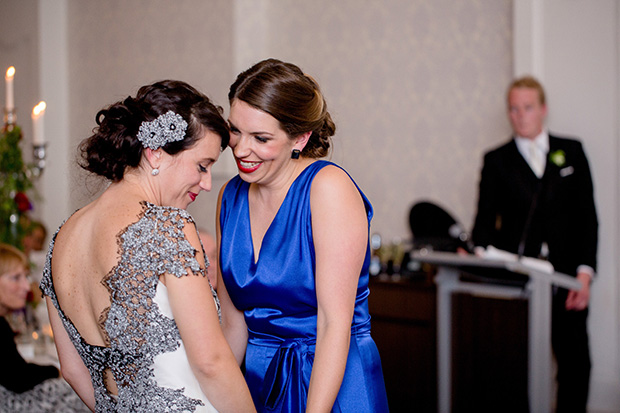 "My sister, in a special surprise, had my cousin sing "Sister" by Jamie MacDowell while we had a dance," reminisces Carly. "It is a beautiful song about a sibling's utter joy on the wedding of their sister."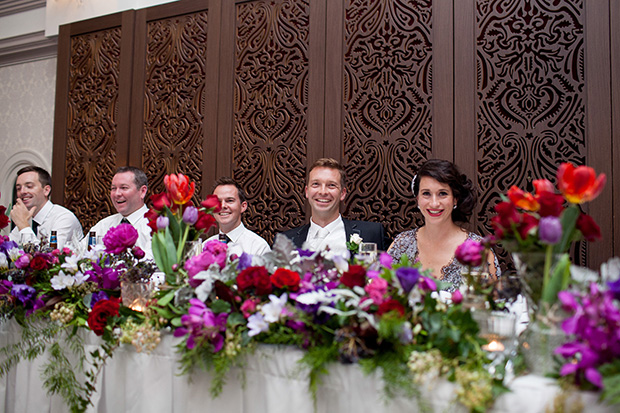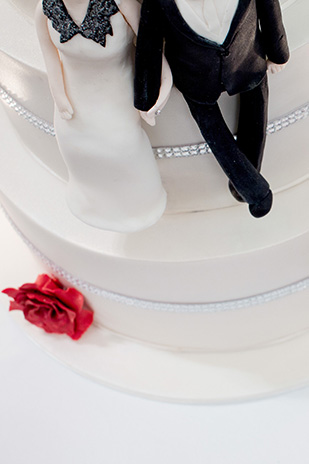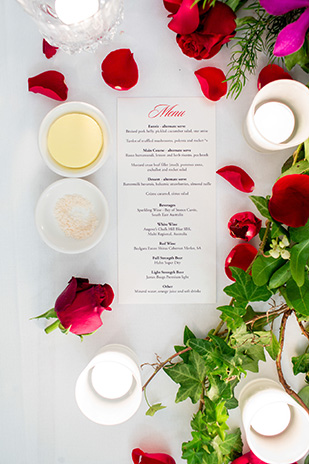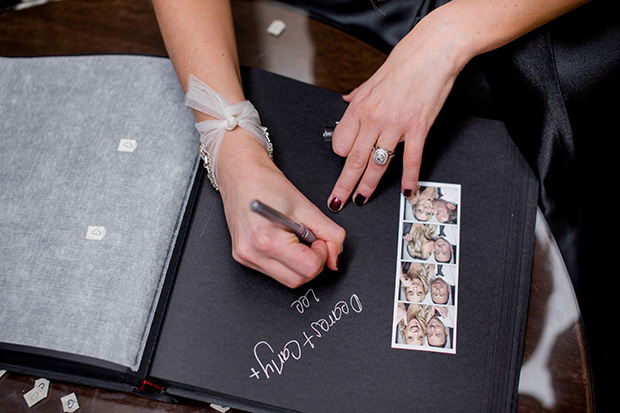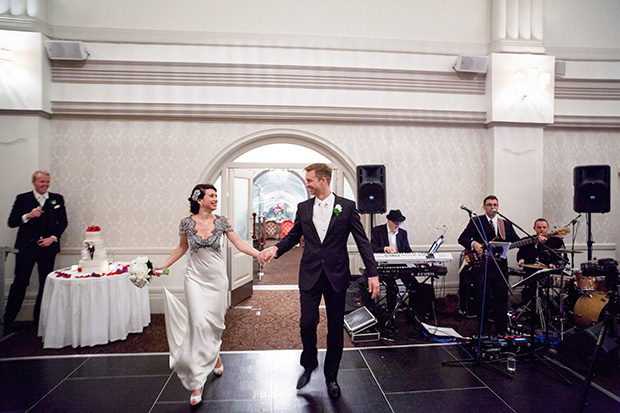 The Tea Room QVB provided the ideal setting for photographs and the reception. Bright red, pink and purple flowers matched with greenery and candelabras set the tone of the room. "Our wedding florals helped make the night," says Carly. Guests were treated with personalised playing cards as mementos from the romantic event.
Photos courtesy of Hilary Cam Photography.