Amy Spicer didn't believe in fate or true love – convinced she would meet many soulmates throughout her lifetime.
But in her words, "that all changed when she met James Anderson". "It's as if the stories were true, sometimes love at first sight actually exists," the 33-year-old says. "No longer did we have inhibitions, questions or excuses — it felt like being together made us complete."
James, 37, proposed four years later and they began planning their beachside garden wedding for March 11, 2017. Amy was keen on somewhere by the water, but it wasn't going to be easy finding the perfect ceremony/reception combo. "For our wedding, I had always dreamed of having a garden setting near the beach, but as I soon found out, it wasn't the easiest task," she says. "After some serious investigating, I found the St Kilda Botanical Gardens was about a five-minute drive from Sails on the Bay restaurant on Elwood beach foreshore."
Amy's mother was super excited to hear the news of the Melbourne couple's engagement, but sadly passed away before the big day. "I made sure I made a fitting bride speech as a tribute, as there was nothing on Earth she wanted more was to see her only child on her wedding day."
"I never understood real tears of joy until our wedding day – had to hold them back constantly!"
Photos courtesy of Platform Eight.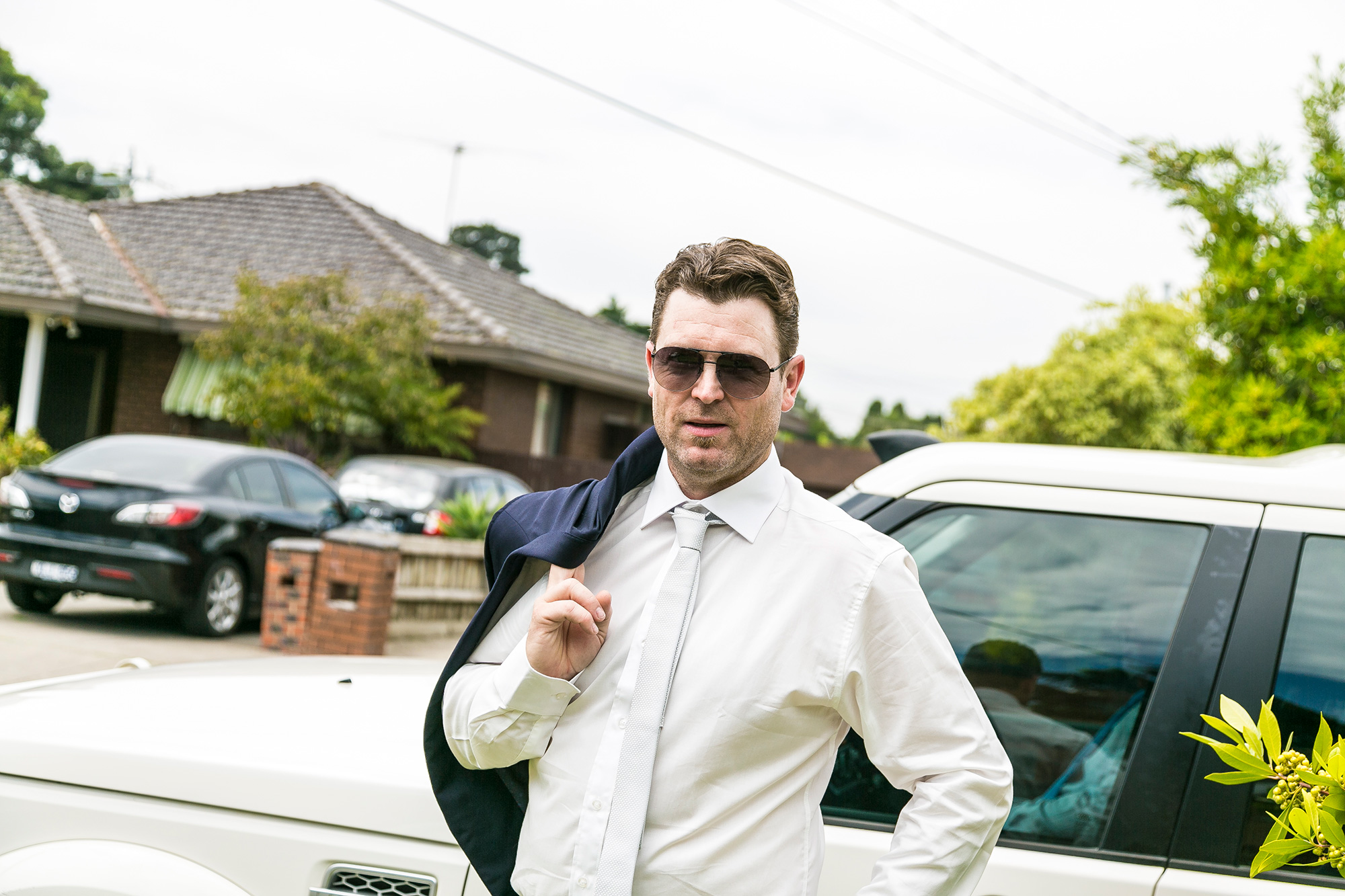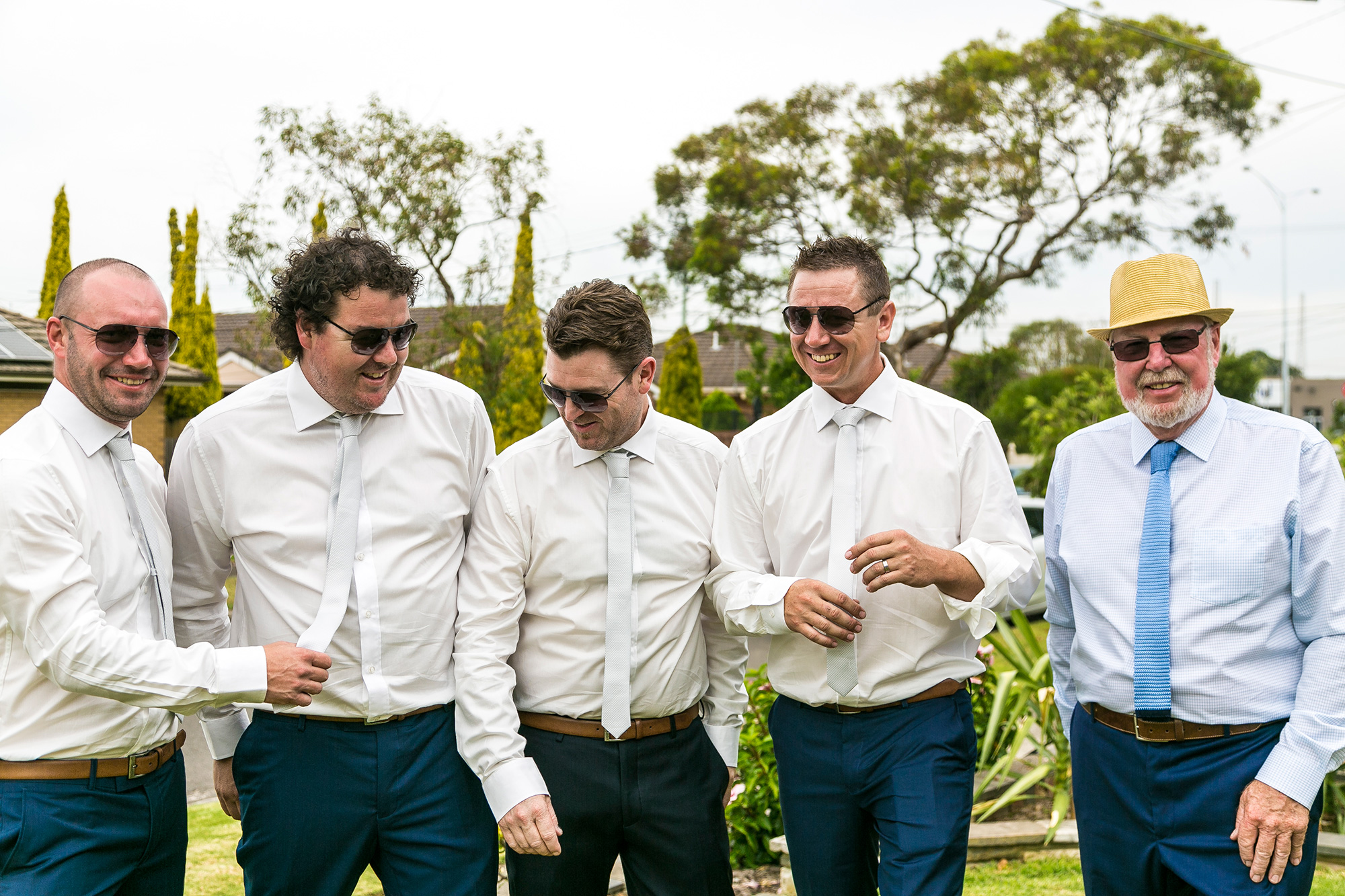 "I'm so lucky to have James's amazing and supportive parents and extended family — they made me feel welcome from the very start," praises the bride of her groom's side.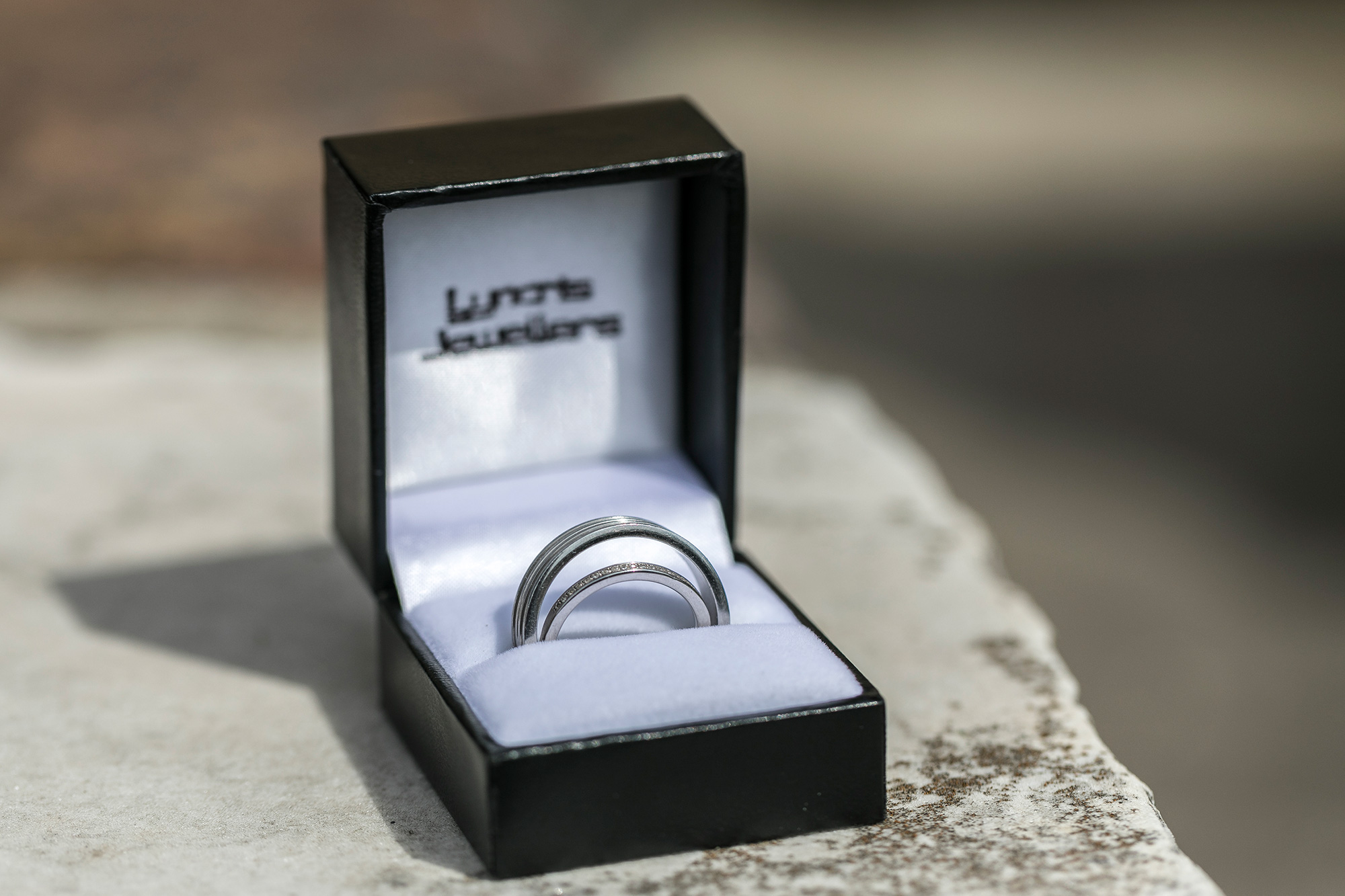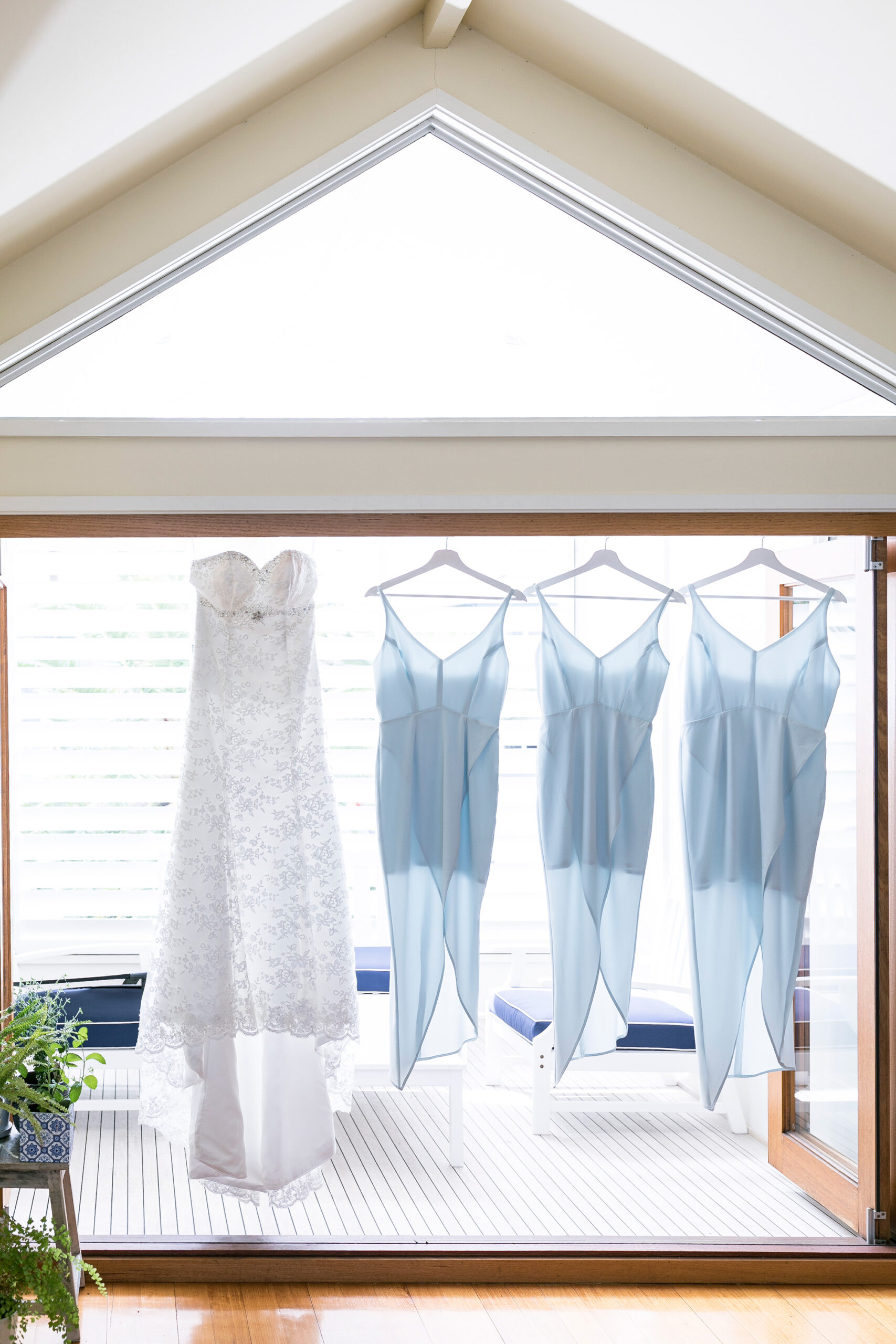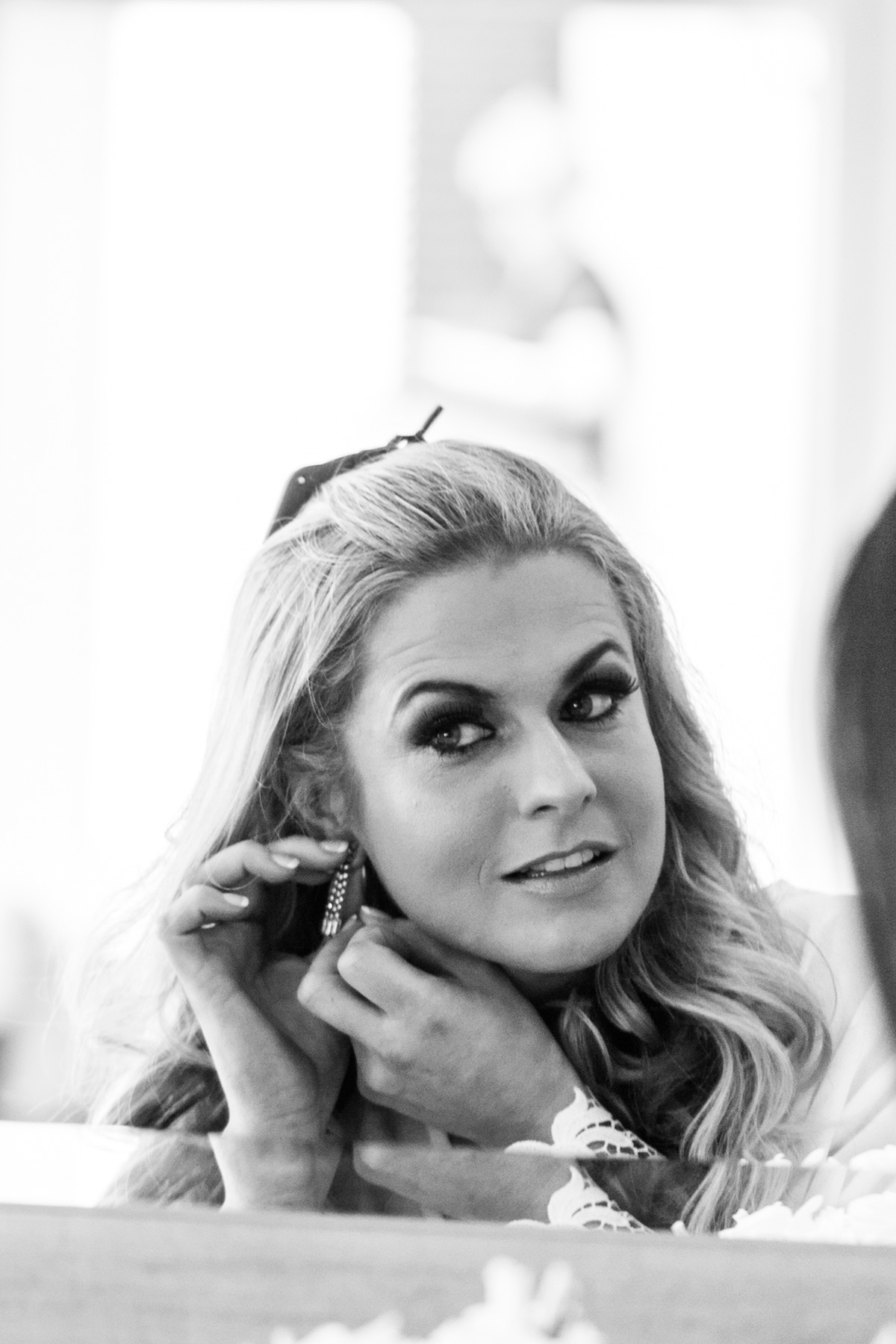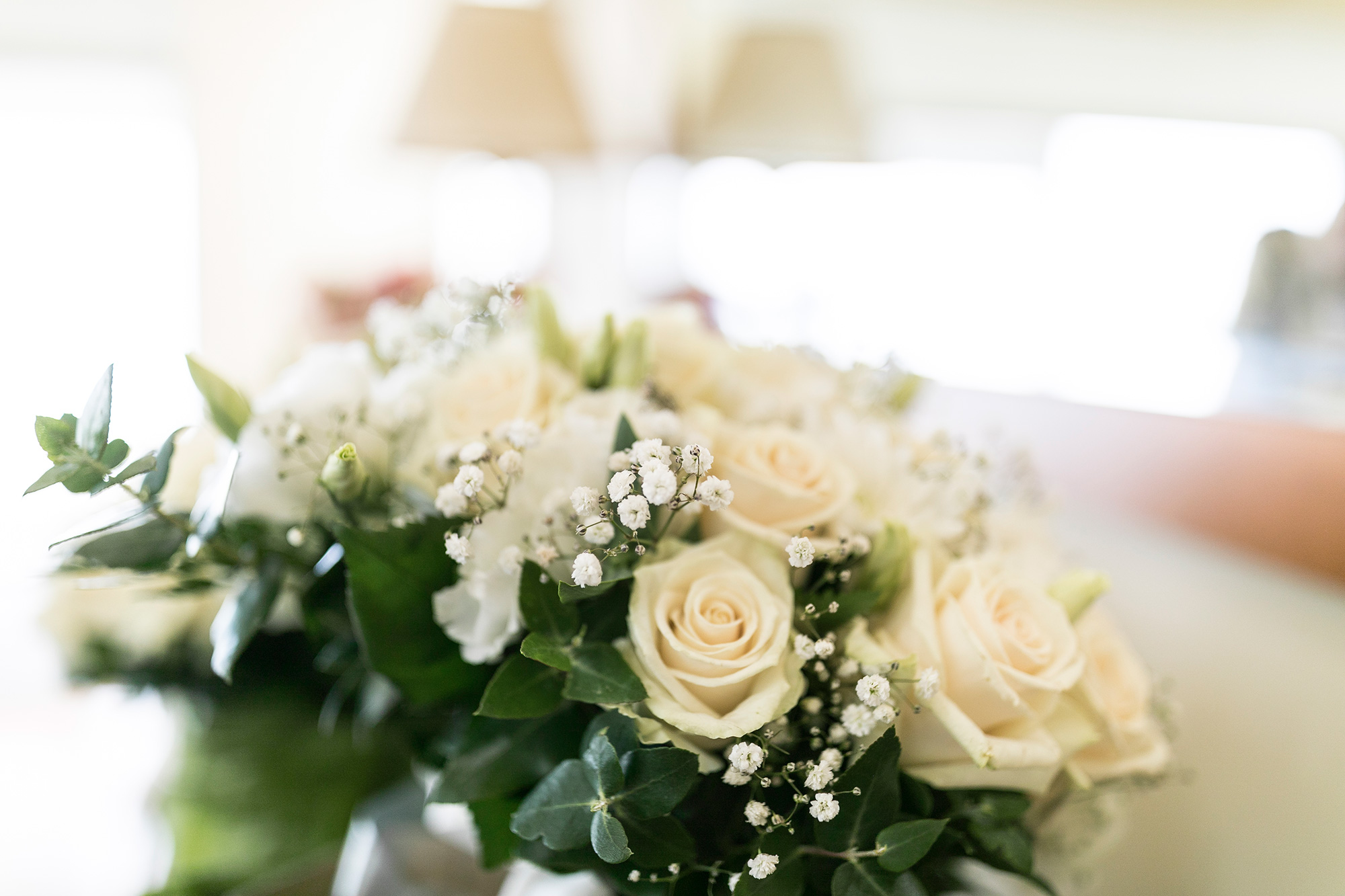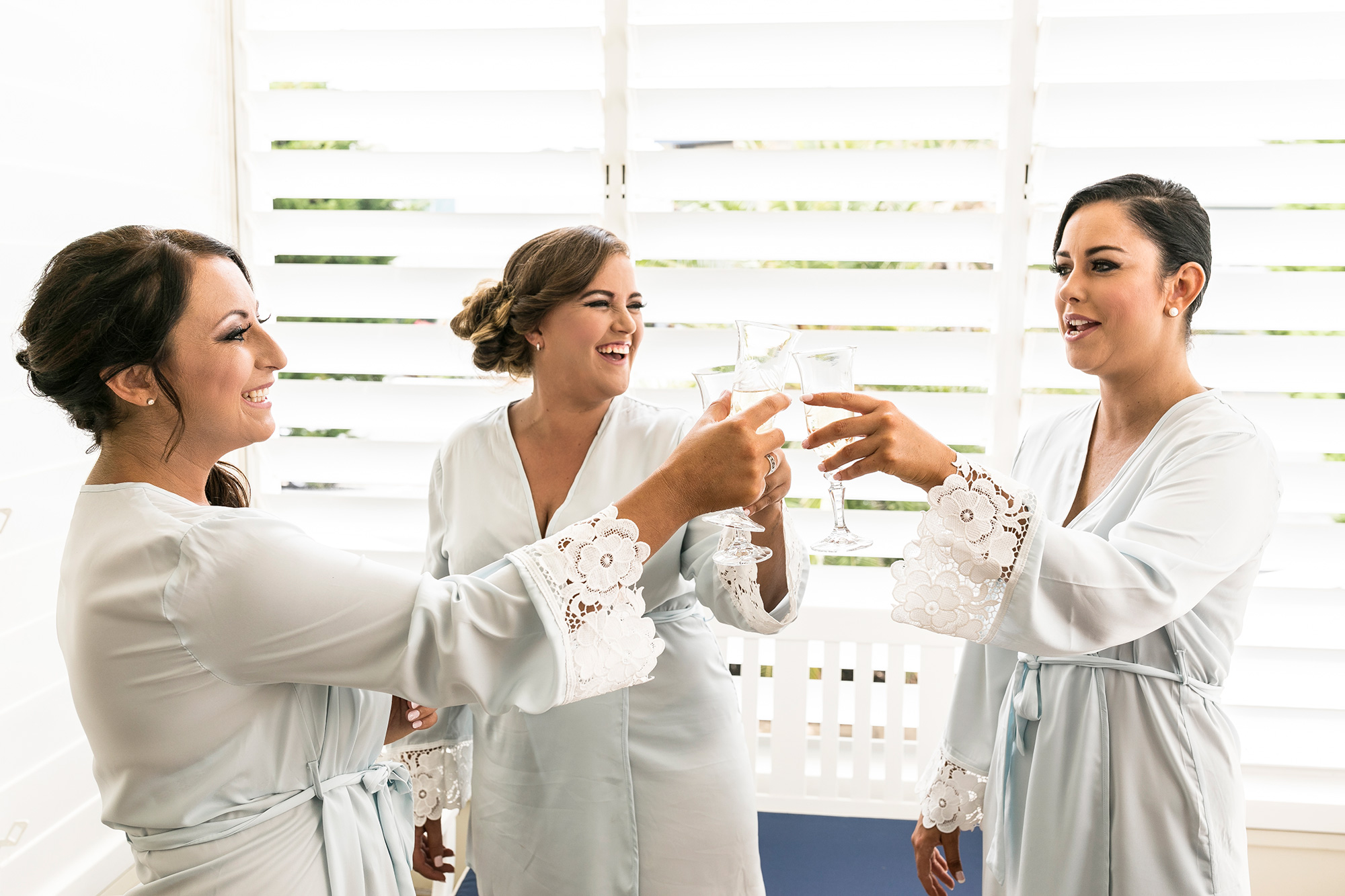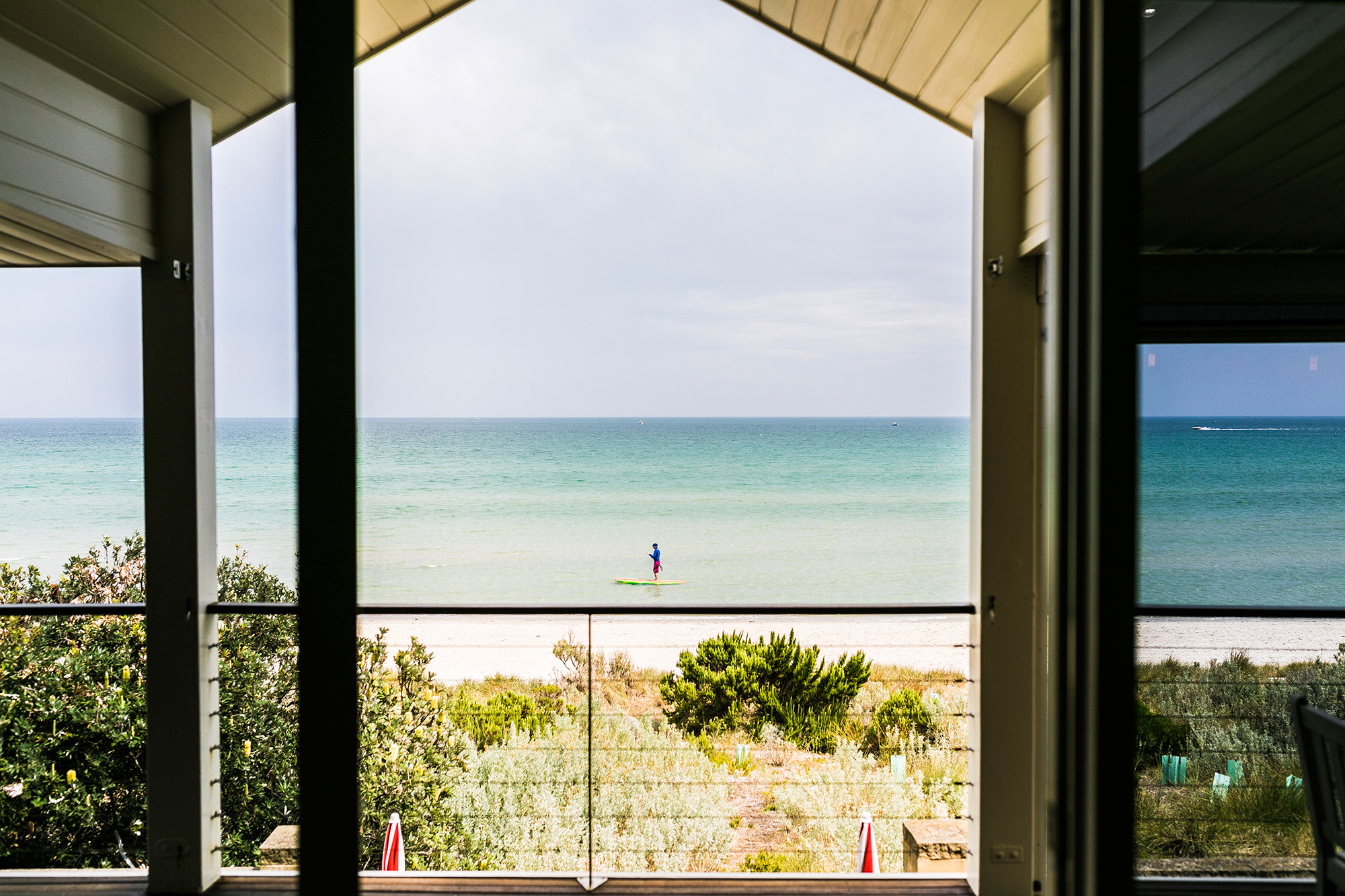 "I'm truly blessed to have had my one and only family member, my cousin Alan, travel down from Sydney to walk me down the aisle," says Amy.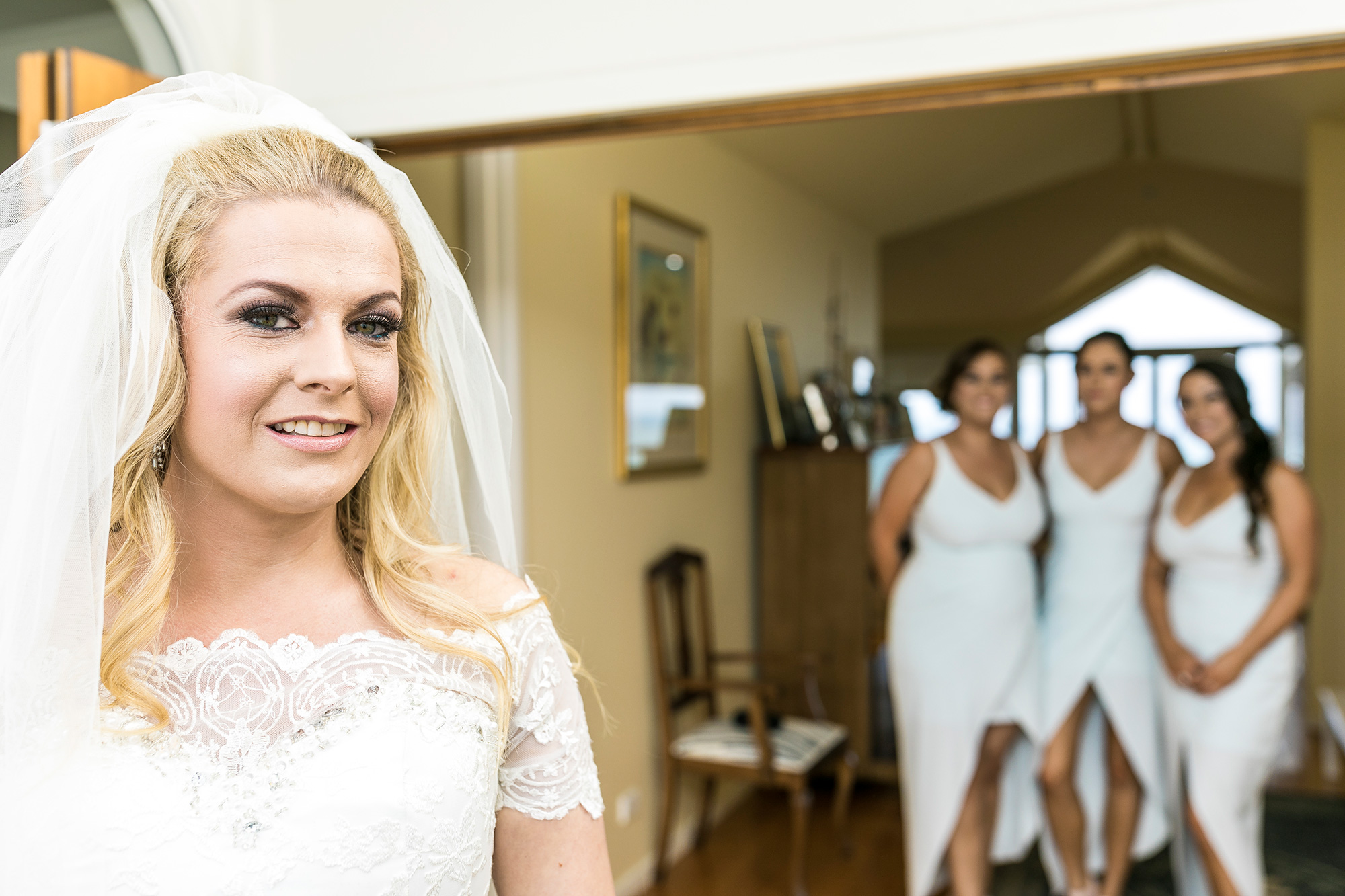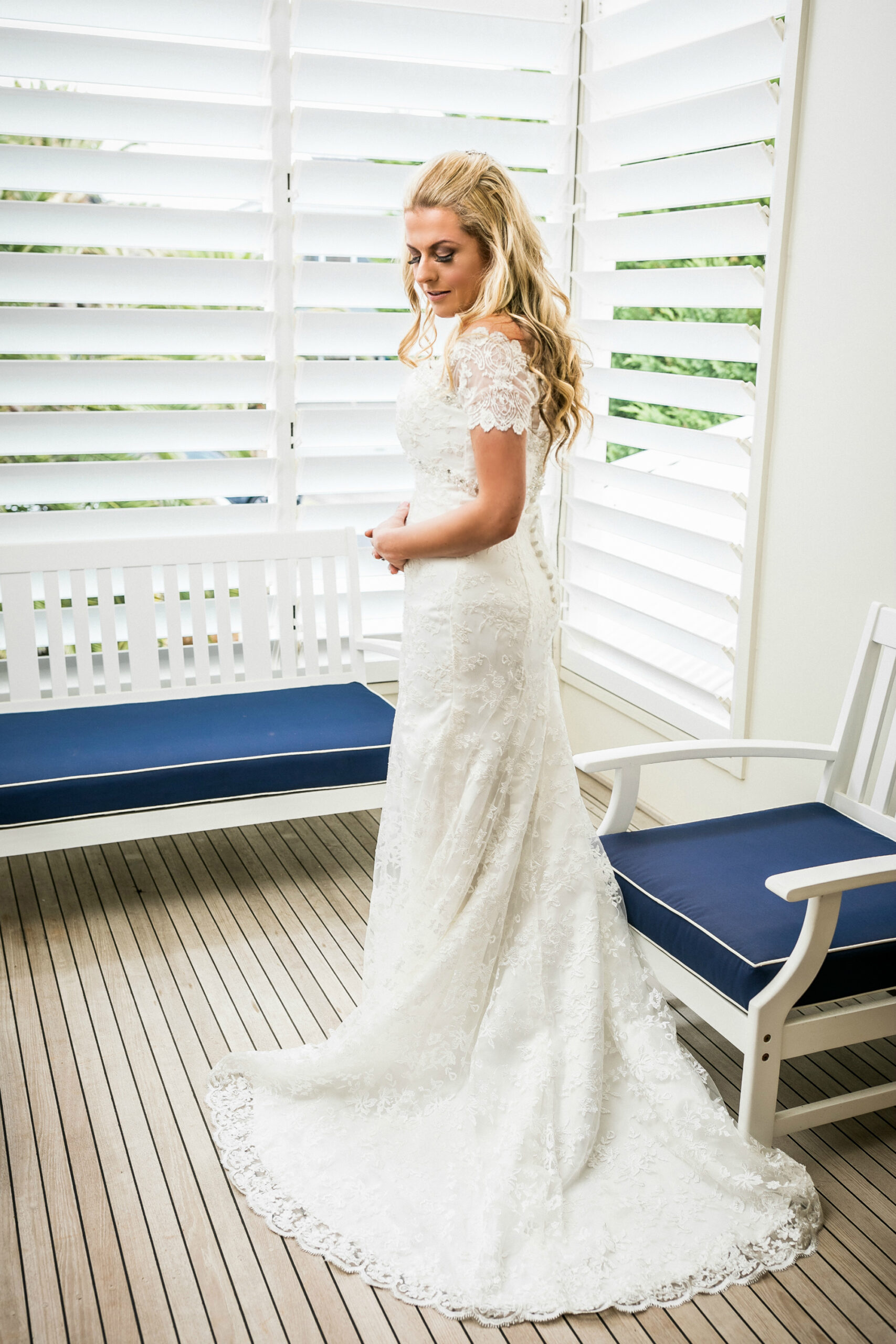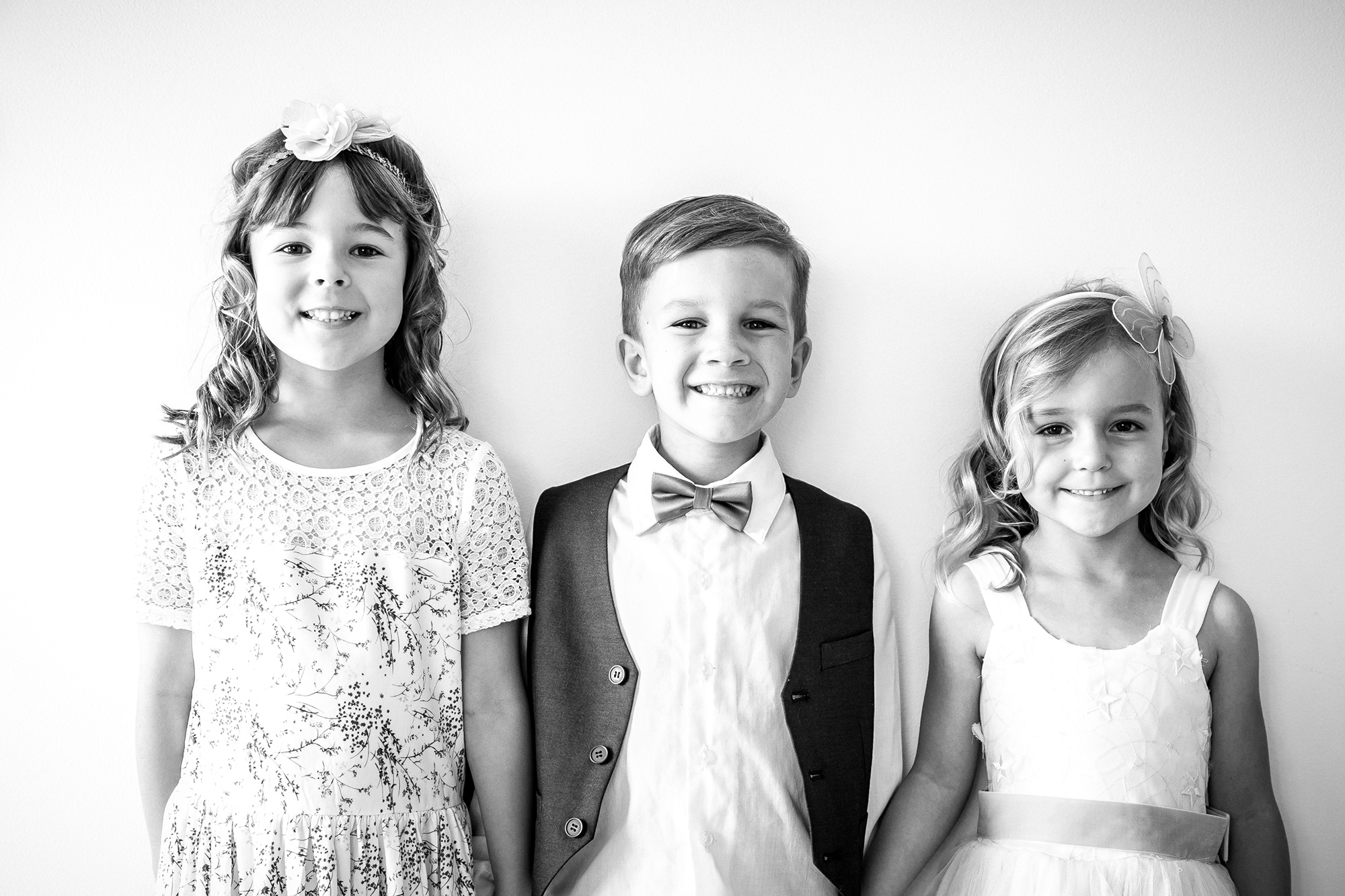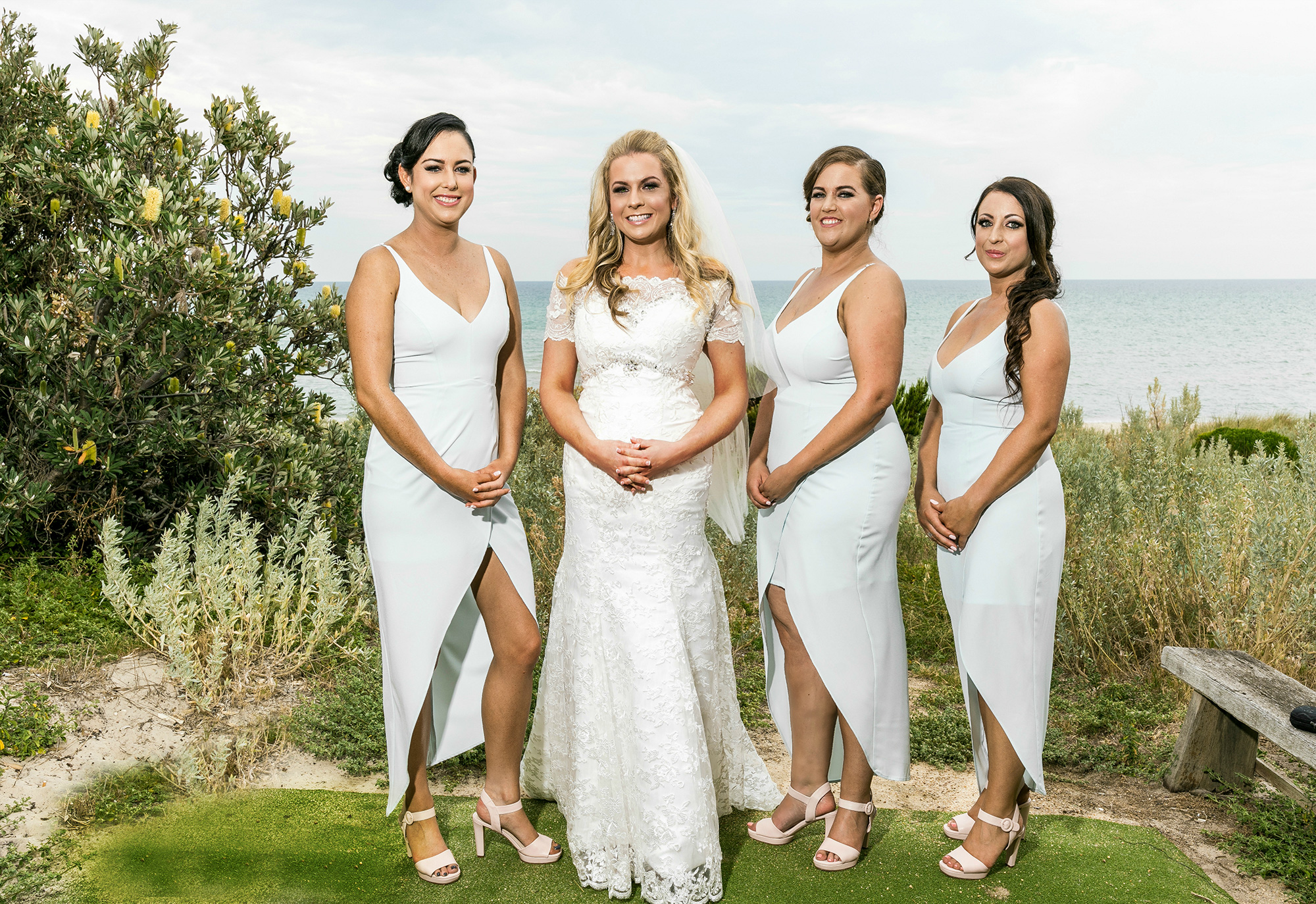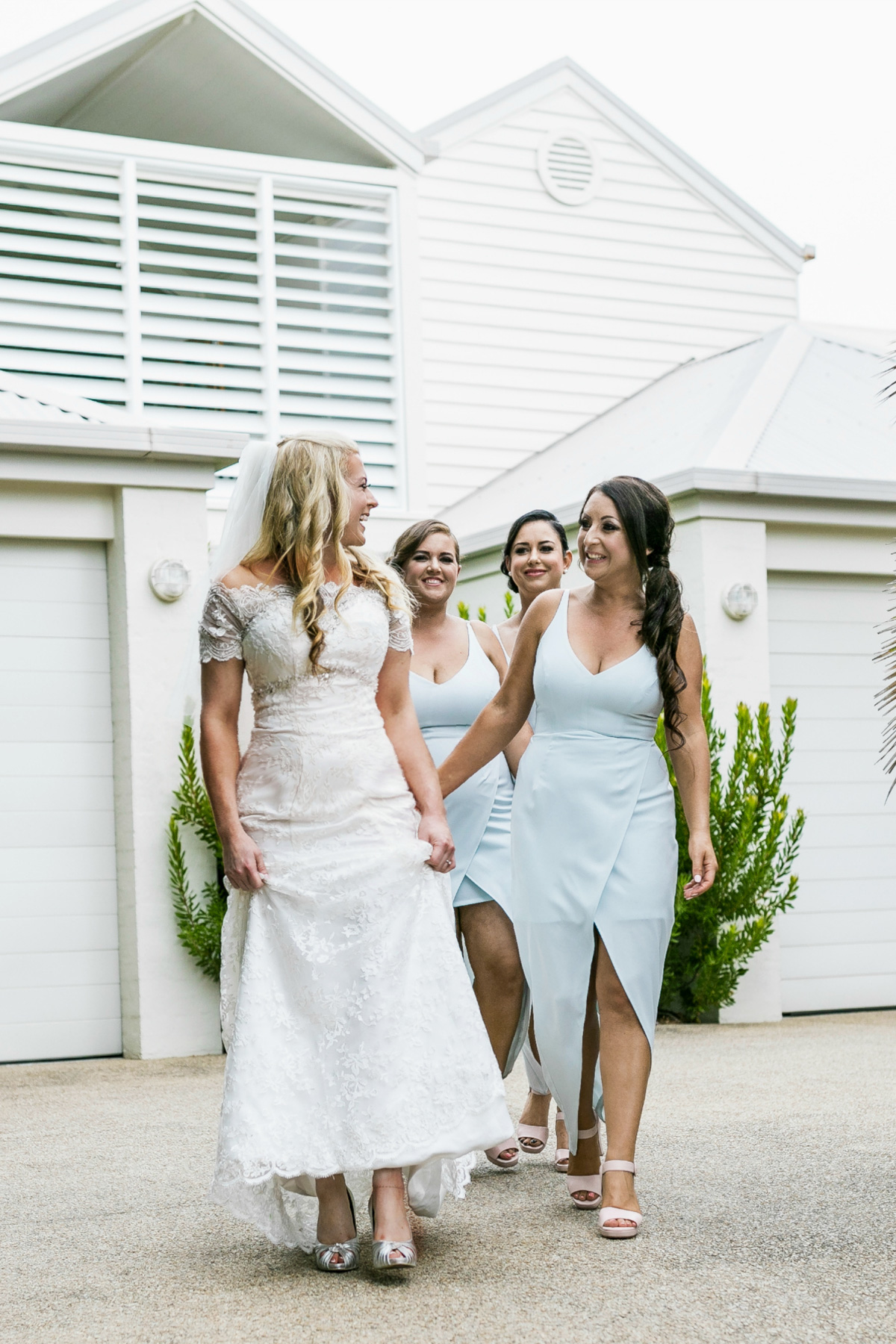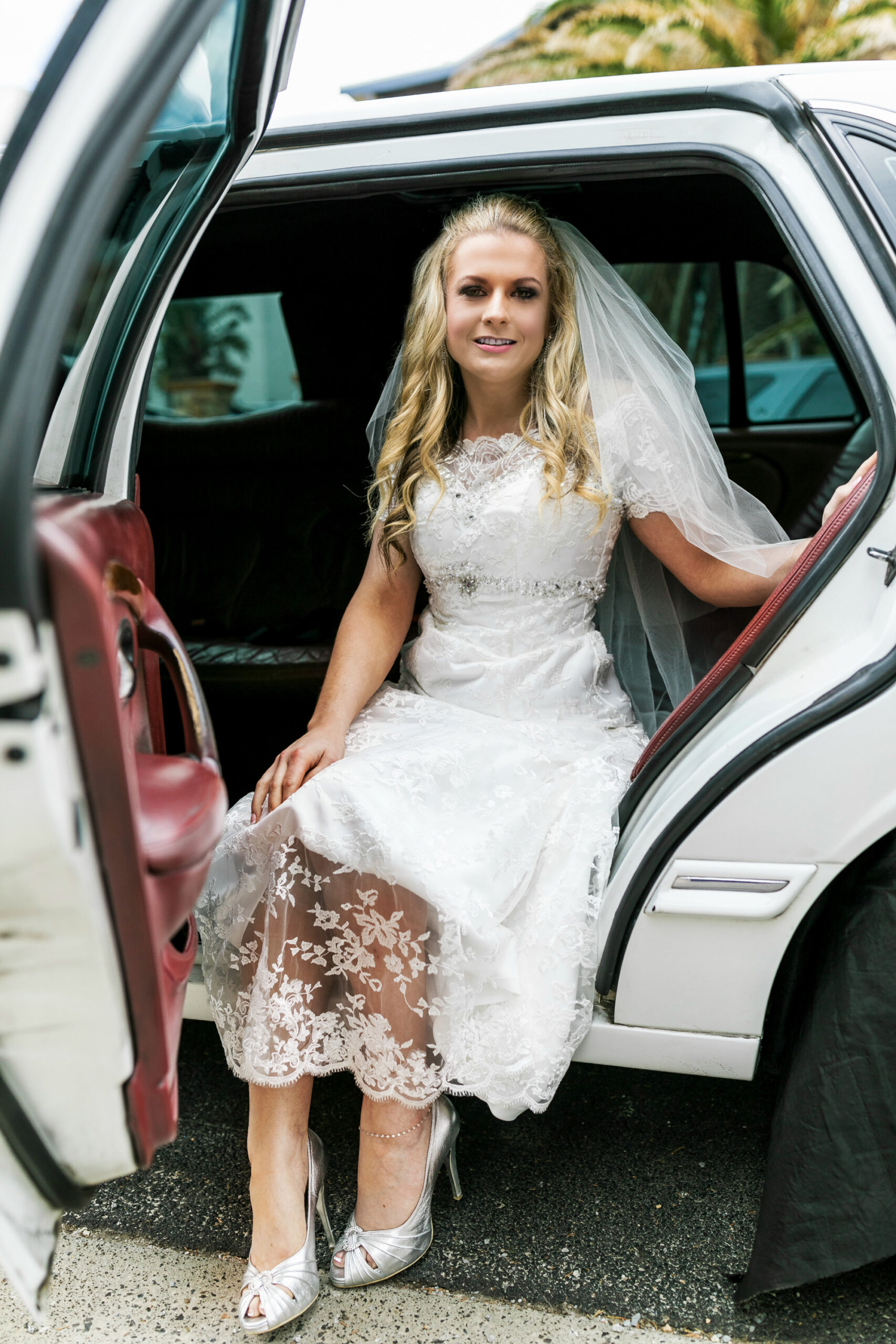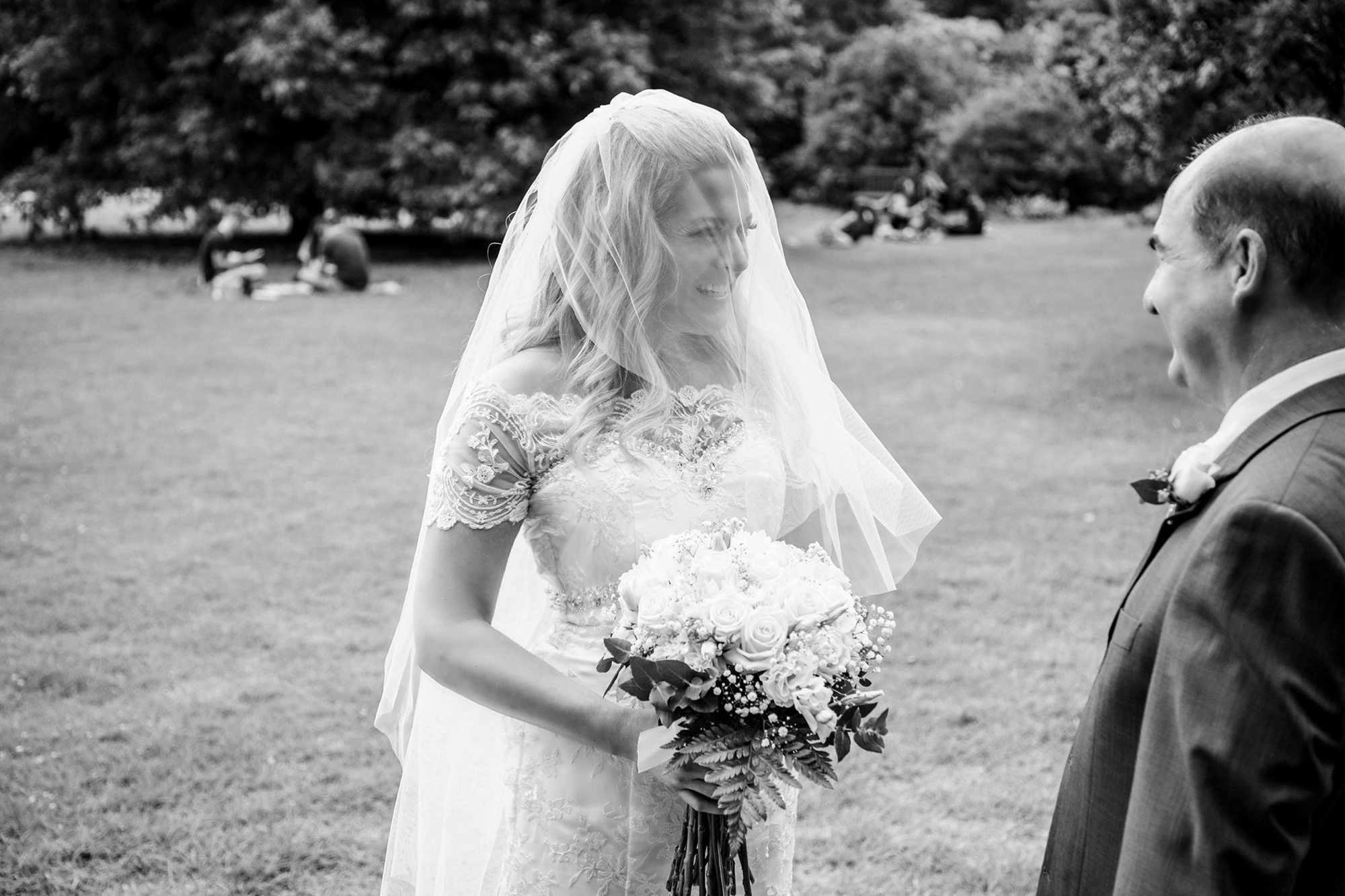 A lace bolero from Be A Star Bridal was an elegant addition to Amy's strapless slimline gown.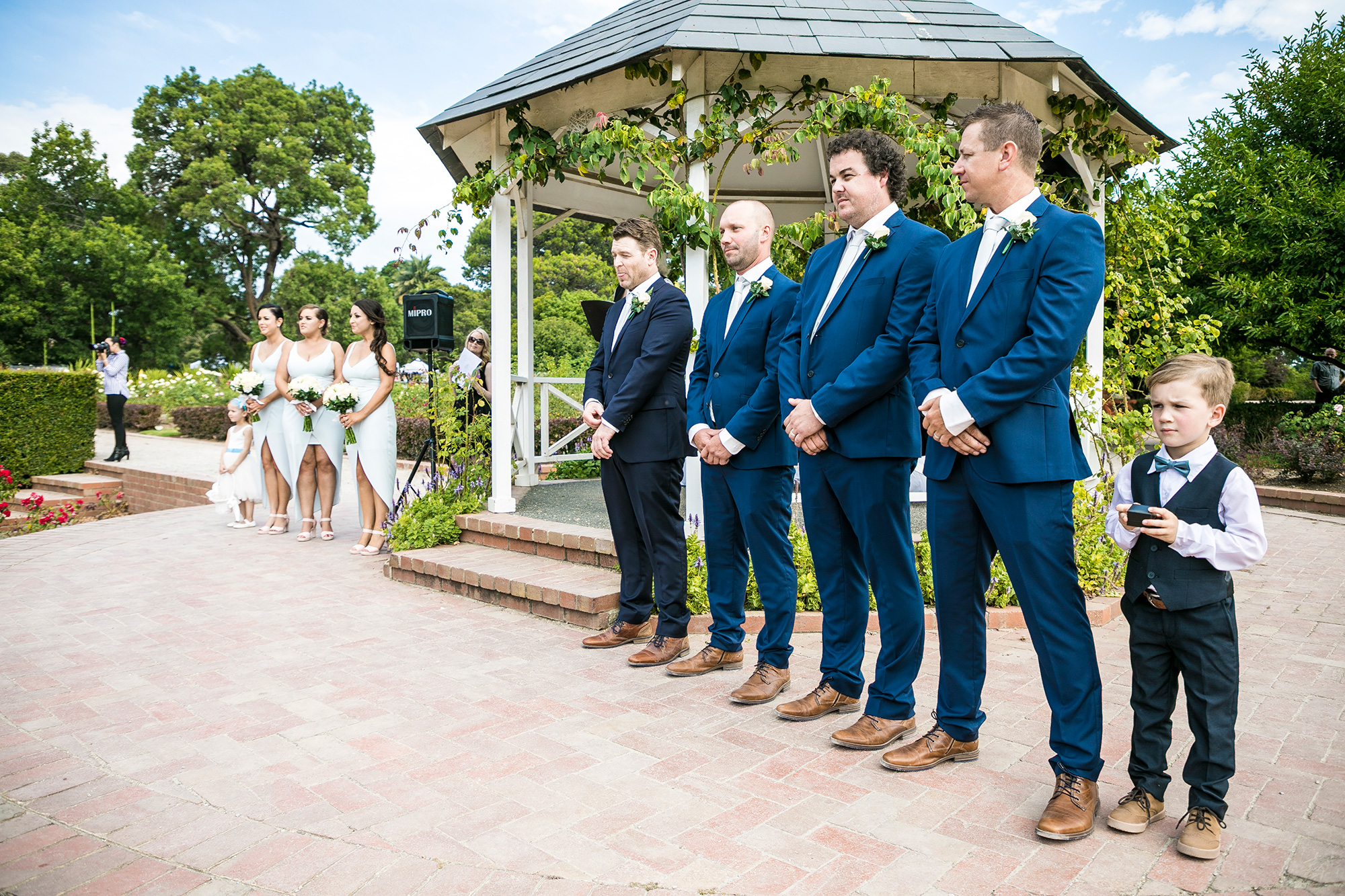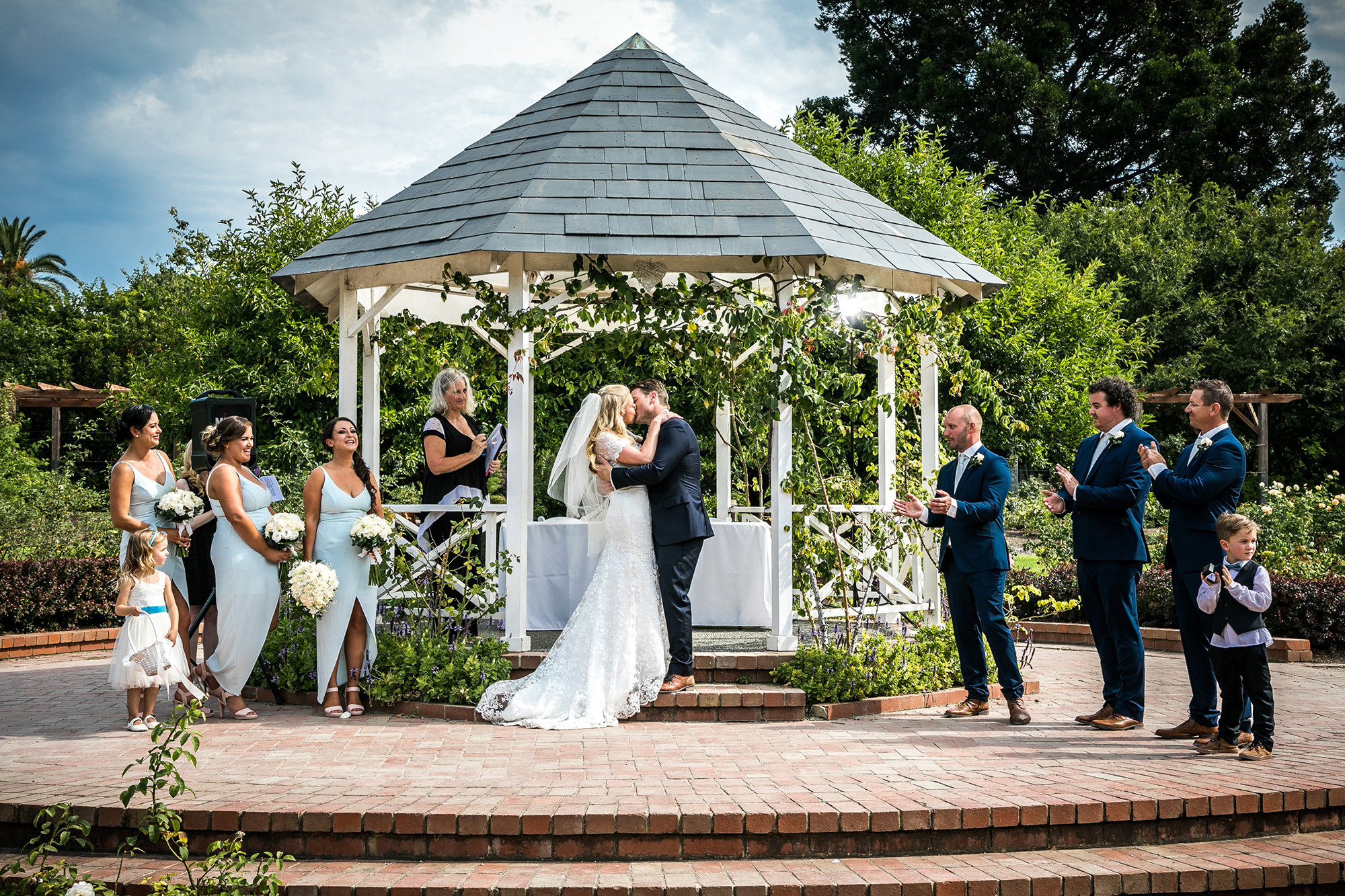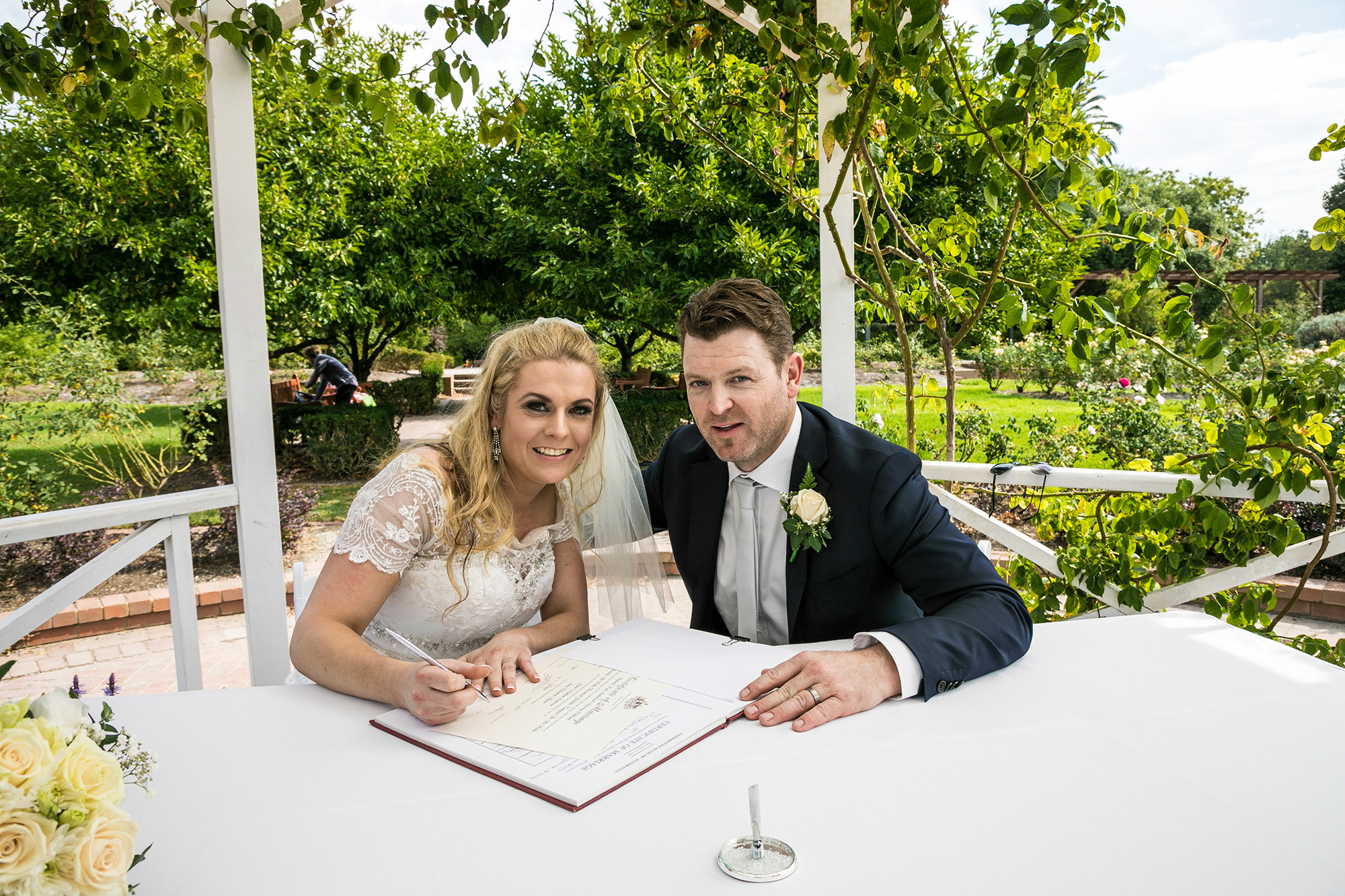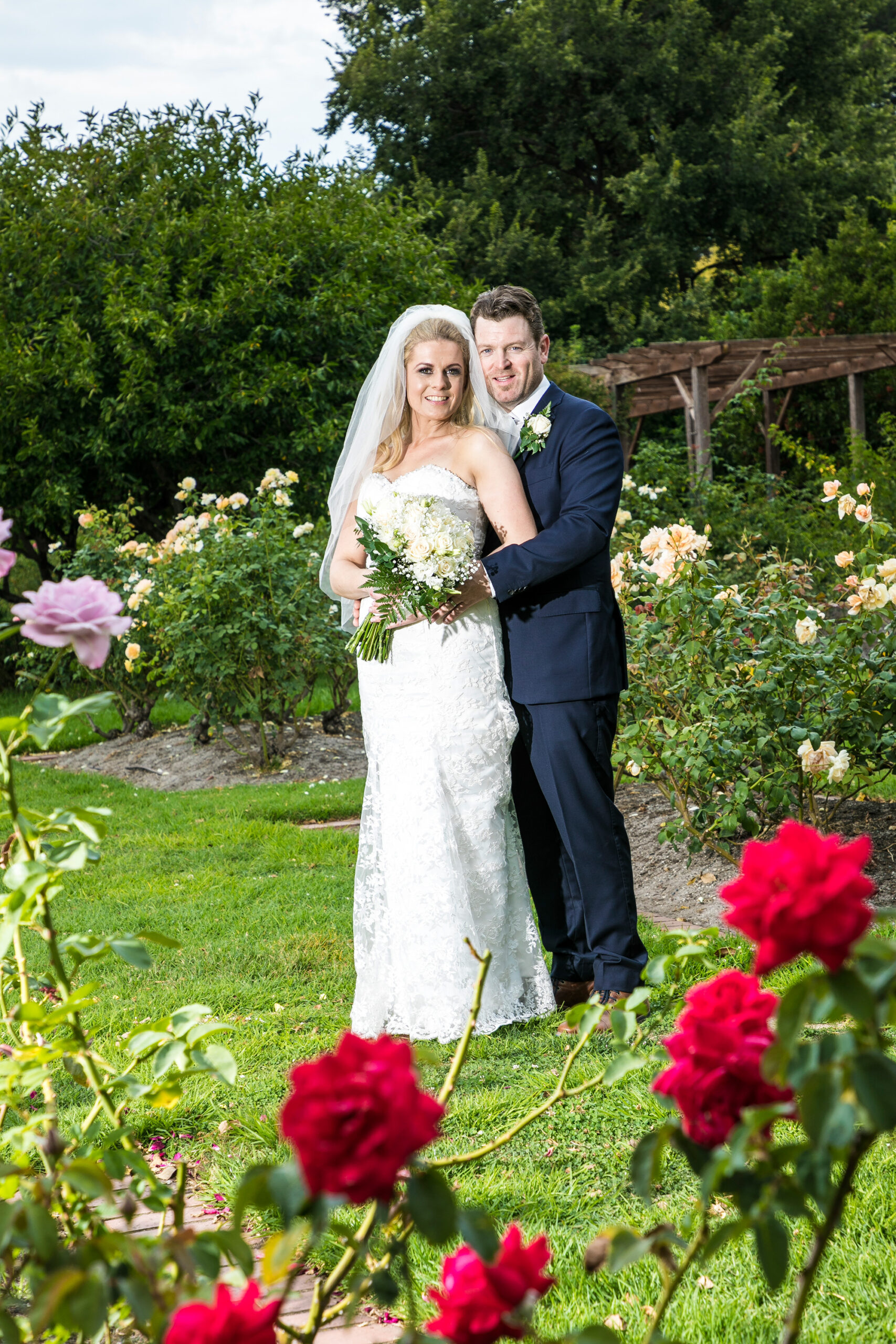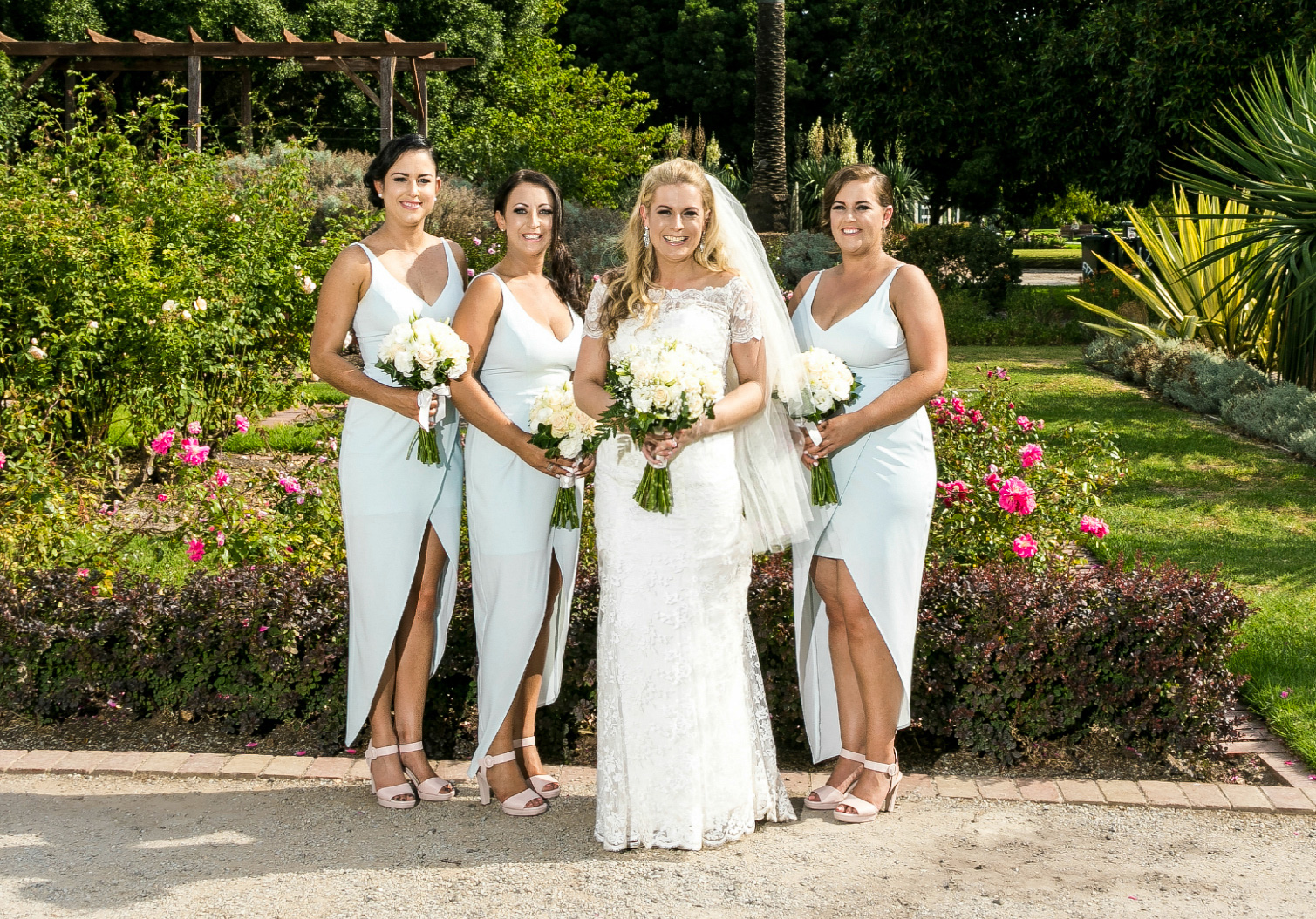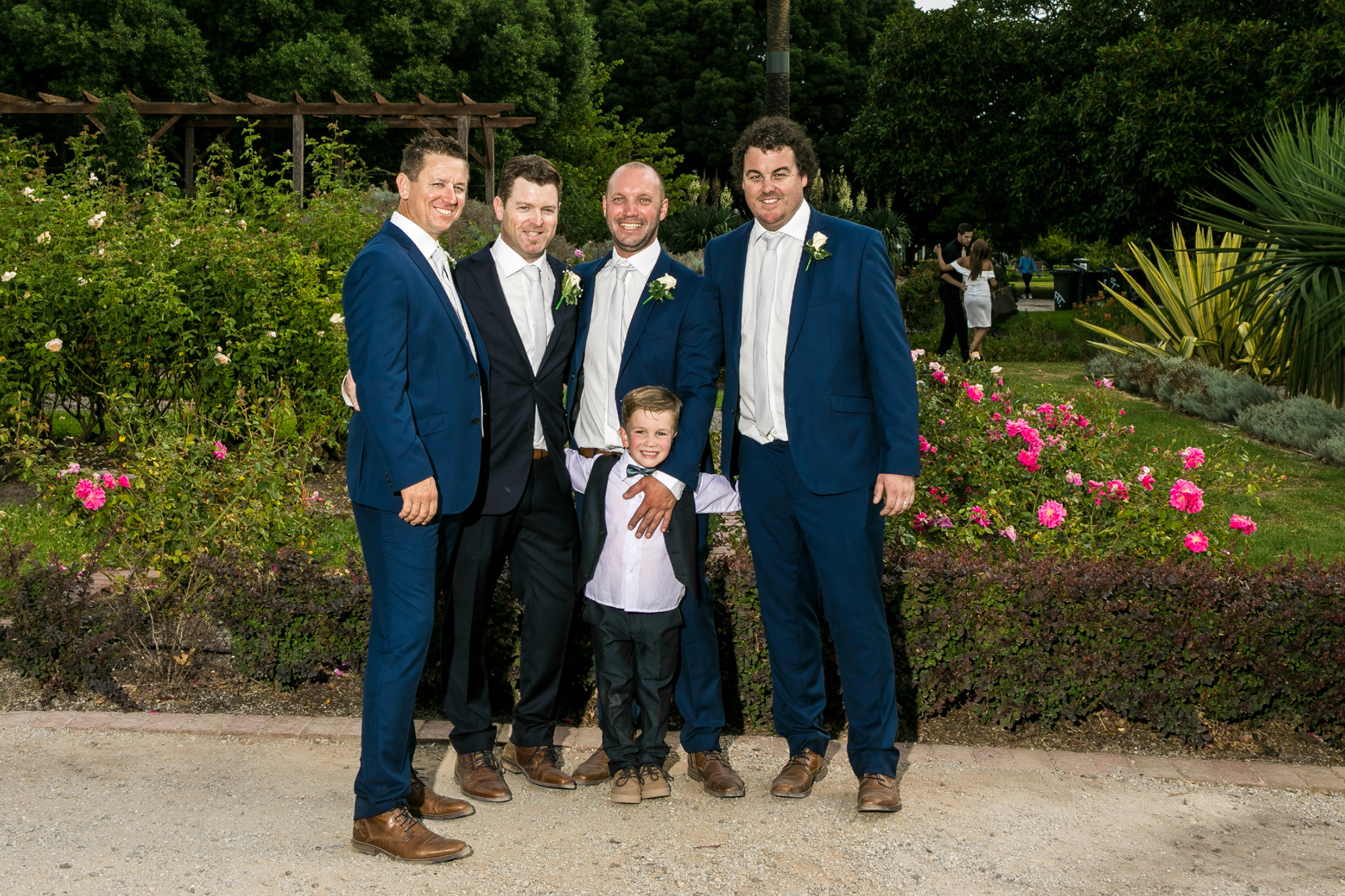 James headed to M.J. Bale for his dark navy suit, and the groomsmen were dressed in a lighter shade by Ferrari Formalwear.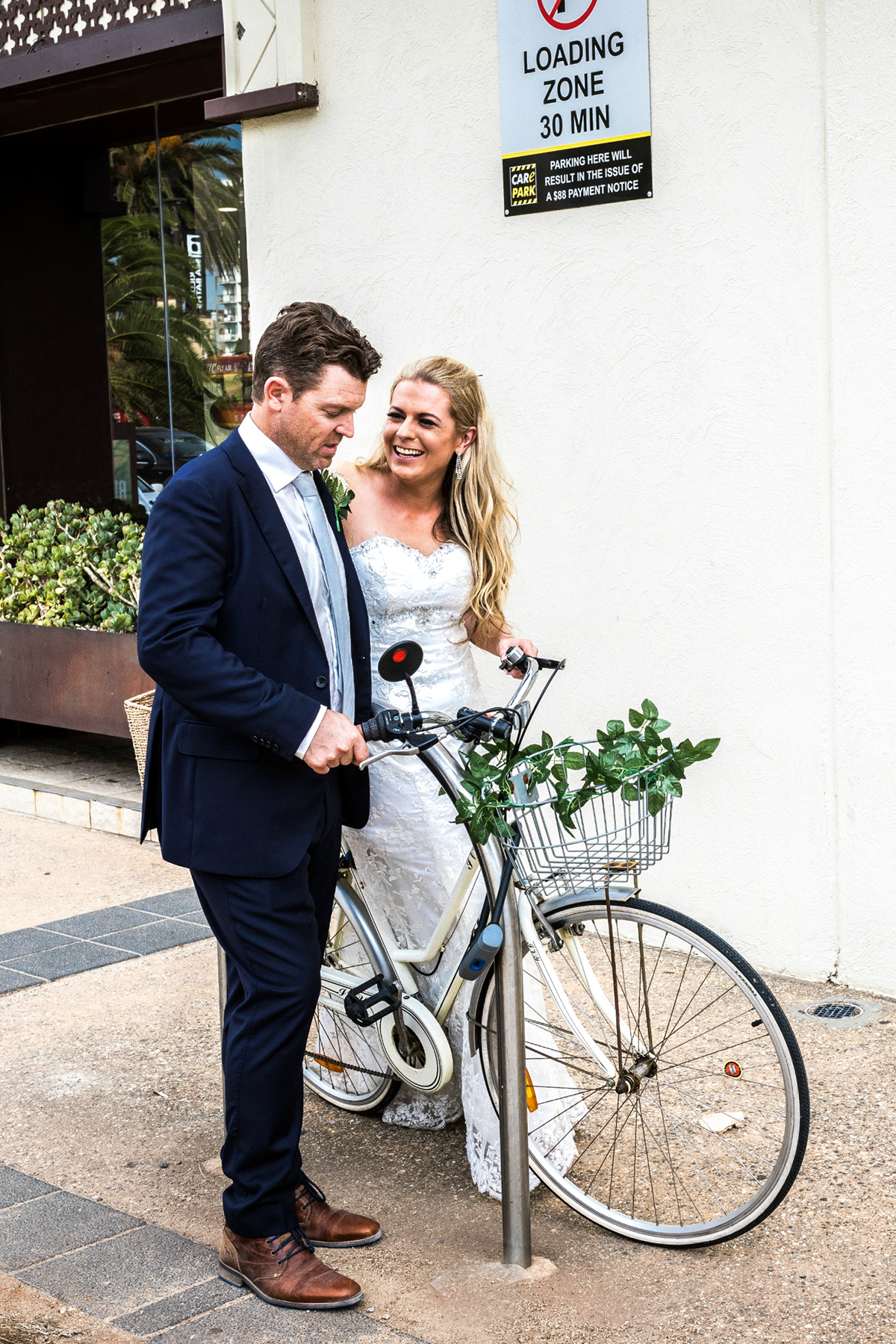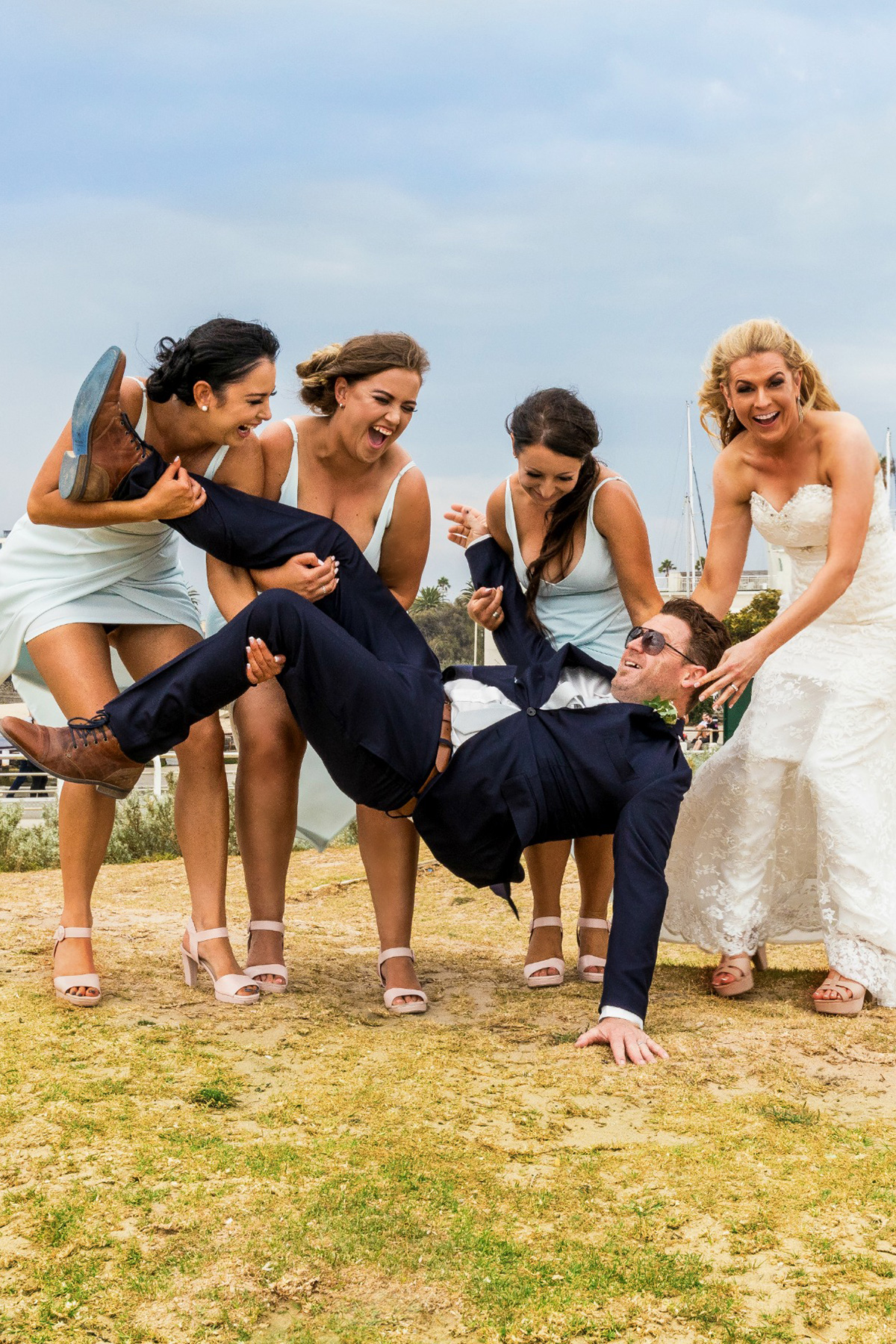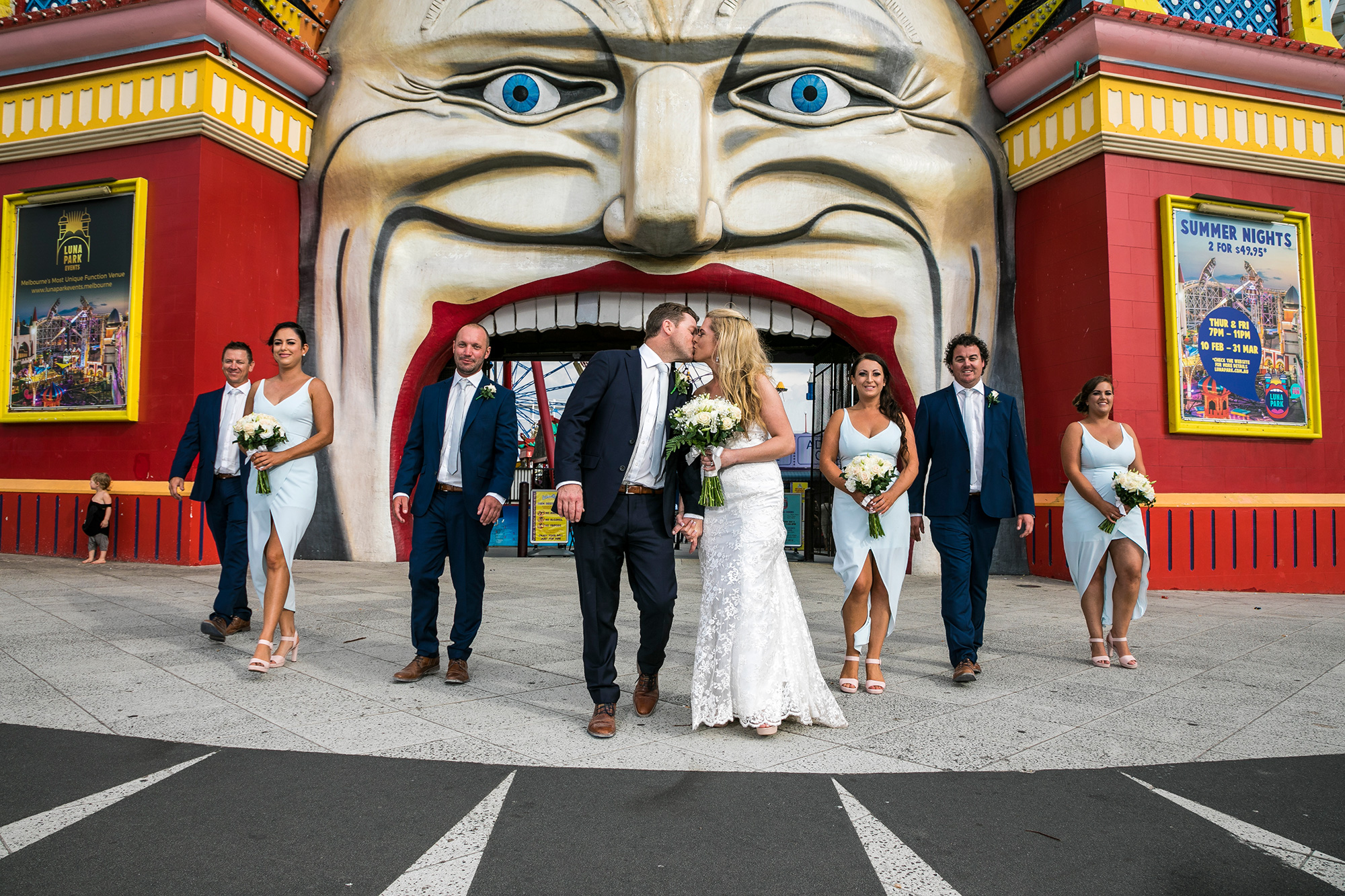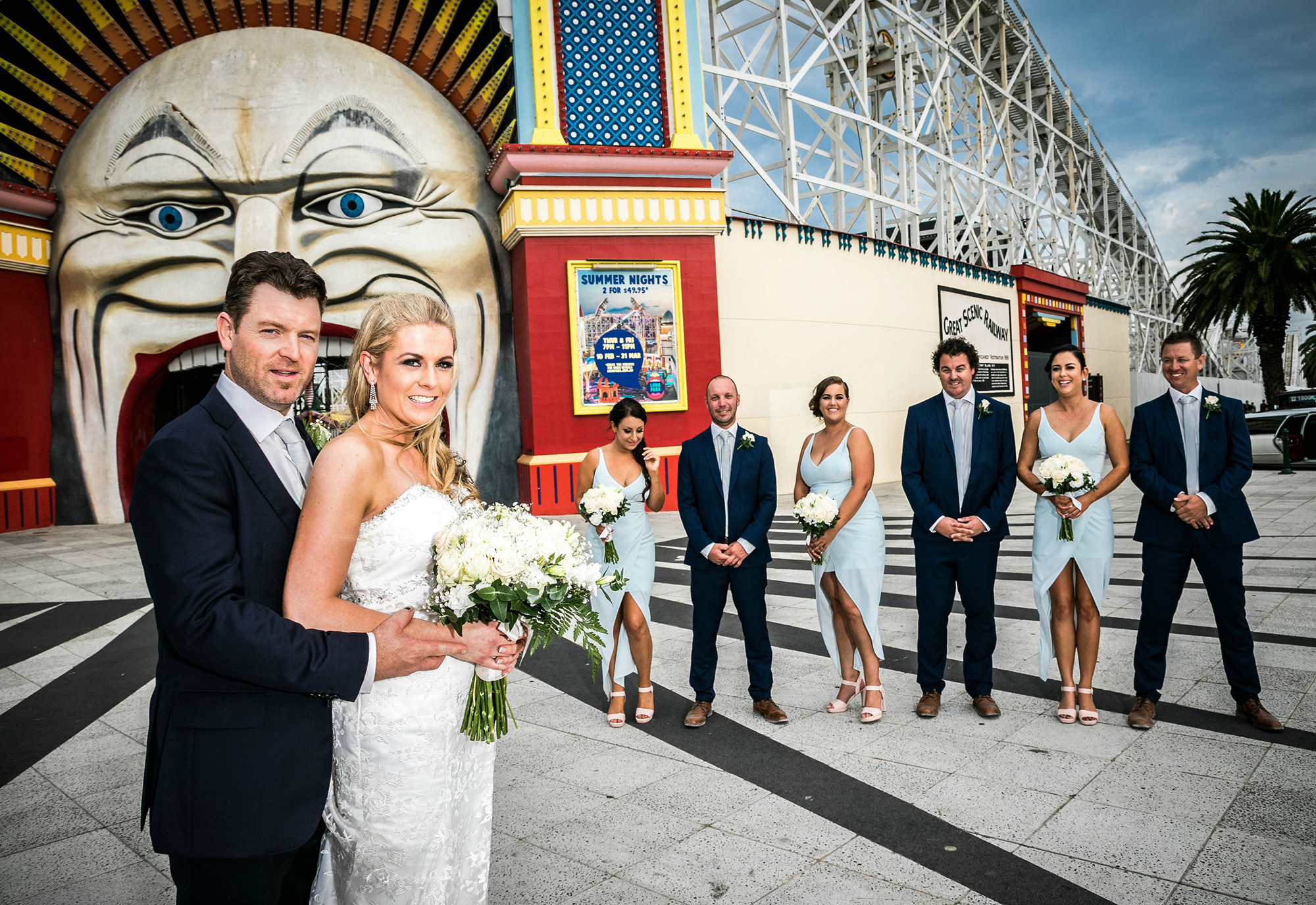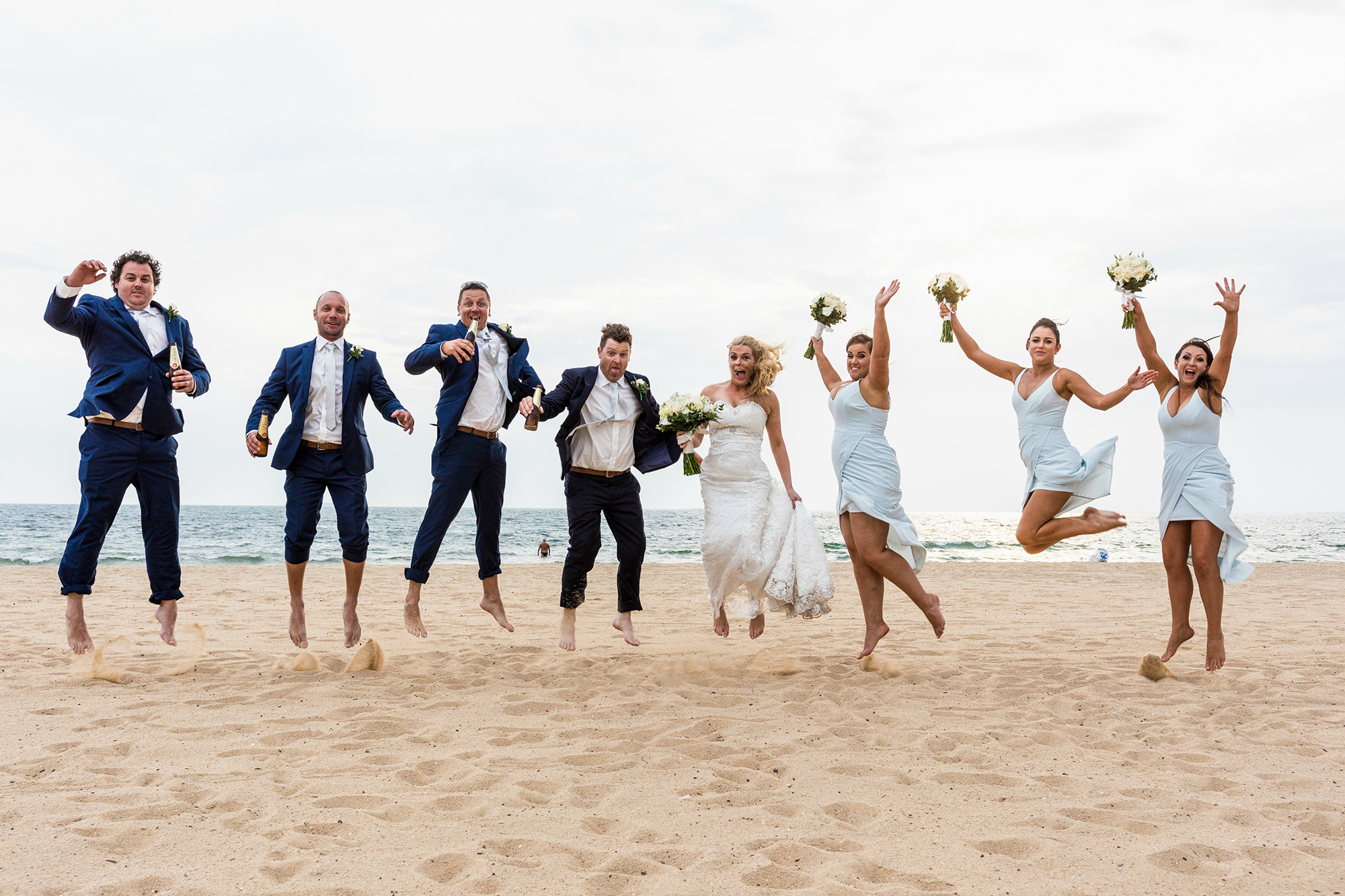 Of their wedding menu by Sails on the Bay, Amy describes, "We had a cocktail reception with a fabulous selection of canapes, seafood, duck, chicken, fish etc. – everyone raved about the food which continuously came out all night."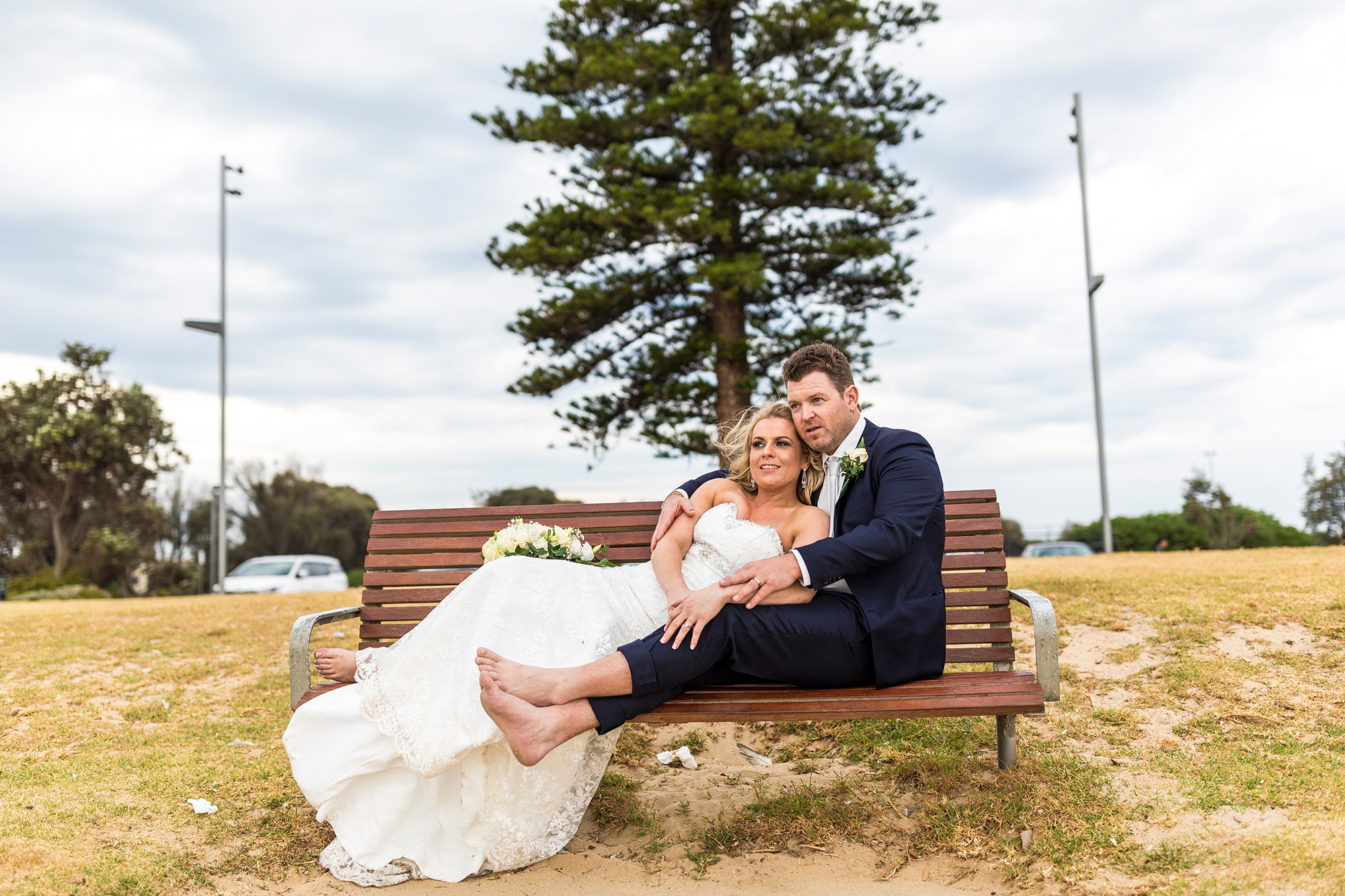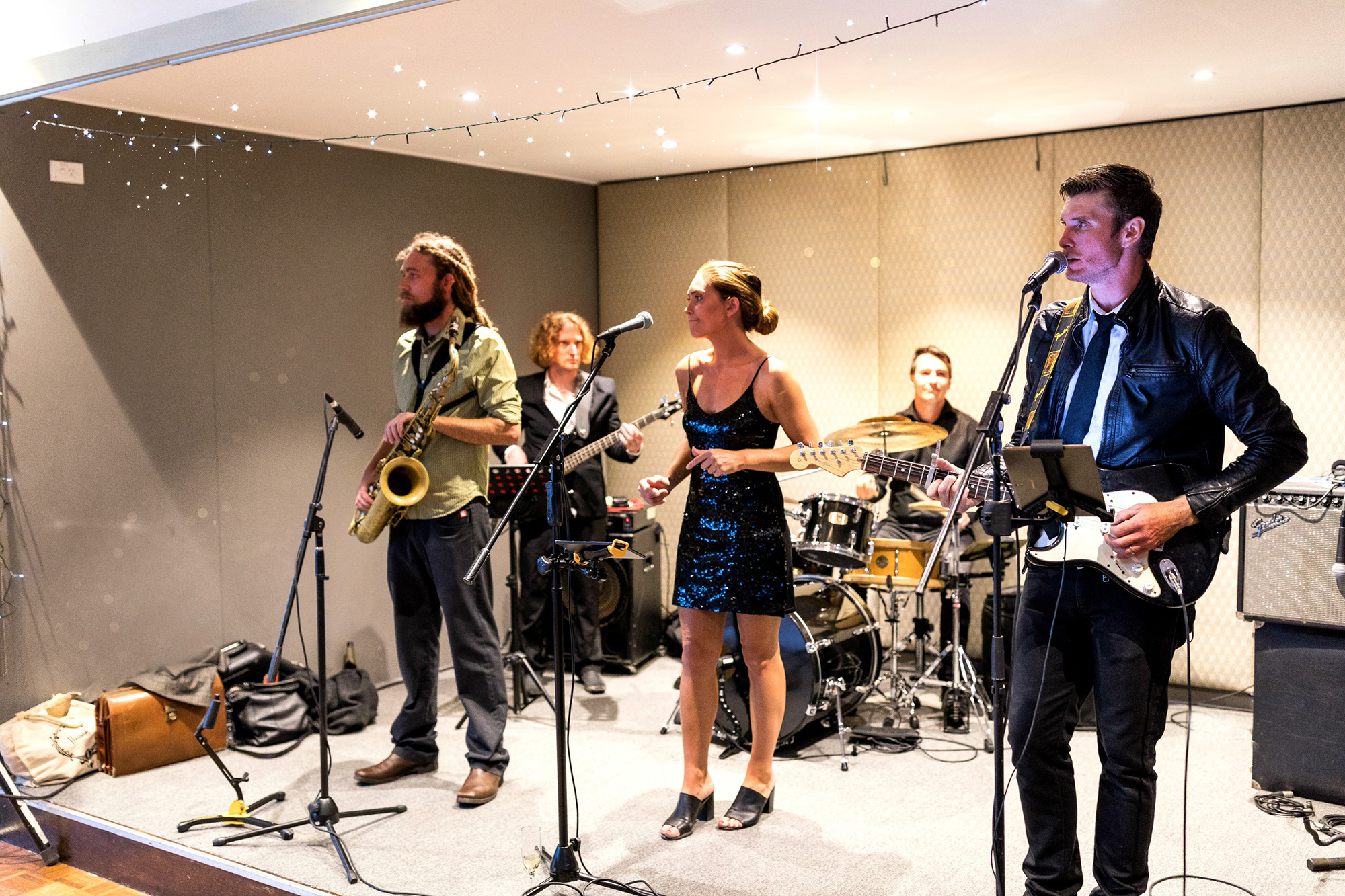 "Lark Music were the perfect choice for band entertainment, everyone was dancing and laughing until the end! So glad I chose the jazz saxophone player — made all the difference," praises the bride.