The stars were aligned for Verity Graham and Colombian-born German Cardenas the night they met doing a salsa at Latin club, El Barrio in Sydney.
They were both IT professionals. (Verity works for Google and German for UberTech). They were both born in April and share the same star sign (Taurus). But the icing on the cake for Verity was that German could dance.
Verity says, "I'd always dreamt of a man who could dance and here he was before me." She adds, "I fell in love with him after just a few successive nights out – I think it was during a merengue – he was swirling me around and I had this amazing sense of security and liberation at the same time."
That was in 2008. In 2010, the couple travelled to Queenstown, New Zealand, and as the moon blazed over a mountain with the ski fields below them, German asked Verity to be his wife. Verity recalls, "The moon was so bright that night and the ring glistened before I could even tell what it was! Afterward we took the chairlift down and I couldn't stop smiling at everyone around me and telling them we just got engaged."
Two years later the couple said 'I do' (or 'yo acepto' in Spanish) in a garden ceremony and cocktail wedding reception for 110 guests at Sydney's Athol Hall.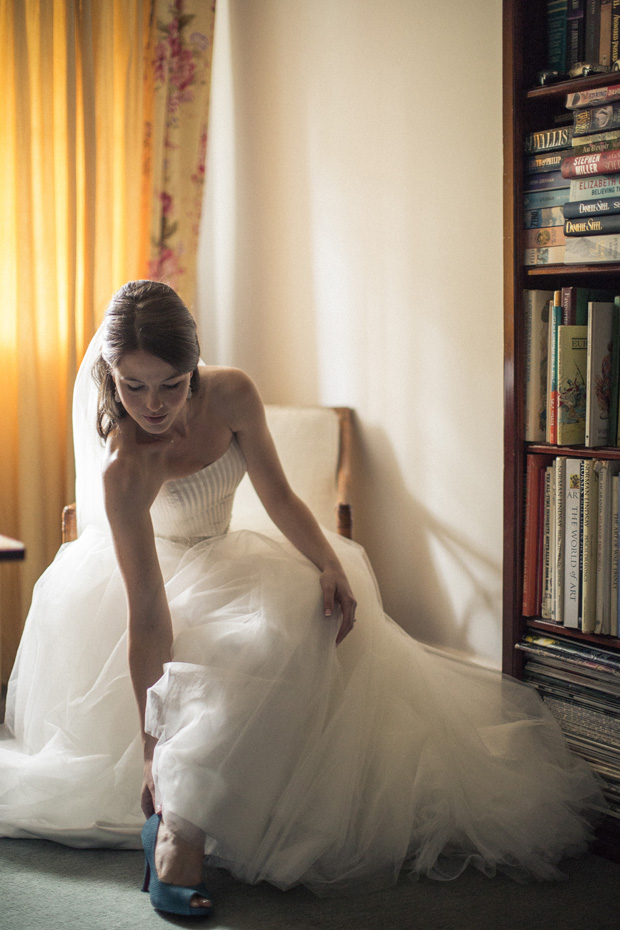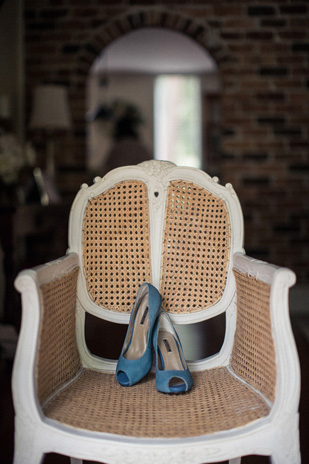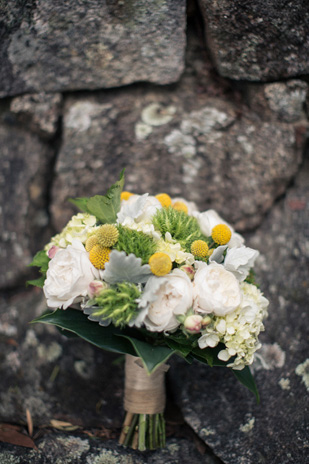 Verity found her blue Elisa Litz peep toe shoes on a trip to Singapore. "I didn't set out to buy blue shoes, they found me! I zeroed in on them immediately."

Of her fresh and modern bouquet she explains, "I was looking for something non-traditional and knew I wanted yellow billy buttons. I was quite relaxed about letting the florist [Deborah Leah] do the rest. I let her do her own thing and she did an amazing job."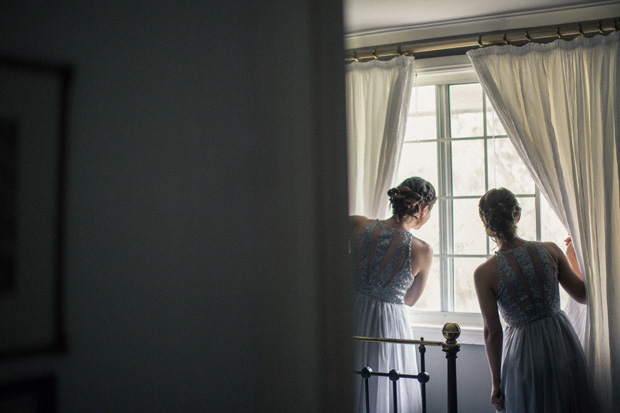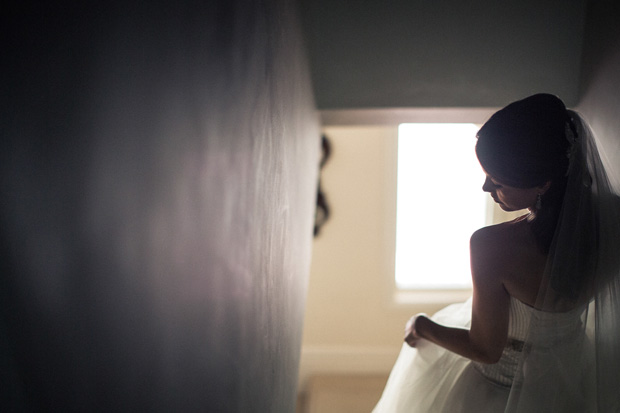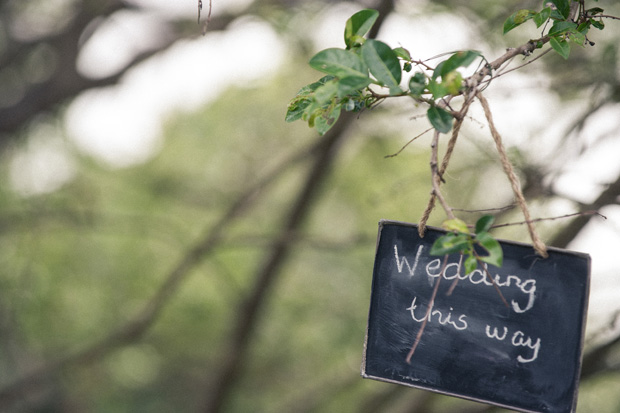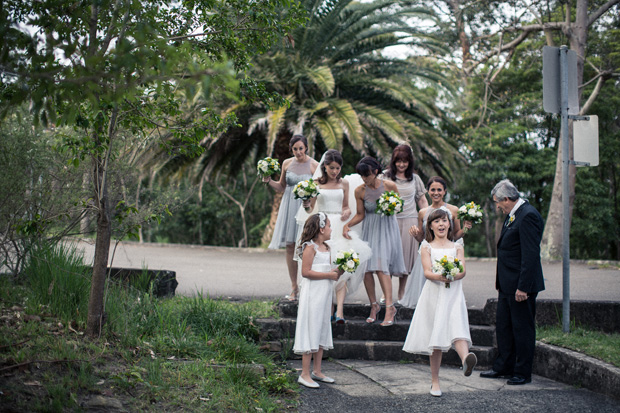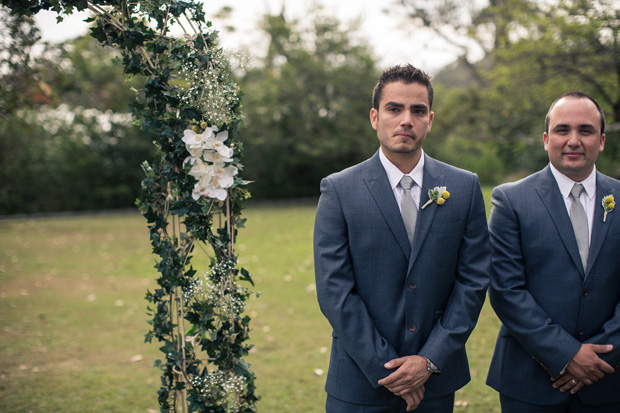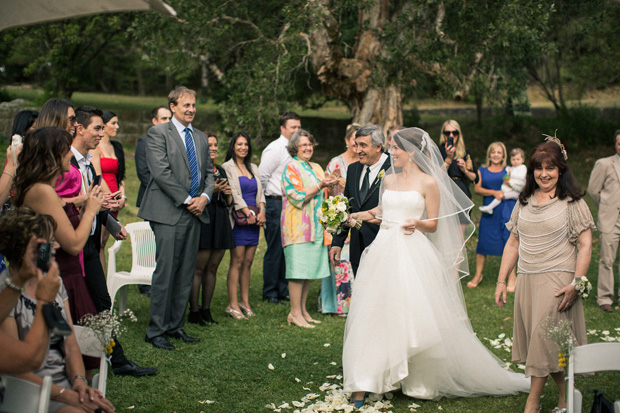 "I absolutely had to have my mum walk me down the aisle," says Verity. "She is my best friend." Verity and her mum and dad walked down the rose-petal aisle to Steve Wonder's "Isn't She Lovely", played by three-piece ensemble, Vov Dylan Orchestras.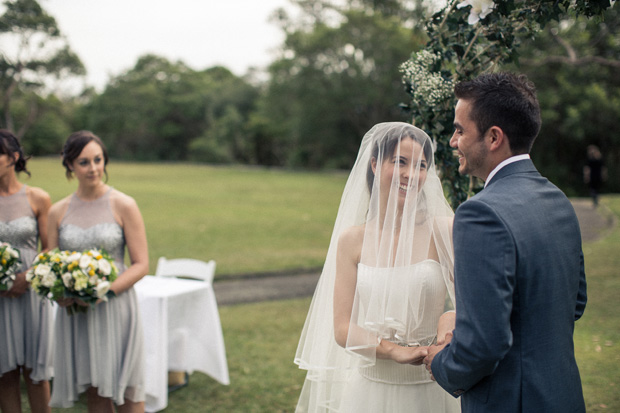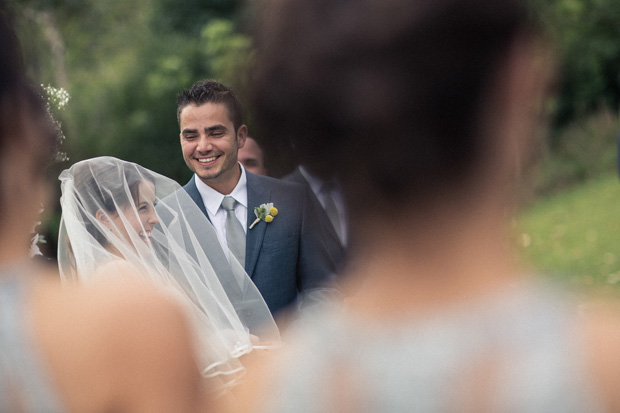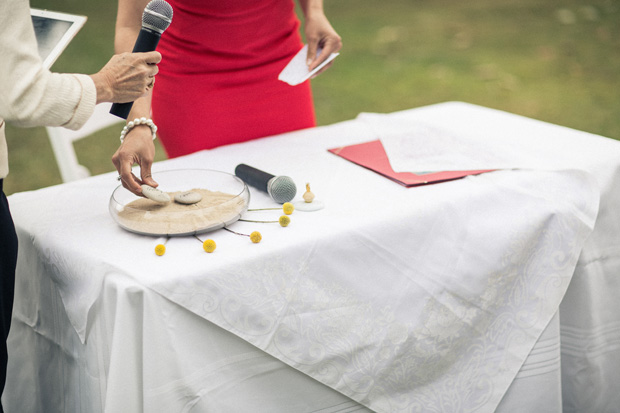 The couple's celebrant, Margarita Wilson, who conducted parts of the ceremony in German's native language, Spanish, suggested to them the idea of a pebble ceremony. In this lovely ritual, the couple selected three guests each to bestow a wish upon the pair, which is written on a pebble and placed into a bowl or vase that holds all the wishes for the marriage.

Verity explains that it was a wonderful way to make the ceremony interactive. One of their favourite wishes was: "I bring you LIFE. Enjoy the little things in life for one day you will realise that they are the big things. Life is not measured by the number of breaths you take but by the moments that take your breath away."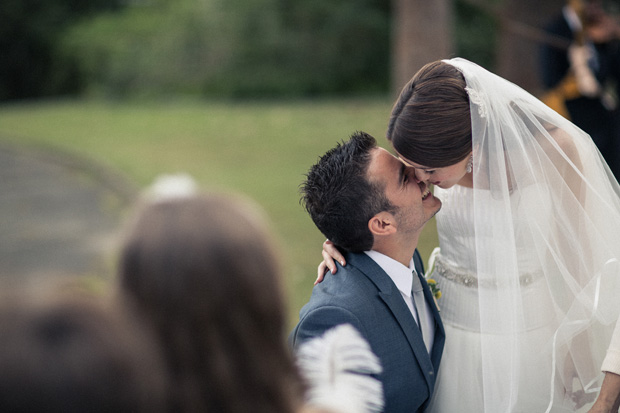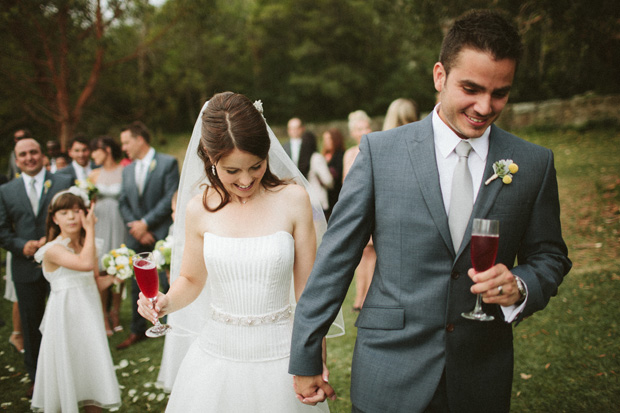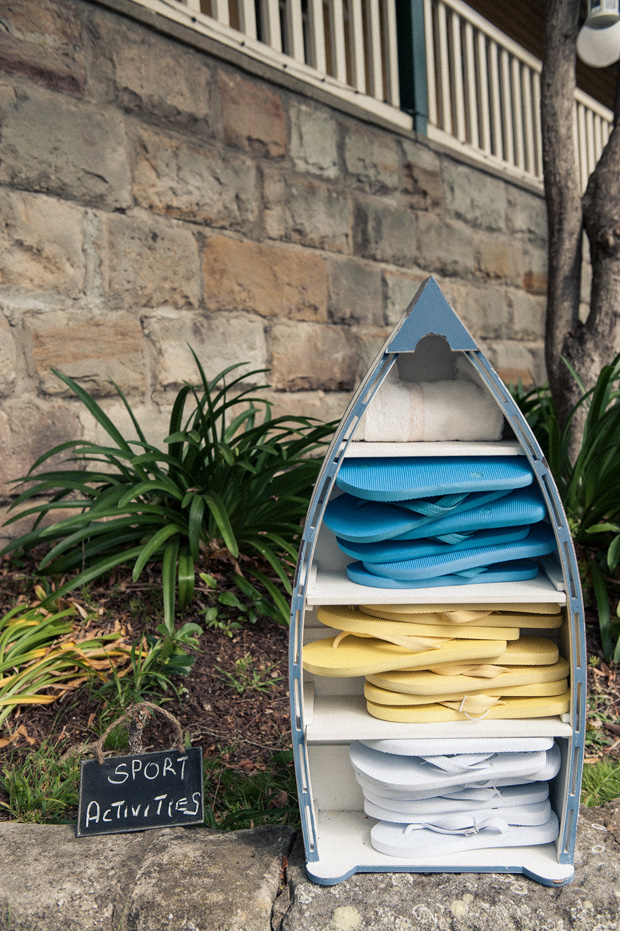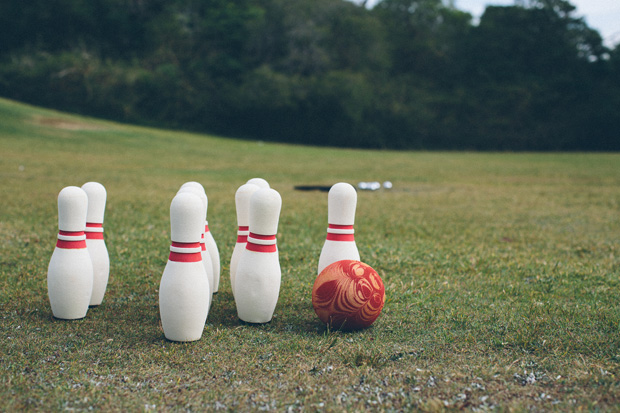 Whilst the bridal party was having photos on the secluded beach nearby, guests were entertained with games of bowling and cricket. Vov Dylan Orchestras played as they moved around the big beautiful lawns of Athol Hall. "We didn't want our guests to be bored while we were taking photos," Verity explains.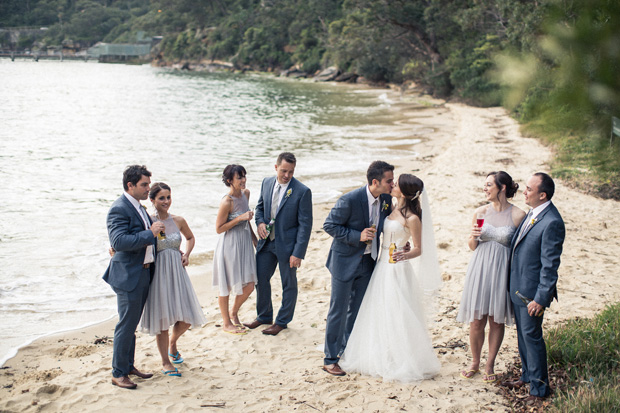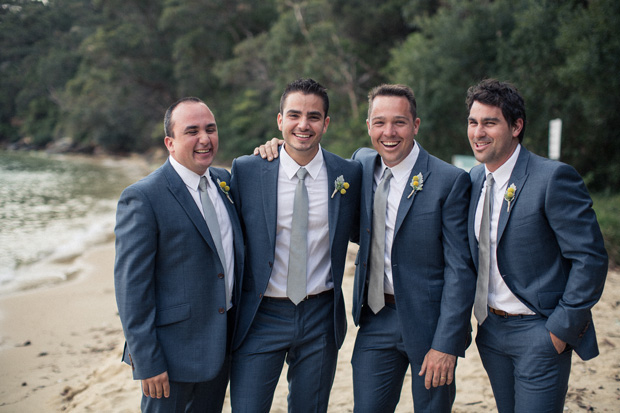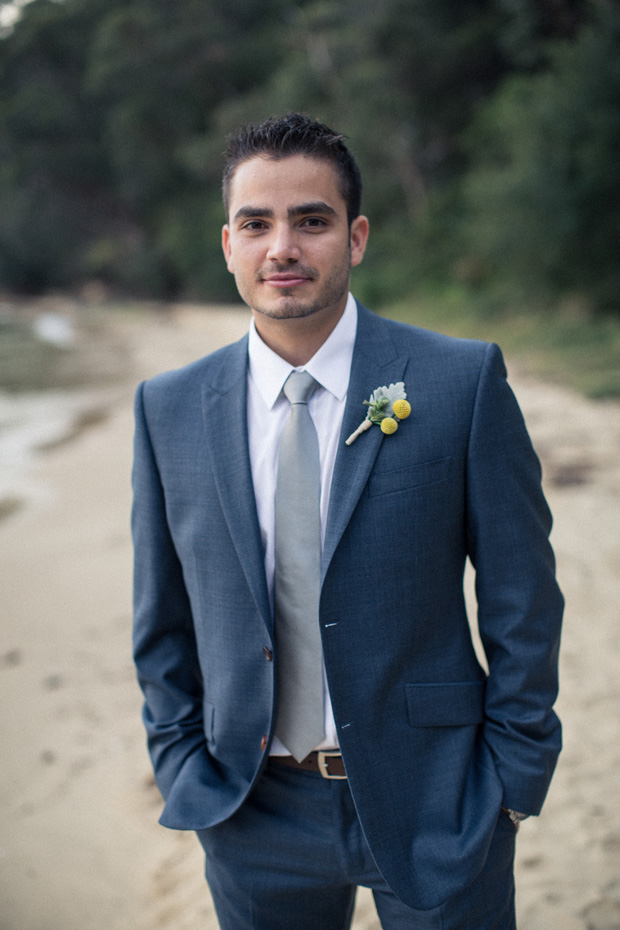 The boys were dressed in blue-grey peak lapel lounge suits by Sydney menswear designer, Brent Wilson. The brown-buttoned suits were teamed with shoes and belts of the same colour, and silver ties to complement the bridesmaids' silver Bariano sequined dresses.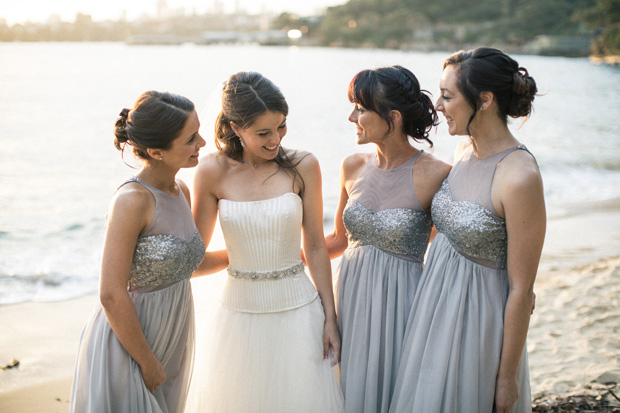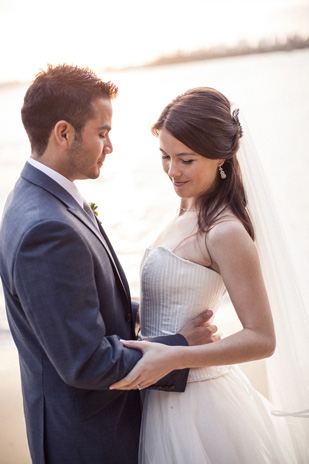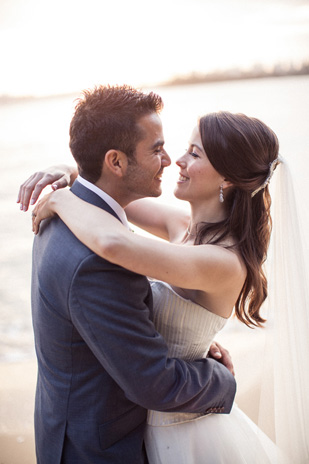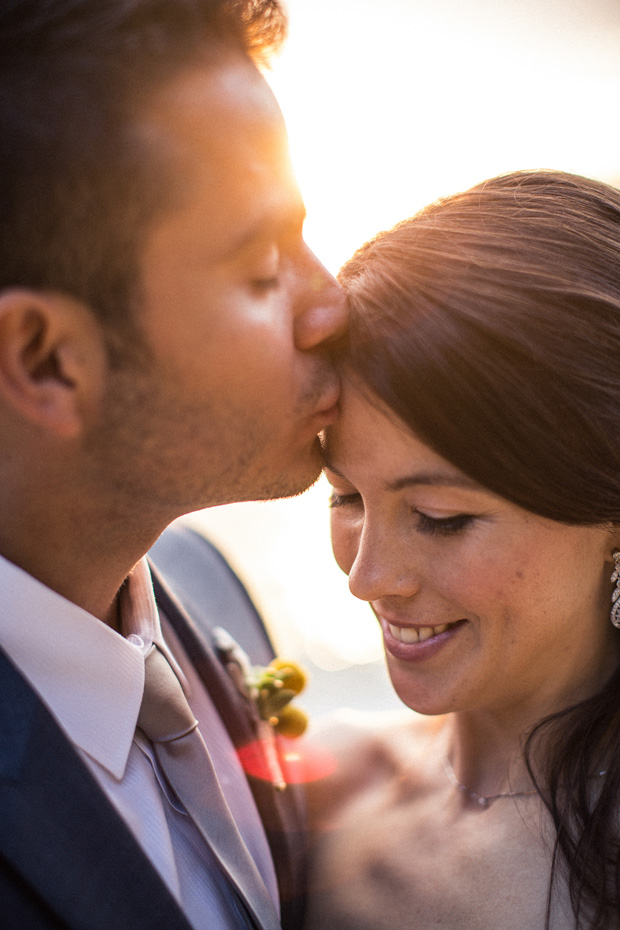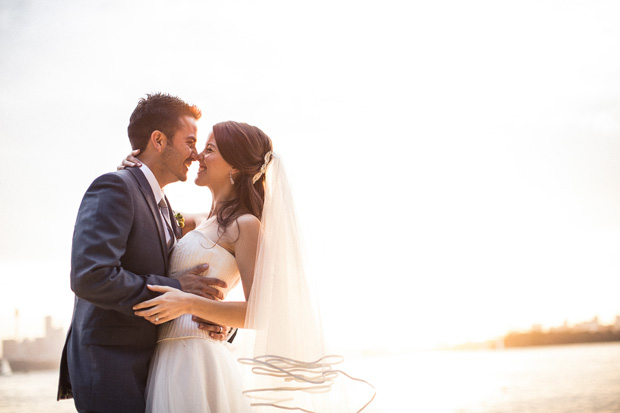 Verity chose couturier, Karen Willis Holmes, to create her two-piece wedding gown. "It was a fully boned, ribbon bodice from one design and the Margot tulle skirt from another," says Verity. She accessorised with a matching satin-edge veil, sequined belt, headpiece and earrings – all from Karen Willis Holmes.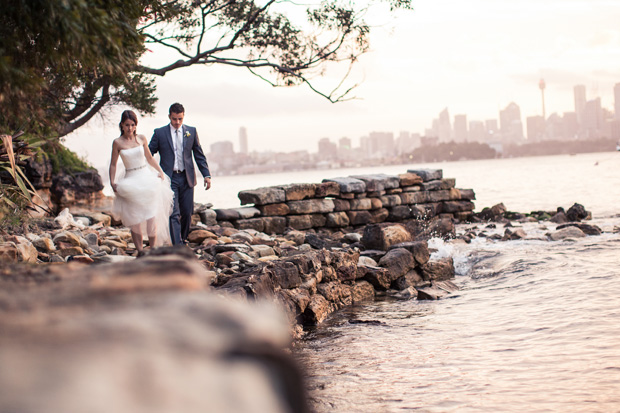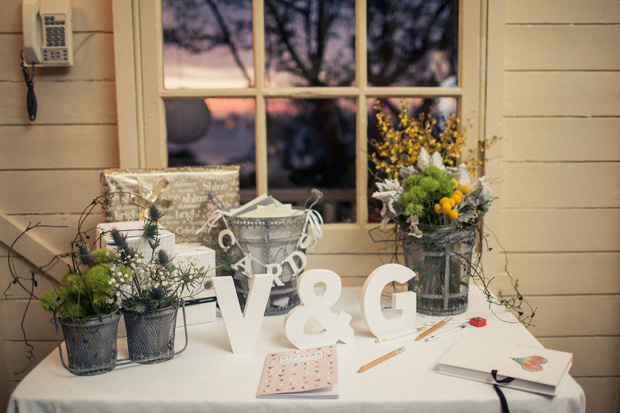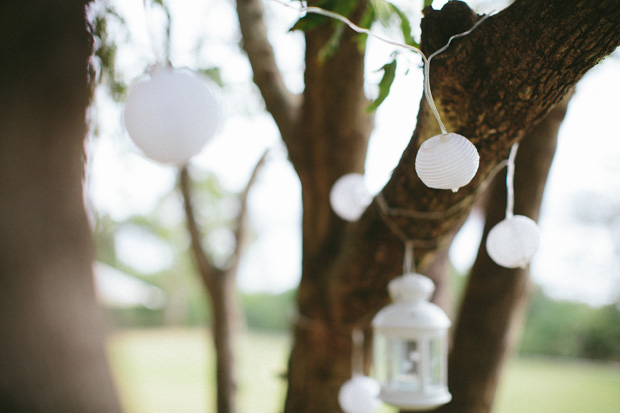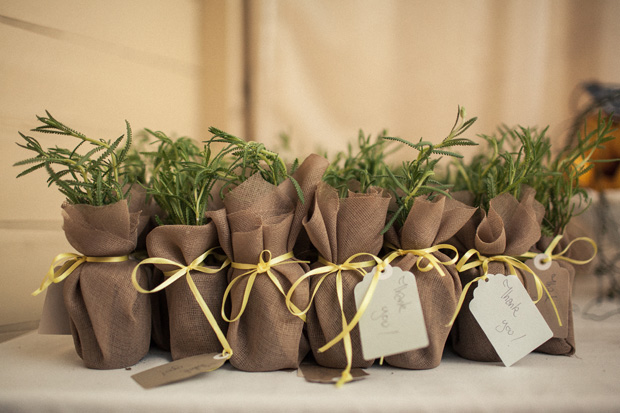 Of the bomboniere, each guest was given a seedling of lavender wrapped in hessian and fine yellow ribbon – which was all ordered and put together by Verity's green-thumb mum. "It was a lovely way to involve her," says Verity.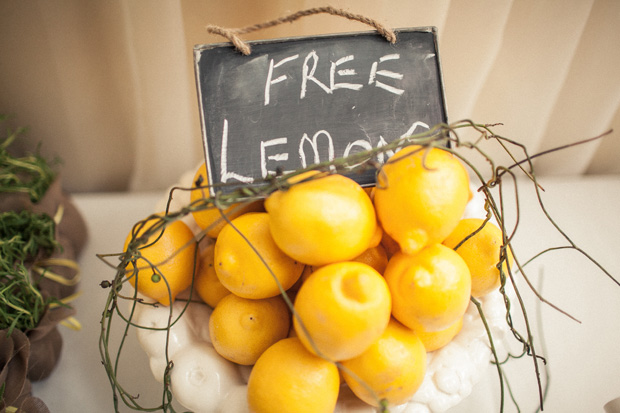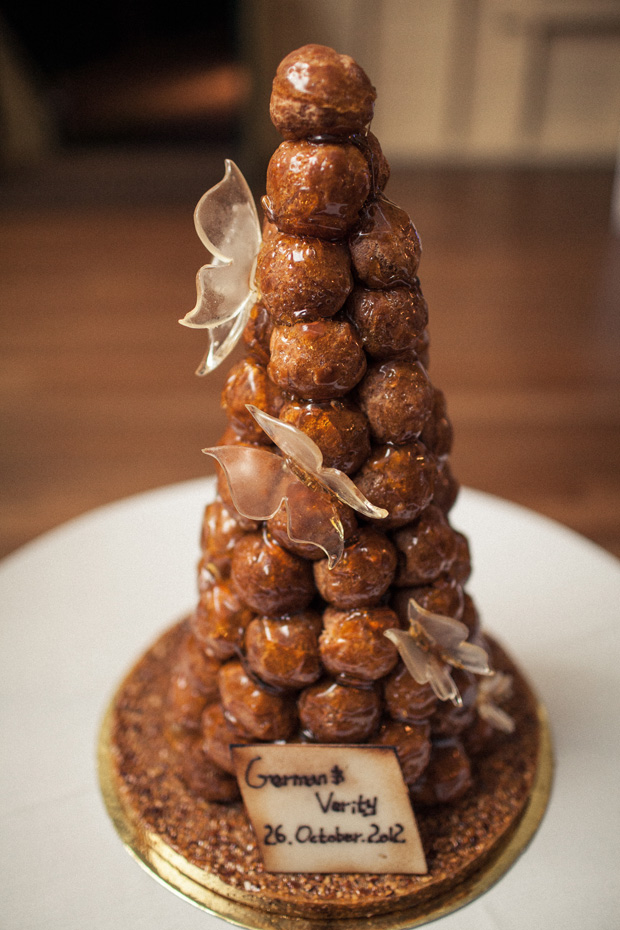 The couple's Adriano Zumbo croquembouche wedding cake was perfect for their cocktail reception. "Bite sized and perfectly suited for juggling beer and wine in the hand!" says the bride.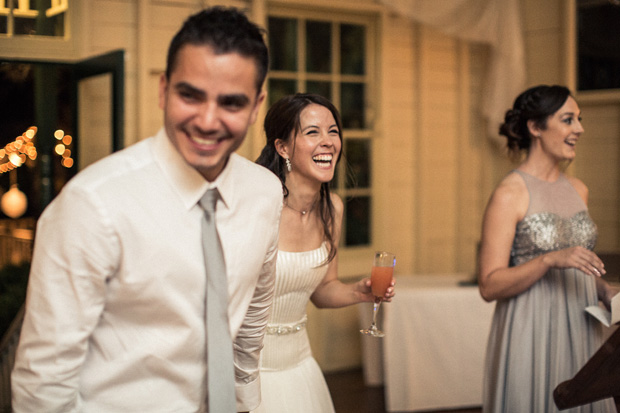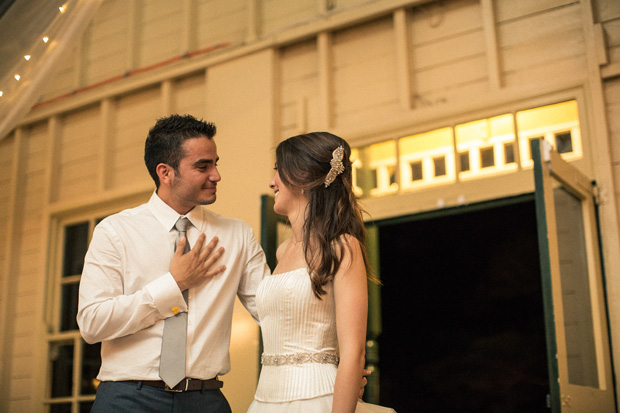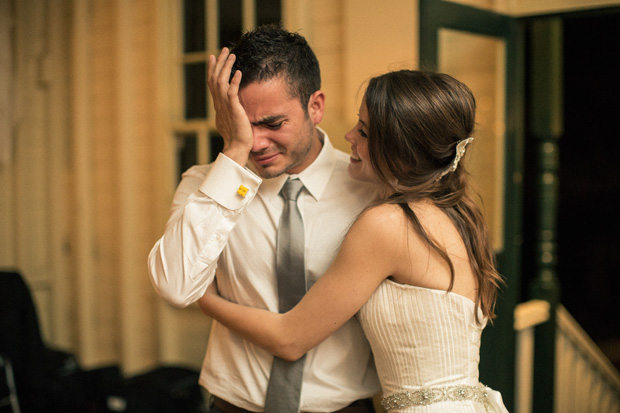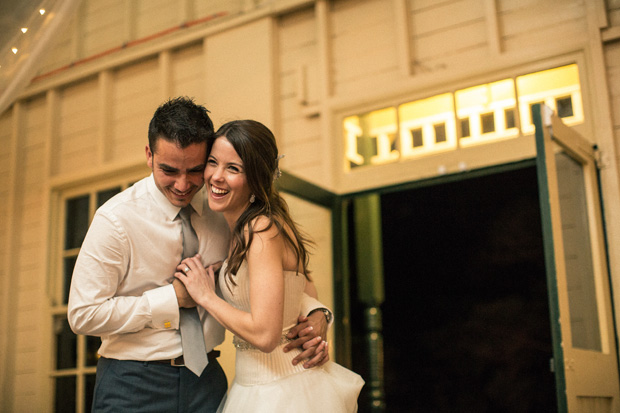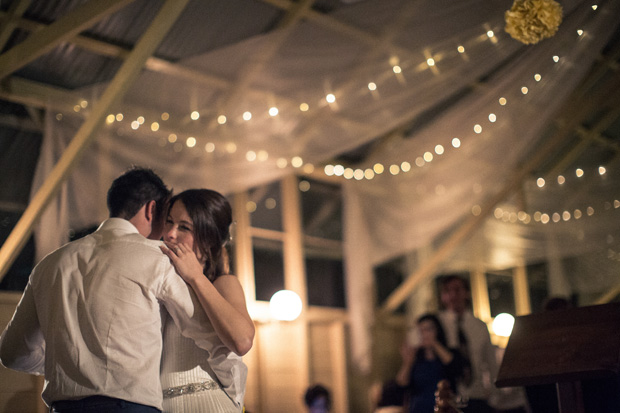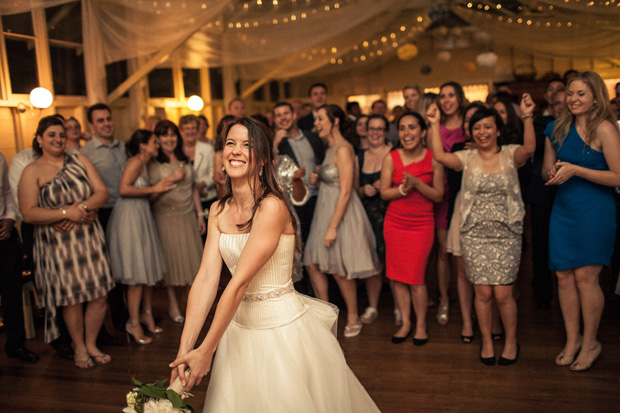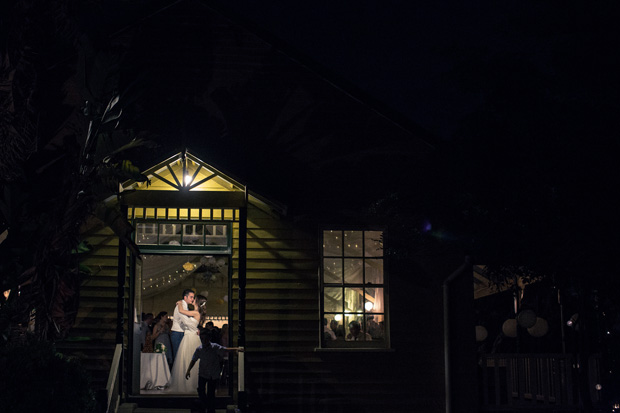 Of photographers, T-One Image, Verity praises, "Kevin and Adrian were an absolute pleasure to have in our homes. They dress for the occasion, are polite and non-obtrusive. The whole experience has been delightful."
Photos courtesy of T-One Image.