The sweet simplicity of life. That was the theme of Val and Jake Murray's bohemian beach wedding in Byron Bay, NSW.
No bridal party; no fanfare; no cake, favours or cars. Just the bride and groom, the beach, and each of their parents to share in the joy that was this kindred couple's union.
When they first met, it was the Uruguayan bride's first day on Australian soil. In Byron for a week before heading to Sydney to study, she met Jake who was there for the weekend from his coastal hometown Stanwell Park (Wollongong, NSW). Within 5 minutes their shared love for the beach, surfing and, unusually – monkeys! – was revealed, which prompted a trip to Indonesia just three months later.
Val says, "I'd spent the last 10 years travelling the world till I met Jake – the happy day that I arrived in Byron Bay – I came to Australia for one year but I never left… never will!"
When they returned from Indonesia they rented their first place together in Bondi, but the relaxed lifestyle of Byron kept calling them back, which they did every chance they got. It finally beckoned them for good and they exchanged vows in the "hidden paradise" that is Shambhala at Bryon.
"Byron is bliss," says Val, "a place that gave us something very special, that we are always going to be grateful for. We had to say yes there."
The dreamy light-filled photographs by Katrina Cram capture the couple's earthy qualities beautifully. Val says, "That's what our wedding was about… the beach, the sea, the forest – the sand in our feet – the smell of flowers and… just love… that's us."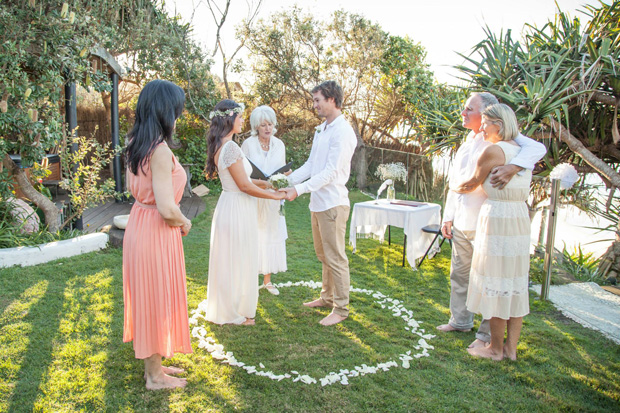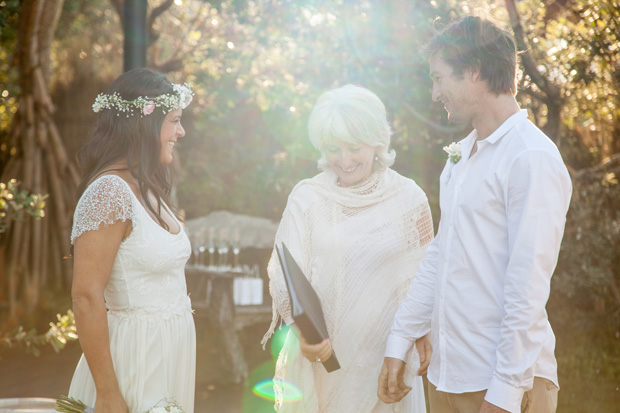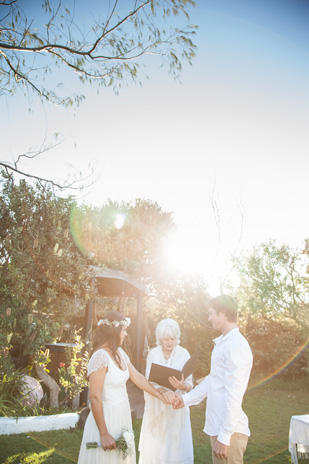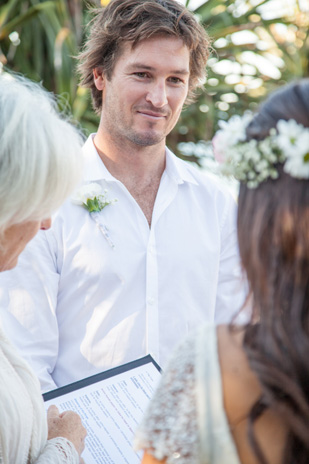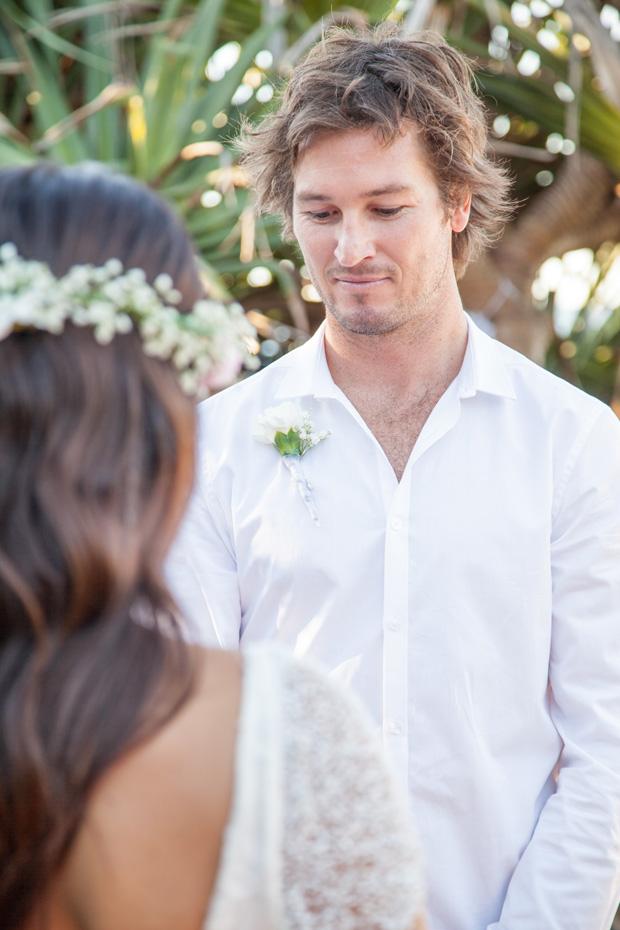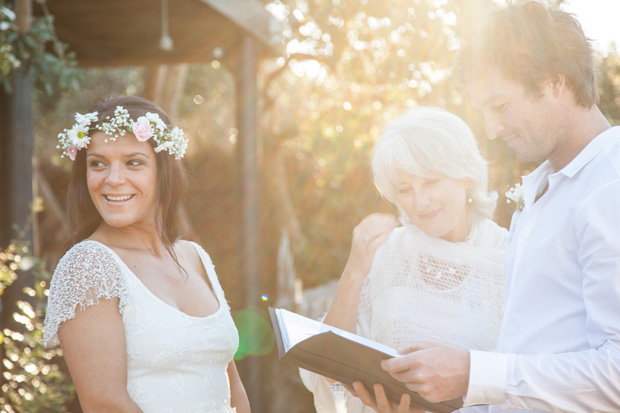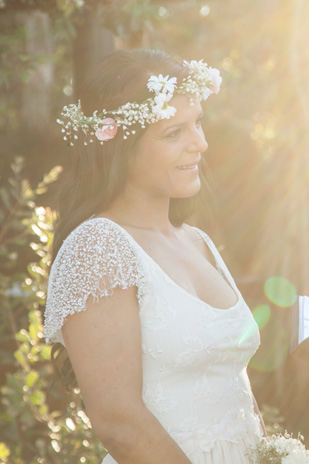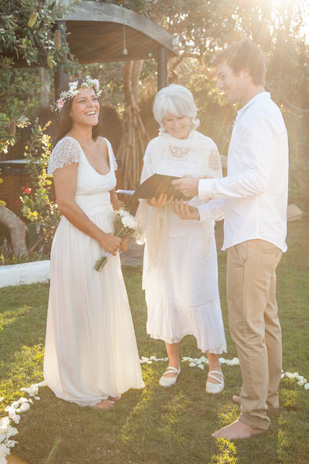 "Anna Parker is an angel celebrant from Byron Bay full of good energies," says Val. "Her words are calm and beautiful… so beautiful I had to cry."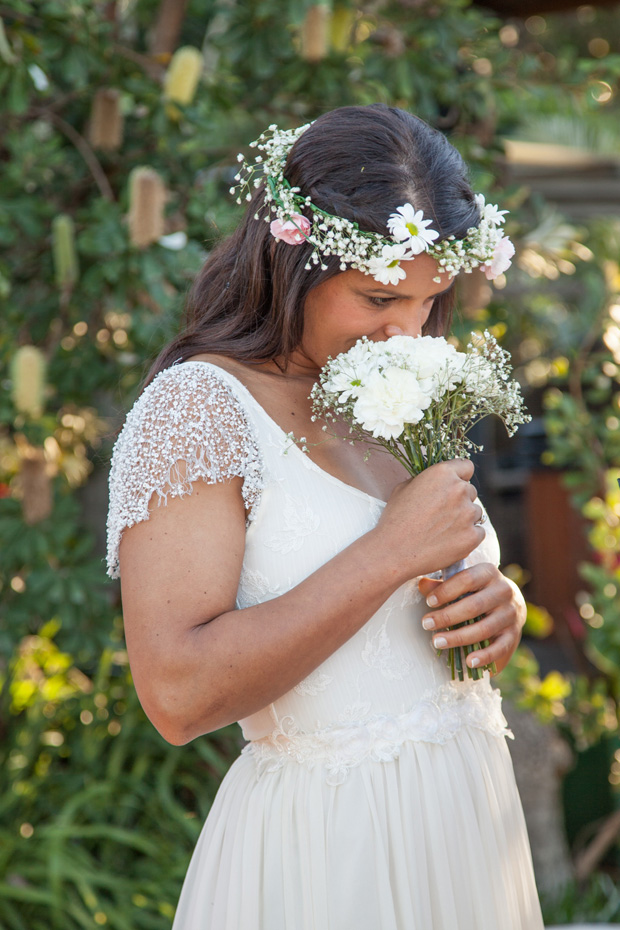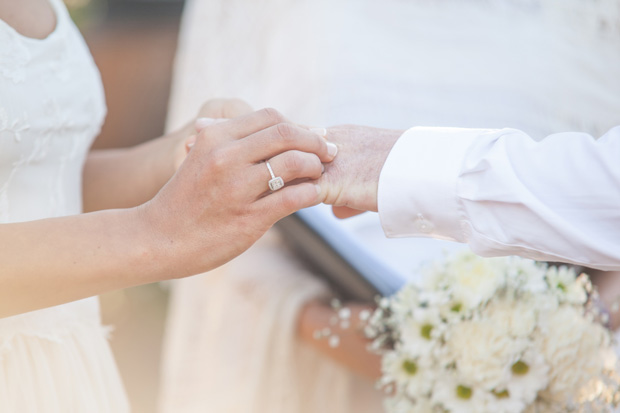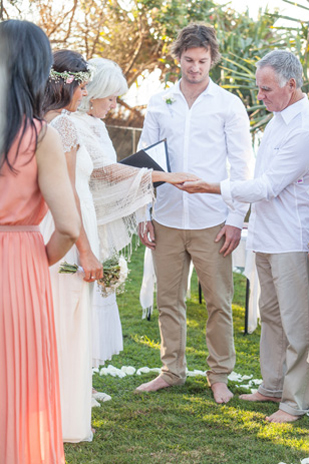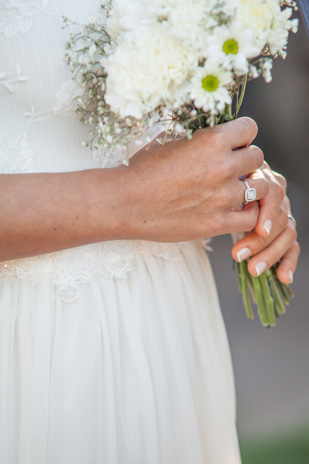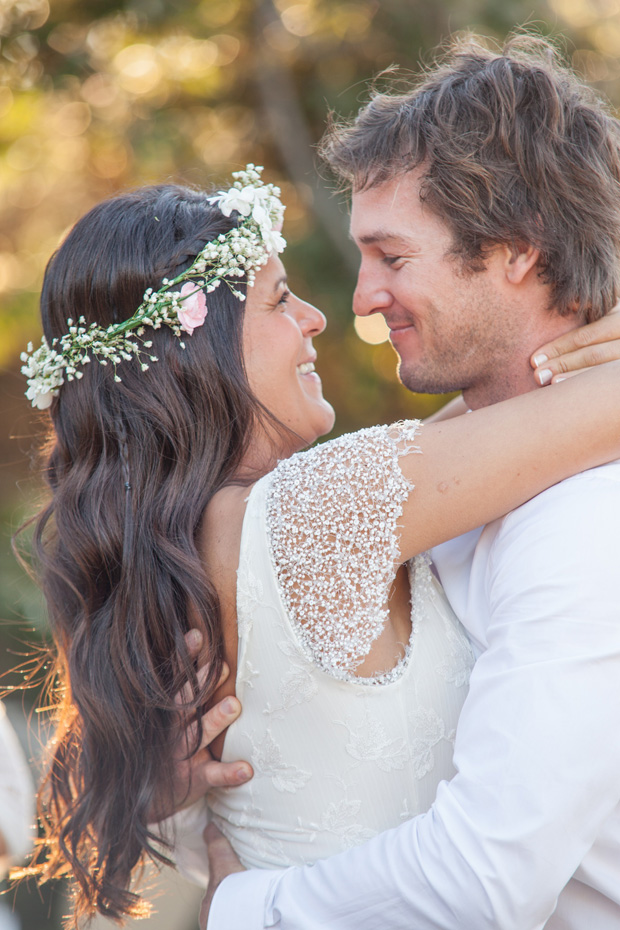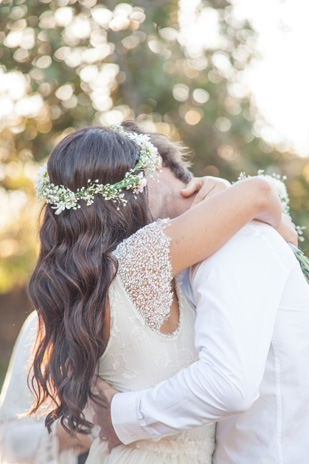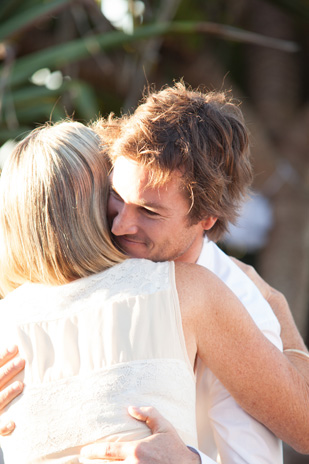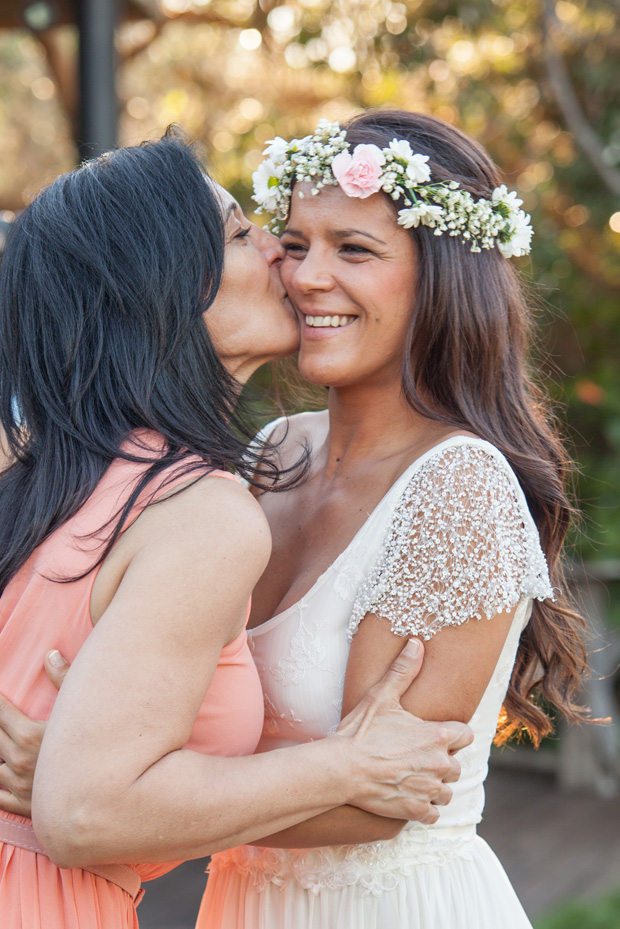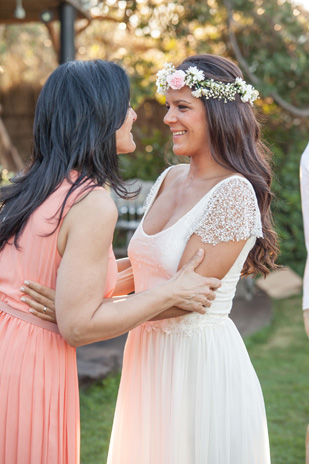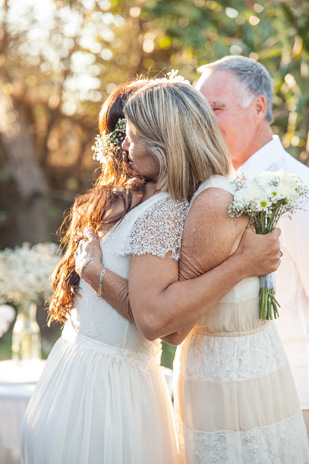 Val's mum Luli arrived from South America just two days before the nuptials; her first visit to Australia and her first time meeting Jake's parents. "Our mums are like best friends now!" says Val. "They call each other sister."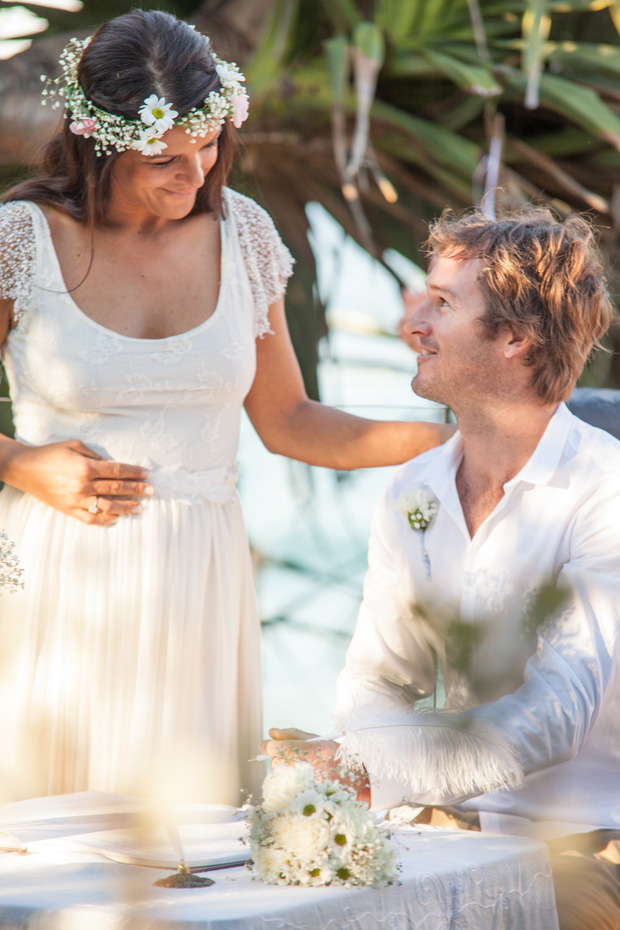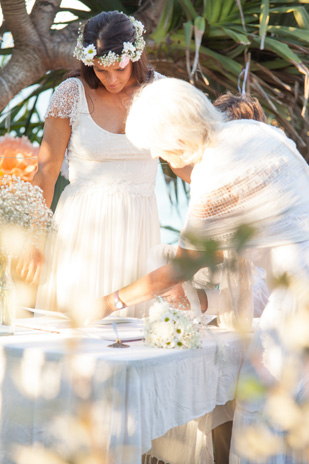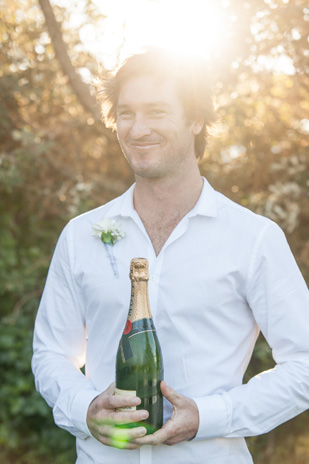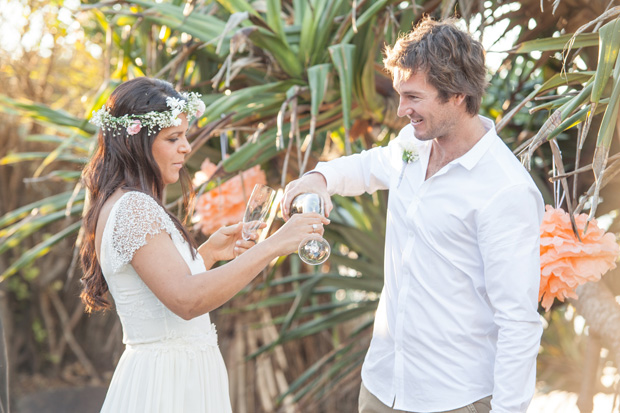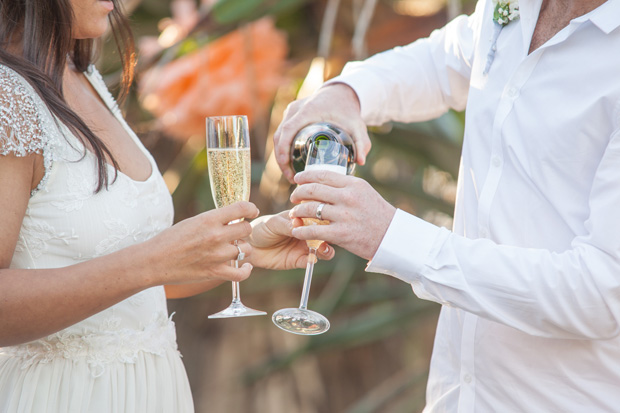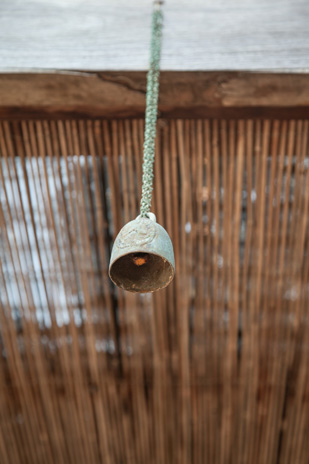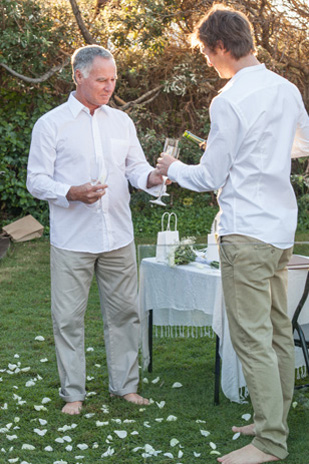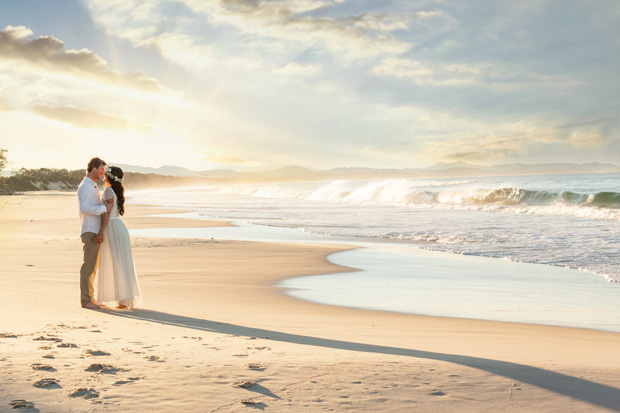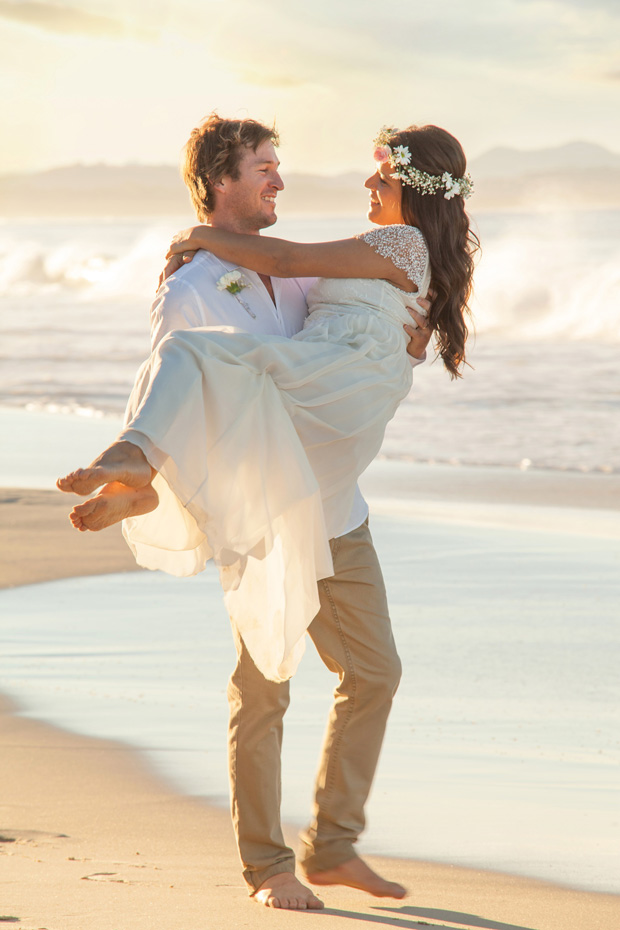 Val's bohemian style gown was a floaty Grace Loves Lace design featuring a lace bodice and cap sleeves and chiffon skirt. She teamed it with a floral garland for her long dark tresses and, of course, bare feet.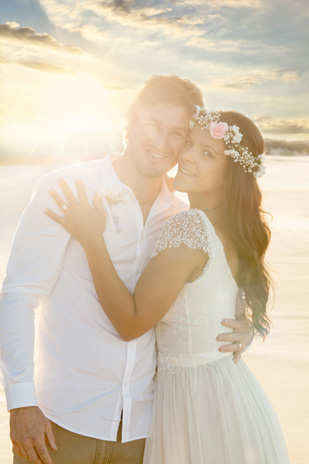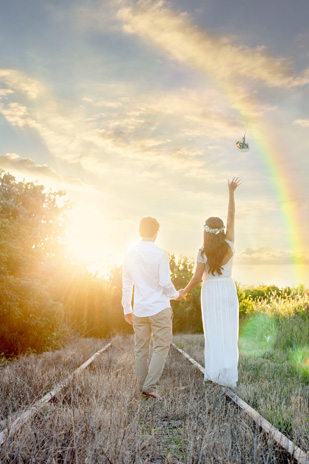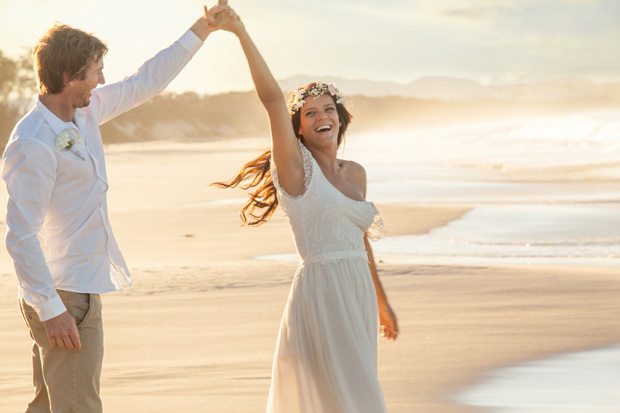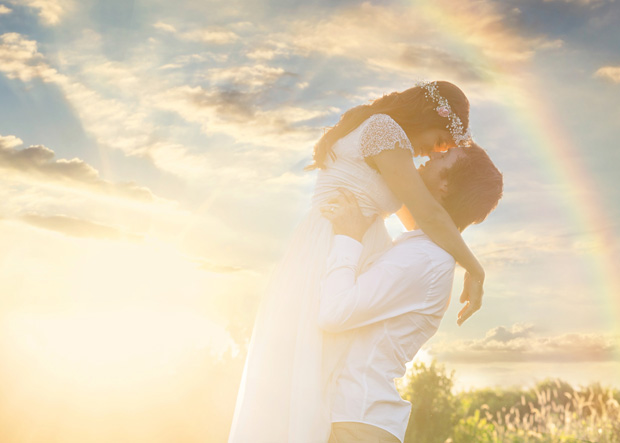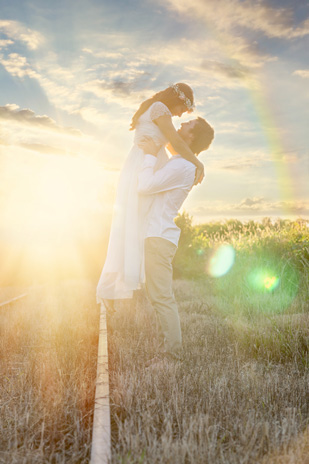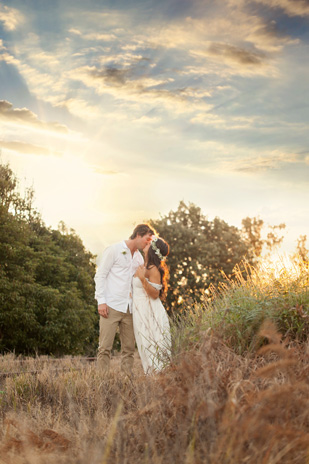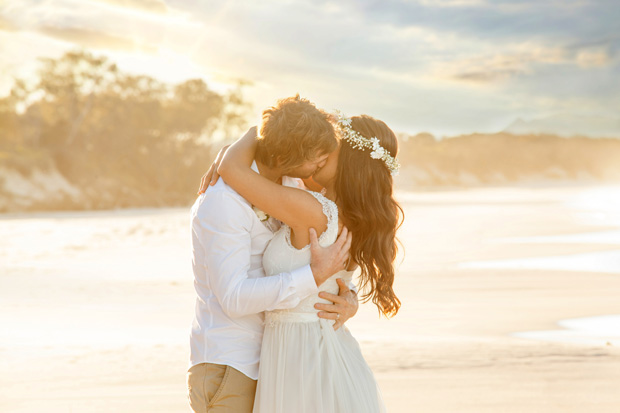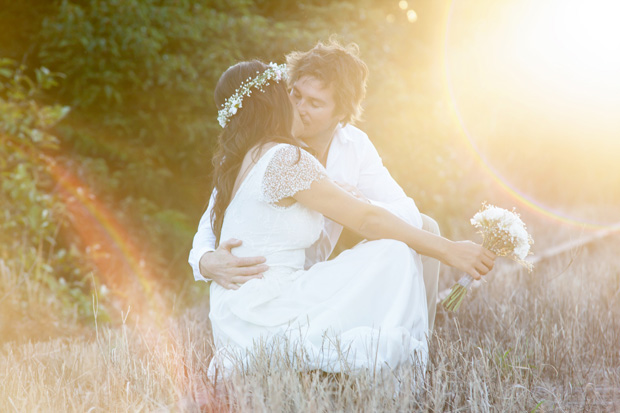 Photos courtesy of Katrina Cram Photography.