For their rustic contemporary wedding, Katie and Andrew envisioned a shared celebratory meal, laid-back atmosphere and a killer dance floor.
The Melbourne couple, who first met in high school, chose The Farm Yarra Valley in Warrandyte South for their carefully-curated celebrations on January 6, 2019.
"We wanted to have a small wedding with our closest family and friends with a relaxed atmosphere a shared sit-down meal and live band with lots of dancing," Katie explains.
"Our ceremony was on a beautifully-kept piece of lawn overlooking hills and a lake. From where our guests watched, we stood in front of a beautiful Australian landscape with clear blue sky."
The reception with their 80 guests followed inside the rustic venue, which required minimal styling.
"We liked that it didn't need any glitz or additional decorations," the bride says. "We went with no tablecloths so that the natural texture of the wood could be seen underneath the food platters. The flowers in the jars and many small candles were enough to tie in the native theme as well as add colour and vibrancy to the long tables."
Two long tables made it an intimate, social event where guests shared feasting plates, and the tables later made way for a hectic dancefloor.
"Taking an intentionally understated and meaningful approach, we focused on making our wedding a special experience for all to share with us," Katie says.
Photos courtesy of DUUET.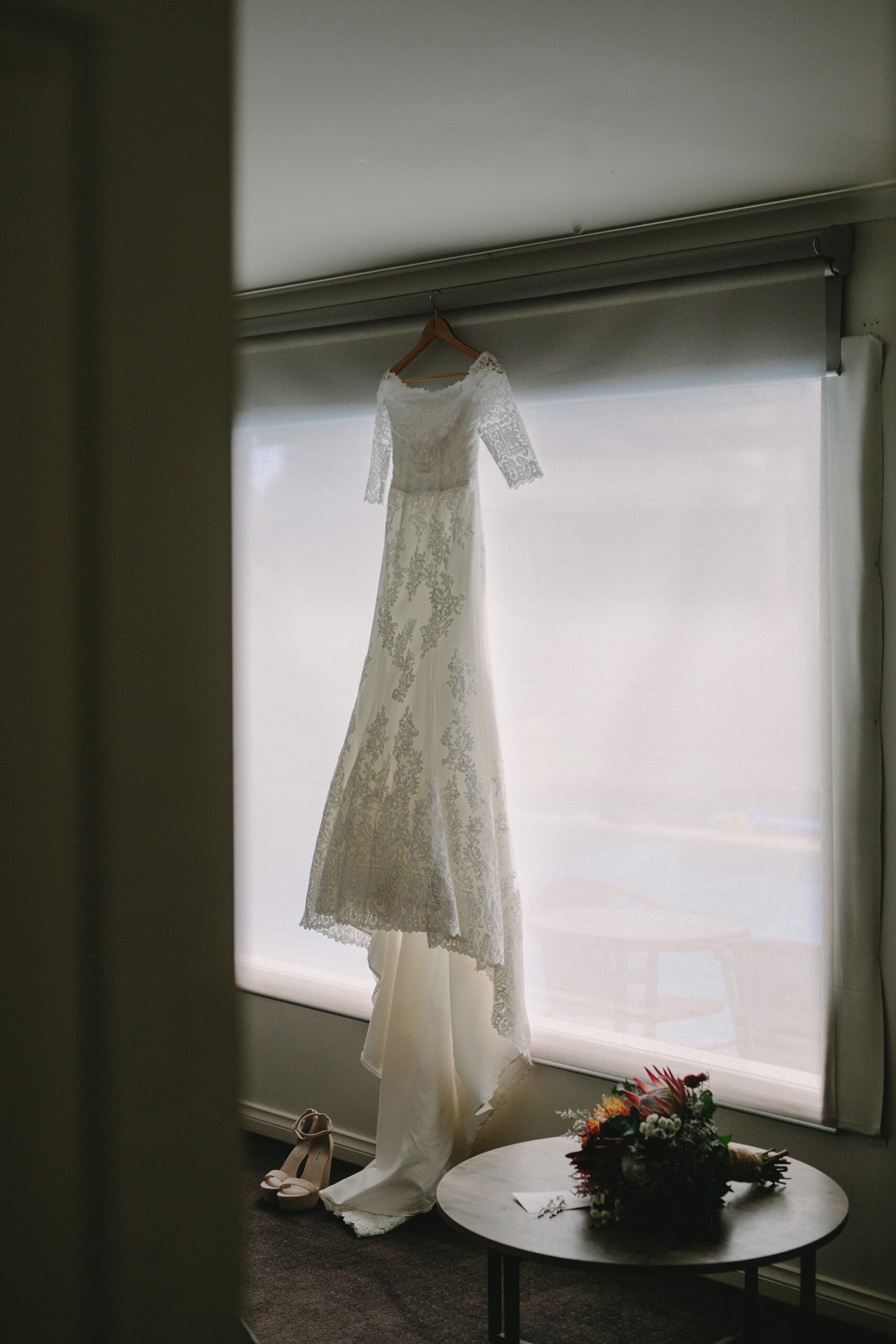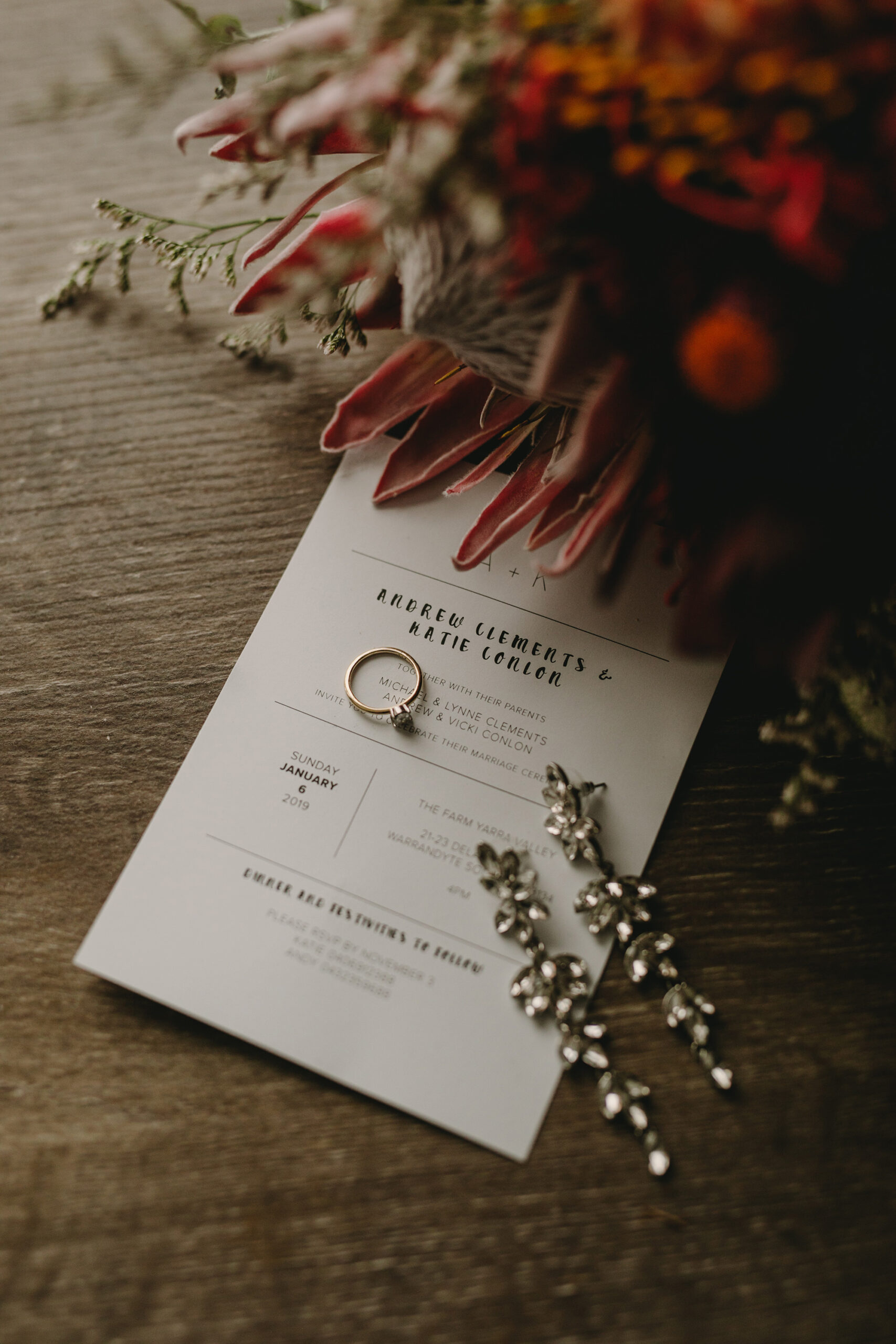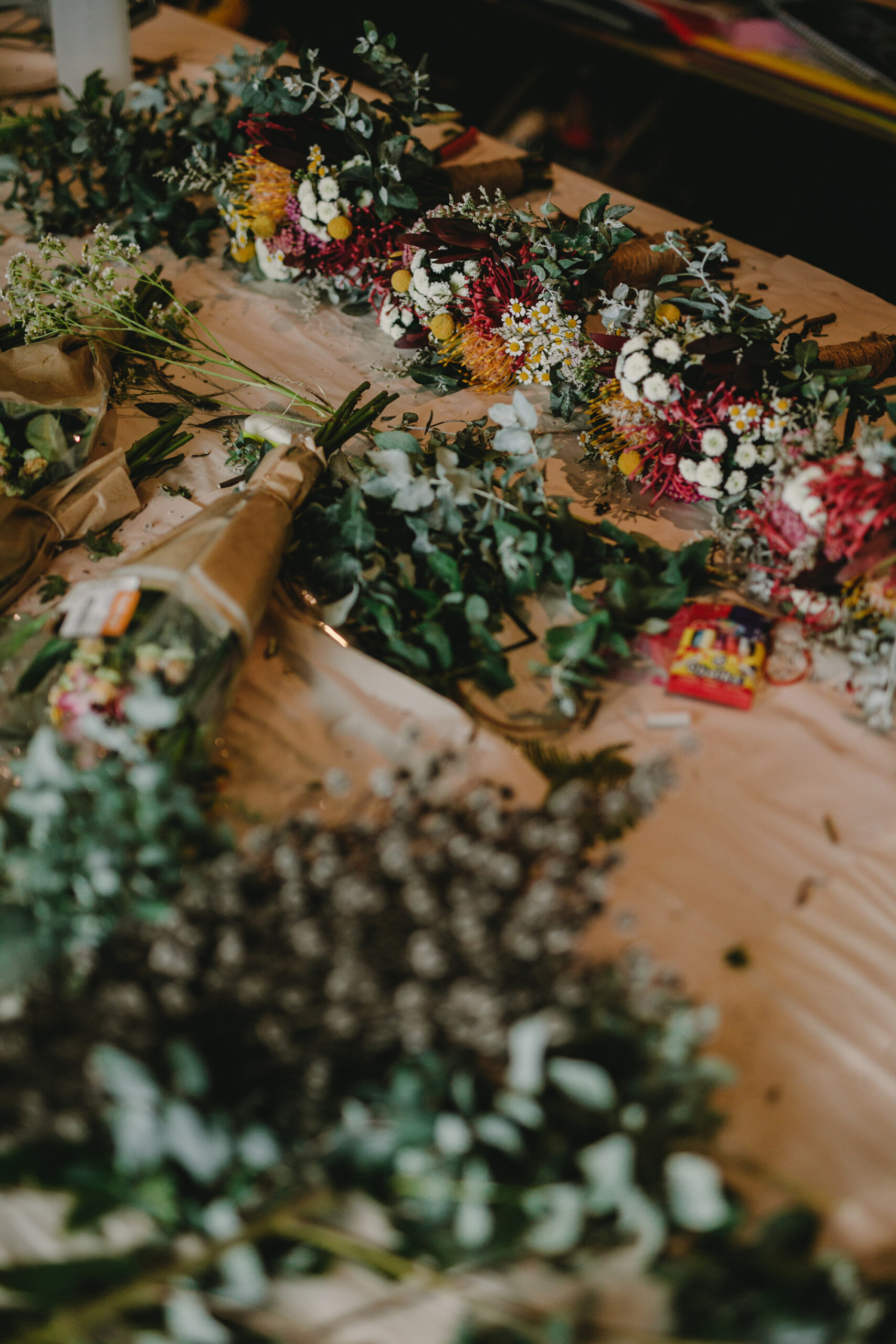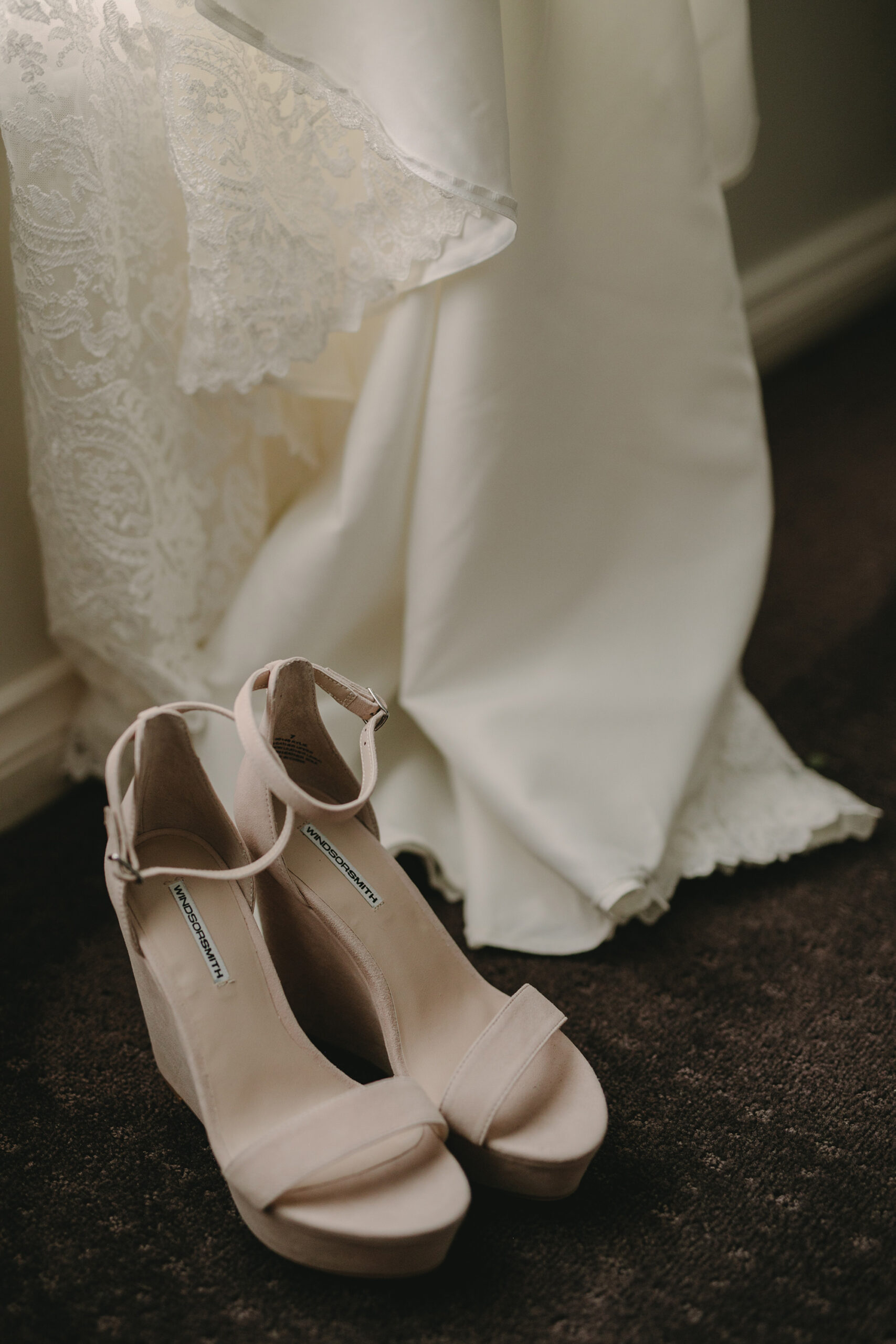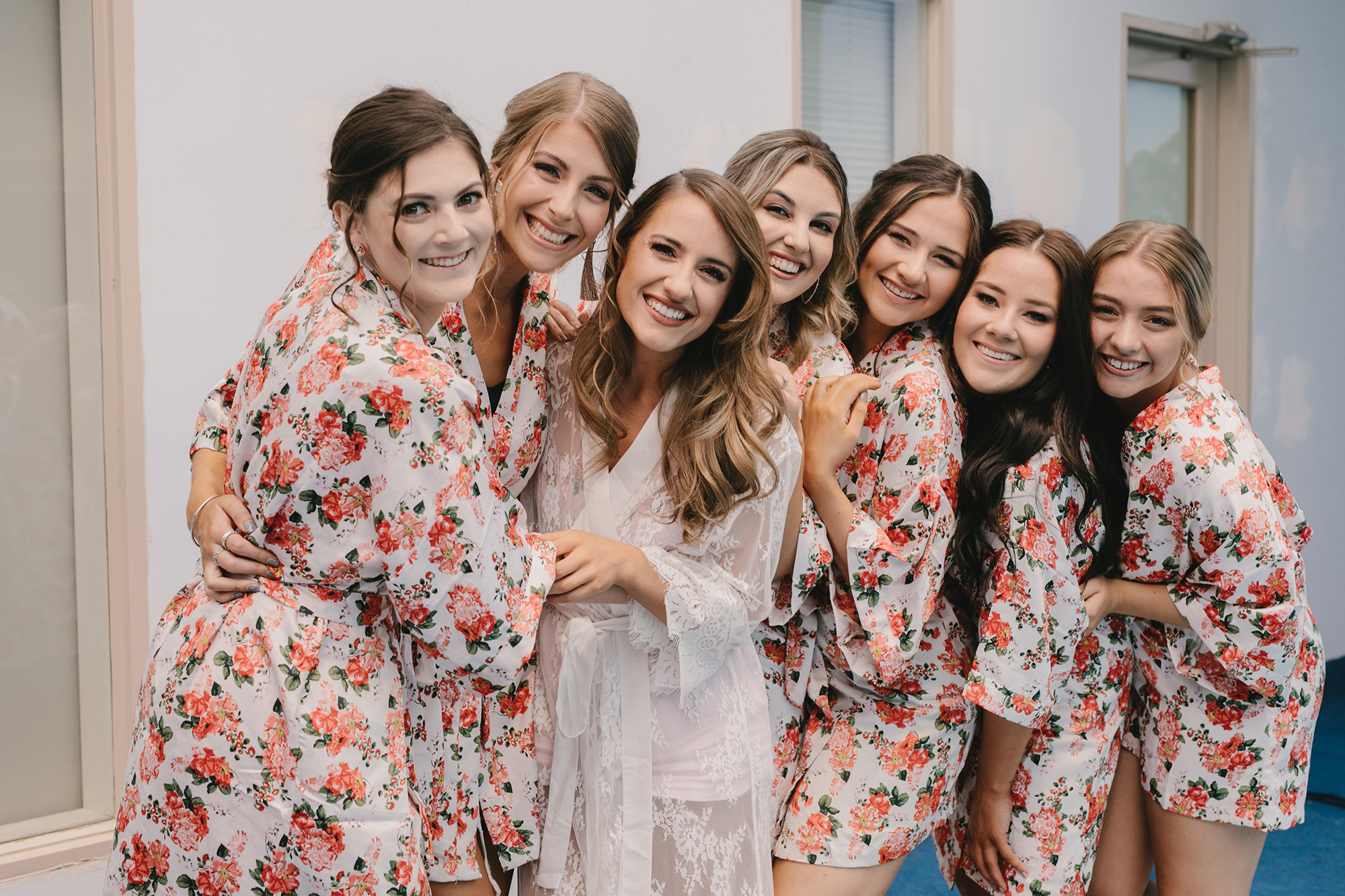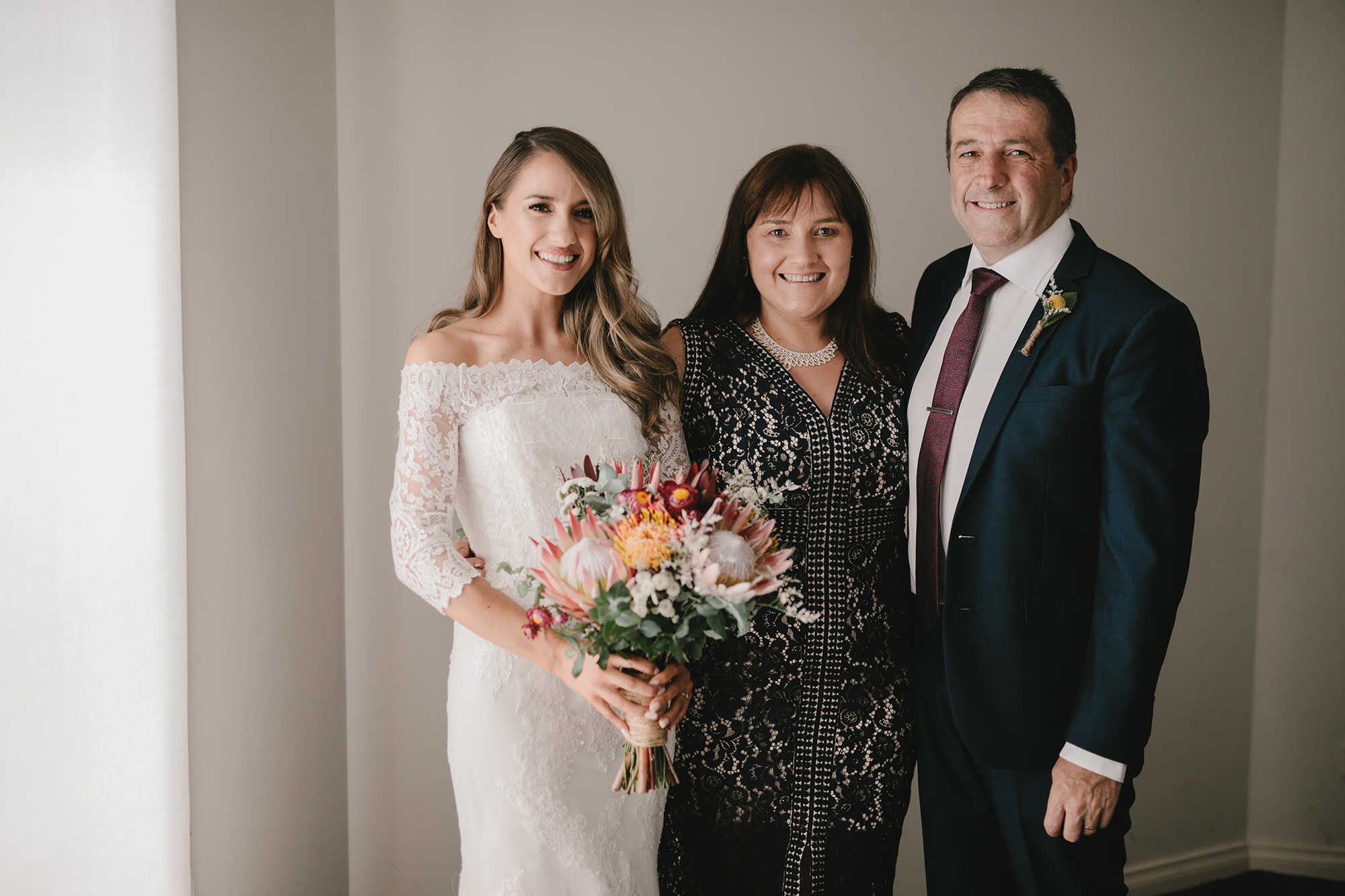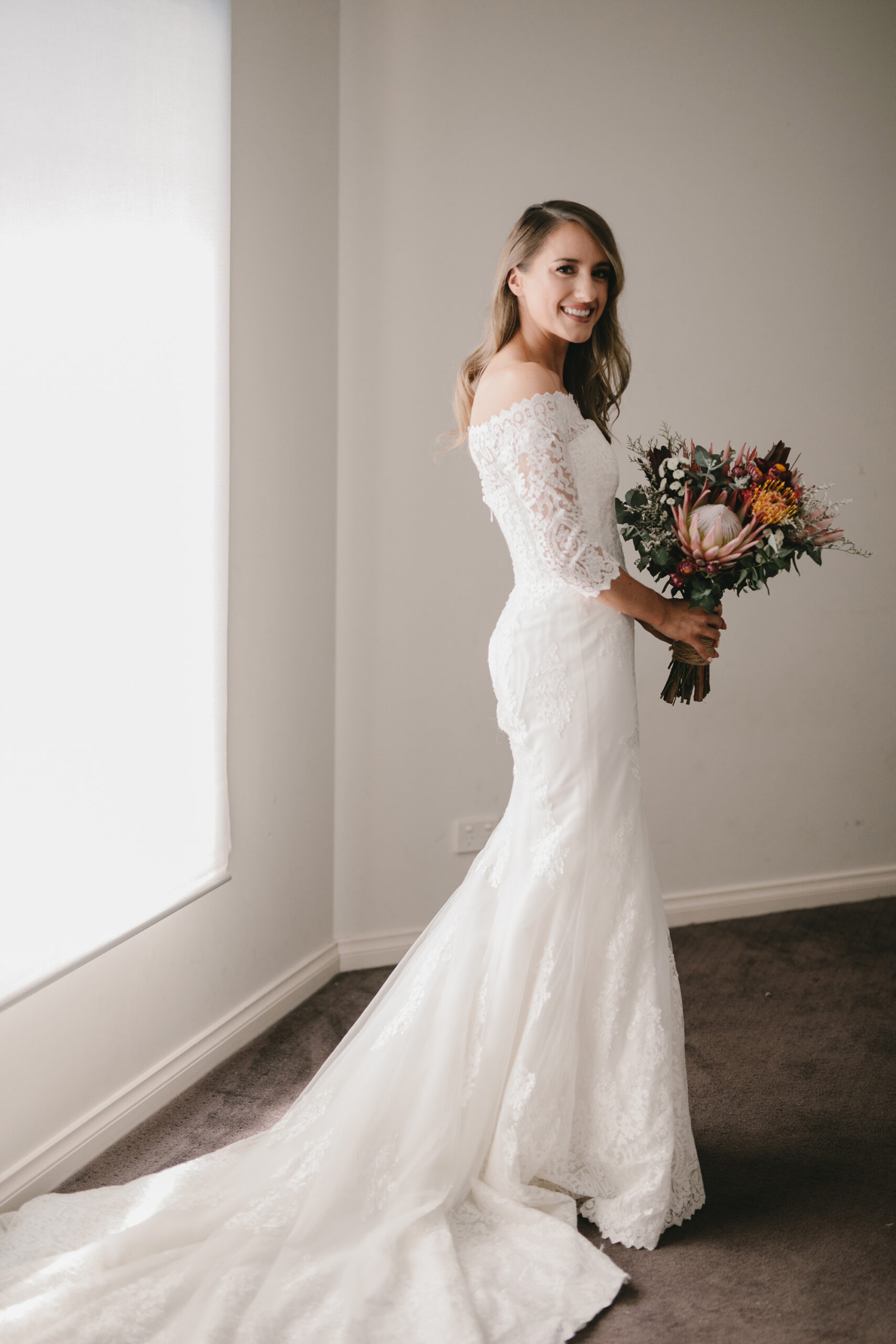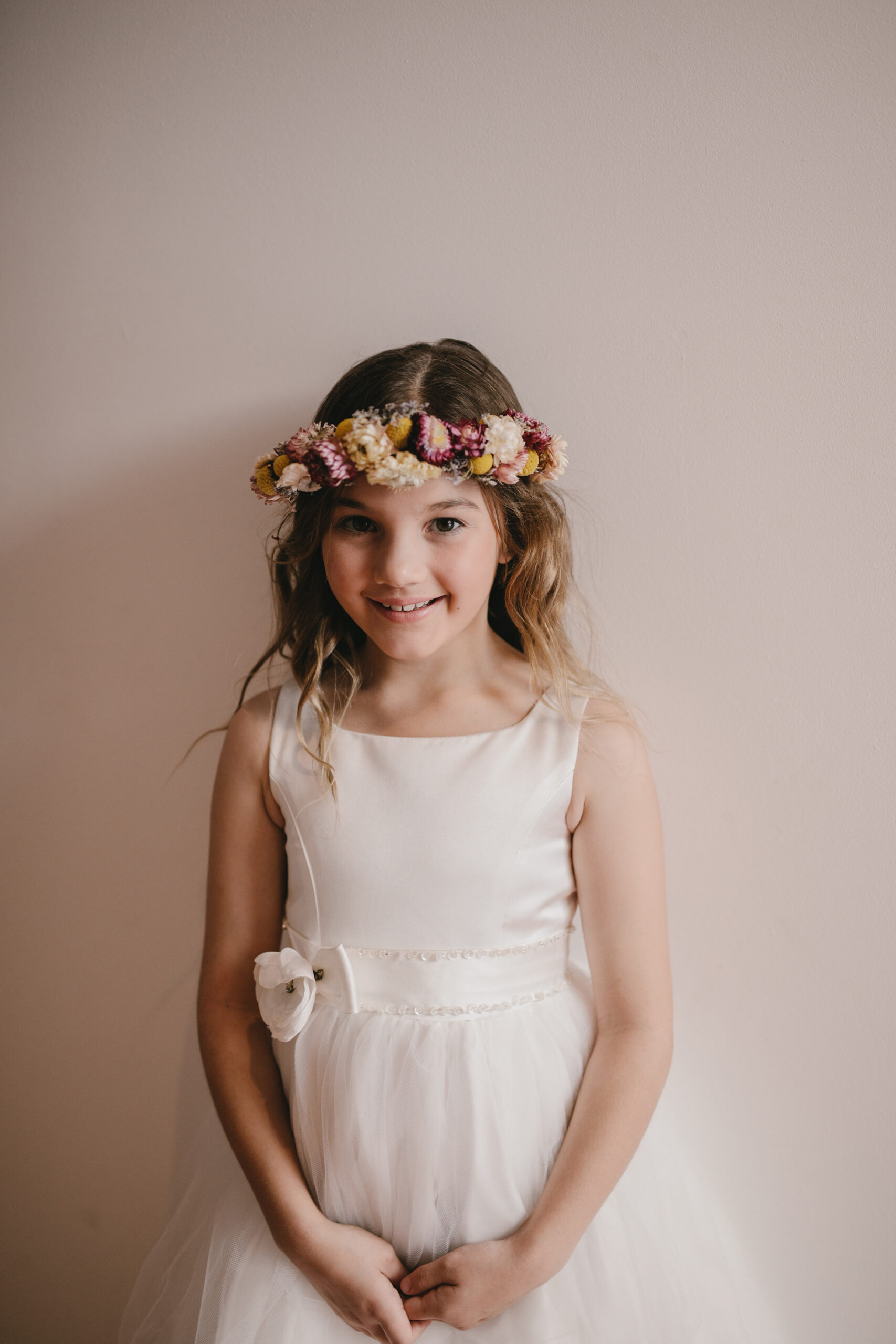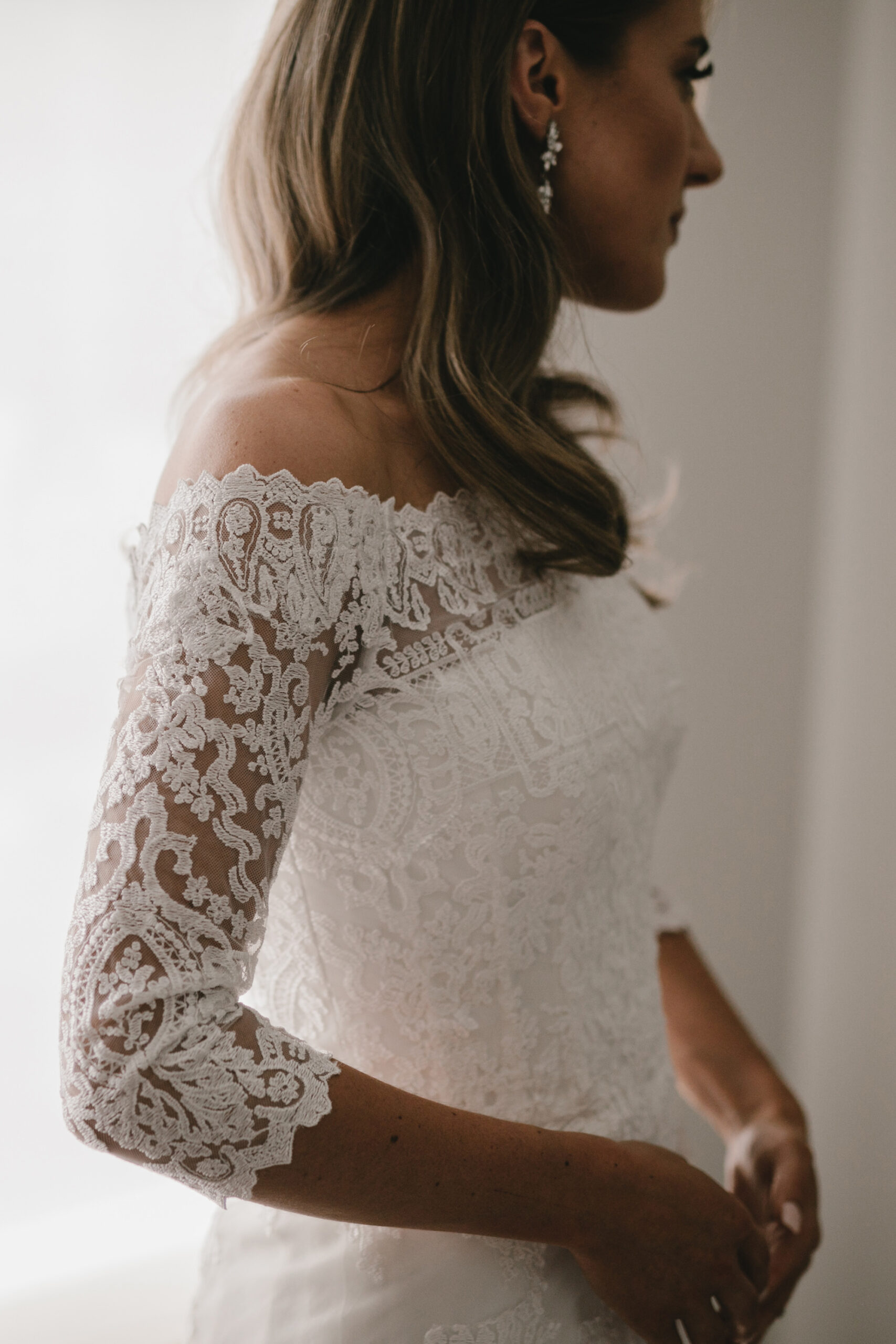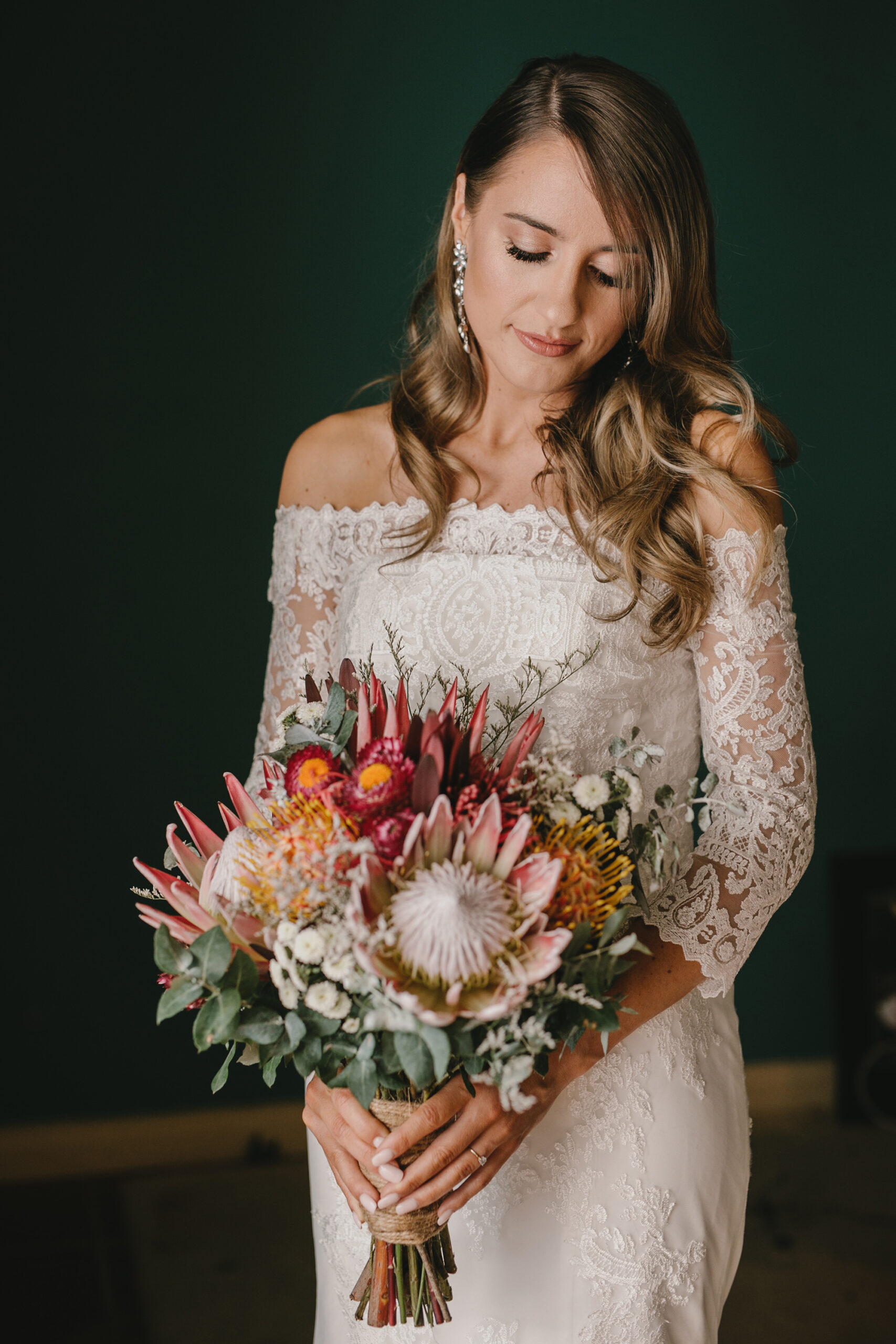 Natives dominated Katie's home-made bouquet.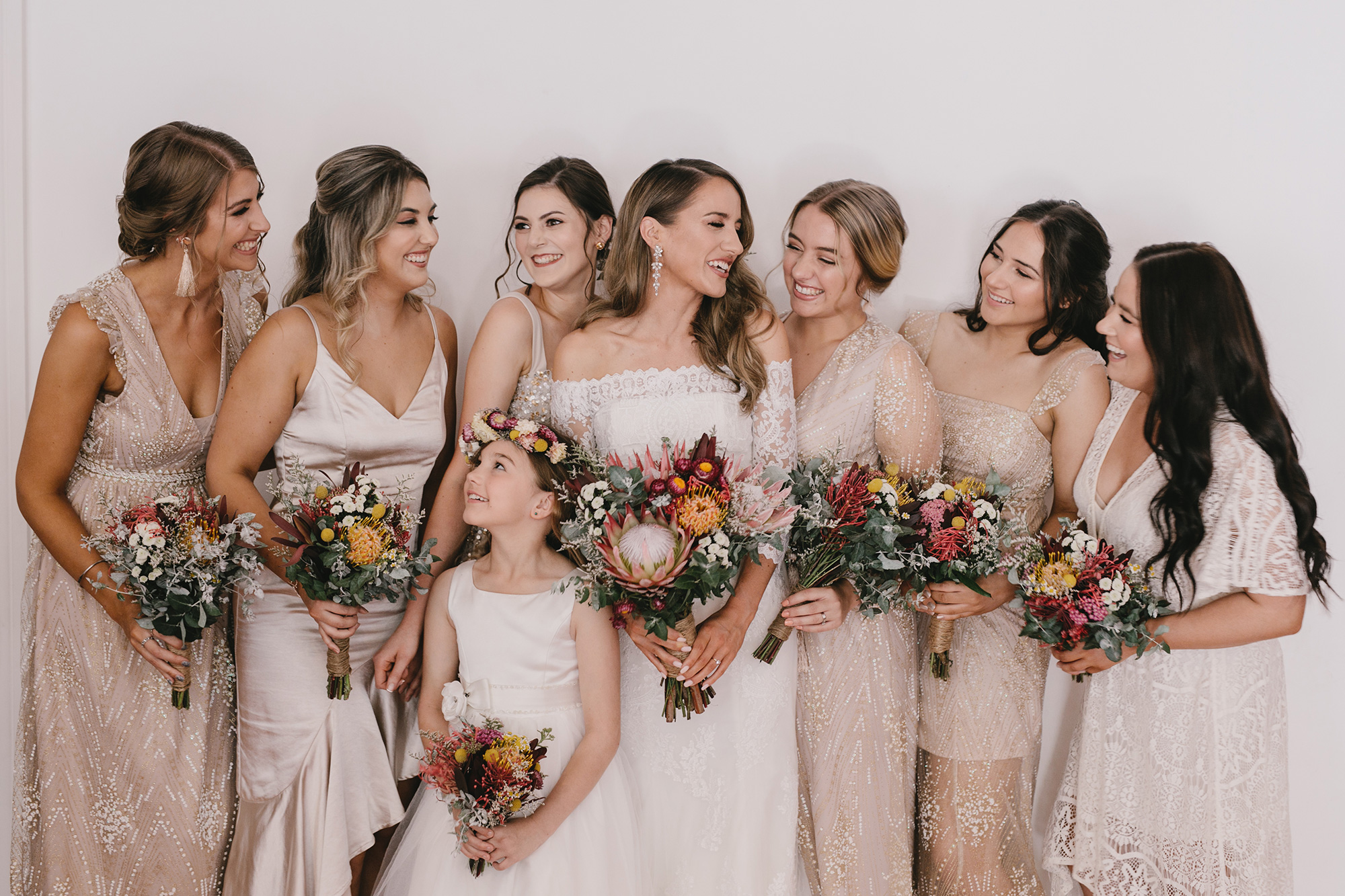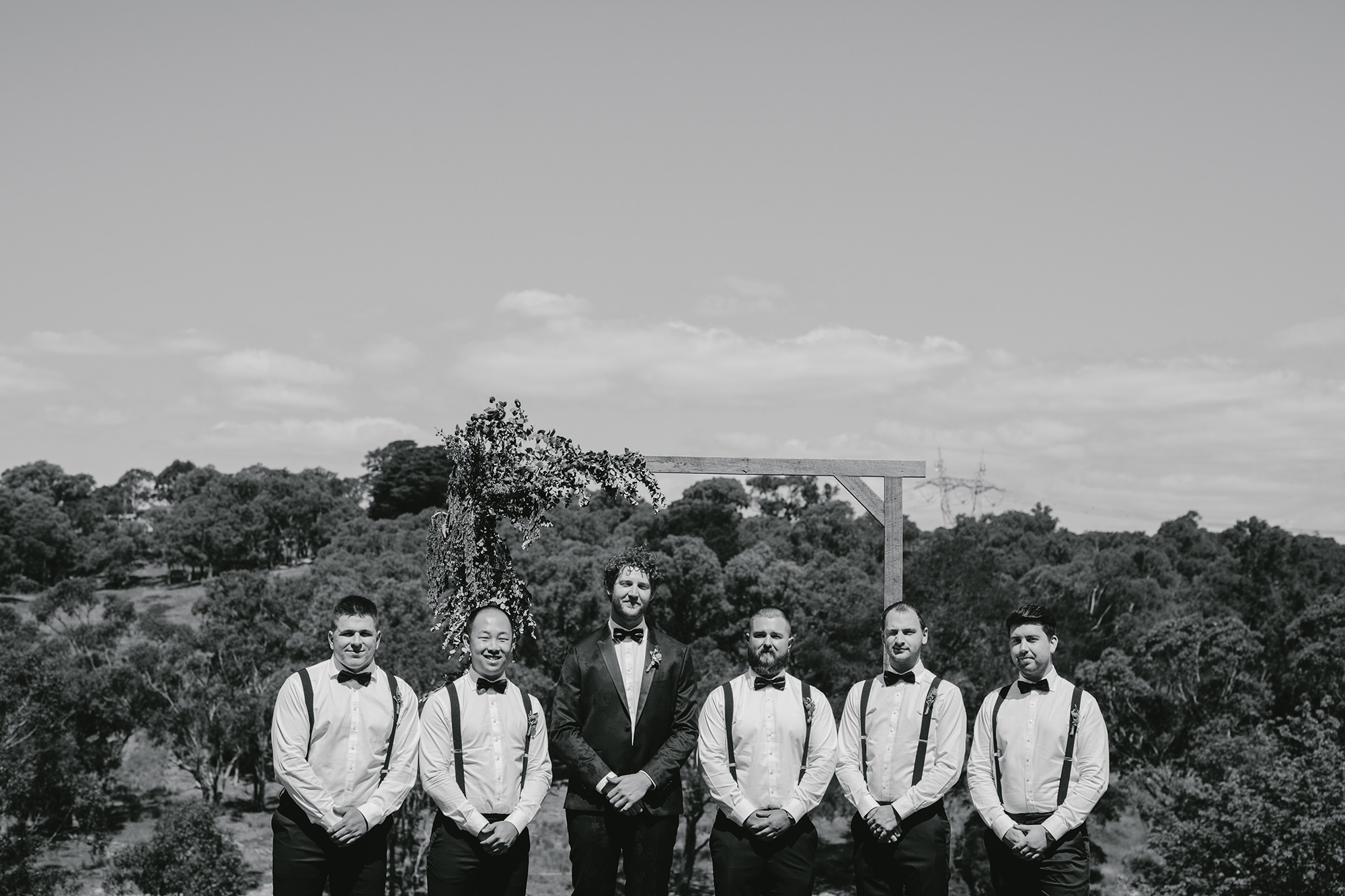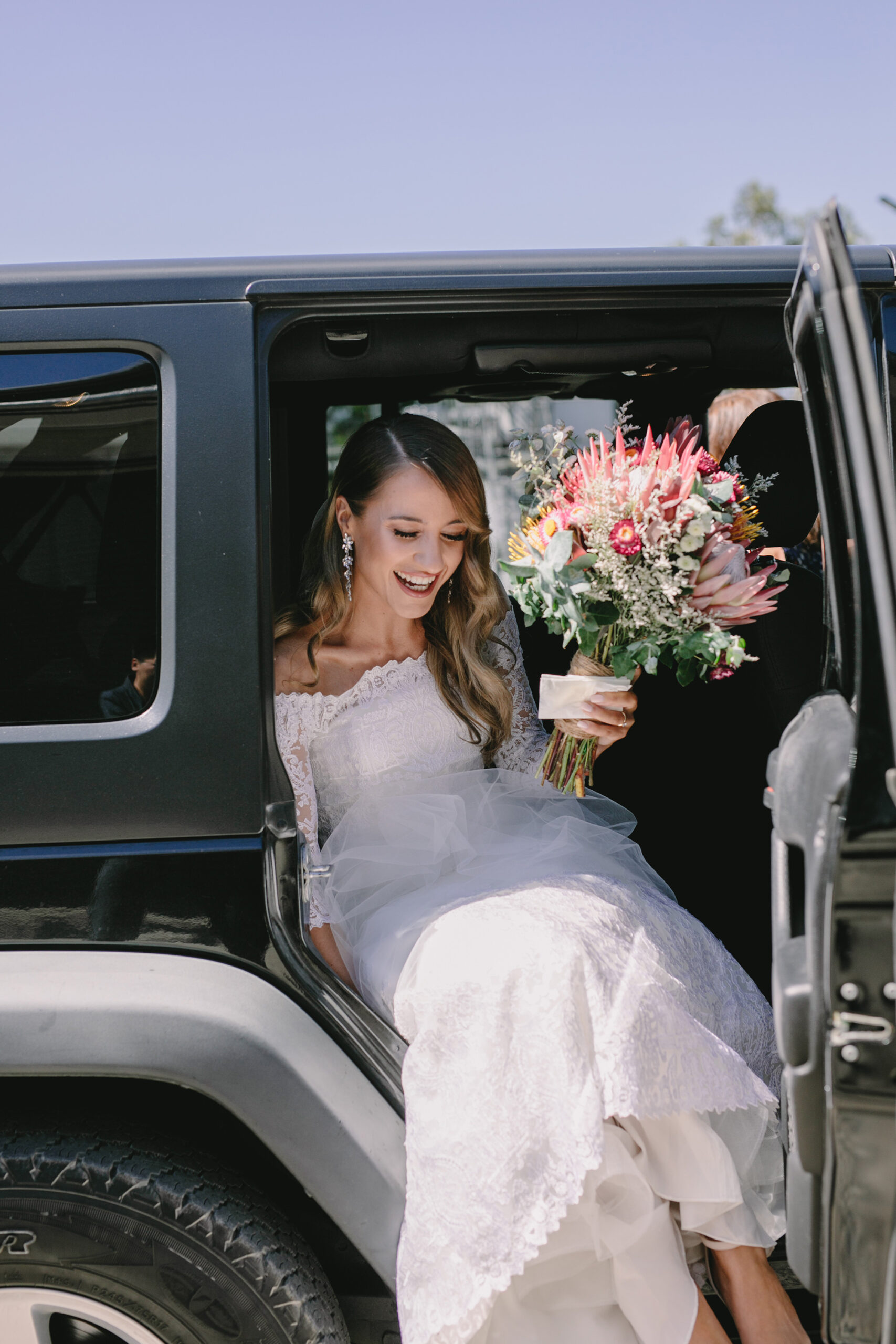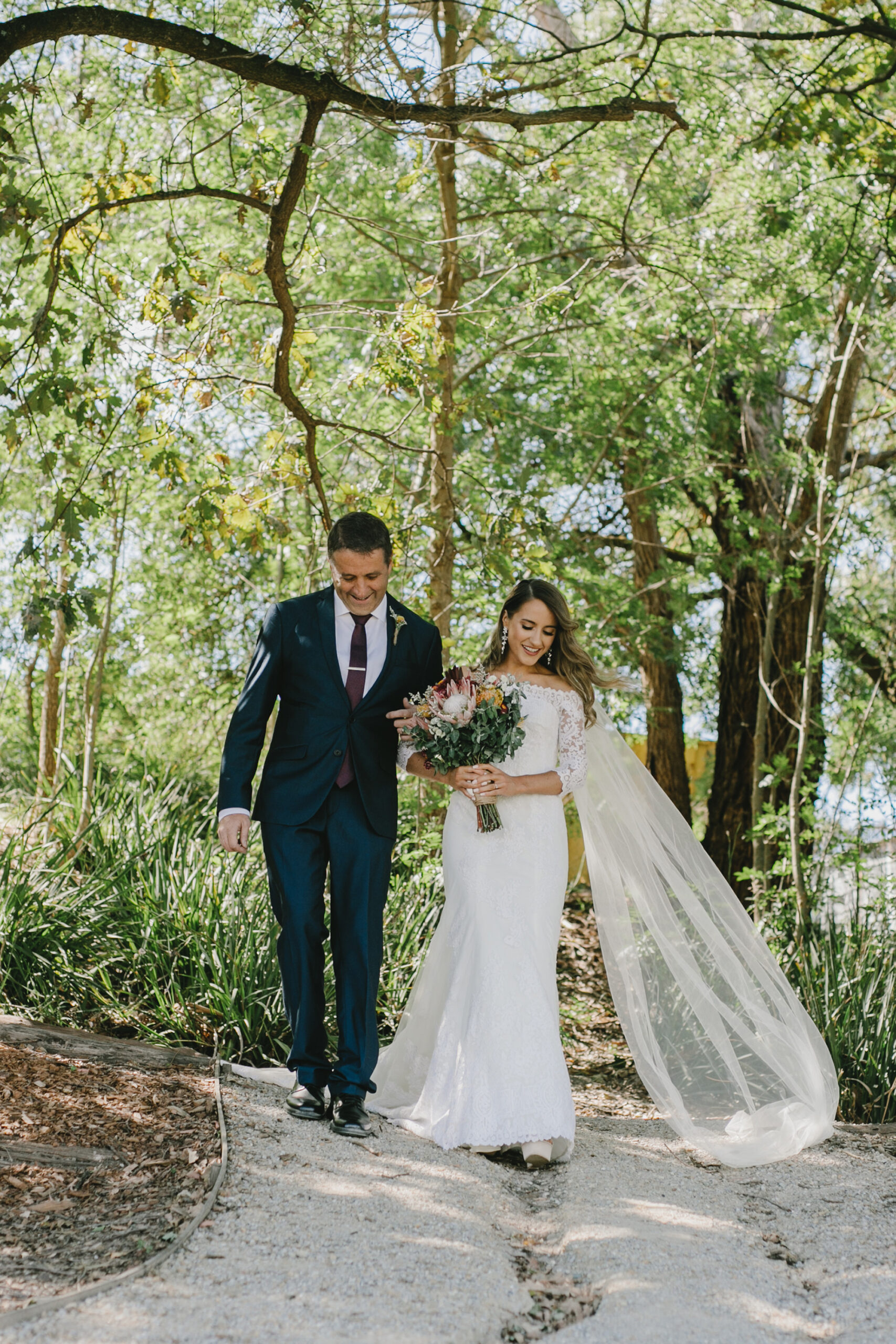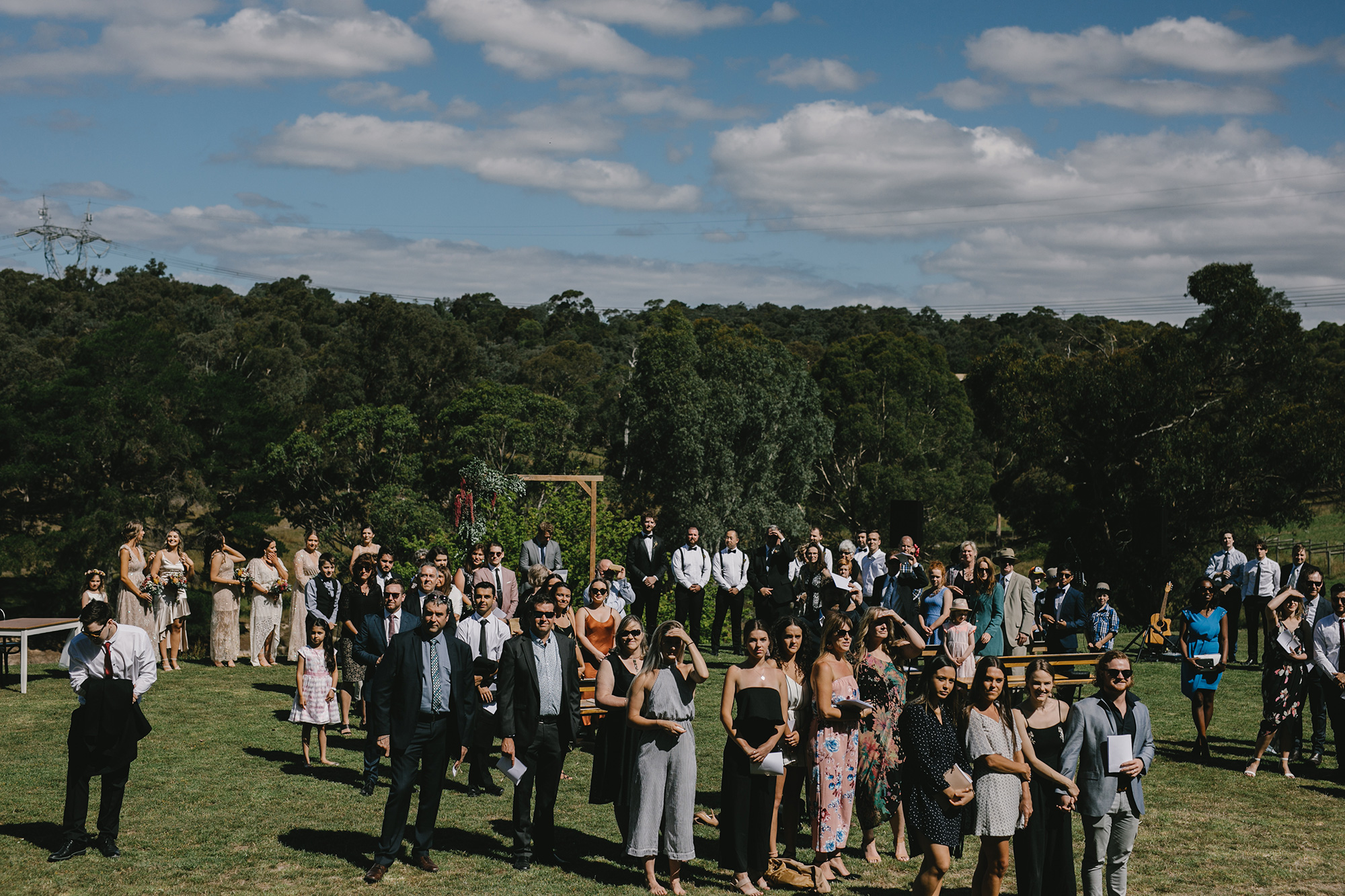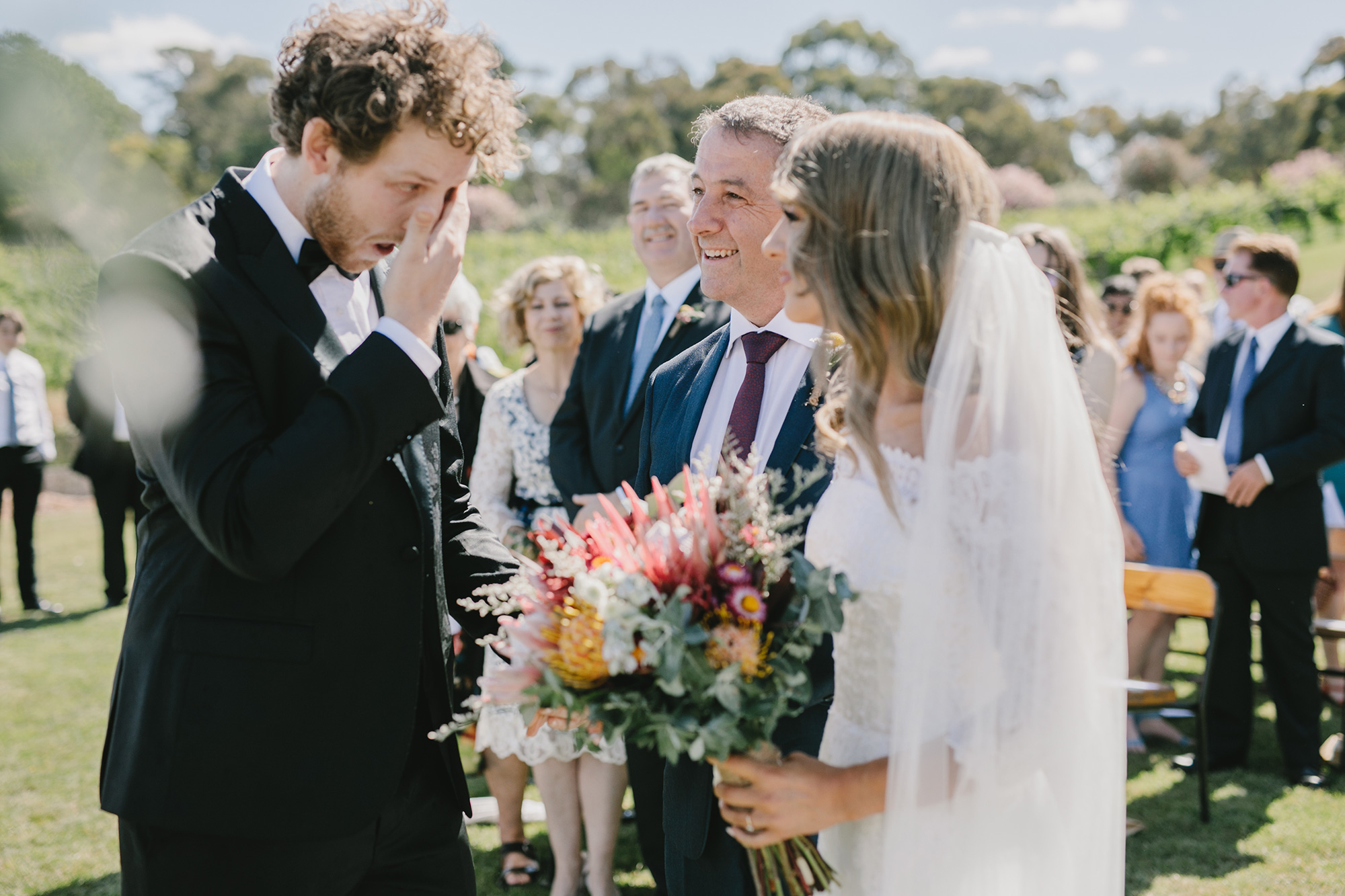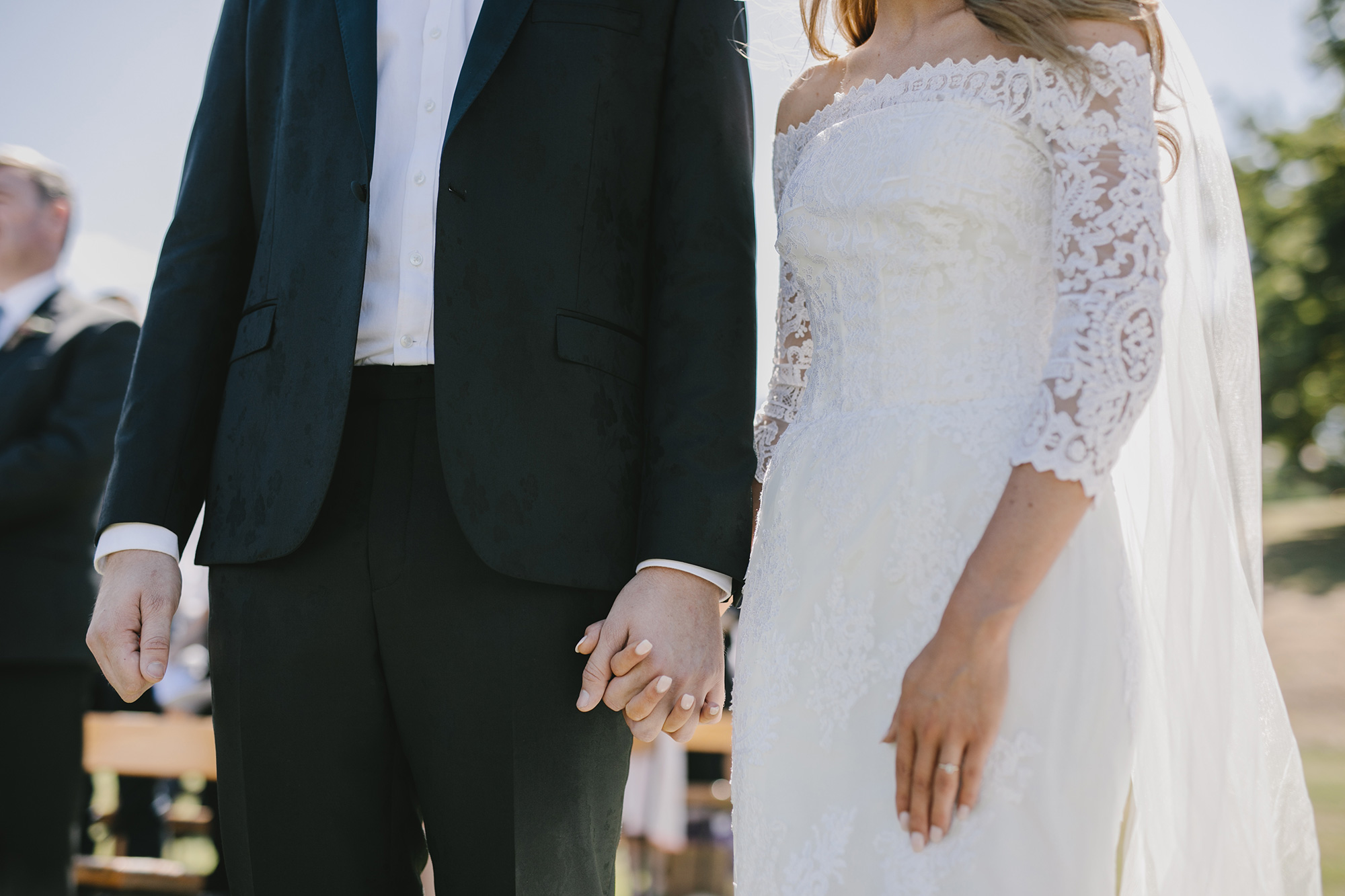 "We first met as friends in our final years of high school with Andy having moved to Melbourne from NSW. We were not particularly close but had many mutual friends. Fast forward a few years into university and we re-connected through a range of social events and our relationship flourished from there," Katie says.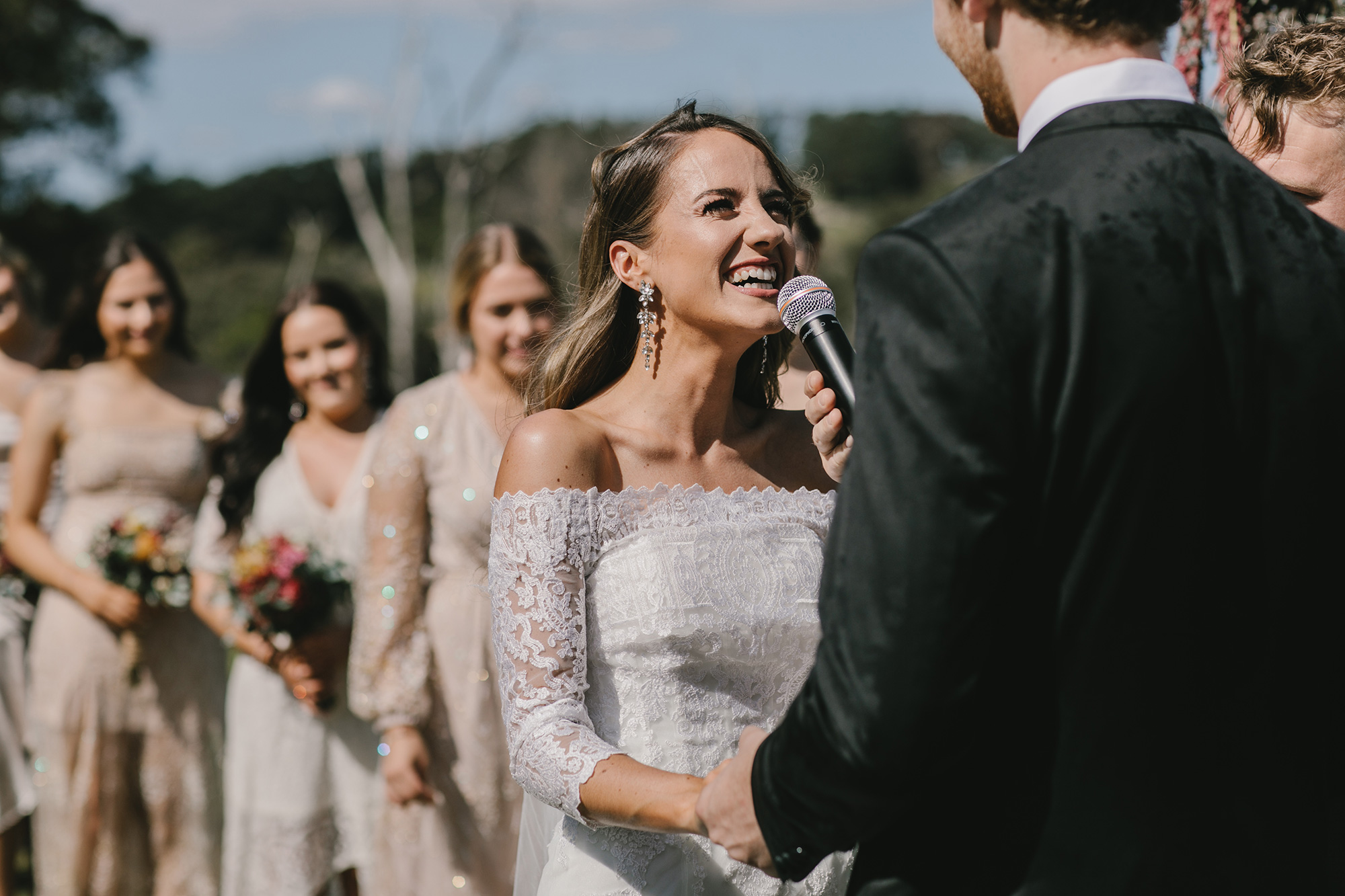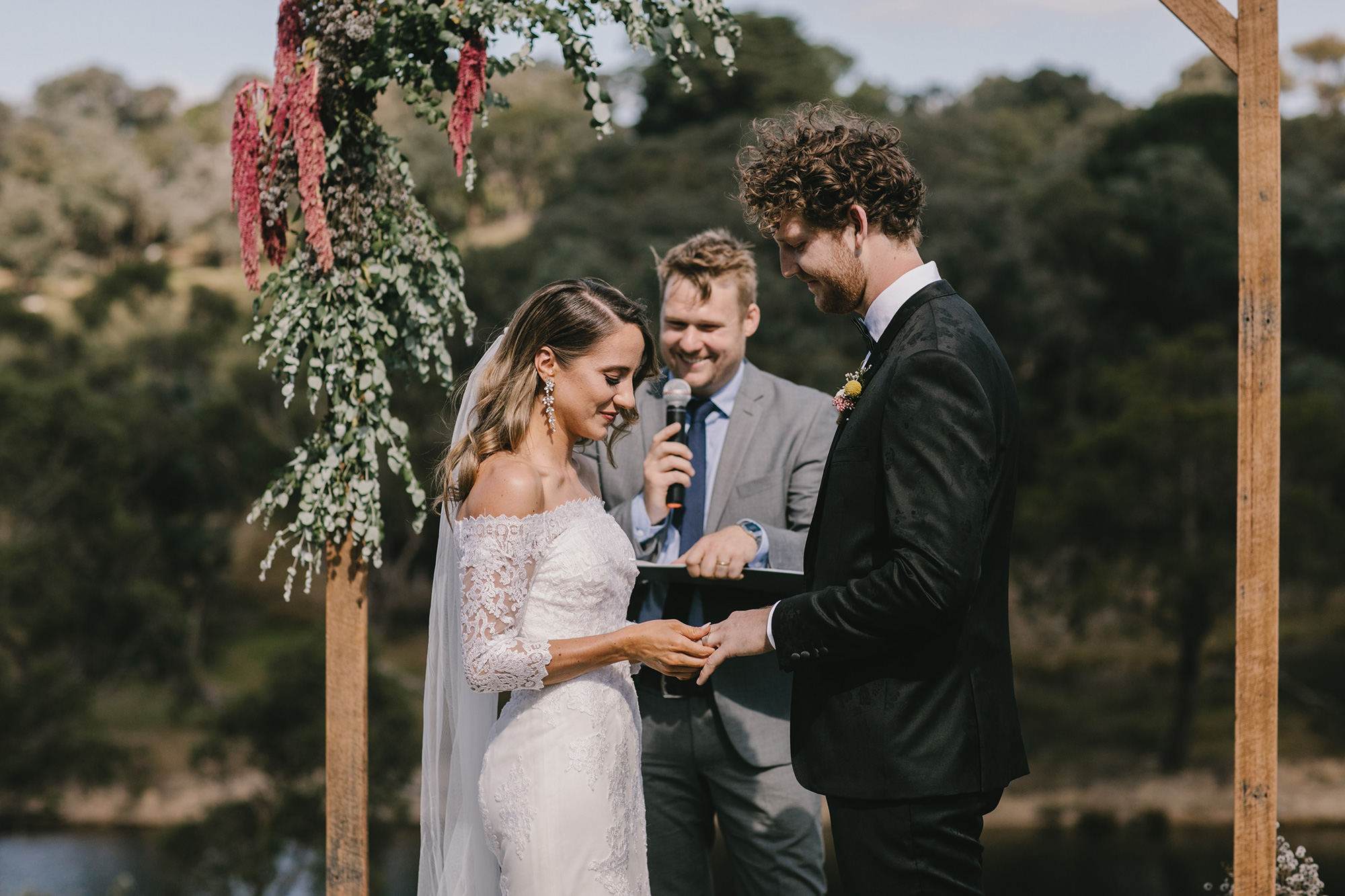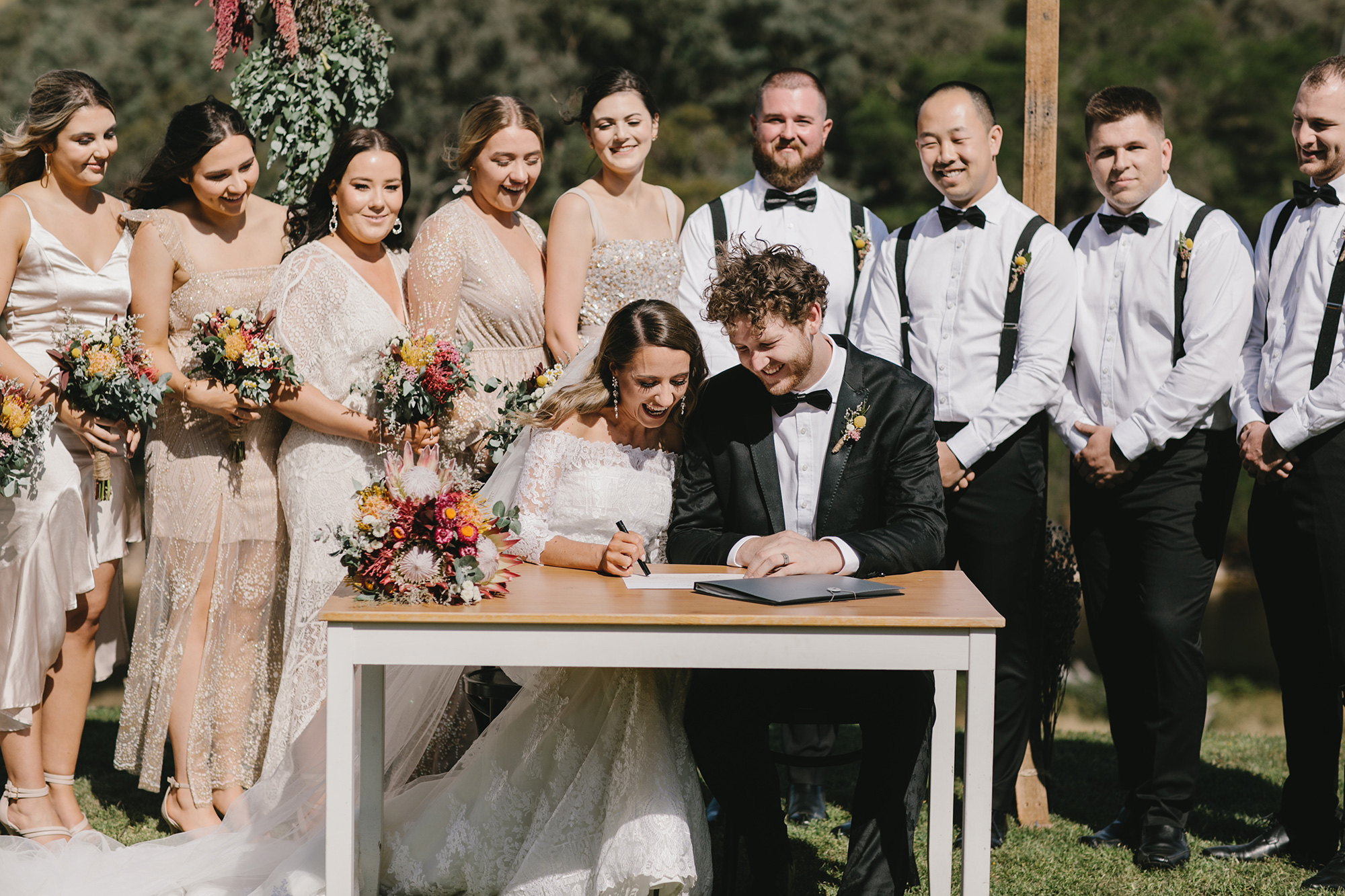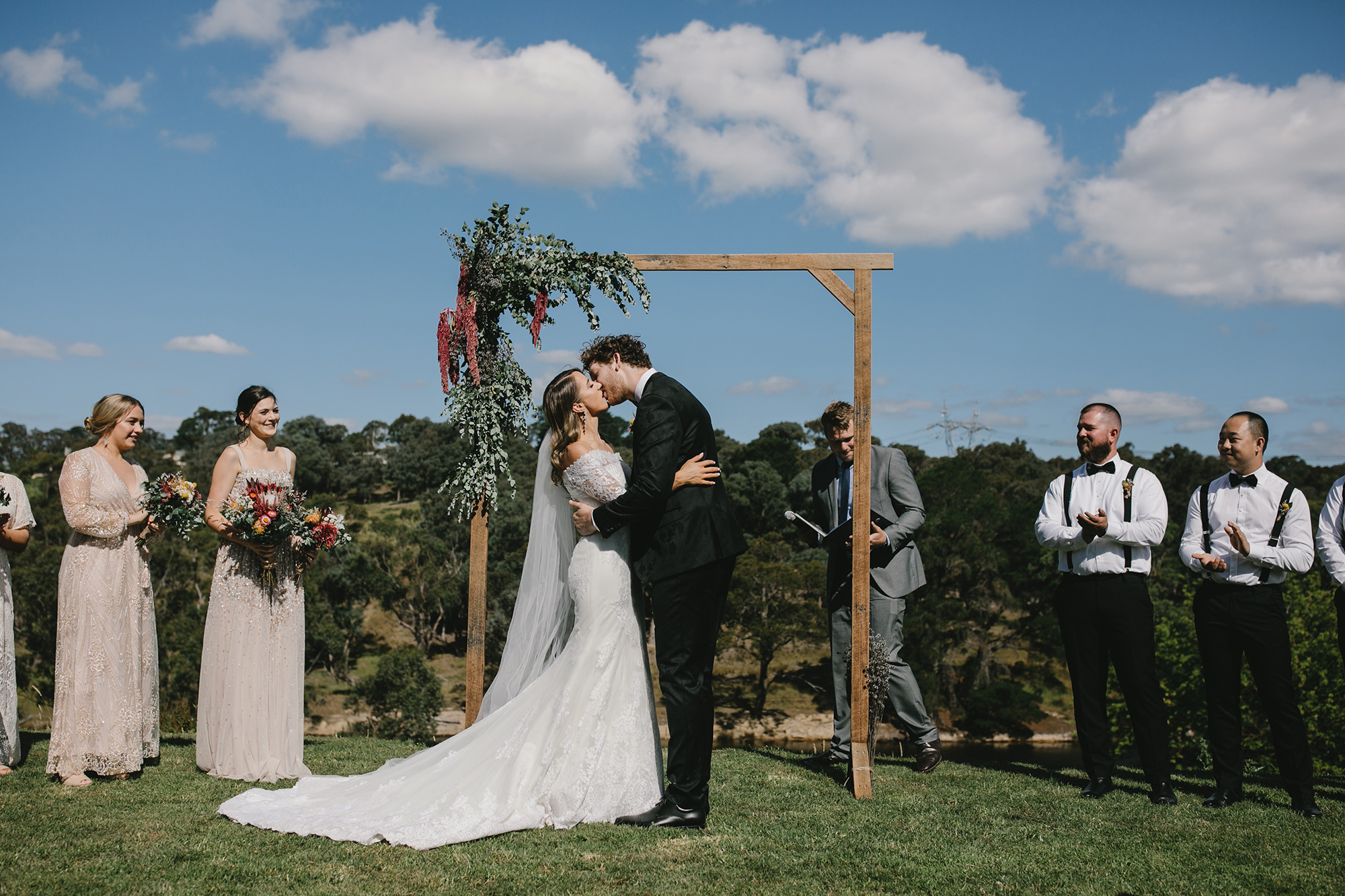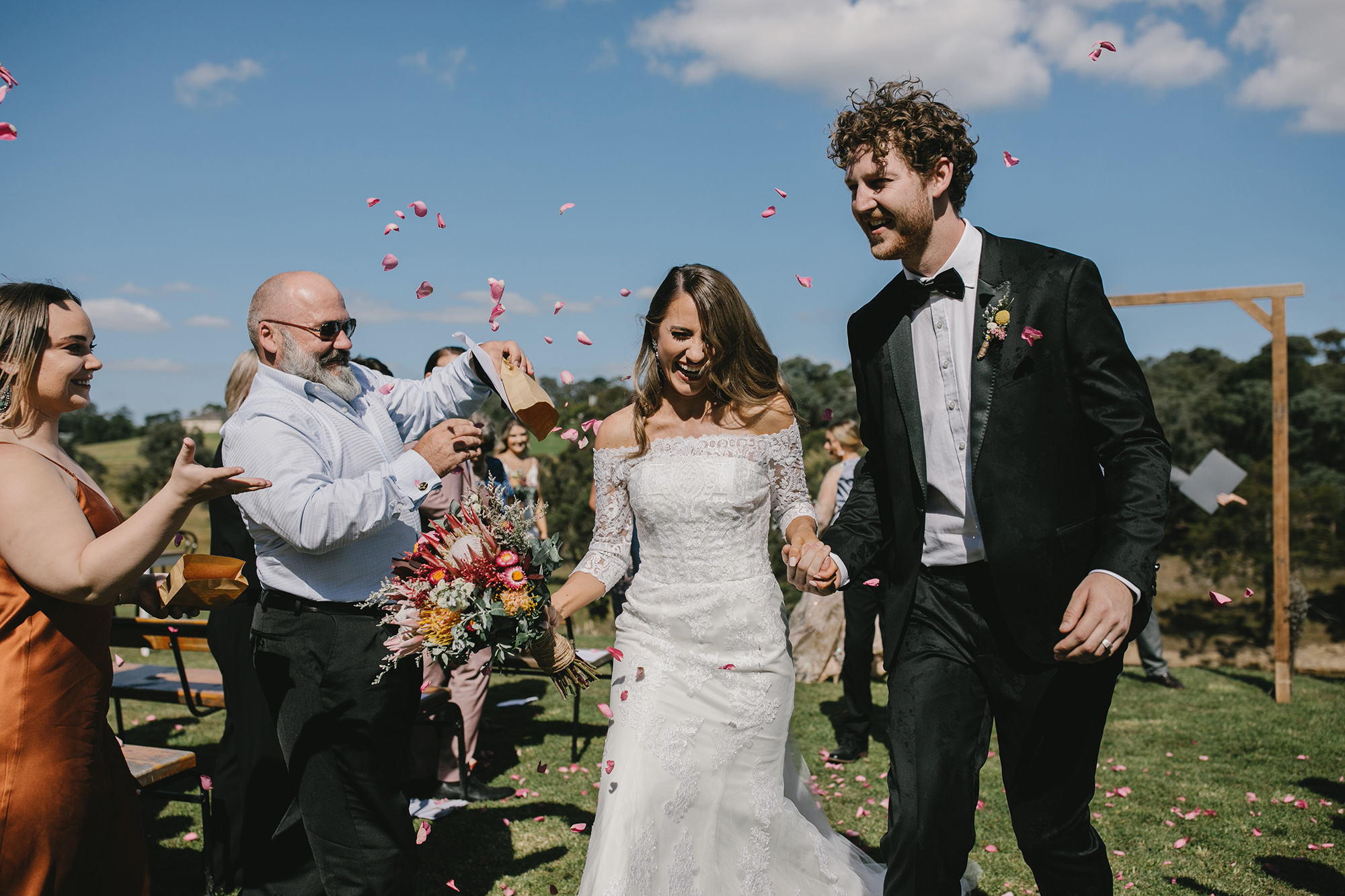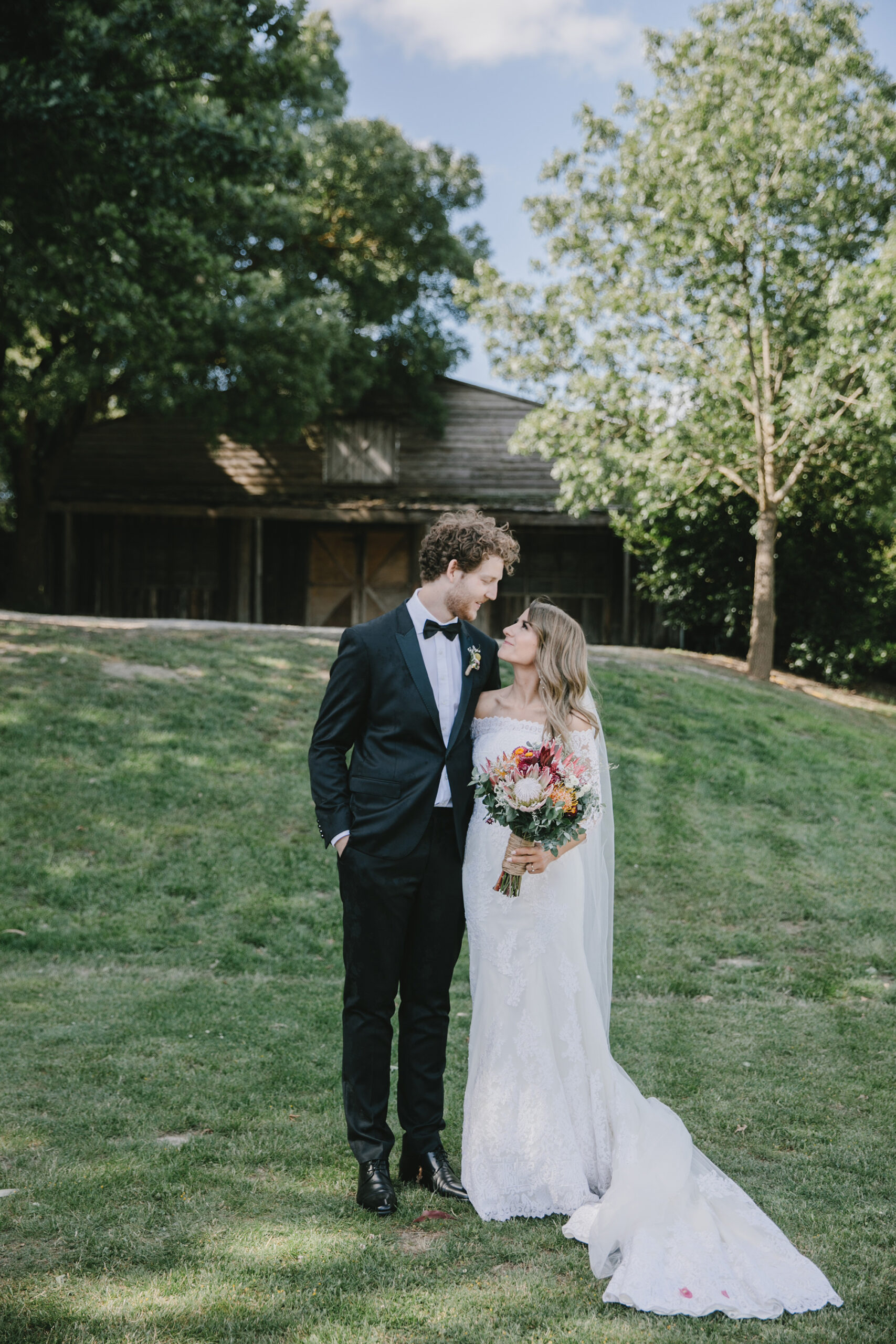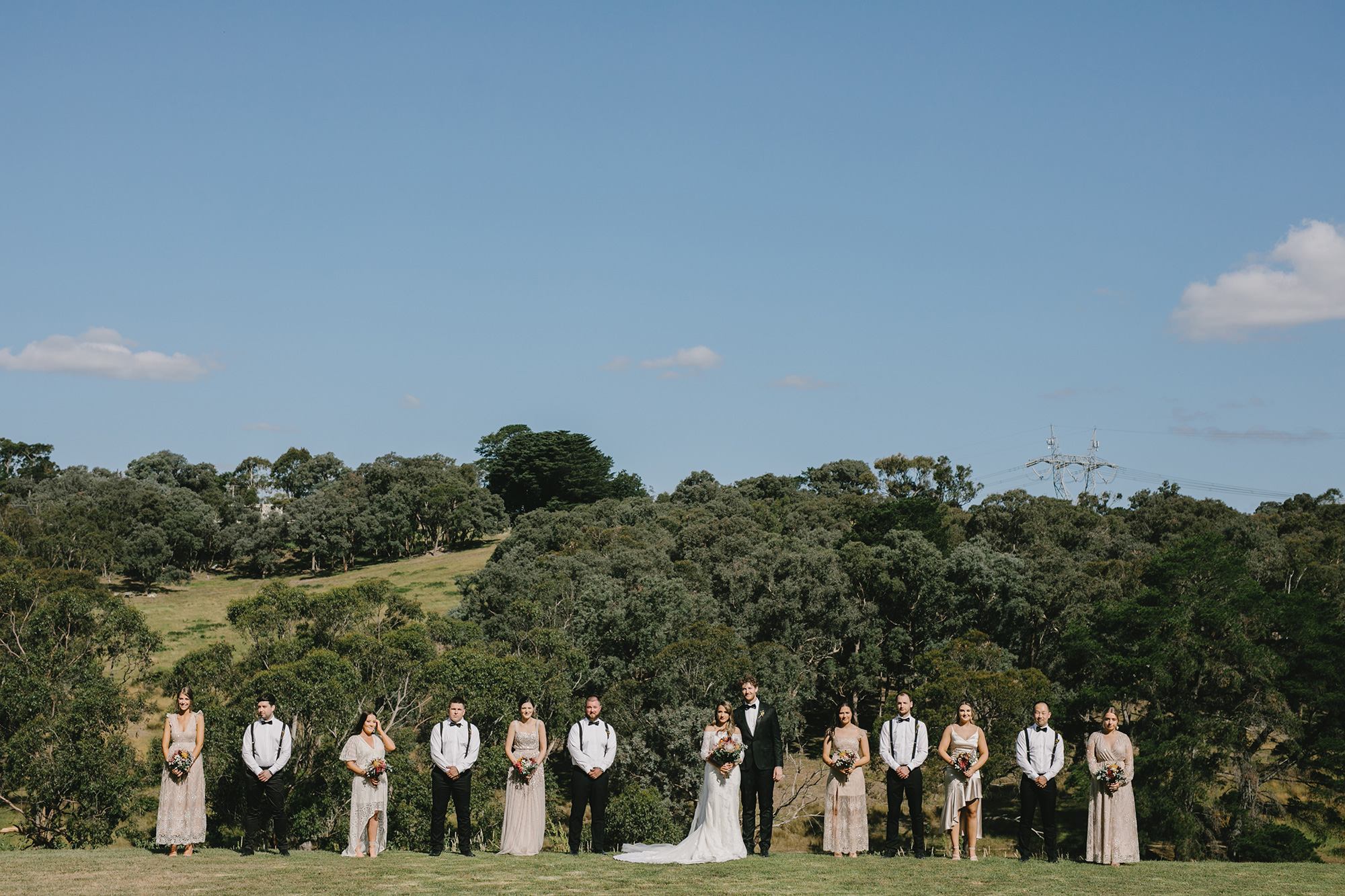 "Duuet Photography did an amazing job in making our photos stylised and candid (which is exactly what we were after). They were very talented in capturing our special moments and made us feel very comfortable," Katie says.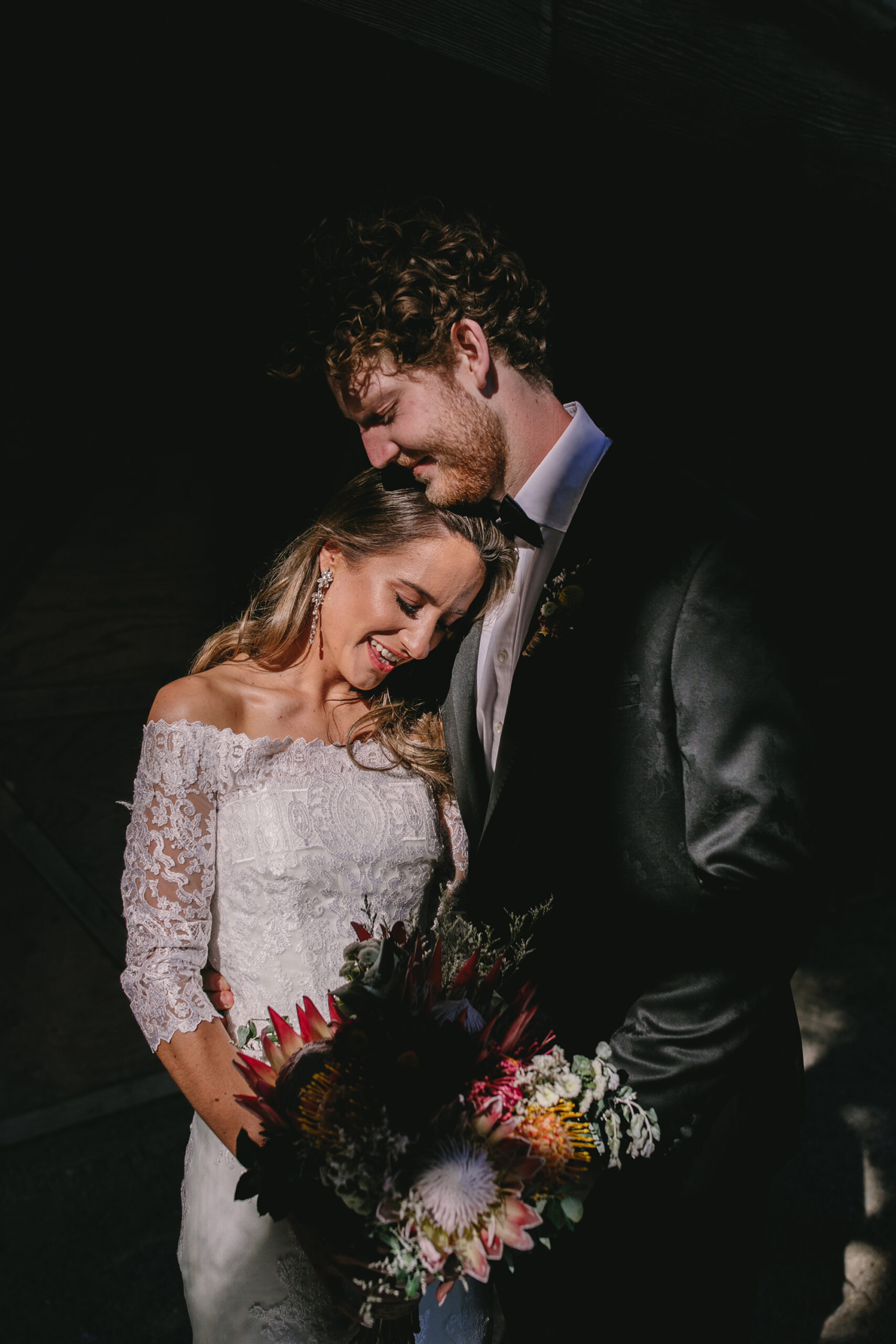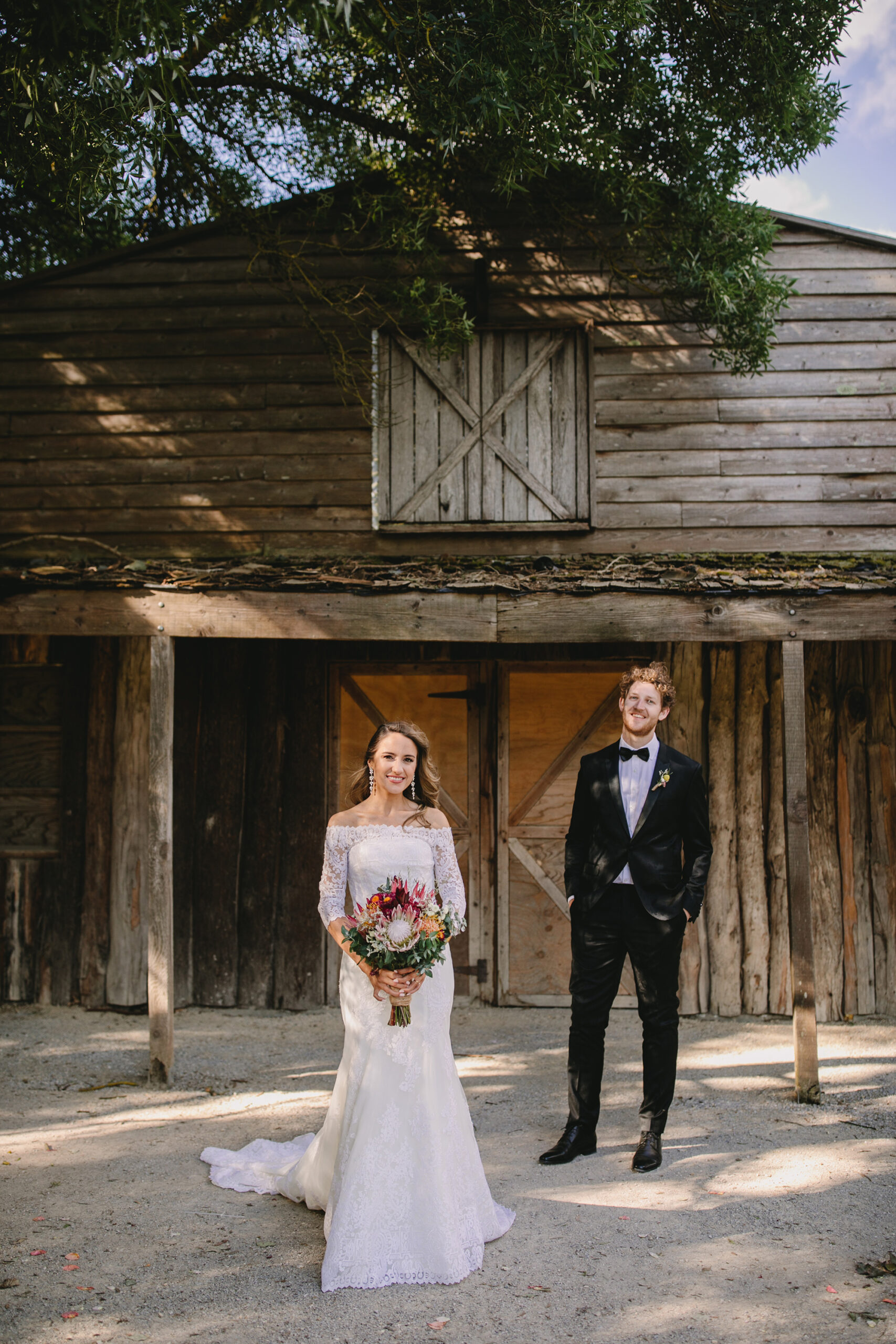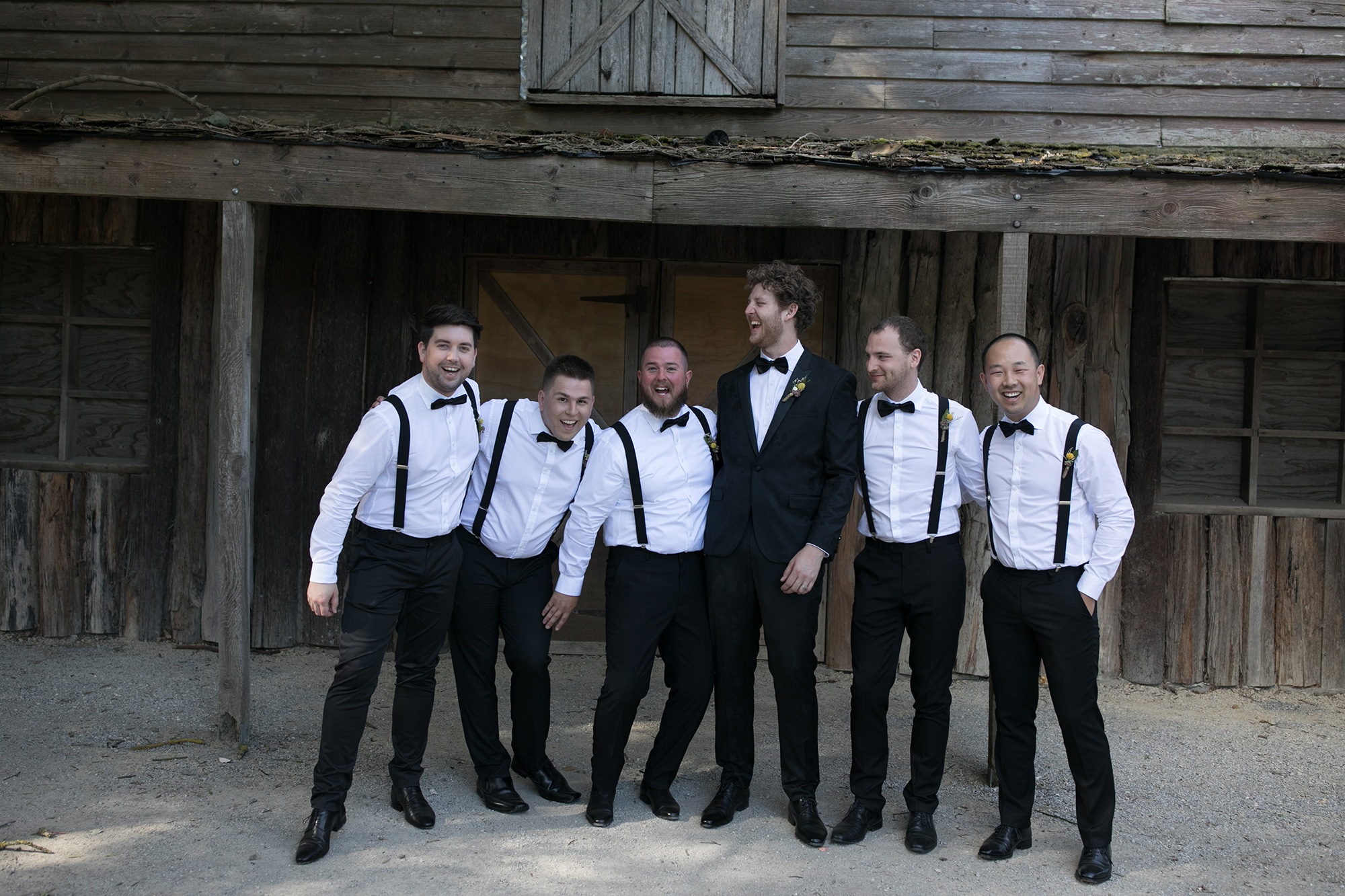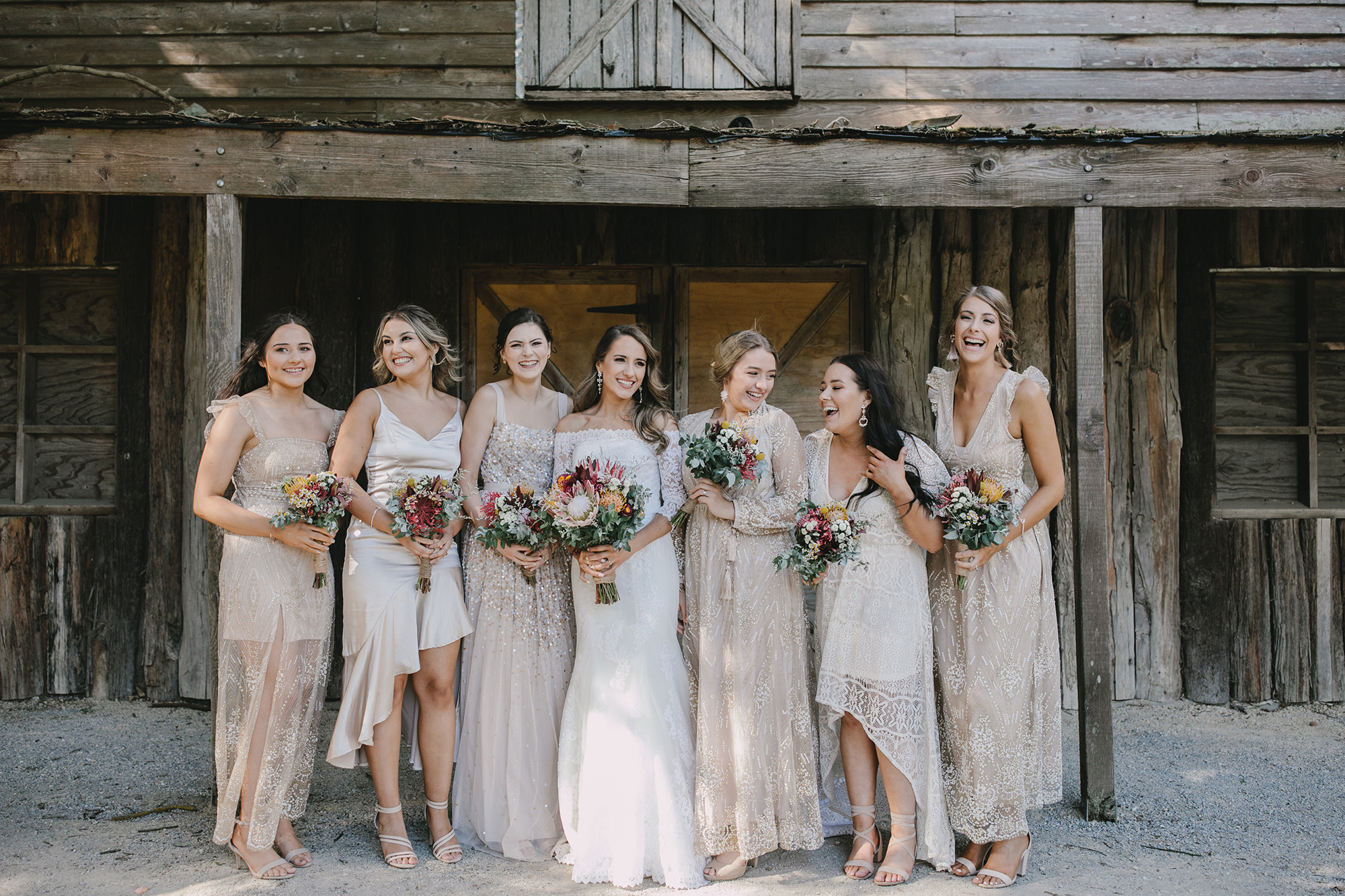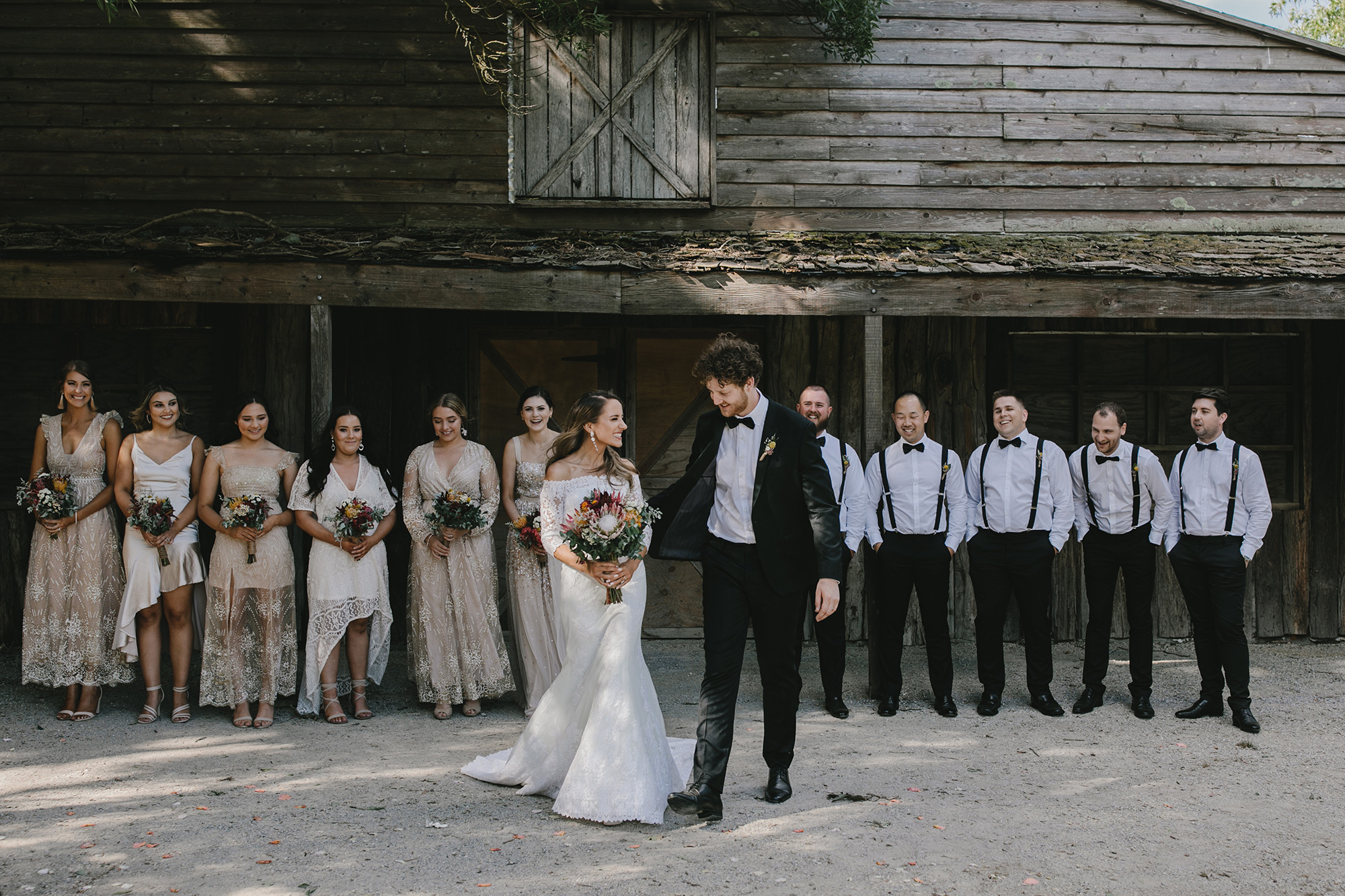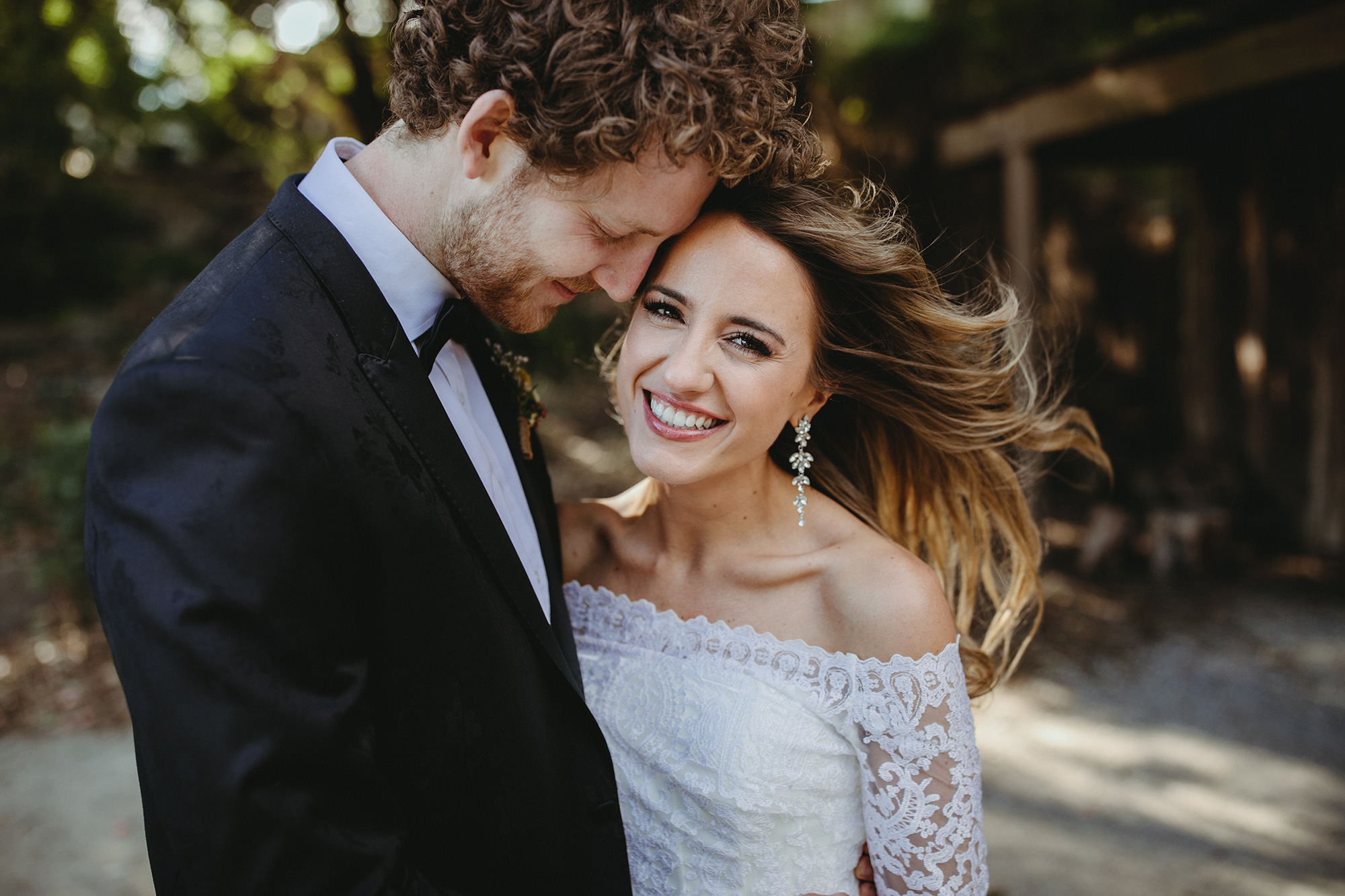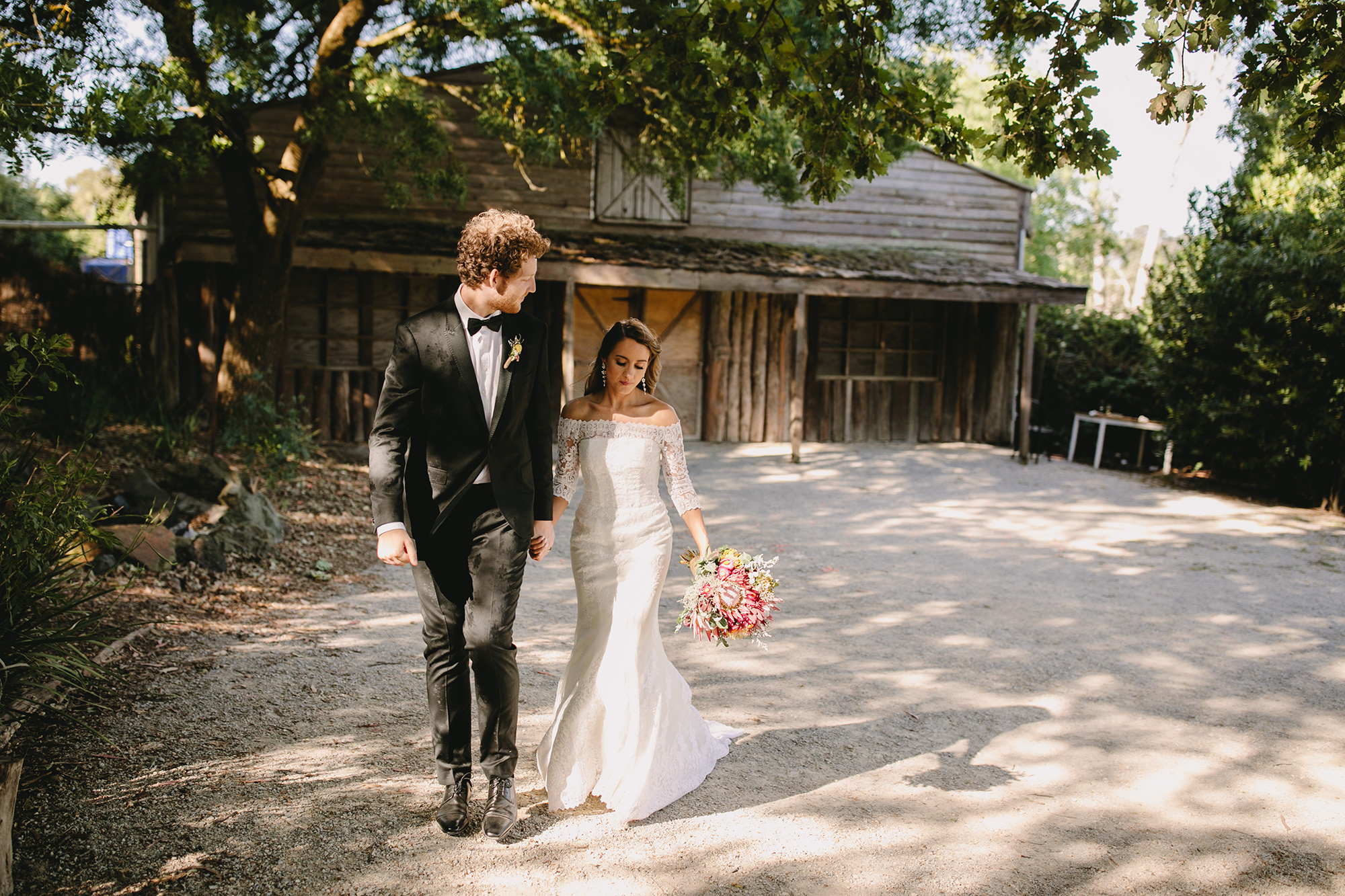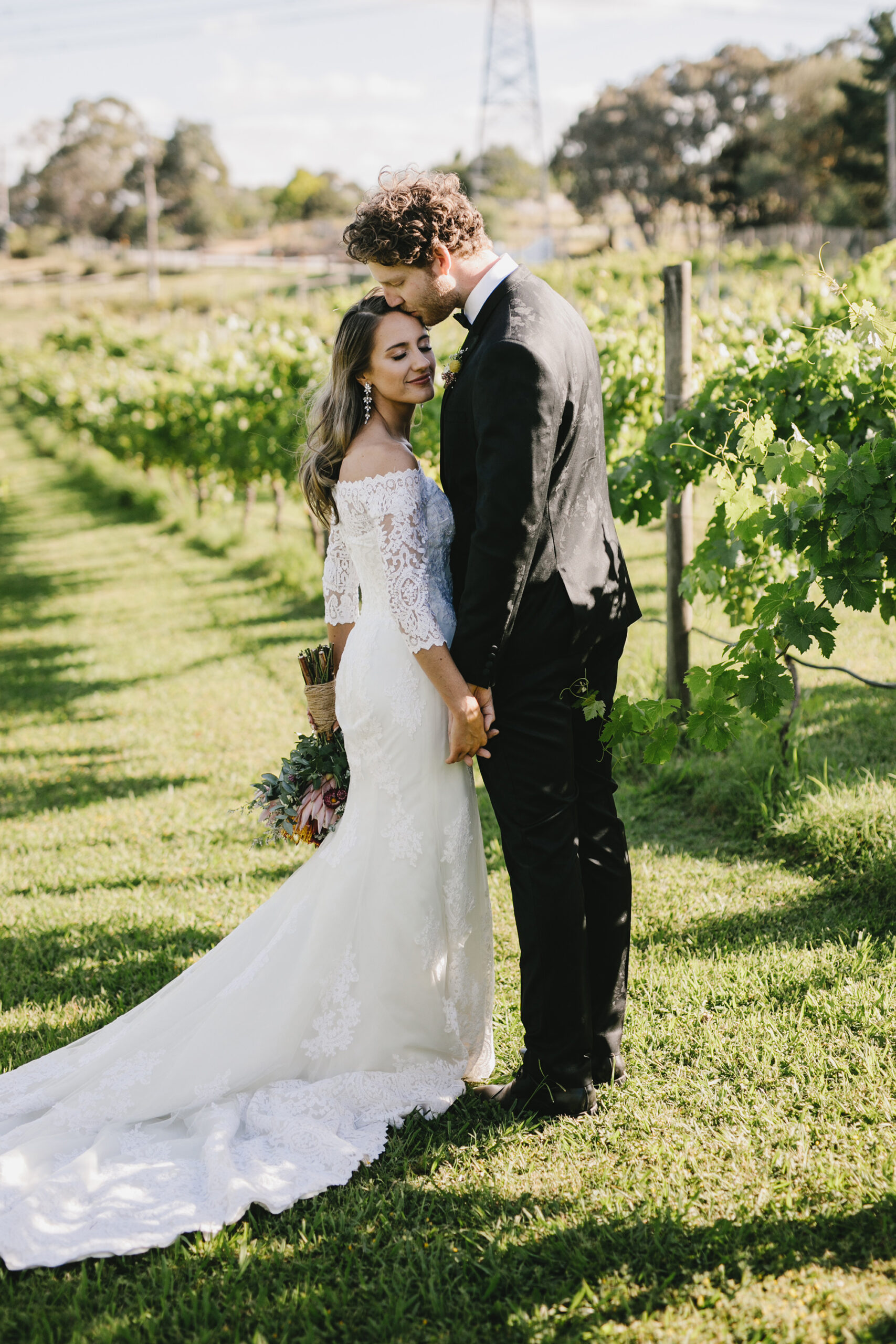 Andrew popped the question on the beach at Phillip Island – a favourite haunt for the couple. "Getting down to the secluded beach, we realised the tide was coming in quickly, but Andy was determined to walk just around the corner together. A small set-up of flowers and a blanket with a 'Will you marry me?' sign awaited and we shared a special moment together with just us, where Andy proposed," Katie recalls.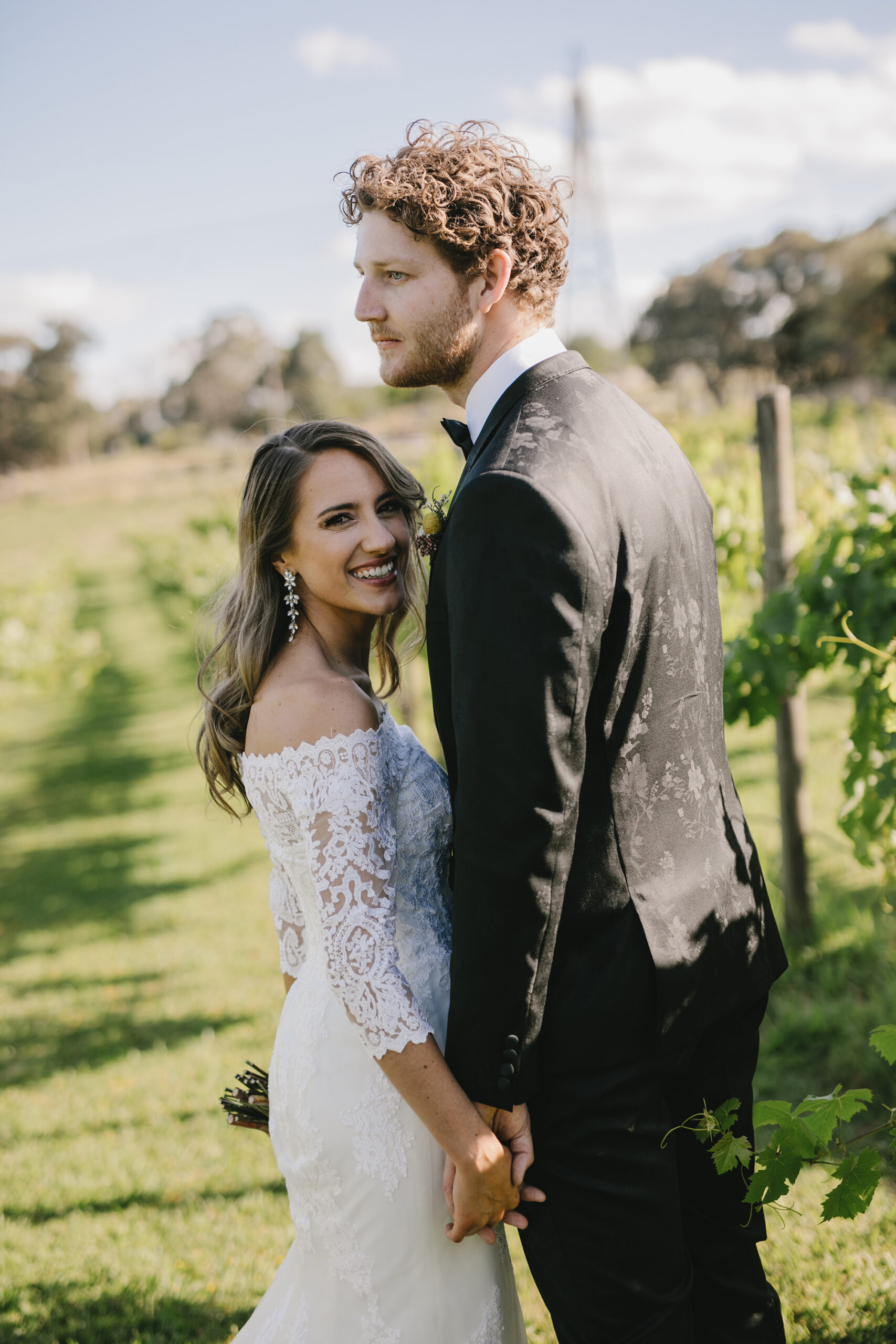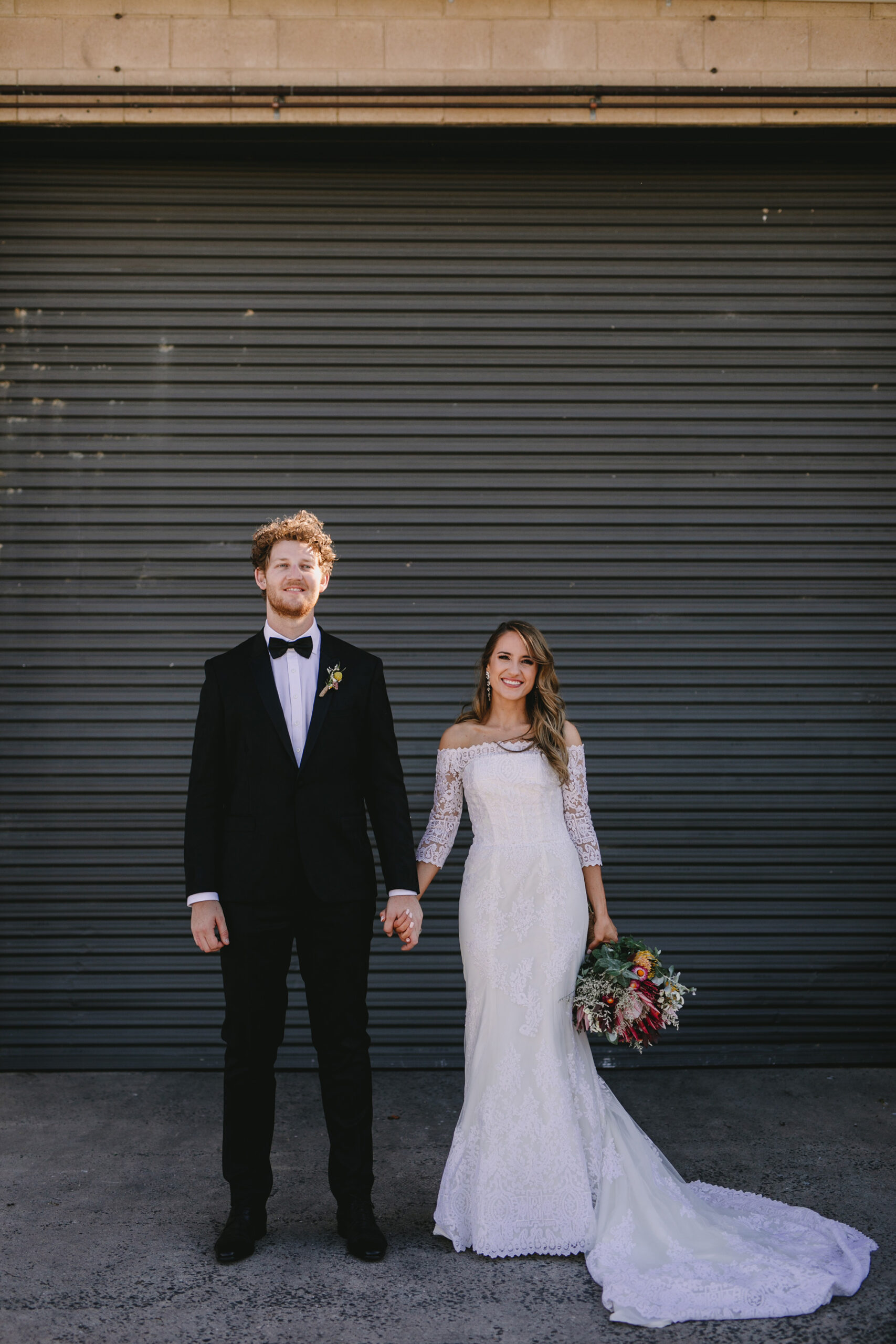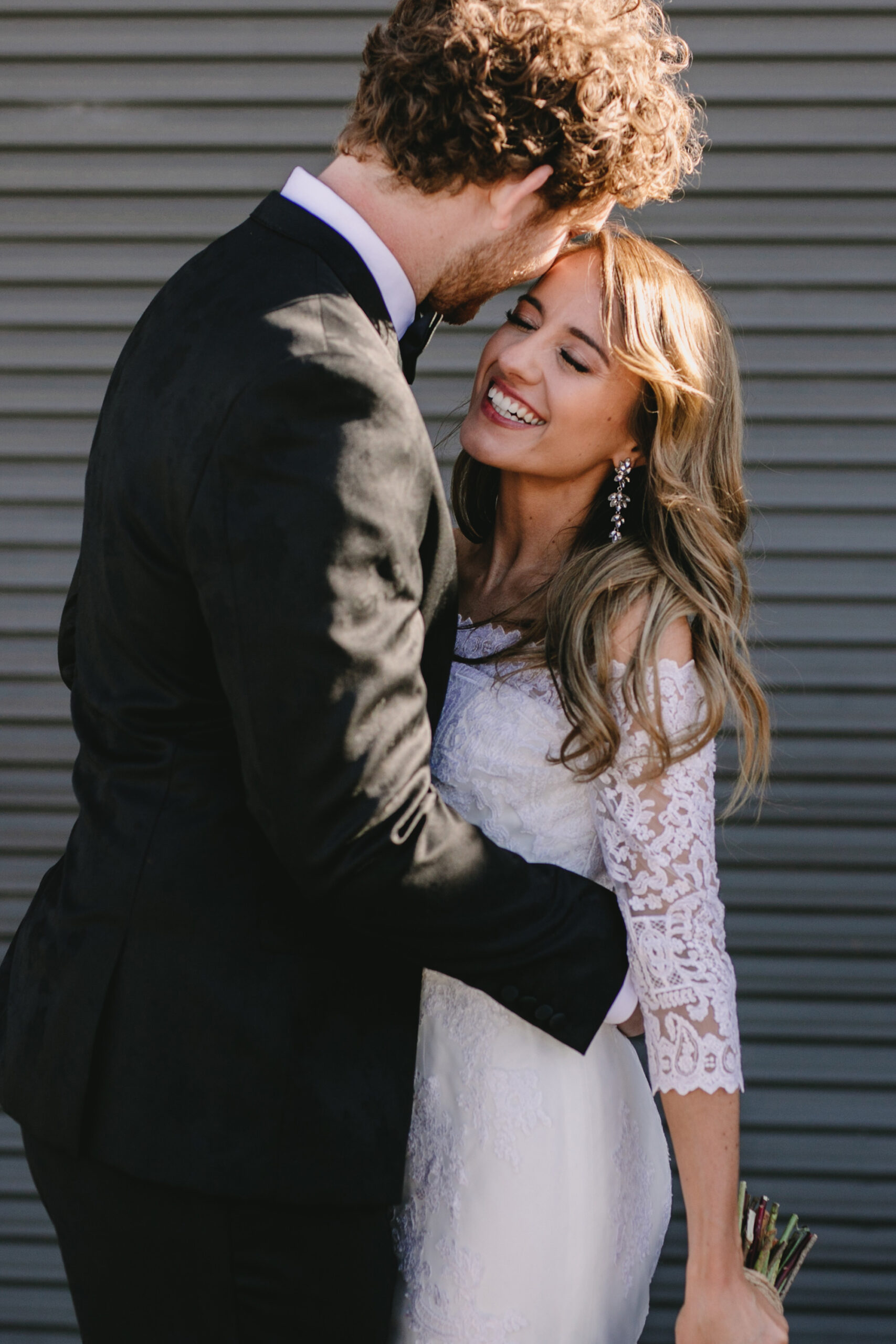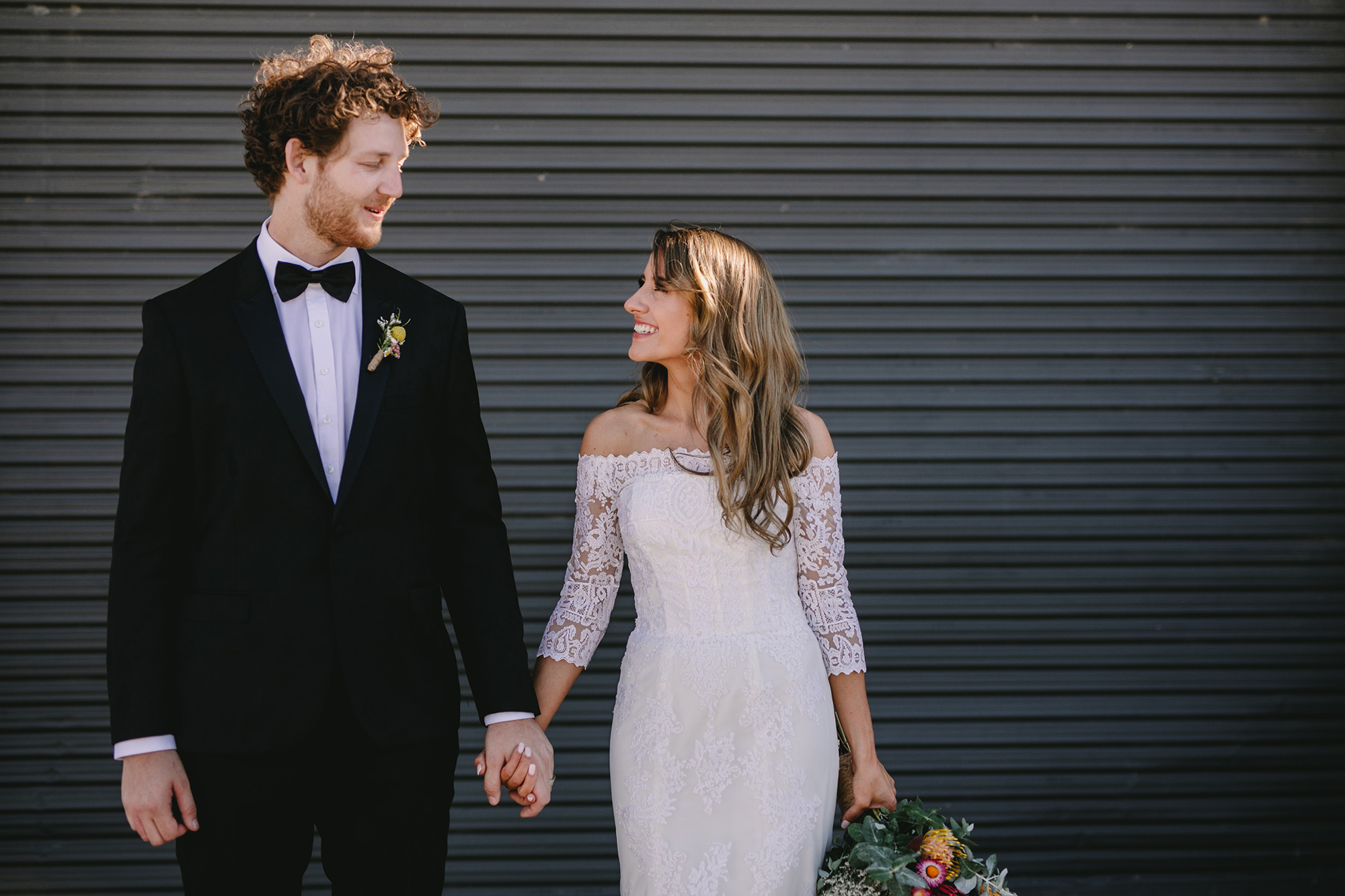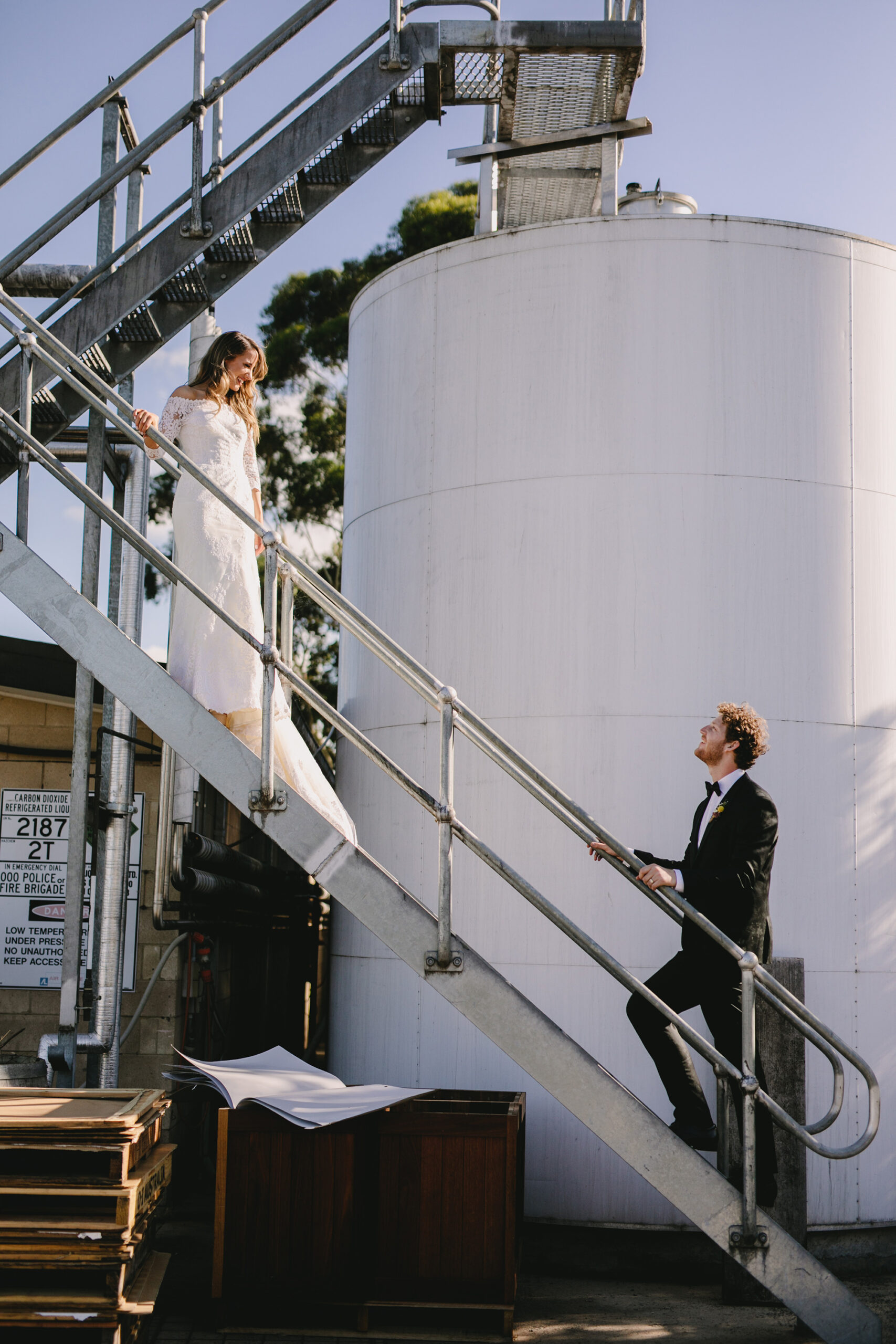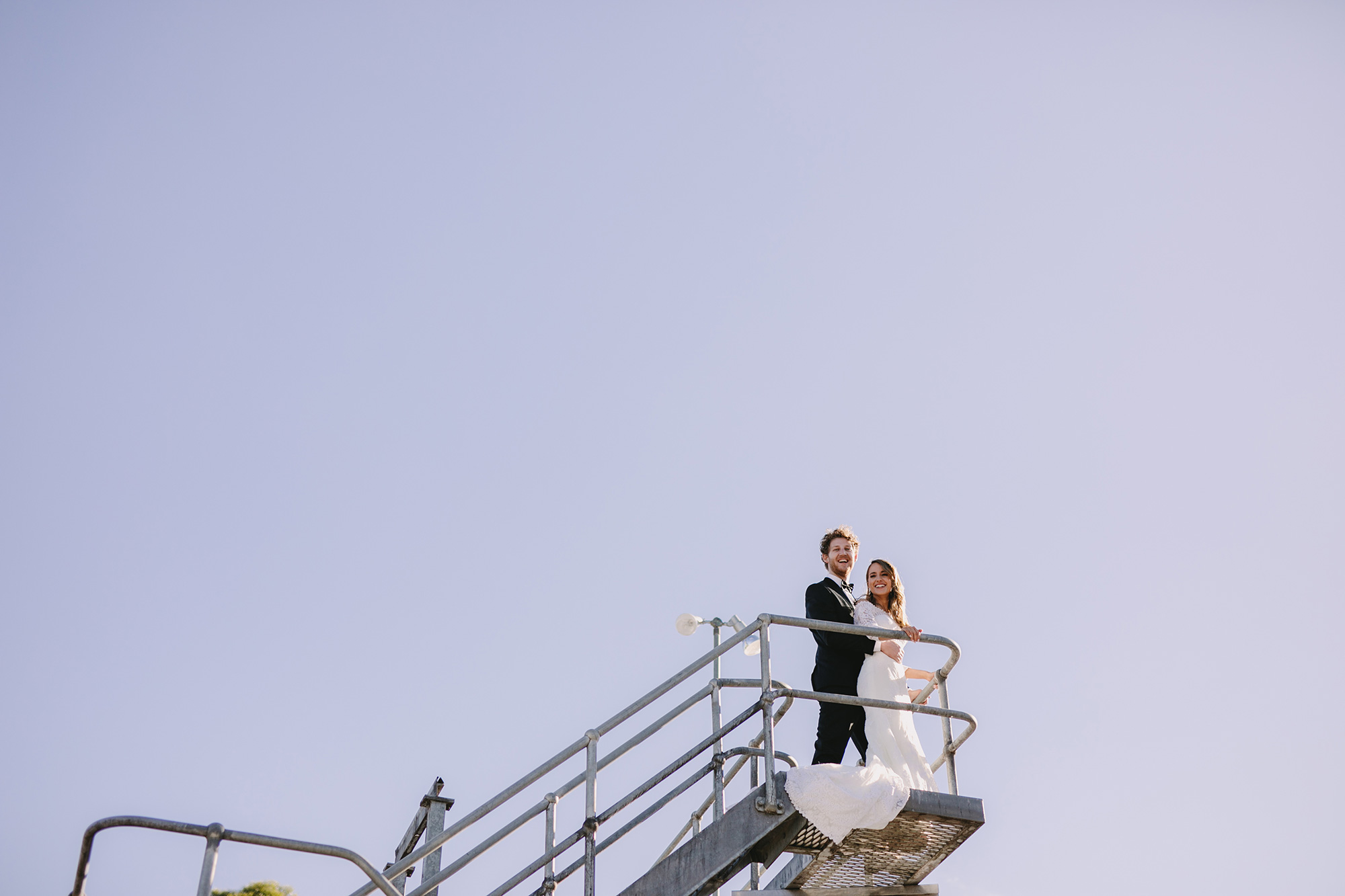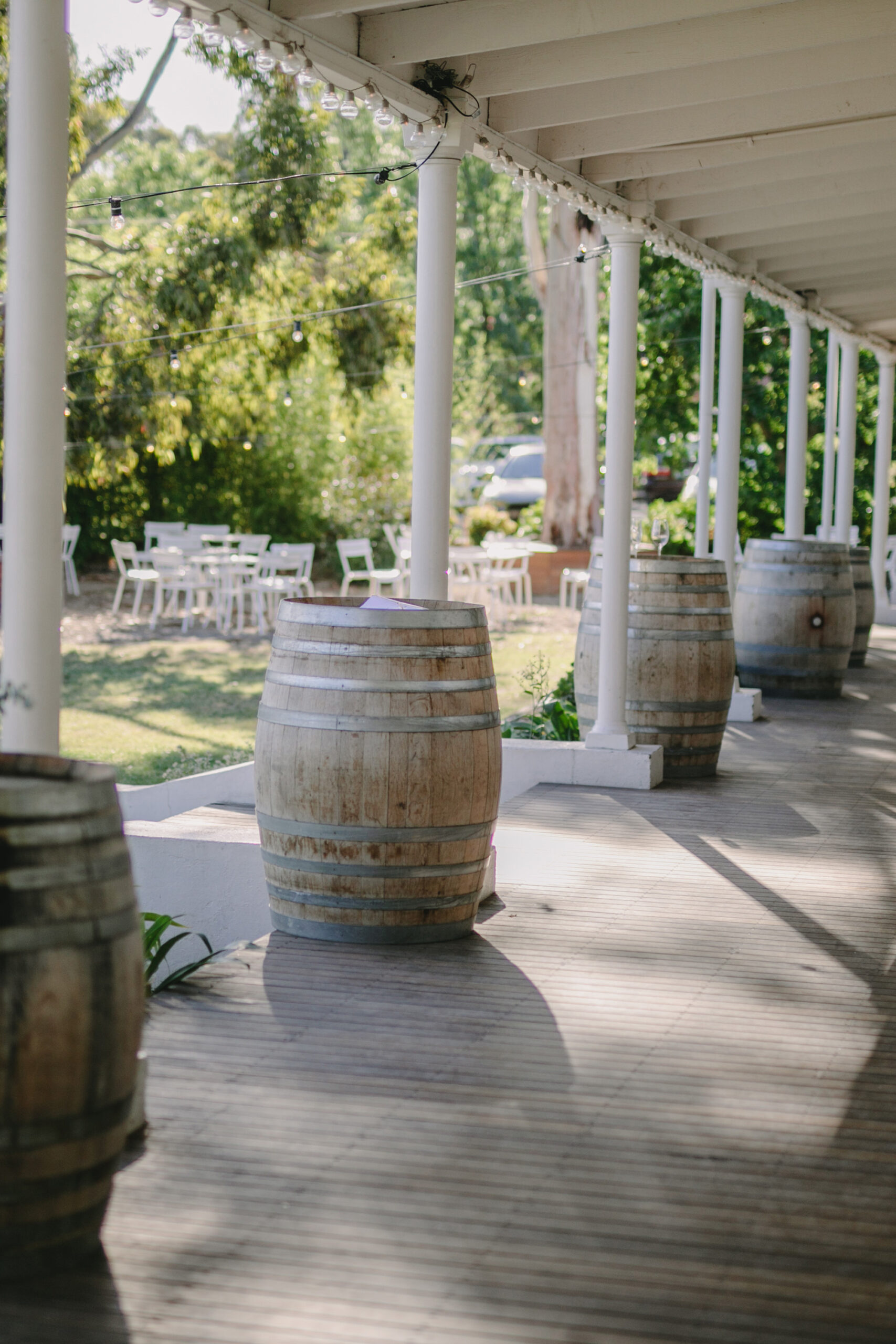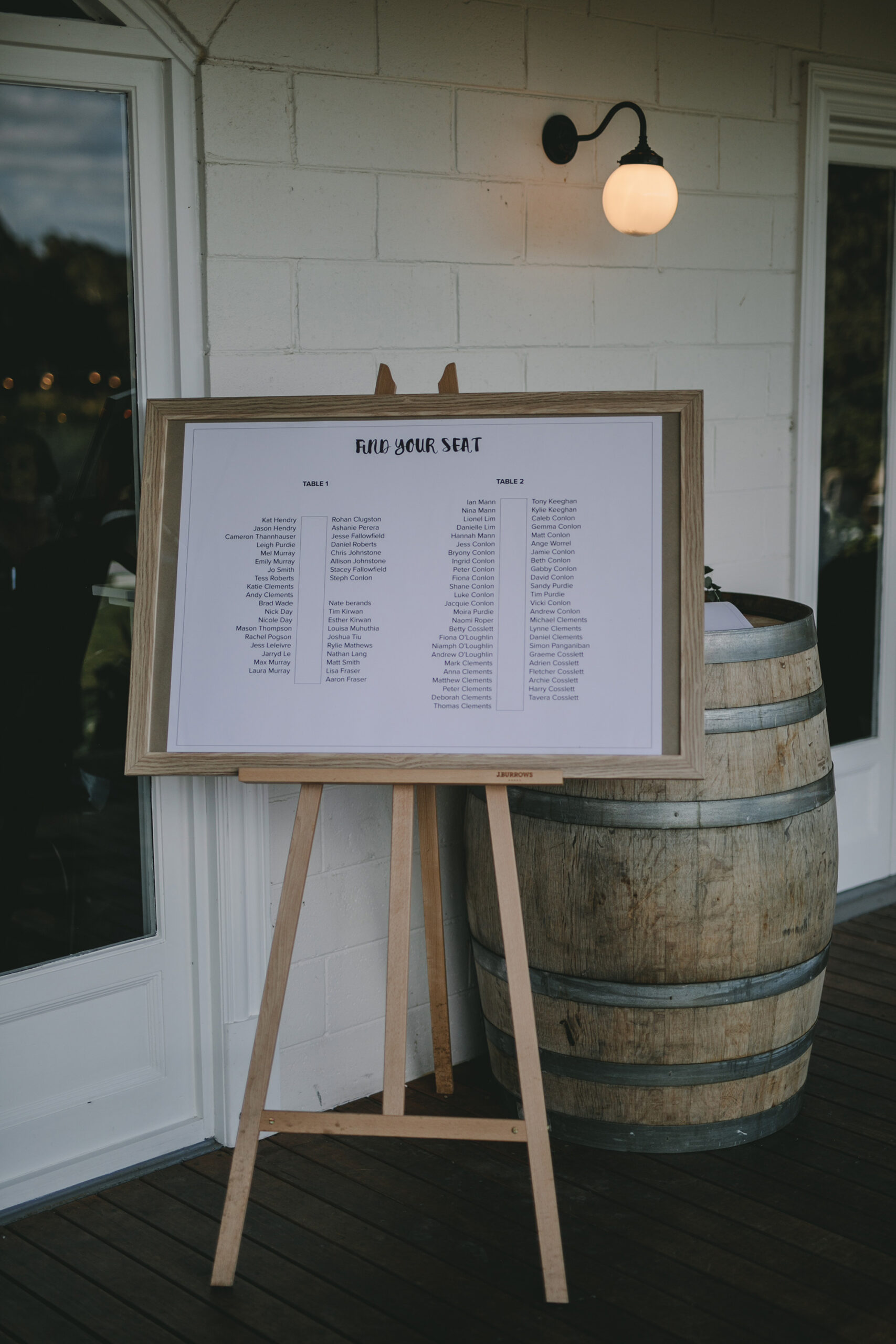 "This venue had everything that we wanted in our wedding reception," Katie says.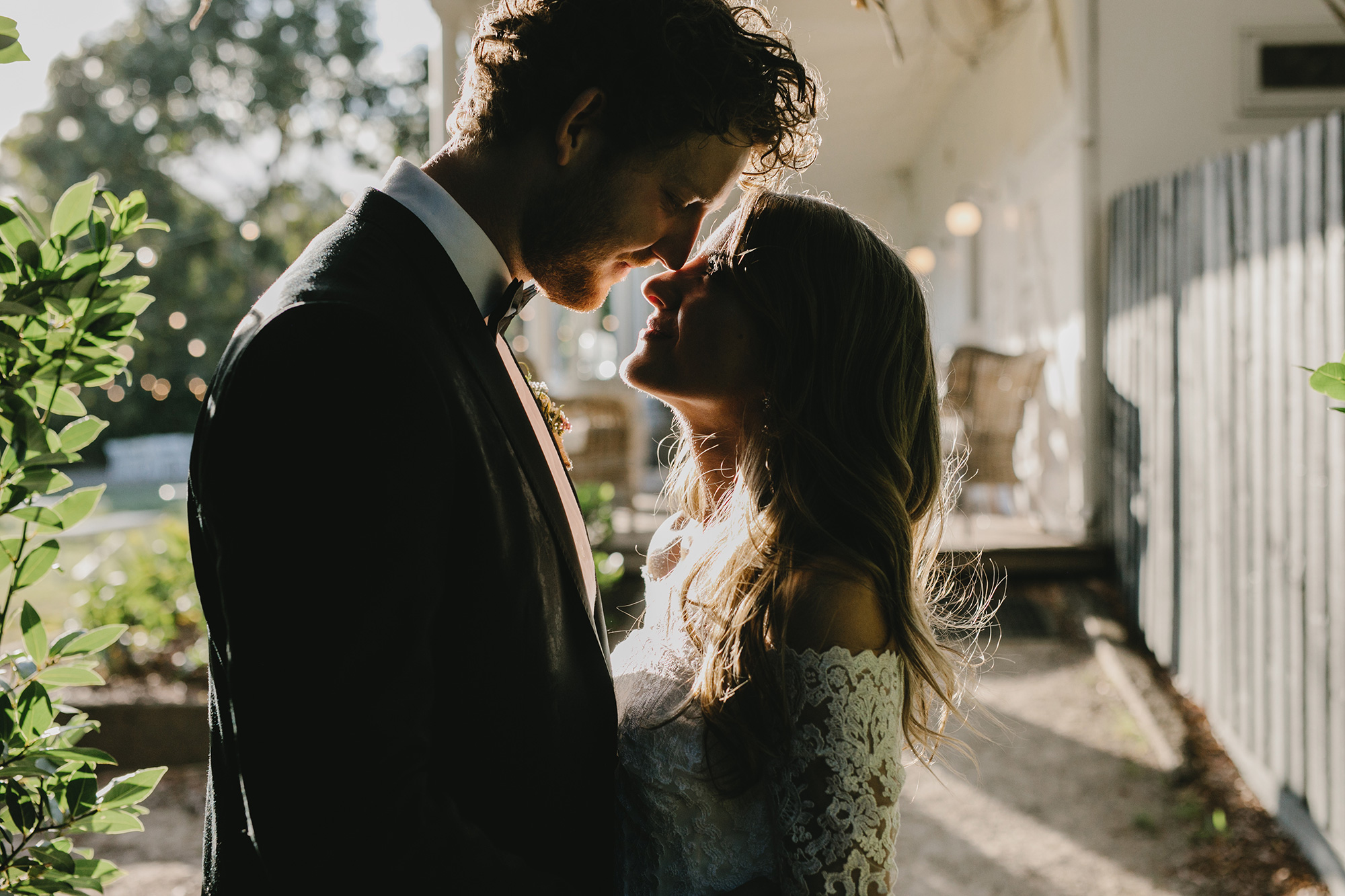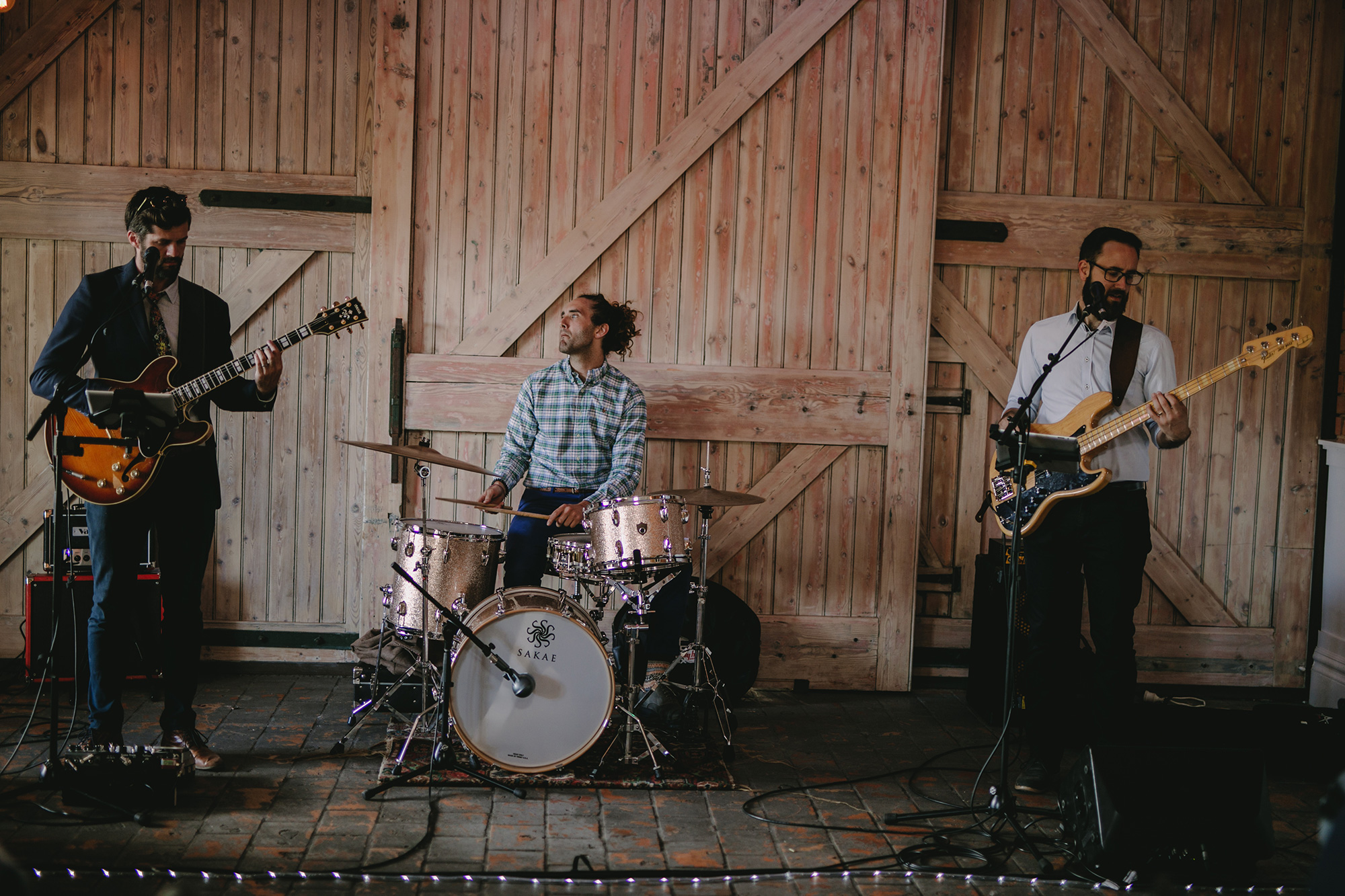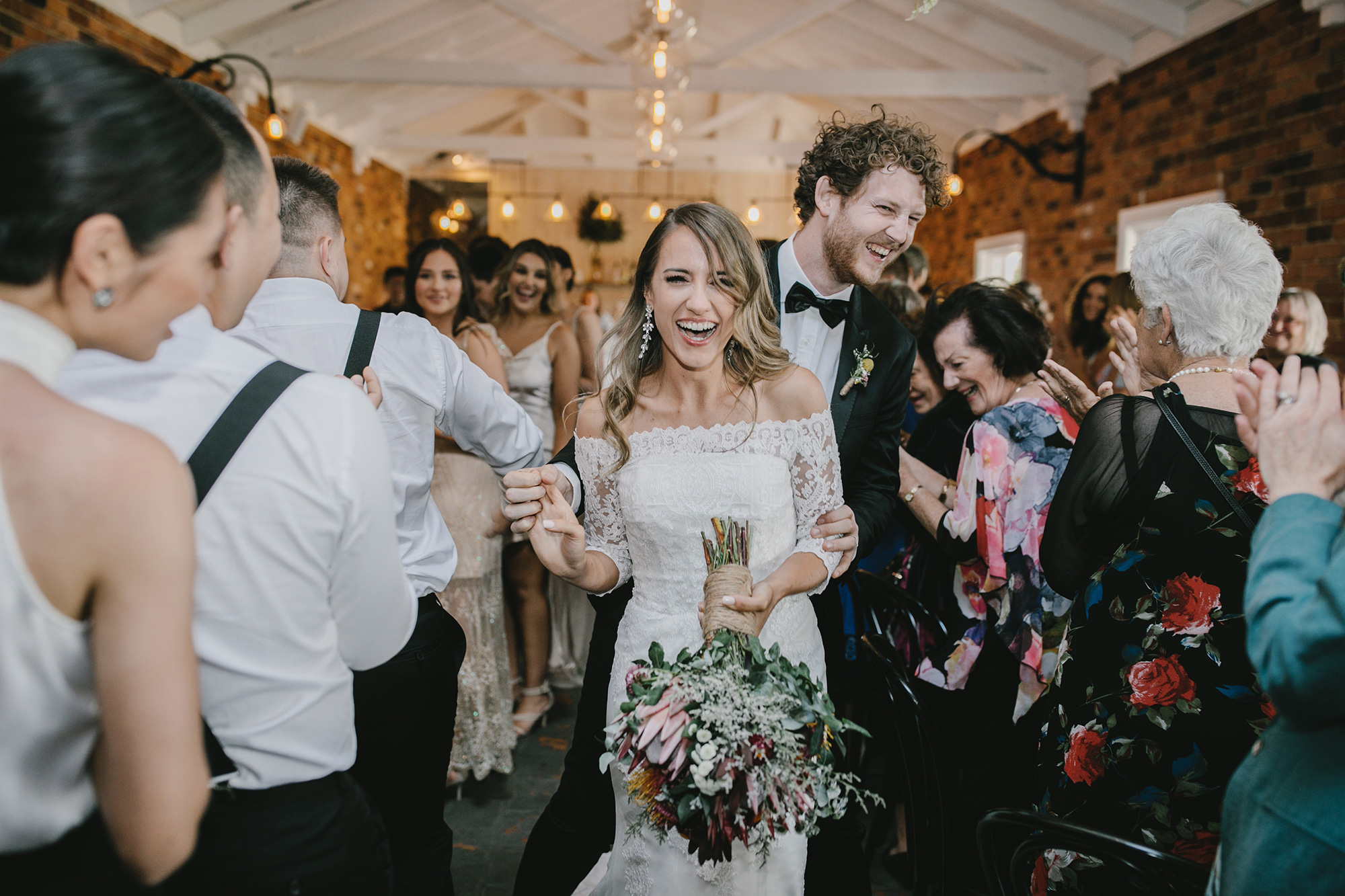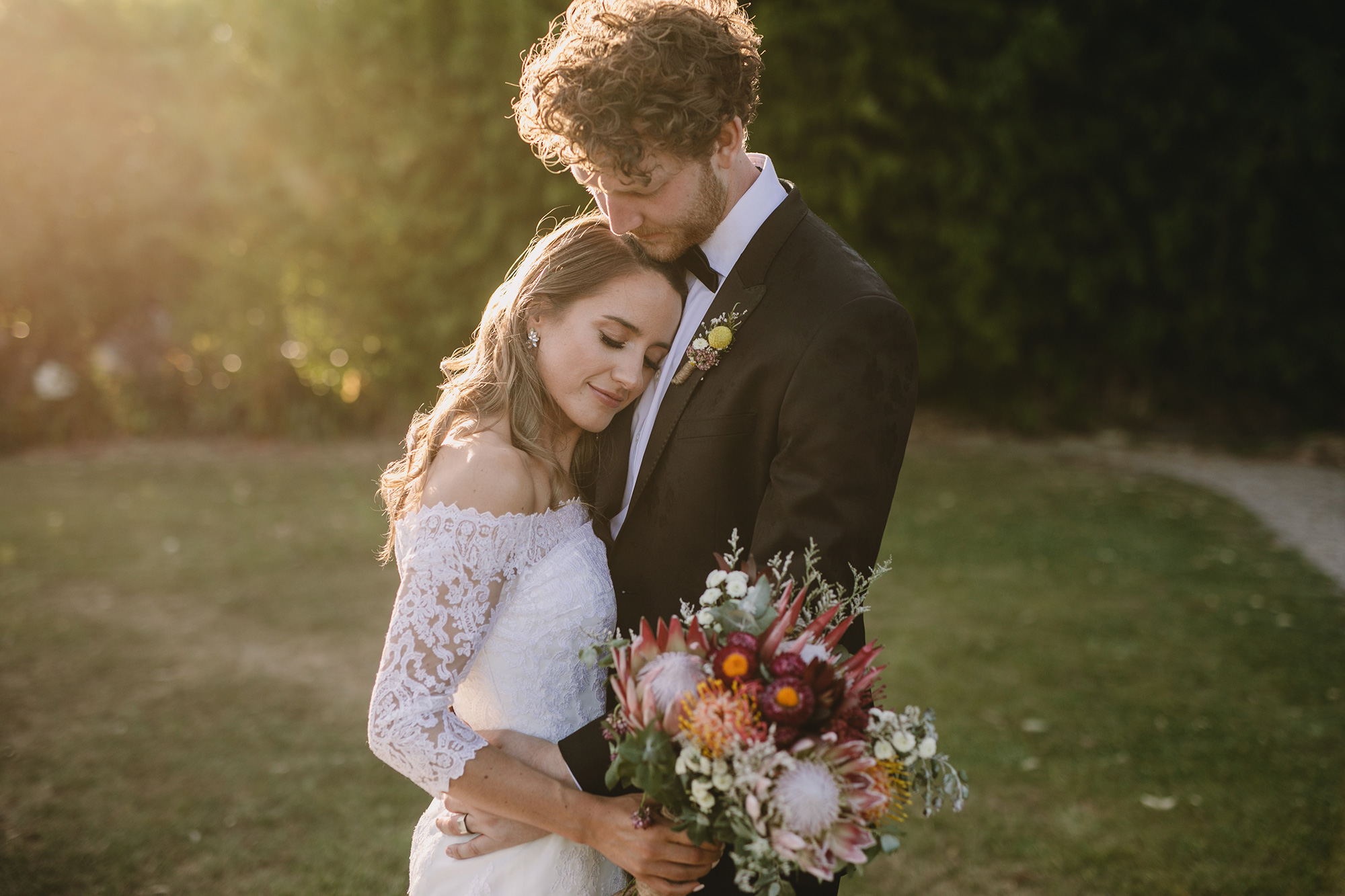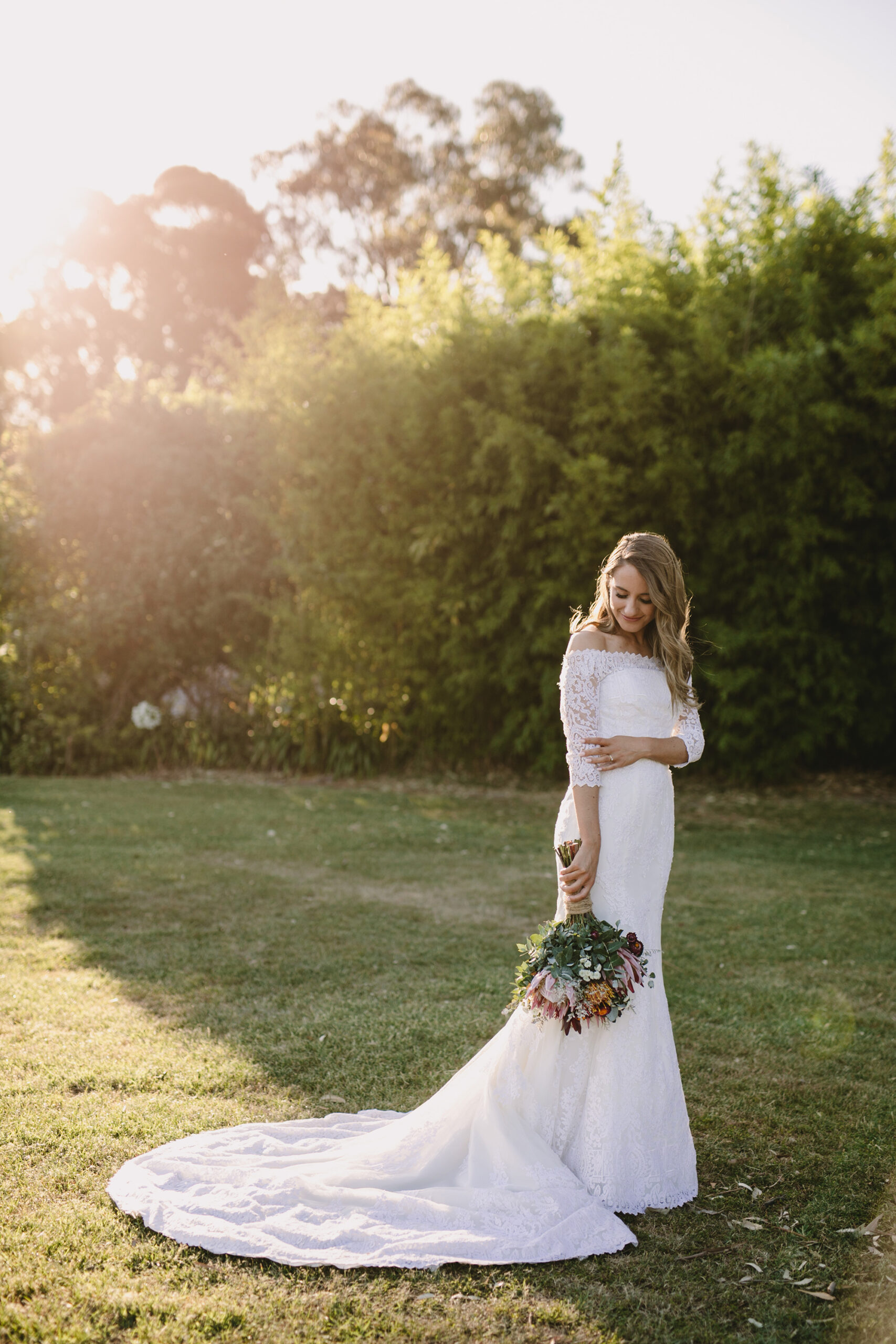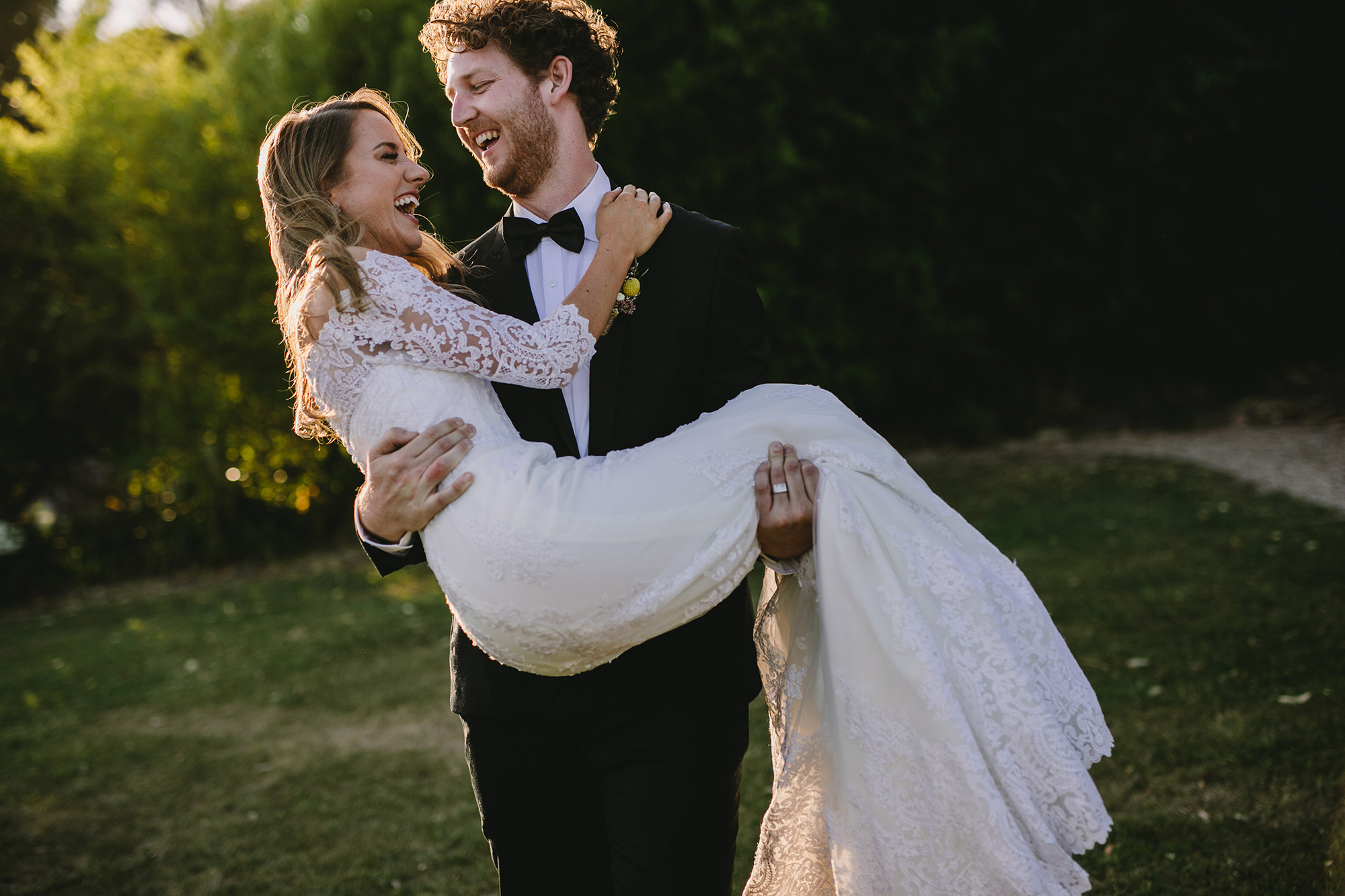 The couple organised their rustic contemporary wedding in just four months, "which in hindsight was doable but quite fast," Katie says.