Distance was no obstacle for 28-year-old Tiffany Wright and 30-year-old Riaz Datoo who married on November 23, 2013.
Their Sydney wedding was a simple, tasteful affair celebrated four months after the birth of their first child, Hudson. "Due to Riaz's work [as a pilot] we have spent more time living interstate from one another than we have together," says Tiffany. "First it was WA/NSW, then VIC/QLD, we were in Sydney together for a little while but then it was WA/NSW again right up until after our wedding."
Riaz proposed to Tiffany after four years together while on an African safari. "He gave me a beautiful Tanzanite, which he had bought is Arusha, Tanzania, before setting out on safari," recalls Tiffany. "This was particularly special as Riaz's heritage traces through Tanzania."
Two weeks prior to their engagement party the couple learned they were expecting a baby. "We didn't want this wonderful news to deter our wedding plans any further, so with Riaz living in WA and myself nearing the due date and still working full-time in Sydney, we opted for simple and hassle-free planning while still looking for a subtle touch of class and elegance."
Seventy-nine guests attended the ceremony at Sydney Harbour Foreshore followed by a reception at Sebel Pier One, Walsh Bay. "We asked our guests to dress in black and white," says Tiffany.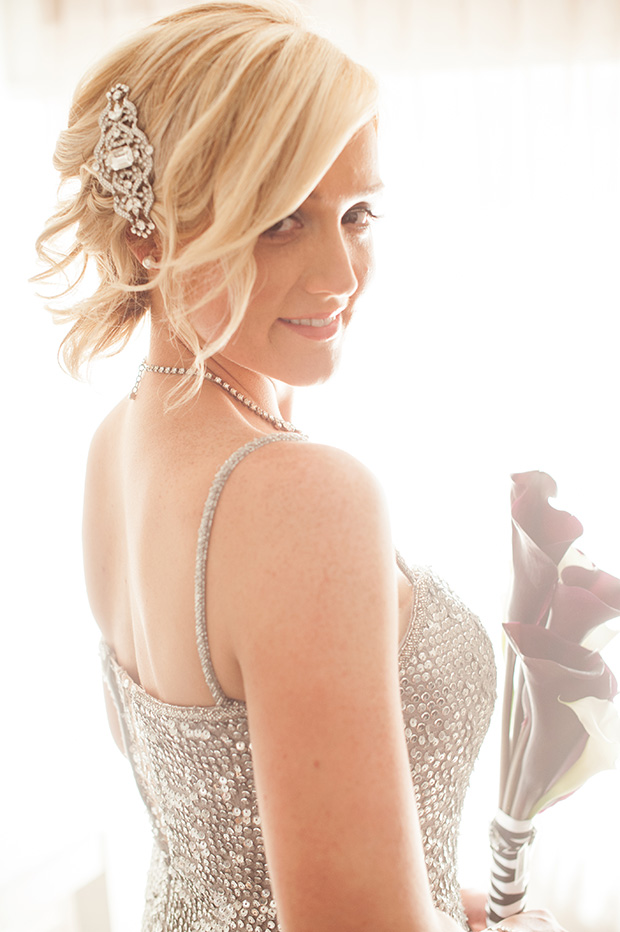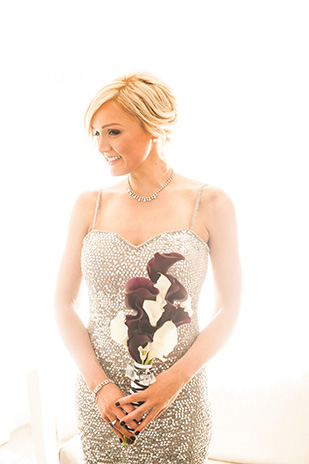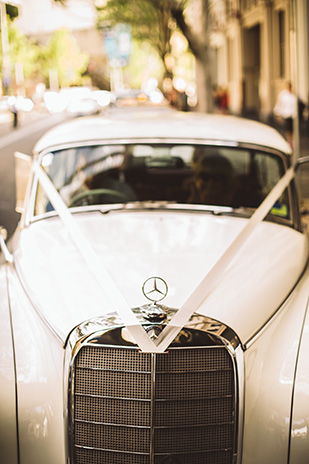 Tiffany says choosing her shimmering Rachel Gilbert 'Allesandra' gown was an easy choice thanks to a sign. "Allesandra was the name Riaz liked for a baby girl so I thought it to be a bit of an omen," she says.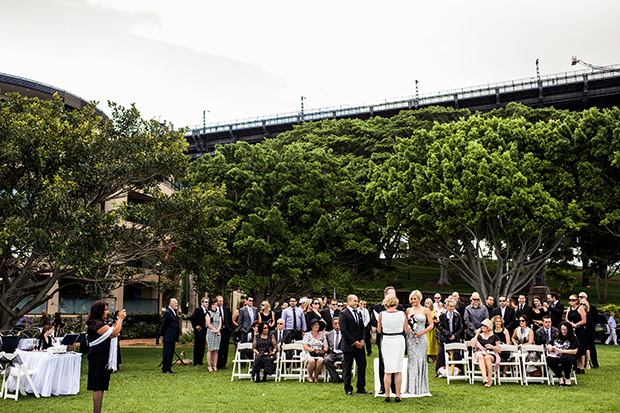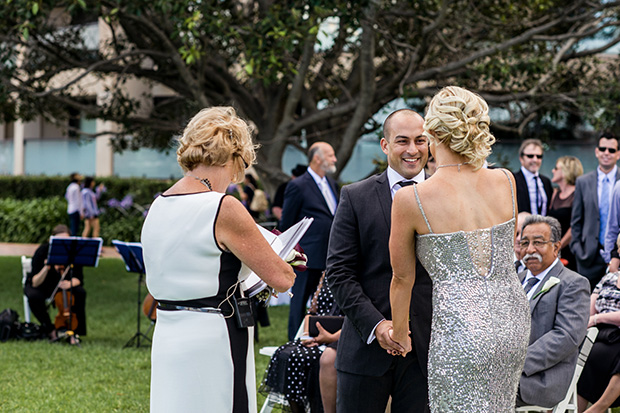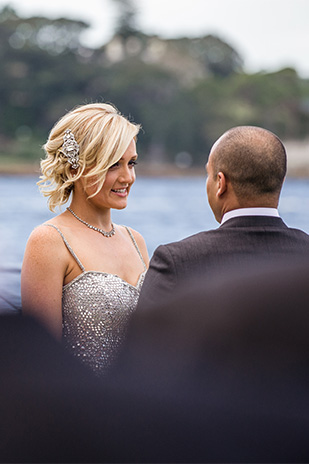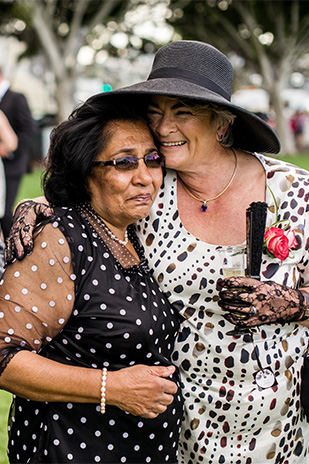 The ceremony took place at Hickson Road Reserve in Sydney. "We didn't realise getting married in public would attract so much attention!" says Tiffany.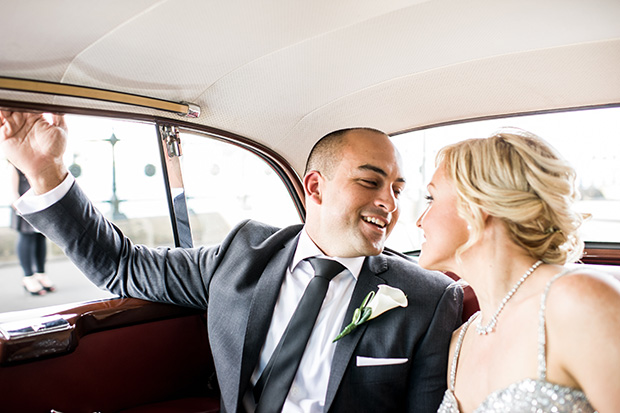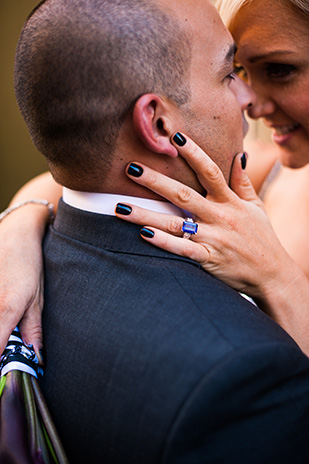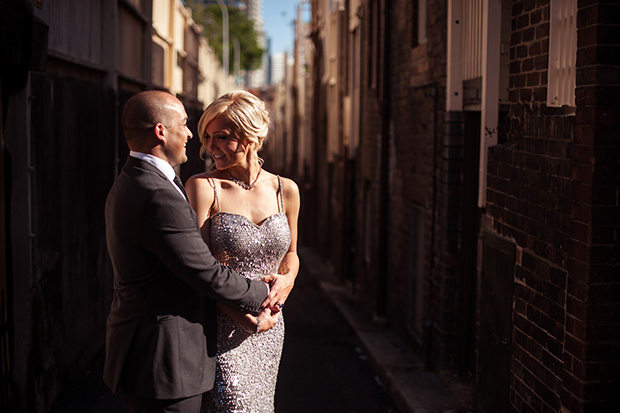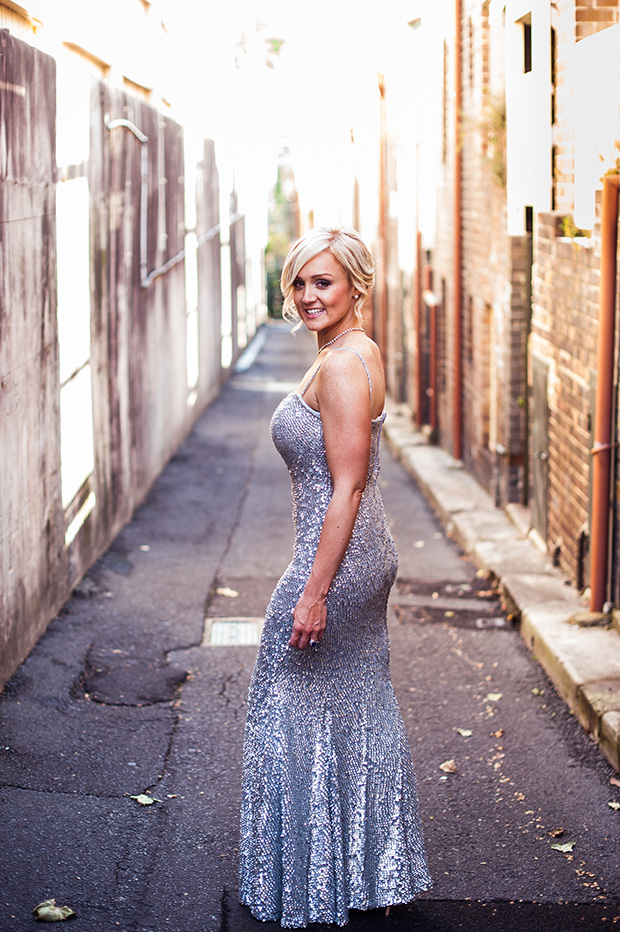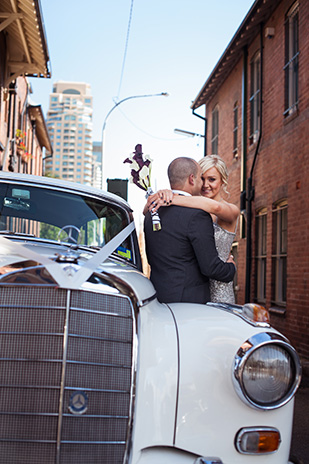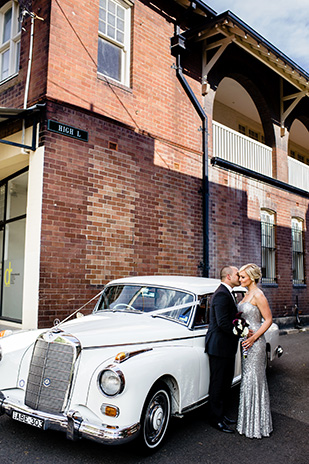 The 1950s classic Mercedes Benz by InStar Wedding Cars was "wonderful surprise" by the bride's parents.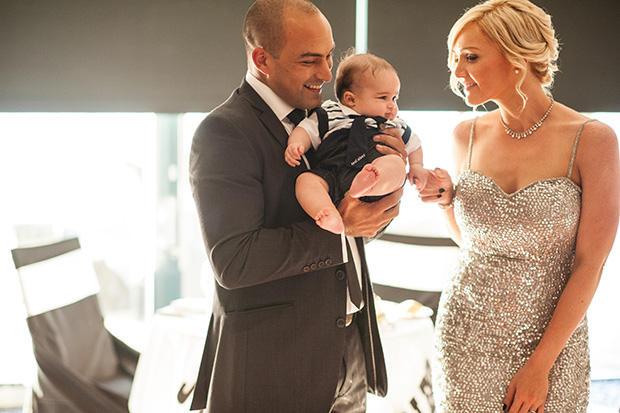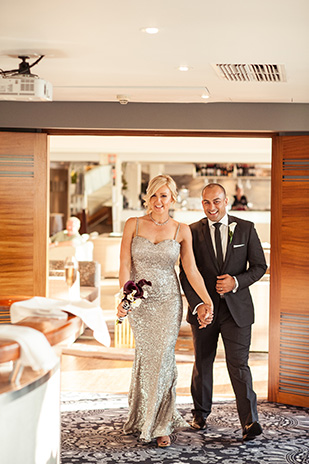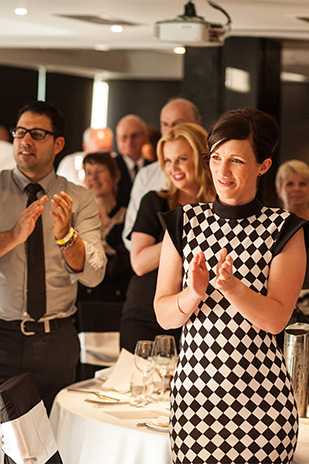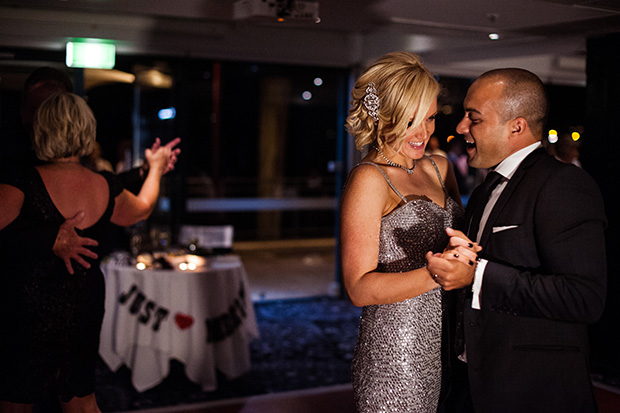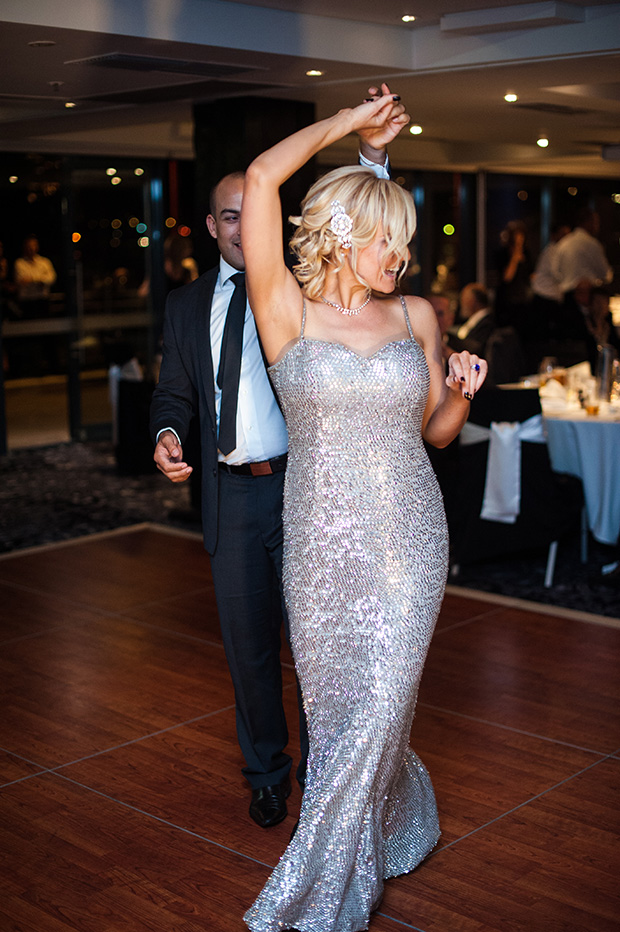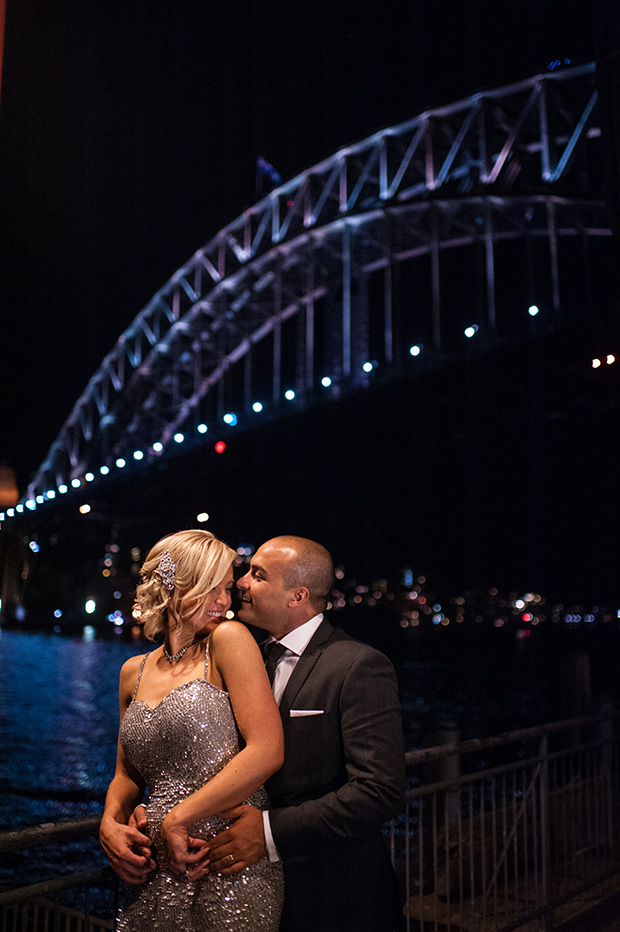 Of photographers, T-One Image, Tiffany says, "We wanted a candid style of photography which is what T-One do. We are not the most comfortable in front of the camera," she says.
Photos courtesy of T-One Image.