"You had better say yes" were the five words James Wardle spoke when proposing to his girlfriend of 10 years, Zara Black.
Zara describes James as a man of few words but says the ring he had carefully designed spoke volumes. "I could see every little bit of thought and care he had taken when collaborating with my truly talented friend Anny of Mavro jewellery," praises Zara.
James says Zara had "particular" taste so he wanted to make sure it was the perfect design. "[Anny and I] managed to work together to get the exact details of a perfect engagement [ring] and pulled it off beautifully without Zara knowing a thing," says James. "Needless to say Zara was amazed at how gorgeous the ring turned out."
Zara's unique choice of wedding dress was also a custom-make, created in collaboration with her fashion-savvy friend. "One of my best friends Marc, who was also part of my bridal party, is an amazing fashion designer with his own label, Vale and Ward," explains Zara. "We spent countless hours searching for just the right combination of fabrics…the end result was something stitched with love."
The couple, both 31, were married at their picnic wedding on January 18, 2014 at Mirboo North in Victoria.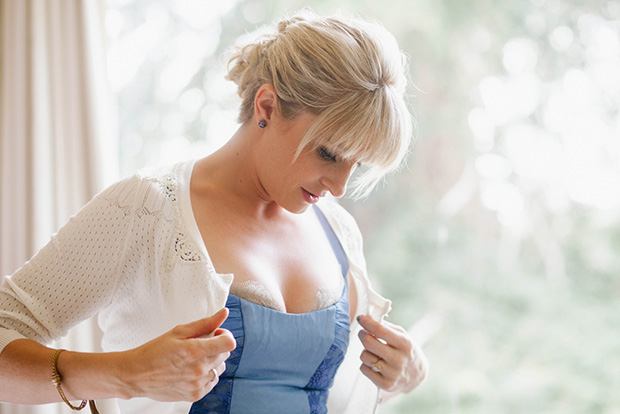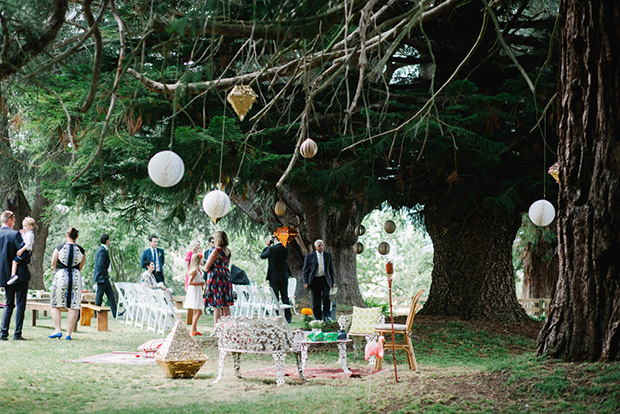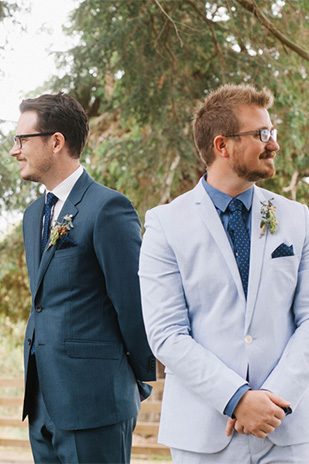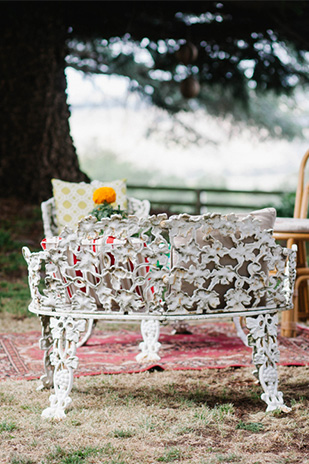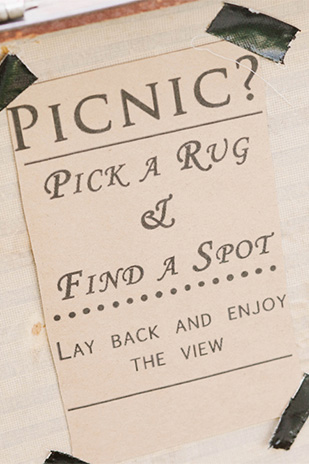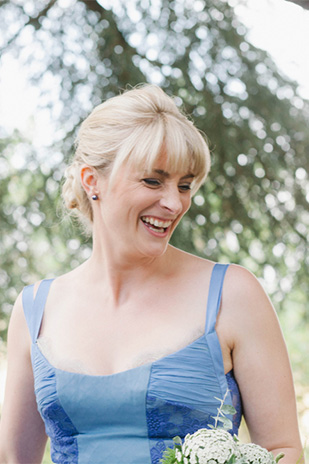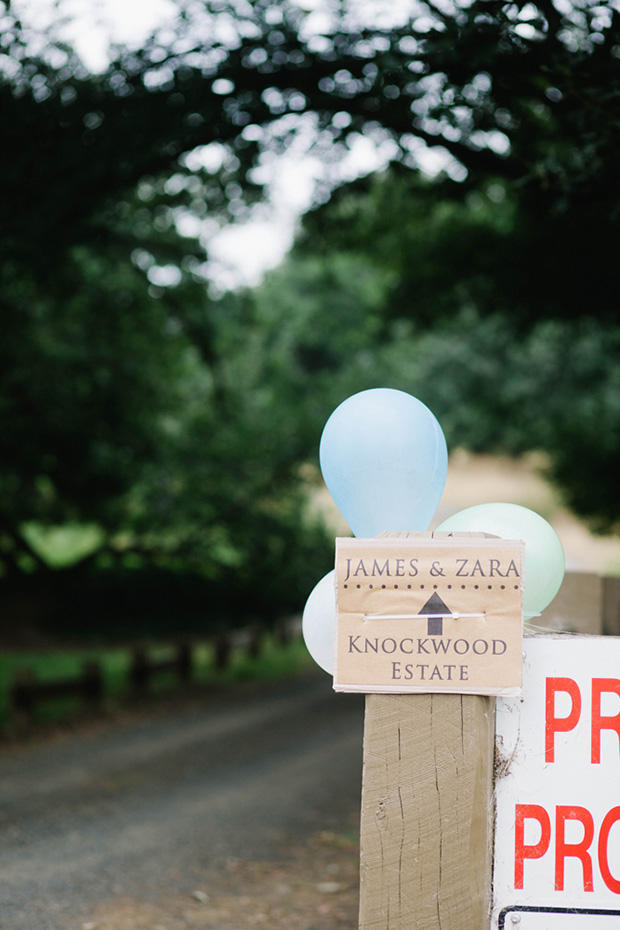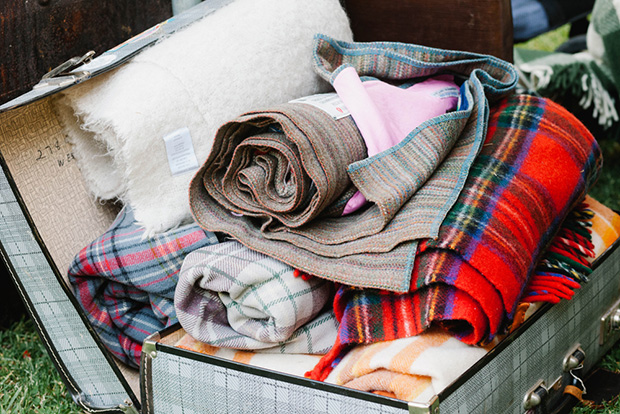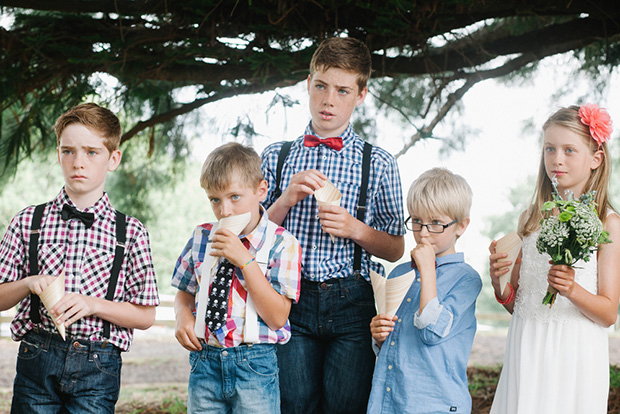 "All of my nieces and nephews were pretty keen to be involved [in the wedding]," says Zara. "I think the boys just really wanted to wear bow ties and braces."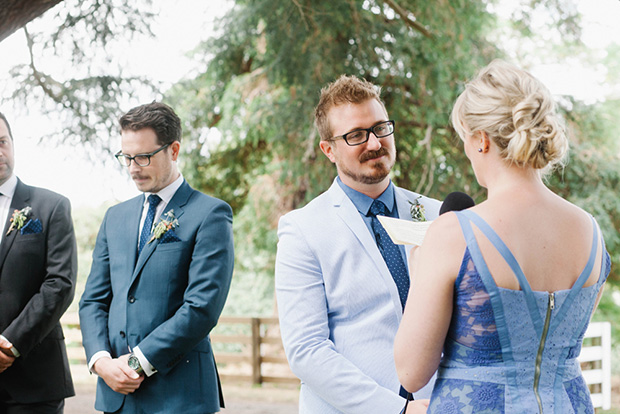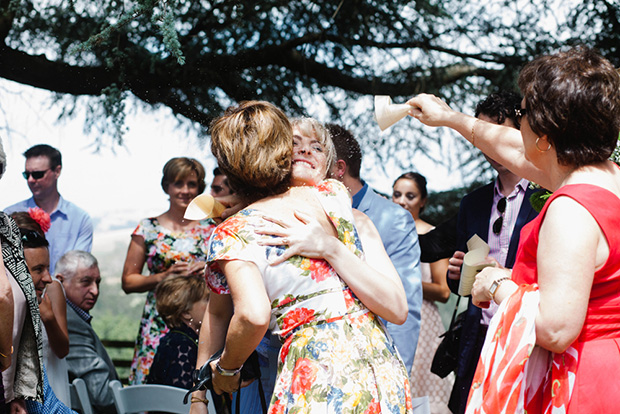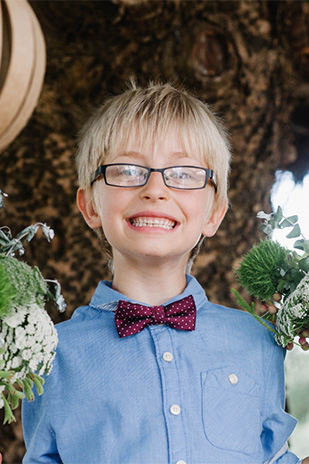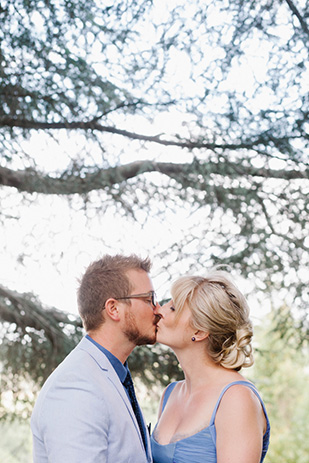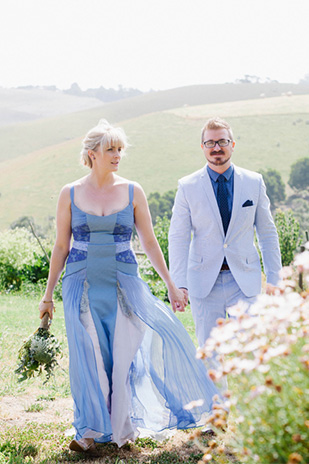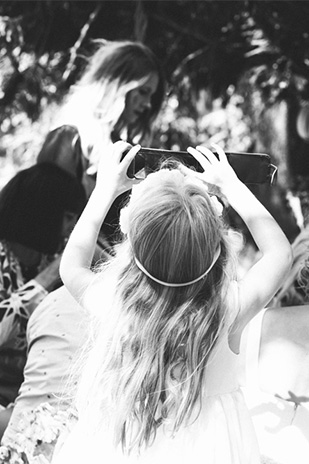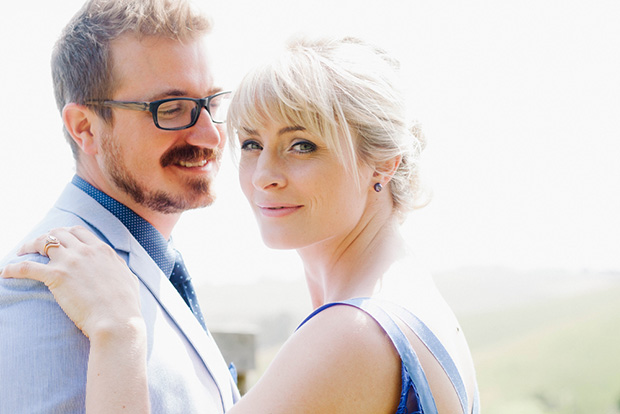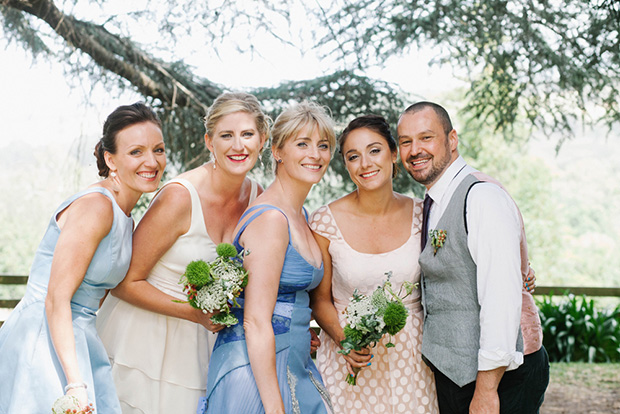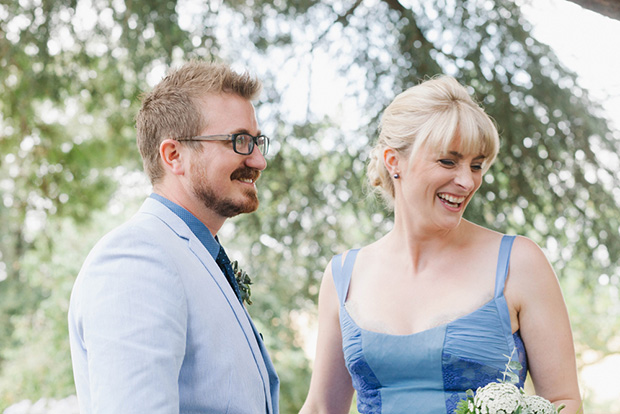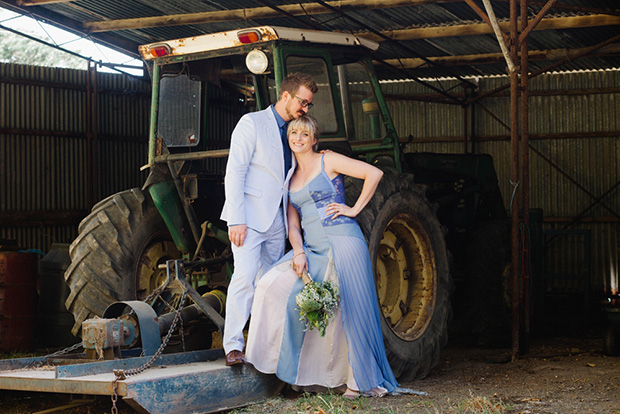 Knockwood Estate in Berry's Creek was the ideal backdrop for the couple's country-style photos. "Knockwood Estate's history goes back to the 1800s when Francis Moss used the area as a tree nursery for a variety of European Oaks and Elms," explains Zara.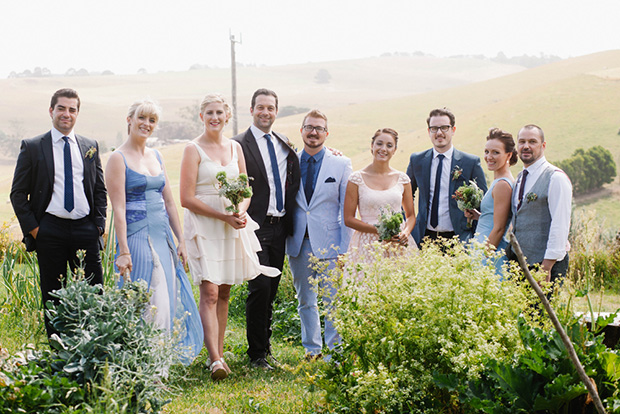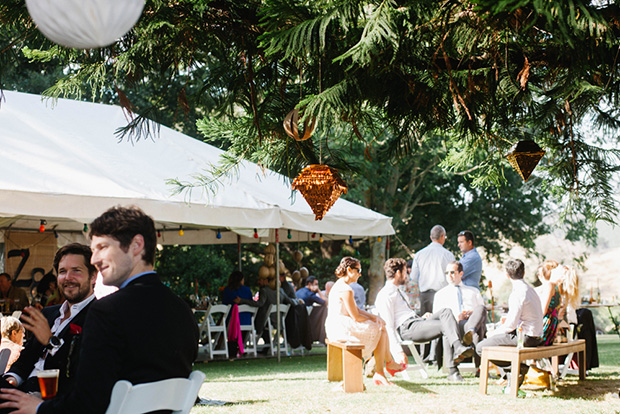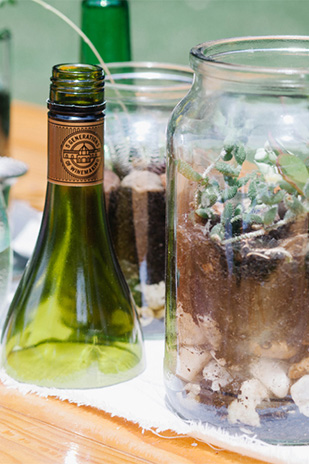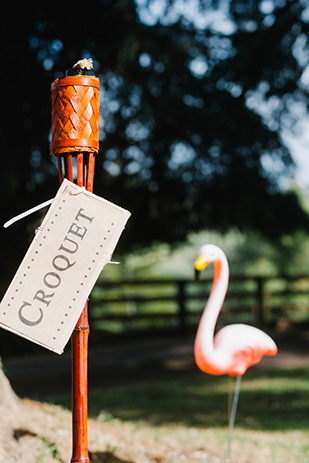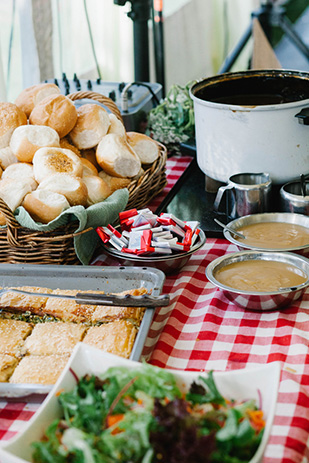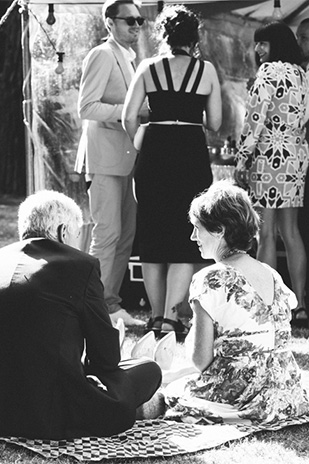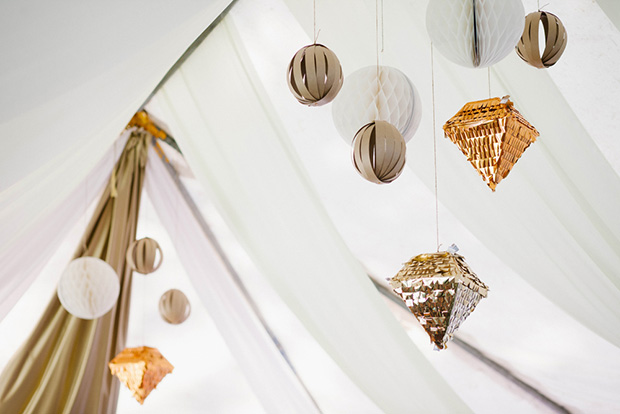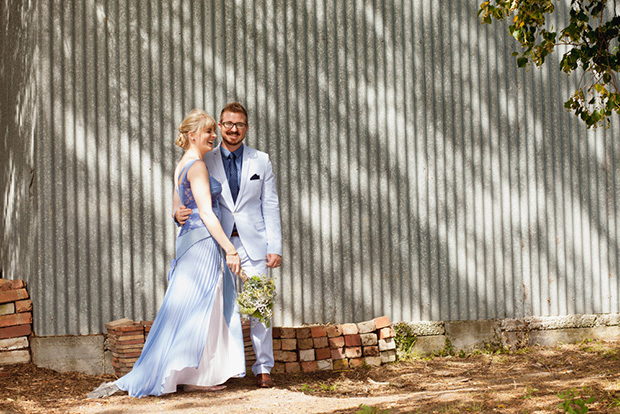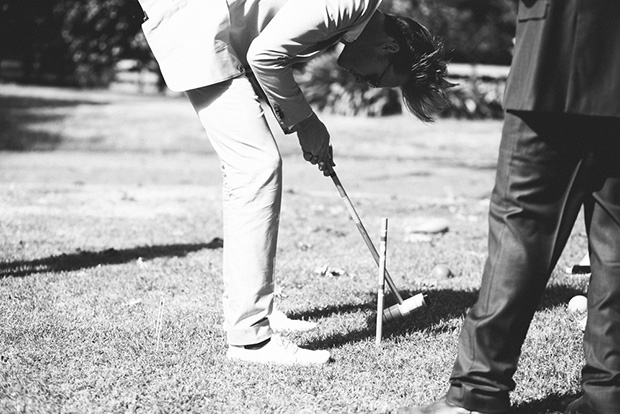 James says the pair wanted to create a relaxed occasion for their 96 guests. "Our aim for the day was to provide a relaxed, country carnival atmosphere for our guests that we could join in with."
Photos courtesy of Josephine Lee Photography.