On their seventh anniversary as a couple, young lovers Vanessa Fodor and Eli Shem-Tov married under the peaceful greenery along Parramatta River.
Vanessa, 27, and Eli, 25, opted for a relaxed atmosphere at Sydney's Parramatta Park, inviting only 58 guests to their intimate wedding on October 26, 2013. "We wanted to have a relaxed atmosphere, so we had the ceremony and reception at the same location," explains Vanessa.
They exchanged vows in a rustic setting with the trees creating a natural aisle, and scattered chairs invoking a less structured feel. "The quiet location enabled the guests to relax and enjoy the scenery," says Vanessa.
The bride spent countless hours using DIY techniques to build an event that truly reflected her and her groom. "We decorated the reception [held at Parramatta Park Café and Event Centre] ourselves the whole week beforehand, says Vanessa. "I felt the need to give a part of myself and make it really personal."
An earthy feel dominated the decorating with nuts scattered on the reception tables along with cloves, purple glitter and lemon ribbon. Vanessa made everything from the ring pillow, thumbprint tree and ceremony programs to the bombonniere, table seating chart and menu.
"I originally wanted a vintage themed wedding," she says, "but couldn't get a grip on it entirely and didn't feel it reflected us completely. So I started collecting jars, drying lavender and making paper doily cones to get a feel for it…I used a lot of hessian material and that tended to be part of our theme in the end!"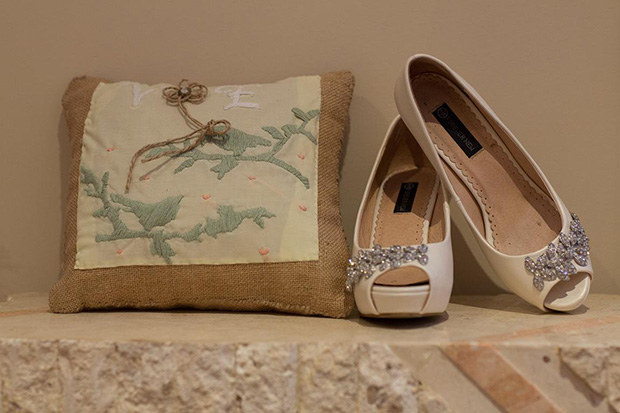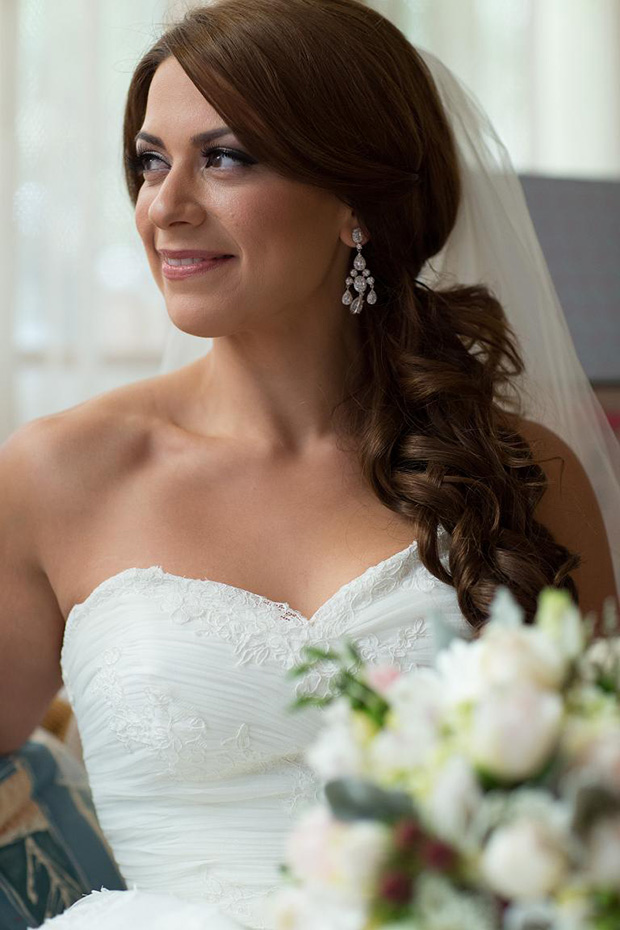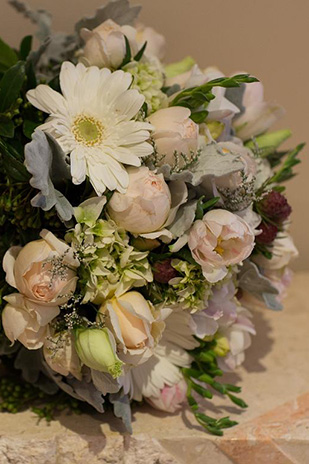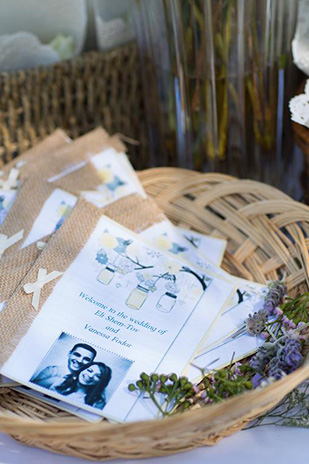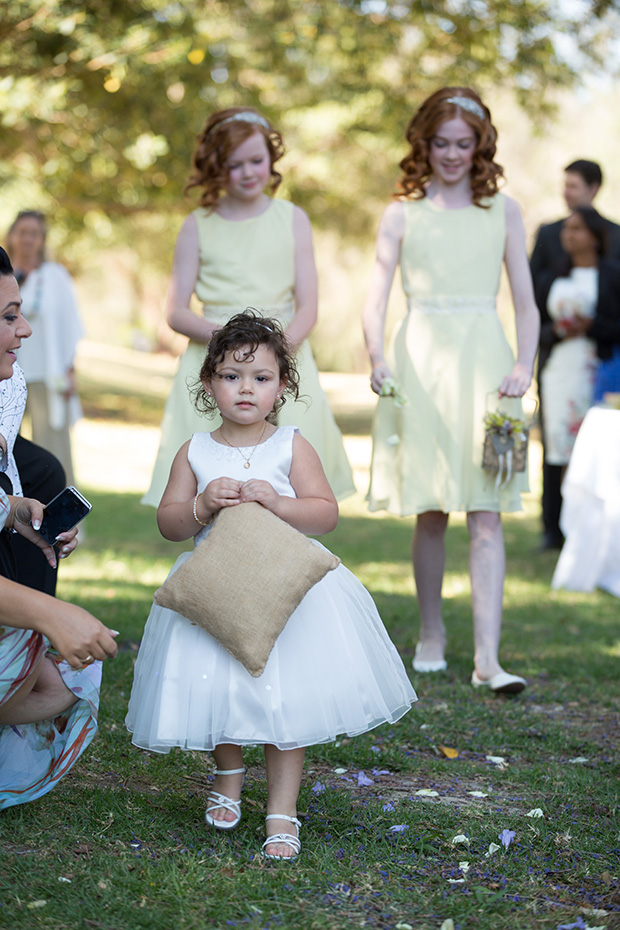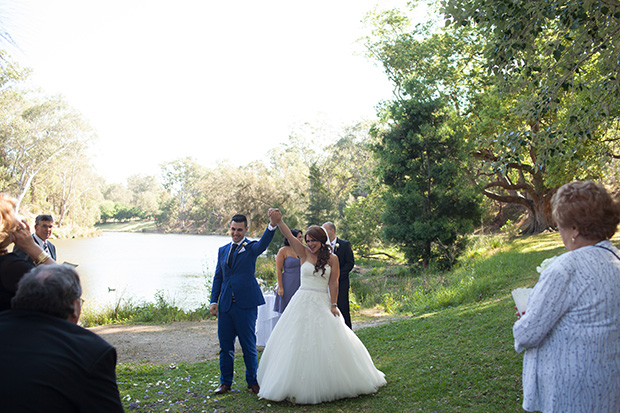 Vanessa used online shopping as a tool to choose her Peter Trends wedding gown. "I didn't want to trawl through dress shops and make appointments, so looking online made it a lot easier." She found her dream dress at Sydney bridal boutique, A Bride's Blessing.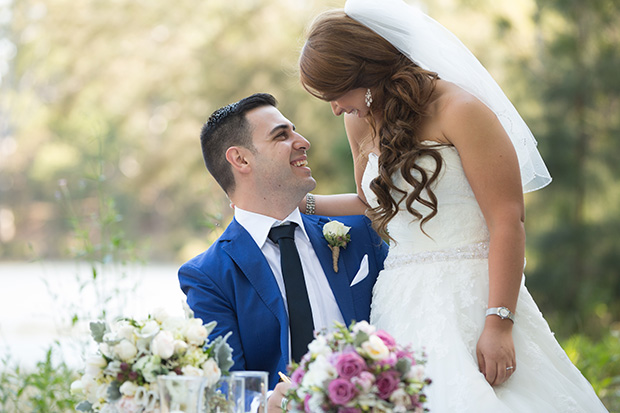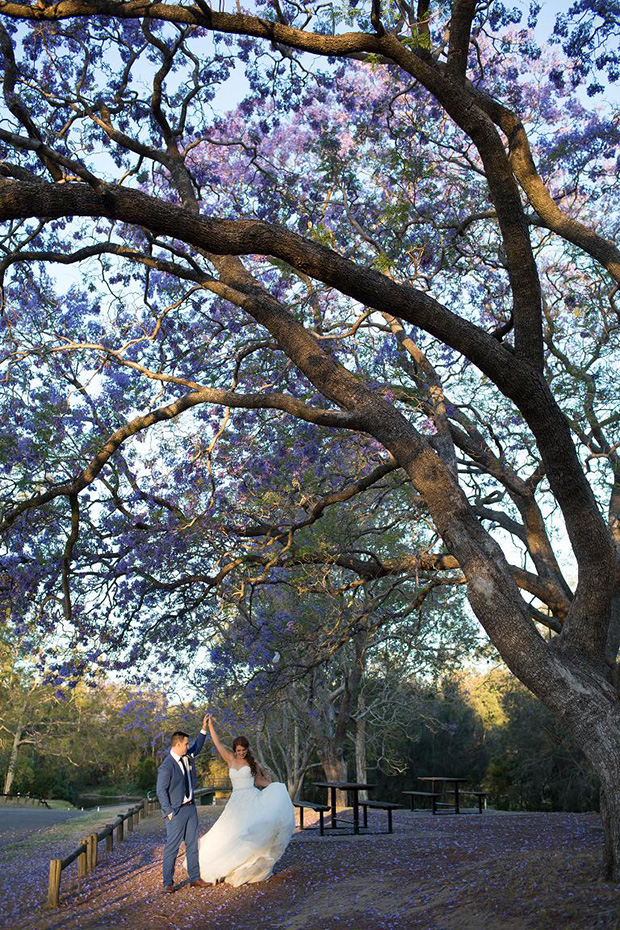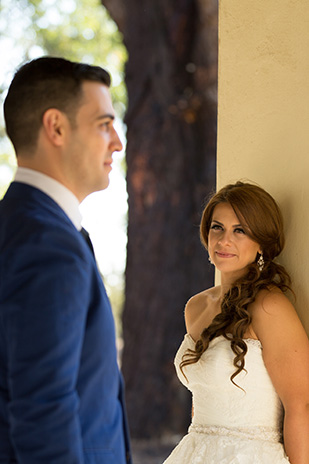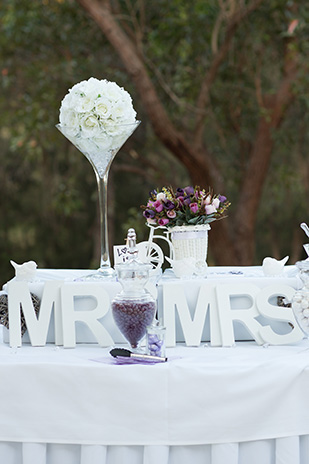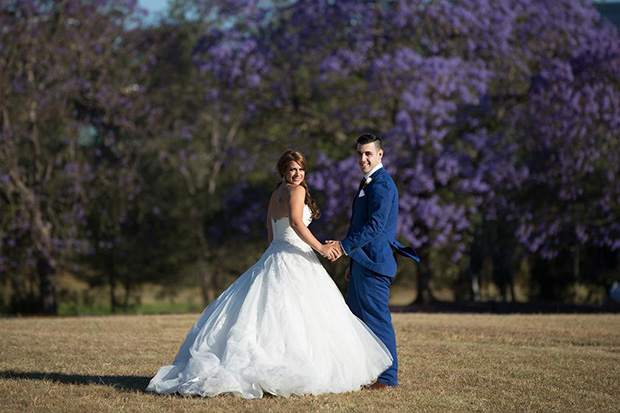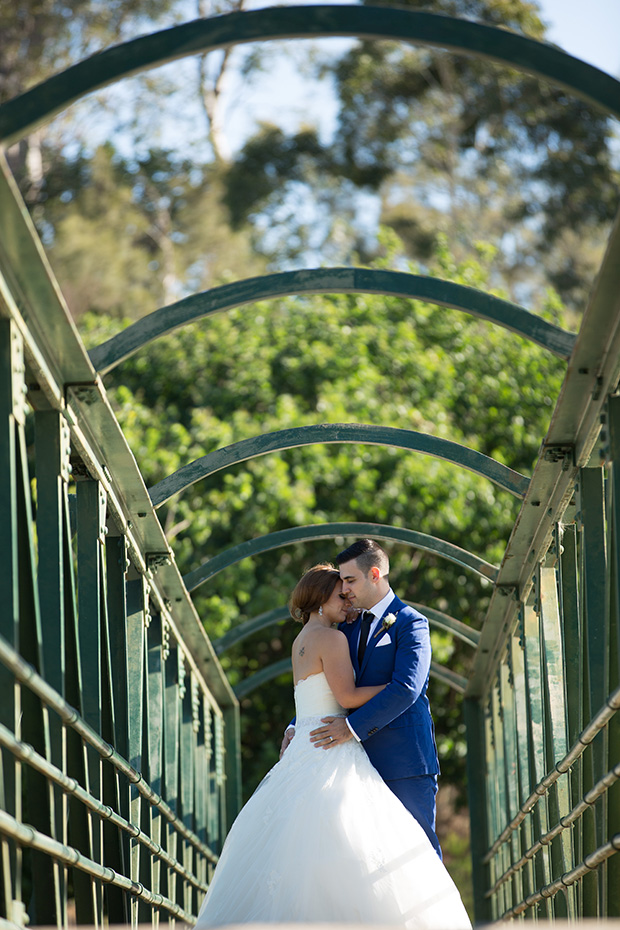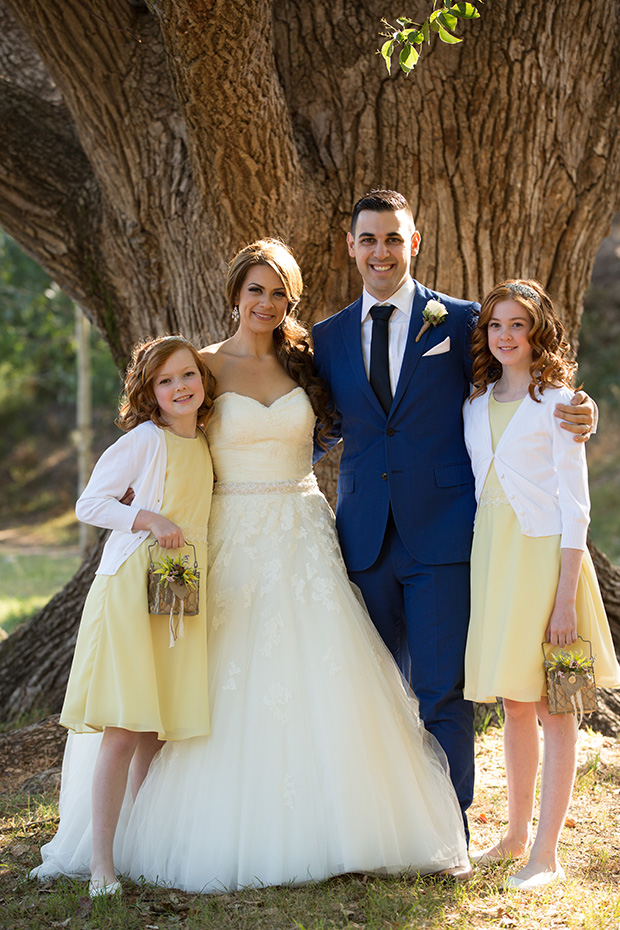 Vanessa and Eli's flower girls were given baskets of lavender and cream petals to spread down the aisle.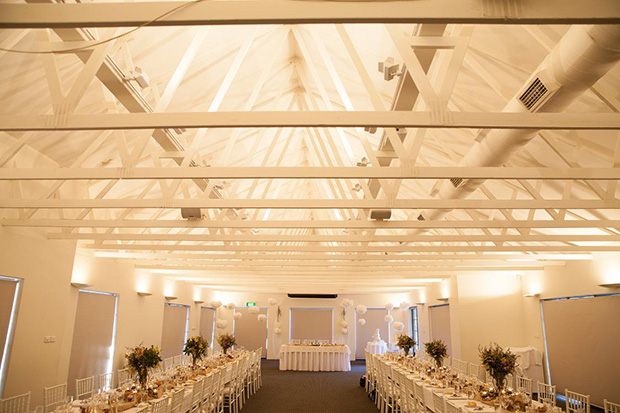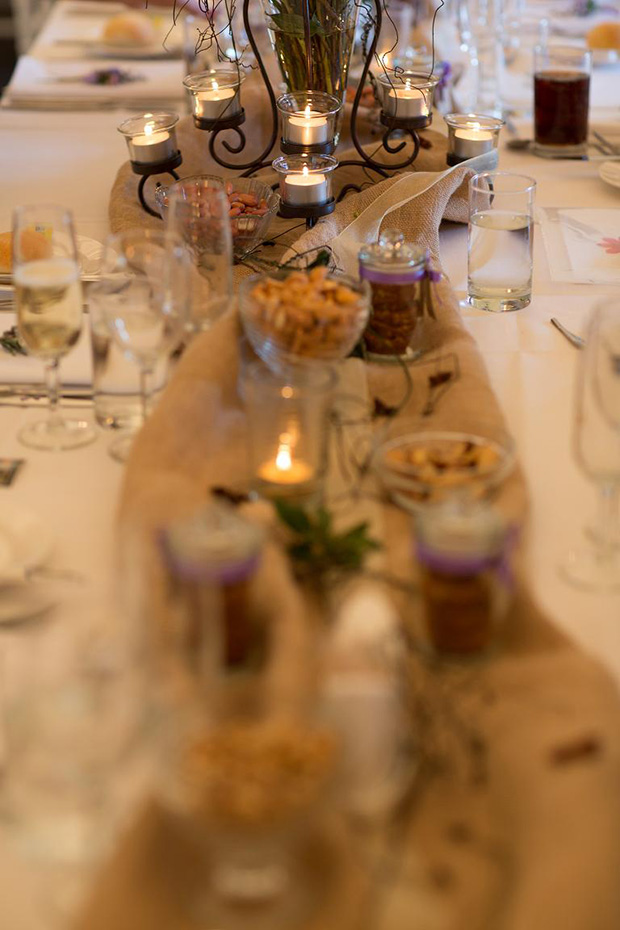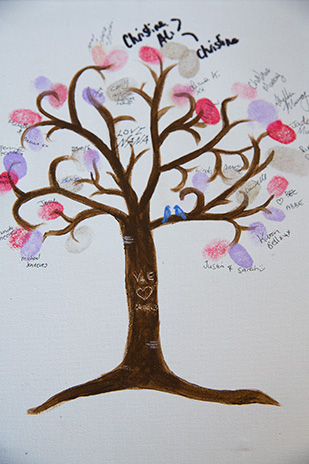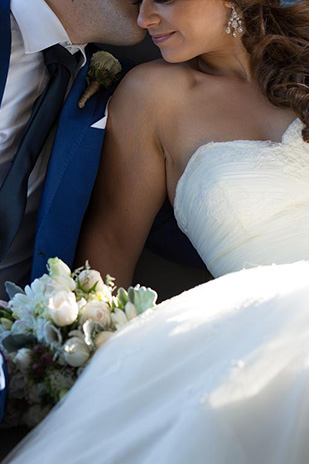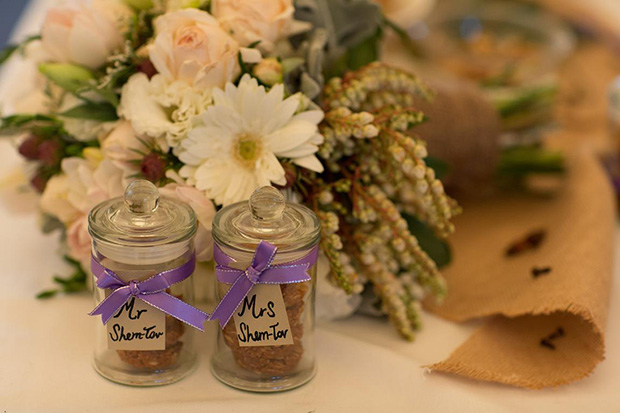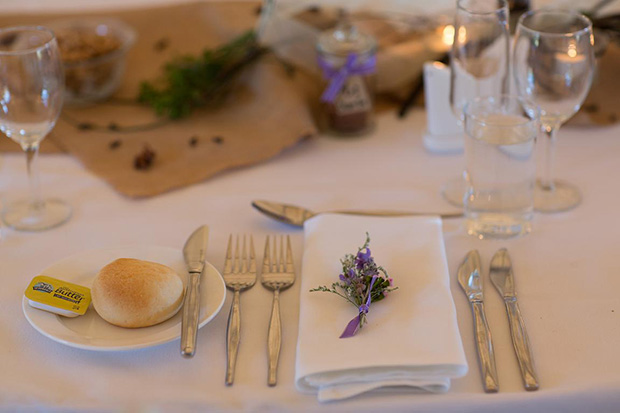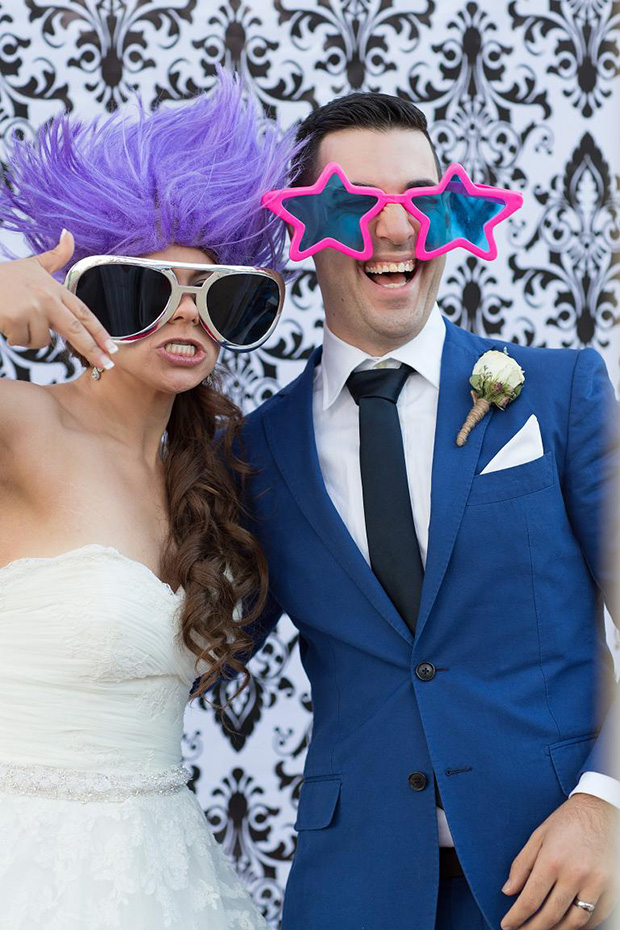 Vanessa's mum surprised the pair with a photobooth. "She knew I wanted to have one but with our budget we couldn't afford it. We were able to get pictures of all the guests having a fantastic time!" smiles Vanessa.
Photos courtesy of Dreamlife Photos & Video.