The excitement was palpable. When Tenae House and Brett Fowler entered into Channel Seven's Sunrise competition, Get Hitched on Hamilton Island – and won! – they, and most of the rural Tasmanian town Smithton were jumping out of their skin.
"It was the most exciting time of our lives!" says Tenae. Everyone was so happy for us and we'd never won anything before. What a beautiful way to start our married life."
"Whilst we did still have to pay for the dresses, suits, rings, entertainment and other expenses, it was more amazing than any wedding we could have ever afforded… [which] probably would have been a beach wedding and a barbecue in the back yard."
Forty-five ecstatic friends and family travelled with the lucky pair for their Hamilton Island wedding, arriving two days earlier to enjoy some of the island's attractions – go karting, extreme jet boating and cuddling koalas.
"It was so much fun the whole time we were there," beams Tenae. "Like a massive family party."
Whilst theirs was an intimate crew, the nuptials – conducted by ex-Perfect Match host Greg Evans – were witnessed by millions, aired on the network's morning program at 8am. Hosts Kochie and Sam were there – they even signed the marriage certificate – and later the crowd was energised by pop/hip-hop duo MKTO to their upbeat hit 'Classic.'
Tenae says, "Our little rural town where we have lived for most of our lives all got to sit at home and watch our wedding and it was great that they all felt like they were there with us on the day. It was a special moment for our little town and one that not many of us will ever forget."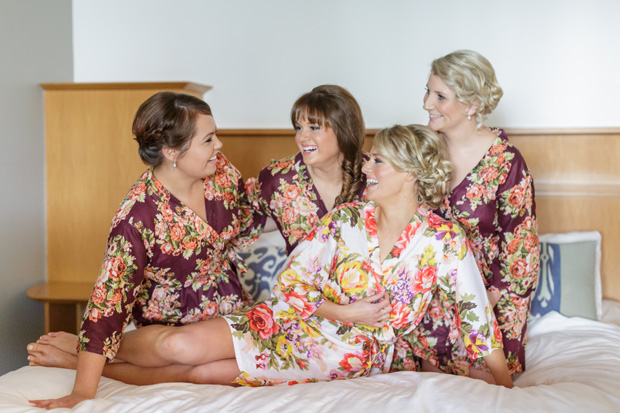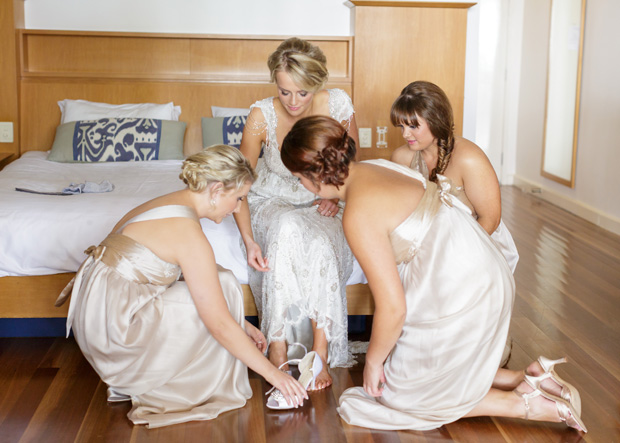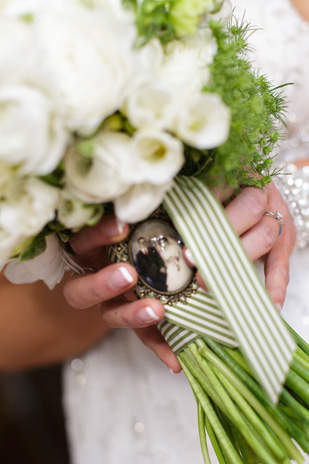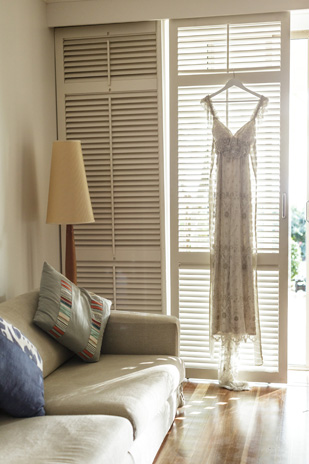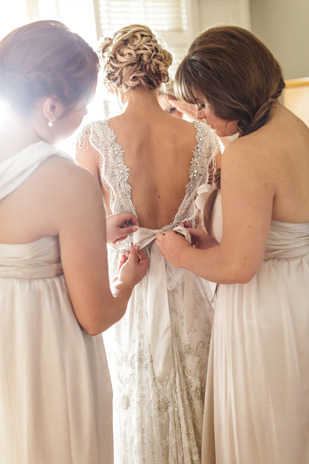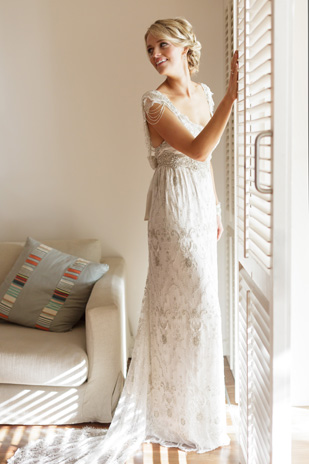 Melbourne designer Anna Campbell was chosen for her feminine style, a beaded lace made-to-measure gown for Tenae and graceful one-shoulder evening gowns in blush for the bridesmaids.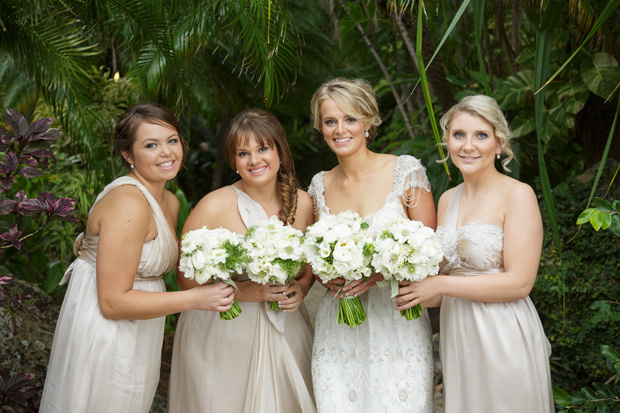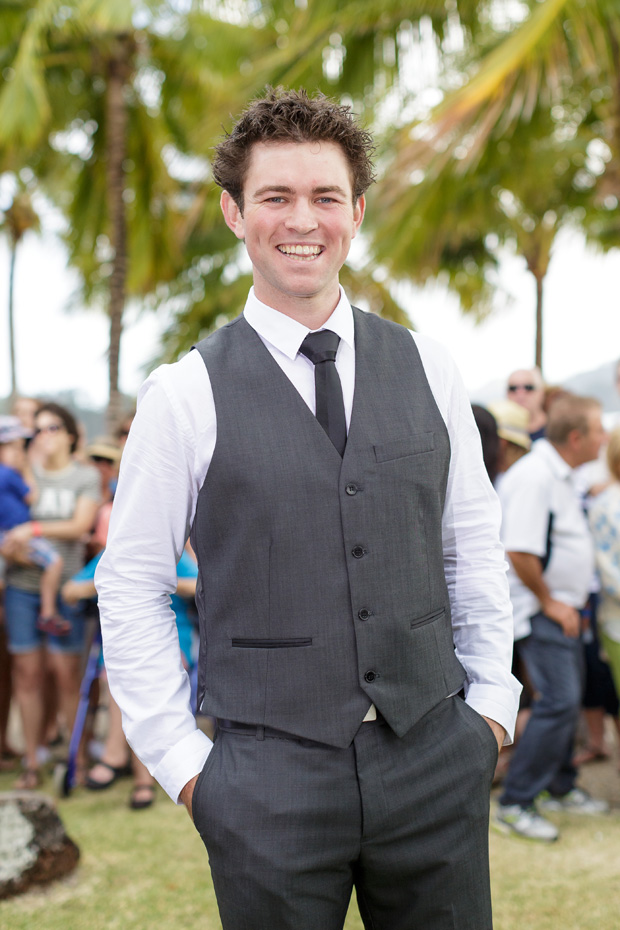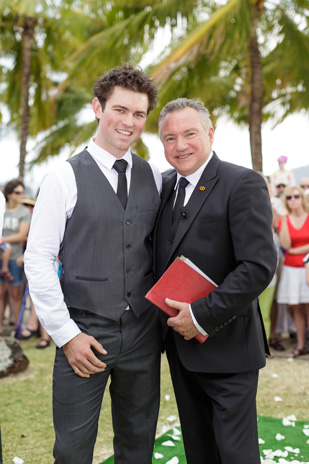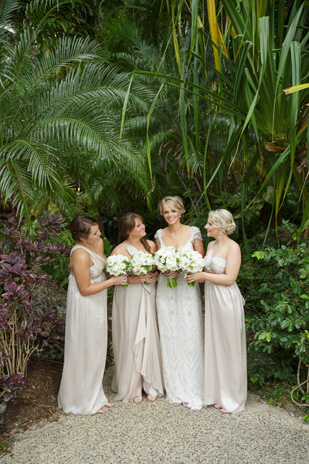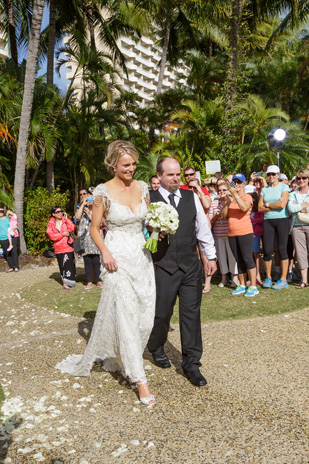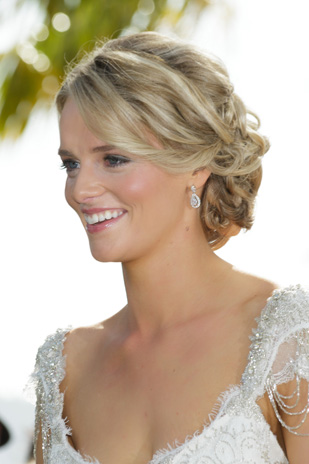 "I got out of the car and he told me how beautiful I looked and how proud he was of me," says Tenae of her dear dad who raised her by himself from when she was just one year old. "I cried a lot of happy tears."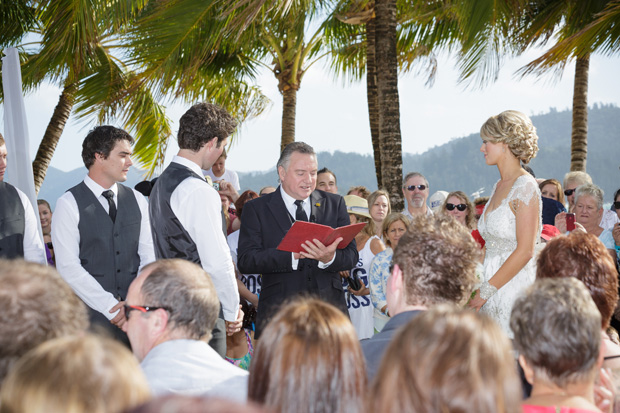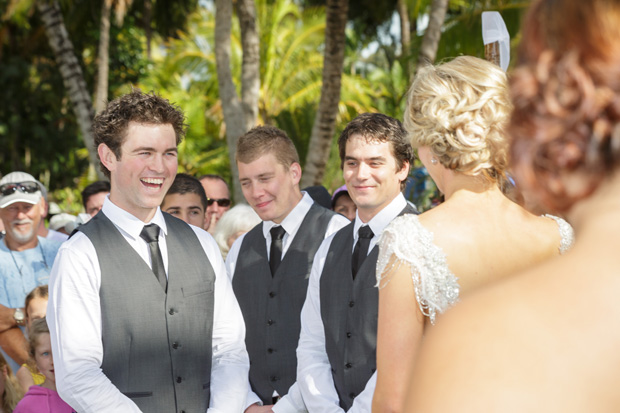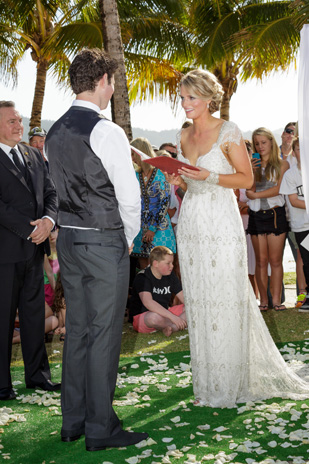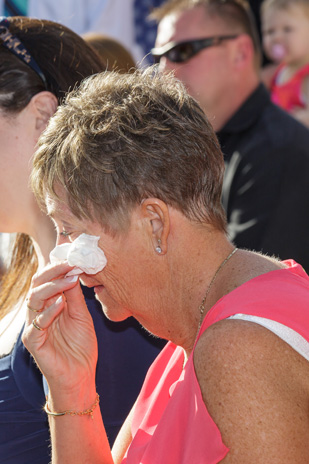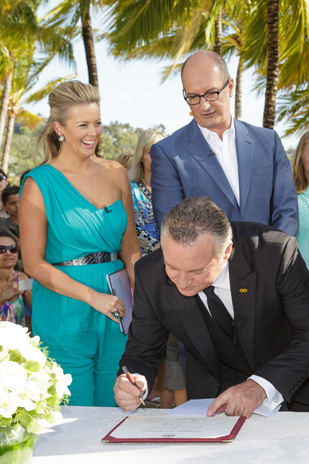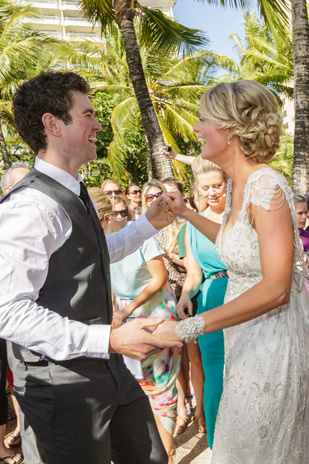 Tenae recalls one of the more memorable parts of the day: "When the bridesmaids and I were waiting behind the tropical garden to walk down the aisle there was a downpour of rain, everyone ran for the umbrellas and everything went quiet. They were counting down from 30 seconds until the music started and the first bridesmaid was to walk out. With nine seconds to go, the clouds parted and the winds stopped… it still gives me chills up my spine when I think about it now, someone was definitely watching over us that day."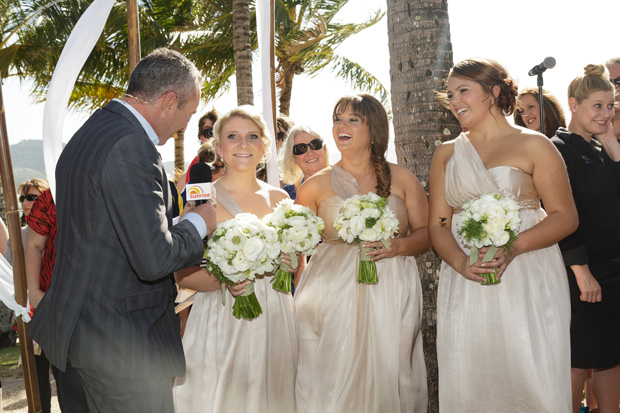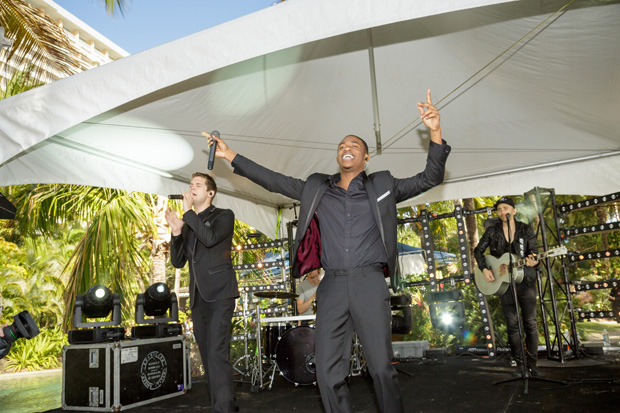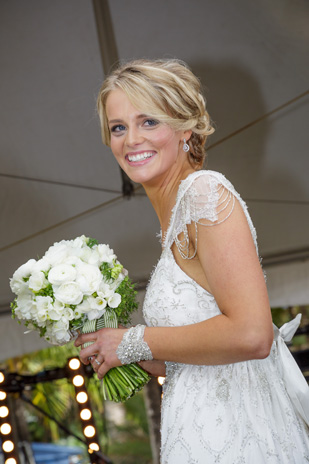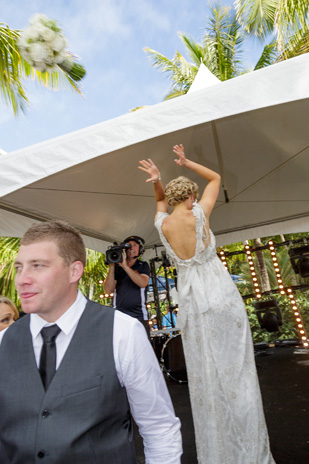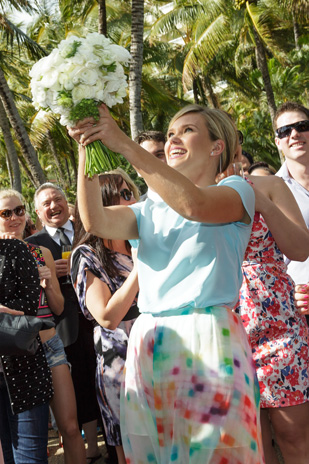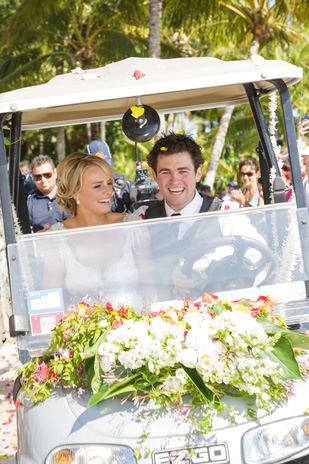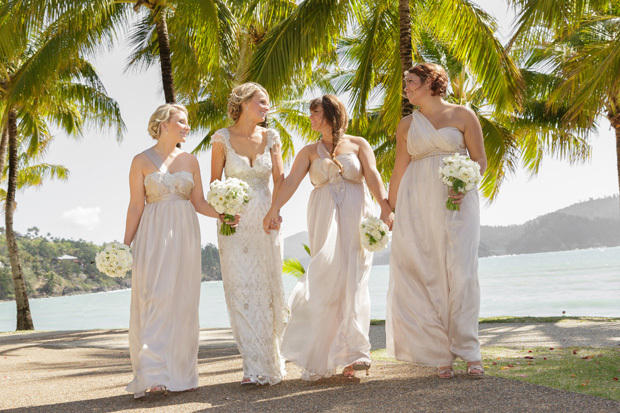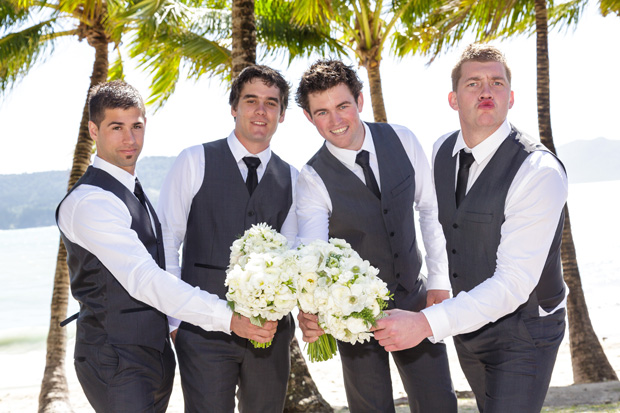 Brett and his groomsmen scrubbed up beautifully in charcoal outfits from Roger David.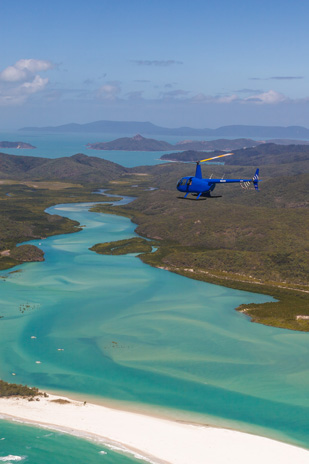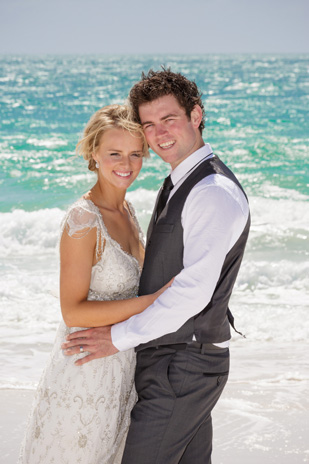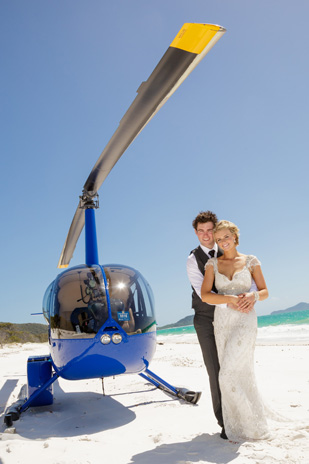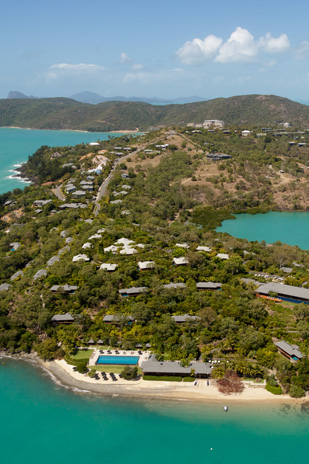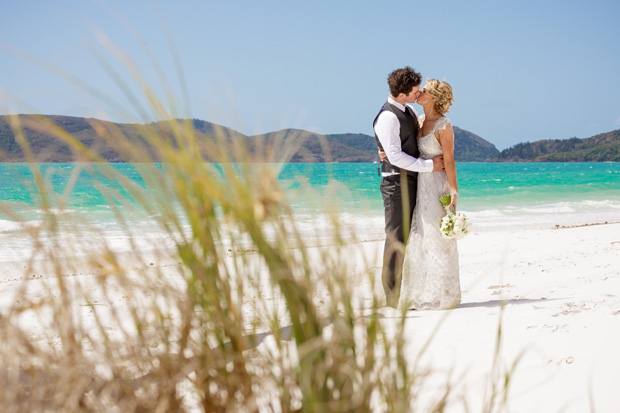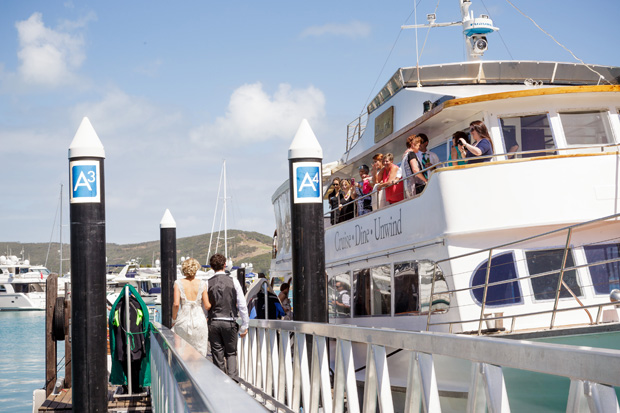 Once the fanfare of exchanging vows on national television was over, the newlyweds and invited guests boarded a cruise ship for breakfast and a tour around the island. "Our wedding was a 8am in the morning," says Tenae, "but I wouldn't have done it any differently, we got to make a whole day of it."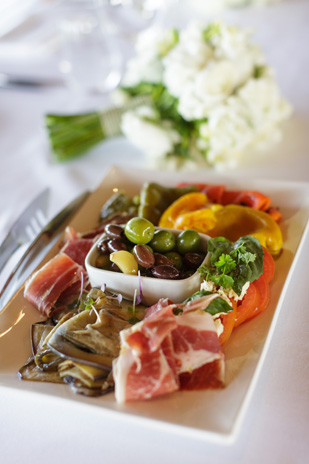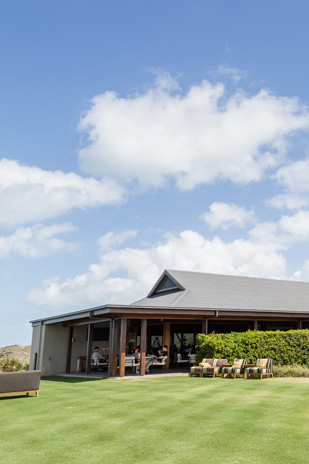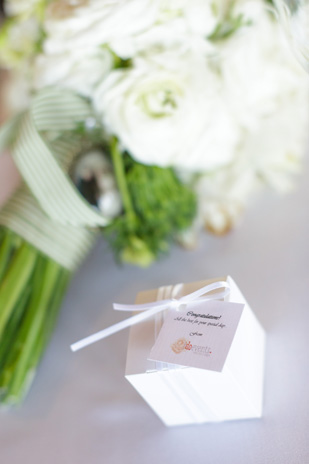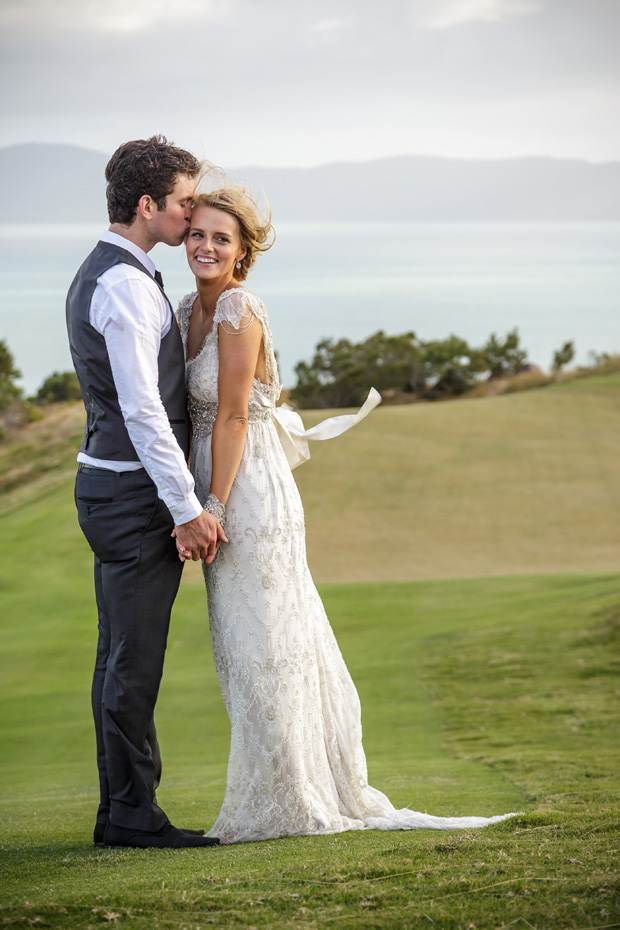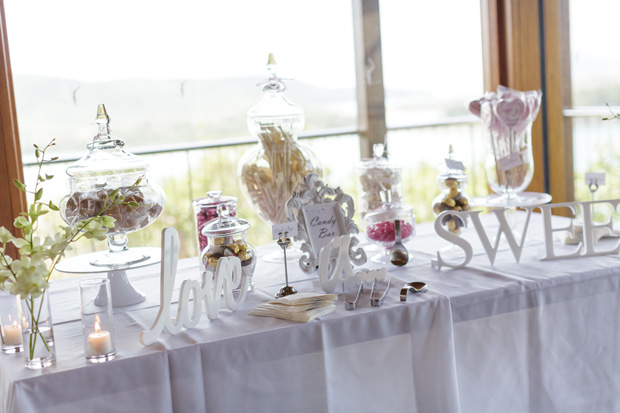 A sit-down wedding reception was held at Dent Island Golf Club afterward, "the food was amazing and the scenery magical," says Tenae. "We all had to keep pinching ourselves because it felt like a dream."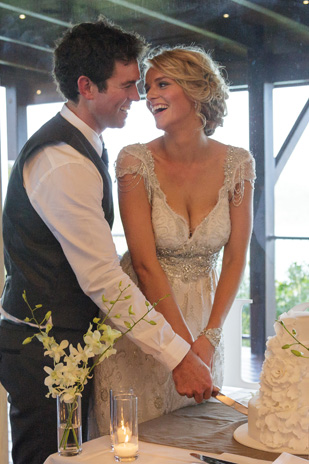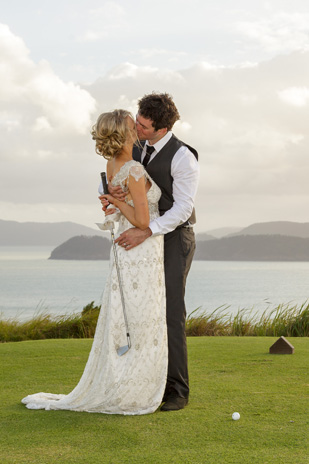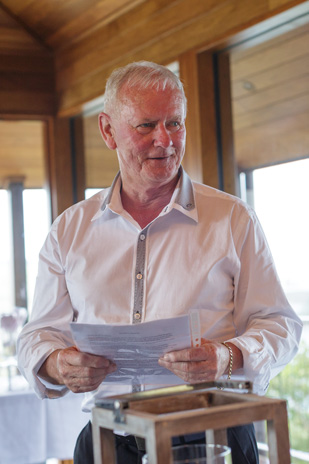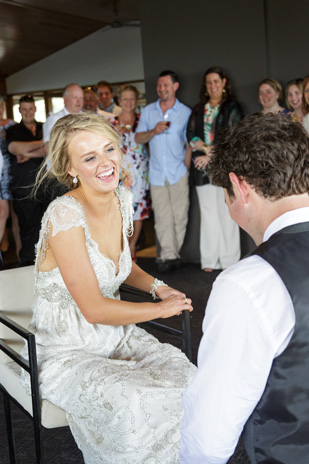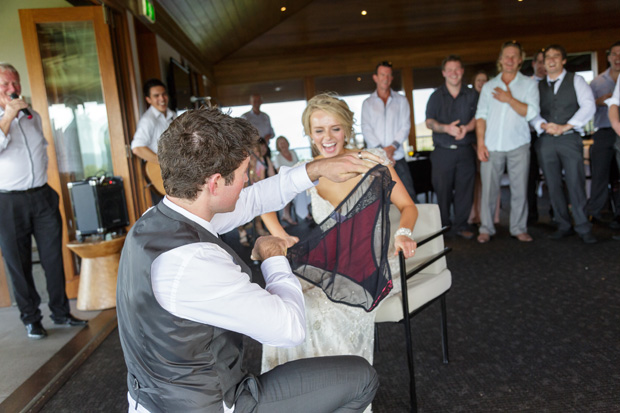 Photos courtesy of Hamilton Island Weddings.