It was the wedding of the decade and the year for Kelley Wilson and Jeremy Walker who married exactly 10 years after they first met on New Year's Eve.
The bride, 31, had always dreamed of a rustic wedding day so quickly set off two years of planning to create her vision. The couple were wed on the banks of the Murray River surrounded by 120 guests. "The lush green lawns and the river gums provided shade on a perfect 30-degree day," Kelley recalls.
A special moment for Kelley was seeing Jeremy, 36, shed a tear. "I walked down the aisle to the voice of Kelly Thomas singing live "It Feels Like Home to Me" and as I held back tears my proud father walked me down the rustic, hessian-lined aisle to Jeremy who was wiping back tears!" she says.
The pair's daughter Ivy was their beautiful flower girl at the December 31 event last year.
After the ceremony guests were treated to boozy punch or beer while listening to live country music on the river banks.
Kelley and Jeremy made a game out of guests having to find their place at the Rich River Golf Club reception. "To find their seat they had to find their face on the Polaroid photo board – some photos were so old – they all had a laugh about this."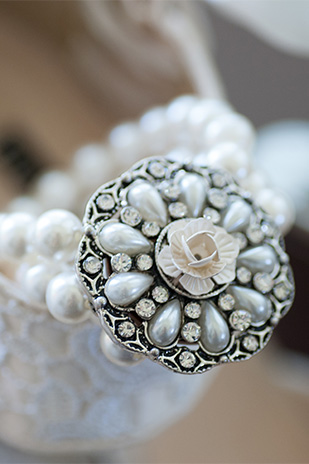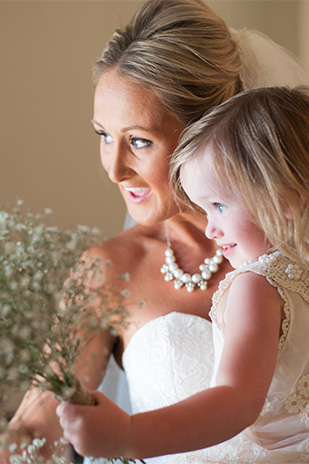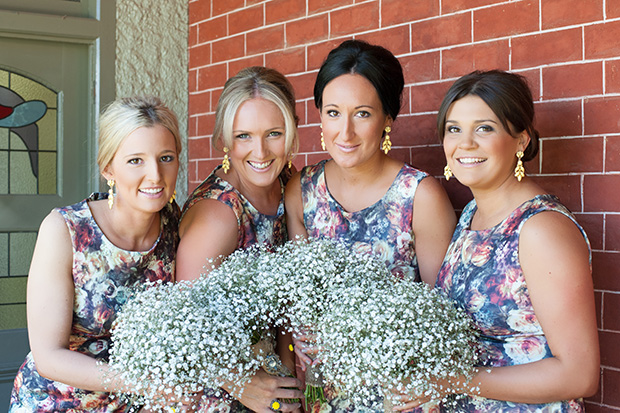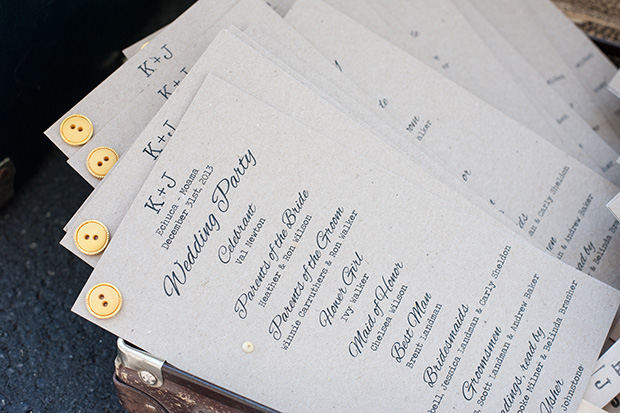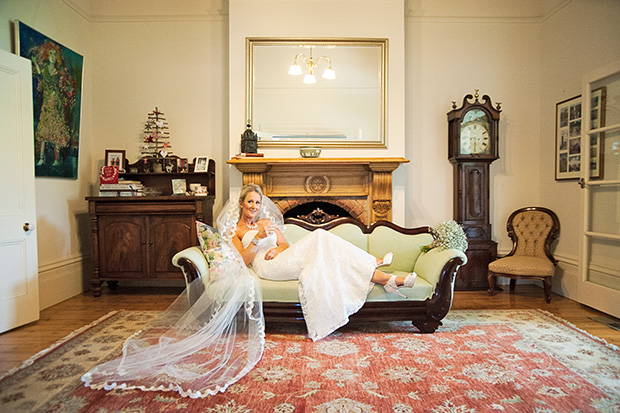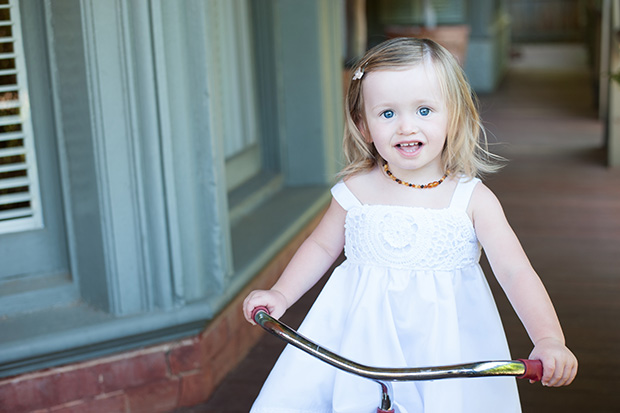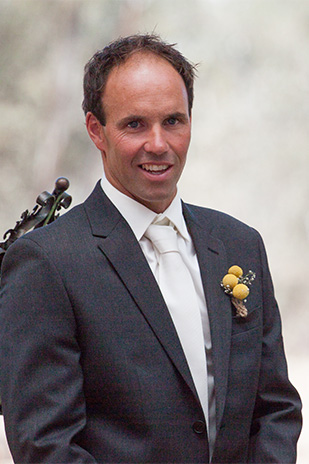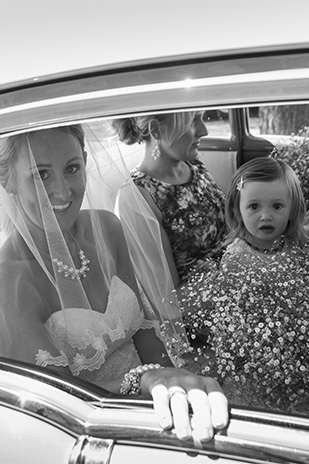 New Year's Eve isn't just when this couple were married, it was the night they met and the night they became engaged.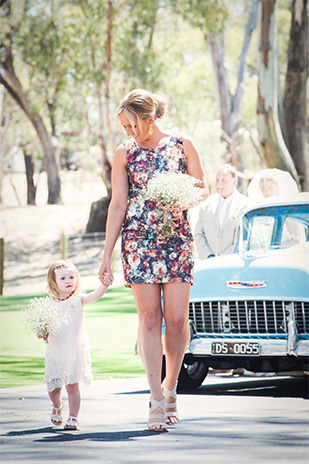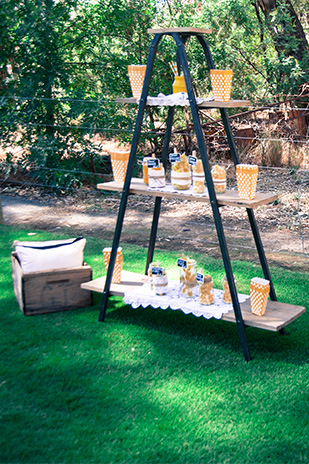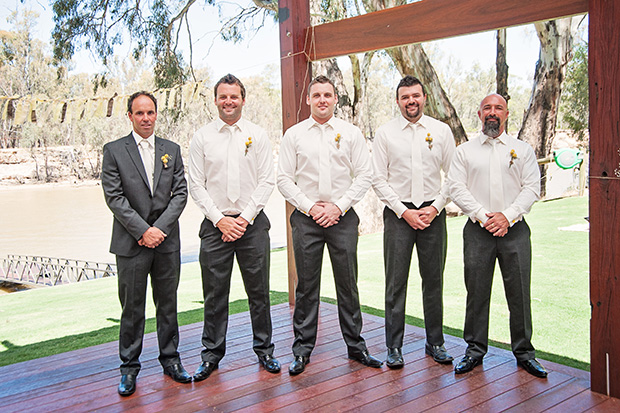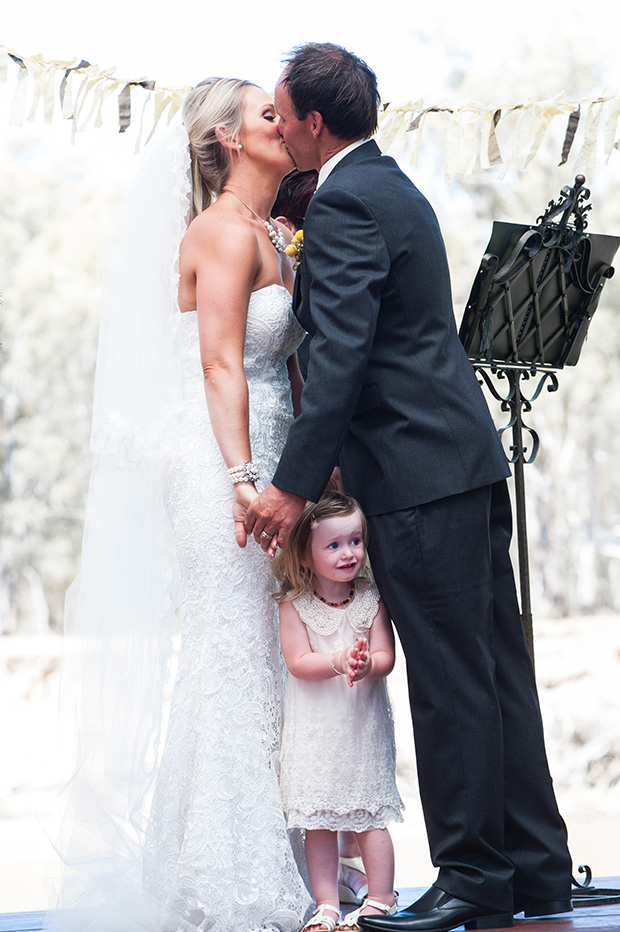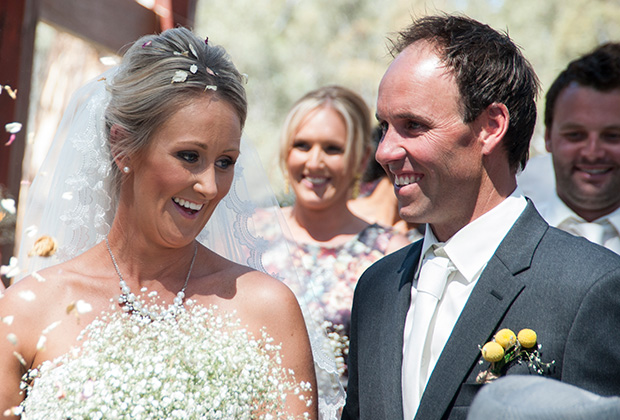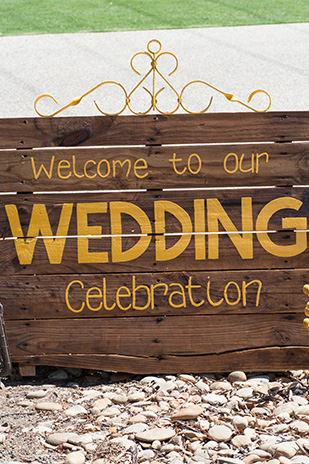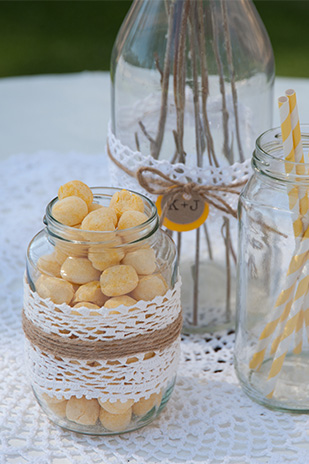 "I had always wished for a wedding with a rustic, vintage theme, so after two years of planning, it was the most amazing day," beams Kelley.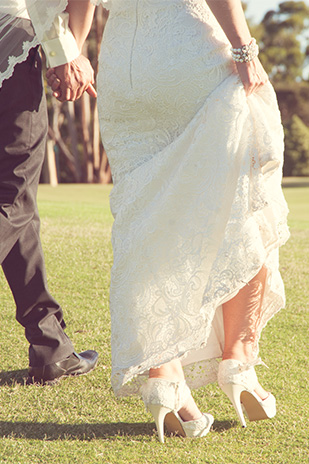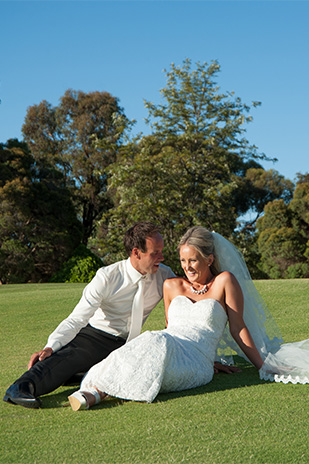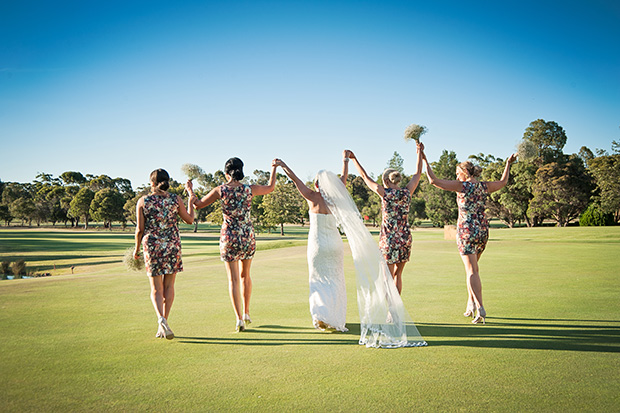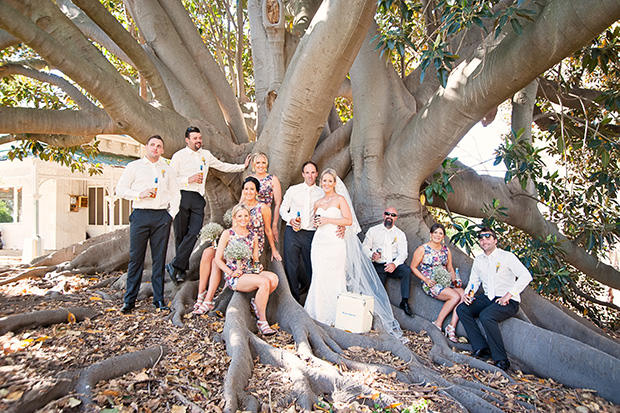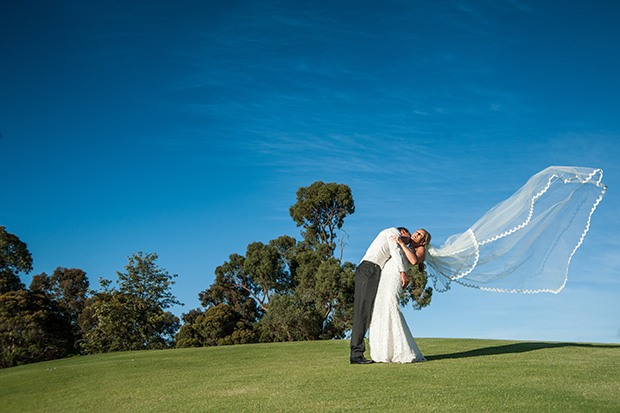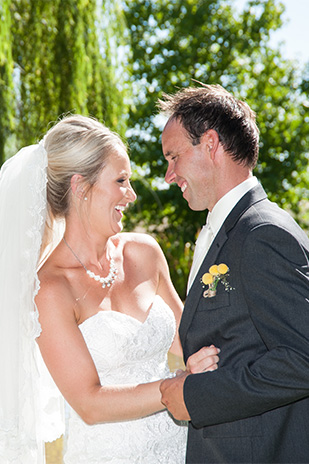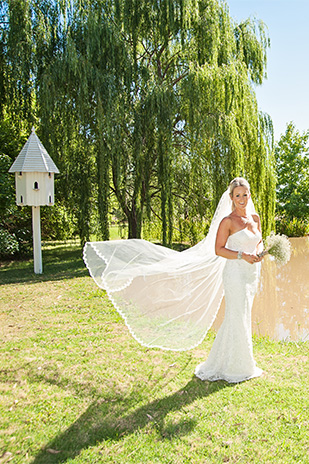 "I wore a lace vintage-inspired sweetheart strapless dress with a royal three-metre lace trimmed veil," says Kelley of her Bariano gown.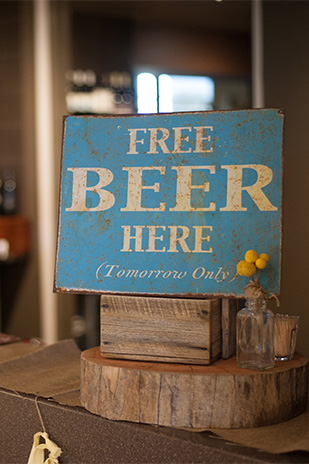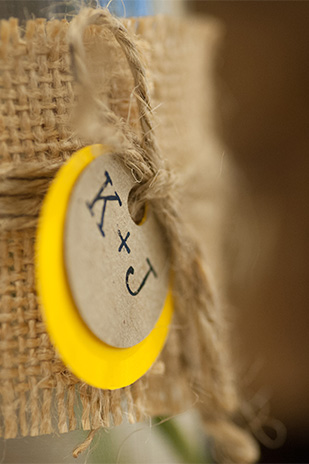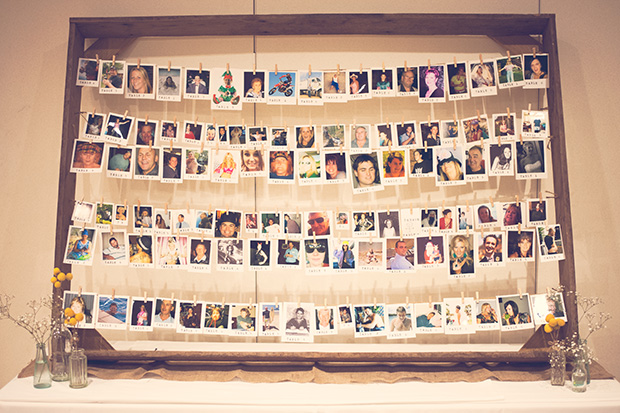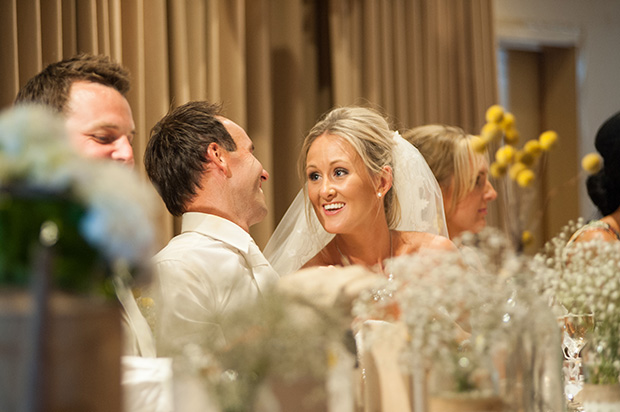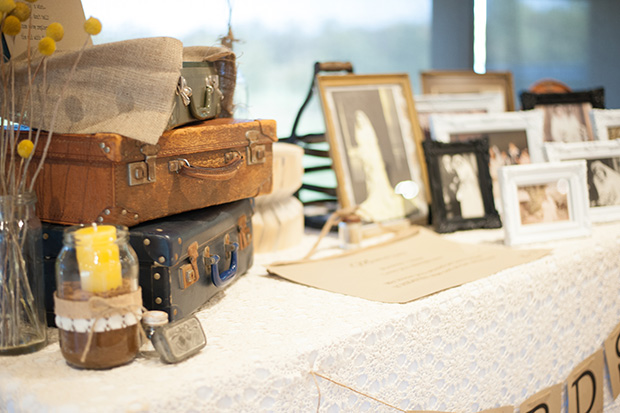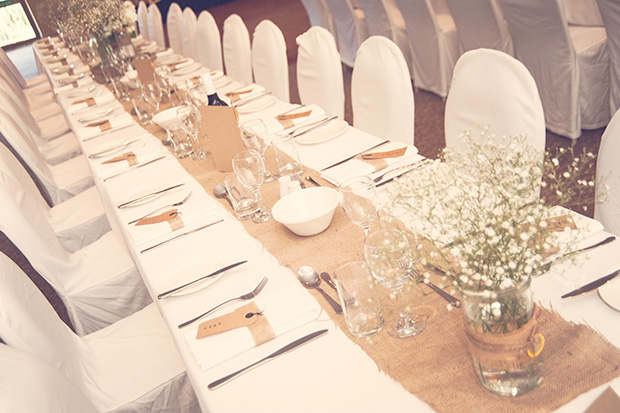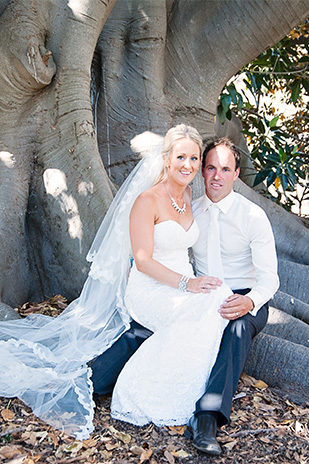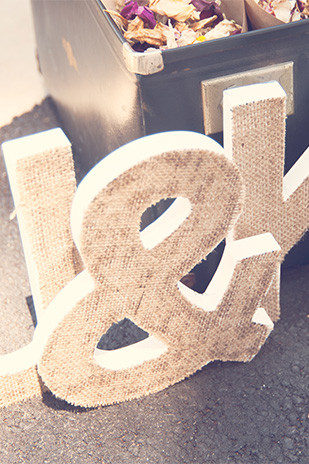 "At 1am we said our goodbyes in the traditional circle and the guests left with a homemade favour from the beautiful table set up with homemade jam, tomato sauce and lemon cordial made by the father of the bride and me," smiles Kelley.
Photos courtesy of Rhys Leslie Photography.