From what I thought I knew of Contiki Tours, whatever romances happen on tour, stay on tour, right?
Not so for loved-up 28-year-olds Stacy Jacobsen and Michael Giancristofaro.
They met on a tour of the Greek Islands in 2009 and it was virtually love at first sight. Within two days they were inseparable and when the holiday ended after just eight days, the romance was only just getting started.
Stacy says, "Although we didn't say it on the holiday, we fell in love in those eight days. Spending all that time together, we joked it was like going on 50 dates in eight days."
Upon their return to Australia – Stacy to Sydney and Michael to Perth – they did the long distance thing for a year before Stacy packed her bags to be with her man in WA.
Three blissful years later, they headed to the US and Mexico for another overseas adventure. On the last leg of their five-week holiday – at the magical Royal Hideaway resort in Mexico – Michael popped the question during a dinner they'll never forget.
Stacy tells, "He'd bought a proposal ring. I was so proud of him – he had kept it hidden for almost five weeks and it was beautiful."
She adds, "I would have thought I'd cry in this situation but we both just kept smiling! It was such a lovely moment and place to get engaged."
Their contemporary Sydney wedding was held at the Australian Maritime Museum with fabulous iconic views of the Harbour and Opera house for their guests – particularly the WA ones – to enjoy.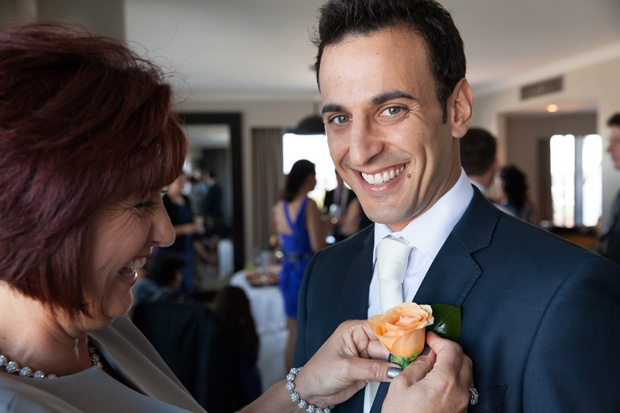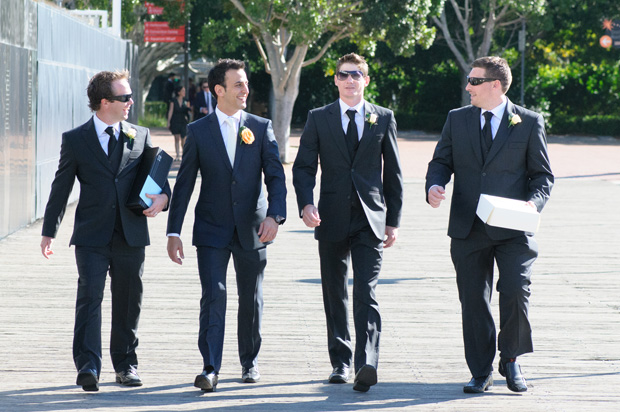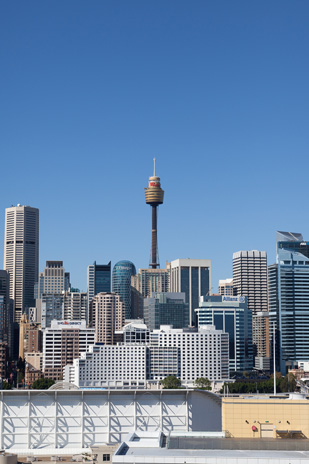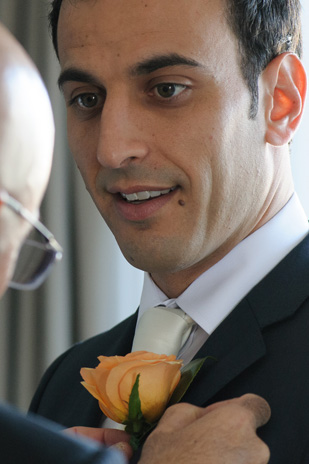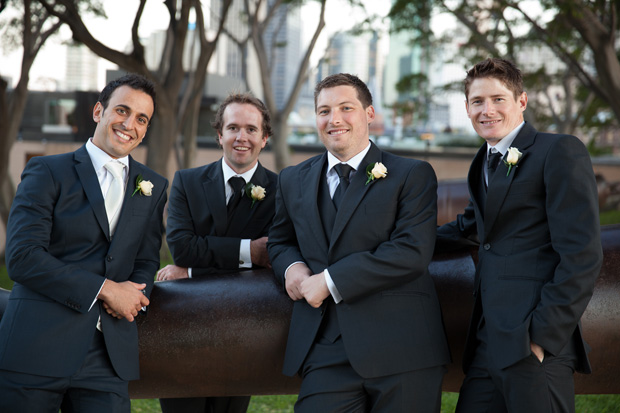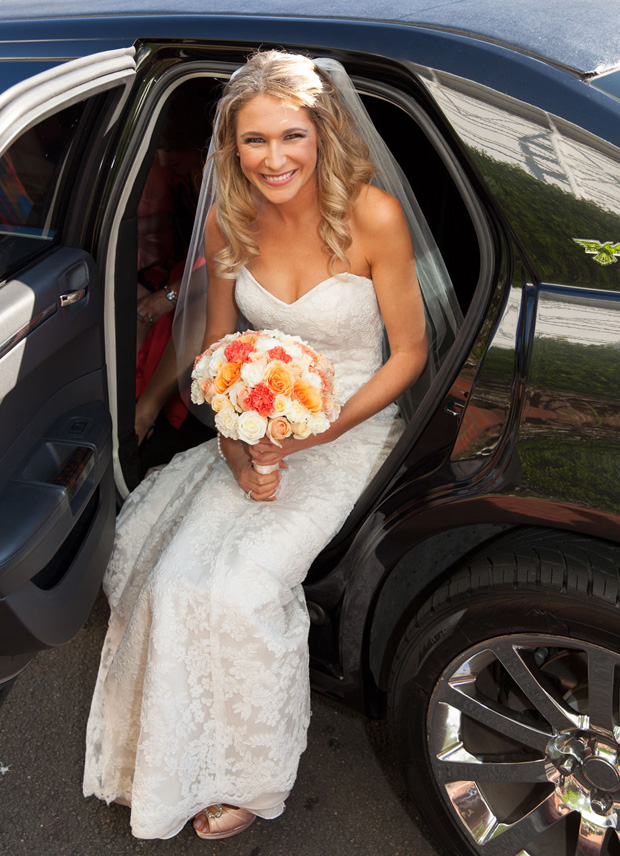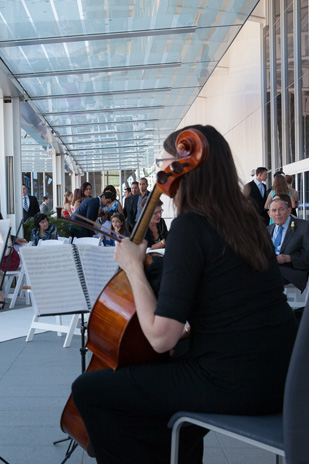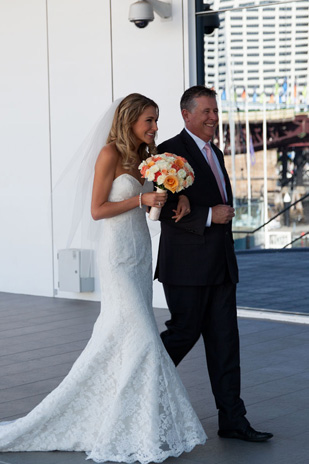 Accompanied by her dad, Stacy walked down the aisle to the traditional Pachelbel's Canon in D, played by Lushous Strings. "They really set the mood for the ceremony," she says.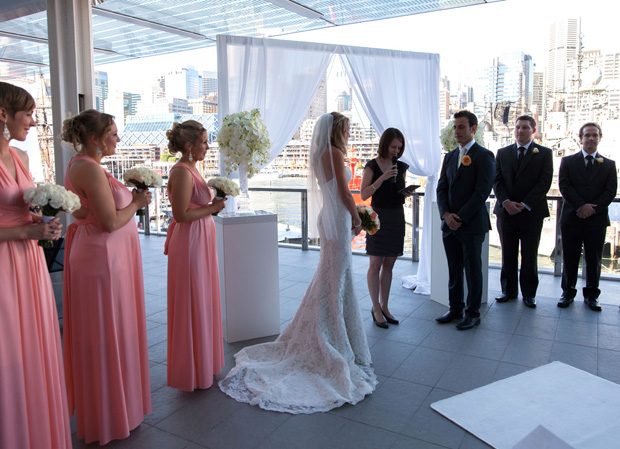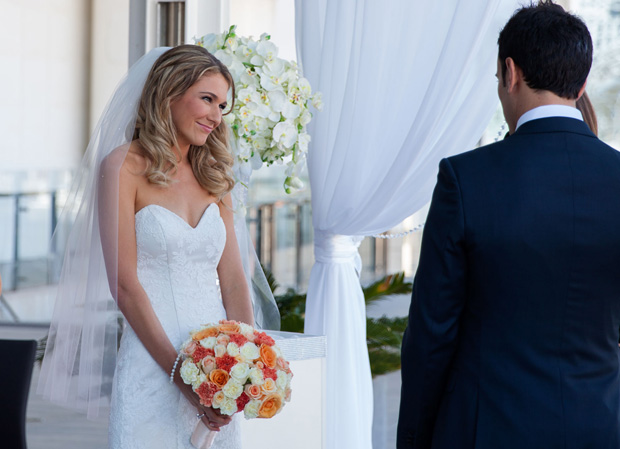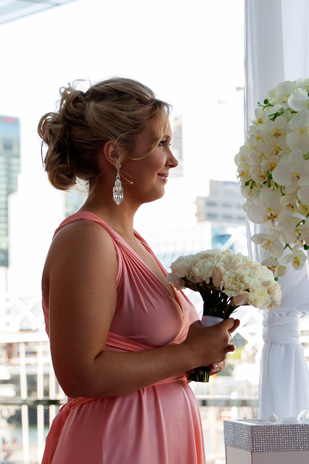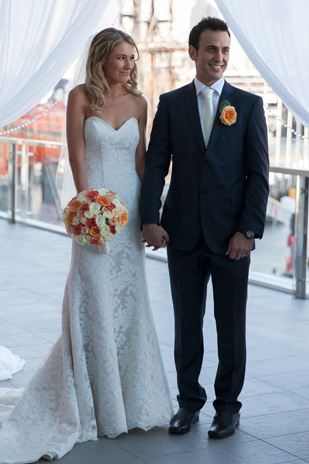 The bride's wedding colour palette comprised a lovely mix of coral and peach against creams and whites, which also contrasted Michael's French blue suit by Brittons Formal Wear perfectly.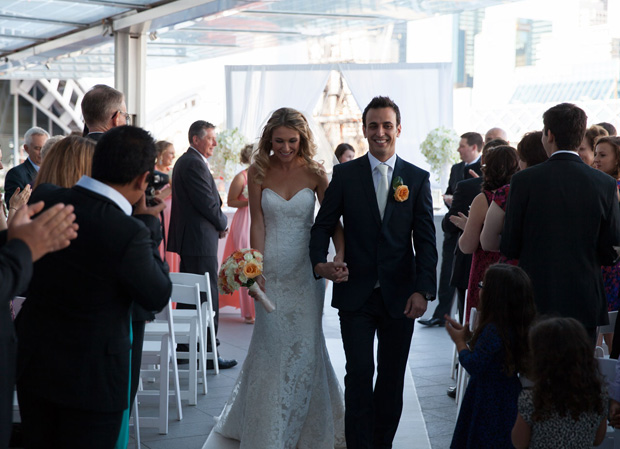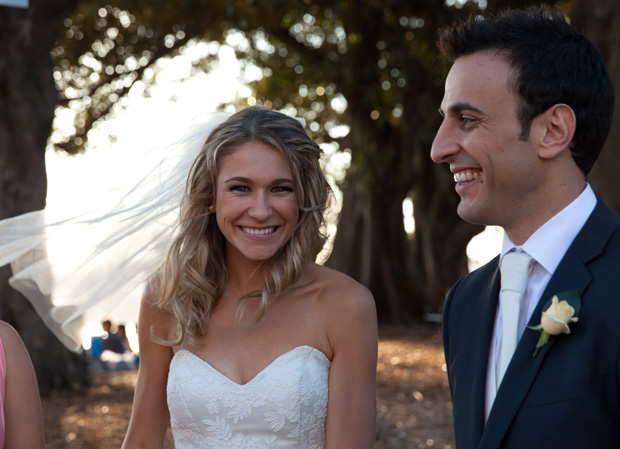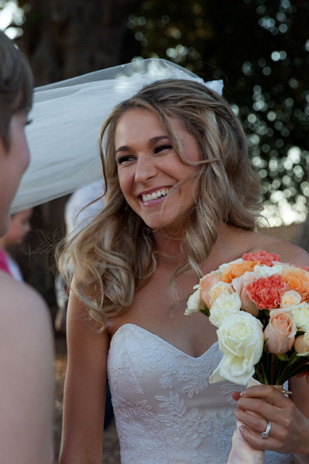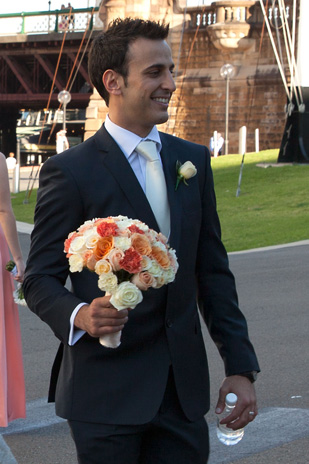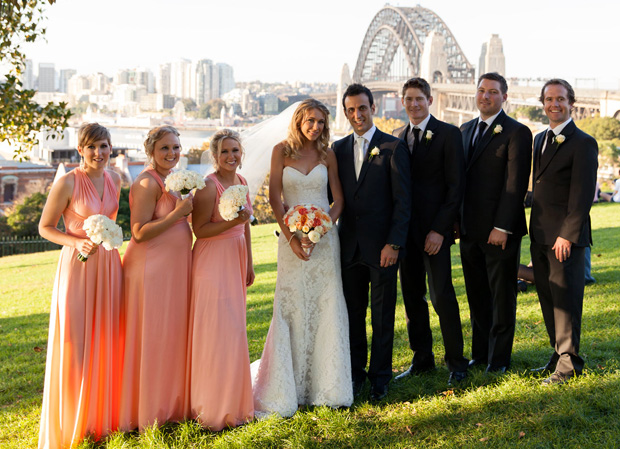 Stacy's gorgeous structured lace gown was by Kel-Leigh Couture. She praises the attention and service received by the staff, particularly their patience after she "tried on half the dresses in the shop!" she jokes.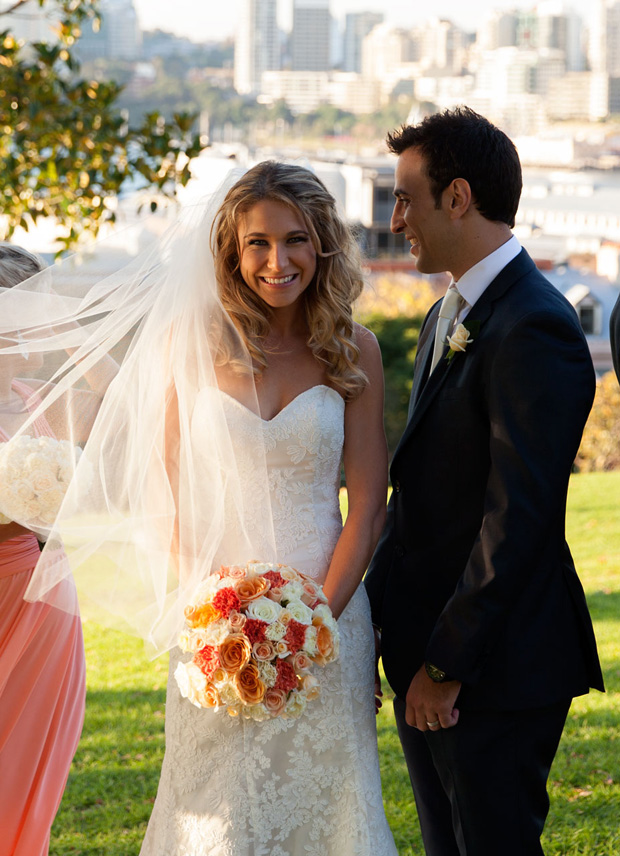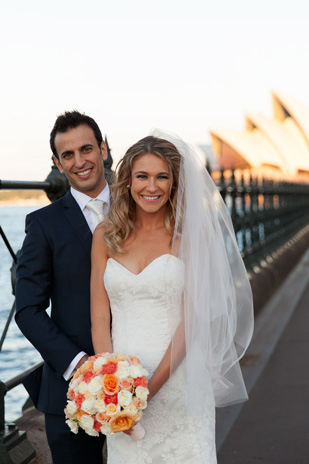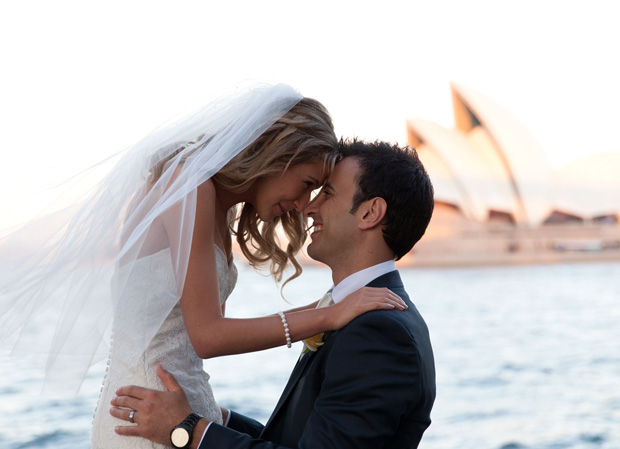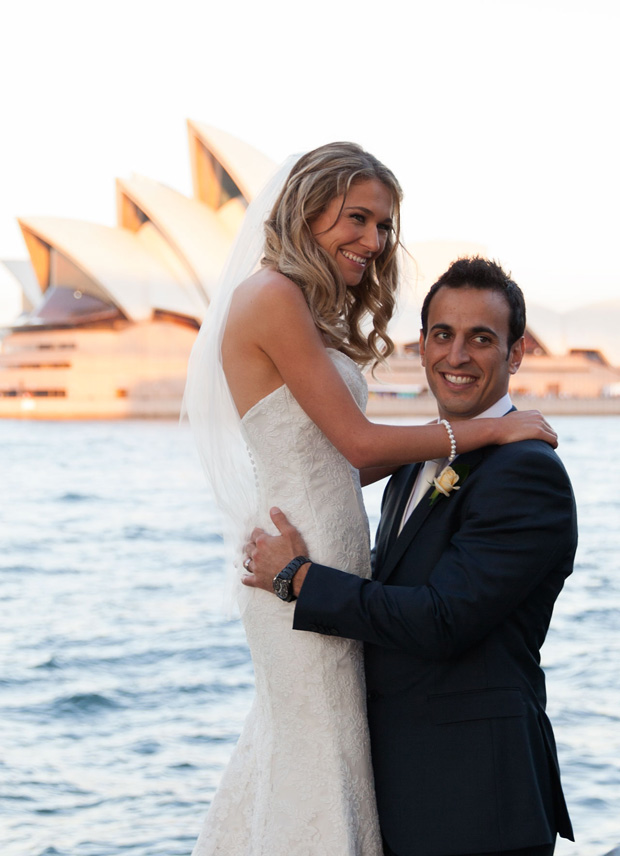 One hundred and six guests from both sides of the country joined Stacy and Michael for the nuptials and reception at the Australian Maritime Museum. Stacy beams, "The food was excellent, staff were very quick to serve and drinks were continually topped up. They were just brilliant!"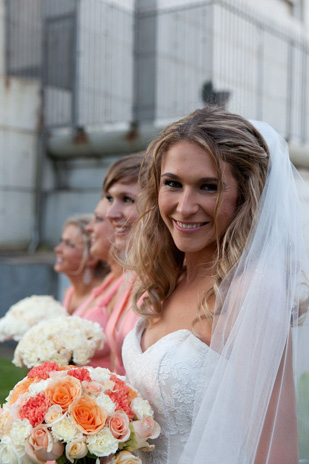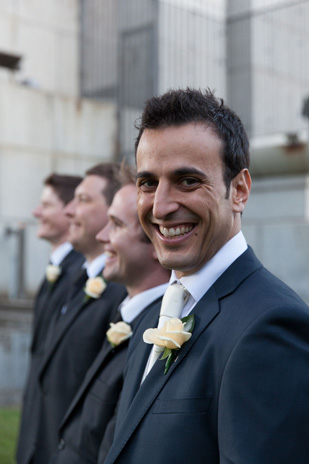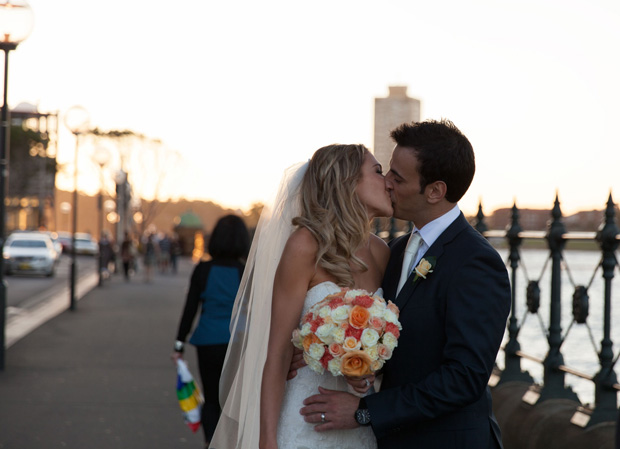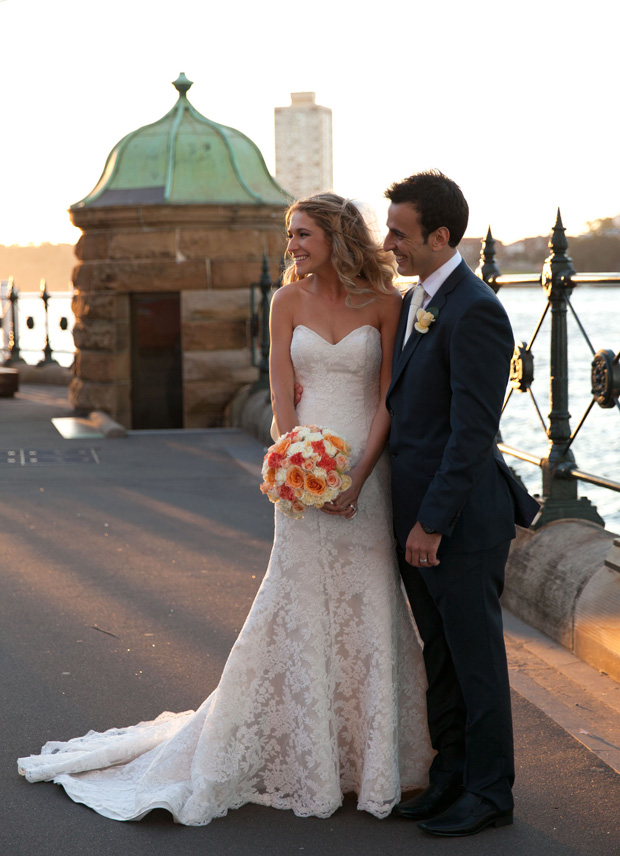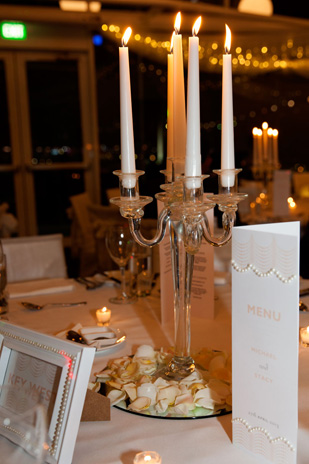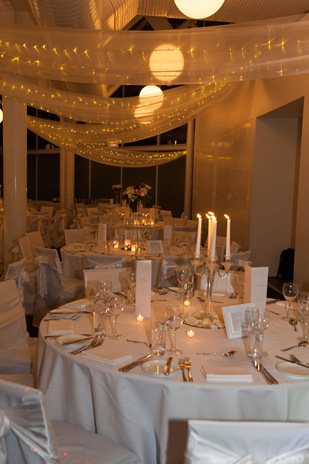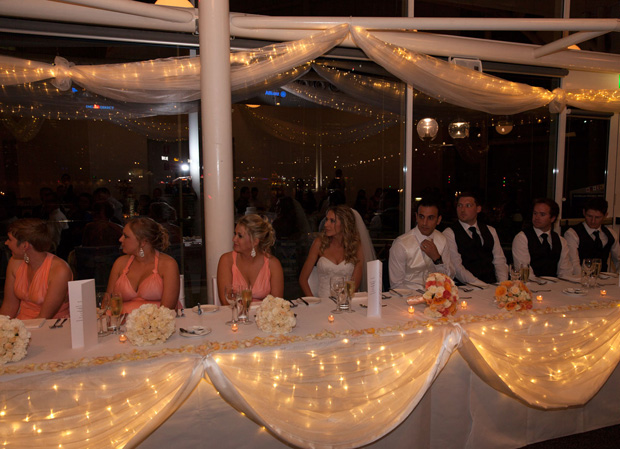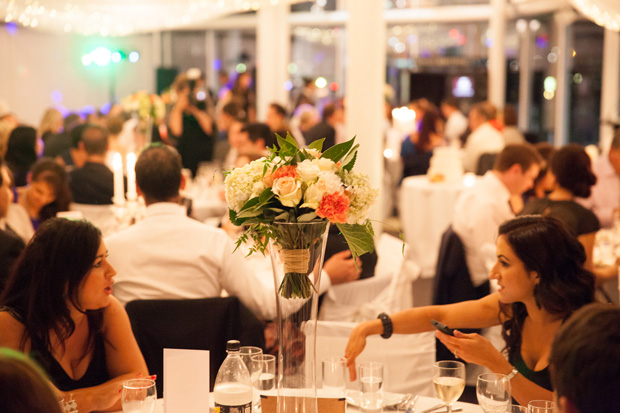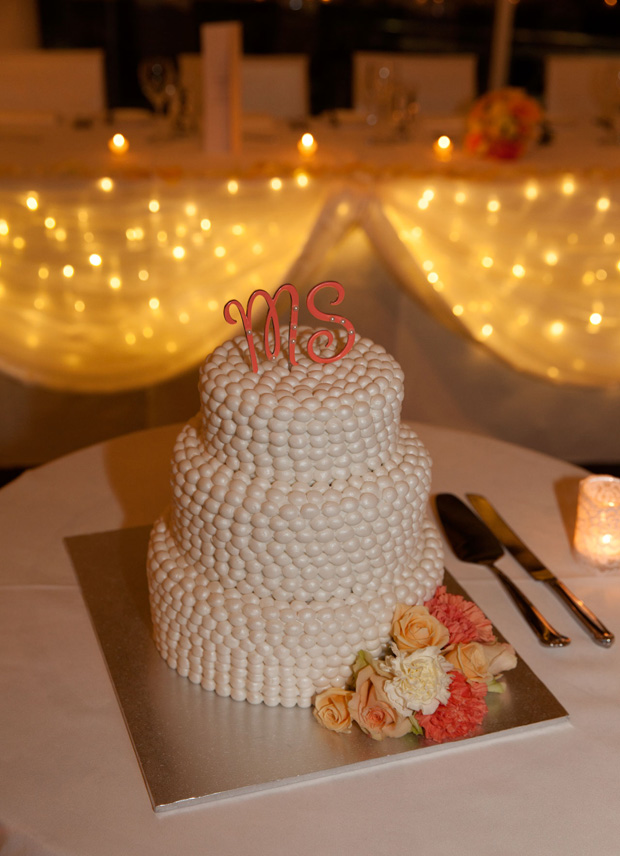 The unusual three-tier pearl cake was by Think Cakes, decorated by Stacy with monogram cake toppers which she enameled and blinged herself.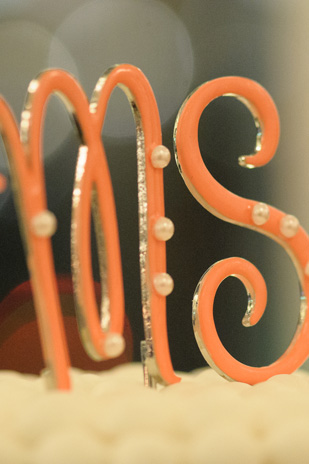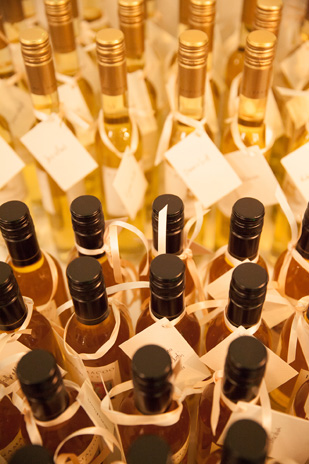 "Michael's dad suggested we personalise our gift to guests by giving the WA visitors wine from NSW and vice versa," says Stacy. "It was such a great idea and a little symbolic on the night."
One final tip from Stacy: don't underestimate the role of the DJ. She says, "A DJ is pivotal to your wedding reception. They set the mood, keep your night running smoothly and on time, and entertain your guests." EnvyUs Events had the dance floor packed for the whole night.
Photos courtesy of RT Photos.