Whenever Skye Foggo looks down at her beautiful white-gold diamond ring, she smiles. For it reminds her how John Baldwin came to select it for his proposal on their five-year anniversary.
"He told me he chose my particular ring as it looked simple and elegant, just like me," says bride Skye, 31. "That will always stick in my mind."
The couple both hail from regional SA town, Mount Gambier, but due to their 10 year age gap (John is 41), had never crossed paths until one random night out at an Adelaide casino. It was one of those 'can you believe it?' moments – they were even booked on the same flight home for Christmas.
The last of their friends to get married, Skye and John's garden wedding finally arrived on February 22, 2014, styled simply and elegantly and with a touch of purple.
The nuptials conducted by Helen McCann were under the expansive elm trees at picturesque Carrick Hill Estate. Eighty-three guests watched as Skye, wearing her mother's headpiece and veil from 35 years before, walked down the aisle.
A sit-down reception was held at Stamford Plaza, Adelaide, in which guests reminisced to old 80s and 90s favourites by Exclusive DJ Services, ending the night fittingly to "Khe Sanh" by Cold Chisel. "A reminder we are still easy-going country people at heart," says Skye.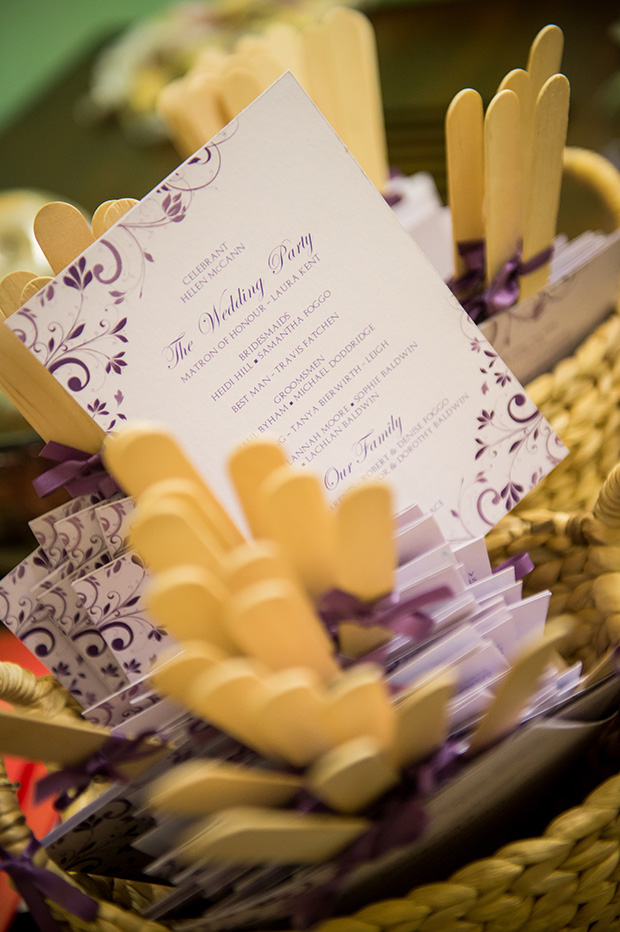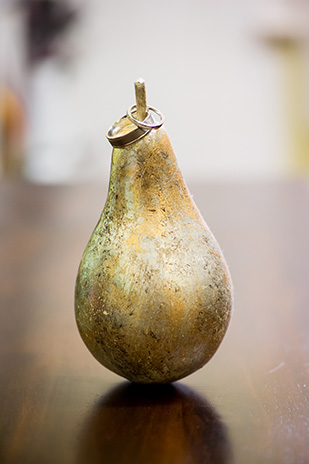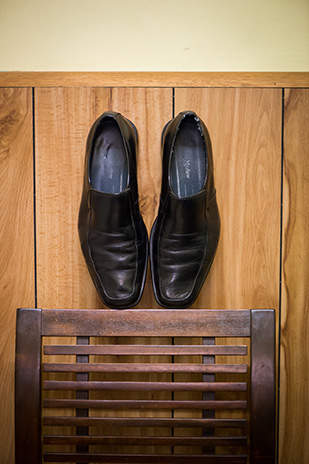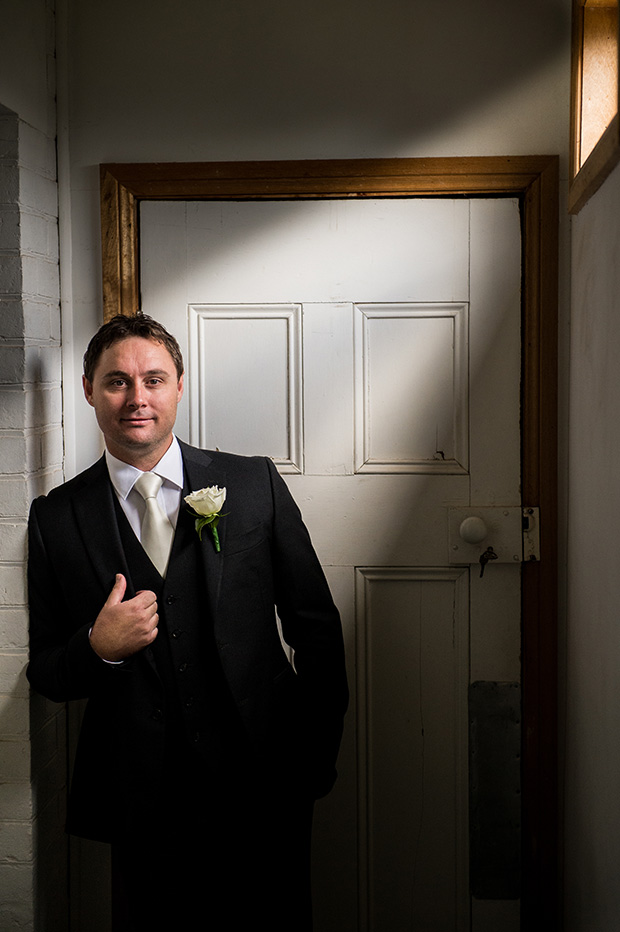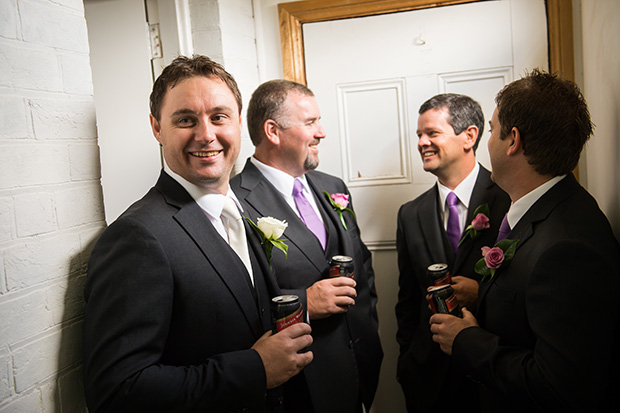 John's groomsmen were all life-long school mates of 33 years whilst Skye's attendants included her sister and two best friends of 26 years.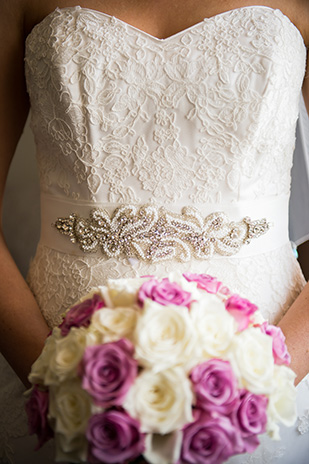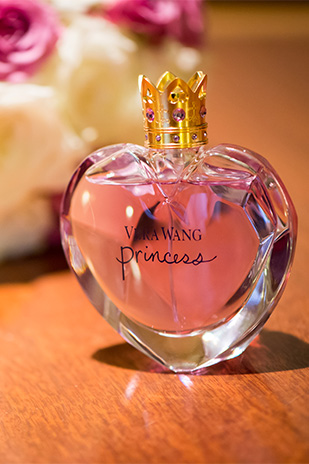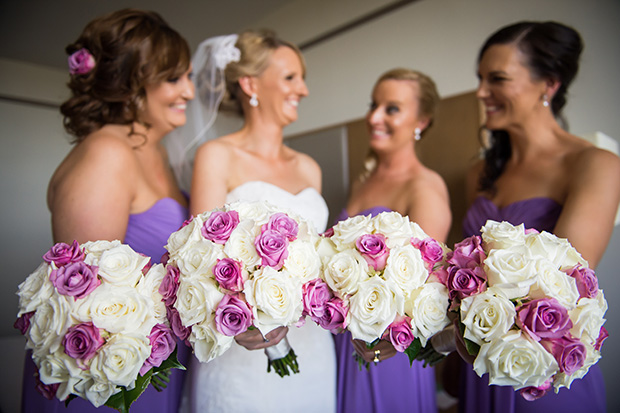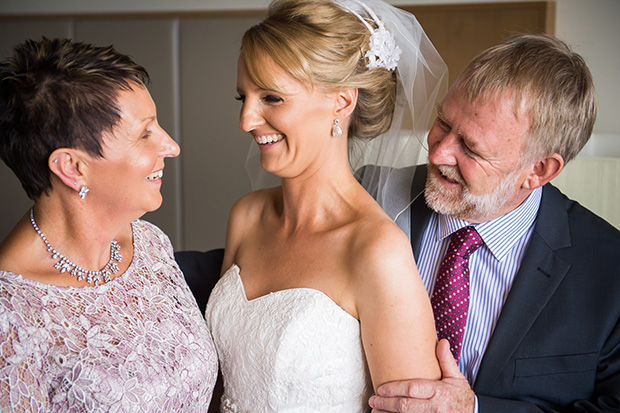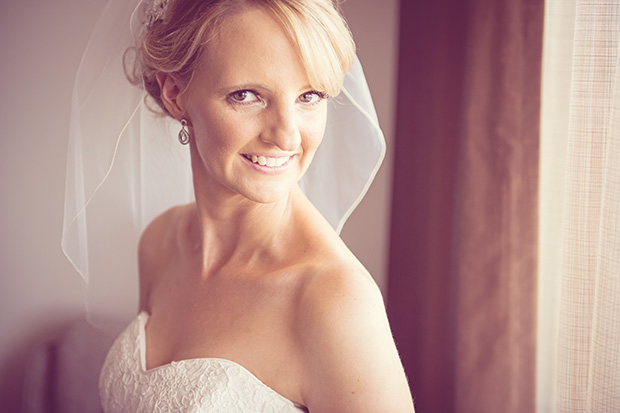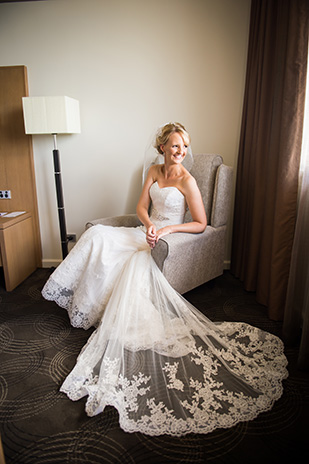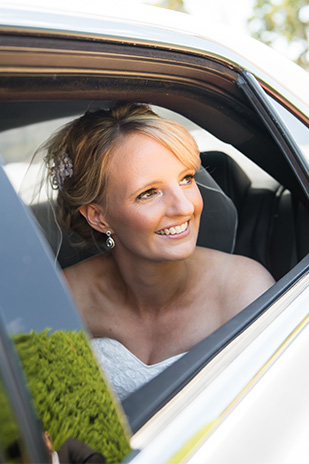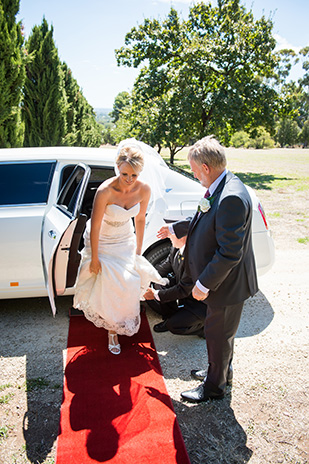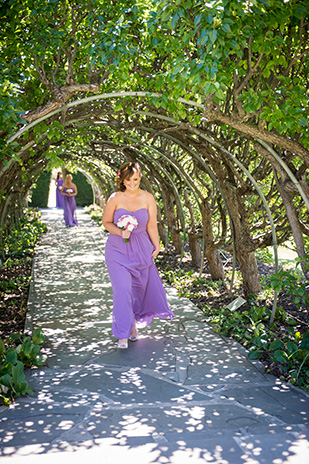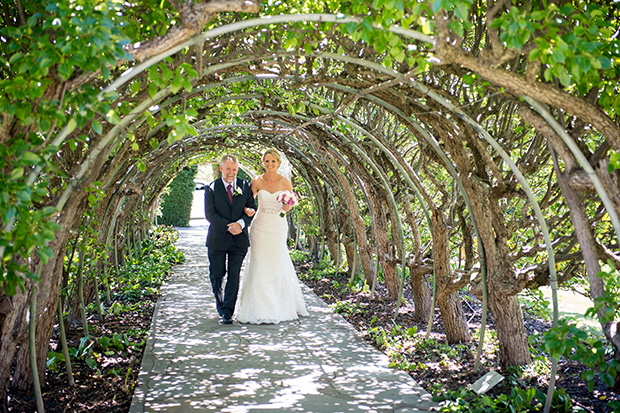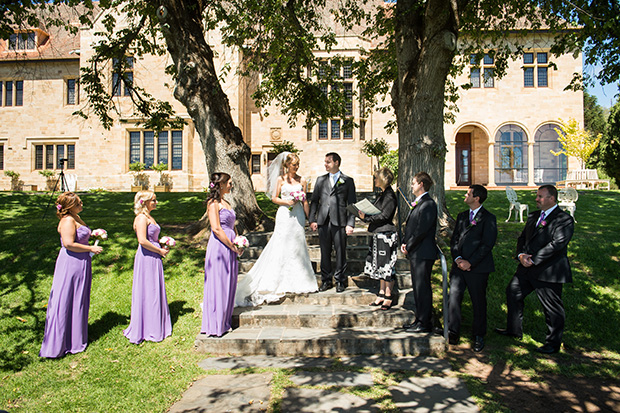 "Growing up in an old cottage surrounded by antiques… I could never see myself getting married in anything modern or contemporary," states Skye. "This setting was perfect!"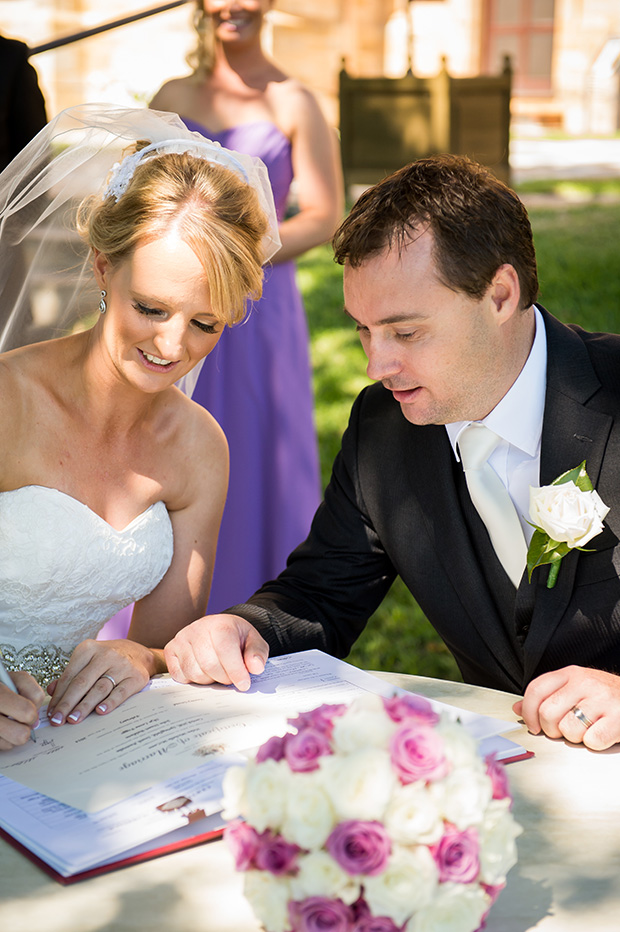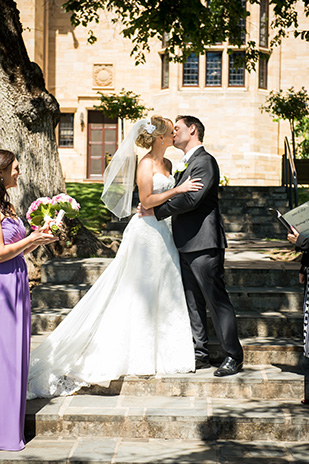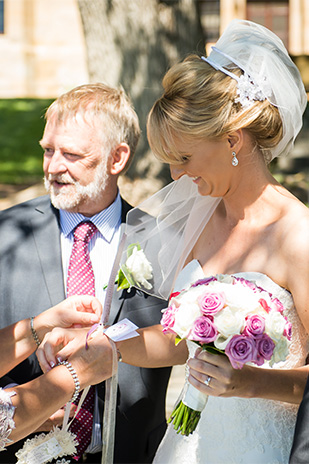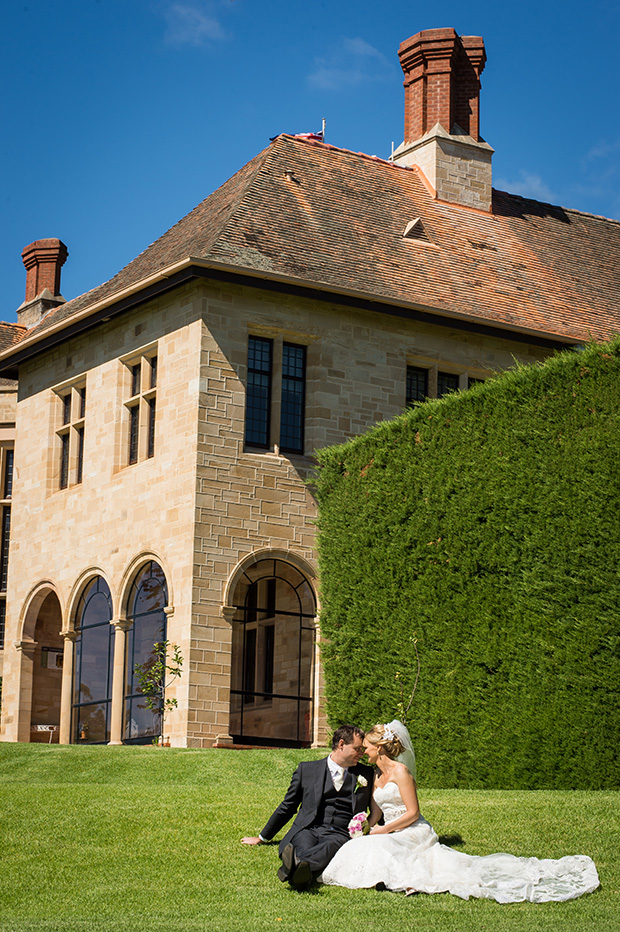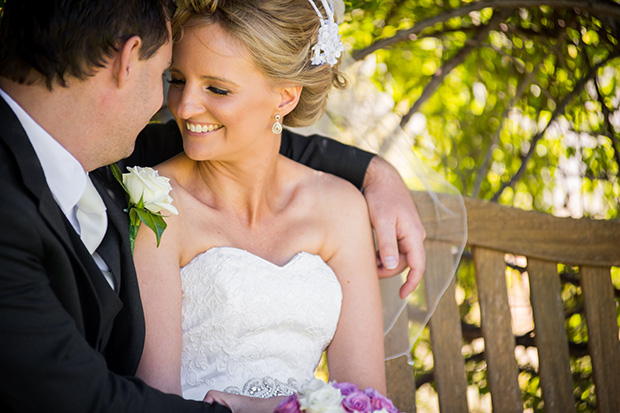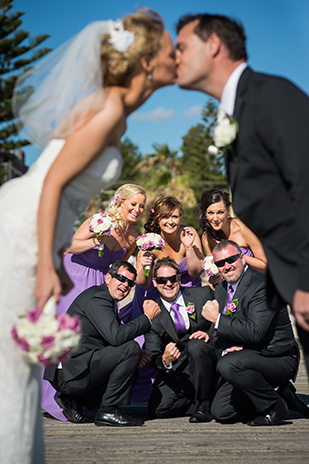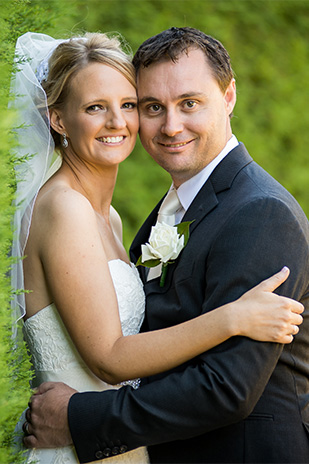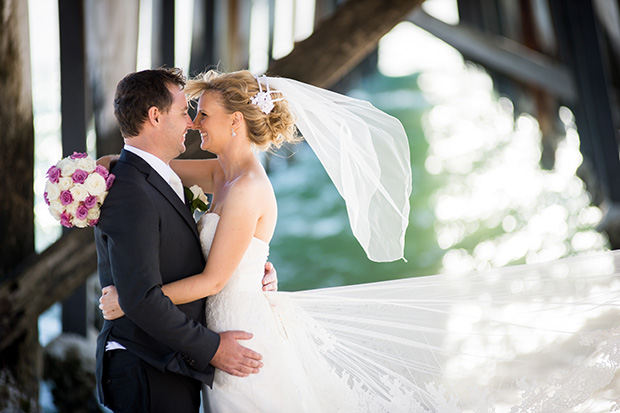 "My mother showed me her veil several years ago and I instantly fell in love with it," smiles Skye. "It matched the lace dress [by Maggie Sottero] perfectly."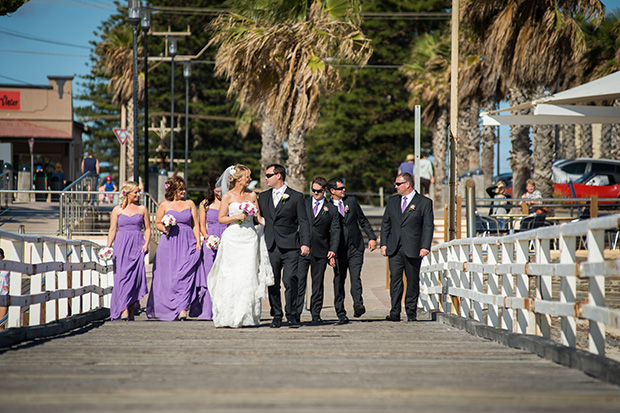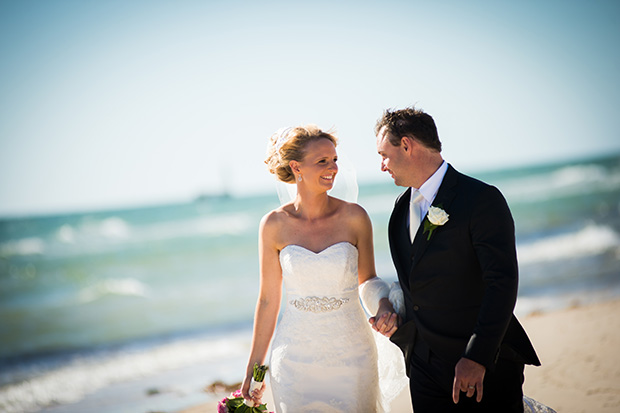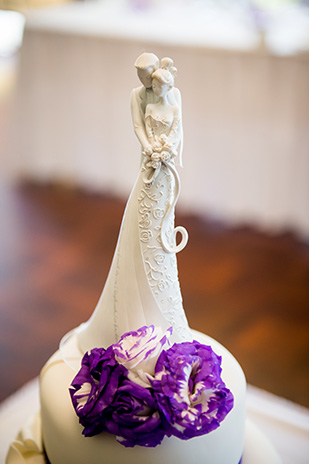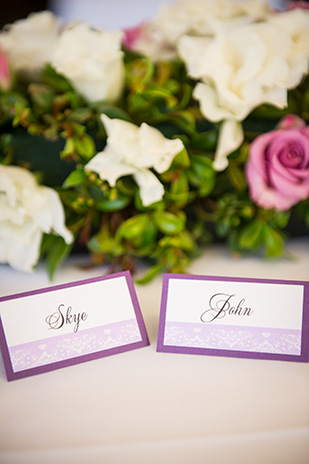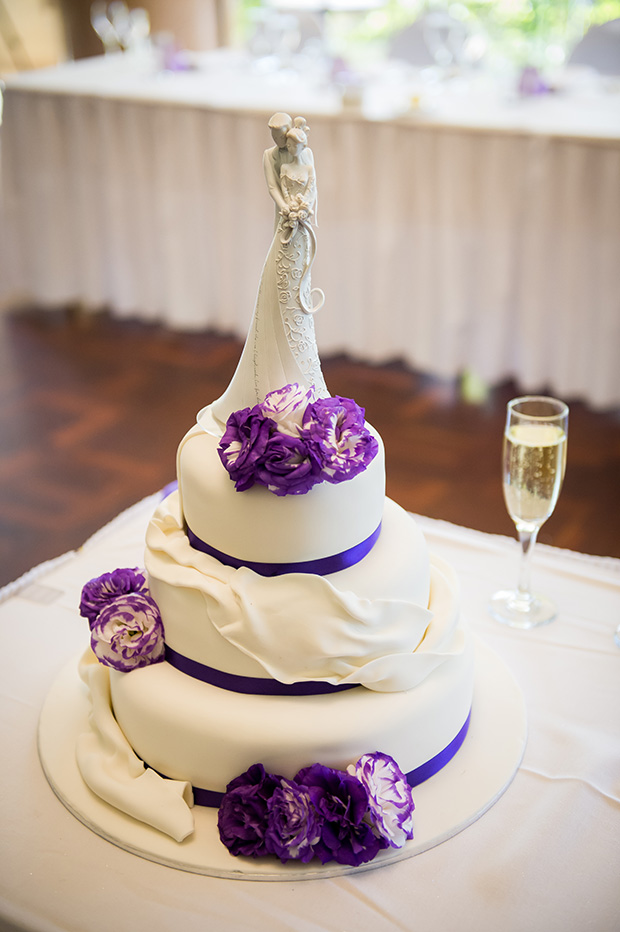 Photos courtesy of Photos Xposed.